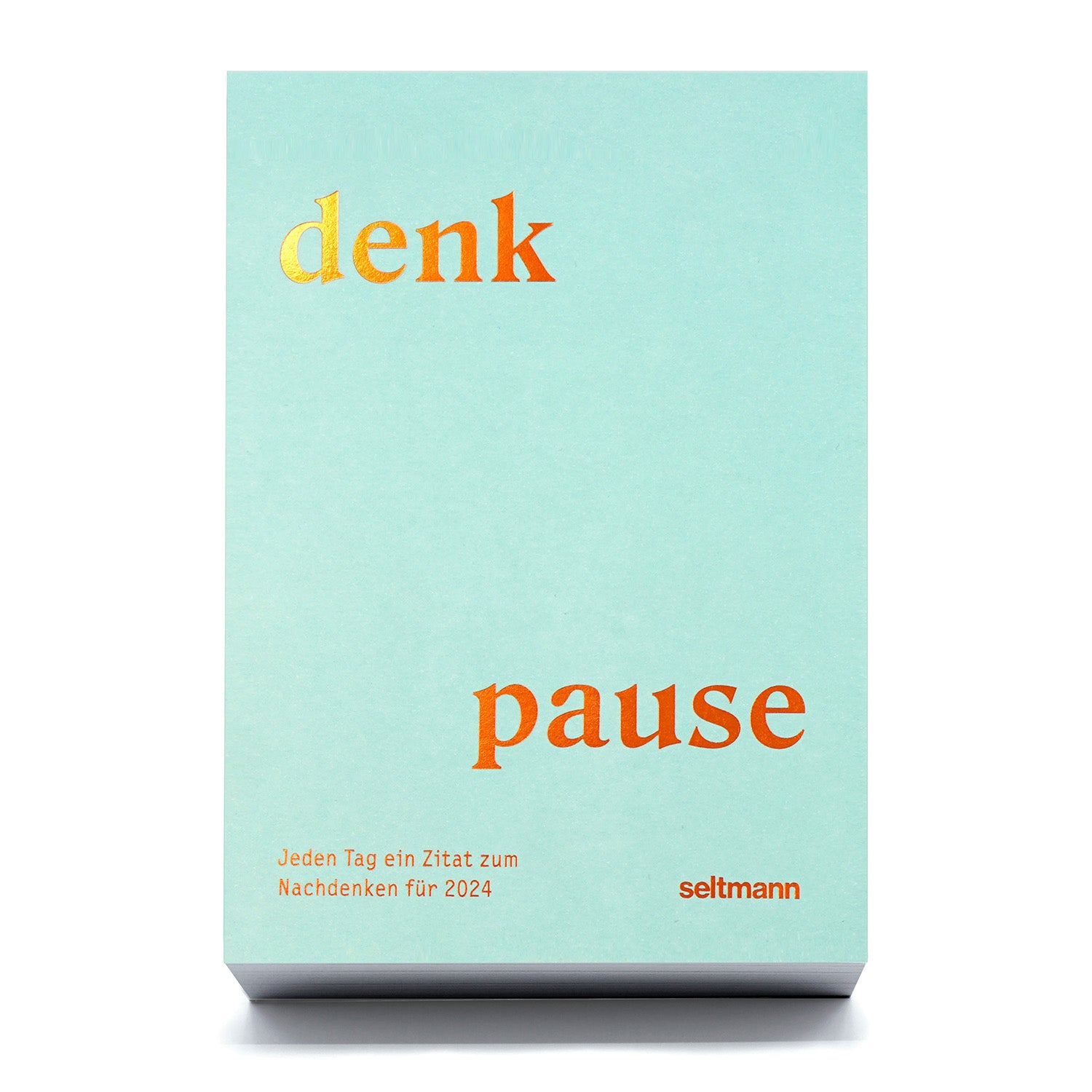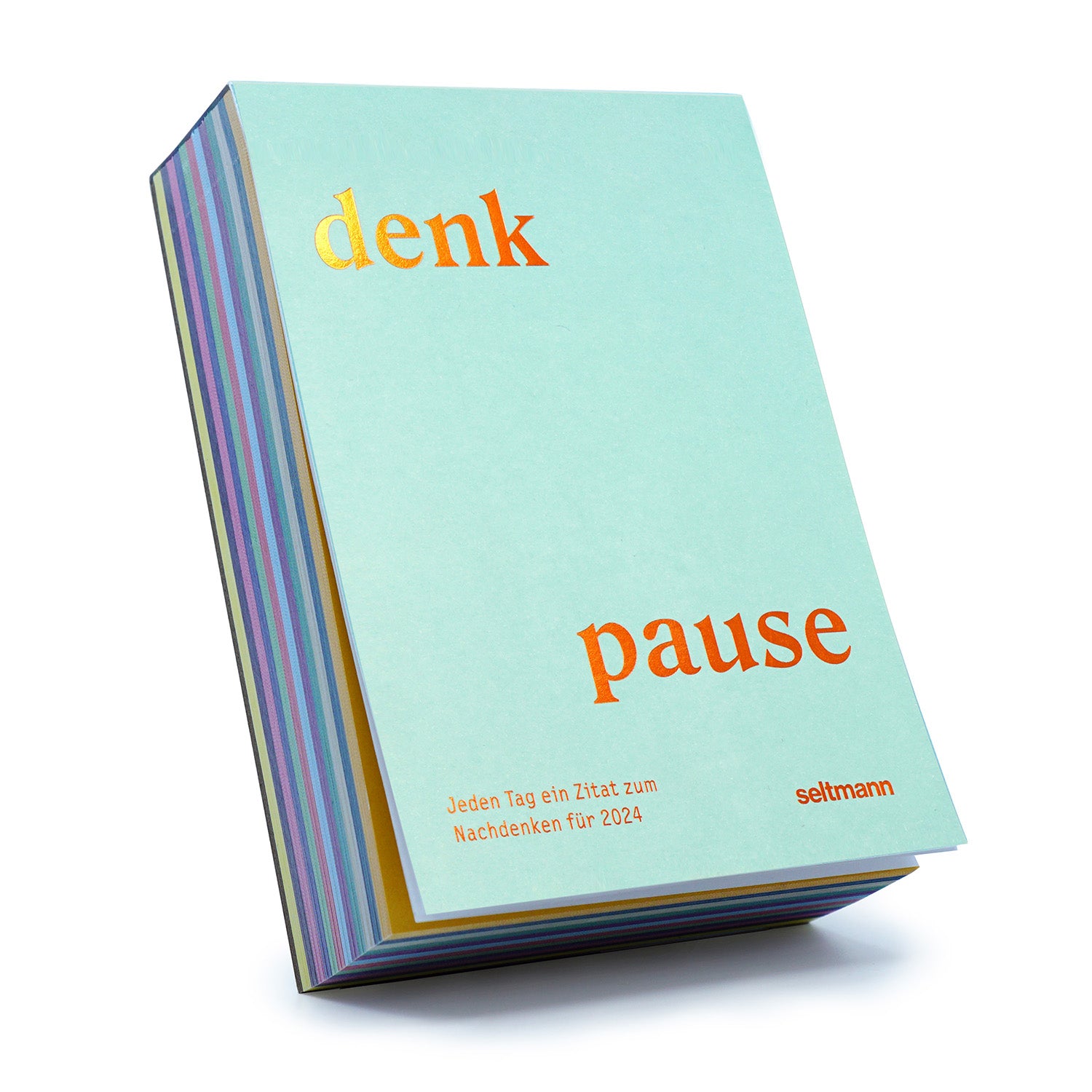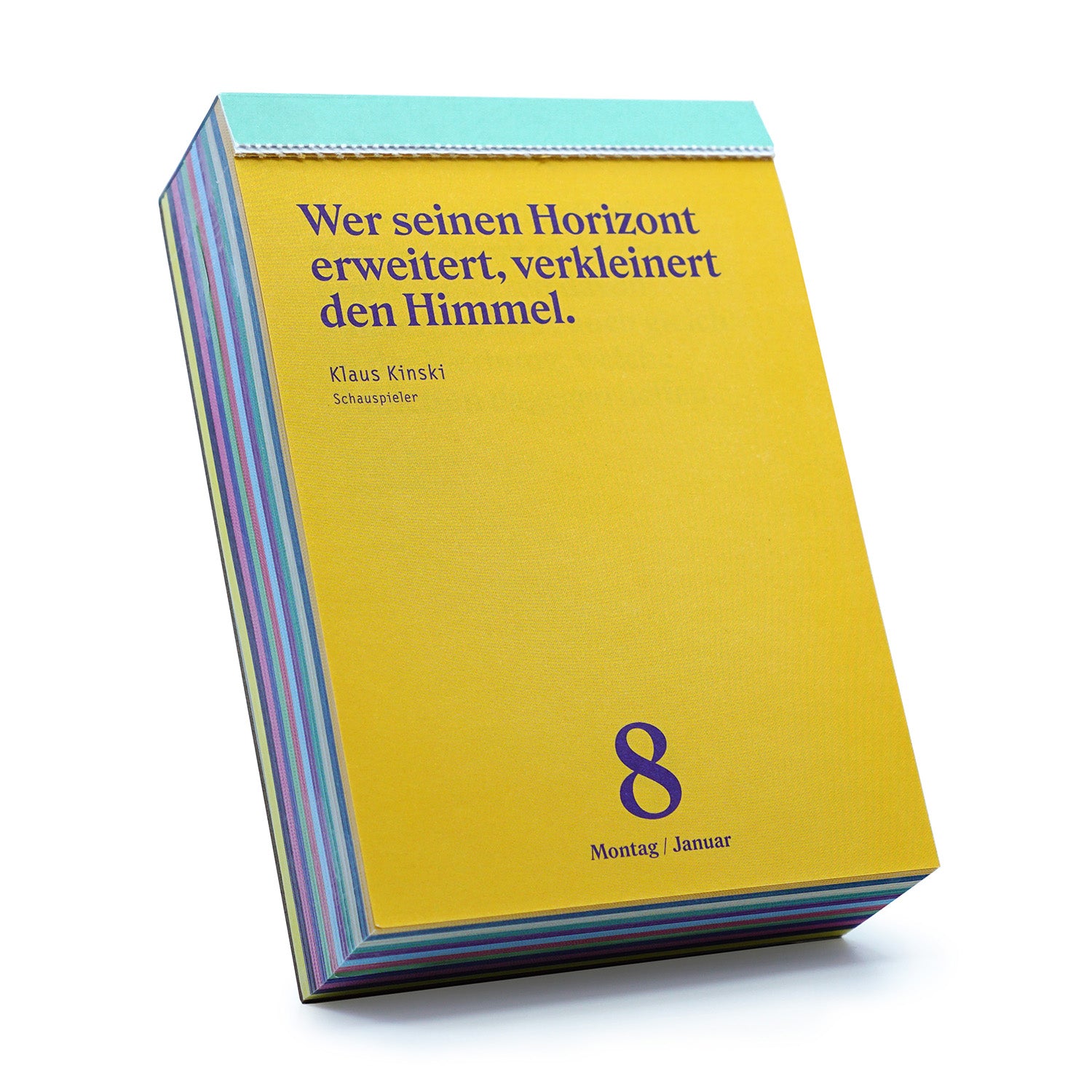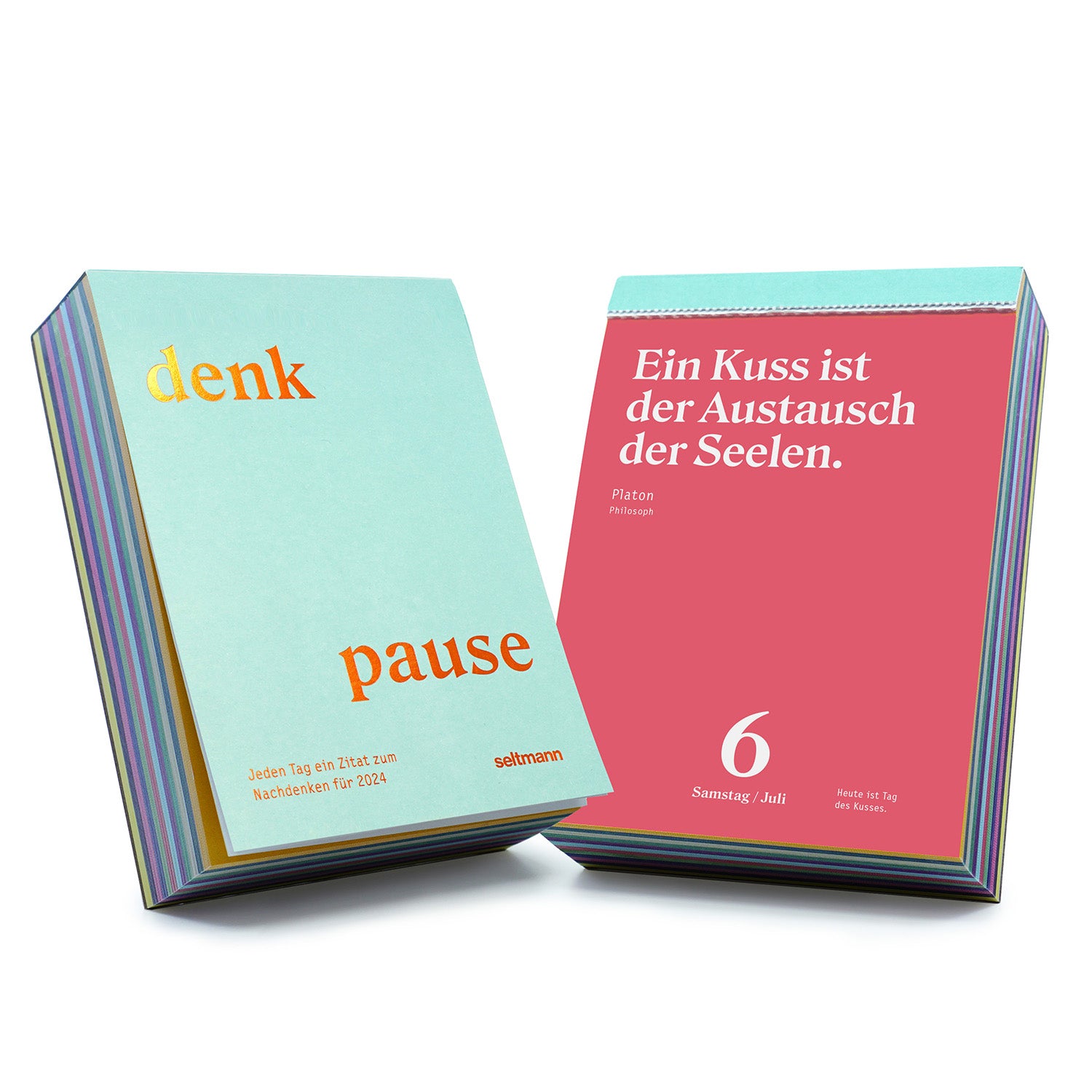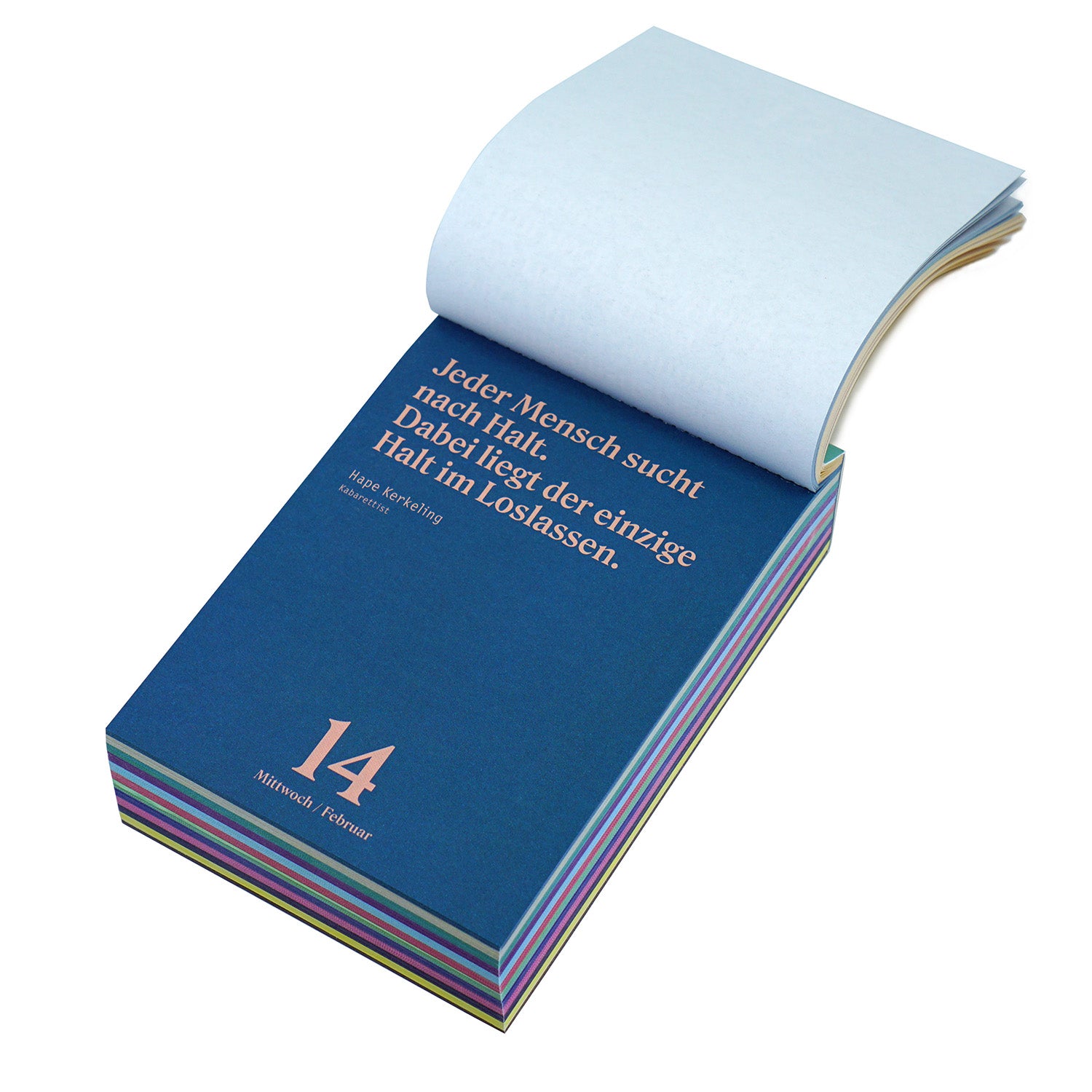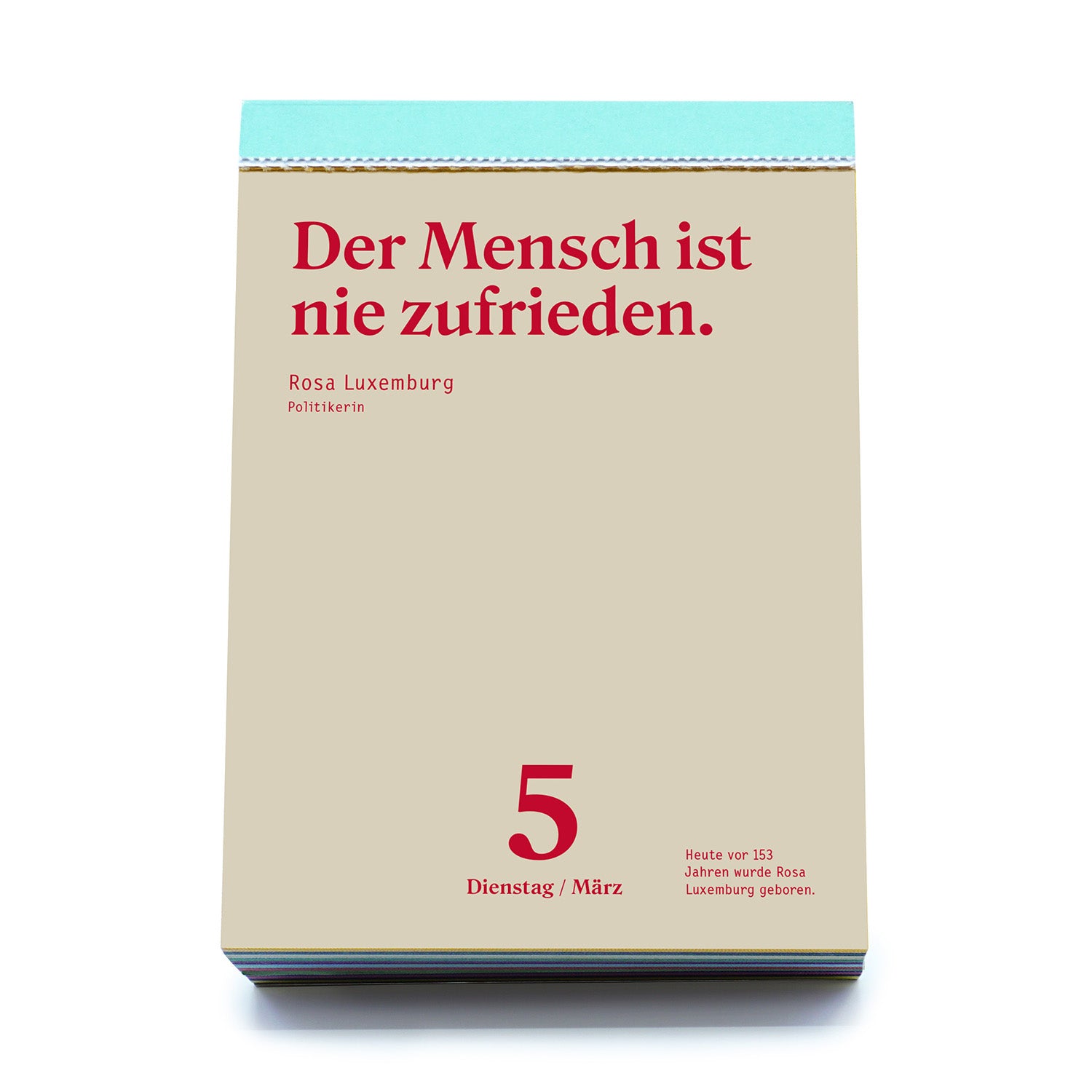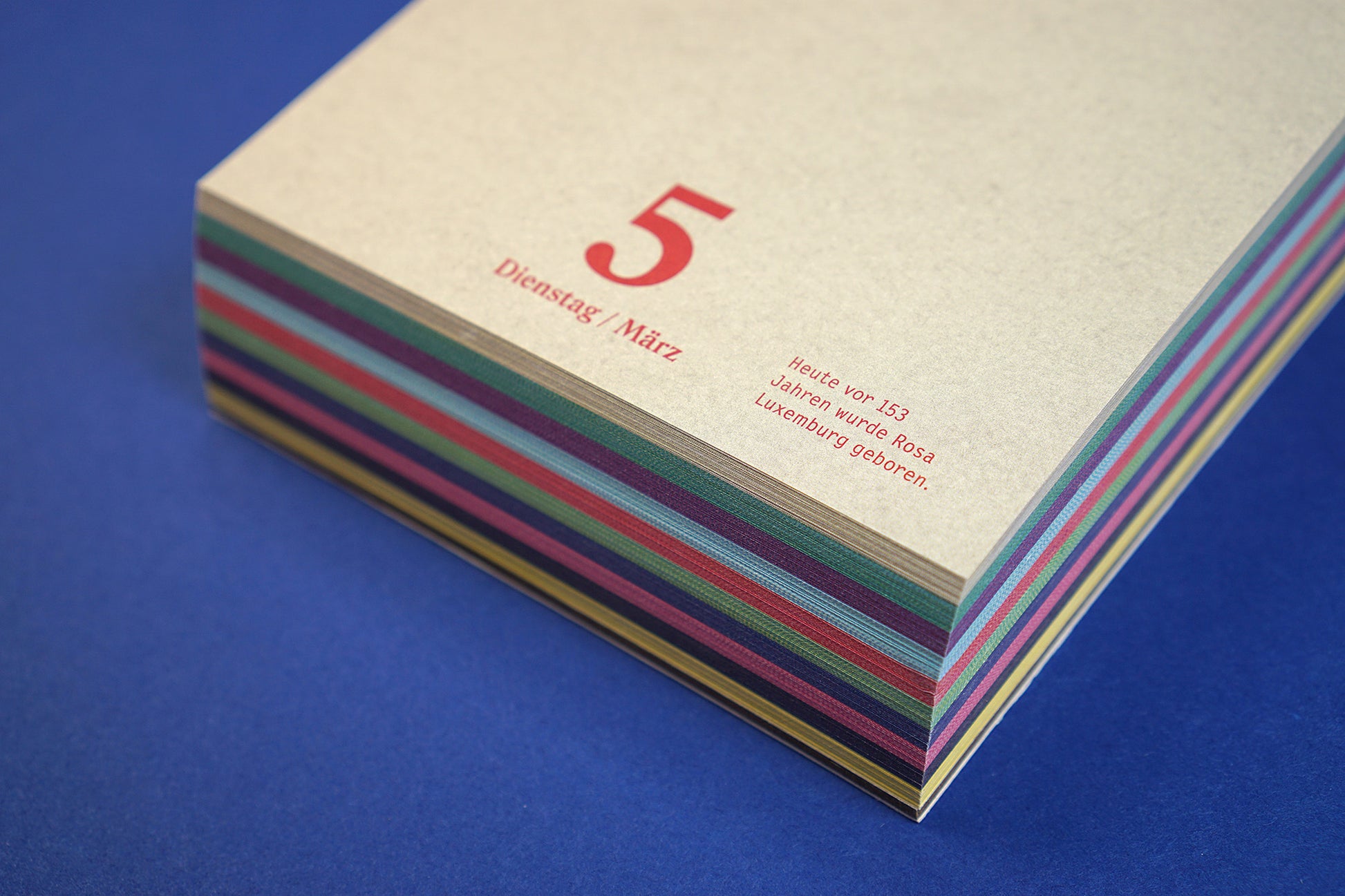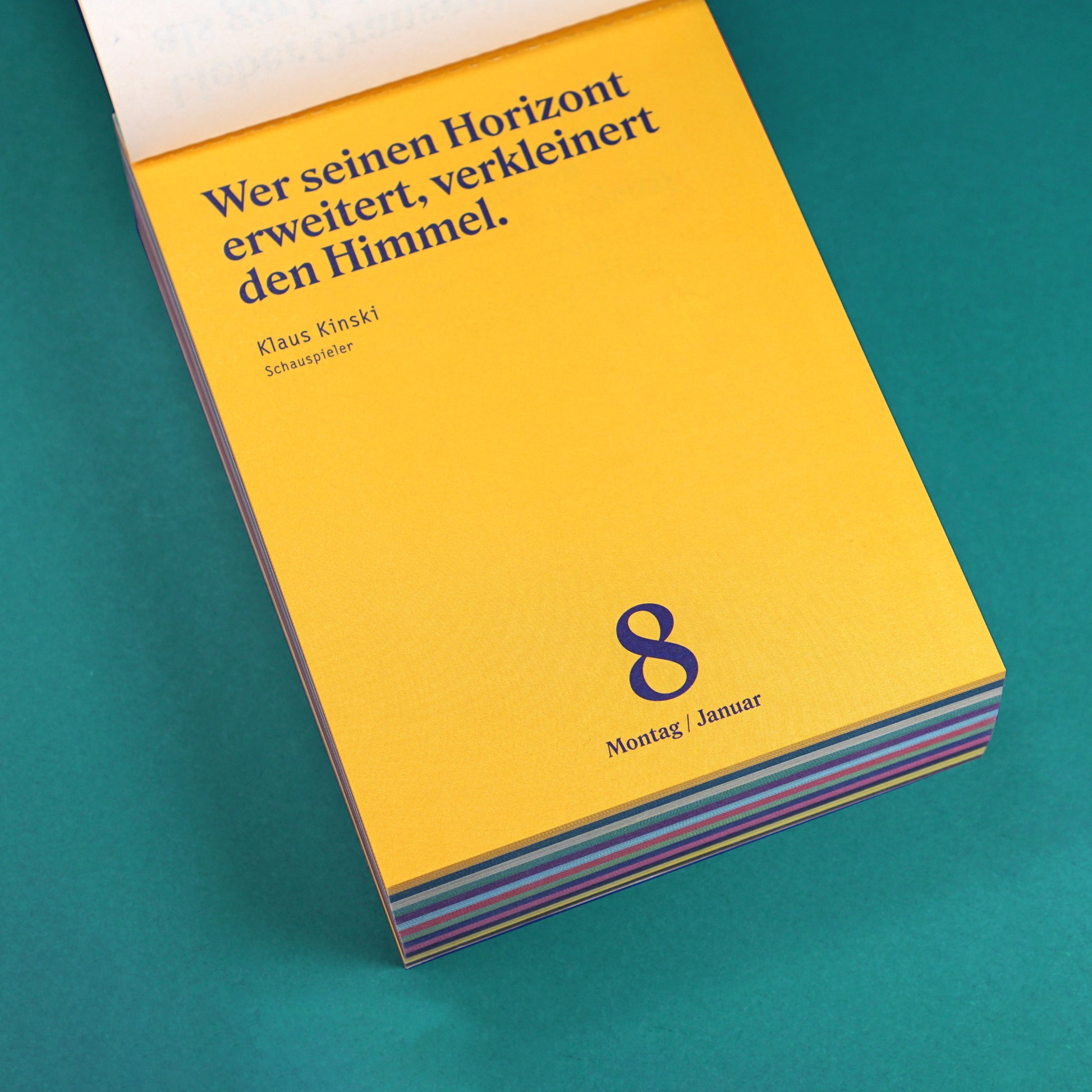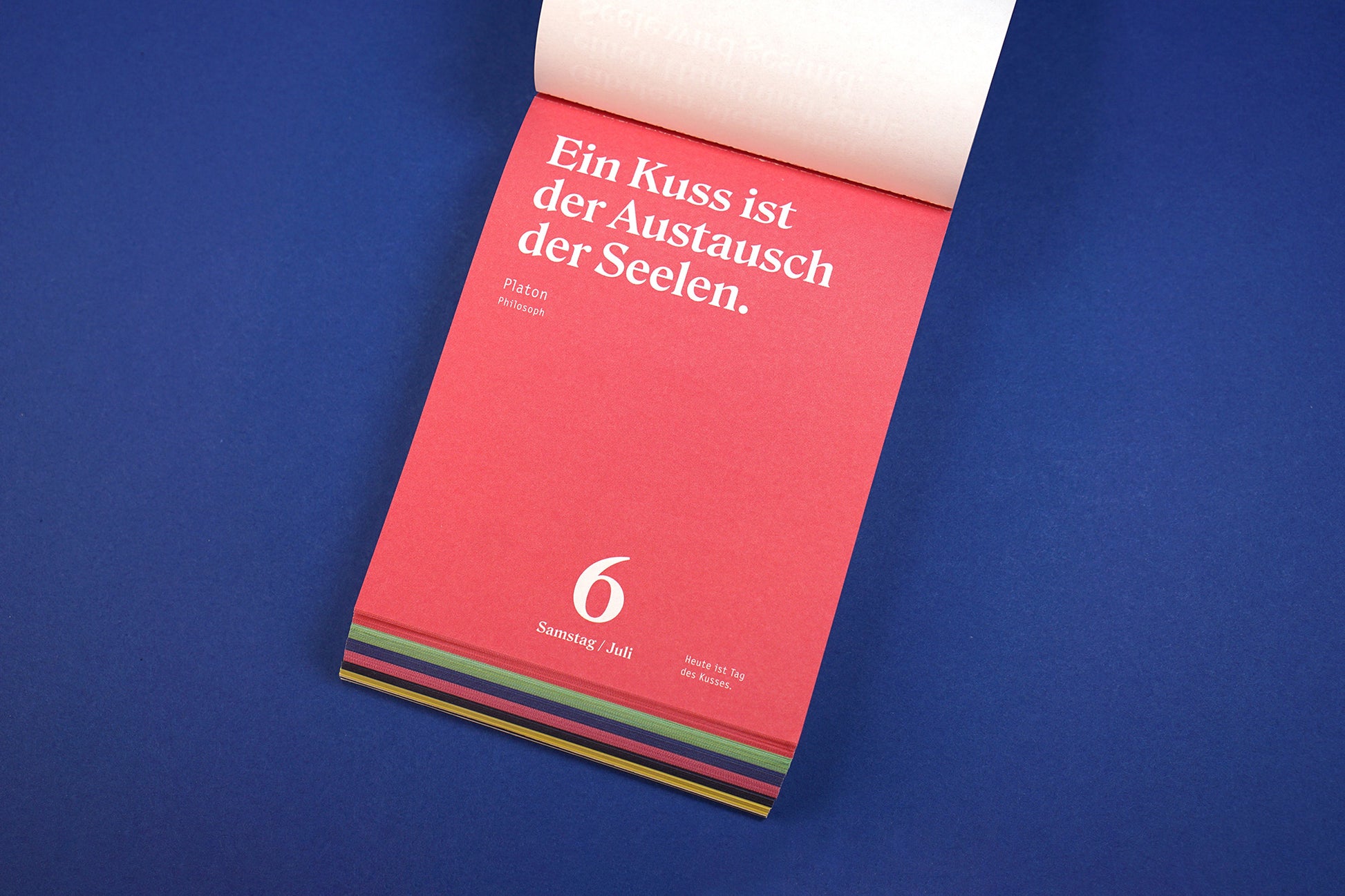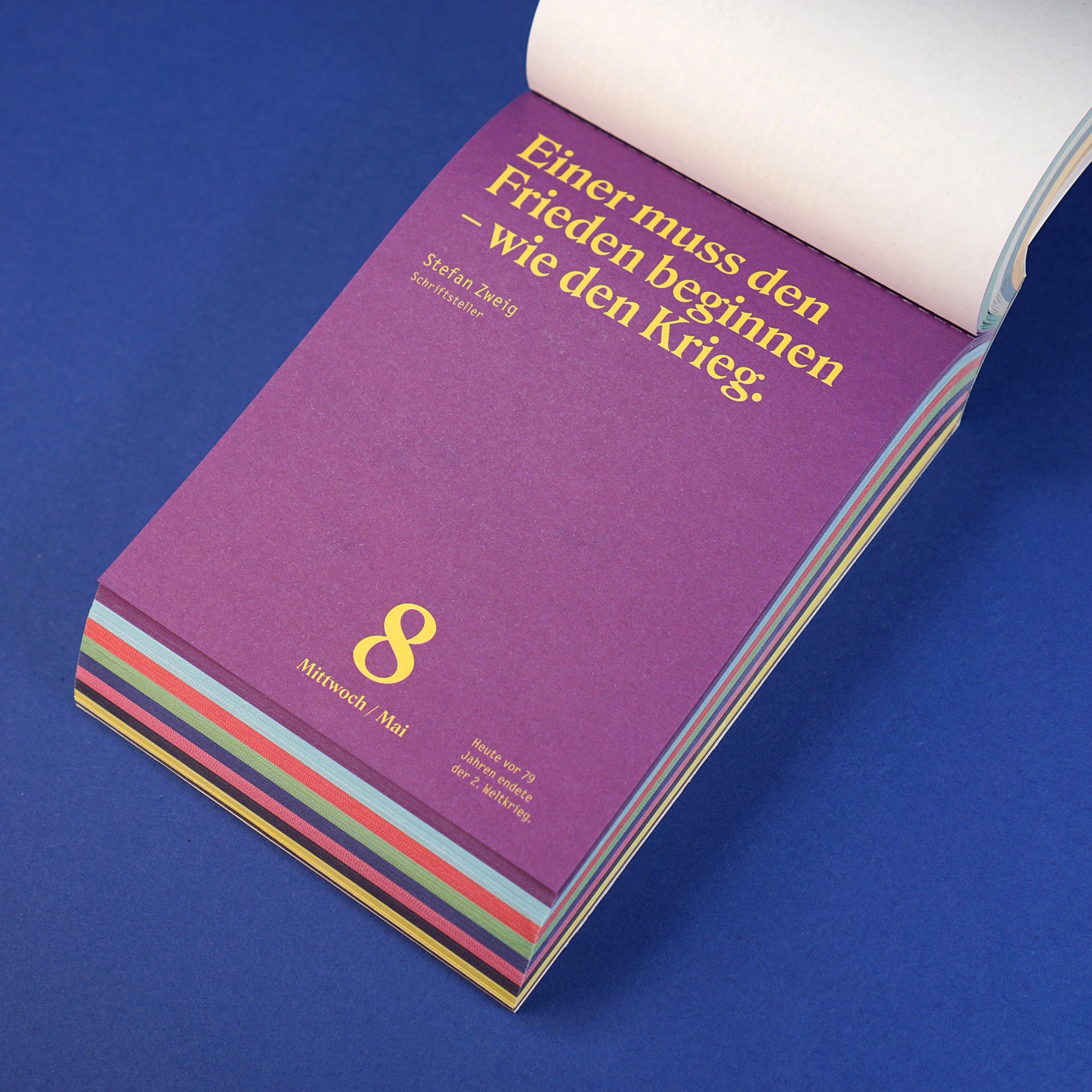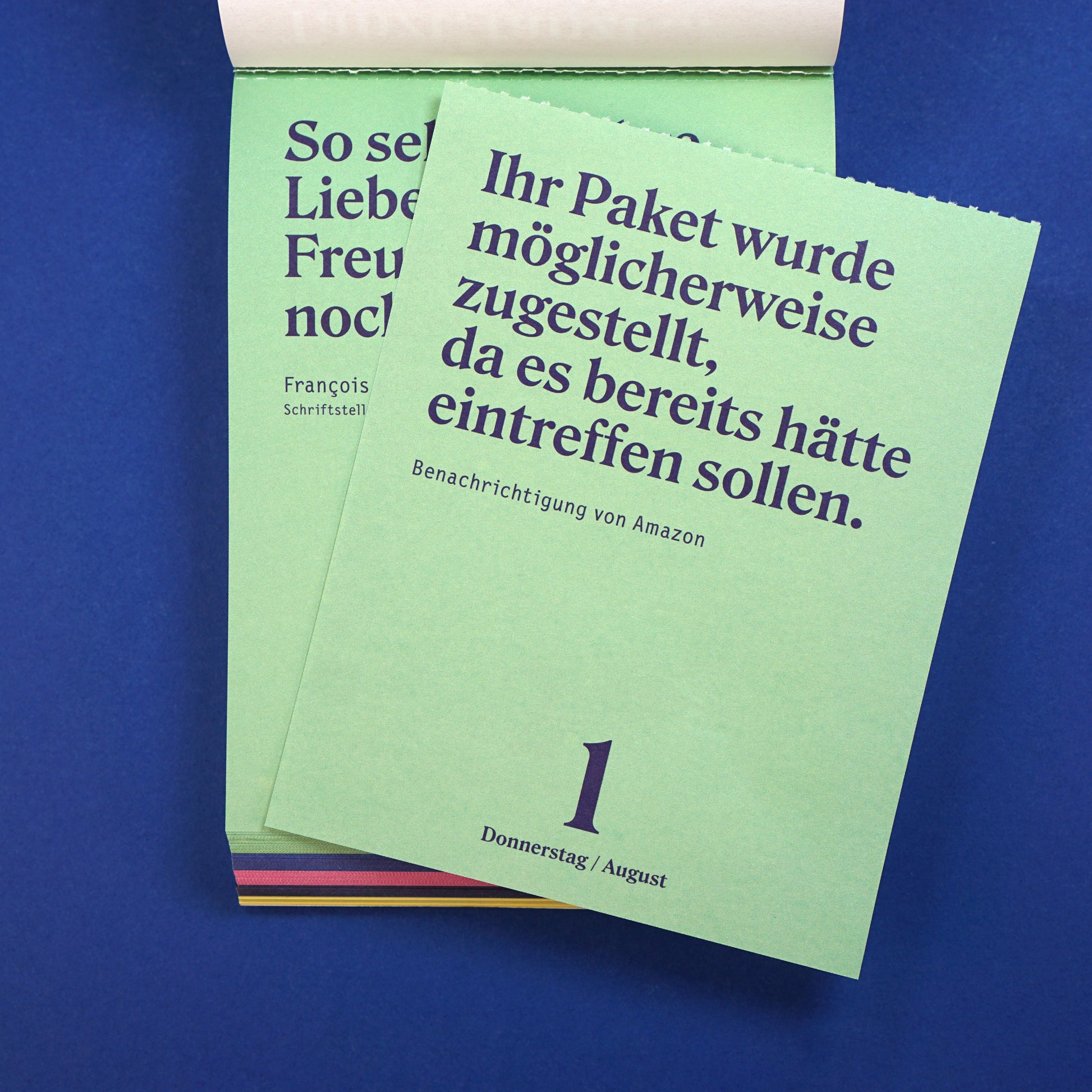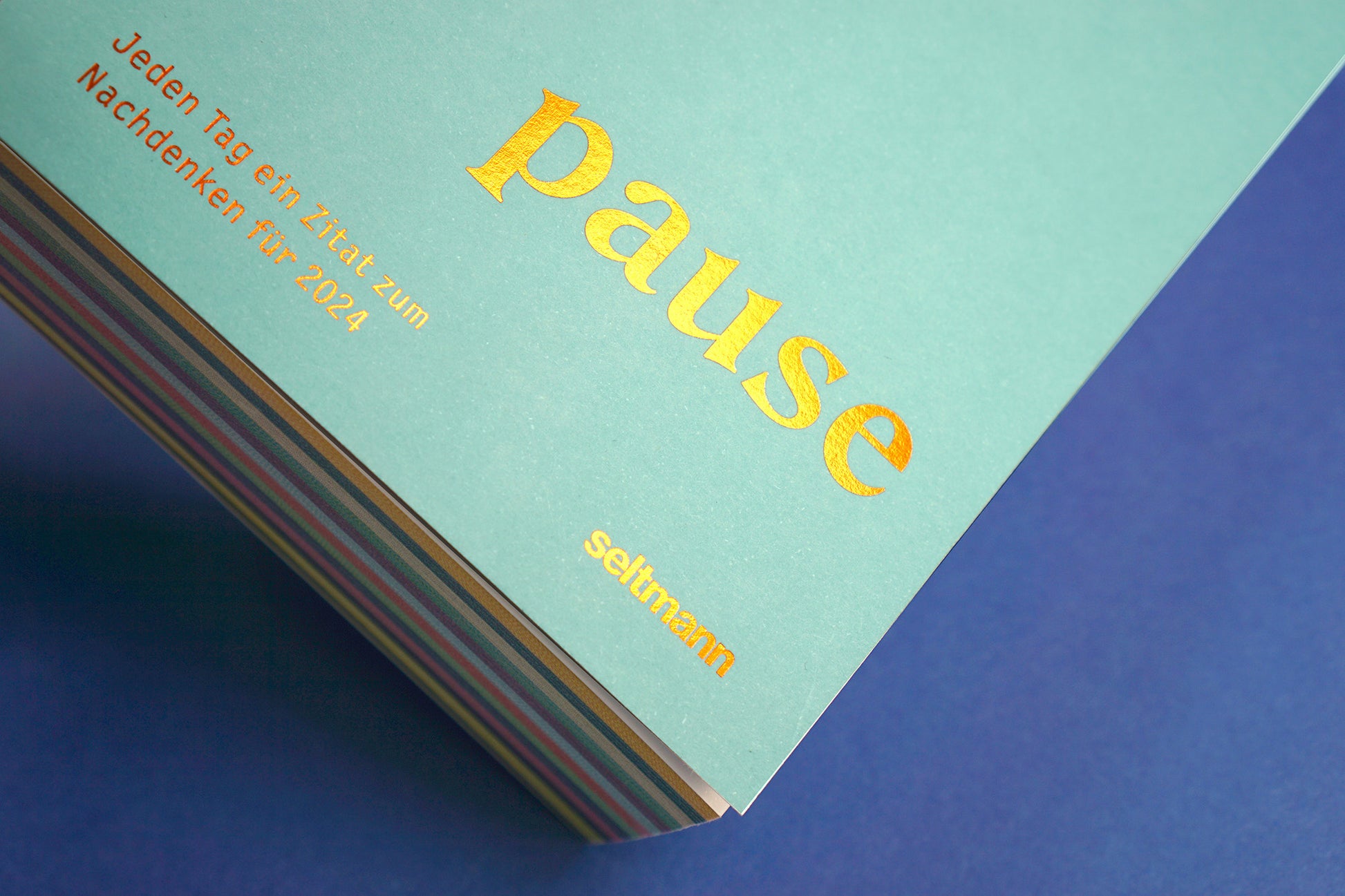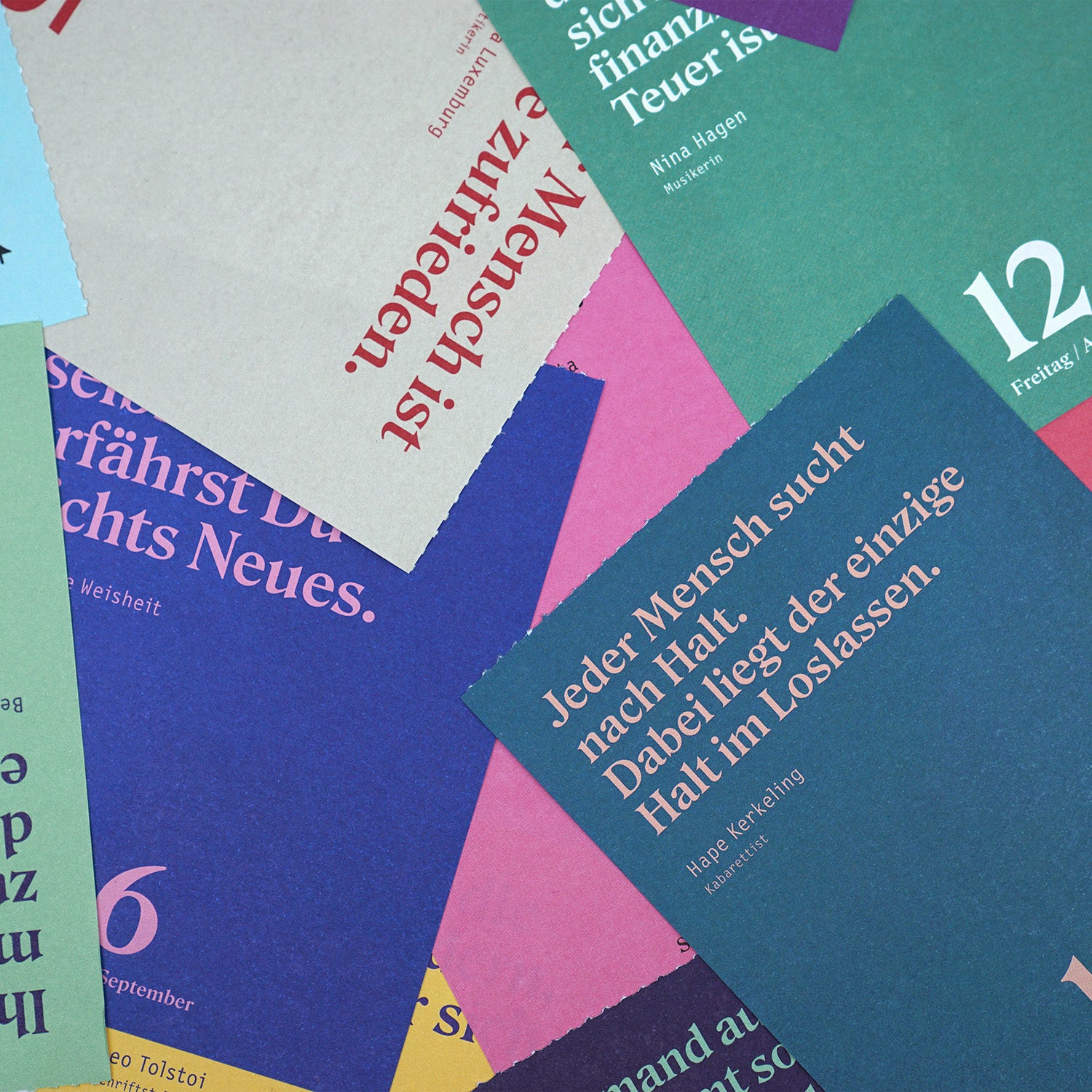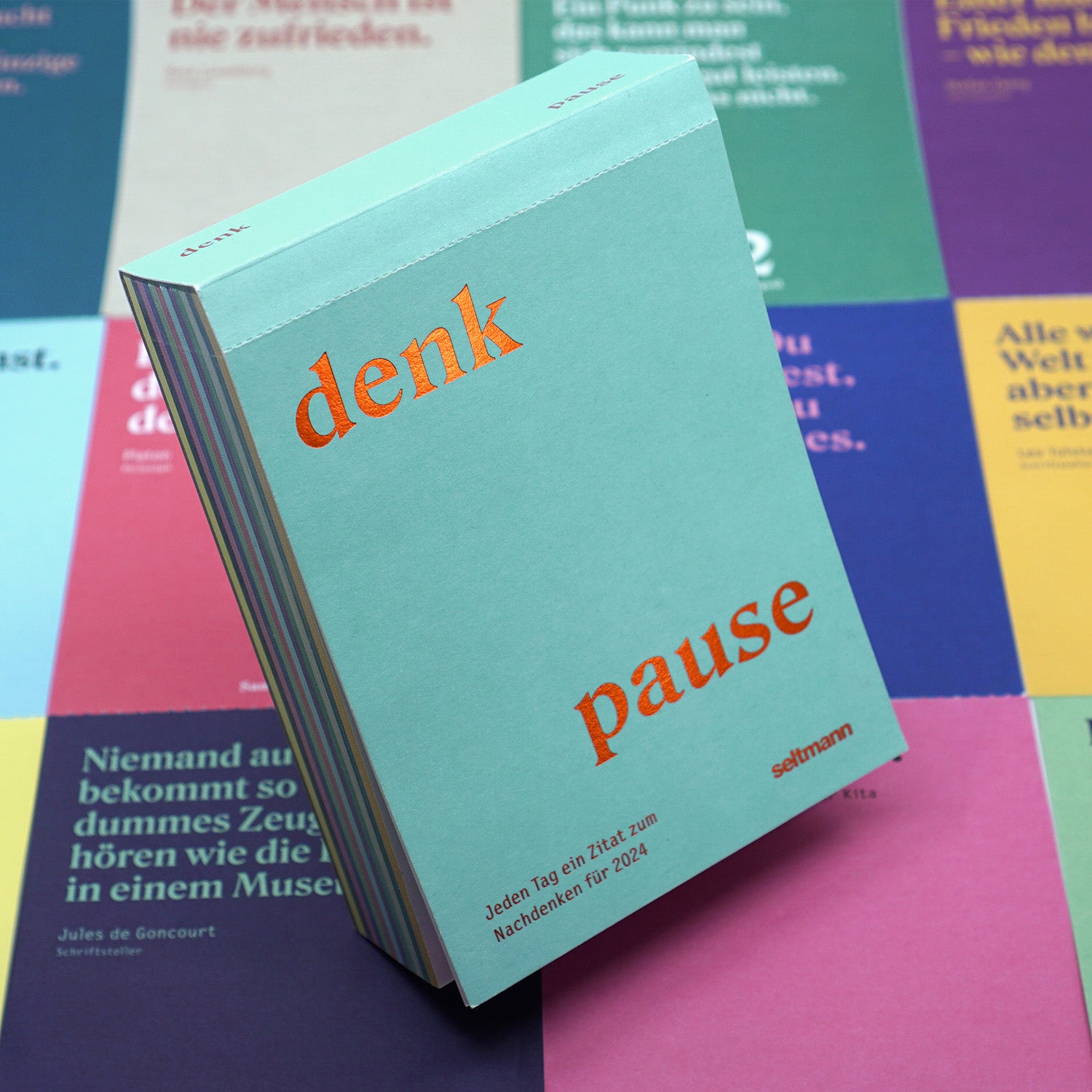 Tischkalender mit stabilem Karton-Aufsteller
Format: 11,5 cm x 16 cm
Seitenanzahl: 370 Seiten
Selling price
$27.31
Regular price
including VAT | Free shipping within Germany from €15
Auf Lager! Schon in 1–3 Werktagen bei dir.
The calendar for inspiration and reflection
Daily inspiration: 365 quotes for 2024 from Amy Winehouse to Zappa, for thought and reflection.
Versatile world of ideas: humor, depth, melancholy - from philosophers to artists.
Source with tradition: From the Denkpause archive of "Germany's best radio" radioeins in "Der Schöne Morgen."
Pause in everyday life: Every day is food for thought for 2024.
Ideal gift: loving typography for friends of inspiration and creativity.
The lovingly typographed calendar presents us with a quote to think about every day in 2024. Funny, profound, clever, sometimes melancholic, short or long. Philosophers, musicians, artists, but also anonymous finds from the Internet, everything is possible. From Amy Winehouse, Adorno to Andy Warhol and Zappa! The main thing is that it encourages you to think, pause and reflect.

The quotes all come from the archive of the well-known and popular radioeins Denkpause. For a good twenty years, radioeins listeners have started their day with her. The section can be heard daily on the morning show "Der Schöne Morgen" or on radioeins. de, Instagram and Facebook: #Denkpause. https://www.radioeins.de Known from radioeins #denkpause
Sprache: Deutsch
Herausgeber: Oliver Seltmann, radioeins / RBB
Autor: radioeins / RBB
Gestaltung: Stefan Küstner
Verarbeitung: Tischkalender mit stabilem Karton-Aufsteller
Seiten: 370
Maße: 11,5 cm x 16 cm
ISBN: 978-3-949070-34-1
Erscheinungsdatum: Mitte Juli 2023

We deliver free shipping within Germany from €15!

Germany: €3.50 (under €15)
Austria, Belgium, Netherlands, Luxembourg and Denmark: 5.00 €
Europe, Switzerland, USA, Canada: 7.50 €
Worldwide shipping: 15.00 €
All packages are handed over to DHL for shipping. Existing goods will be invoiced immediately and will be at your home within 2-3 working days.

Please note that these delivery times are average information provided by our delivery partners and we therefore cannot guarantee them. Backorders will be invoiced and shipped as soon as they are in stock. You will receive notifications about the delivery status of your order by email once it has been dispatched.

Orders shipped to the EU and abroad usually arrive within 7-14 days.
"Ich schließe meine Augen, um zu sehen."
– Paul Gauguin
Denkpause 2024
Selling price
$27.31
Regular price