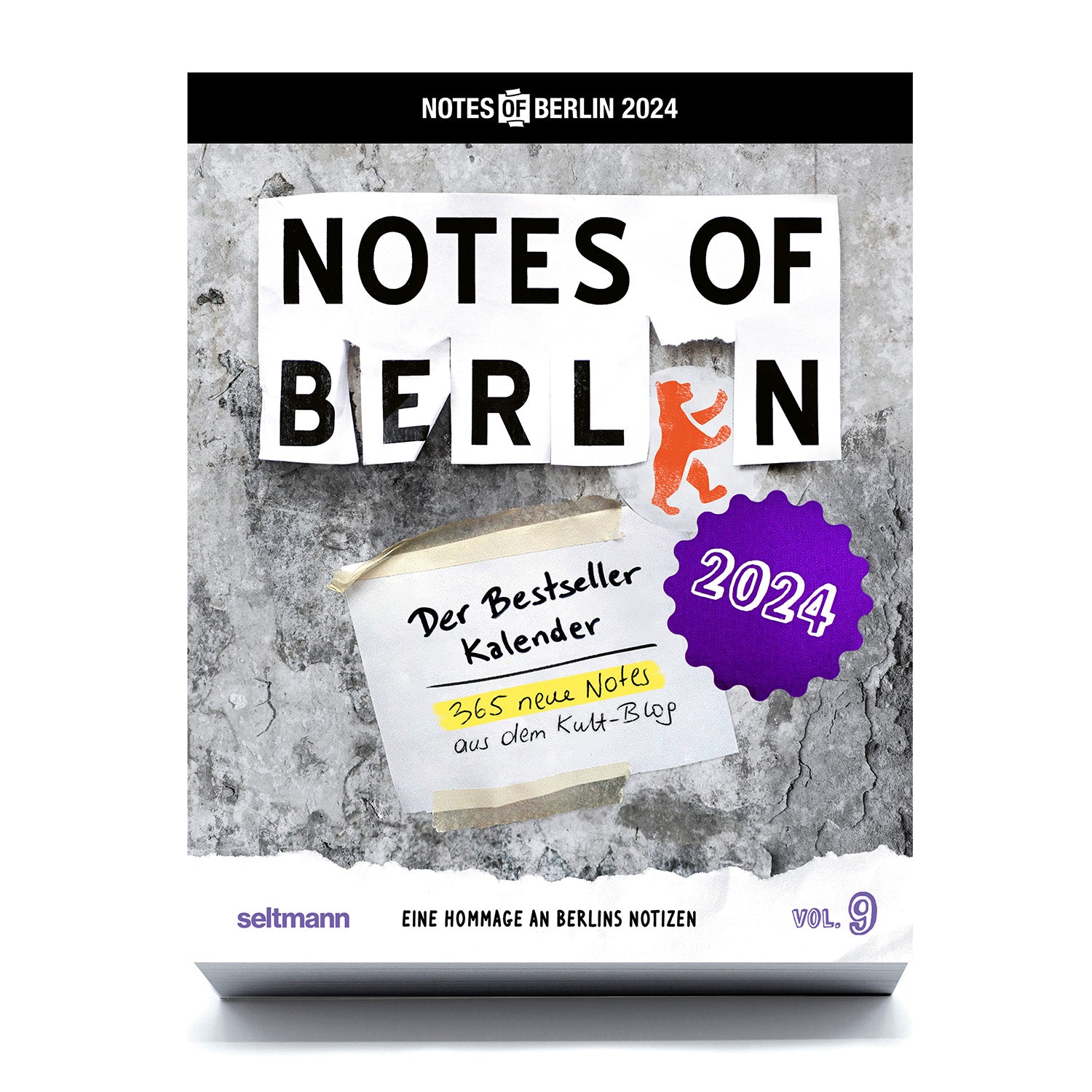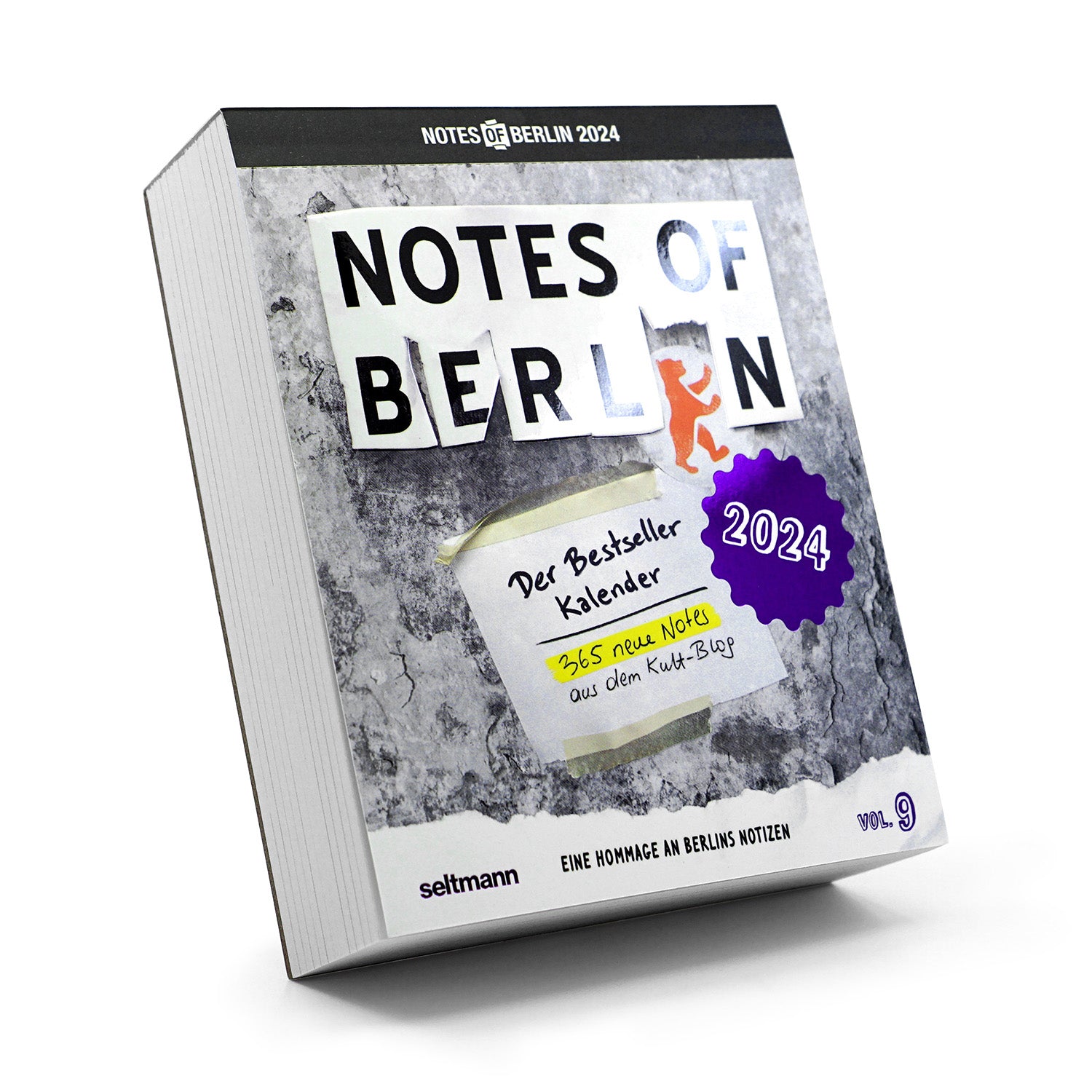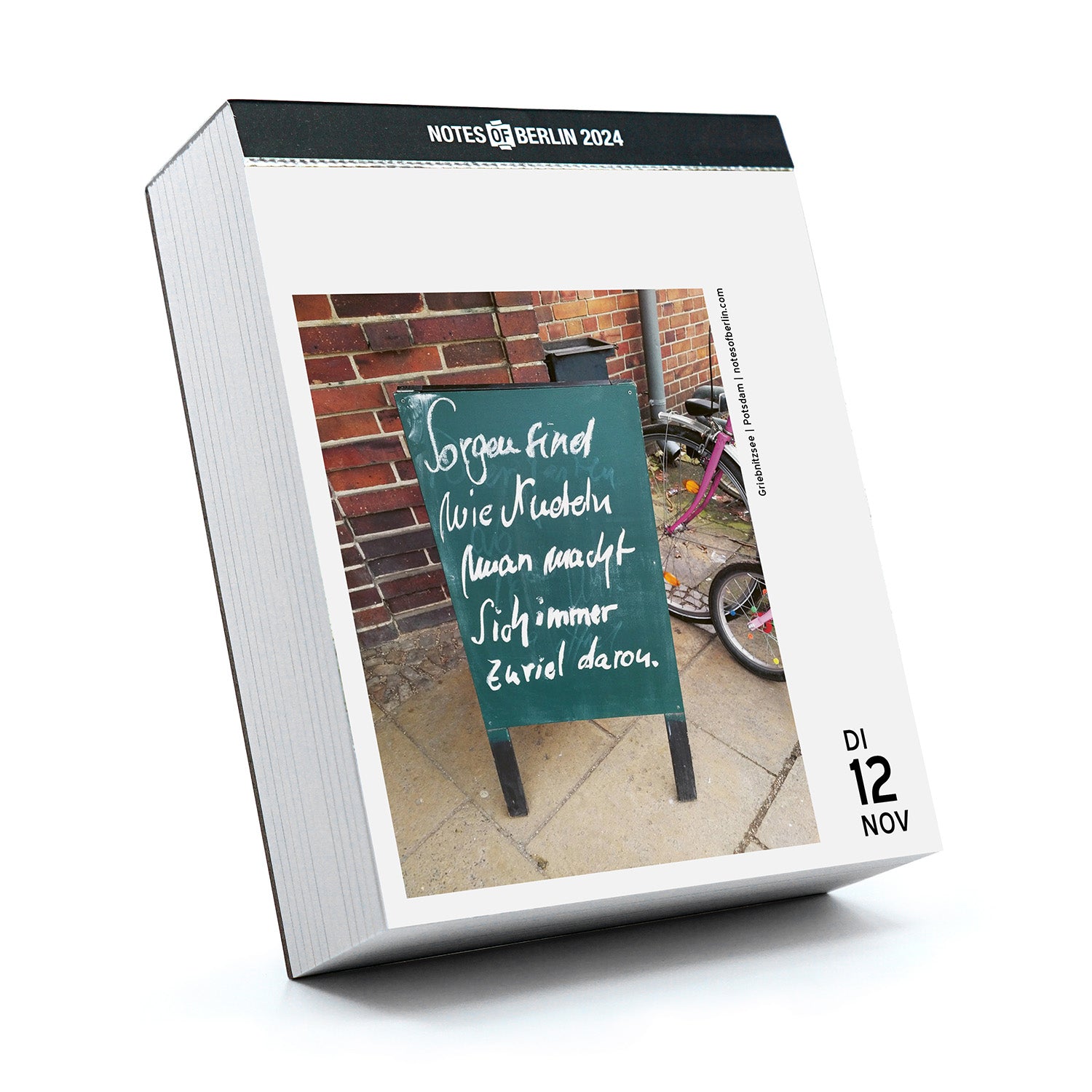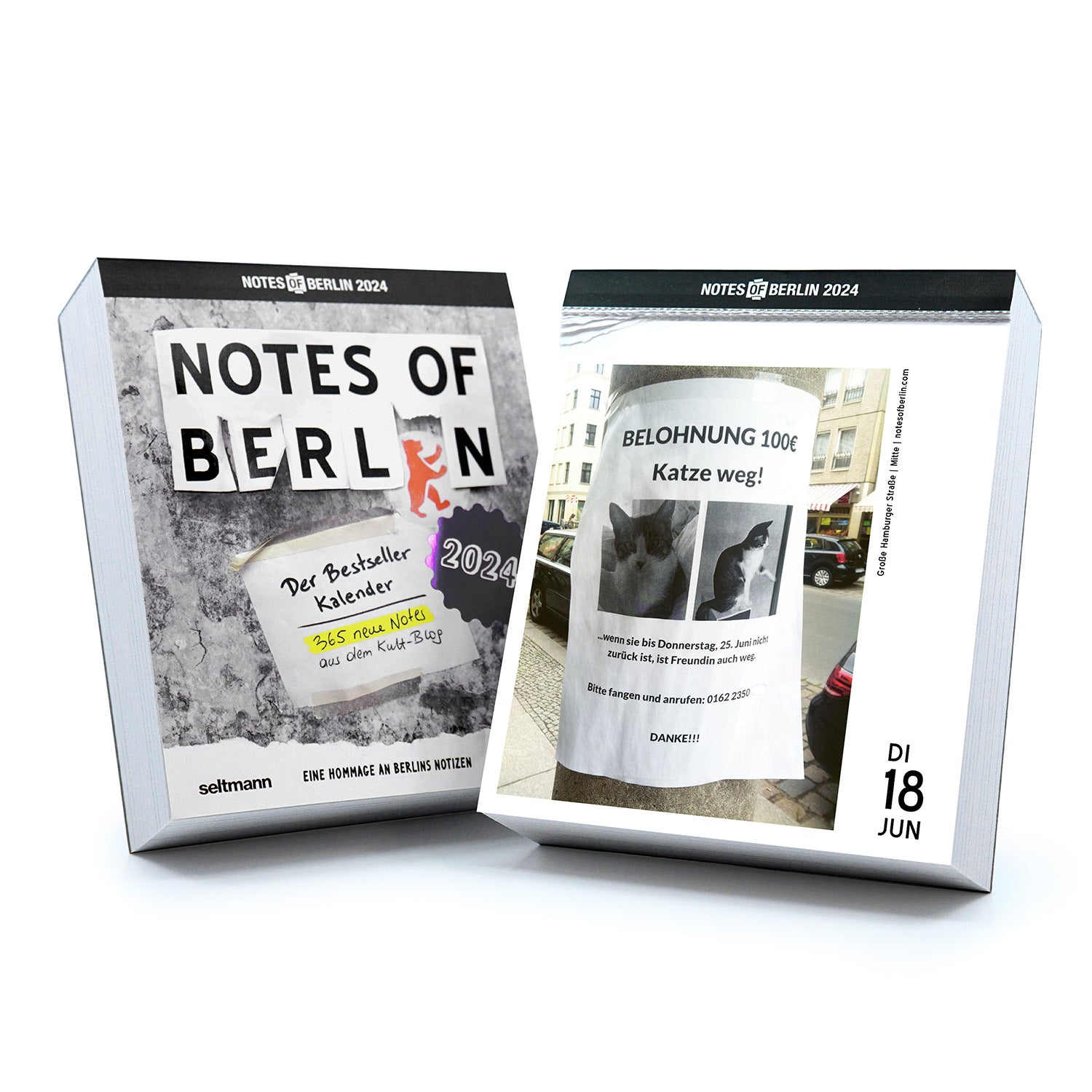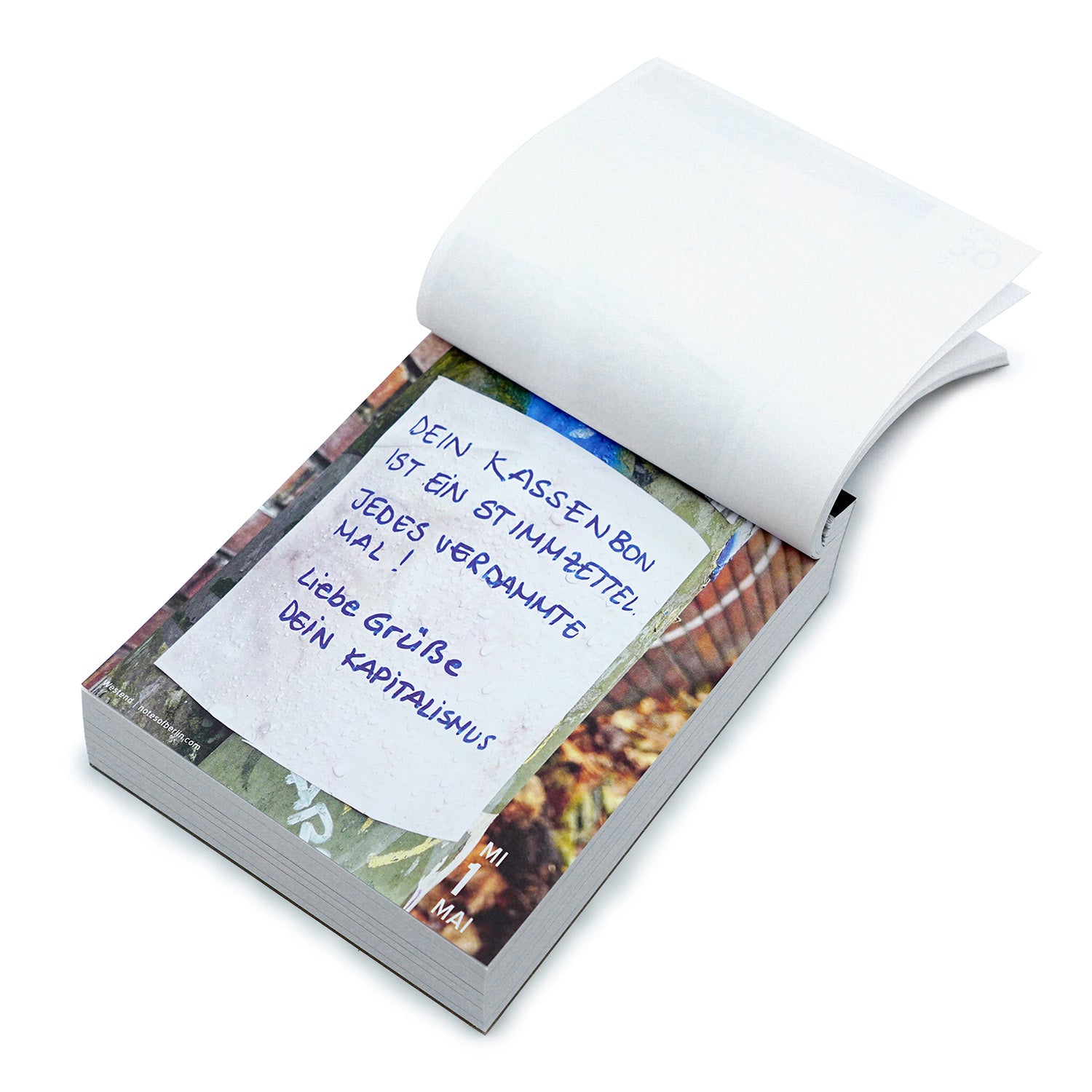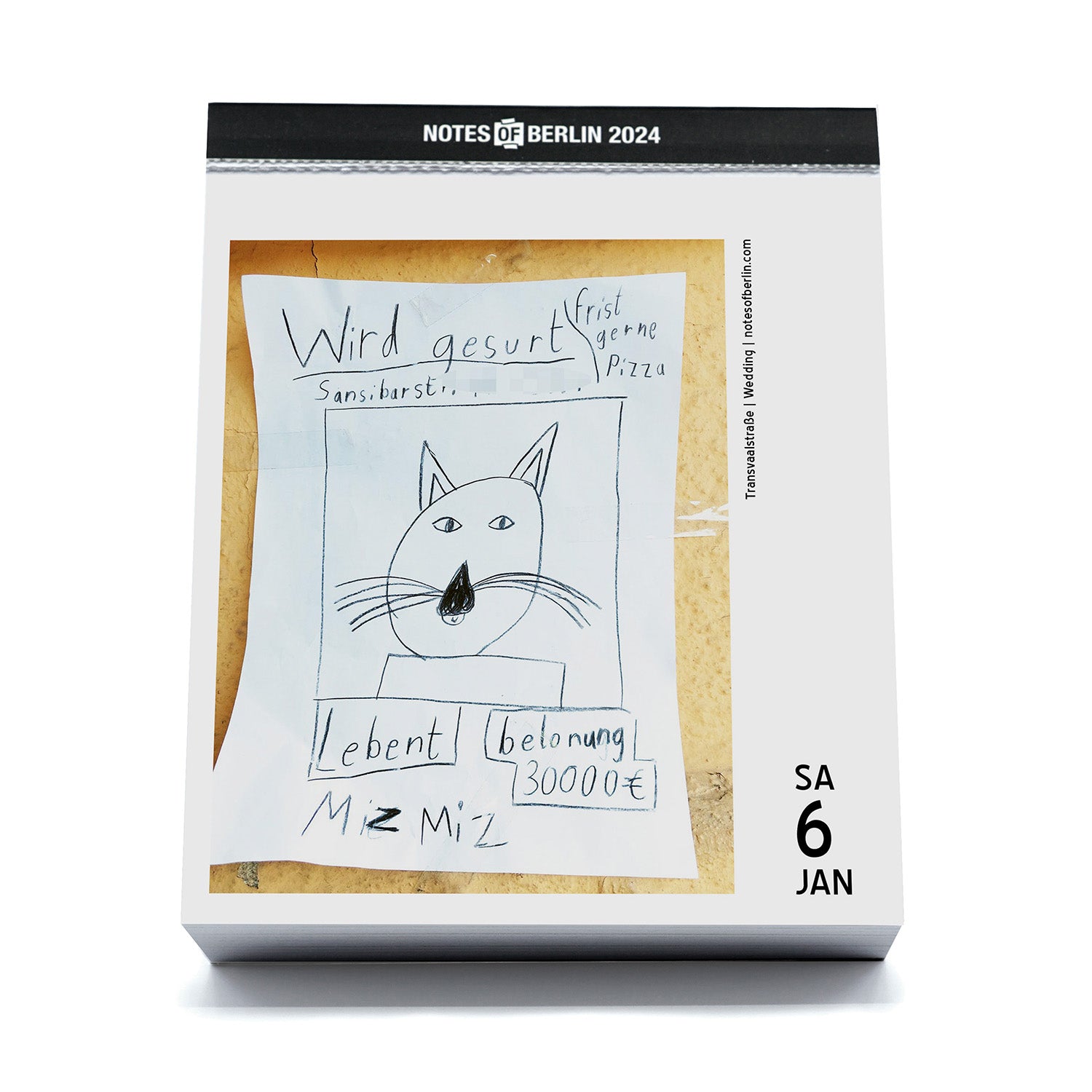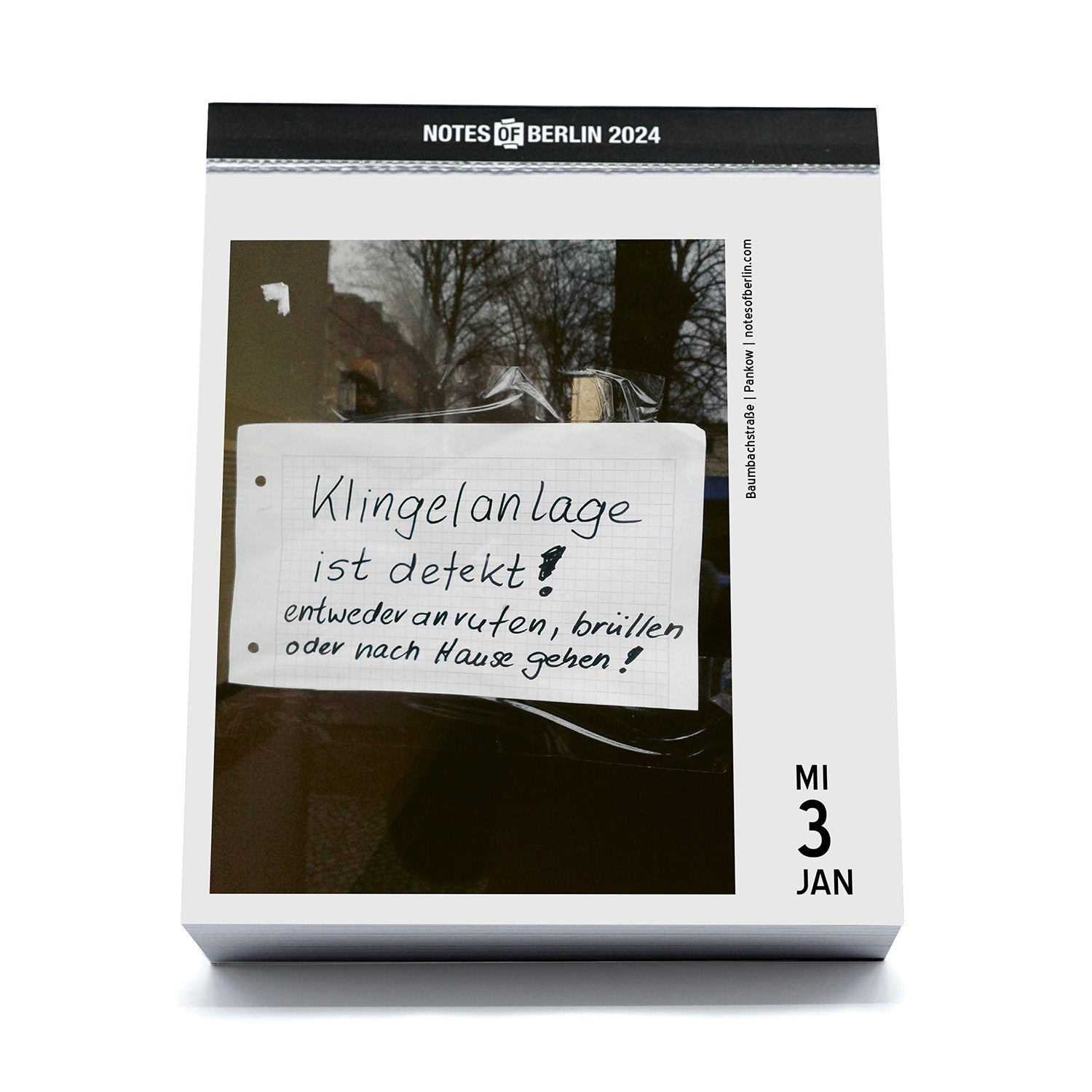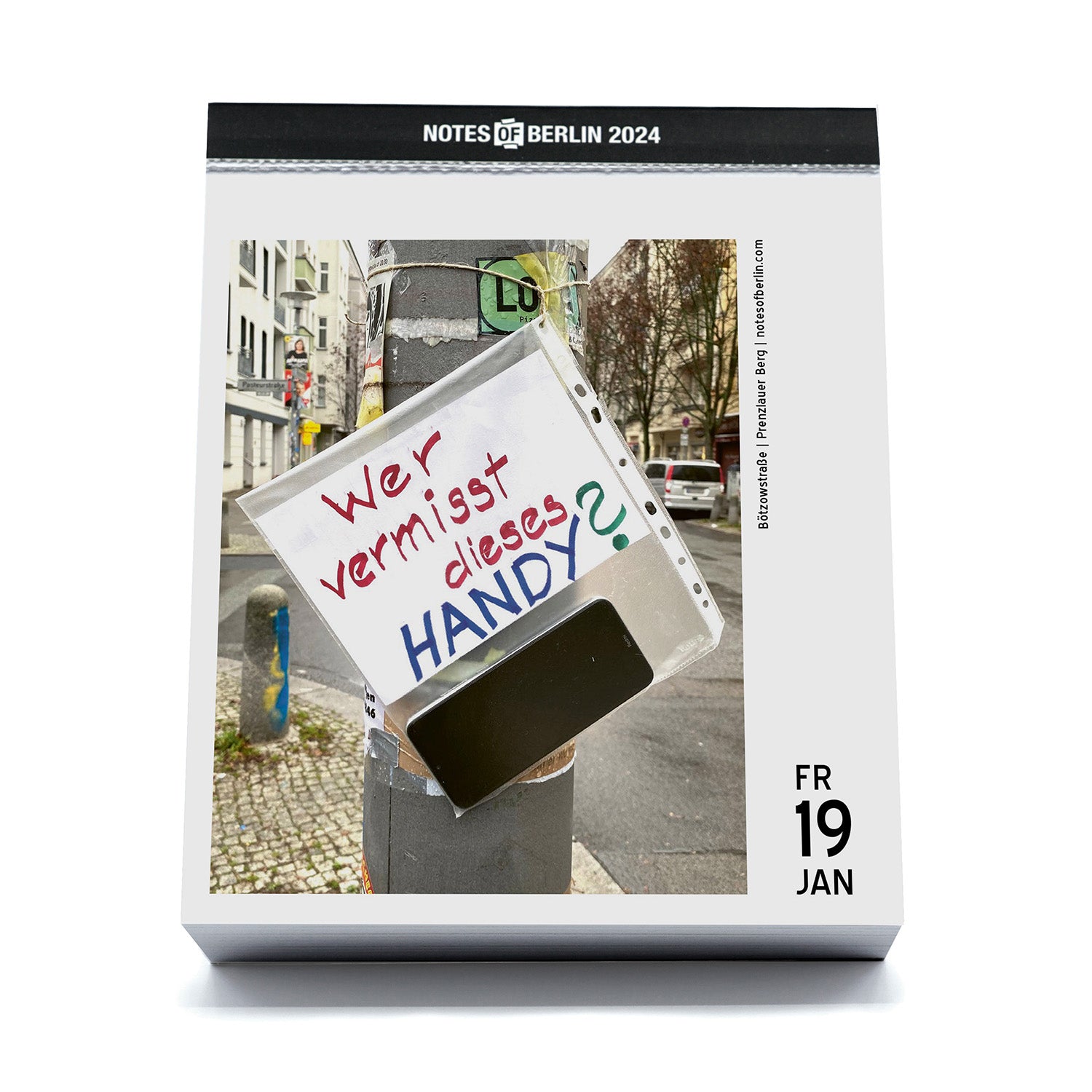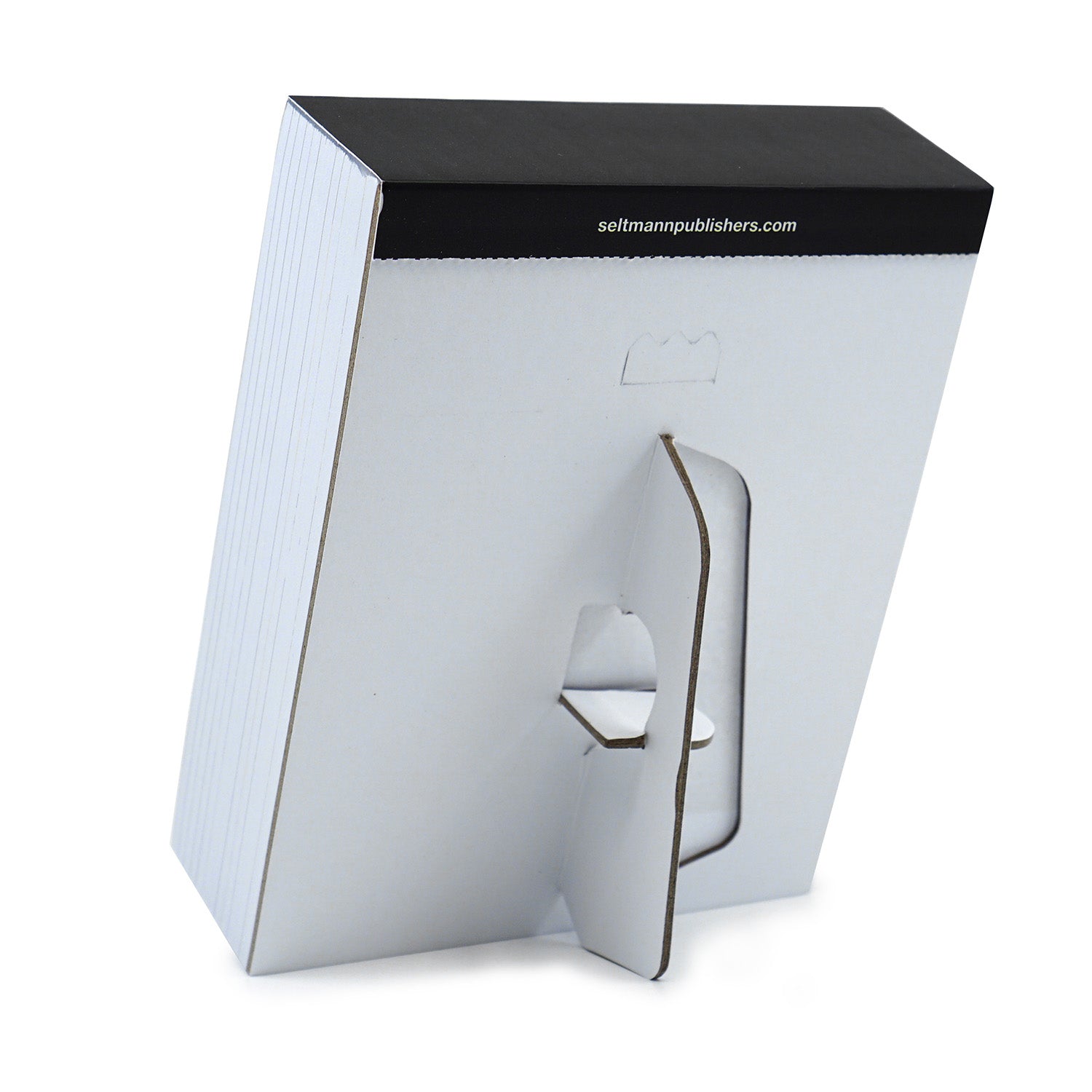 Tischkalender mit stabilem Karton-Aufsteller
Format: 13 cm x 16 cm
Seitenanzahl: 370 Seiten
Selling price
$27.31
Regular price
including VAT | Free shipping within Germany from €15
Auf Lager! Schon in 1–3 Werktagen bei dir.
Get the street back into your house!

Daily dose of Berlin street life: 365 new, curious note highlights in the "Notes of Berlin 2024" calendar.
Experience everyday life in Berlin up close: neighborhood disputes, theft, love and more in the 9th edition.
A look behind the scenes in the capital: Bring the paperwork into your house and laugh at the finds.
Creative and cryptic stories: Discover the award-winning tear-off calendar with real Berlin flair.
Pure diversity: From leopards to escaped unicorns – the strange stories fascinate every day of the year 2024.
The award-winning cult blog about Berlin's paperwork will be published again in 2024 as a tear-off calendar. In the 9th edition you will once again find 365 new, entertaining, creative or cryptic note highlights from everyday street life in the capital. The finds tell of neighborhood disputes, theft, love and all sorts of curiosities such as leopards and escaped unicorns.
Sprache: Deutsch
Herausgeber: Joab Nist, Oliver Seltmann
Autor: Joab Nist
Gestaltung: Stefan Küstner
Verarbeitung: Tischkalender mit stabilem Karton-Aufsteller
Seiten: 370
Maße: 13 cm x 16 cm
ISBN: 978-3-949070-35-8
Erscheinungsdatum: Mitte Juli 2023

Wir liefern innerhalb Deutschlands ab 15 € versandkostenfrei!

Deutschland: 3,50 € (unter 15€)
Österreich, Belgien, Niederlande, Luxemburg und Dänemark: 5,00 €
Europa, Schweiz, USA, Kanada: 7,50 €
Weltweiter Versand: 15,00 €
Alle Pakete werden für den Versand an DHL übergeben. Vorhandene Ware wird umgehend in Rechnung gestellt und ist innerhalb von 2–3 Werktagen bei dir zu Hause.

Bitte beachten Sie, dass es sich bei diesen Lieferzeiten um durchschnittliche Angaben unserer Lieferpartner handelt und wir diese daher nicht garantieren können. Lieferrückstände werden in Rechnung gestellt und ausgeliefert, sobald sie vorrätig sind. Sie erhalten per E-Mail Benachrichtigungen über den Lieferstatus Ihrer Bestellung, sobald diese verschickt wurde.

Bestellungen, die in die EU und ins Ausland versendet werden treffen in der Regel innerhalb von 7–14 Tagen ein.
Notes of Berlin 2024
Selling price
$27.31
Regular price
Die Sprache der Hauptstadt! 🗯️
Unterhaltsame, kreative oder kryptische Zettel-Highlights aus dem Straßenalltag der Hauptstadt.