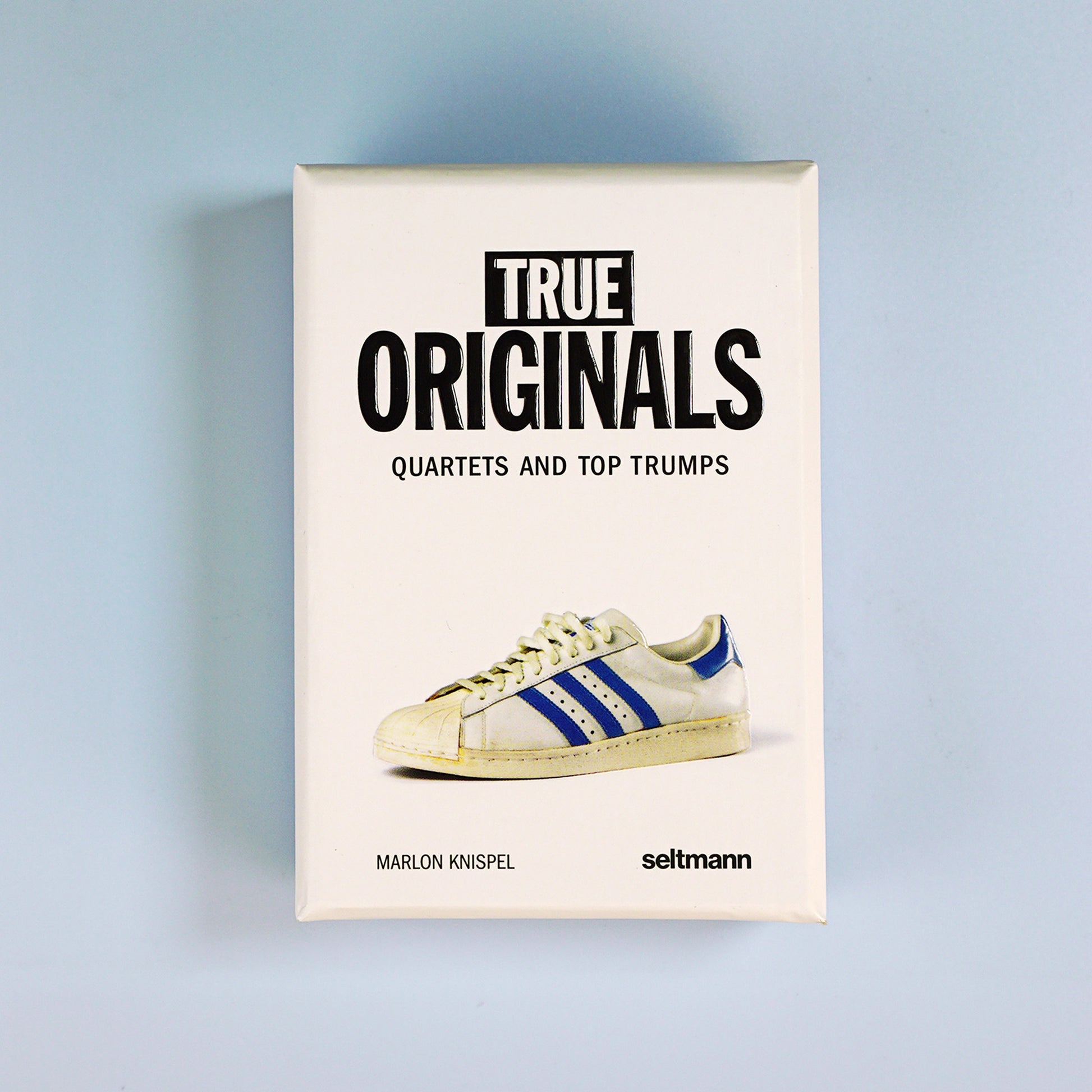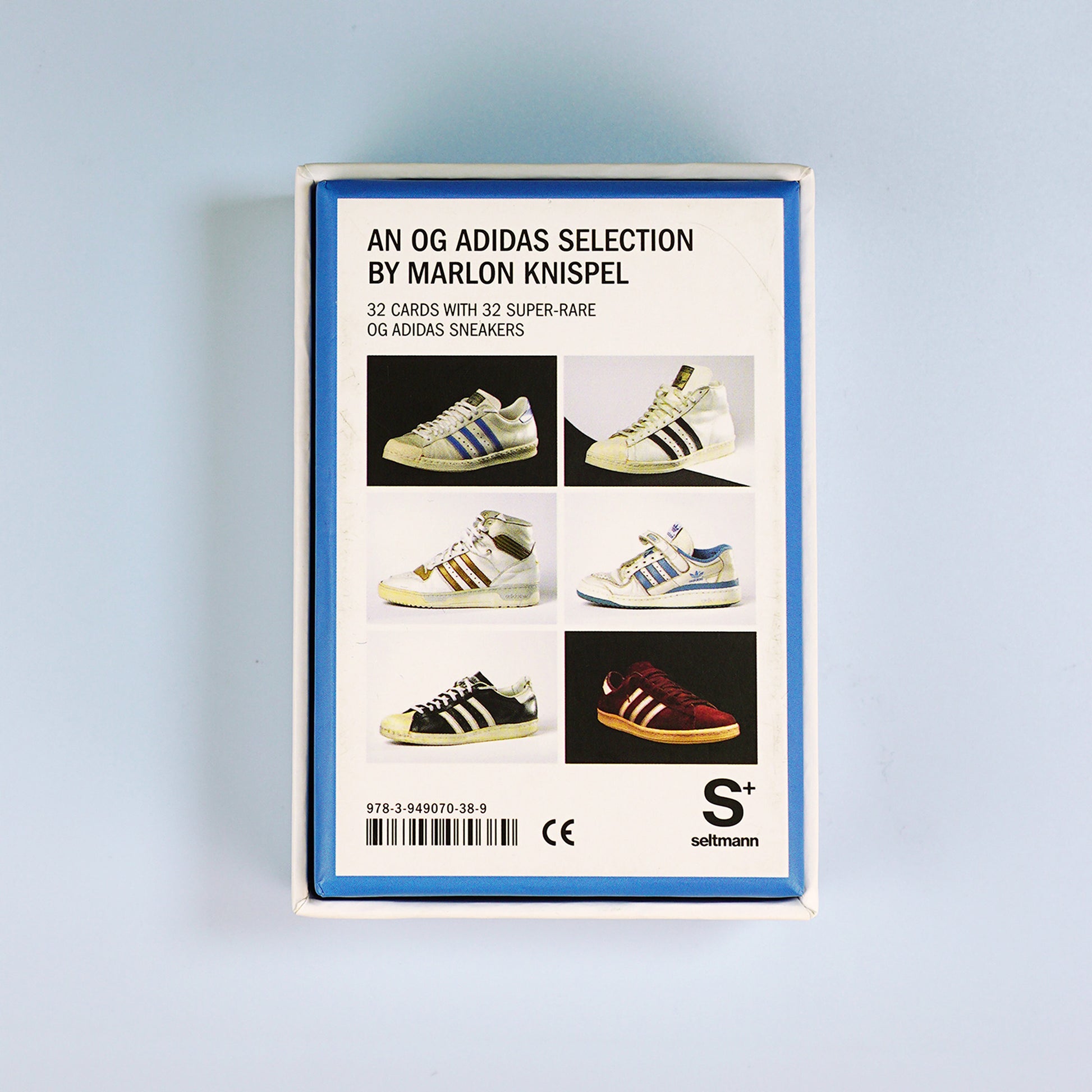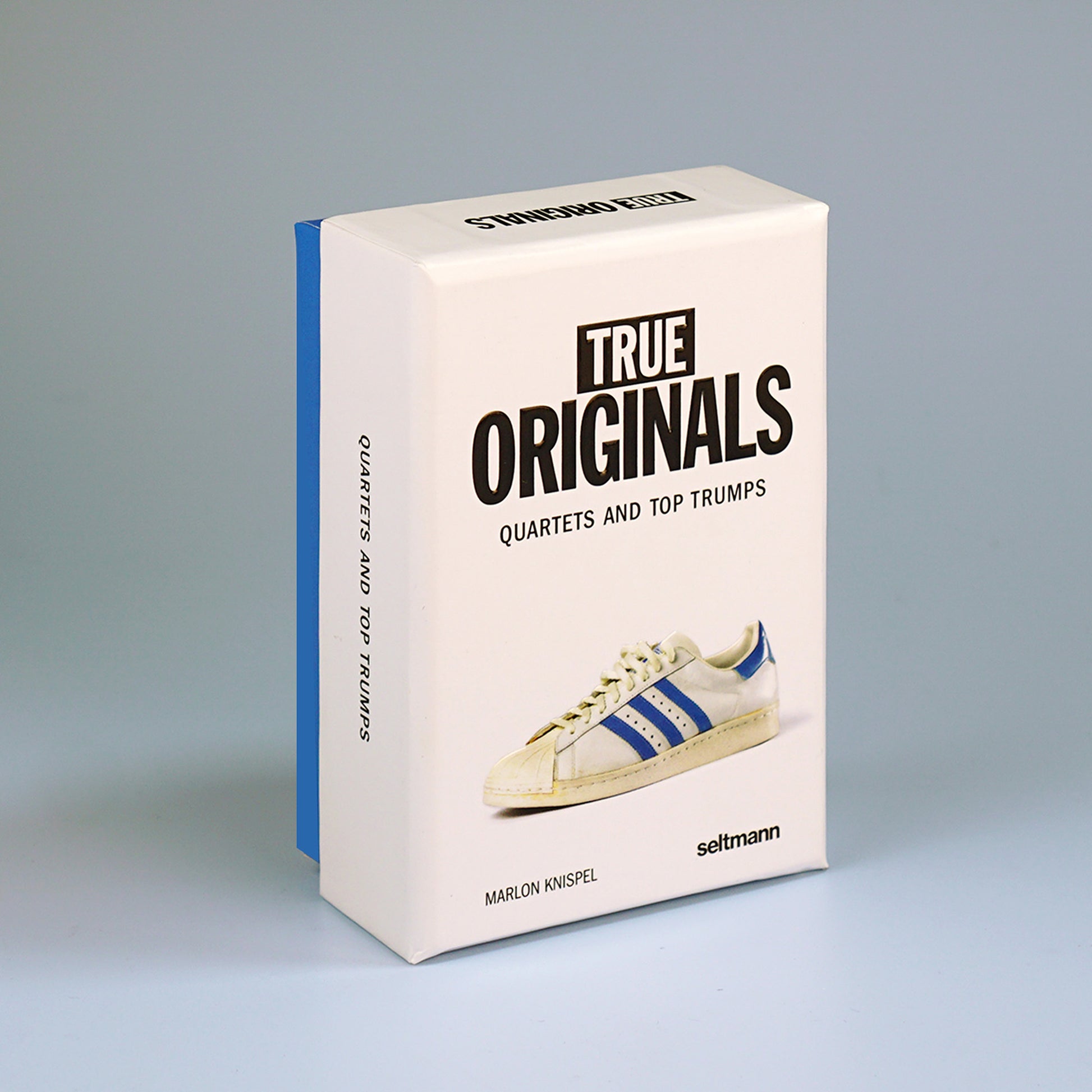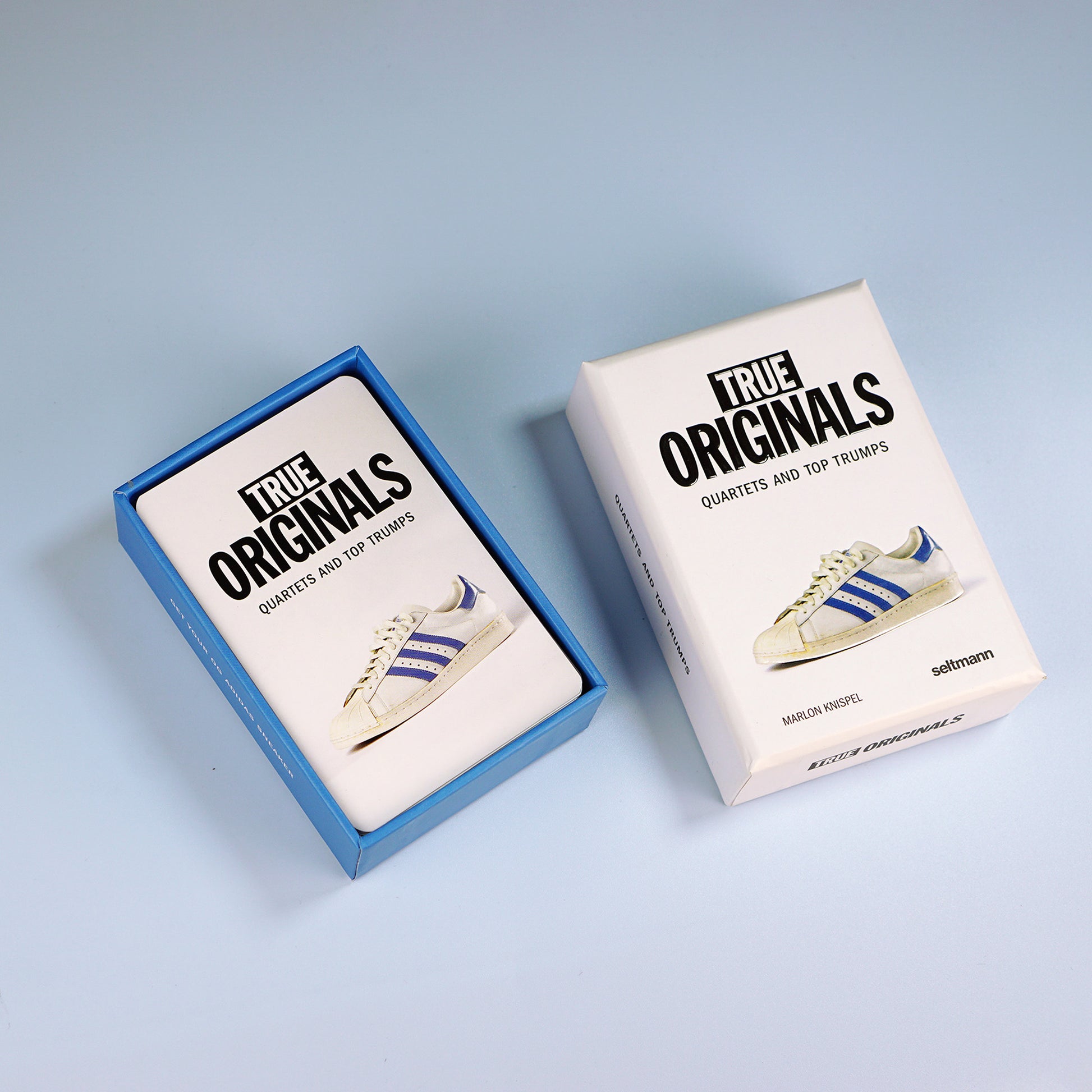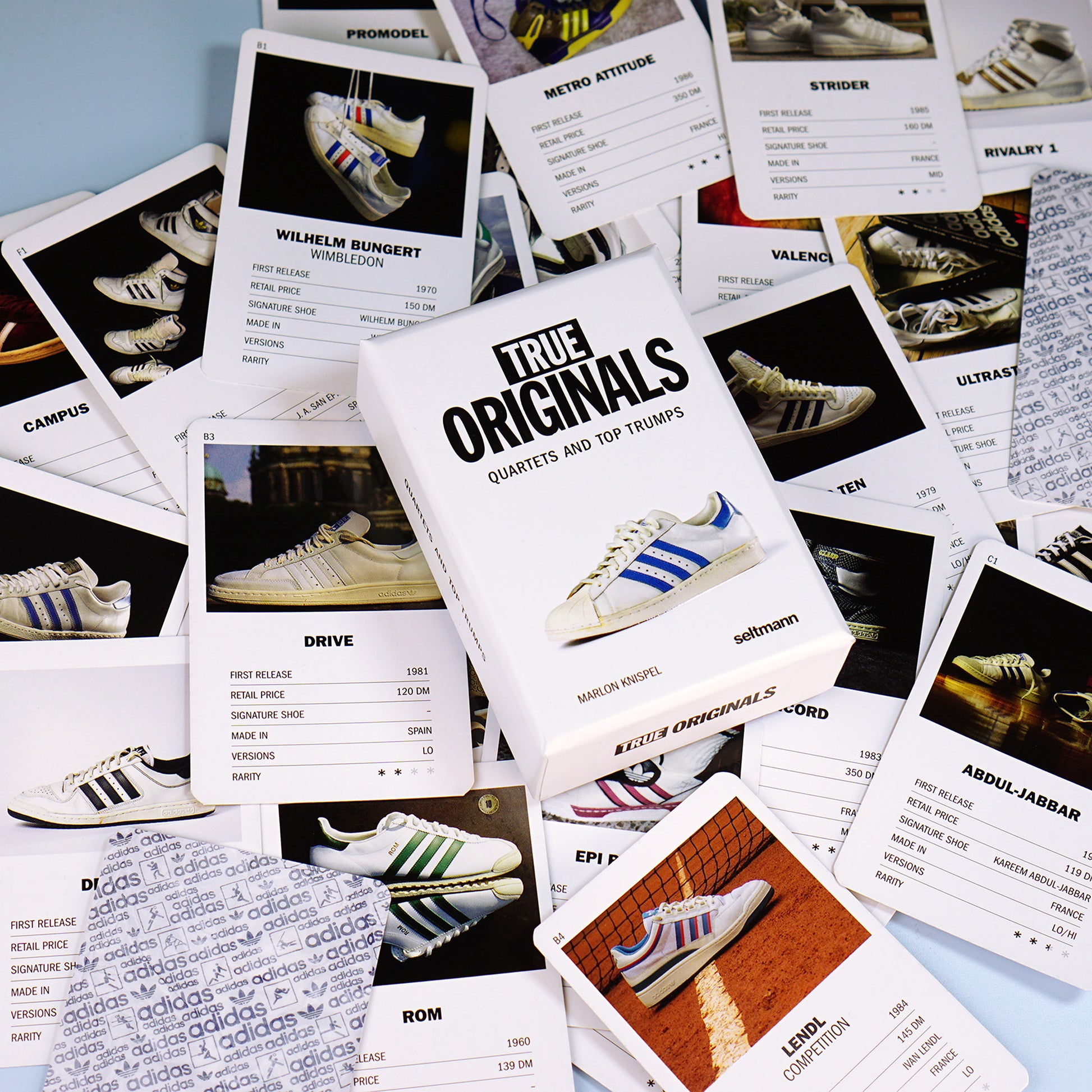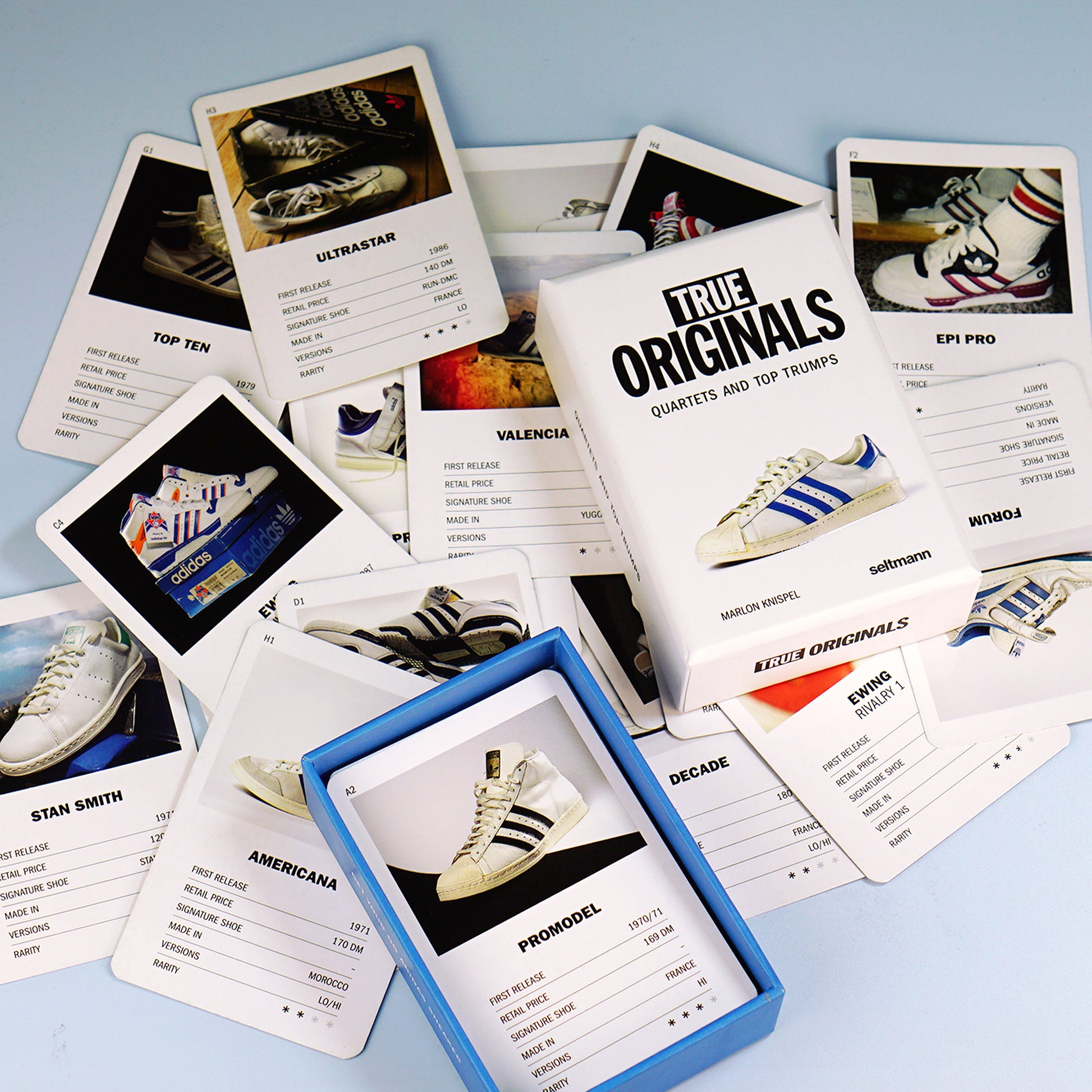 Quartett
Format: 6,5 cm / 8 cm x 10 cm / 11,5 cm
Seitenanzahl: 32 Seiten
Selling price
$20.37
Regular price
including VAT | Free shipping within Germany from €15
Auf Lager! Schon in 1–3 Werktagen bei dir.
The world's first sneaker quartet.
Now with an elegant box

Packed with the rarest original adidas® models from the 60s, 70s and 80s. On 32 quartet cards you are guided through the "Golden Age of Sneakers" – a time when the hip-hop wave swept into Germany in the 80s with breakdancing and graffiti and nobody knew the term "sneakers".
This quartet illustrates the birth of today's retro wave. An absolute "must-have" for all sneaker crazy people, adidas® worshipers and style gourmets out there. And of course a treat for quartet lovers.
Sprache: Englisch
Herausgeber: Marlon Knispel, Oliver Seltmann
Autor: Marlon Knispel
Verarbeitung: Quartett
Seiten: 32
Maße: 6,5 cm / 8 cm x 10 cm / 11,5 cm
ISBN: 978-3-949070-38-9
Erscheinungsdatum: 01. Juli 2023

We deliver free shipping within Germany from €15!

Germany: €3.50 (under €15)
Austria, Belgium, Netherlands, Luxembourg and Denmark: 5.00 €
Europe, Switzerland, USA, Canada: 7.50 €
Worldwide shipping: 15.00 €
All packages are handed over to DHL for shipping. Existing goods will be invoiced immediately and will be at your home within 2-3 working days.

Please note that these delivery times are average information provided by our delivery partners and we therefore cannot guarantee them. Backorders will be invoiced and shipped as soon as they are in stock. You will receive notifications about the delivery status of your order by email once it has been dispatched.

Orders shipped to the EU and abroad usually arrive within 7-14 days.
True Originals Quartett
Selling price
$20.37
Regular price