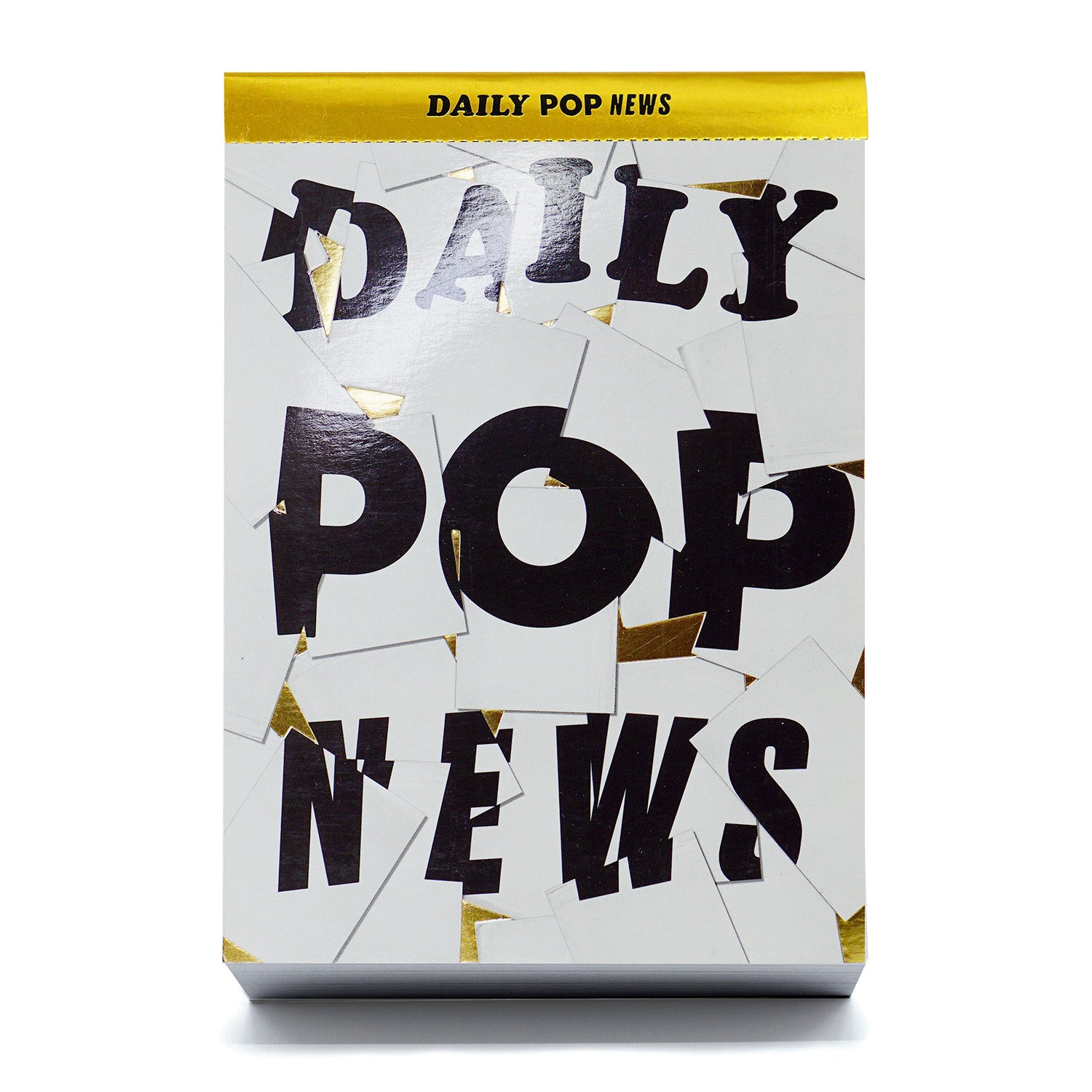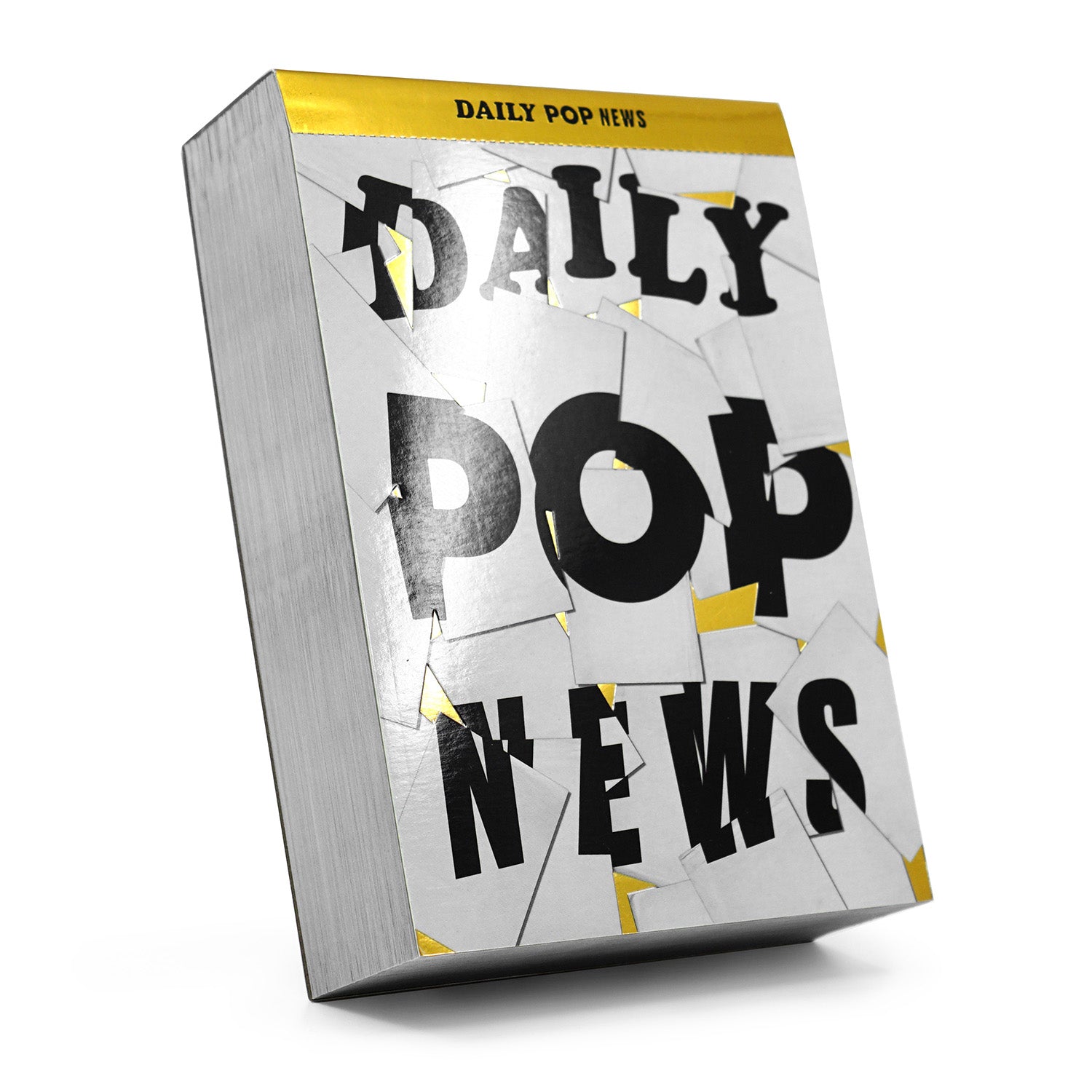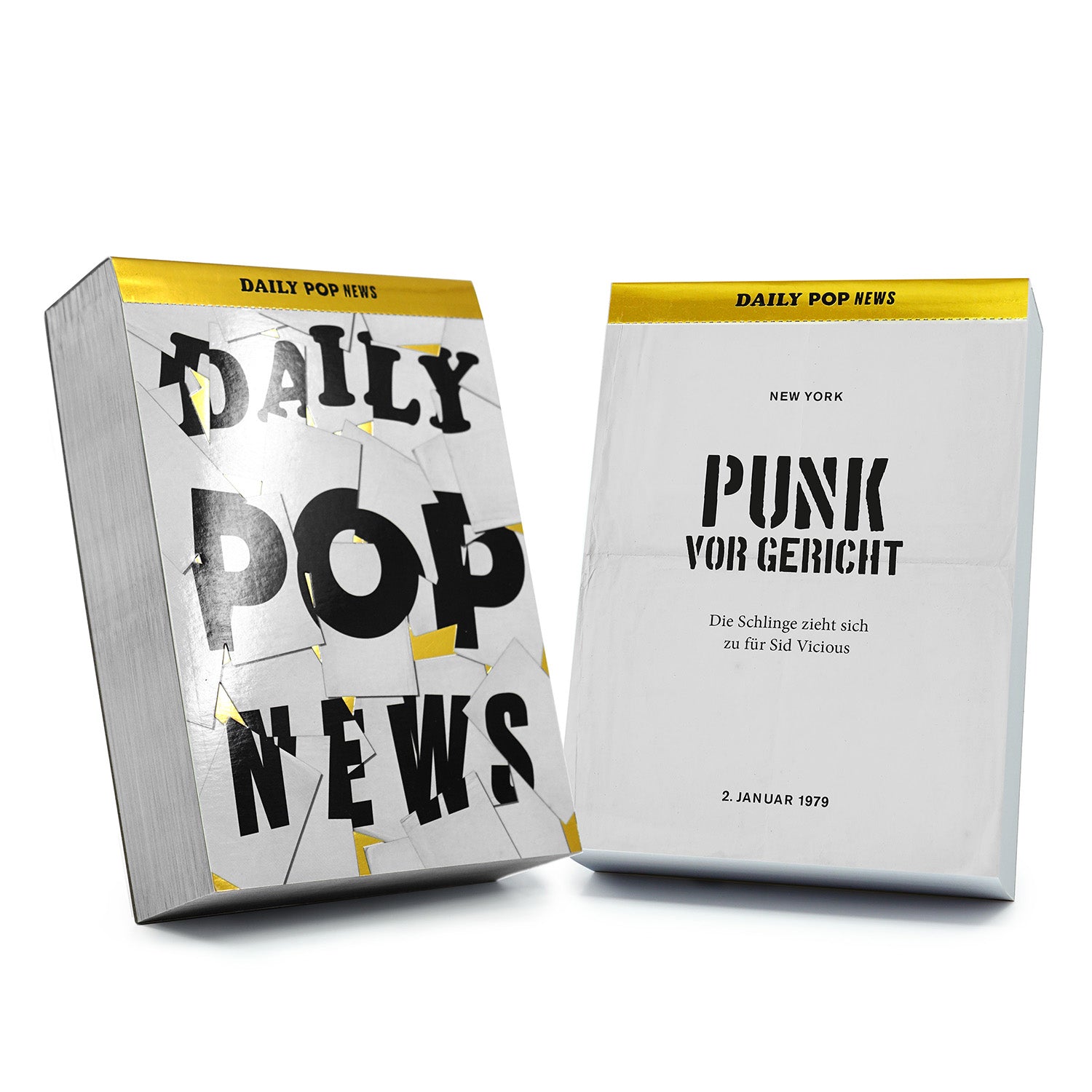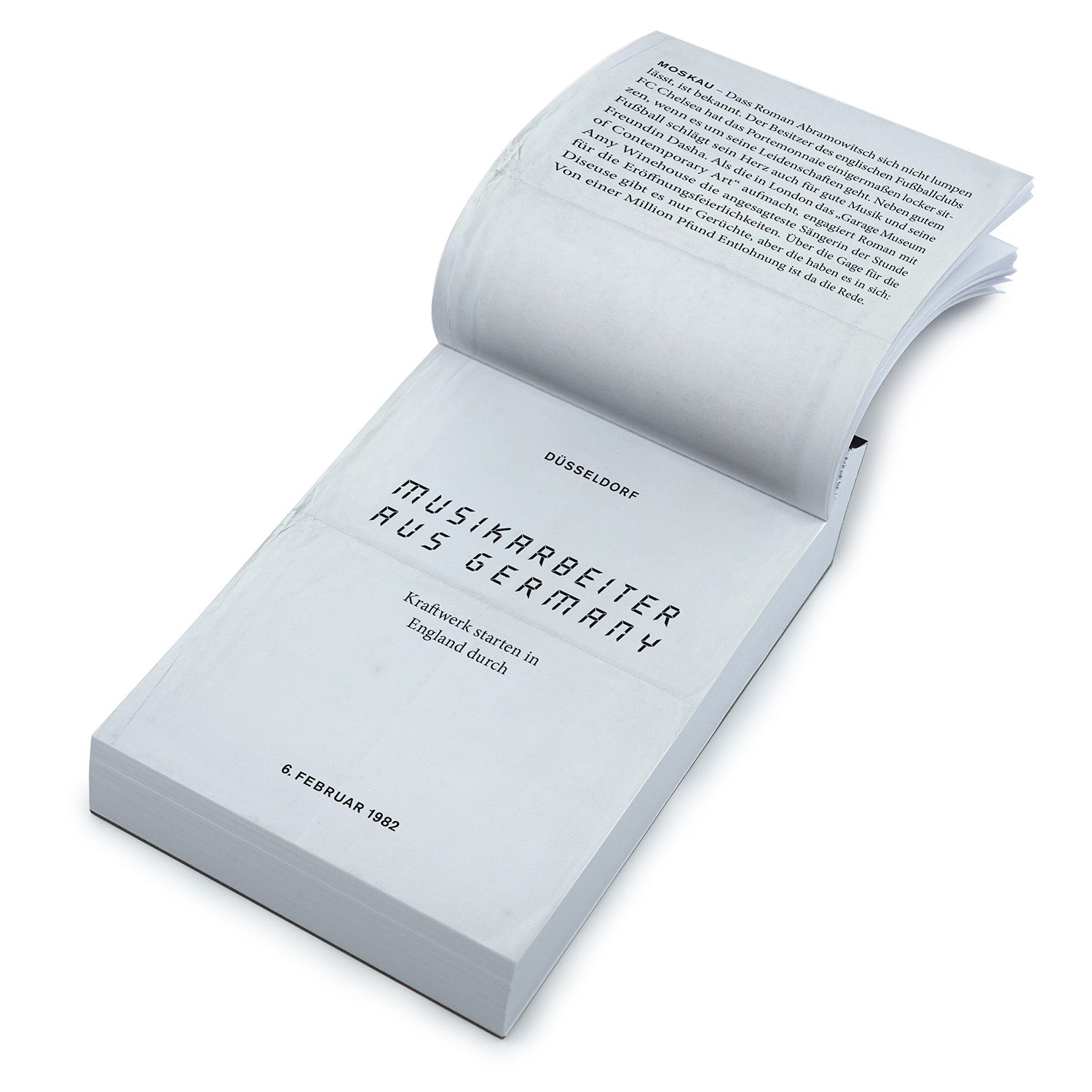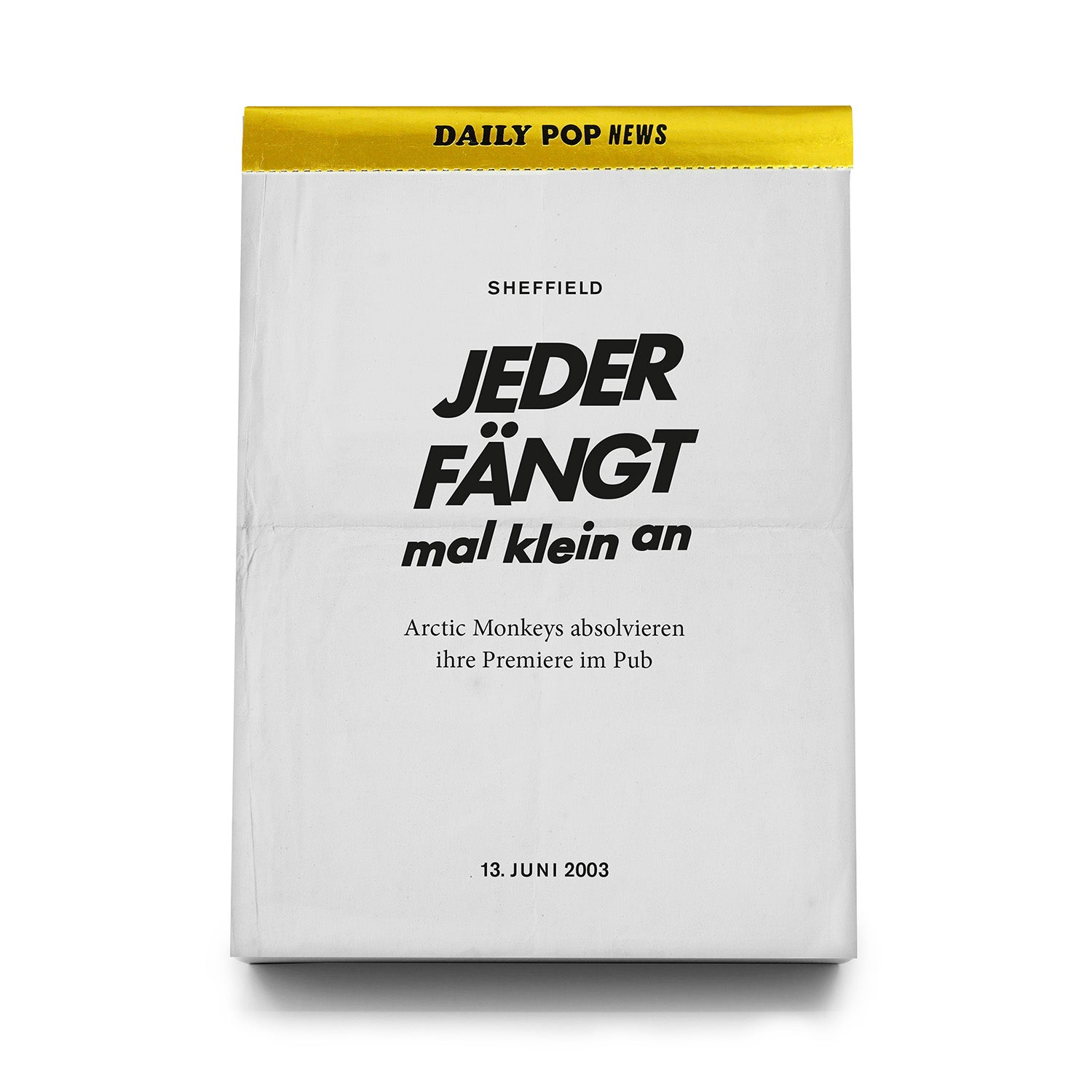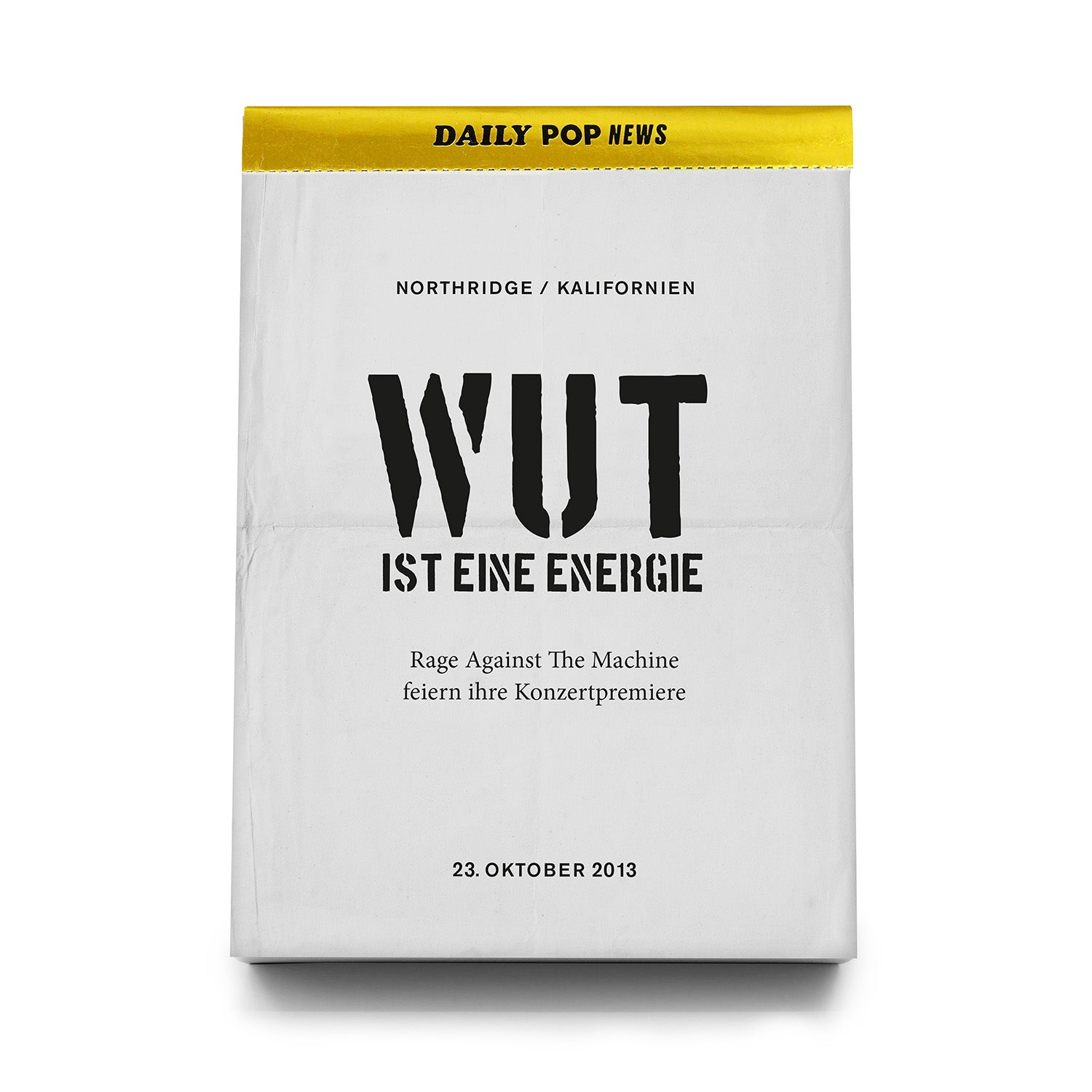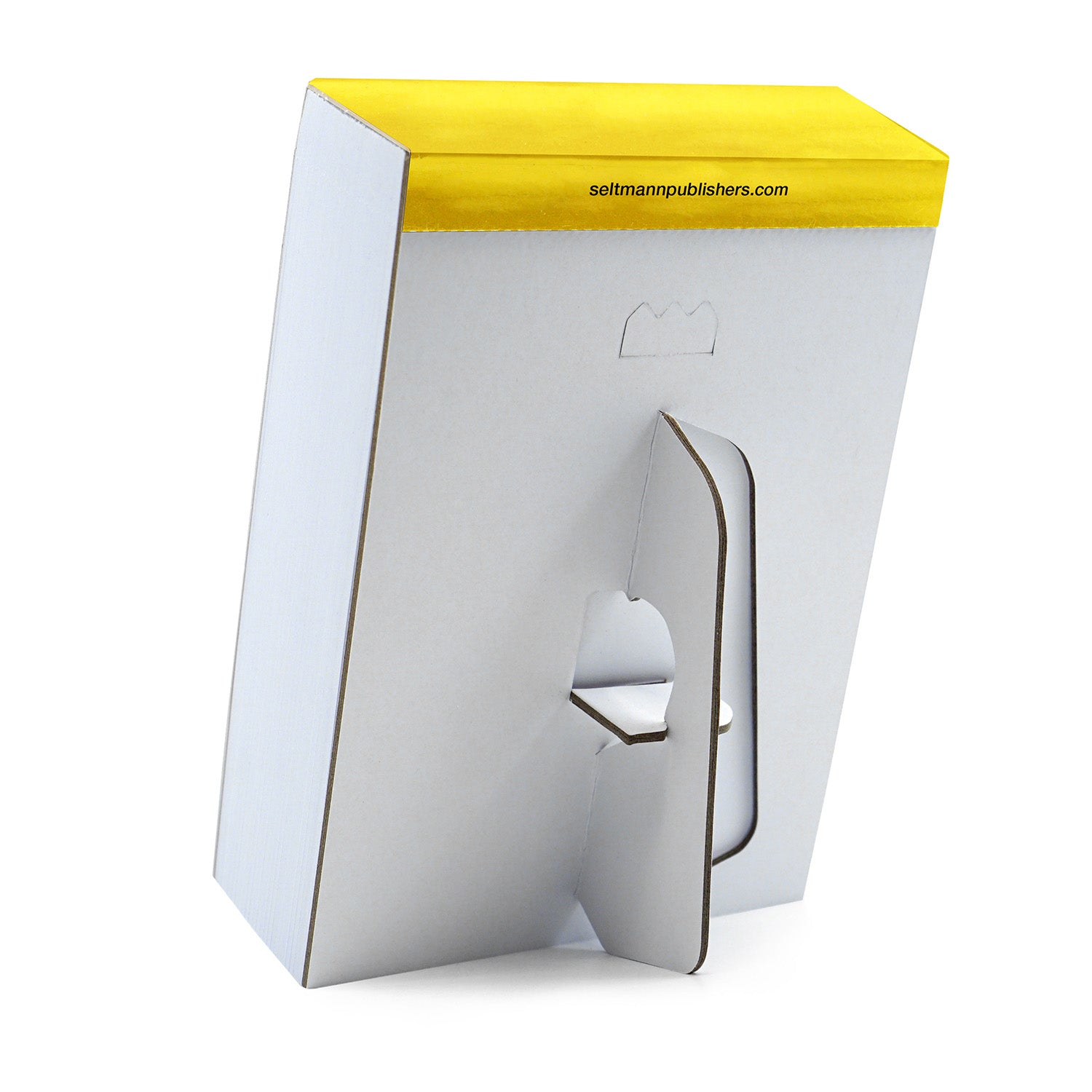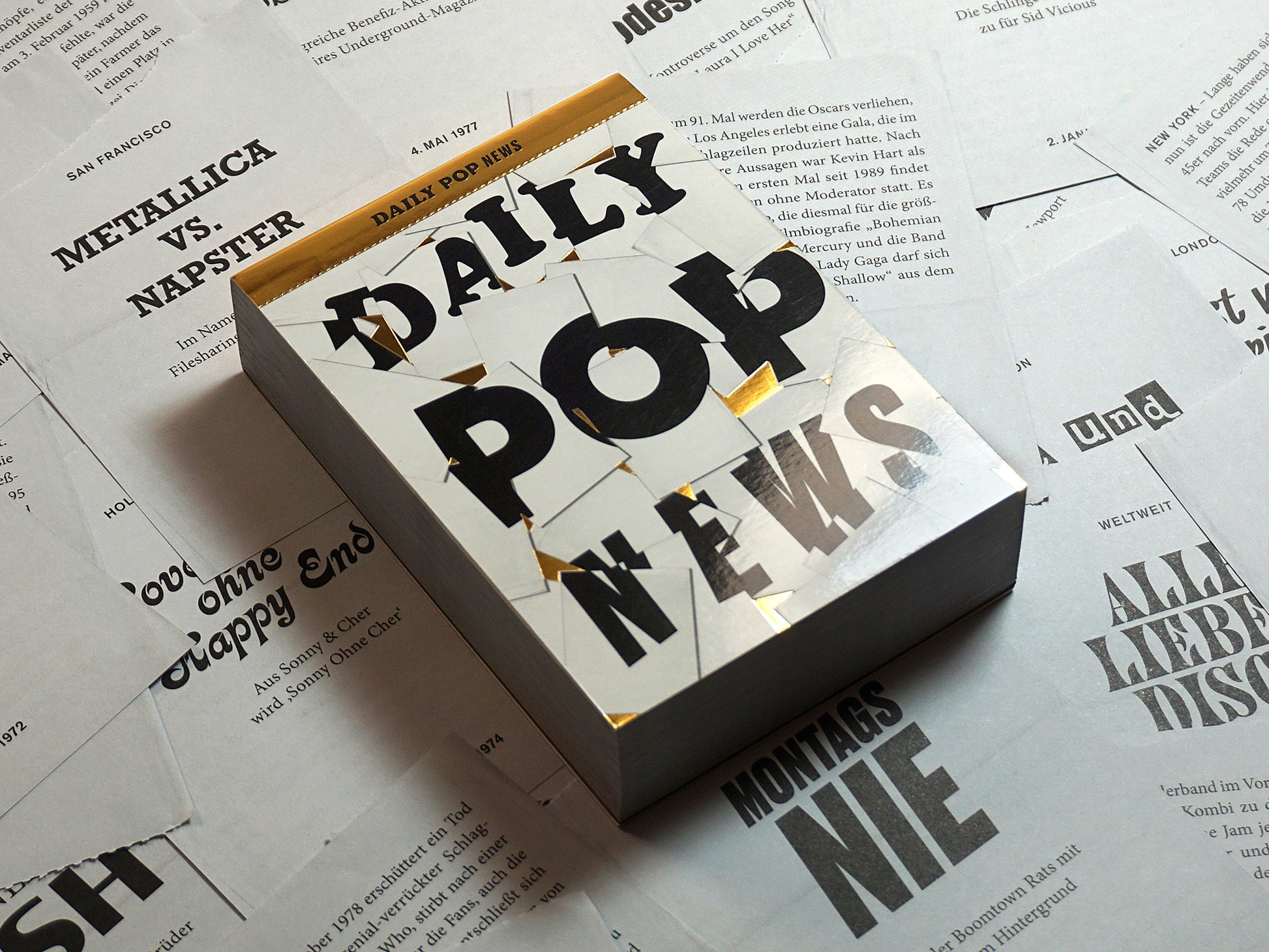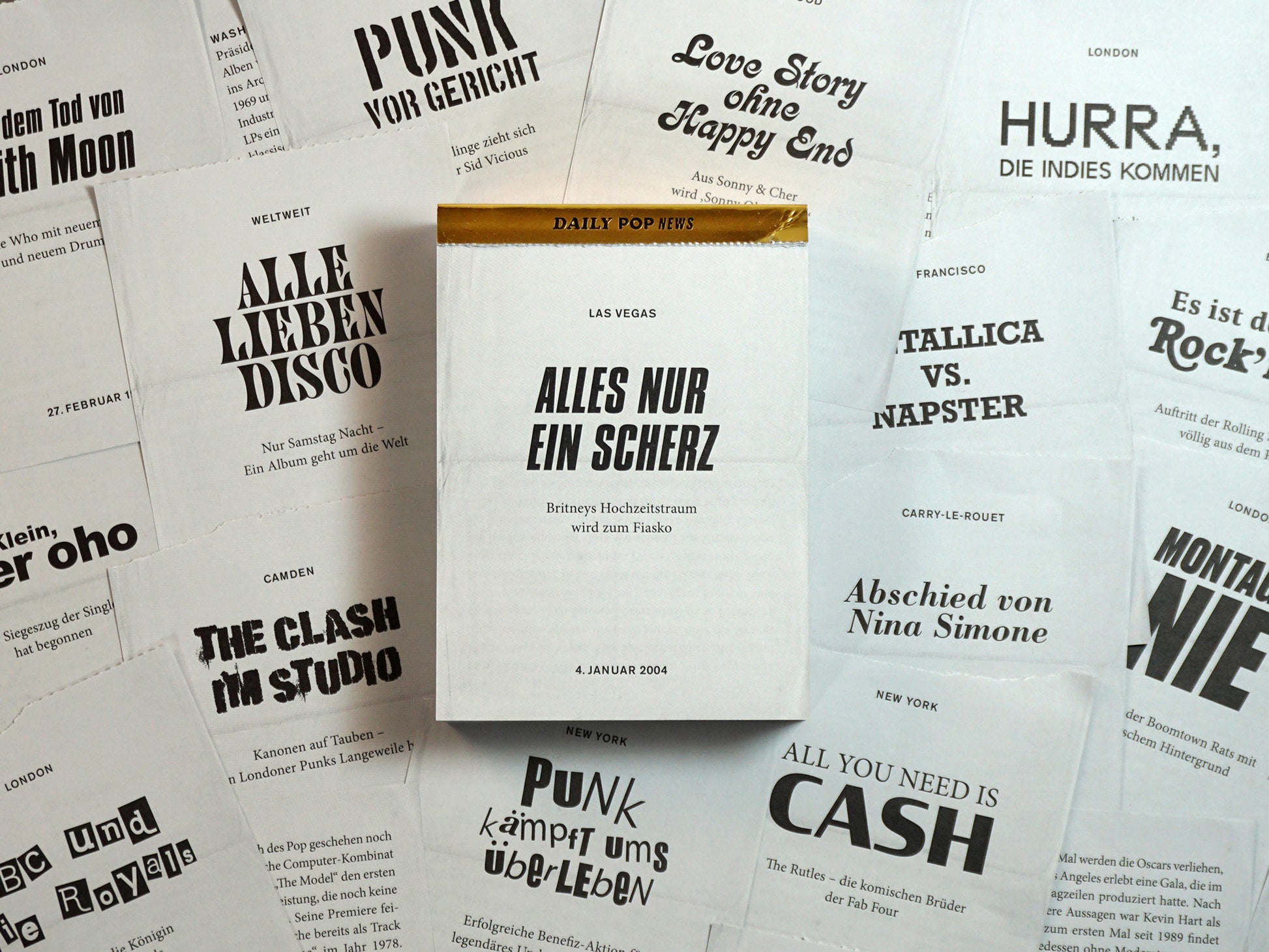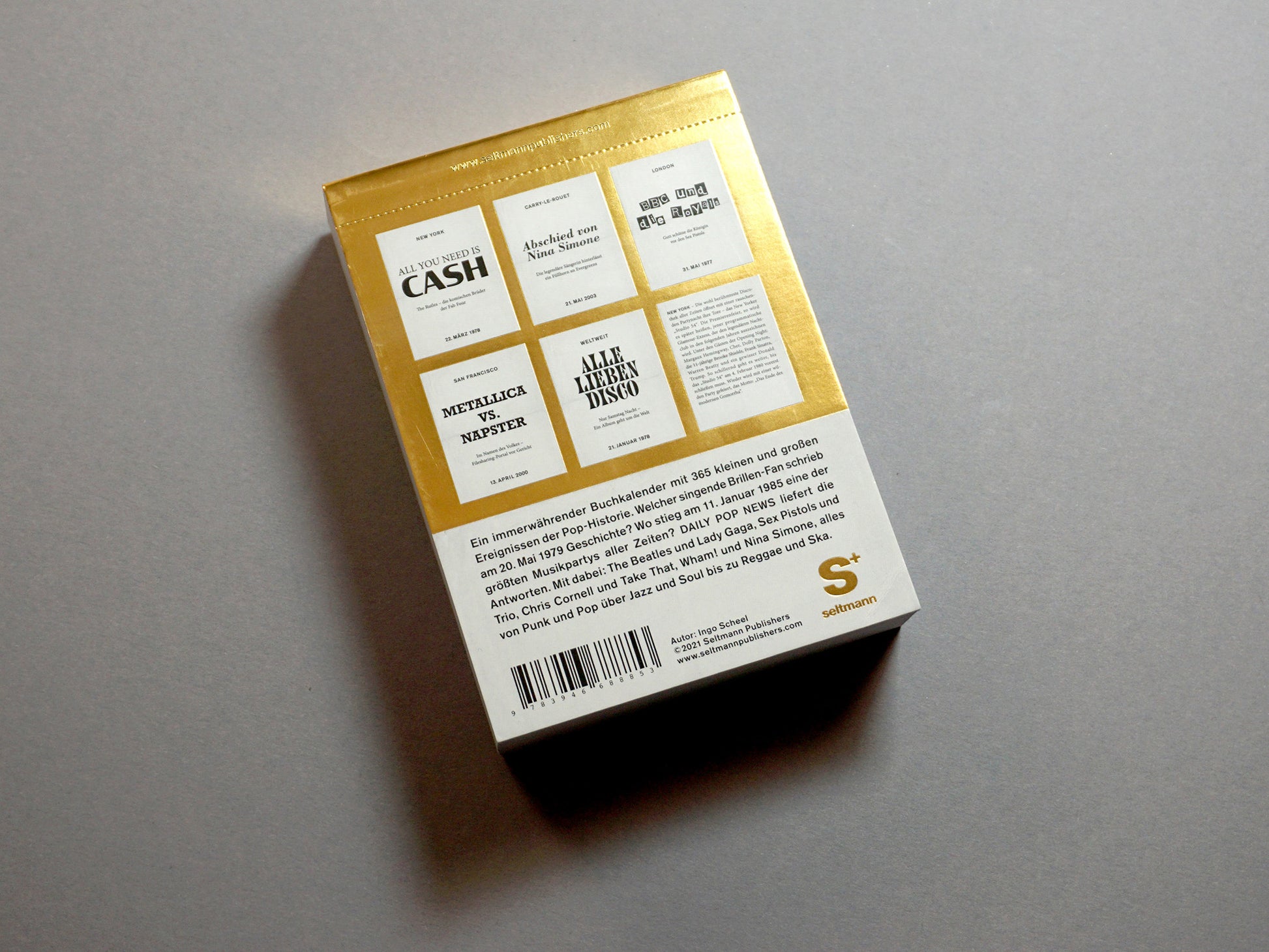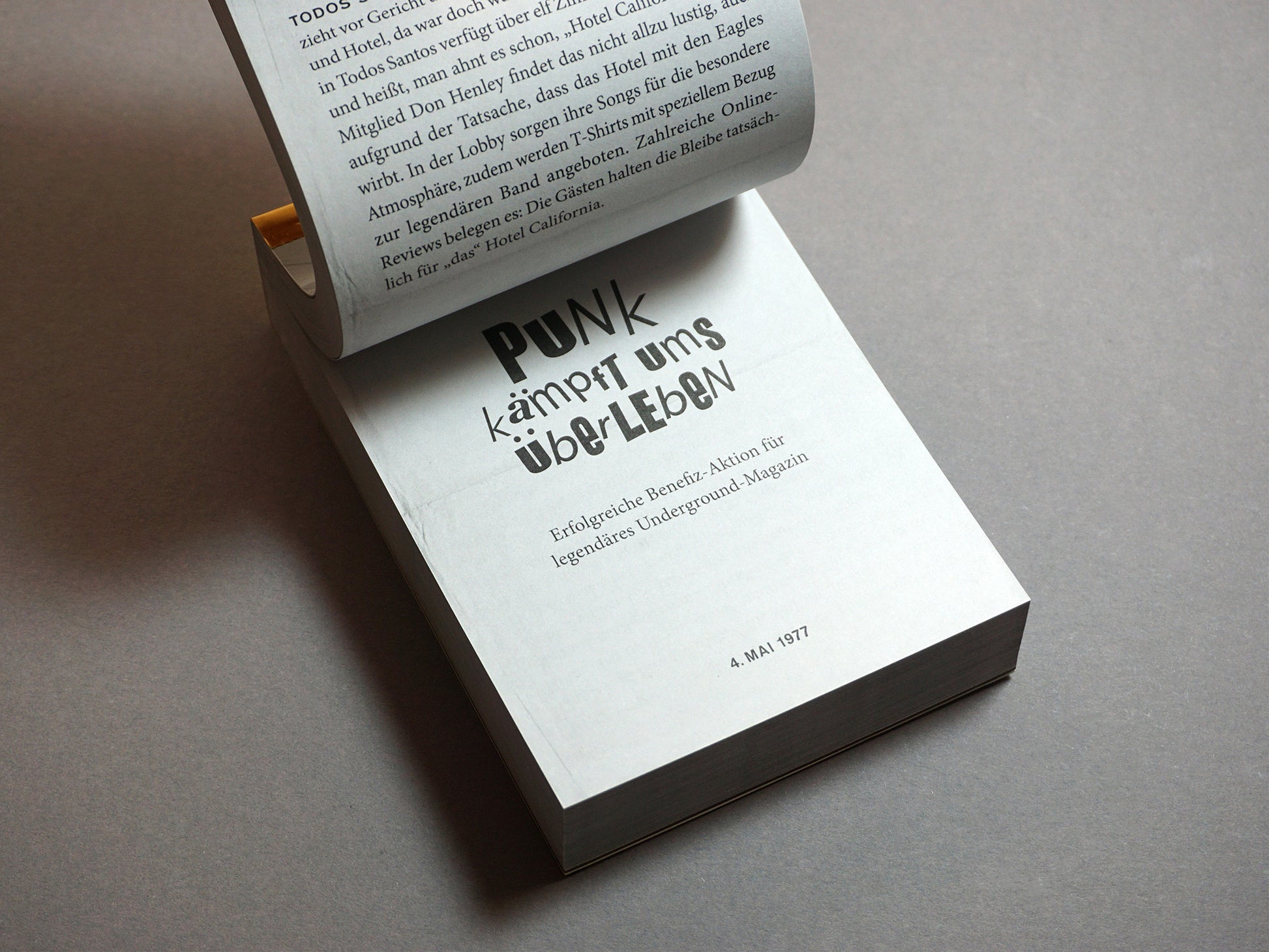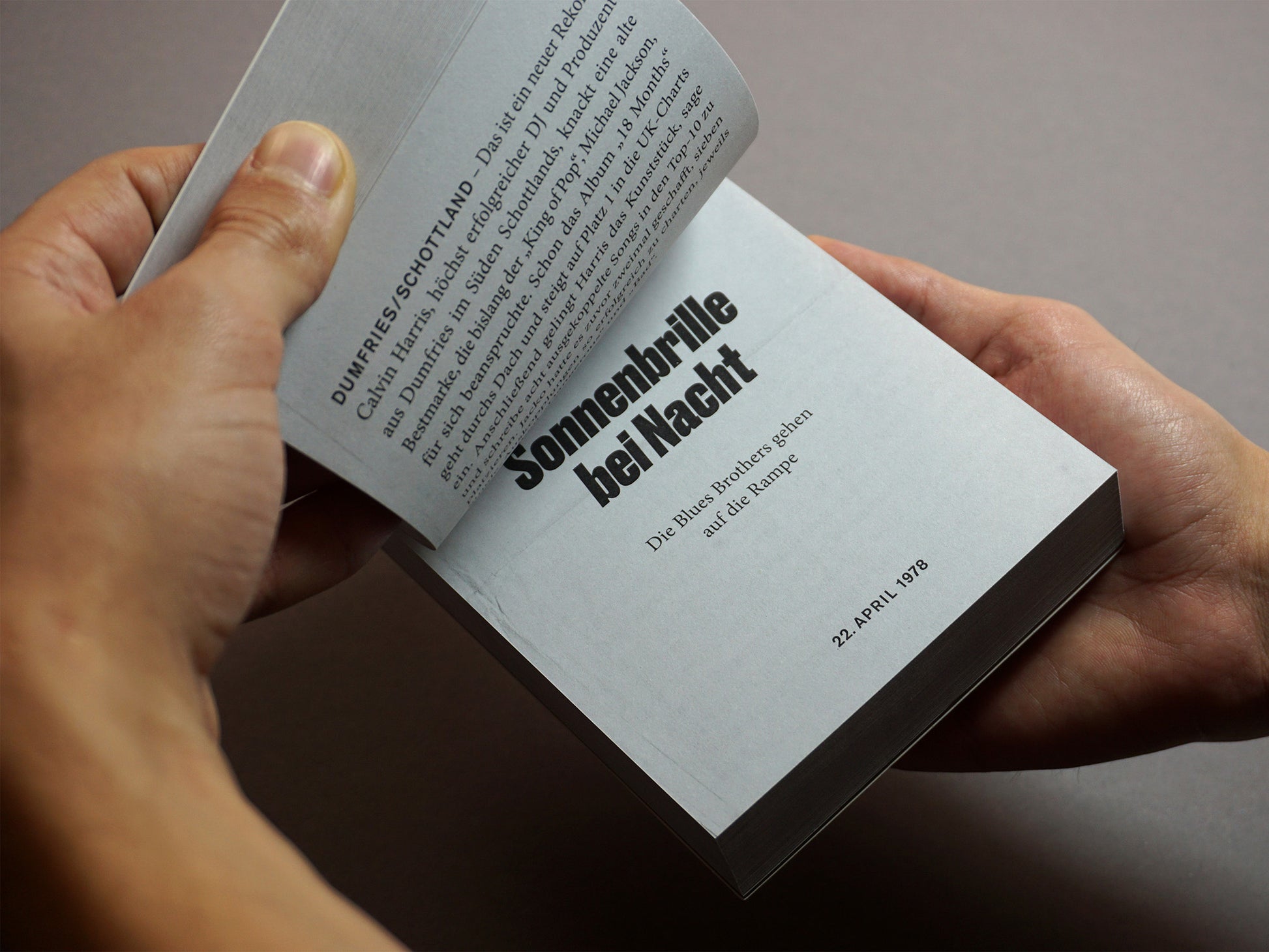 Immerwährender 365 Tage Tischkalender mit stabilem Karton-Aufsteller
Format: 11,5 cm x 16 cm
Seitenanzahl: 370 Seiten
Selling price
$27.31
Regular price
including VAT | Free shipping within Germany from €15
Auf Lager! Schon in 1–3 Werktagen bei dir.
A major event in pop history every day of the year.
Give us our daily pop today: Which singing glasses fan made history on May 20, 1979? Where did one of the biggest music parties of the year take place on January 11, 1985? Which band was briefly stopped on their way to the top on July 12, 1991 and what was the name of the world-famous computer freak who had to answer in court on April 13, 2000 because of his idiosyncratic invention?
Pop Headlines provides the answers - and not only that: for 366 days, the tear-off calendar tells of the small and large events in pop history. Every day an anecdote, an event, a formative personality or a legendary concert, including: The Beatles and Lady Gaga, Chris Cornell and Take That, Nina Simone and Wham!, everything from punk and pop to jazz and soul Reggae and Ska.
Sprache: Deutsch
Herausgeber: Ingo Scheel
Gestaltung: Cover: Sven Lindhorst-Emme, Inhalt: Joel Senjüz, Maria Bretfeld, Sandro Heindel
Verarbeitung: Immerwährender 365 Tage Tischkalender mit stabilem Karton-Aufsteller
Seiten: 370
Maße: 11,5 cm x 16 cm
ISBN: 978-3-946688-85-3
Erscheinungsdatum: 1. August 2021

We deliver free shipping within Germany from €15!

Germany: €3.50 (under €15)
Austria, Belgium, Netherlands, Luxembourg and Denmark: 5.00 €
Europe, Switzerland, USA, Canada: 7.50 €
Worldwide shipping: 15.00 €
All packages are handed over to DHL for shipping. Existing goods will be invoiced immediately and will be at your home within 2-3 working days.

Please note that these delivery times are average information provided by our delivery partners and we therefore cannot guarantee them. Backorders will be invoiced and shipped as soon as they are in stock. You will receive notifications about the delivery status of your order by email once it has been dispatched.

Orders shipped to the EU and abroad usually arrive within 7-14 days.
Daily Pop News
Selling price
$27.31
Regular price