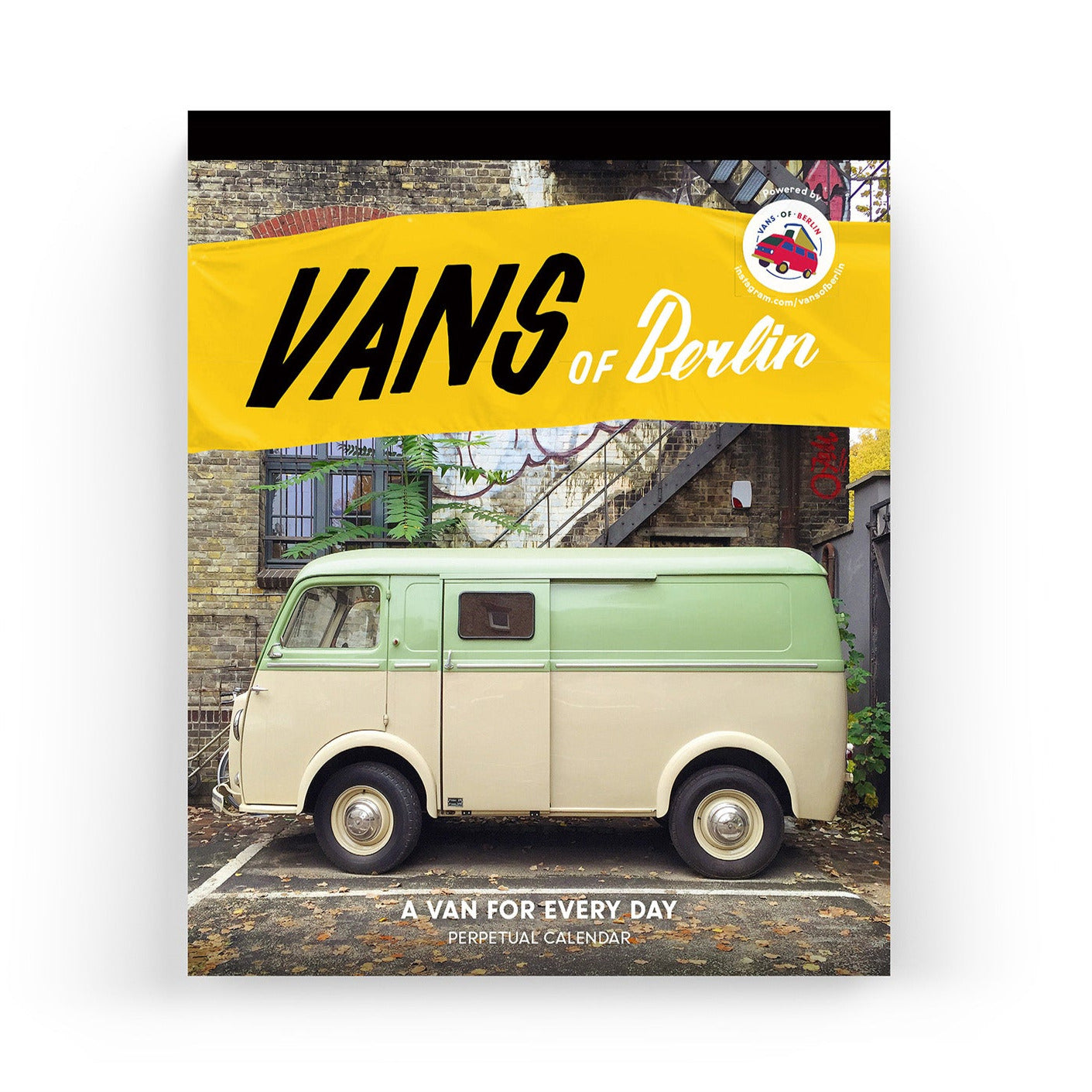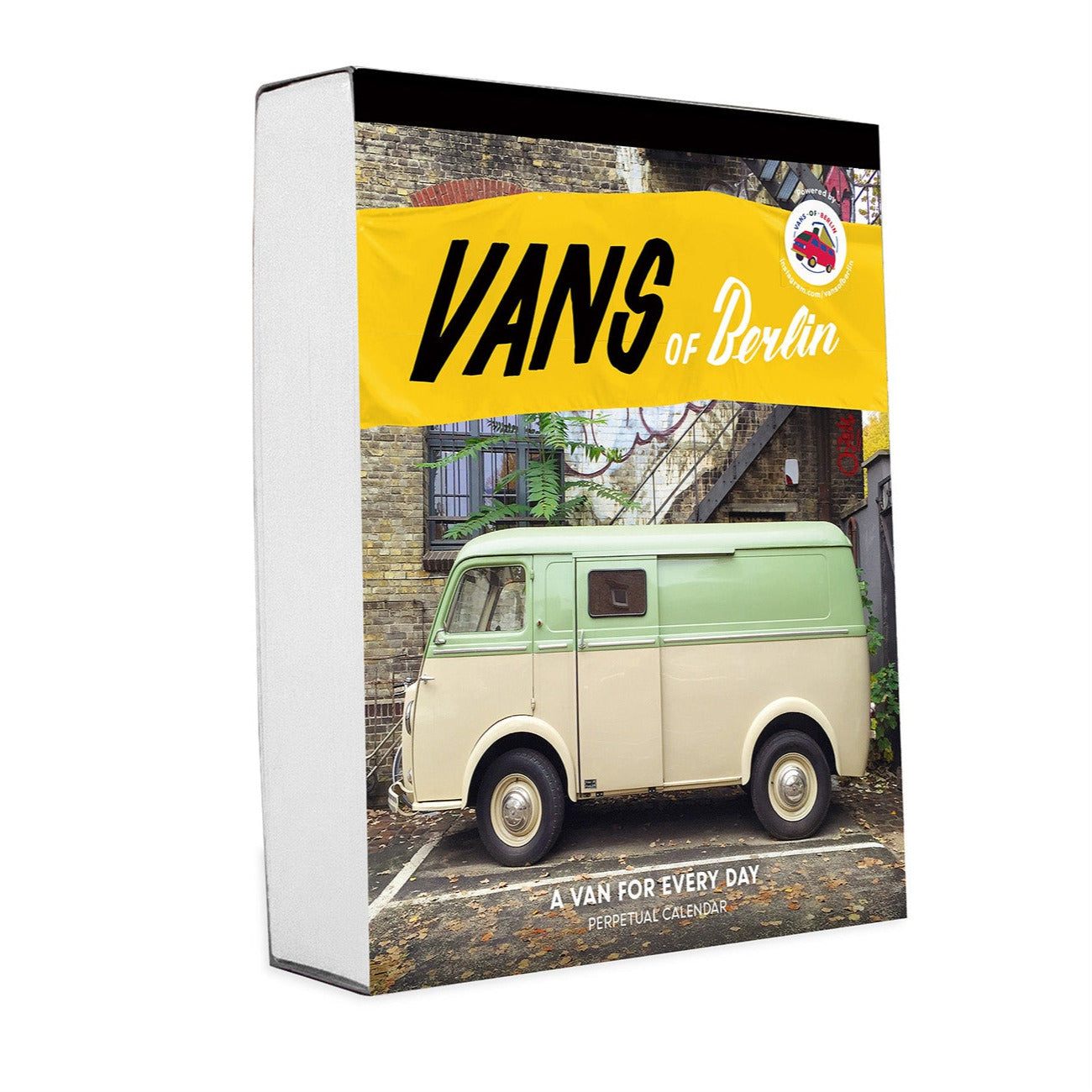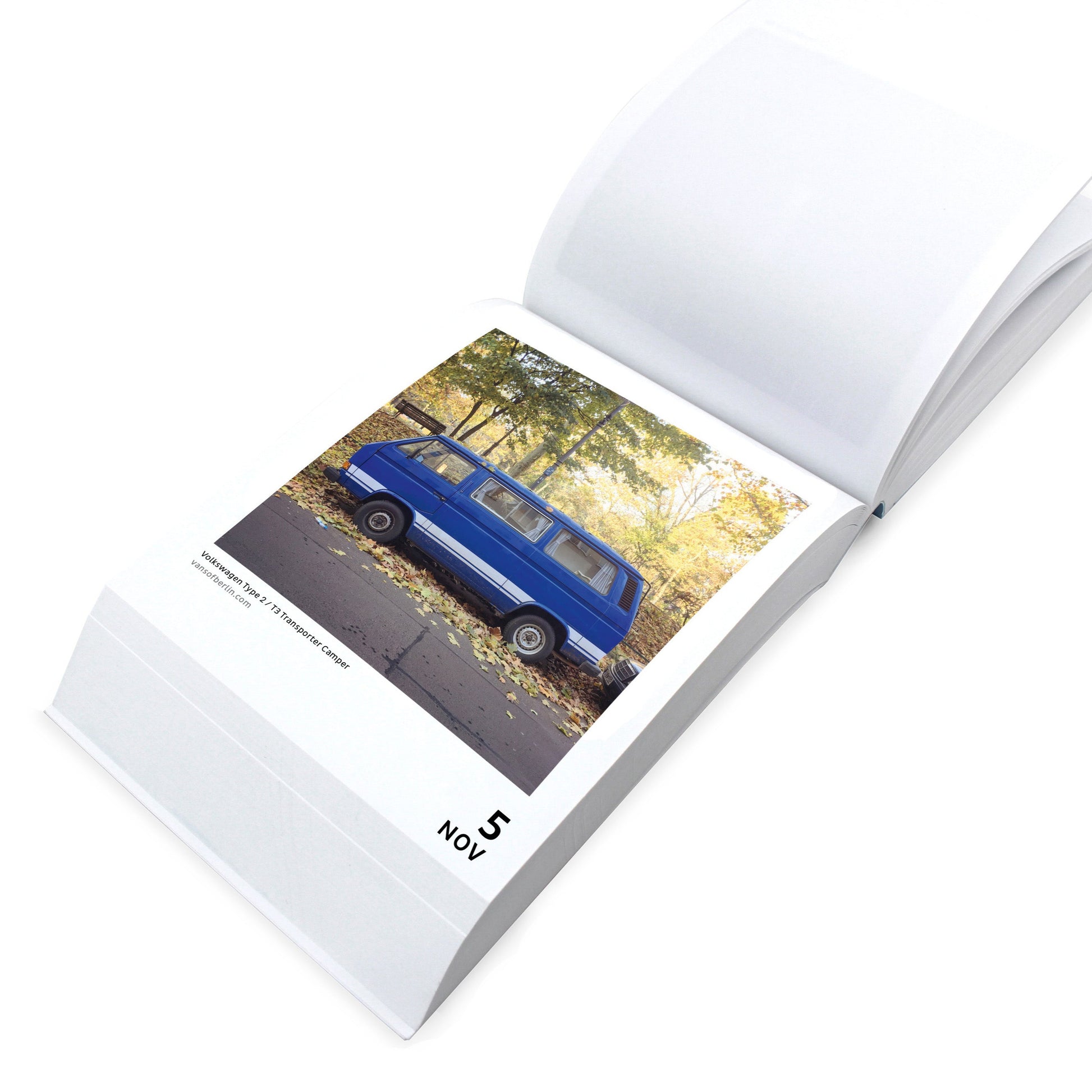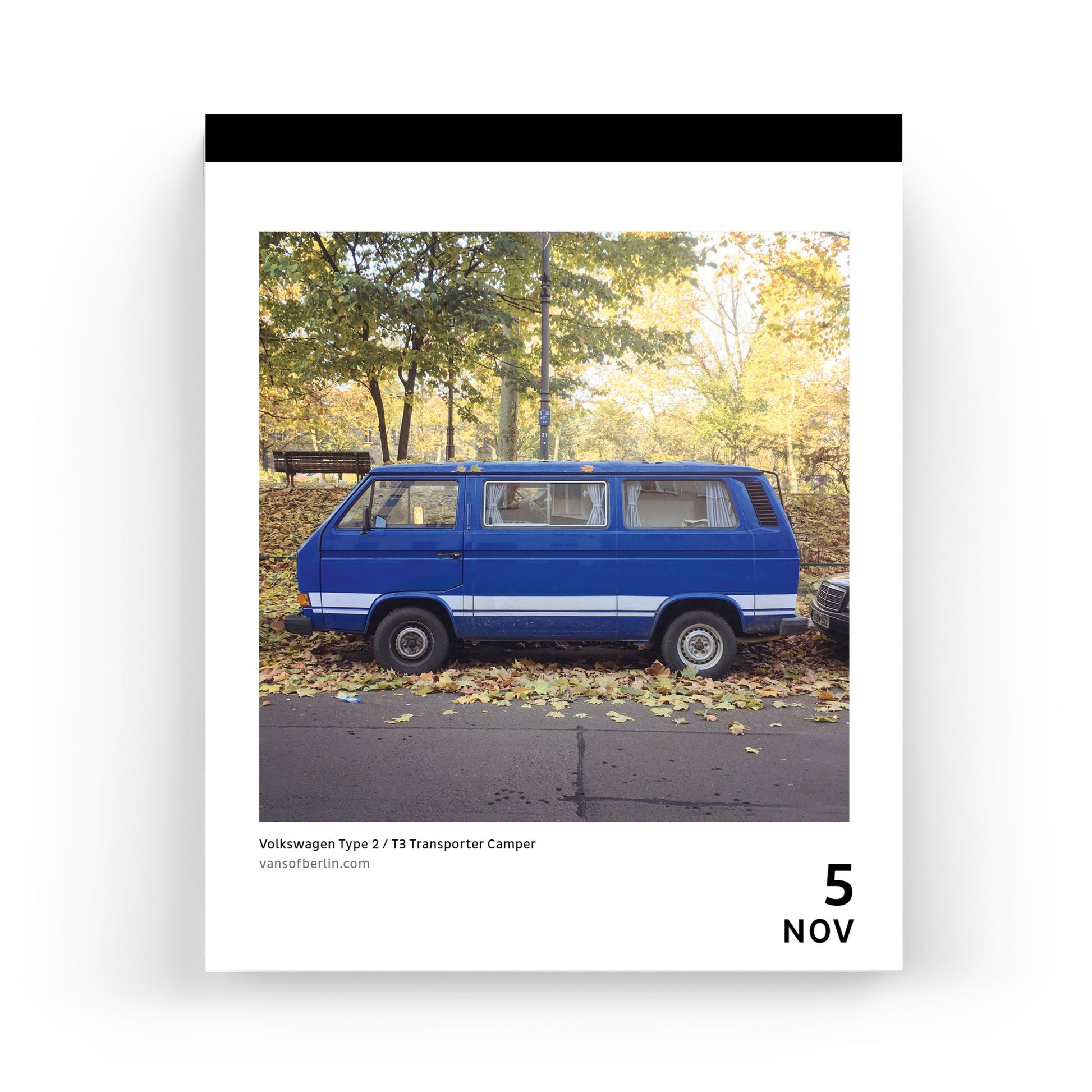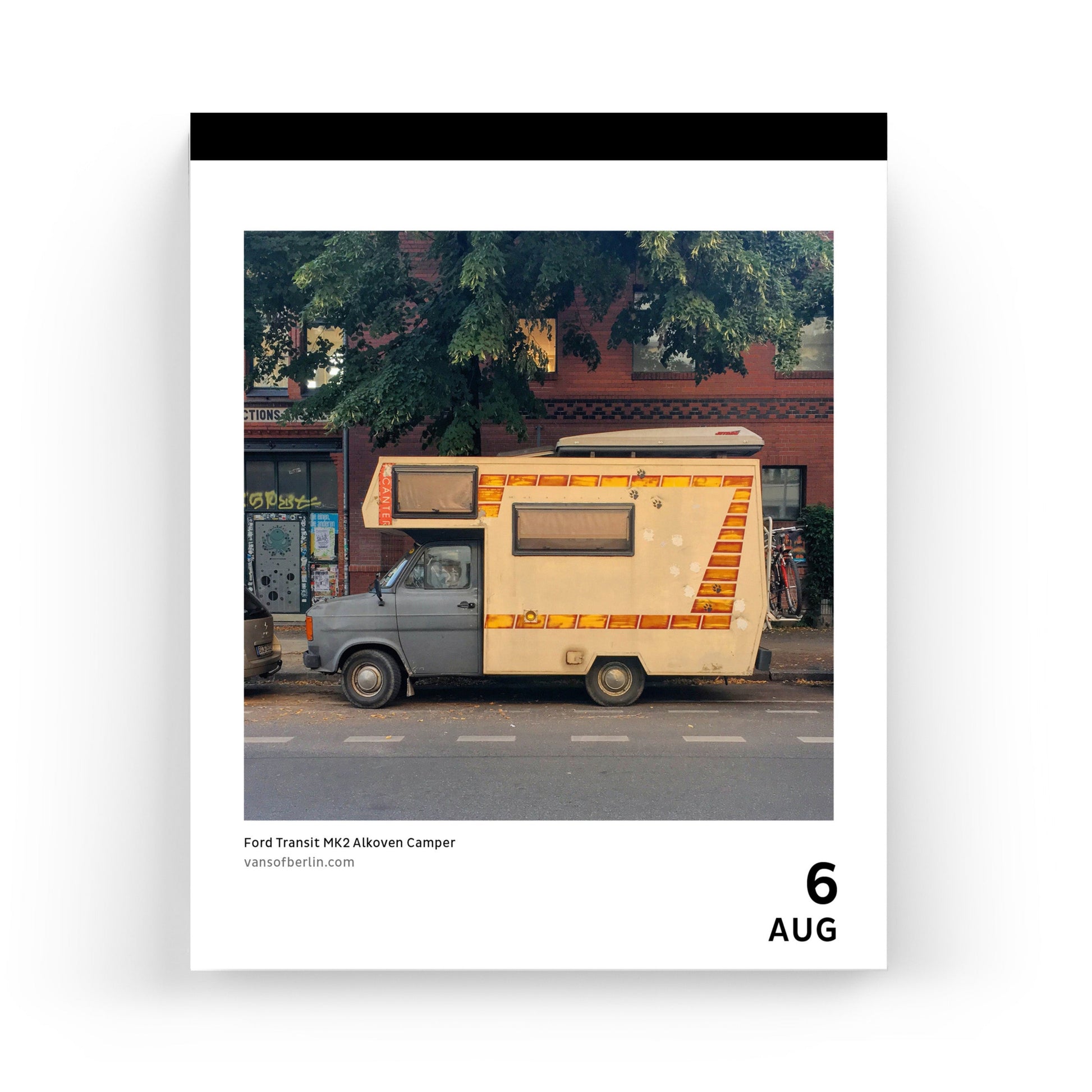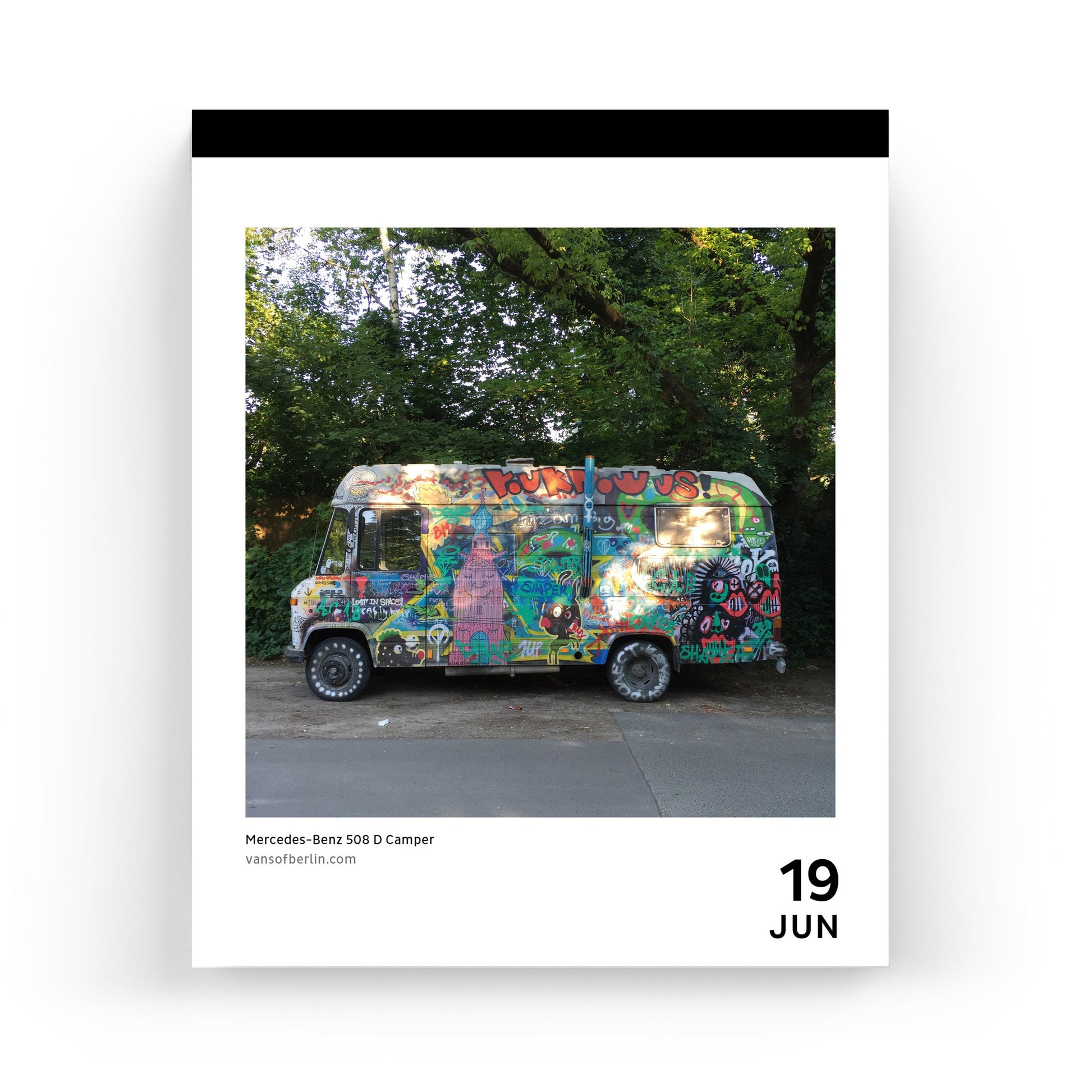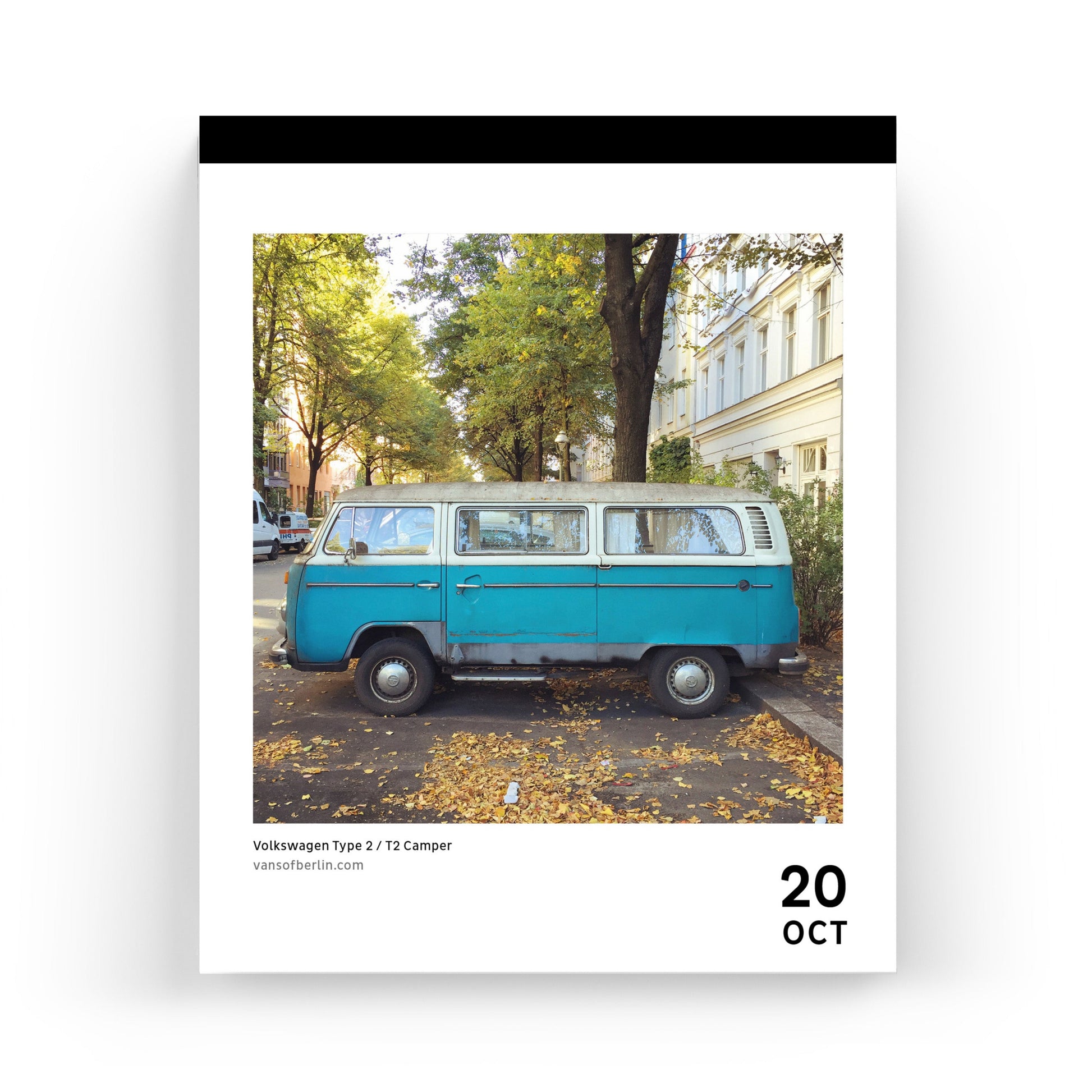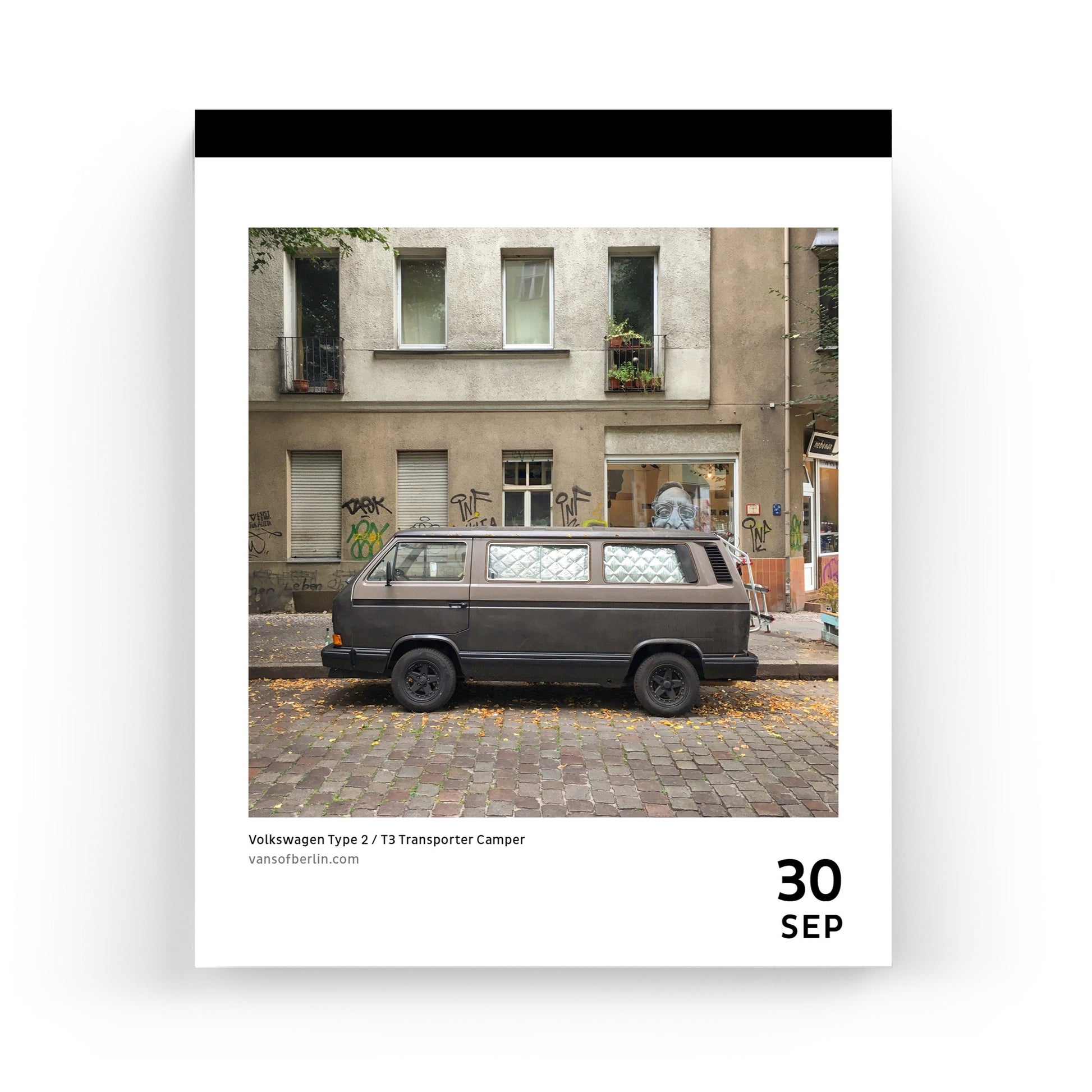 Immerwährender 365 Tage Tischkalender mit stabilem Karton-Aufsteller
Format: 13 cm x 16 cm
Seitenanzahl: 370 Seiten
Selling price
$27.79
Regular price
including VAT | Free shipping within Germany from €15
Auf Lager! Schon in 1–3 Werktagen bei dir.
A Van for Every Day


Every day Linnart Unger photographs parked buses, trucks and camper vans in all variations against an urban backdrop for his well-known Instagram blog "Vans of Berlin".
The focus is primarily on classics from the 70s and 80s. The mobile homes are silent witnesses to lived adventures and are as individual as their owners themselves. And they are perfect projection surfaces for stressed-out city dwellers and, of course, inspirational potential for every self-builder.
365 of his most beautiful "finds" are now collected for the first time in a high-quality, large-format table and wall tear-off calendar.
Sprache: Deutsch / Englisch
Herausgeber: Linnart Unger, Oliver Seltmann
Fotografie: Linnart Unger
Verarbeitung: Immerwährender 365 Tage Tischkalender mit stabilem Karton-Aufsteller
Seiten: 370
Maße: 13 cm x 16 cm
ISBN: 978-3-946688-41-9
Erscheinungsdatum: 1. September 2018

We deliver free shipping within Germany from €15!

Germany: €3.50 (under €15)
Austria, Belgium, Netherlands, Luxembourg and Denmark: 5.00 €
Europe, Switzerland, USA, Canada: 7.50 €
Worldwide shipping: 15.00 €
All packages are handed over to DHL for shipping. Existing goods will be invoiced immediately and will be at your home within 2-3 working days.

Please note that these delivery times are average information provided by our delivery partners and we therefore cannot guarantee them. Backorders will be invoiced and shipped as soon as they are in stock. You will receive notifications about the delivery status of your order by email once it has been dispatched.

Orders shipped to the EU and abroad usually arrive within 7-14 days.
Vans of Berlin
Selling price
$27.79
Regular price