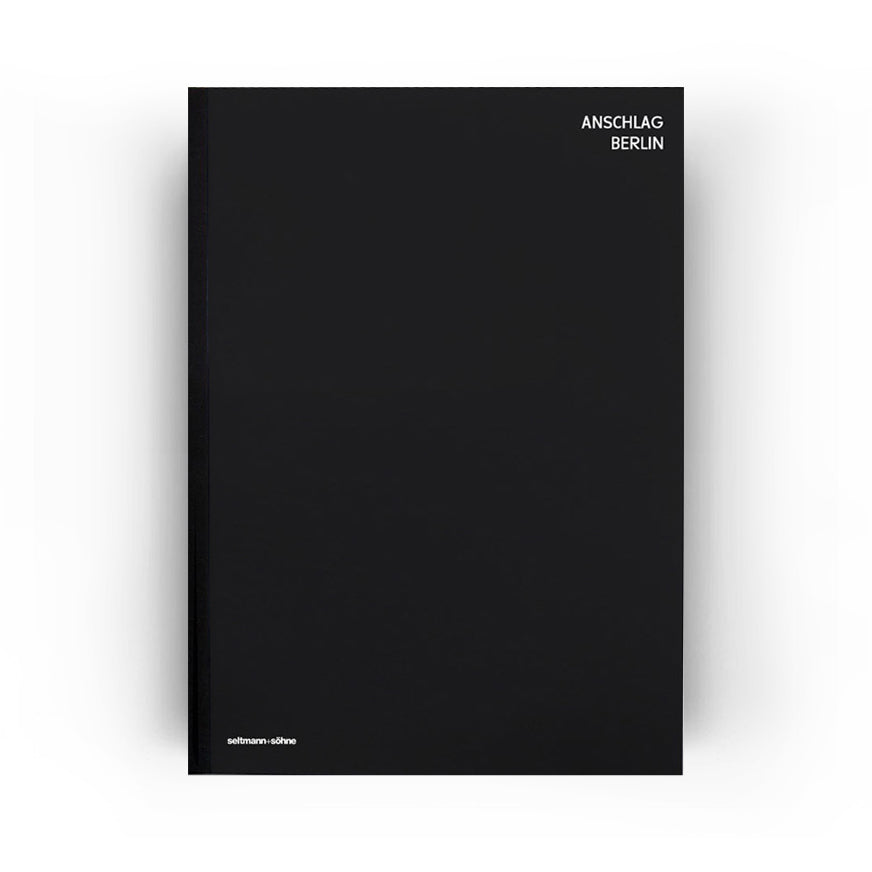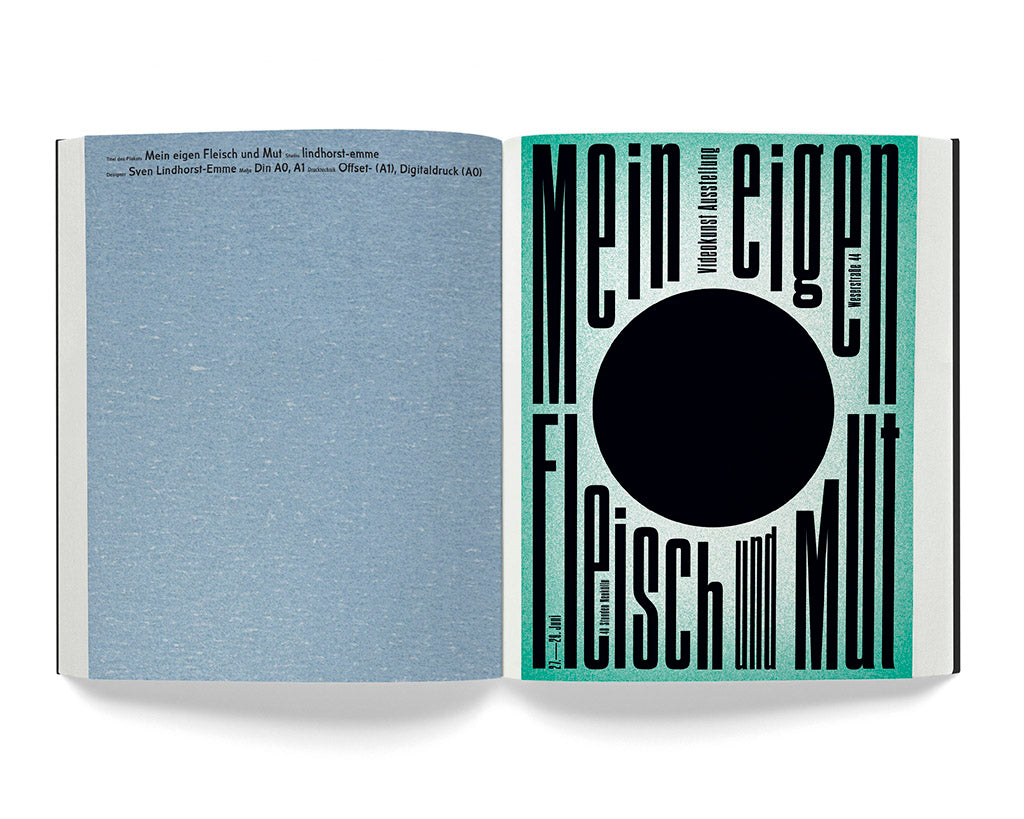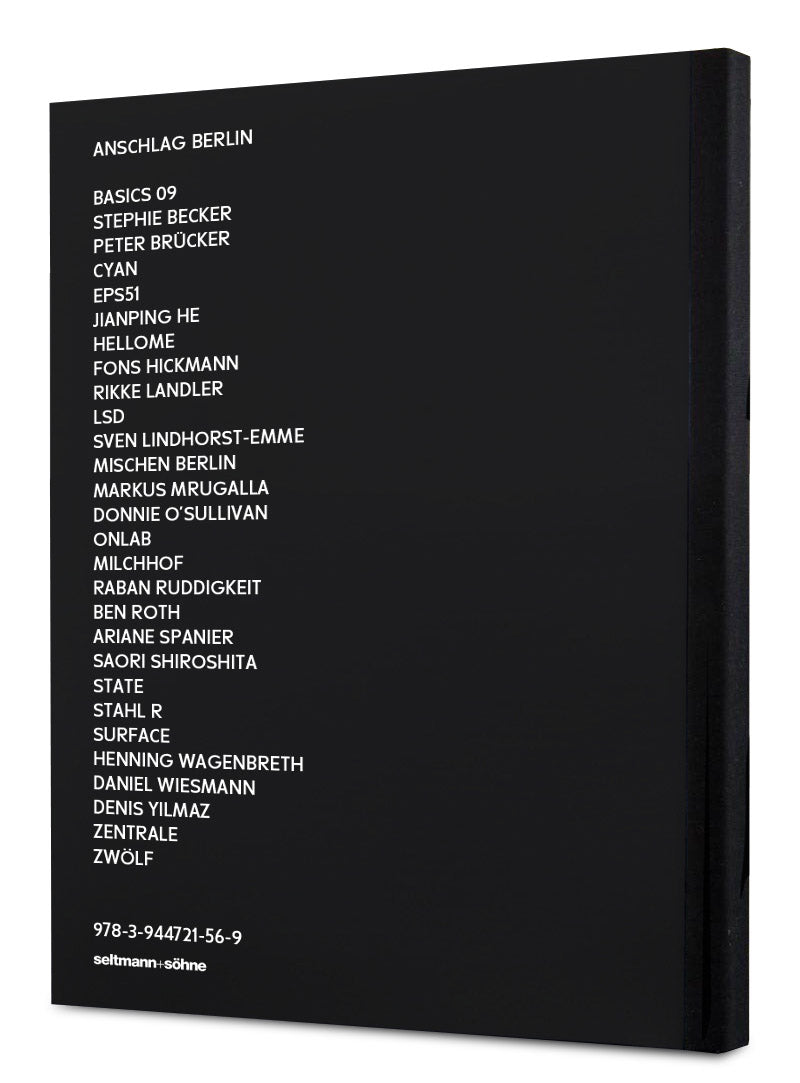 Hardcover, Klebebindung
Format: 20 cm x 27 cm
Seitenanzahl: 140 Seiten
selling price
30,00 €
Regular price
VAT included.
The catalog brings together an overview of ambitious, contemporary posters by designers working in Berlin. Following the current zeitgeist in design and in particular the design scene in Berlin, 59 posters by newcomers and renowned design studios such as Cyan, LSD, HeSign, EPS51, Ruddigkeit, Ariane Spanier, Fons Hickmann m23, Surface and many others can be seen. With this catalog and the exhibition, the curators Fons Hickmann and Sven Lindhorst-Emme, both well-known poster designers themselves, want to present the wide range of artistic works that are created in Berlin to the outside world. The selection falls on works that cross an imaginary boundary between design and art. »New things come into the world in Berlin. The poster as a zeitgeist medium demonstrates this in an exemplary manner.«
Berlin has long been a creative driving force, influential, trend-setting and always awake. All of this can be found in everyday life, which is characterized by creative influences, and this in turn influences the design. One can speak of a "Berlin School" for posters that has been shaping the aesthetics of visual culture for around 100 years – far beyond Berlin. Referring to the poster, the curators venture the thesis "From art to New Objectivity to new art – the poster has established itself as an art medium in its own right."
The catalog will be published parallel to the exhibition »ANSCHLAG – BERLIN« from 26.9. until 4.10. as part of the Weltformatfestival in the Rössligasse in Lucerne, Switzerland. Other stations such as the poster festival in Chaumont, France, and Hangzhou, China, have already expressed lively interest in the exhibition.
Sprache: Deutsch
Herausgeber: Fons Hickmann, Sven Lindhorst-Emme, Weltformat
Verarbeitung: Hardcover, Klebebindung
Seiten: 140
Maße: 20 cm x 27 cm
ISBN: 978-3-944721-56-9
Erscheinungsdatum: 9. Oktober 2015

Germany: €3.50
We deliver within Germany free of charge from €19!

Austria, Belgium, the Netherlands, Luxembourg and Denmark: €5.00
Europe, Switzerland, USA, Canada: €7.50
Worldwide shipping: €15.00
All packages are handed over to DHL for shipping. Existing goods will be invoiced immediately and delivered within 2 - 4 working days. Please note that these delivery times are average information from our delivery partners and we cannot guarantee them. Backorders will be billed and shipped as soon as they are in stock. You will receive email notifications of the delivery status of your order once it has shipped.

EU and international orders usually arrive within 7-14 days.
Anschlag – Berlin
selling price
30,00 €
Regular price