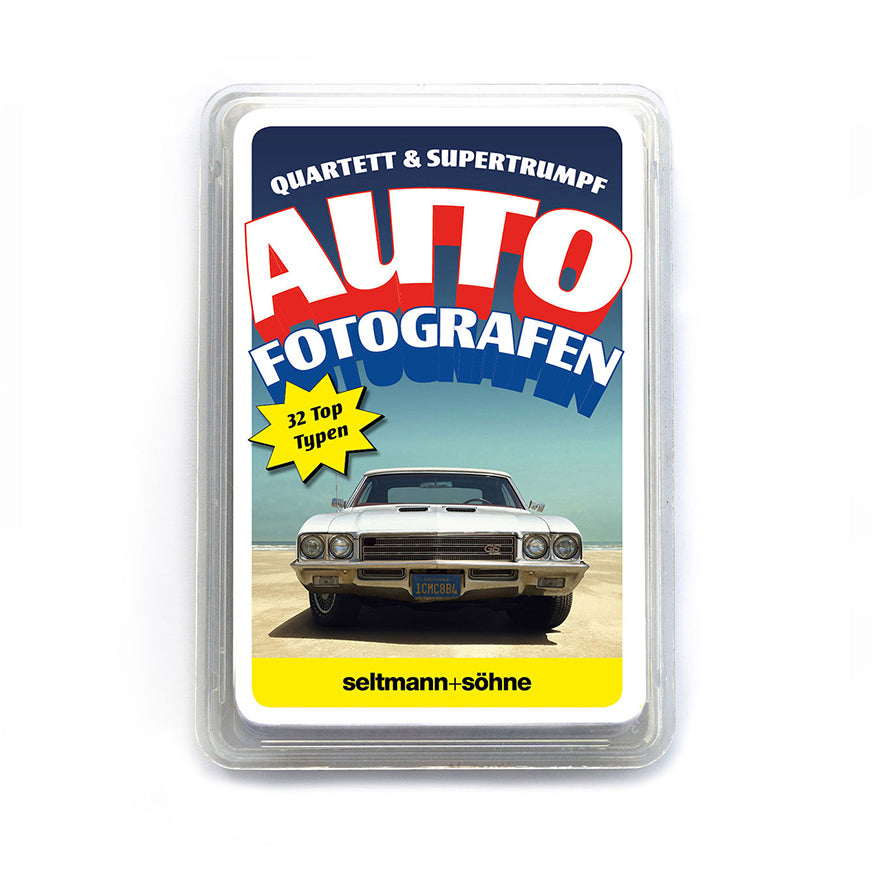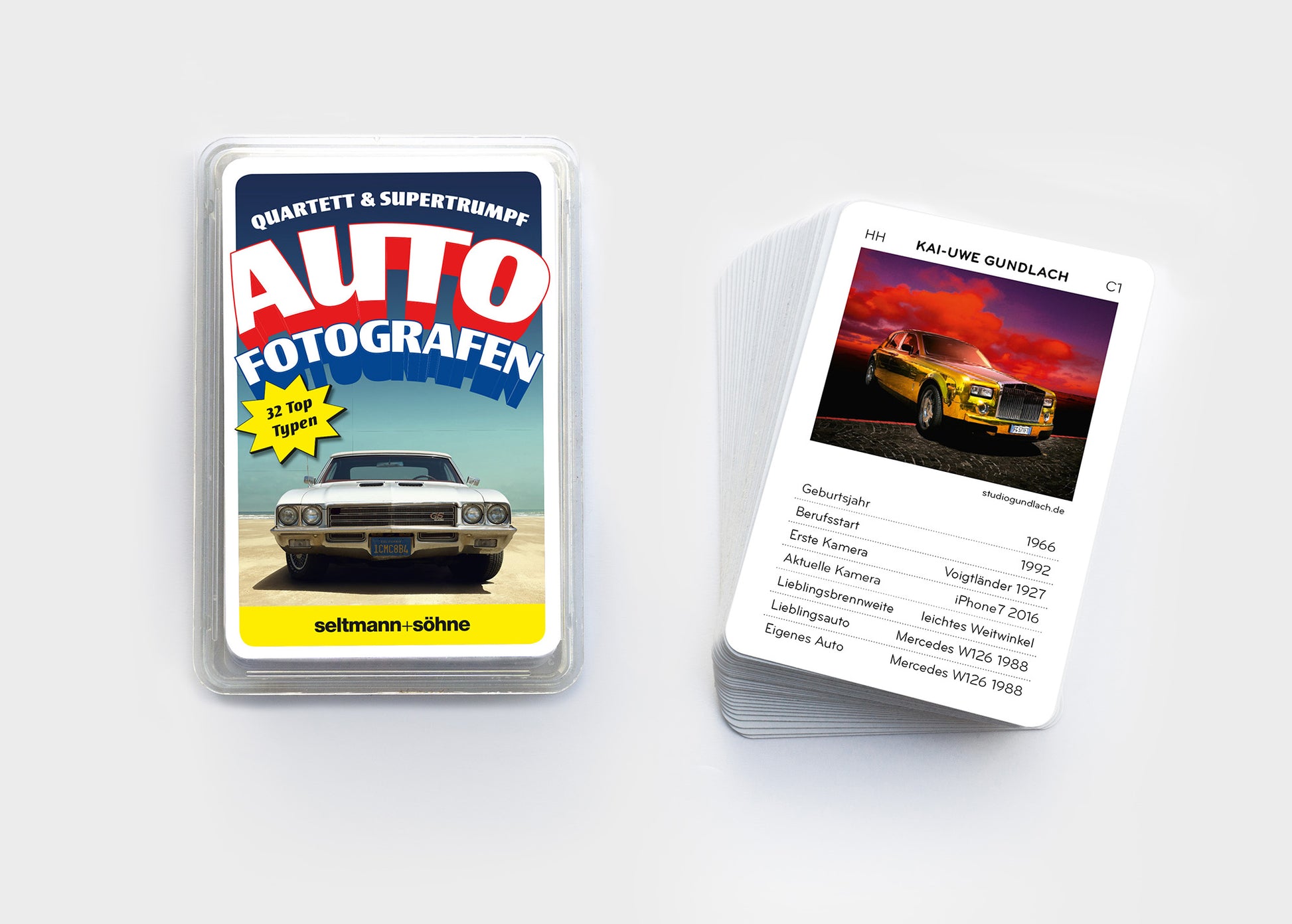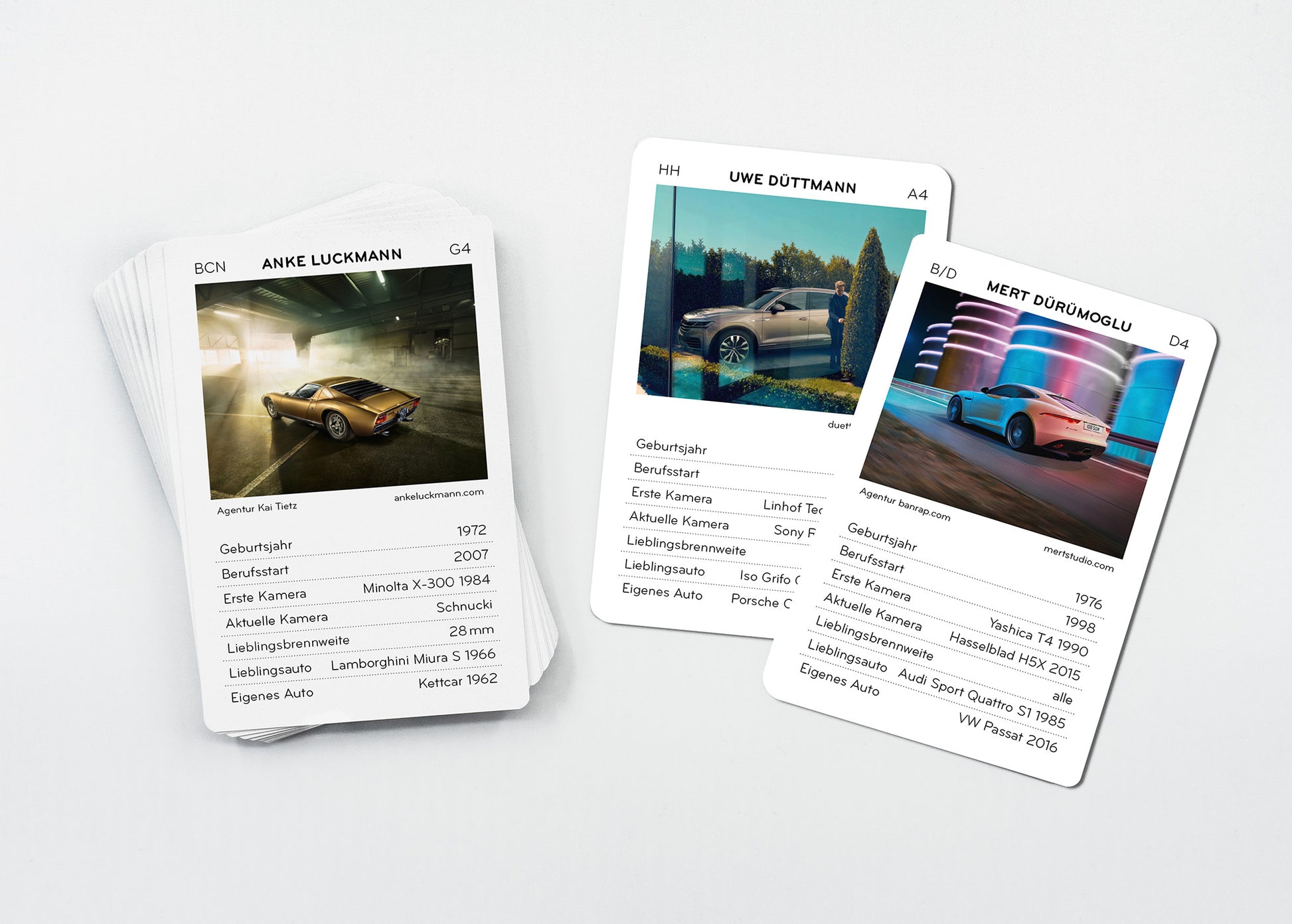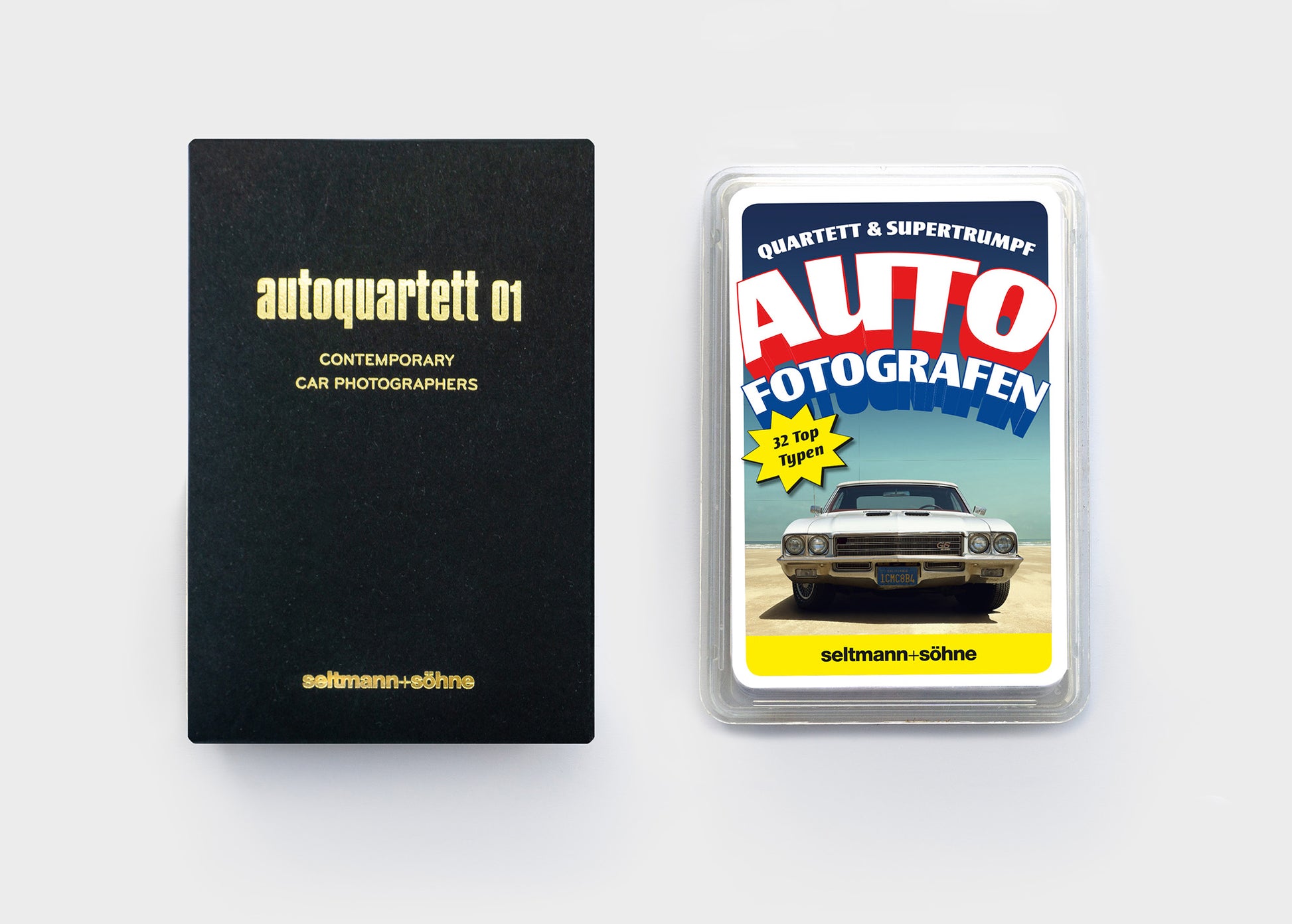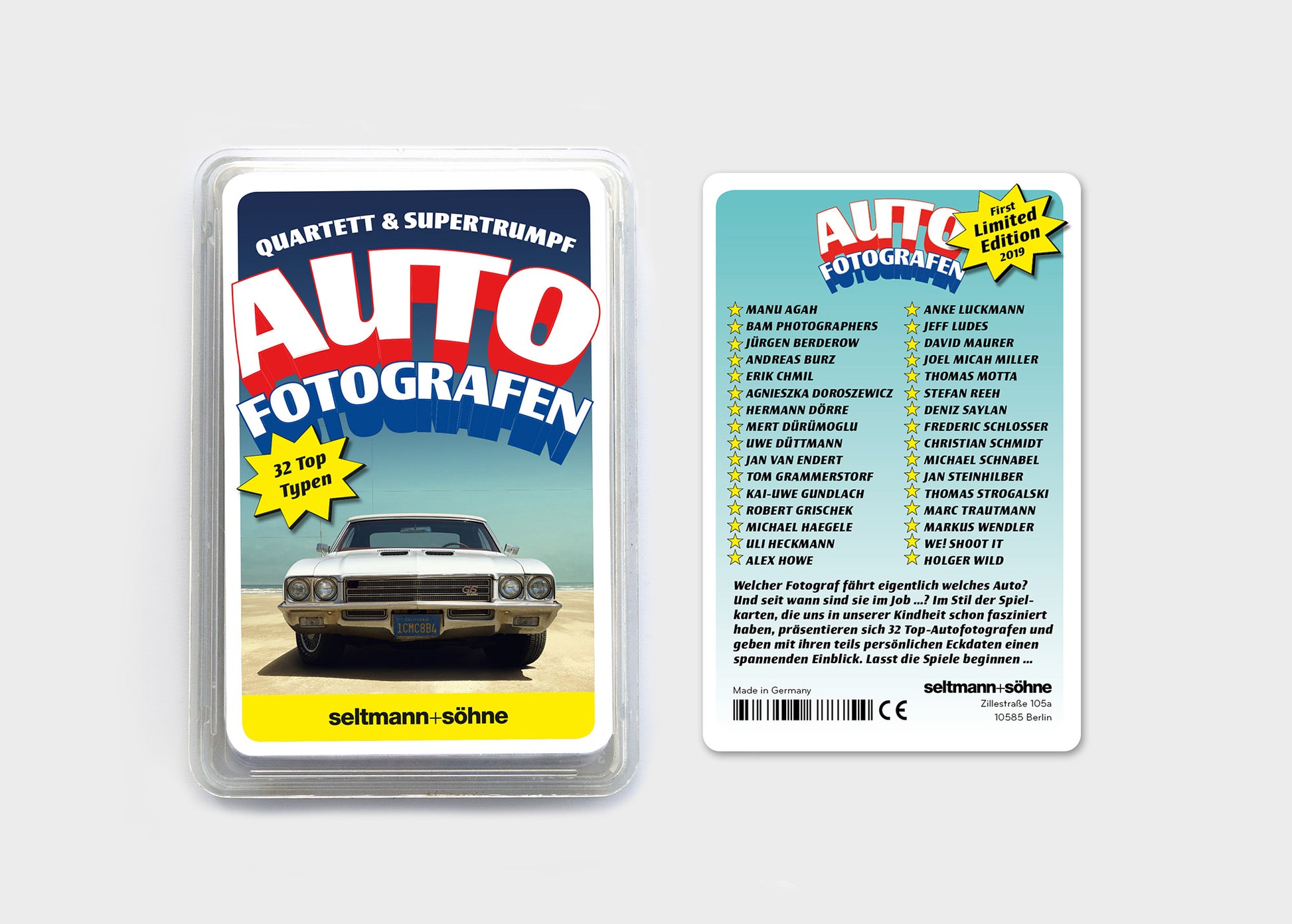 Quartett
Format: 6,5 cm x 10 cm
Seitenanzahl: 32 Seiten
selling price
14,80 €
Regular price
VAT included.
Auf Lager! Schon in 1–3 Werktagen bei dir.
Car Photographer Quartet & Super Trump
First Limited Edition 2019
Which photographer actually drives which car? And how long have you been in the job...? In the style of the playing cards that fascinated us as a child, 32 top car photographers present themselves and provide an exciting insight with their key data, some of which are personal. Let the games begin...
Photographers:
Manu Agah, BAM Photographers, Jürgen Berderow, Andreas Burz, Erik Chmil, Agnieszka Doroszewicz, Hermann Dörre, Mert Dürümoglu, Uwe Düttmann, Jan van Endert, Tom Grammerstrof, Kai- Uwe Gundlach, Robert Grischek, Michael Haegele, Uli Heckmann, Alex Howe, Anke Luckmann, Jeff Ludes, David Maurer, Joel Micah Miller, Thomas Motta, Stefan Reeh, Deniz Saylan, Frederic Schlosser, Christian Schmidt, Michael Schnabel, Jan Steinhilber, Thomas Strogalski, Marc Trautmann, Markus Wendler, WE! Shoot it, Holger Wild
Sprache: Deutsch
Herausgeber: Oliver Seltmann
Verarbeitung: Quartett
Seiten: 32
Maße: 6,5 cm x 10 cm
ISBN: 978-3-946688-75-4
Erscheinungsdatum: 1. September 2019

Germany: €3.50
We deliver within Germany free of charge from €19!

Austria, Belgium, the Netherlands, Luxembourg and Denmark: €5.00
Europe, Switzerland, USA, Canada: €7.50
Worldwide shipping: €15.00
All packages are handed over to DHL for shipping. Existing goods will be invoiced immediately and delivered within 2 - 4 working days. Please note that these delivery times are average information from our delivery partners and we cannot guarantee them. Backorders will be billed and shipped as soon as they are in stock. You will receive email notifications of the delivery status of your order once it has shipped.

EU and international orders usually arrive within 7-14 days.
Autoquartett 01
selling price
14,80 €
Regular price