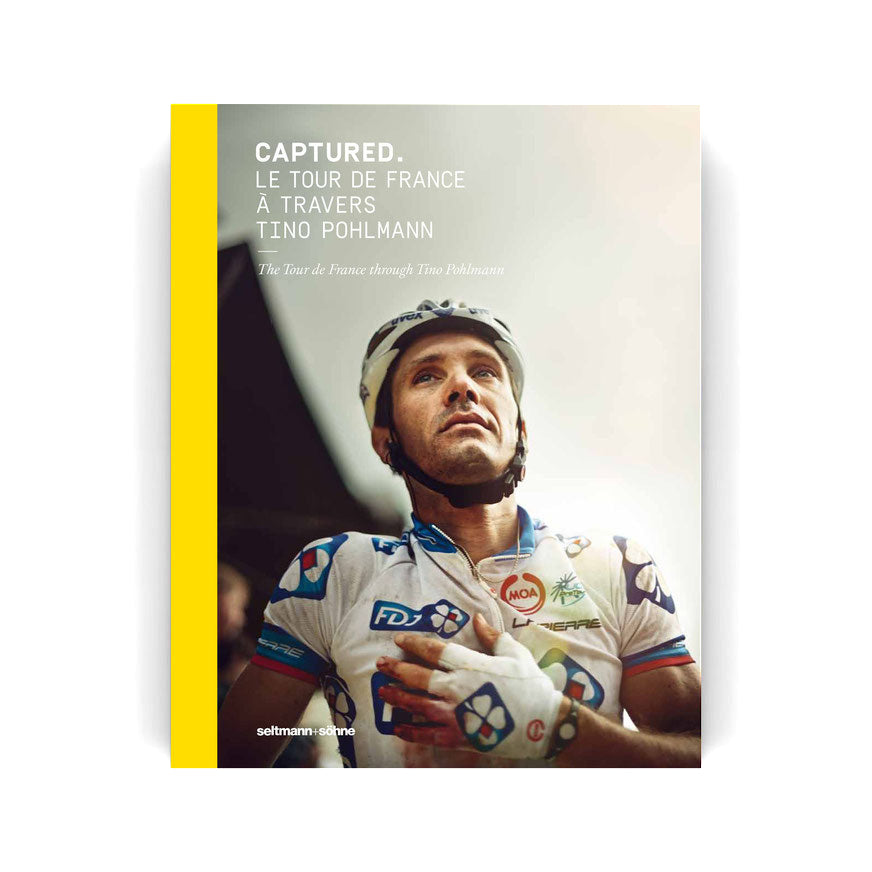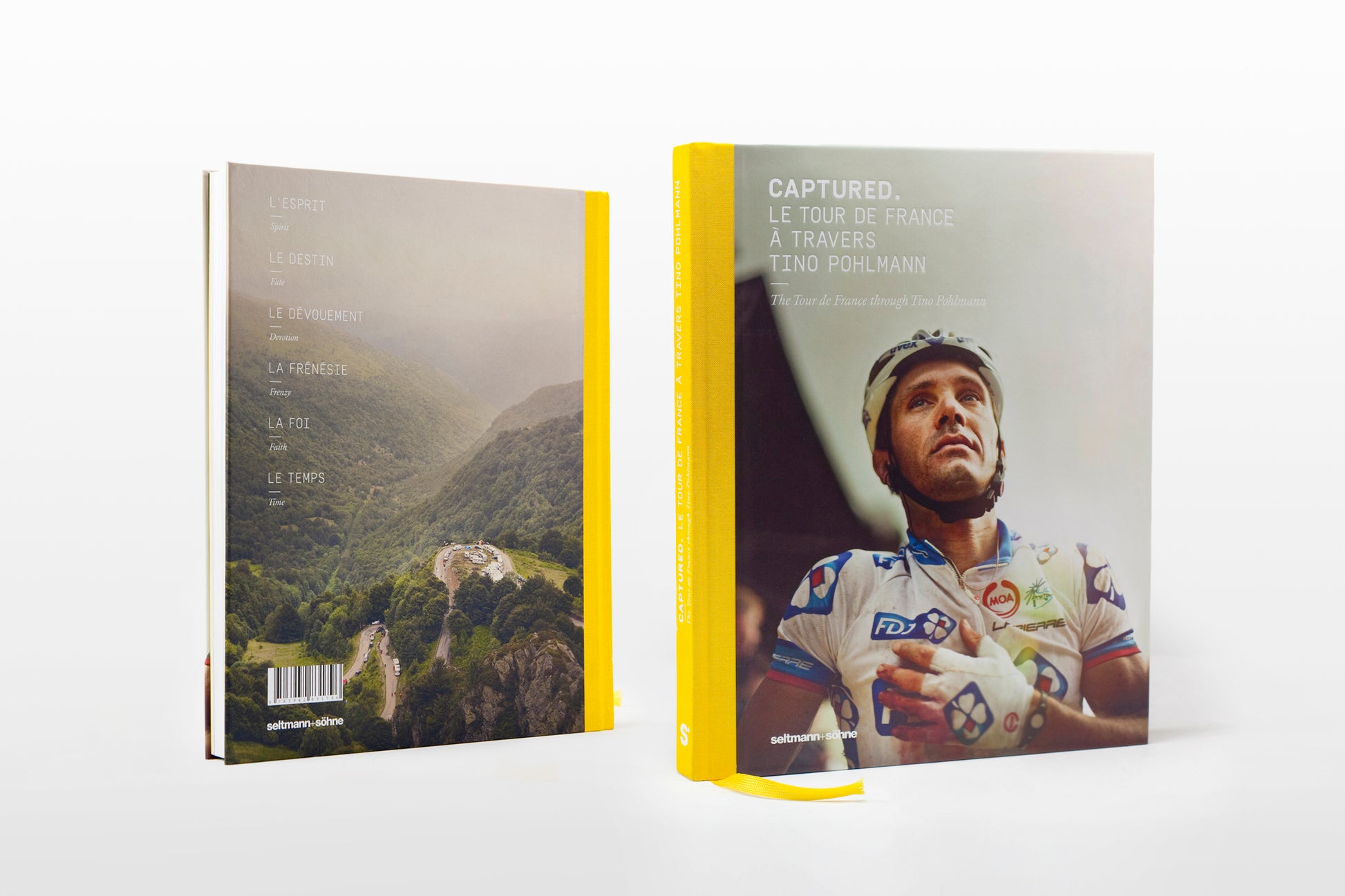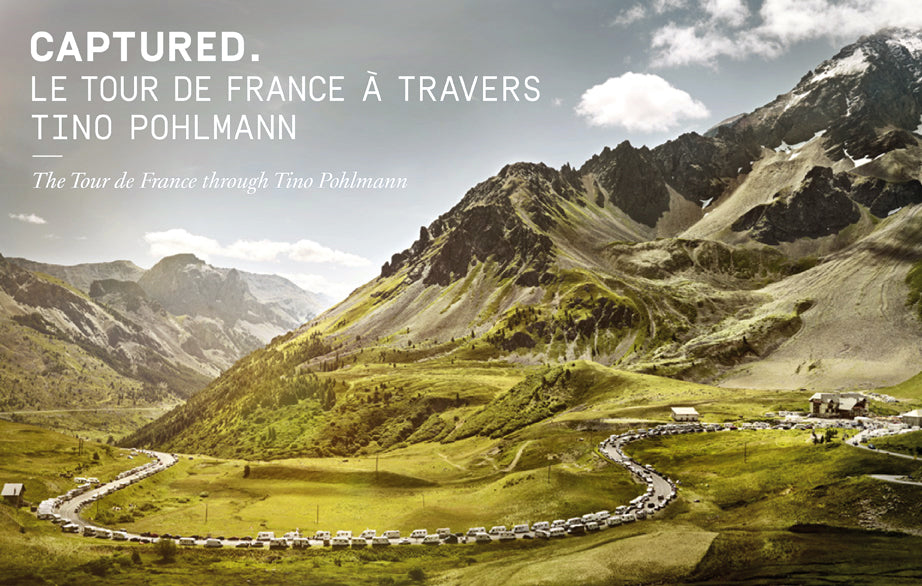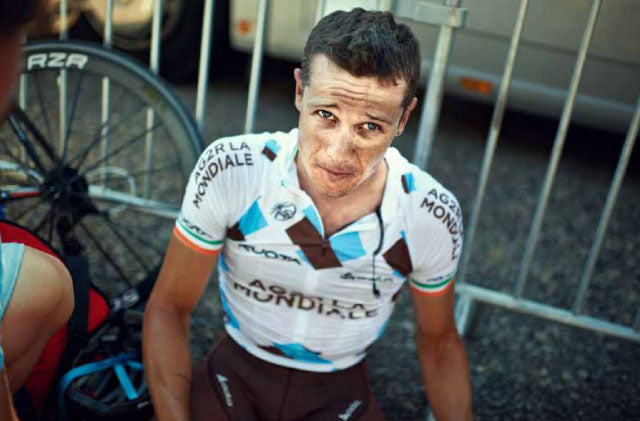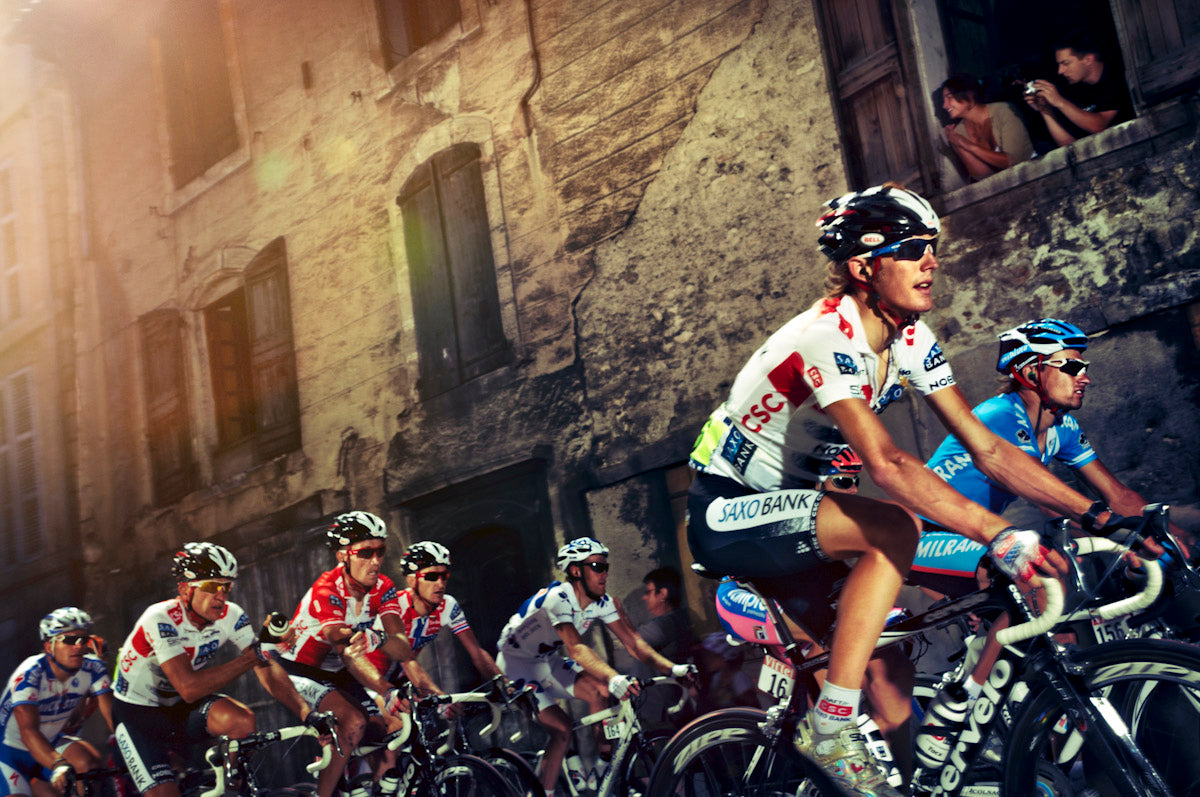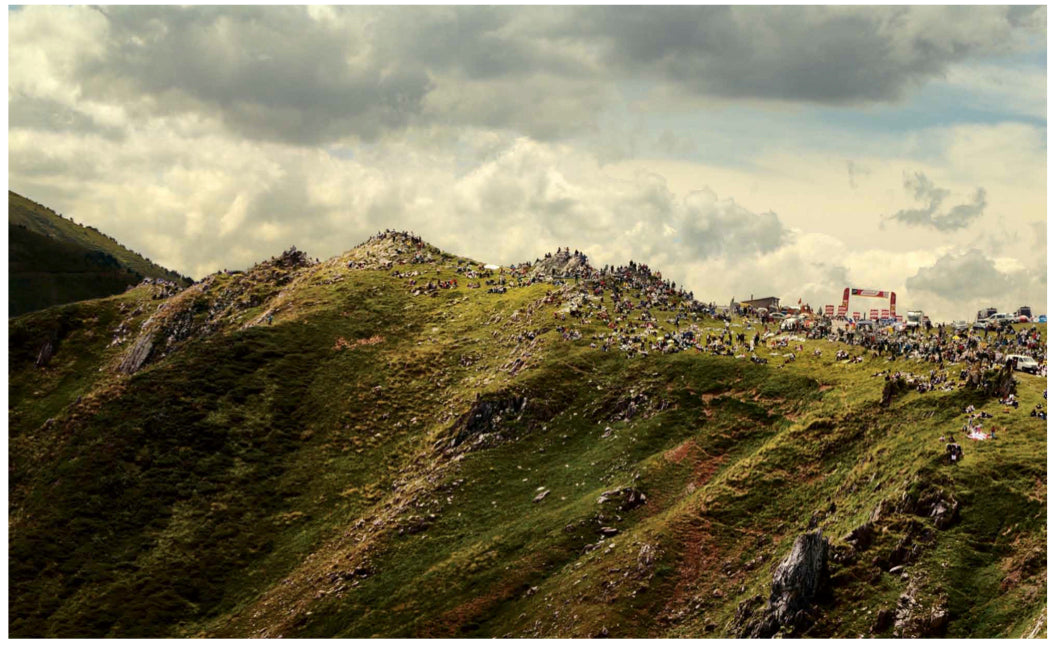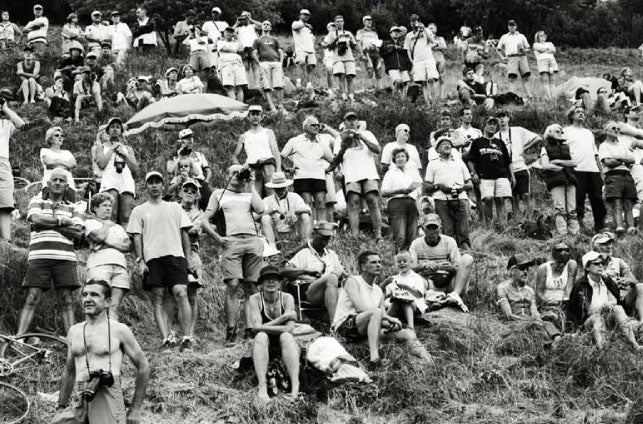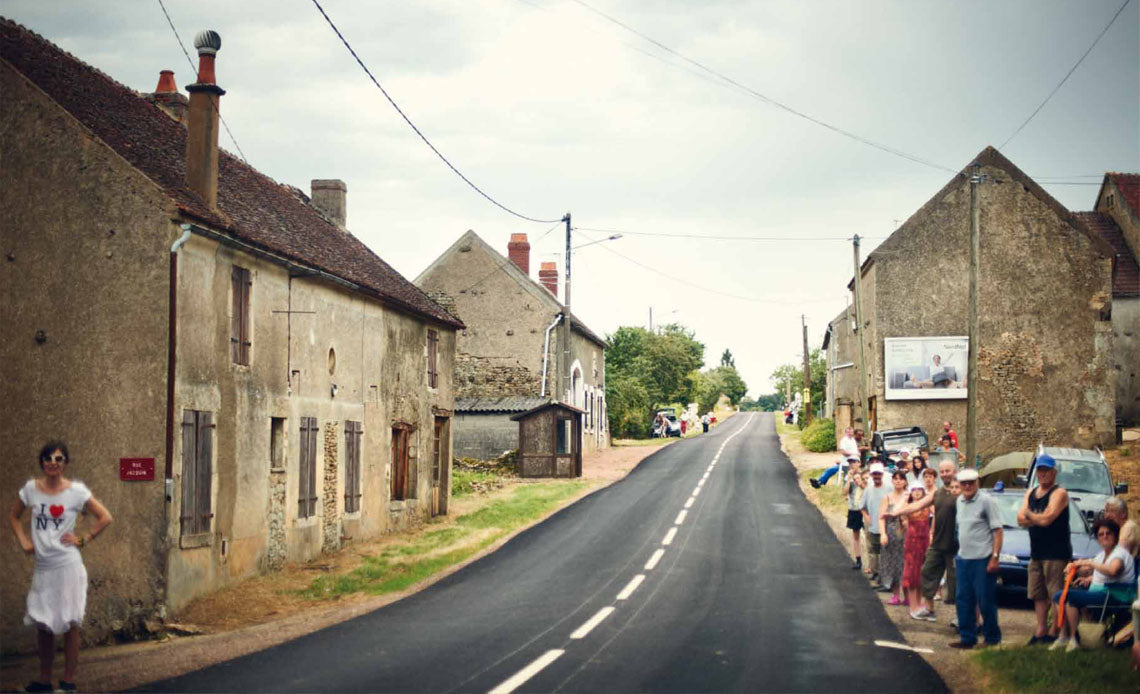 Hardcover, Fadenbindung
Format: 24 cm x 30 cm
Seitenanzahl: 192 Seiten
selling price
45,00 €
Regular price
VAT included.
The myth of the TOUR DE FRANCE in powerful images. The paintings "smell of burning sweat, curdled blood, melted tar, mown grass and dust thrown up, of sun and summer rain. One sympathizes with the battered bodies of the drivers, as well as with the waiting, happy, eating and drinking crowd at the roadside. You literally want to climb into the pictures, put your hand on the dejected driver's shoulder, give him comfort, or toast the spectators with baguette and wine." – Karsten Migels
The photographer Tino Pohlmann accompanied the Tour de France as a photographer for 10 years, lived and suffered with it. "In the end, you still get more back than you put into it. The book tells about my deep inner connection to this extraordinary race, its roads, drivers and fans."
About the photographer:
Tino Pohlmann lives and works as a photographer in Berlin. From the age of 9 he drove himself in road races. In 2005 he published his diploma thesis in communication design at the HTW Berlin with his first illustrated book about the tour: "Rotation, Contraction, Inspiration".
Sprache: Deutsch, Französisch, Englisch
Fotografie: Tino Pohlmann
Verarbeitung: Hardcover, Fadenbindung
Seiten: 192
Maße: 24 cm x 30 cm
ISBN: 978-3-942831-79-6
Erscheinungsdatum: 25. Juni 2013

Germany: €3.50
We deliver within Germany free of charge from €19!

Austria, Belgium, the Netherlands, Luxembourg and Denmark: €5.00
Europe, Switzerland, USA, Canada: €7.50
Worldwide shipping: €15.00
All packages are handed over to DHL for shipping. Existing goods will be invoiced immediately and delivered within 2 - 4 working days. Please note that these delivery times are average information from our delivery partners and we cannot guarantee them. Backorders will be billed and shipped as soon as they are in stock. You will receive email notifications of the delivery status of your order once it has shipped.

EU and international orders usually arrive within 7-14 days.
Captured
selling price
45,00 €
Regular price