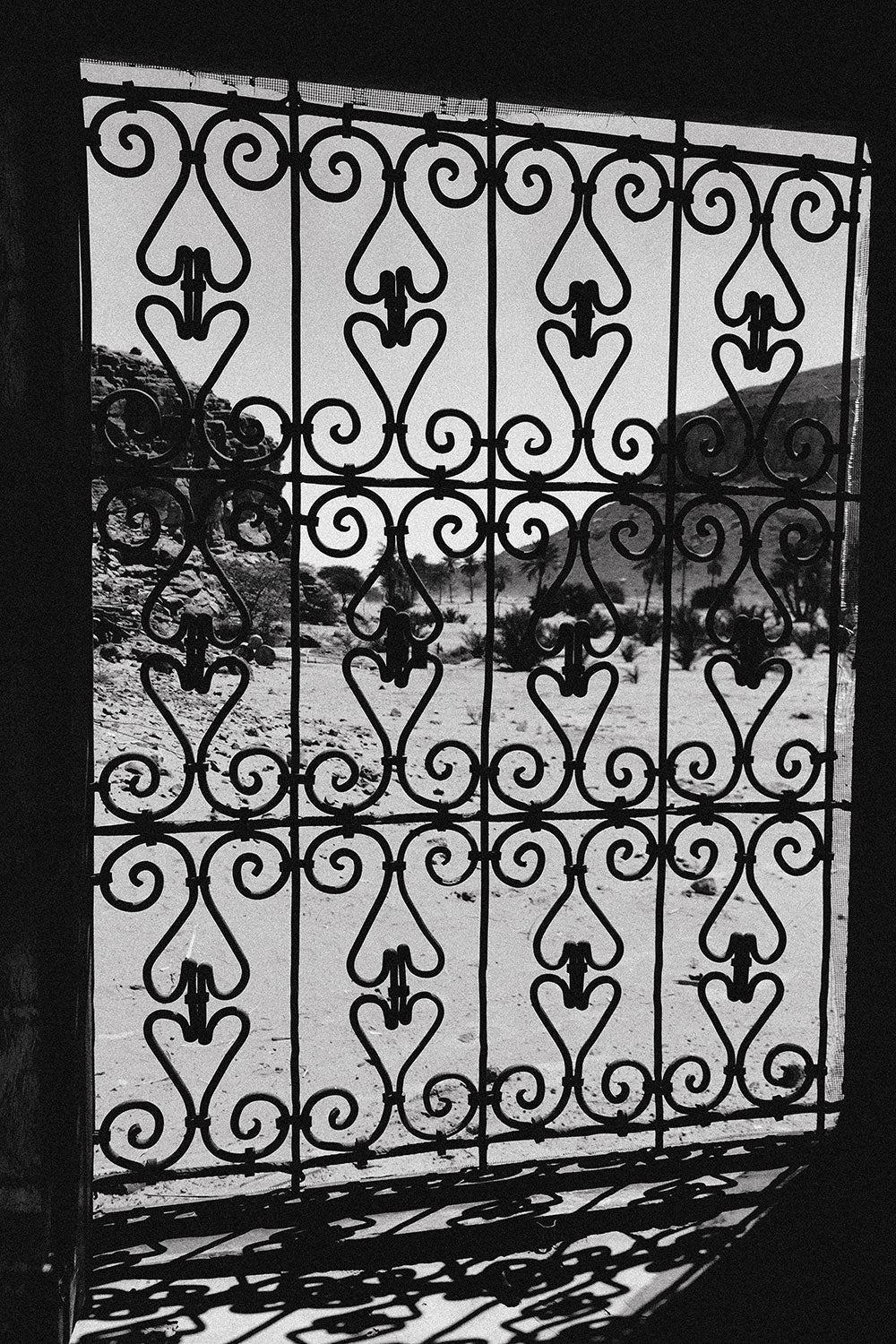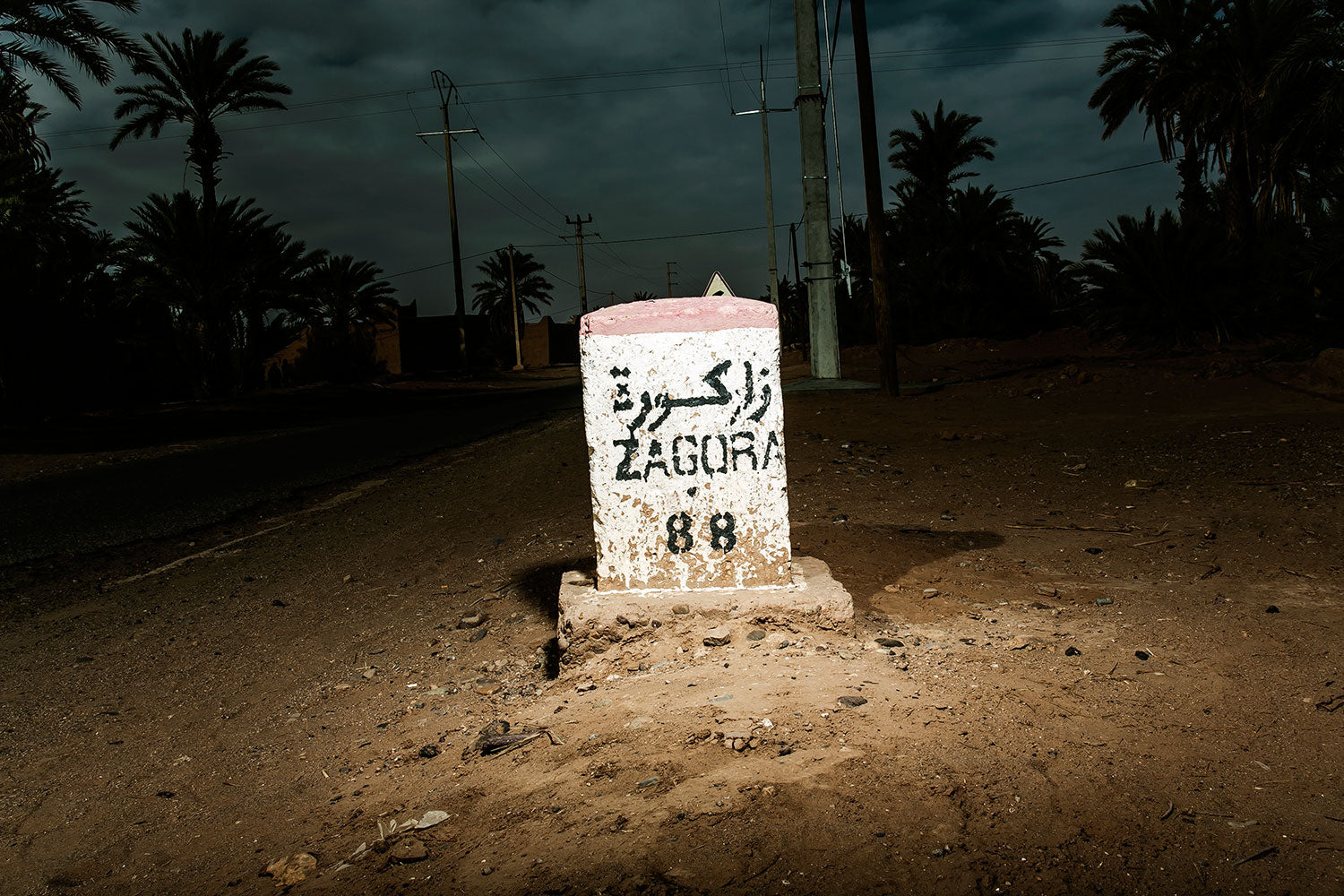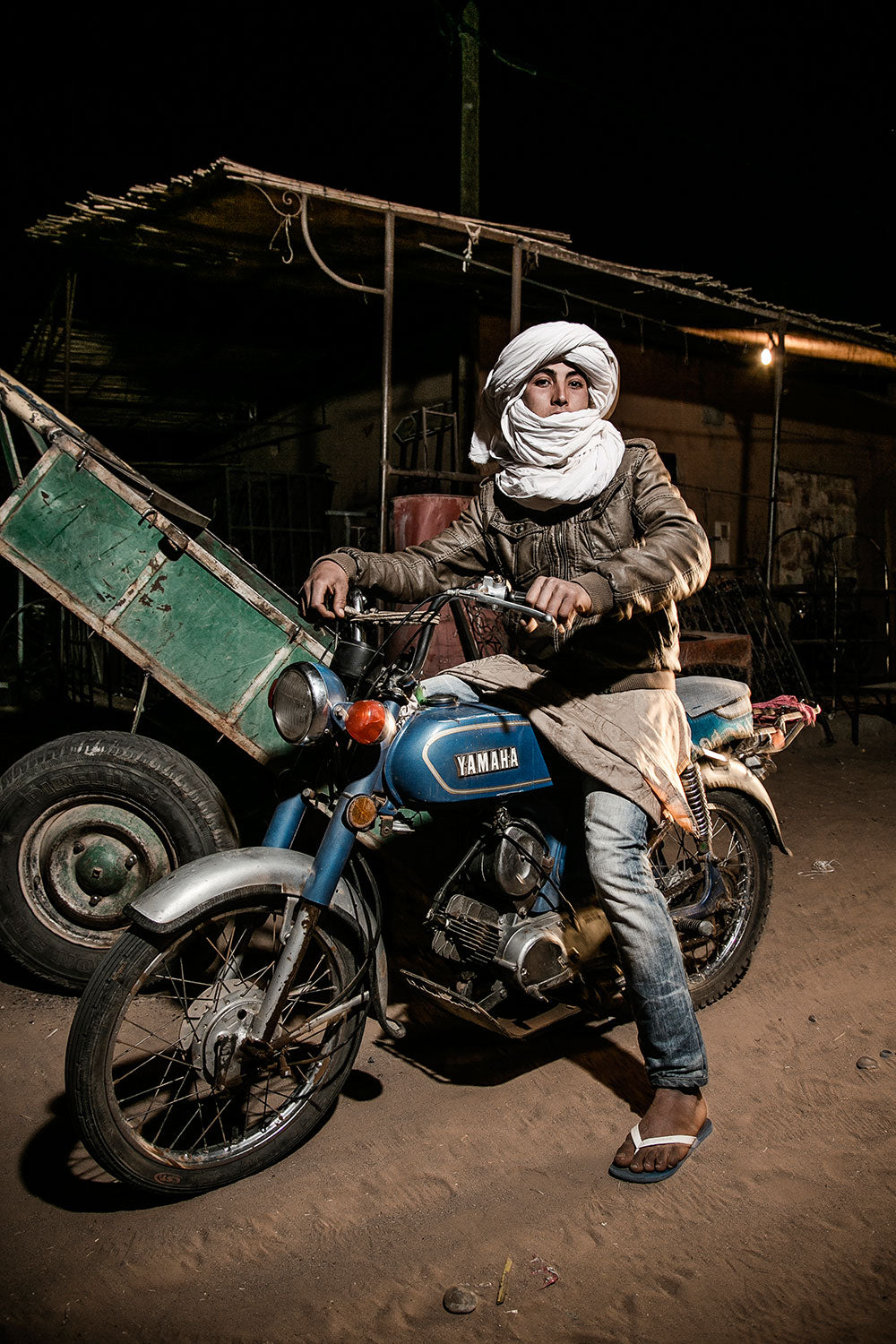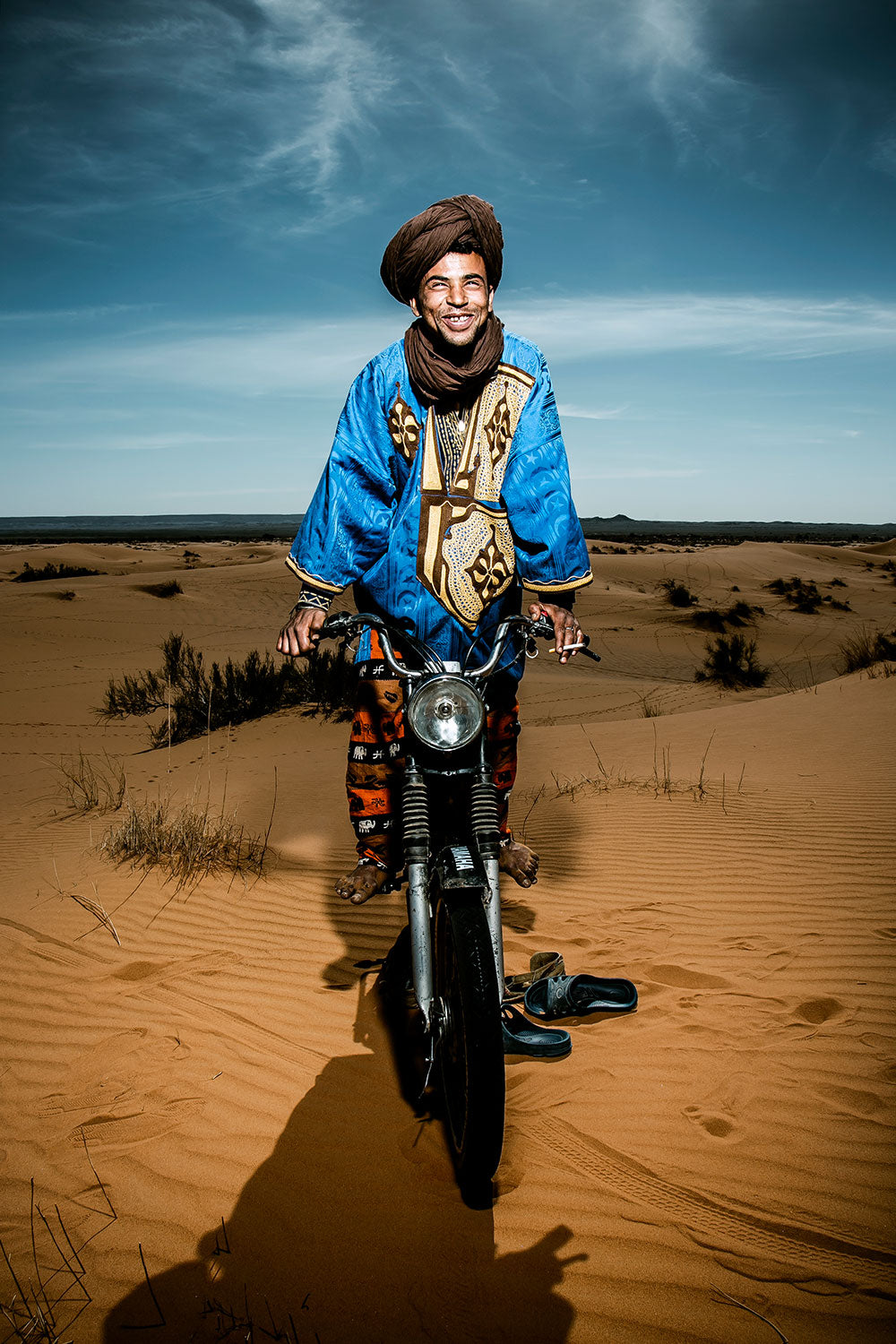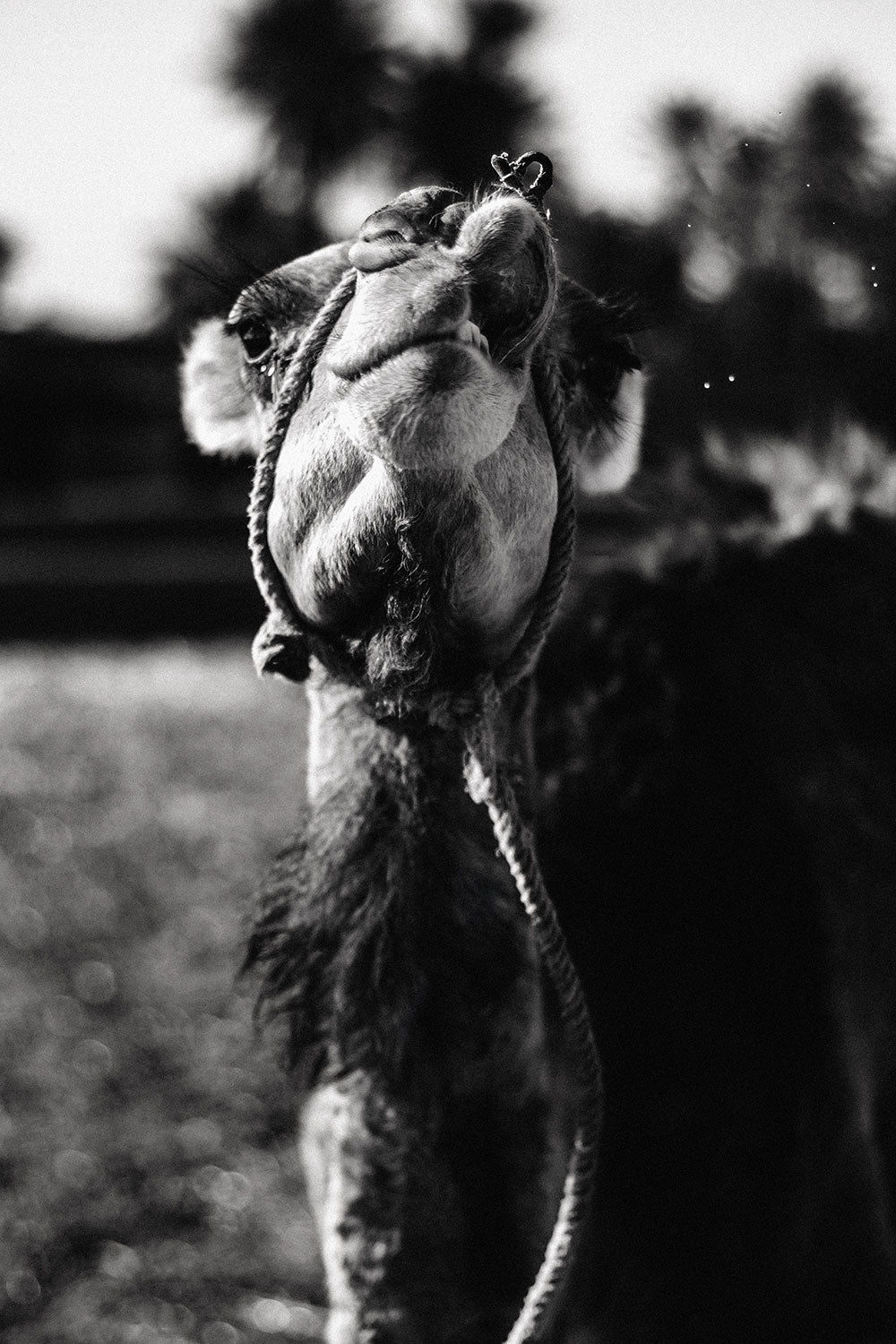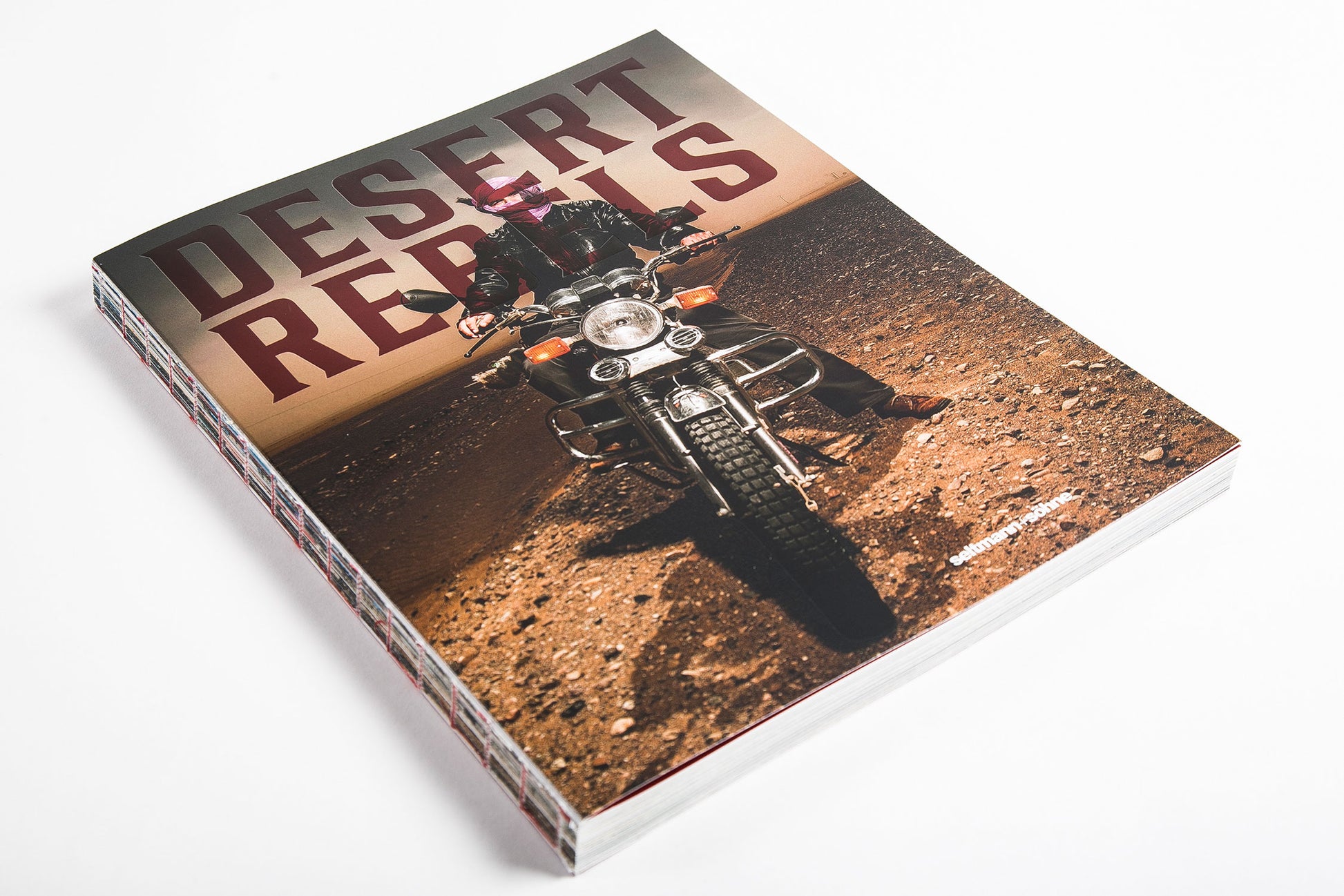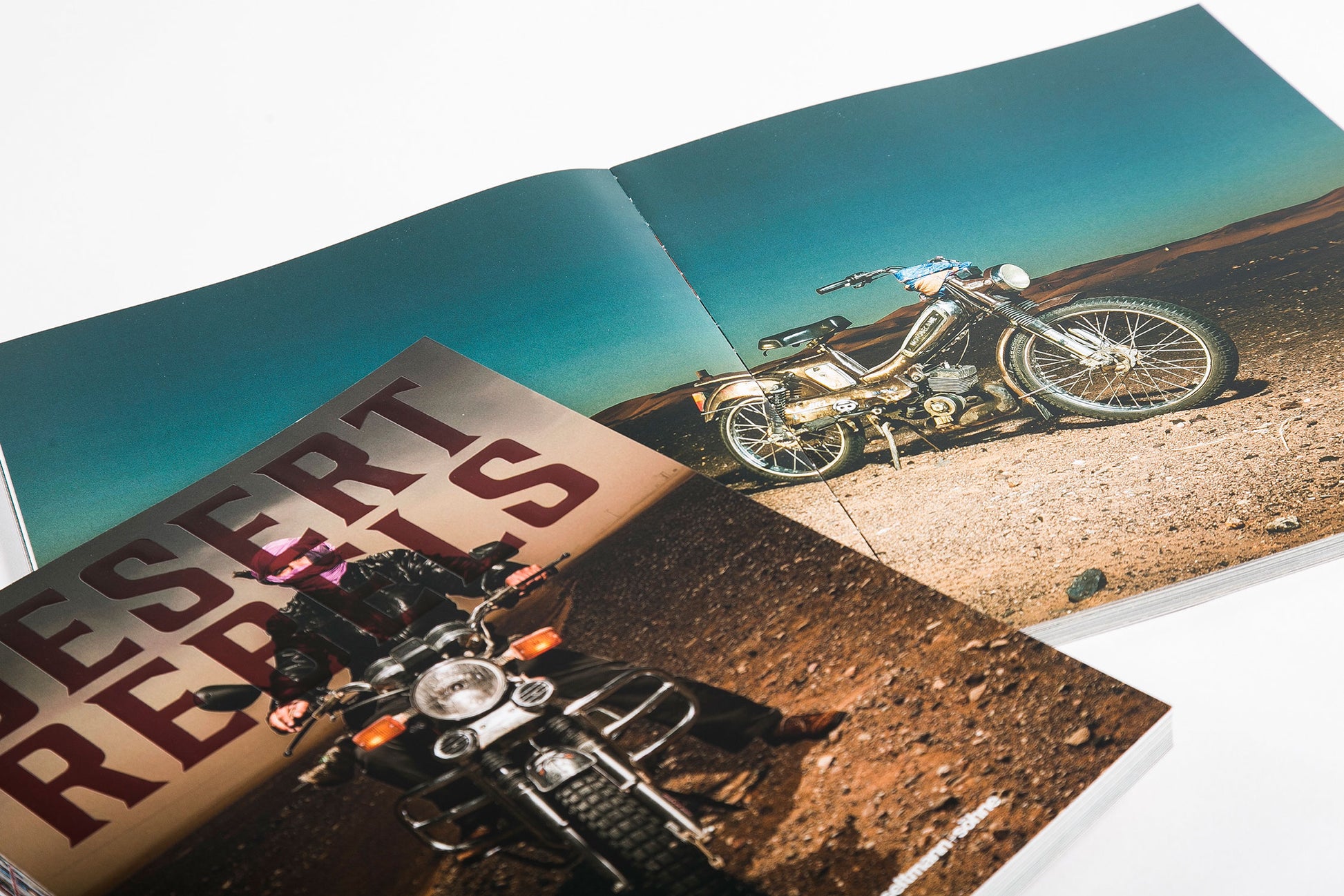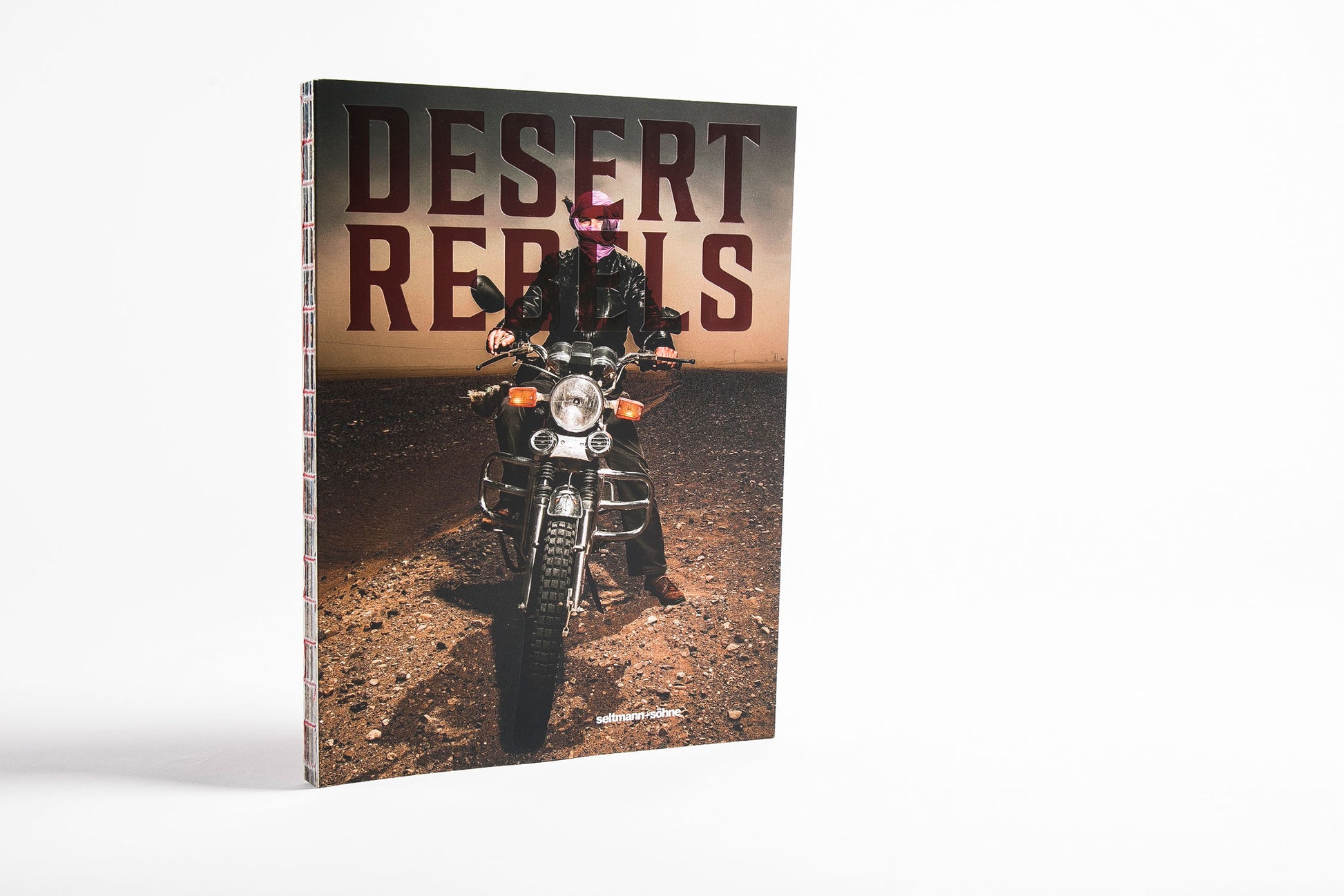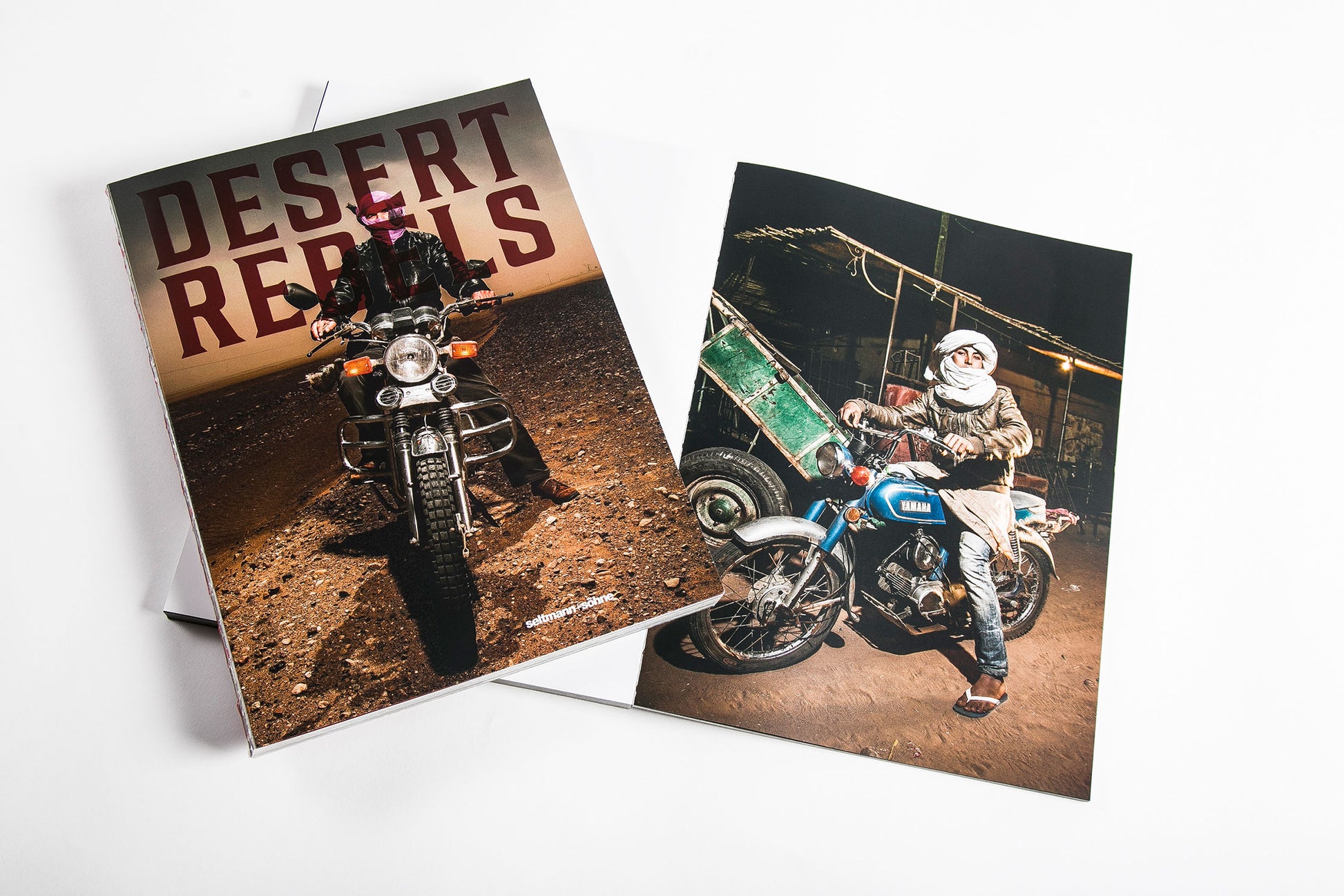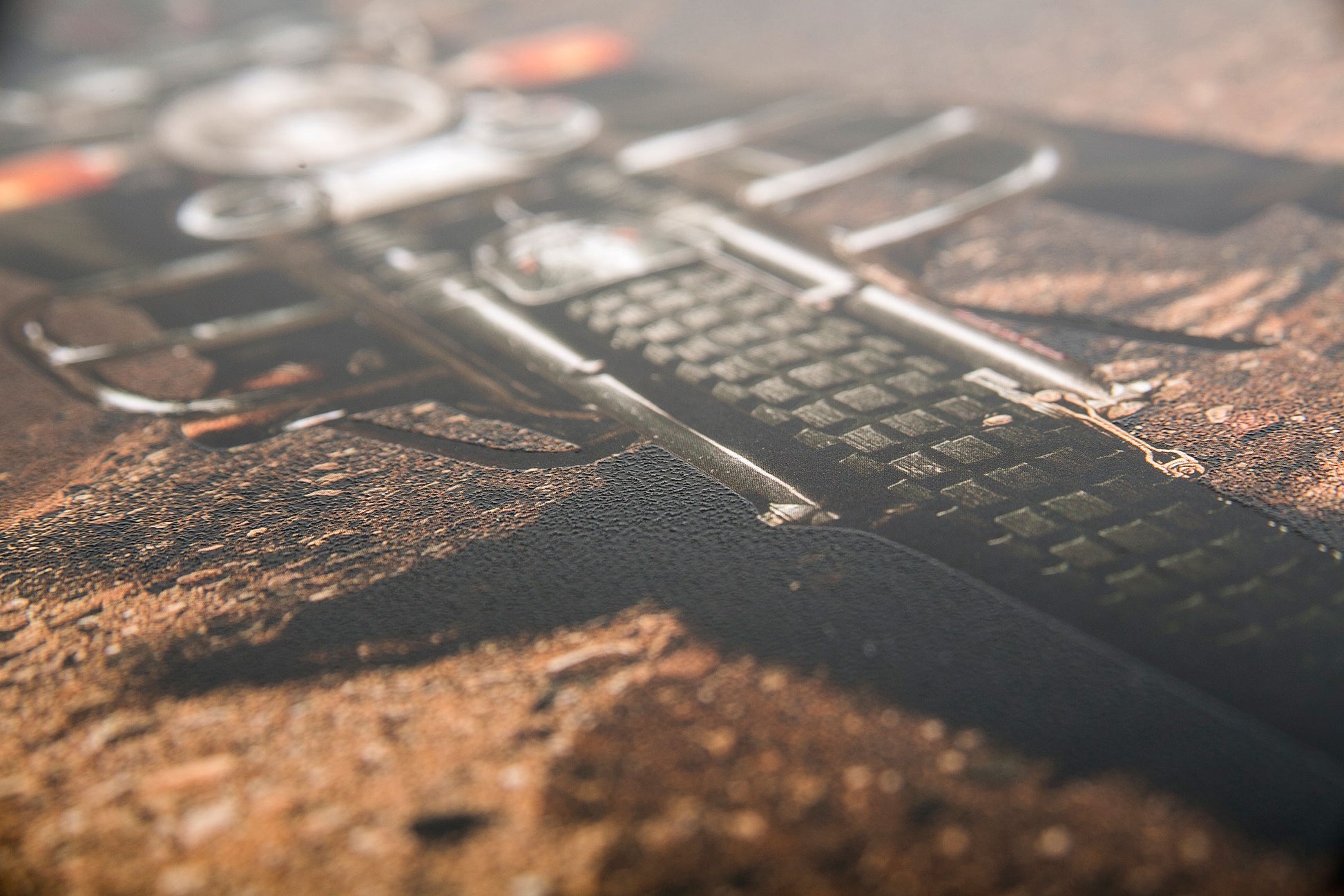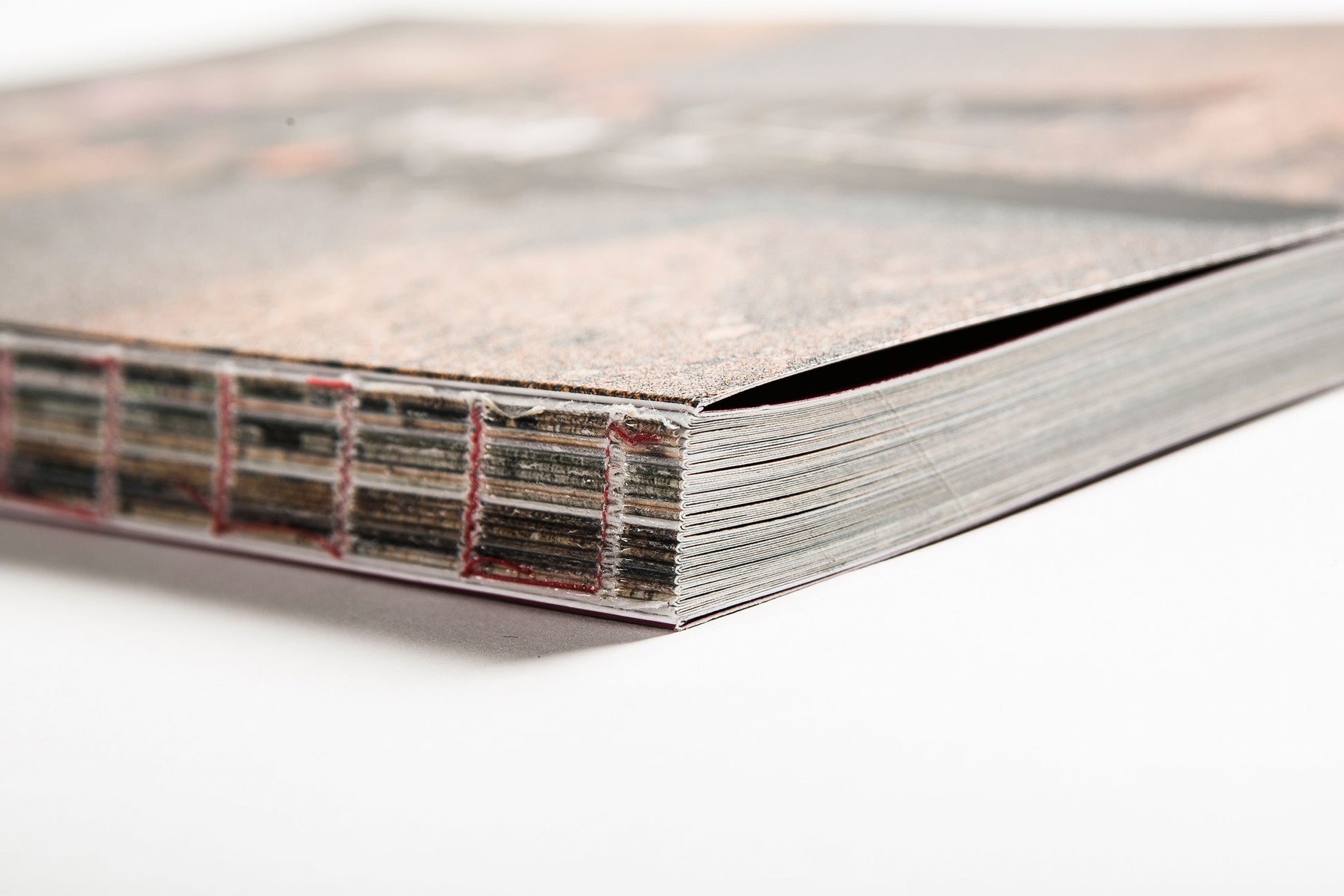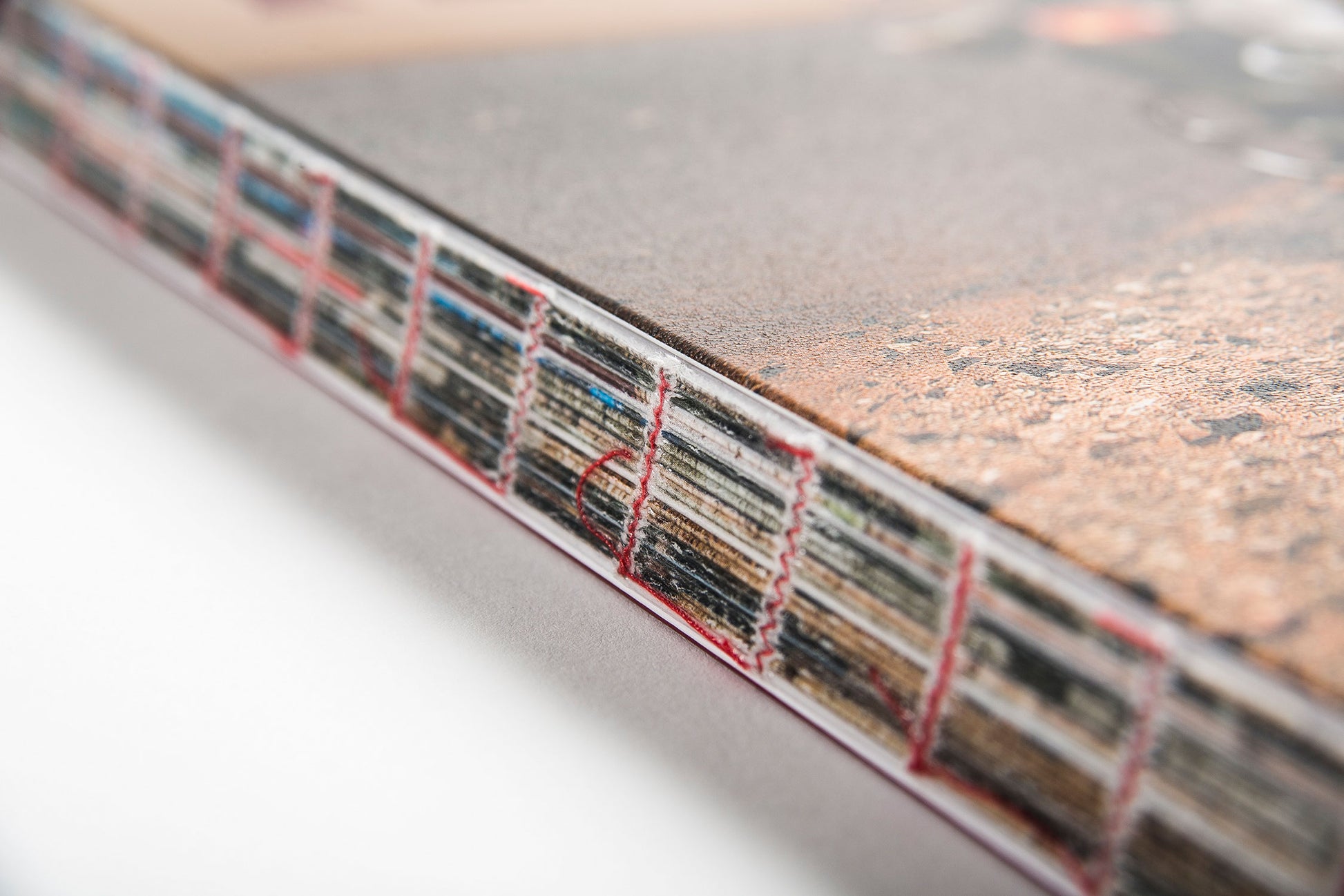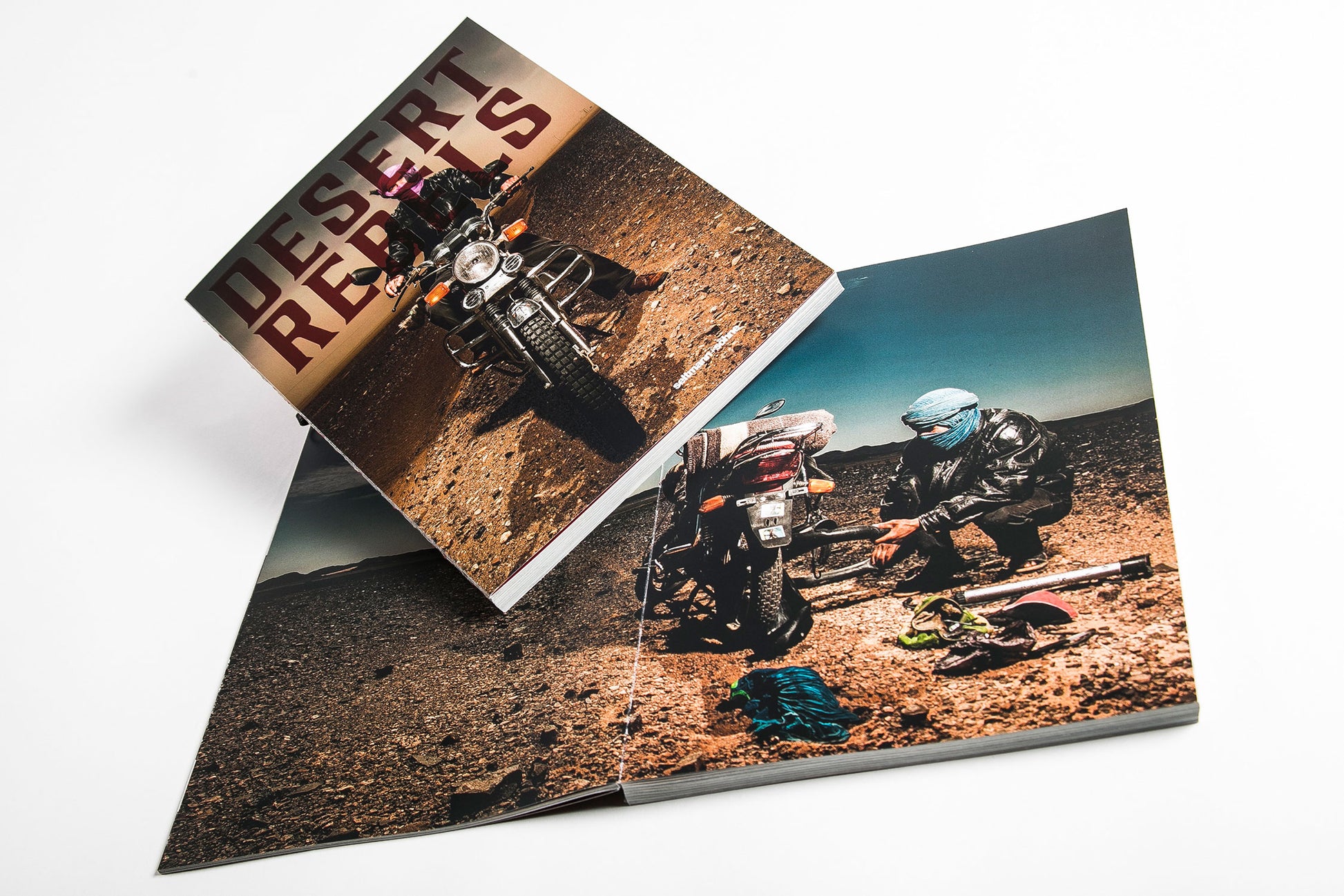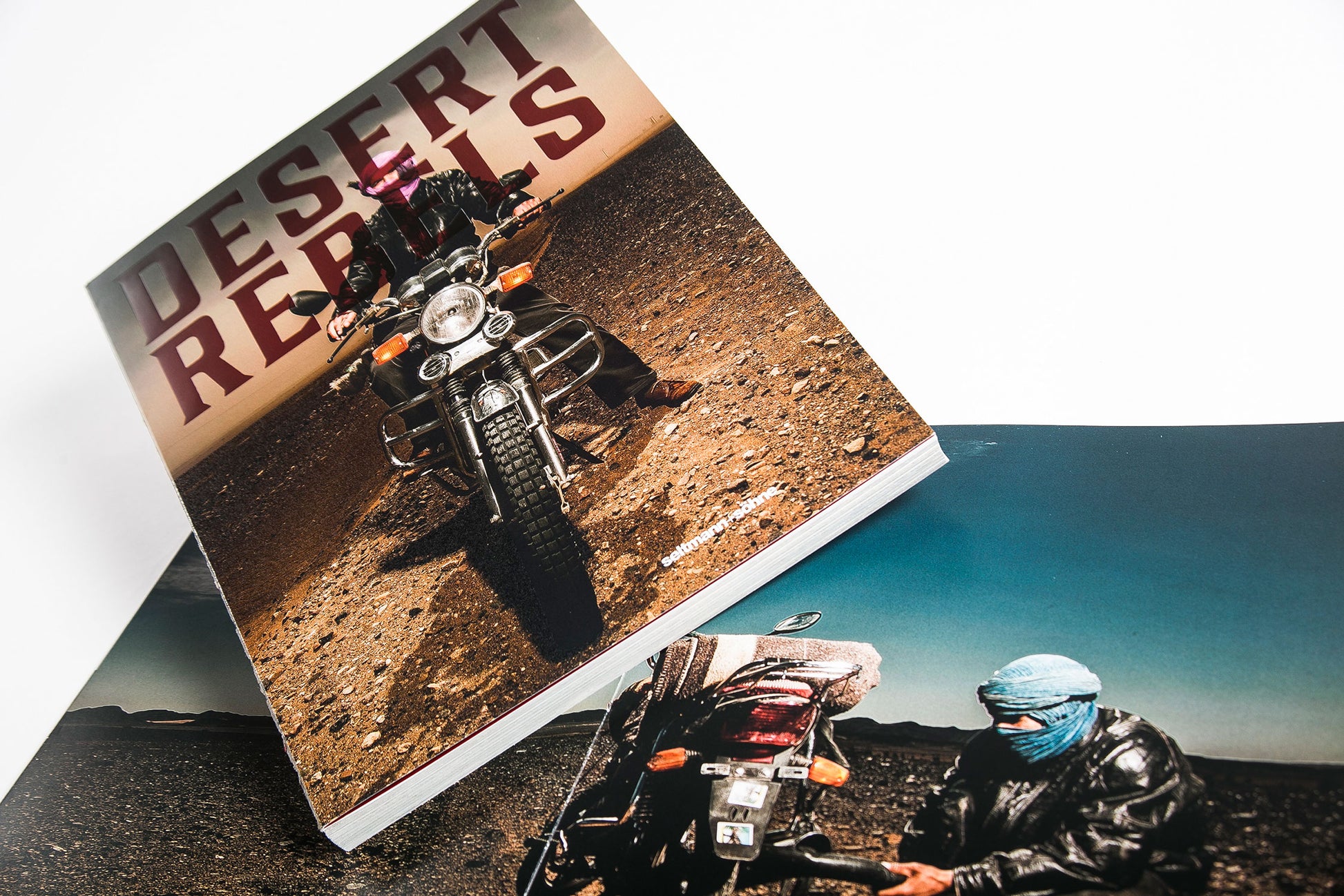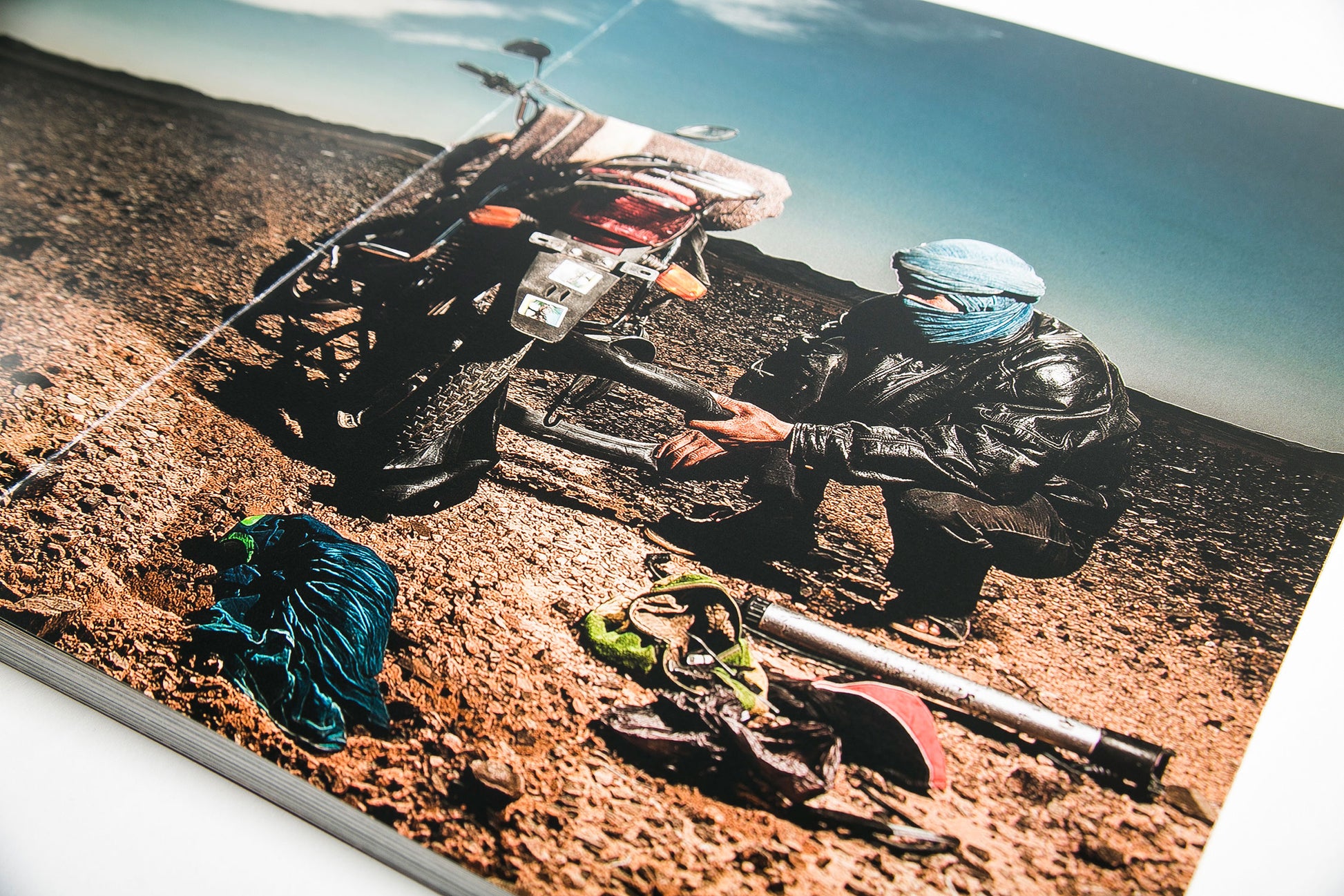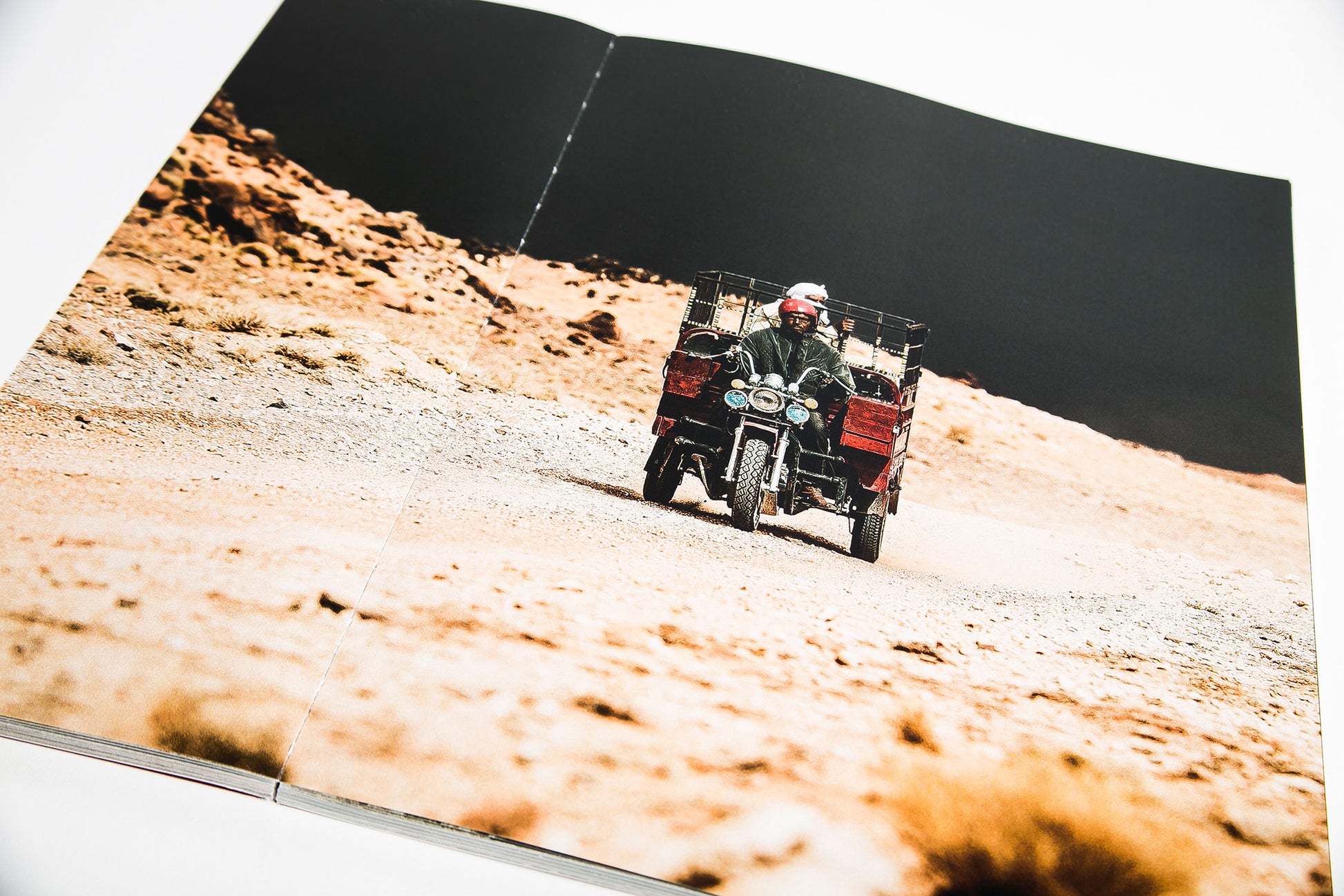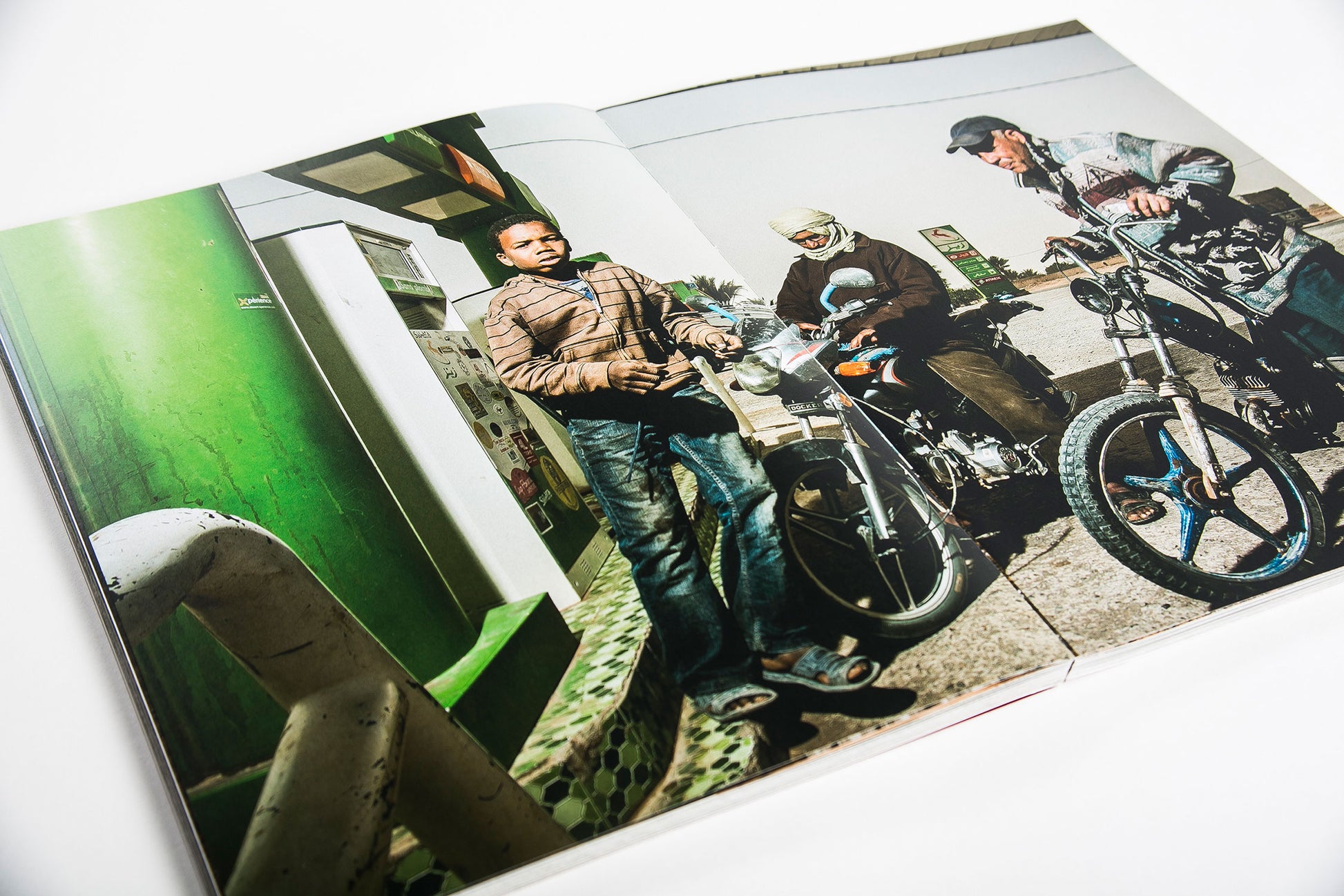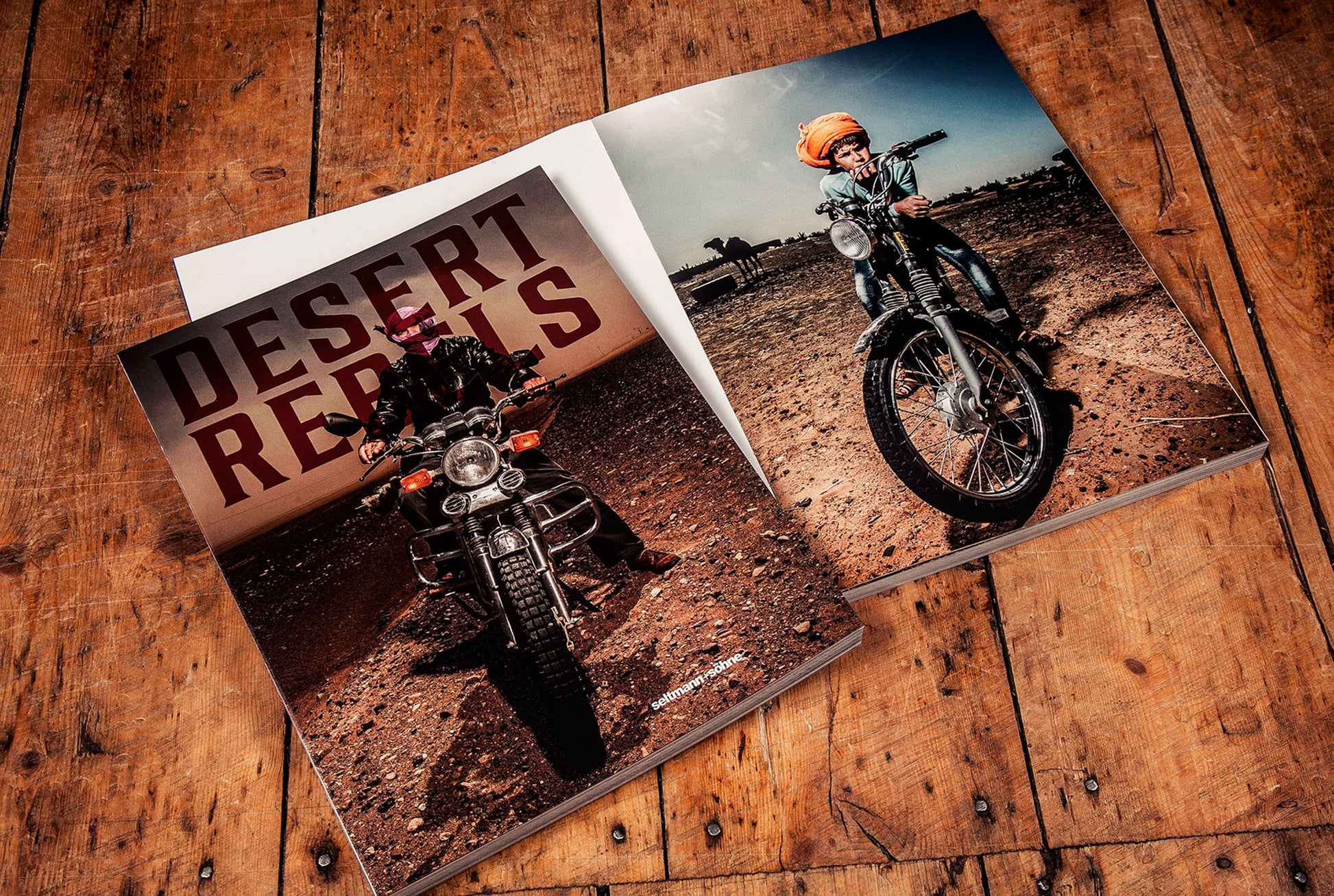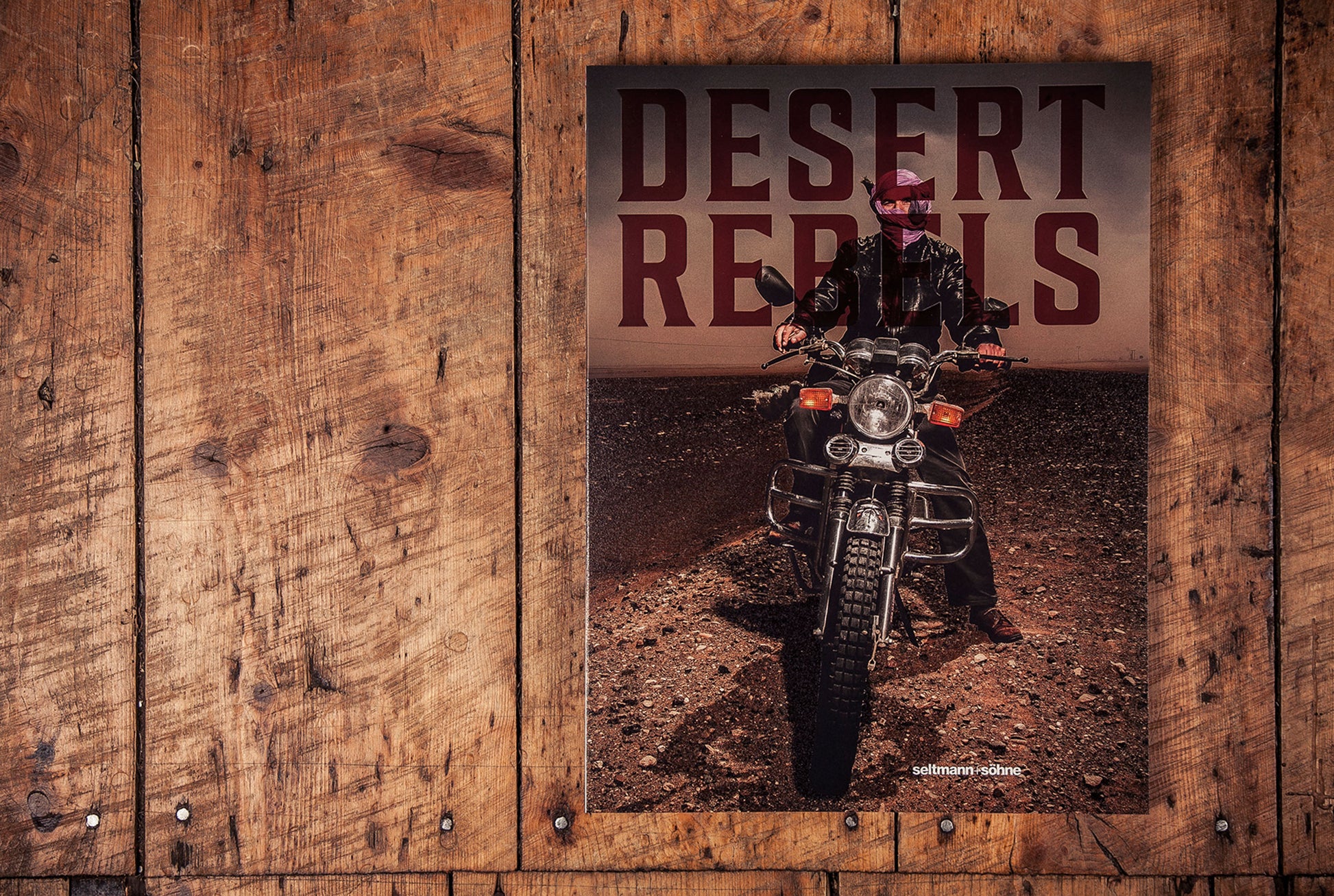 Softcover, Fadenbindung
Format: 24 cm x 32 cm
Seitenanzahl: 164 Seiten
selling price
29,00 €
Regular price
VAT included.
Auf Lager! Schon in 1–3 Werktagen bei dir.
Bizarre encounters in the middle of the Moroccan desert
Barren mountains, countless sand dunes: In the middle of the desert, a tuned motorcycle pushes up a pile of sand. The bizarre encounter in the middle of the Moroccan desert inspires the photographer Steffen Schulte-Lippern and the graphic designer Davis Pahl. The idea arises to publish an illustrated book about the motorcyclists, the desert sons of Morocco.

On their journey of more than 500 kilometers across the country, they photograph many men pimping their motorbikes and mopeds: the machines are adorned with colorful carpets and loud stickers. Two-wheelers mean mobility for young Moroccans. But not only that: As in all cultures, they also symbolize freedom and independence. Numerous photos show the desert rebels with their machines. The scenic contrasts are just as captivating as the social and cultural contrasts. Because the beauty of the rough regions of Morocco is also shown.
Sprache: Englisch, Deutsch
Fotografie: Steffen Schulte-Lippern
Verarbeitung: Softcover, Fadenbindung
Seiten: 164
Maße: 24 cm x 32 cm
ISBN: 978-3-944721-25-5
Erscheinungsdatum: 15. August 2014

Germany: €3.50
We deliver within Germany free of charge from €19!

Austria, Belgium, the Netherlands, Luxembourg and Denmark: €5.00
Europe, Switzerland, USA, Canada: €7.50
Worldwide shipping: €15.00
All packages are handed over to DHL for shipping. Existing goods will be invoiced immediately and delivered within 2 - 4 working days. Please note that these delivery times are average information from our delivery partners and we cannot guarantee them. Backorders will be billed and shipped as soon as they are in stock. You will receive email notifications of the delivery status of your order once it has shipped.

EU and international orders usually arrive within 7-14 days.
Desert Rebels
selling price
29,00 €
Regular price