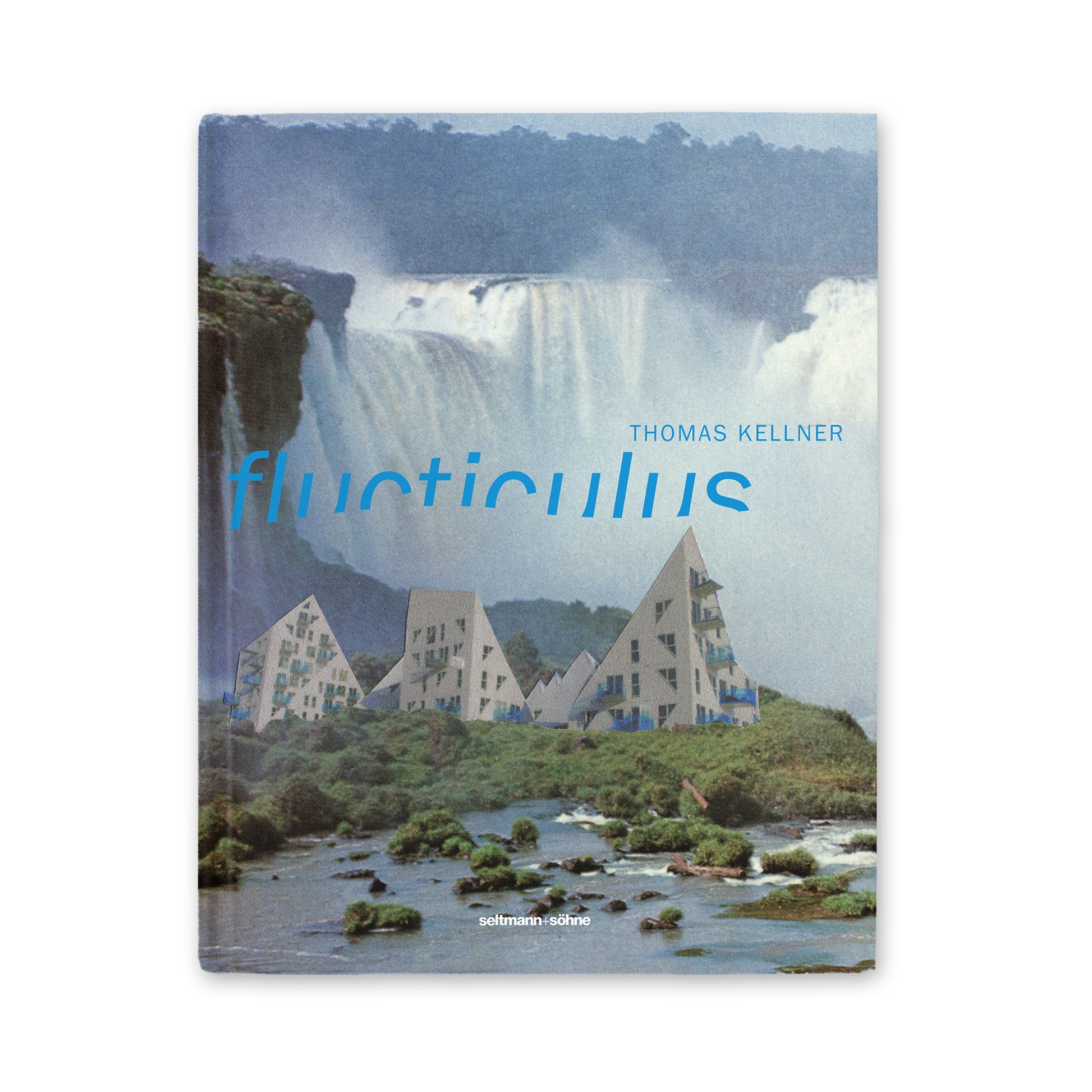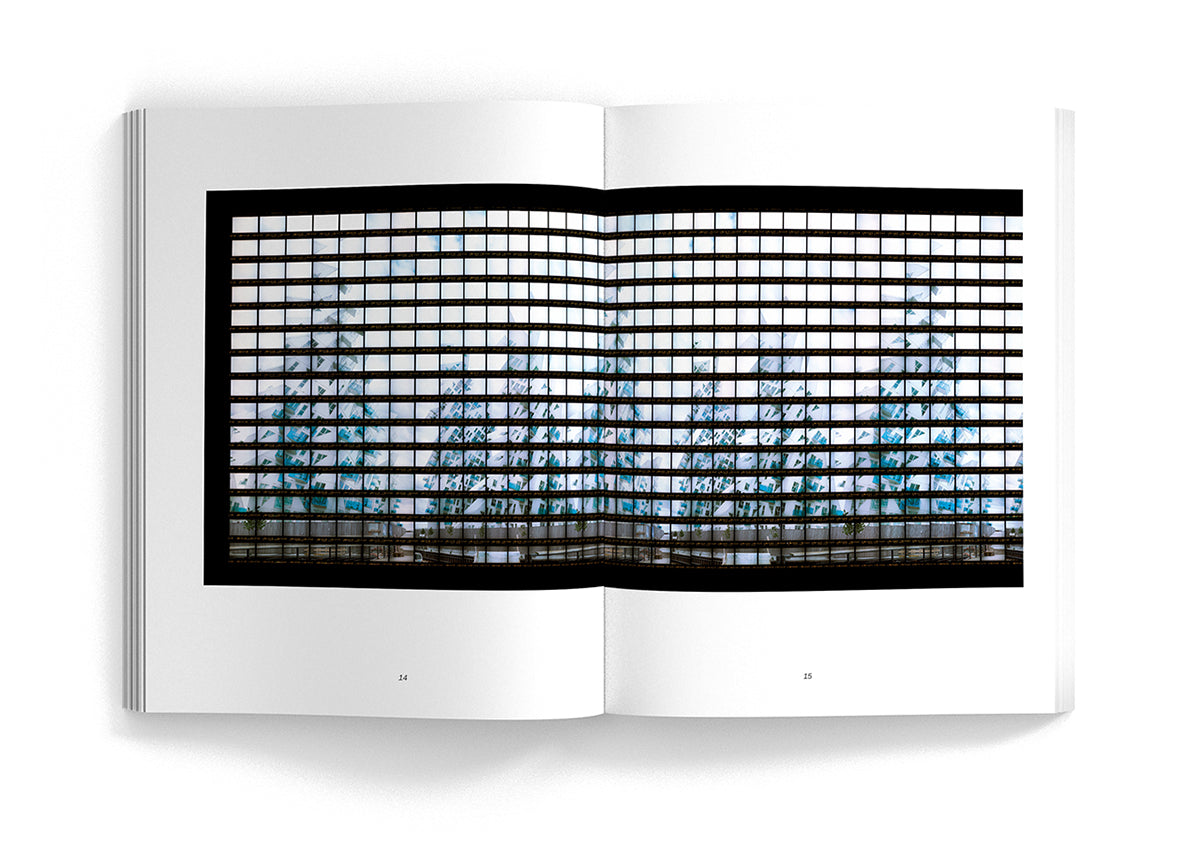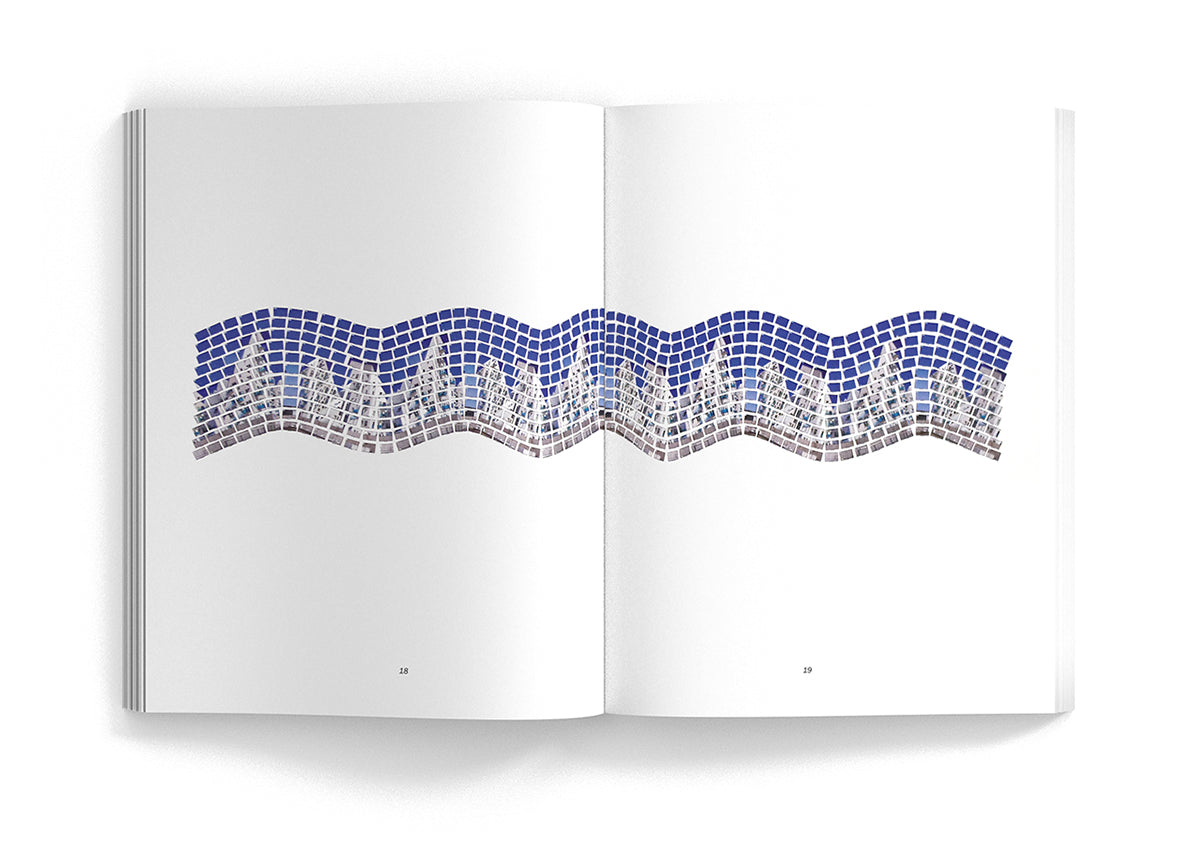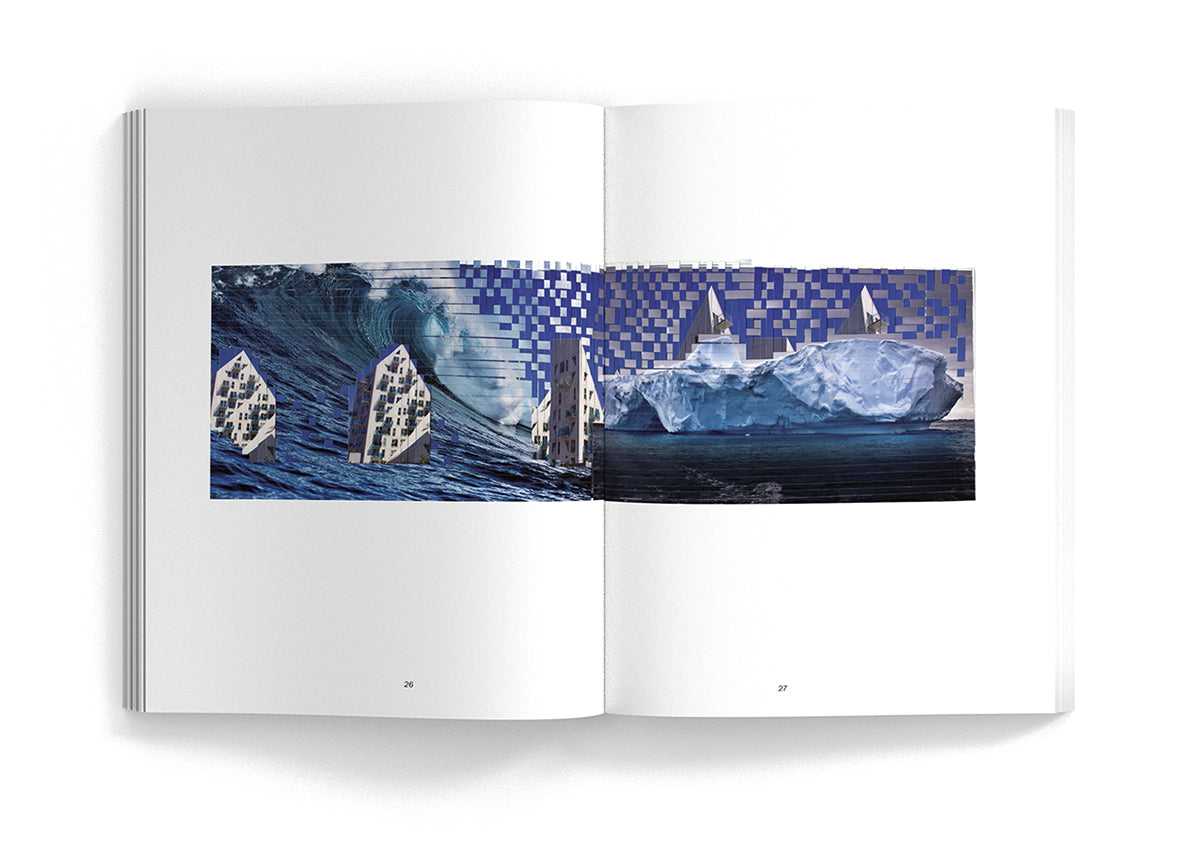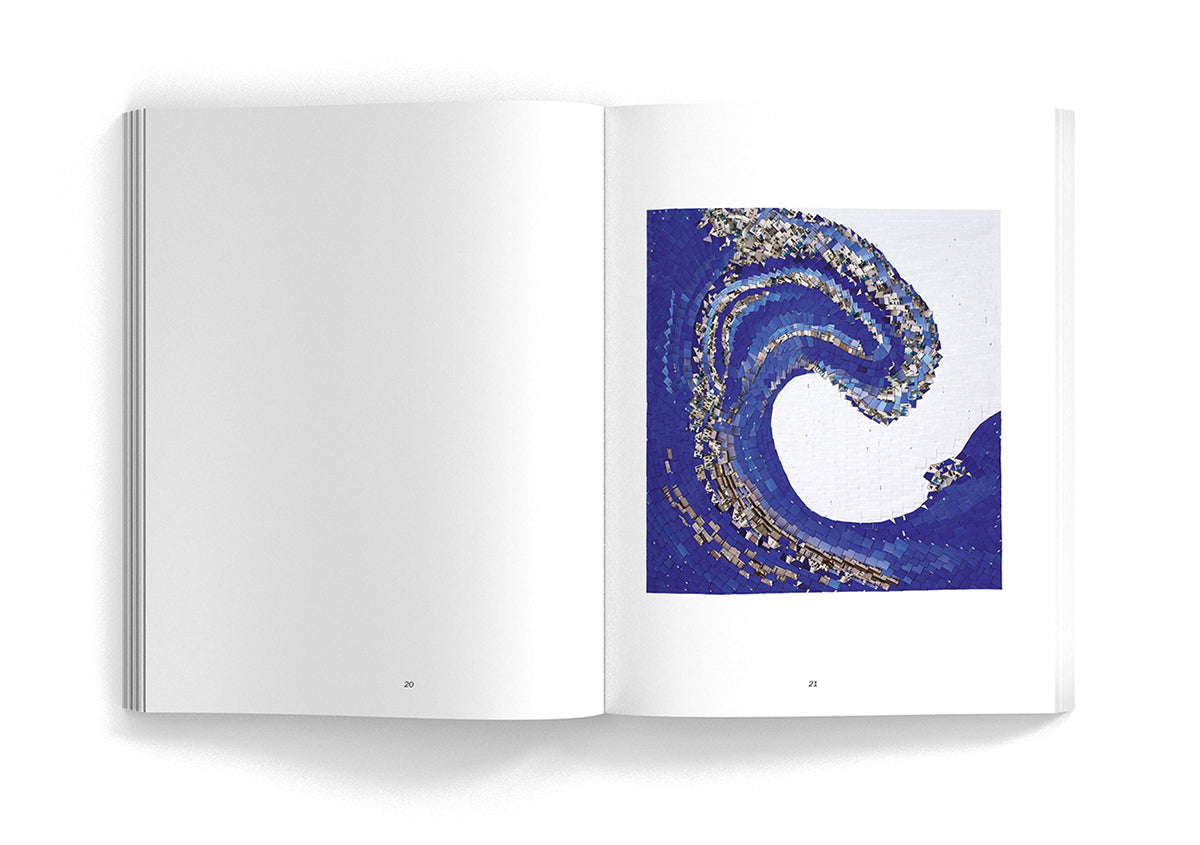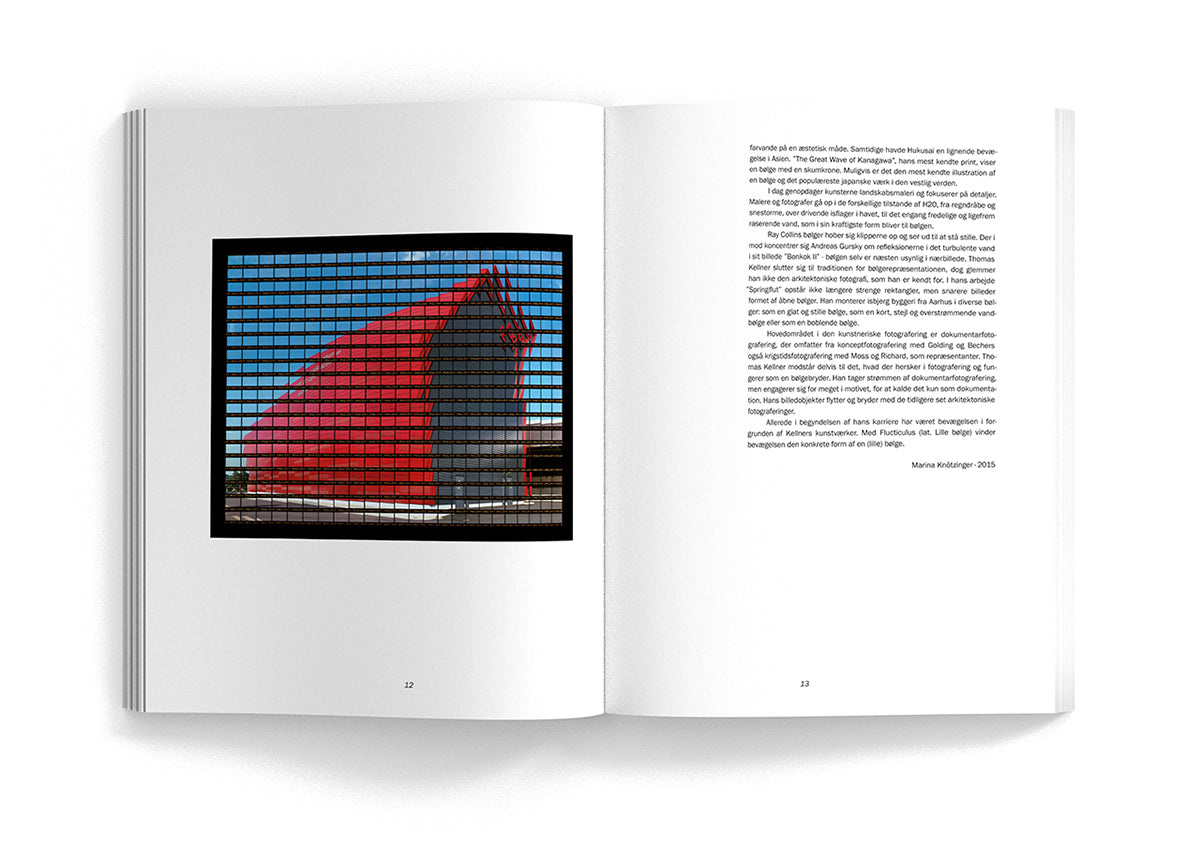 Buch, Paperback, Klebebindung
Format: 20 cm x 30 cm
Seitenanzahl: 48 Seiten
selling price
20,00 €
Regular price
VAT included.
Auf Lager! Schon in 1–3 Werktagen bei dir.
Waves can be found in a wide variety of subject areas. There are sound and water waves or mechanical waves from physics. Their common characteristic is that they have a dynamism and strength that comes from the movement of the wave. Not only movement, but also change brings the shape of the wave in Thomas Kellner's contact sheet pictures.
His project "Flucticulus" gives reason to break with his well-known way of working. With ceramic objects and collages, he expands his previous art form – photography. Thomas Kellner follows the tradition of depicting waves, but does not forget the architectural photography for which he is known. In his work "Springflut" there are no more strict rectangles, but images formed into open waves. Dancing, rocking and swinging, his motifs move and break with the previously seen architectural photographs.
Sprache: Deutsch, Englisch
Herausgeber: Thomas Kellner
Fotografie: Thomas Kellner
Verarbeitung: Buch, Paperback, Klebebindung
Seiten: 48
Maße: 20 cm x 30 cm
ISBN: 978-3-946688-44-0
Erscheinungsdatum: 1. April 2018

Germany: €3.50
We deliver within Germany free of charge from €19!

Austria, Belgium, the Netherlands, Luxembourg and Denmark: €5.00
Europe, Switzerland, USA, Canada: €7.50
Worldwide shipping: €15.00
All packages are handed over to DHL for shipping. Existing goods will be invoiced immediately and delivered within 2 - 4 working days. Please note that these delivery times are average information from our delivery partners and we cannot guarantee them. Backorders will be billed and shipped as soon as they are in stock. You will receive email notifications of the delivery status of your order once it has shipped.

EU and international orders usually arrive within 7-14 days.
Flucticulus
selling price
20,00 €
Regular price