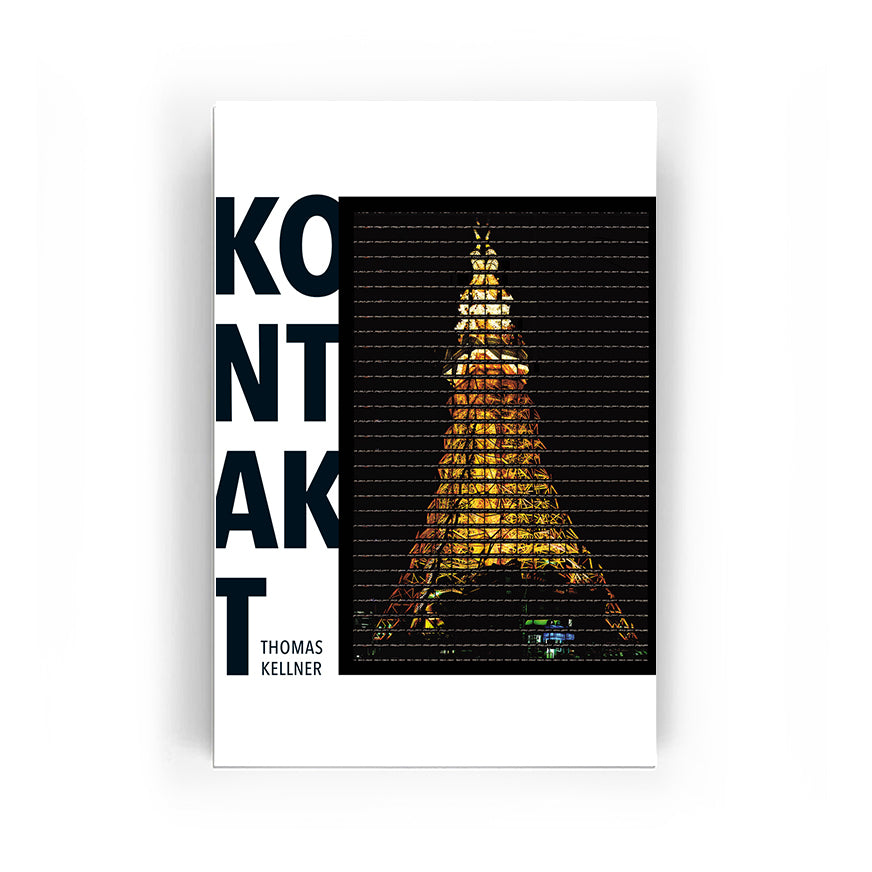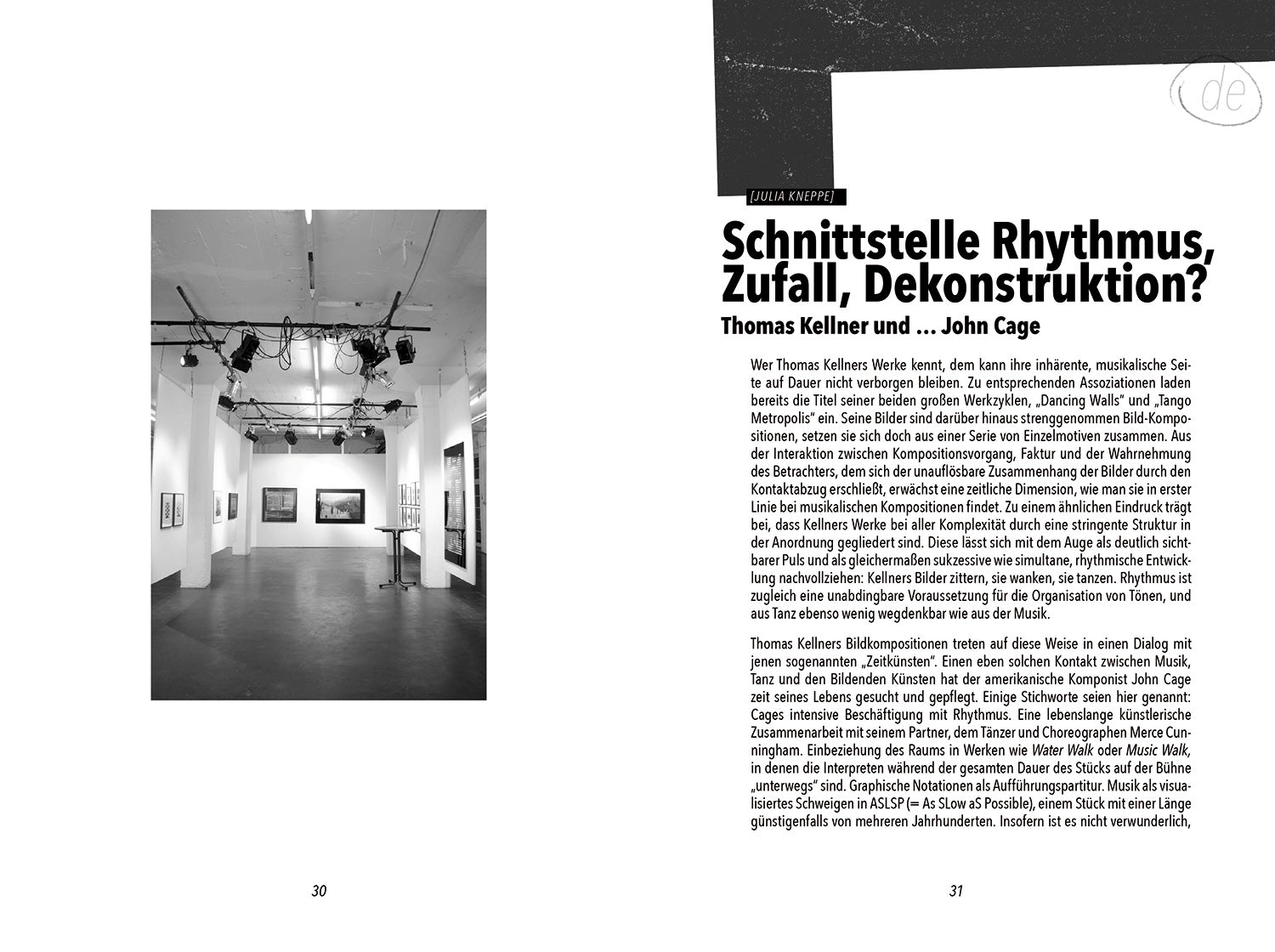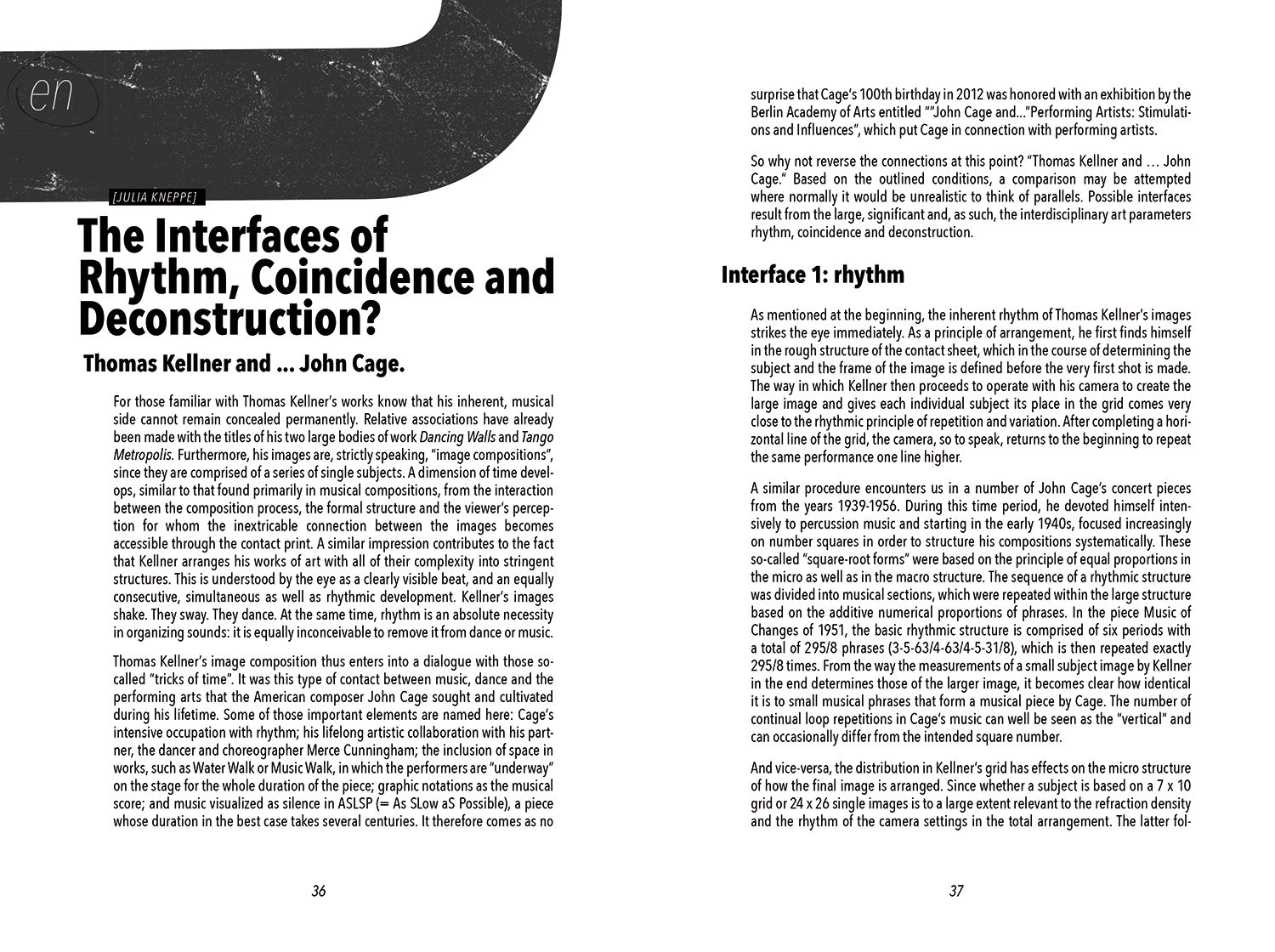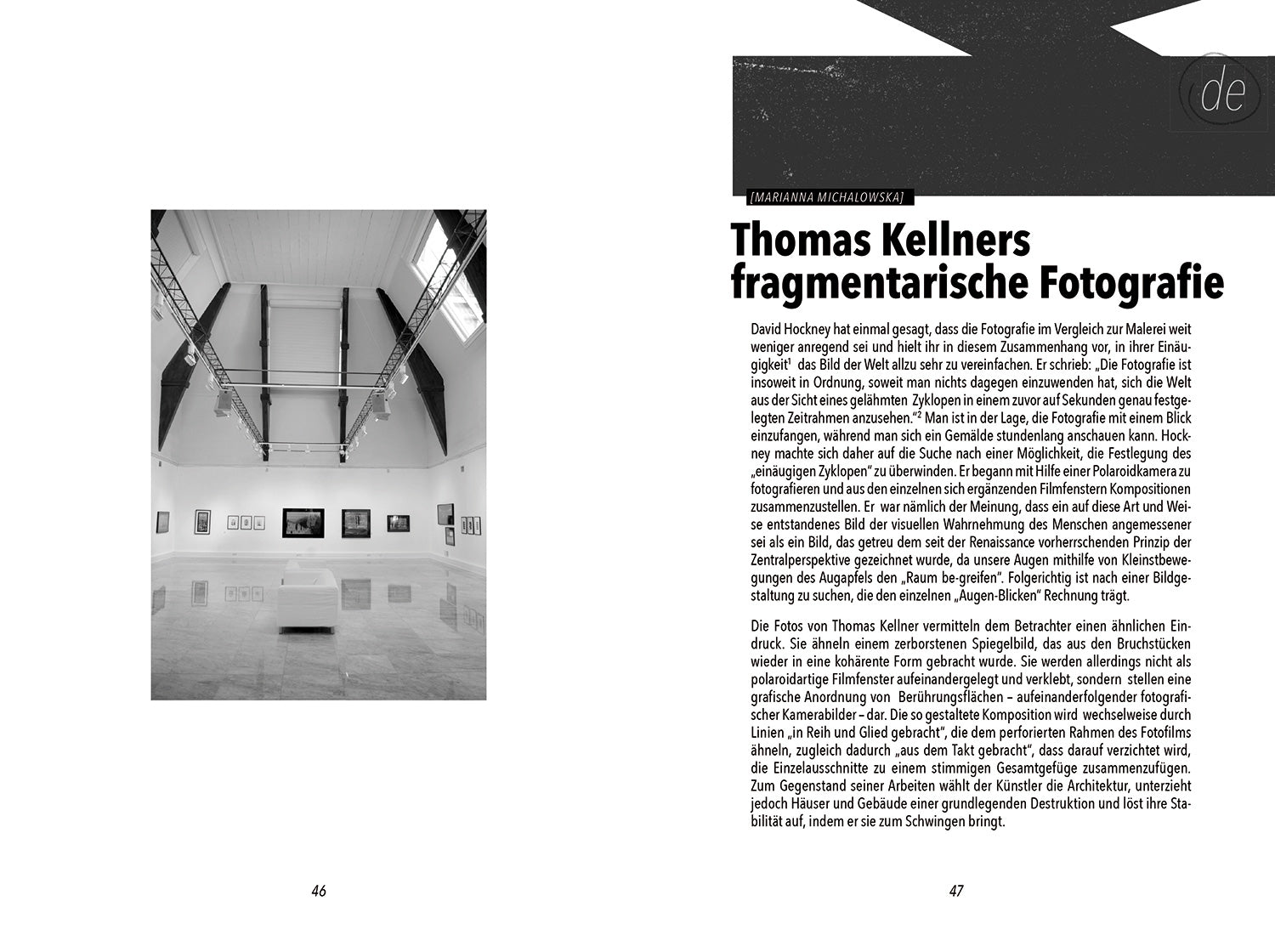 Softcover, Klebebindung
Format: 15,2 cm x 22,8 cm
Seitenanzahl: 64 Seiten
Selling price
$21.89
Regular price
including VAT | Free shipping within Germany from €15
"From the interaction between the composition process, the factual structure and the perception of the viewer, who sees the inextricable connection between the images through the contact sheet, a temporal dimension arises that is primarily found in musical compositions. " – Julia Kneppe
"Thomas Kellner received his first camera at the age of four and his first SLR camera at the age of 14. While studying art and social sciences in Siegen, the artist, who was born in Bonn in 1966, chose the latter when choosing between painting and photography. At the beginning of his career, as part of his studies, he dealt with pinhole cameras in various projects. After completing his studies, he used experiments to create a new, unique visual language. He had the desire to move away from documentary photography, to reinvent the photographic image and to develop his own unique visual language.
Since 1997, Thomas Kellner has focused on architecture and interiors with the objects depicted. In his pictures, Kellner impressively dispenses with the usual compositional laws of proportion relationships and form limitations. To represent a larger whole, Kellner records countless image details." – Agnes Reschka
Sprache: Deutsch, Englisch
Herausgeber: Thomas Kellner
Texte: Julia Kneppe, Agnes Reschka, Stefanie Scheit-Koppitz, Prof. Dr. Marianna Michalowska
Verarbeitung: Softcover, Klebebindung
Seiten: 64
Maße: 15,2 cm x 22,8 cm
ISBN: 978-3-944721-28-6
Erscheinungsdatum: 1. Oktober 2014

We deliver free shipping within Germany from €15!

Germany: €3.50 (under €15)
Austria, Belgium, Netherlands, Luxembourg and Denmark: 5.00 €
Europe, Switzerland, USA, Canada: 7.50 €
Worldwide shipping: 15.00 €
All packages are handed over to DHL for shipping. Existing goods will be invoiced immediately and will be at your home within 2-3 working days.

Please note that these delivery times are average information provided by our delivery partners and we therefore cannot guarantee them. Backorders will be invoiced and shipped as soon as they are in stock. You will receive notifications about the delivery status of your order by email once it has been dispatched.

Orders shipped to the EU and abroad usually arrive within 7-14 days.
Kontakt
Selling price
$21.89
Regular price