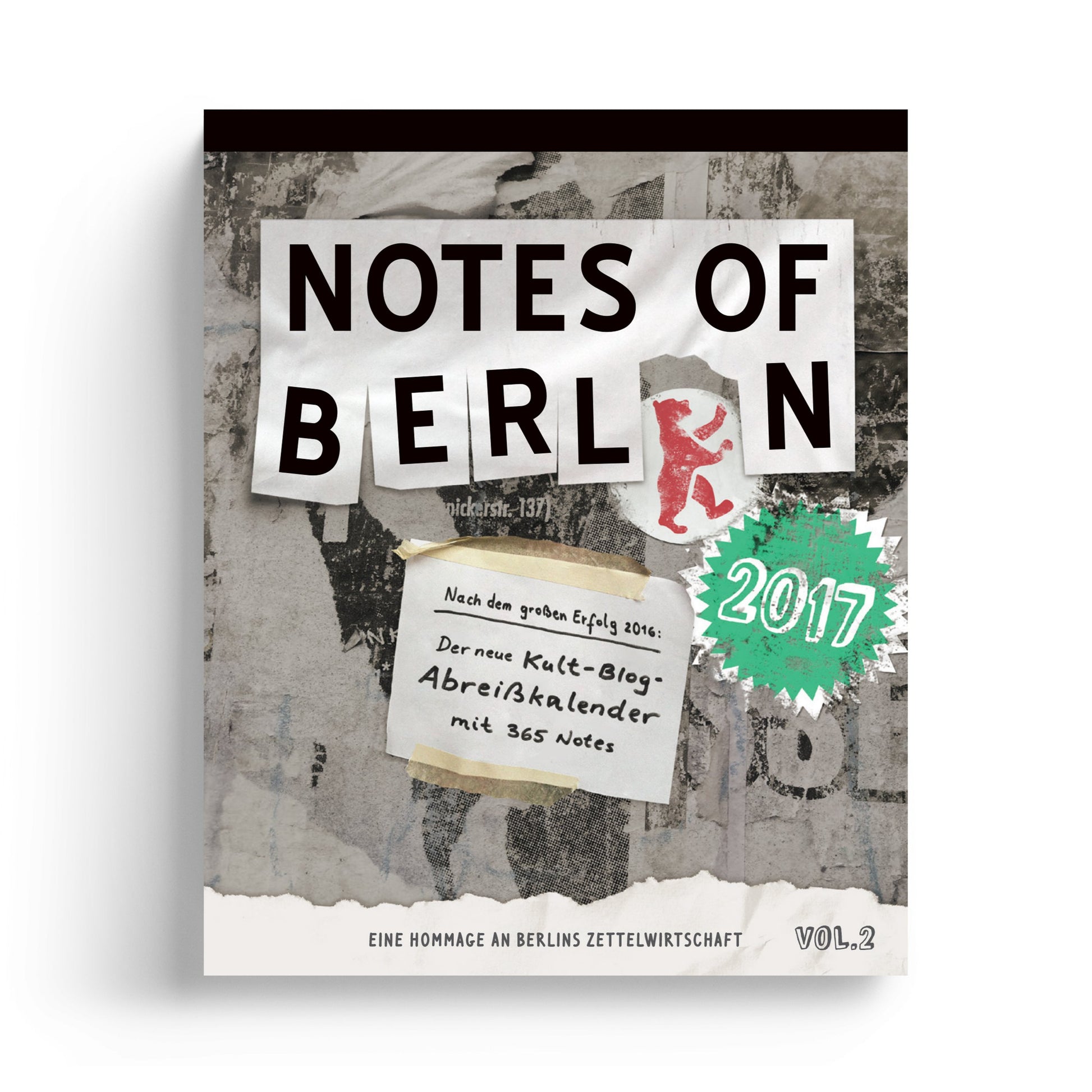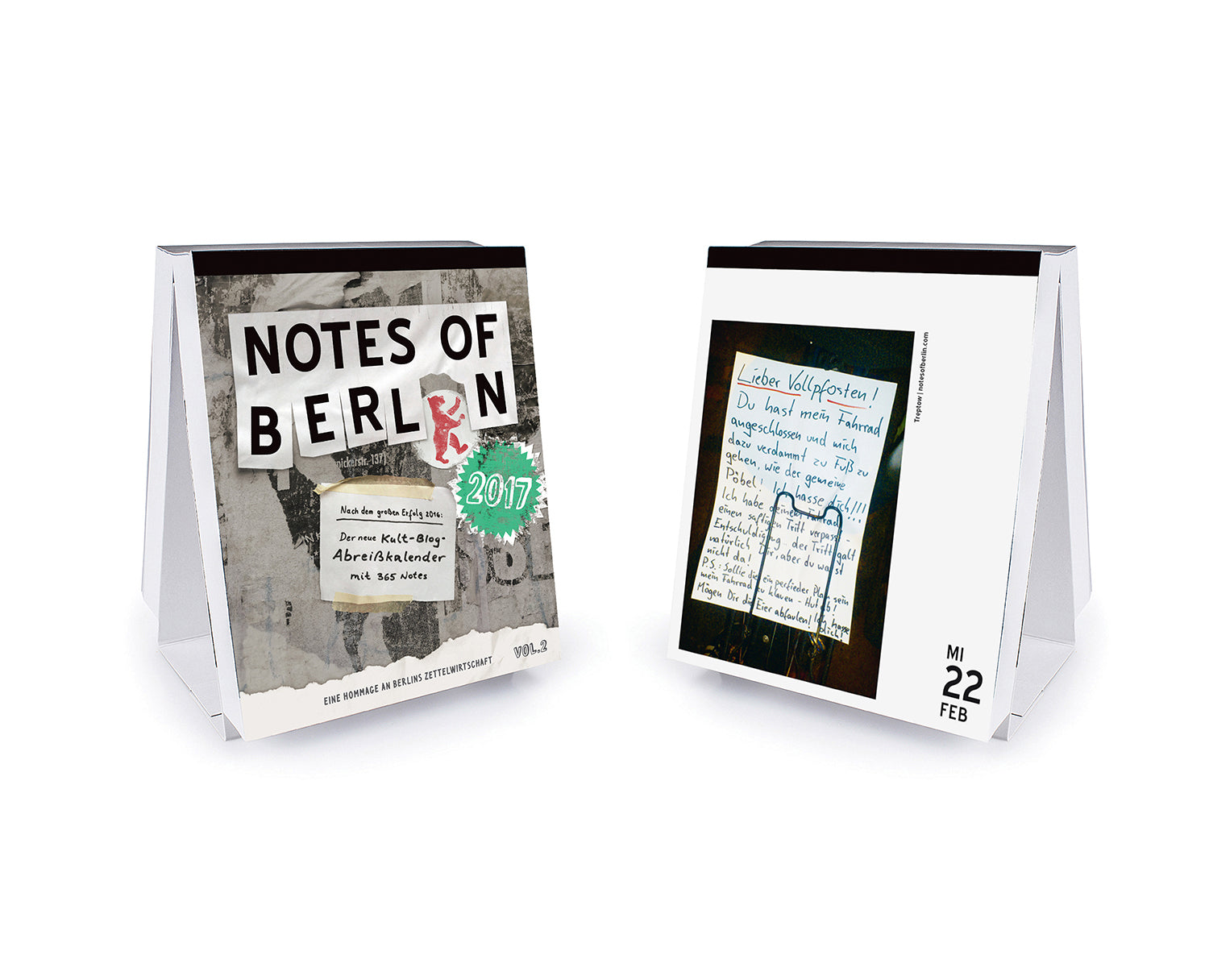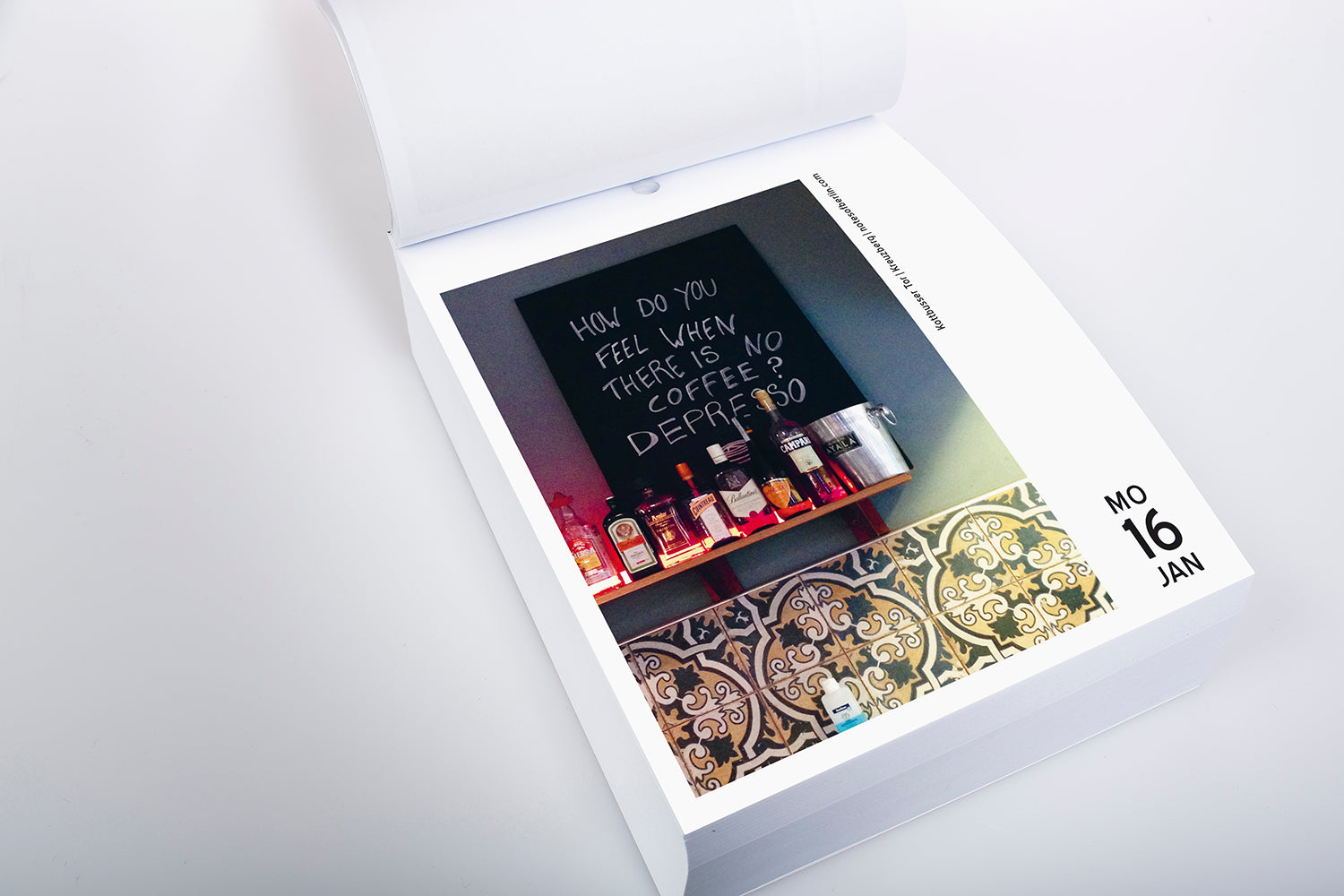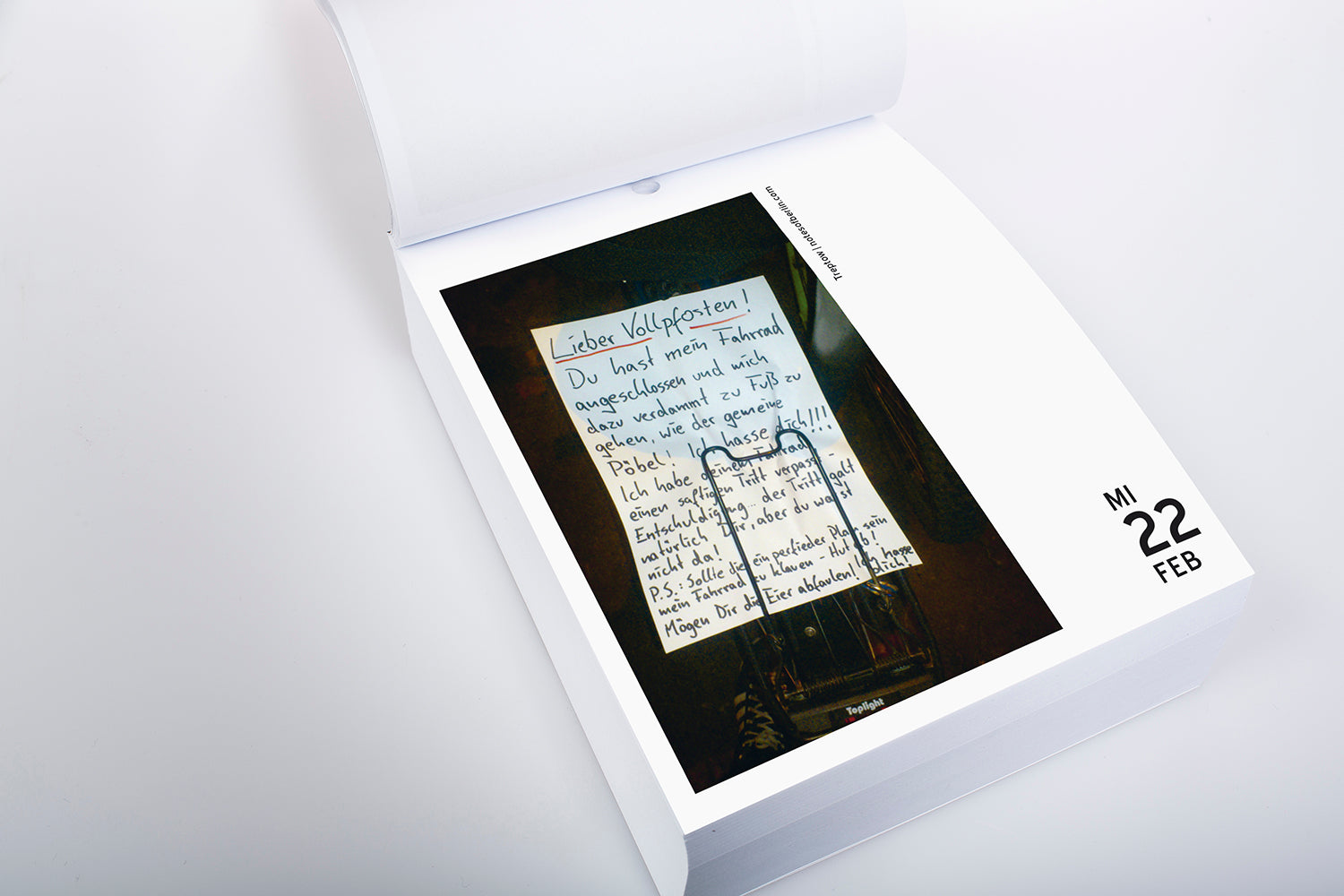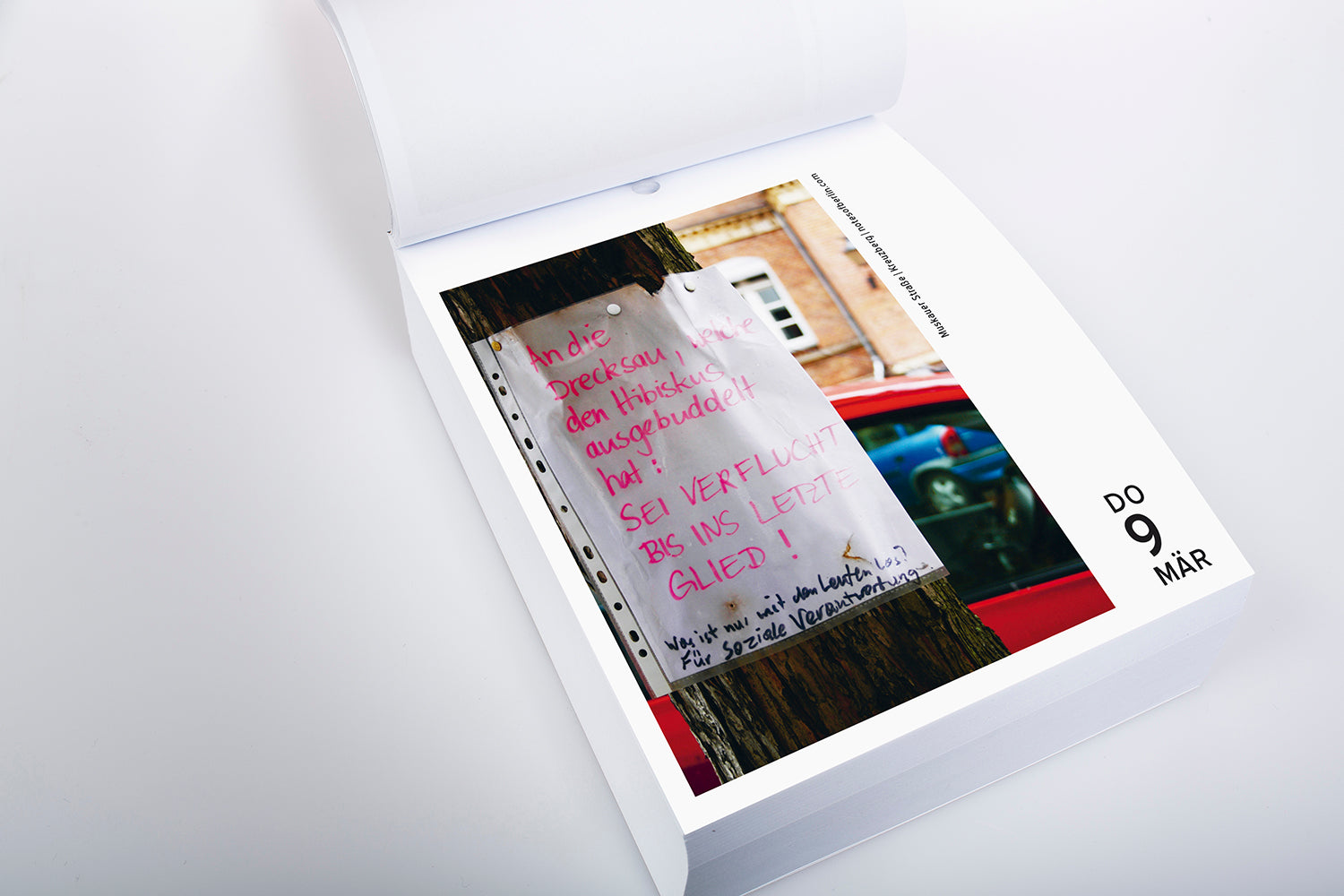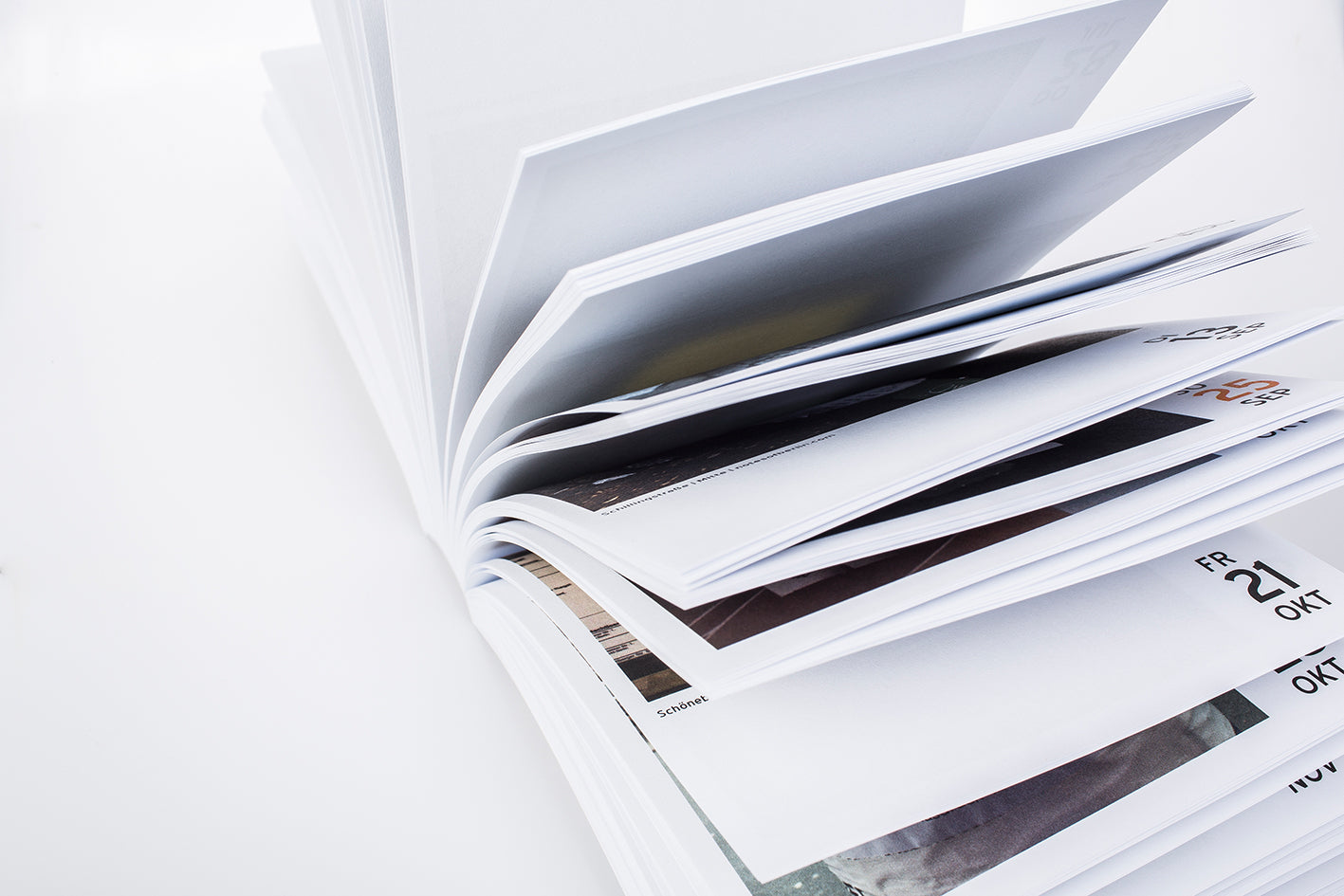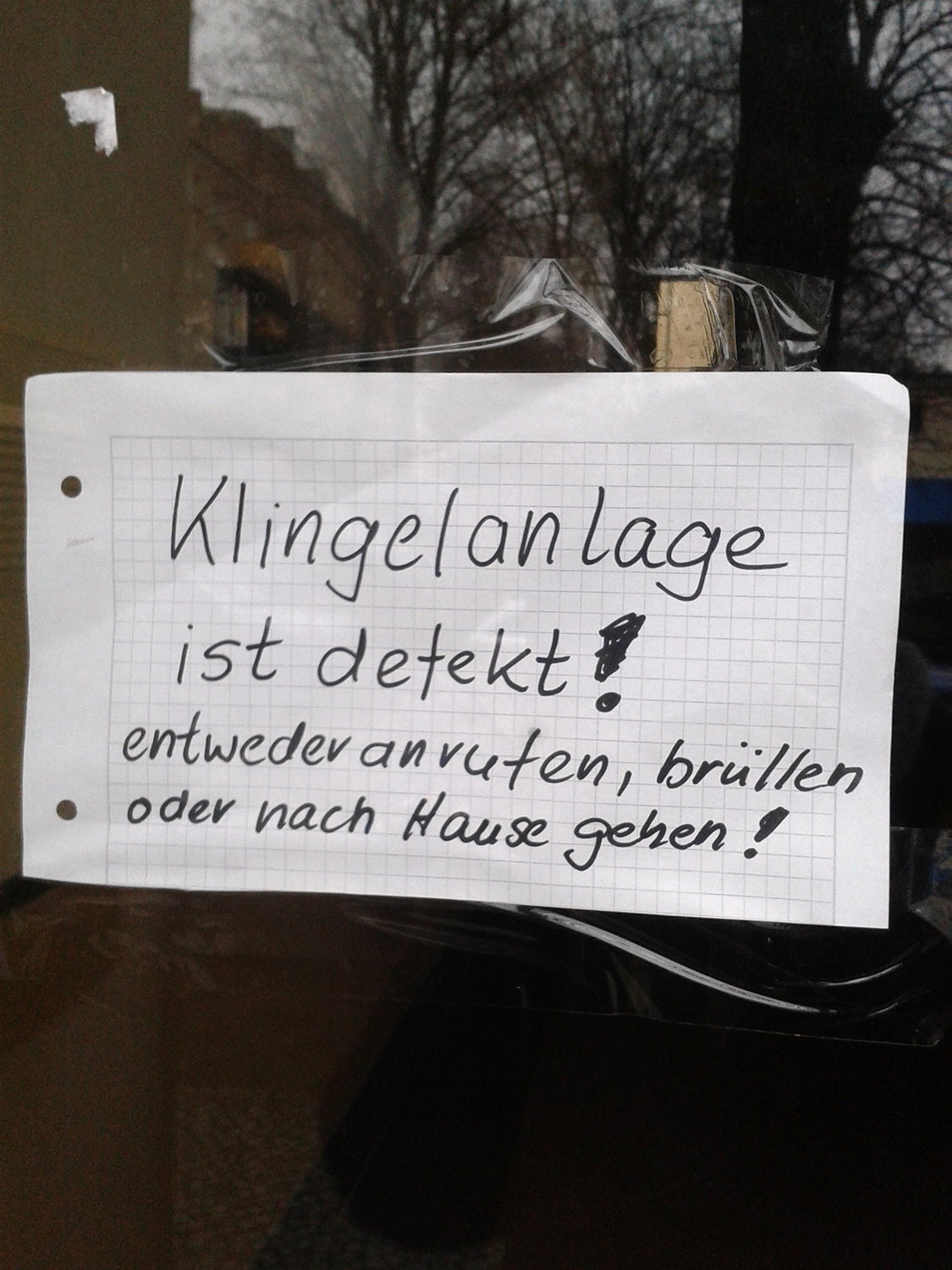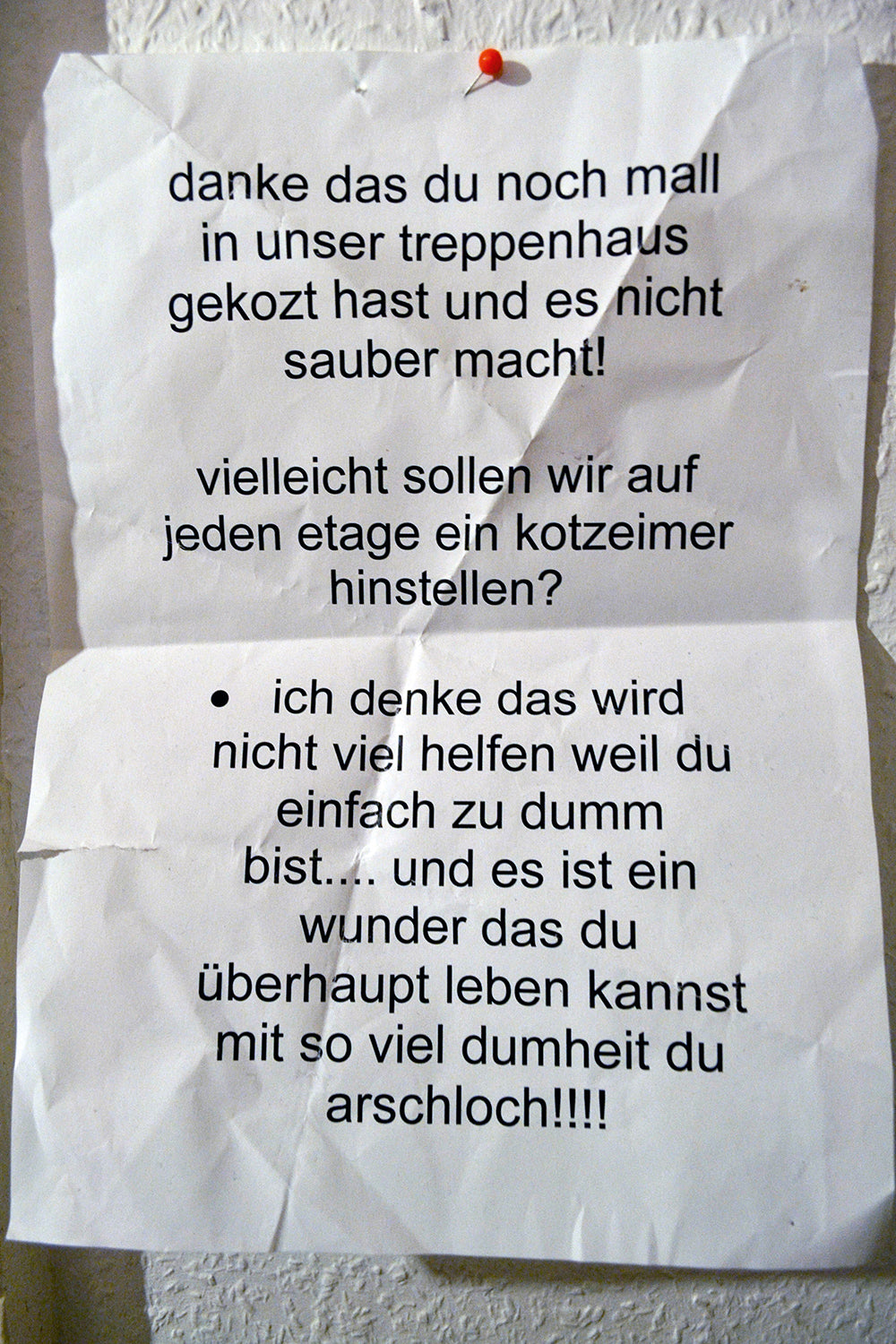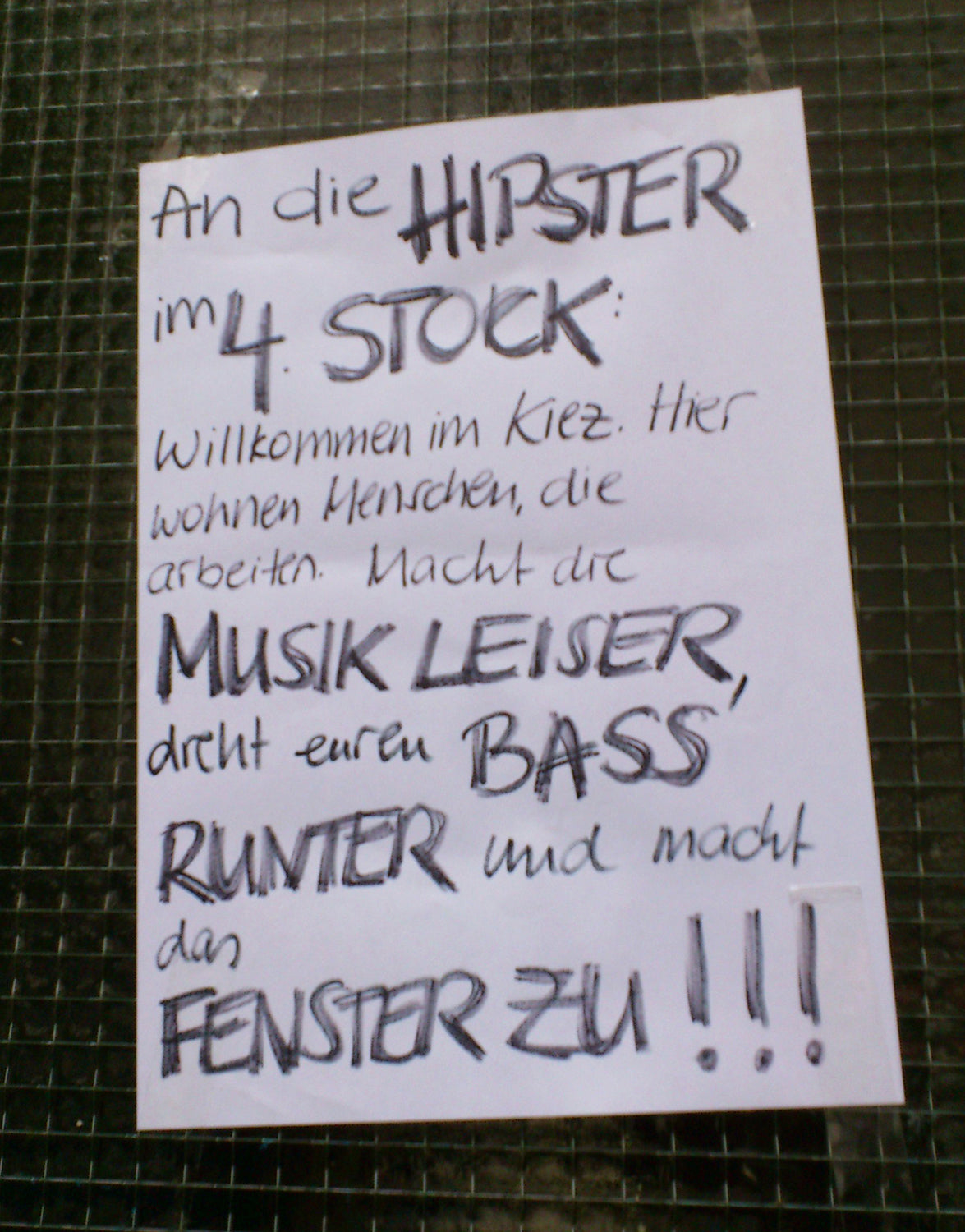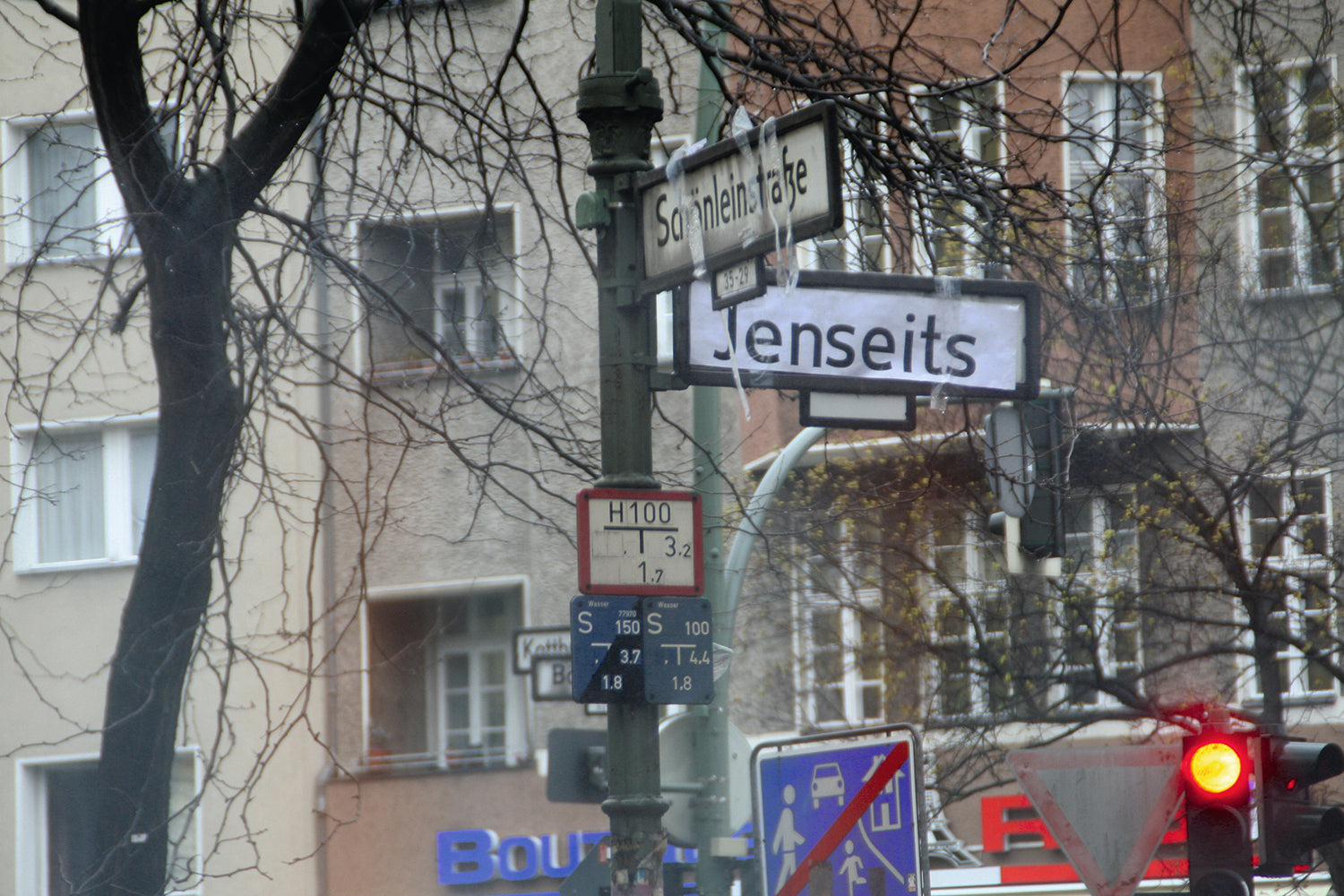 Tischkalender mit stabilem Karton-Aufsteller
Format: 13 cm x 15,8 cm
Seitenanzahl: 370 Seiten
selling price
24,80 €
Regular price
VAT included.
Auf Lager! Schon in 1–3 Werktagen bei dir.
After the first calendar in 2016 was sold out within a few weeks, the award-winning cult blog about the Berlin paper economy NOTES OF BERLIN will be published again in 2017 as a tear-off calendar!
365 times in 2017 a new, entertaining, creative or cryptic note from everyday street life in the capital will surprise us. The finds tell of love, theft, neighborhood quarrels and all sorts of curiosities such as runaway leopards and lost unicorns.
So they have become a completely independent medium, for "urban, analogue everyday culture communication", as Joab Nist, the founder of NOTES OF BERLIN calls it. The blog is powered by the submissions that Nist receives and curates daily from its community.
The site now has up to a million clicks a month, and NOTES OF BERLIN now has over 100,000 fans on Facebook. Everyone can participate, and so the archive of the "Notes" is growing every day. We are always impressed by the design variety of the paper messages.
Sprache: Deutsch
Herausgeber: Joab Nist, Oliver Seltmann
Gestaltung: Stefan Küstner
Verarbeitung: Tischkalender mit stabilem Karton-Aufsteller
Seiten: 370
Maße: 13 cm x 15,8 cm
ISBN: 978-3-944721-24-8
Erscheinungsdatum: 10. Oktober 2016

Germany: €3.50
We deliver within Germany free of charge from €19!

Austria, Belgium, the Netherlands, Luxembourg and Denmark: €5.00
Europe, Switzerland, USA, Canada: €7.50
Worldwide shipping: €15.00
All packages are handed over to DHL for shipping. Existing goods will be invoiced immediately and delivered within 2 - 4 working days. Please note that these delivery times are average information from our delivery partners and we cannot guarantee them. Backorders will be billed and shipped as soon as they are in stock. You will receive email notifications of the delivery status of your order once it has shipped.

EU and international orders usually arrive within 7-14 days.
Notes of Berlin 2017
selling price
24,80 €
Regular price