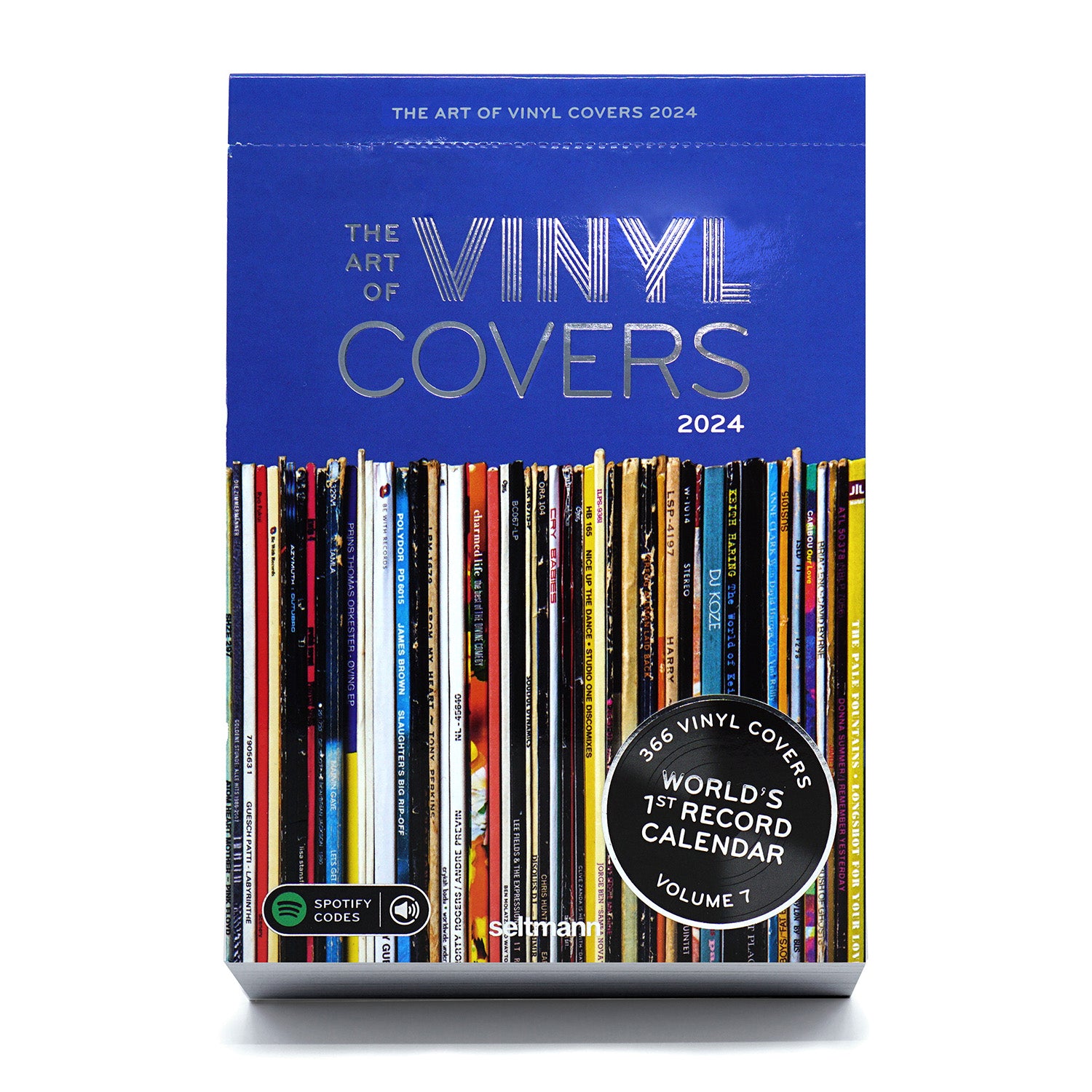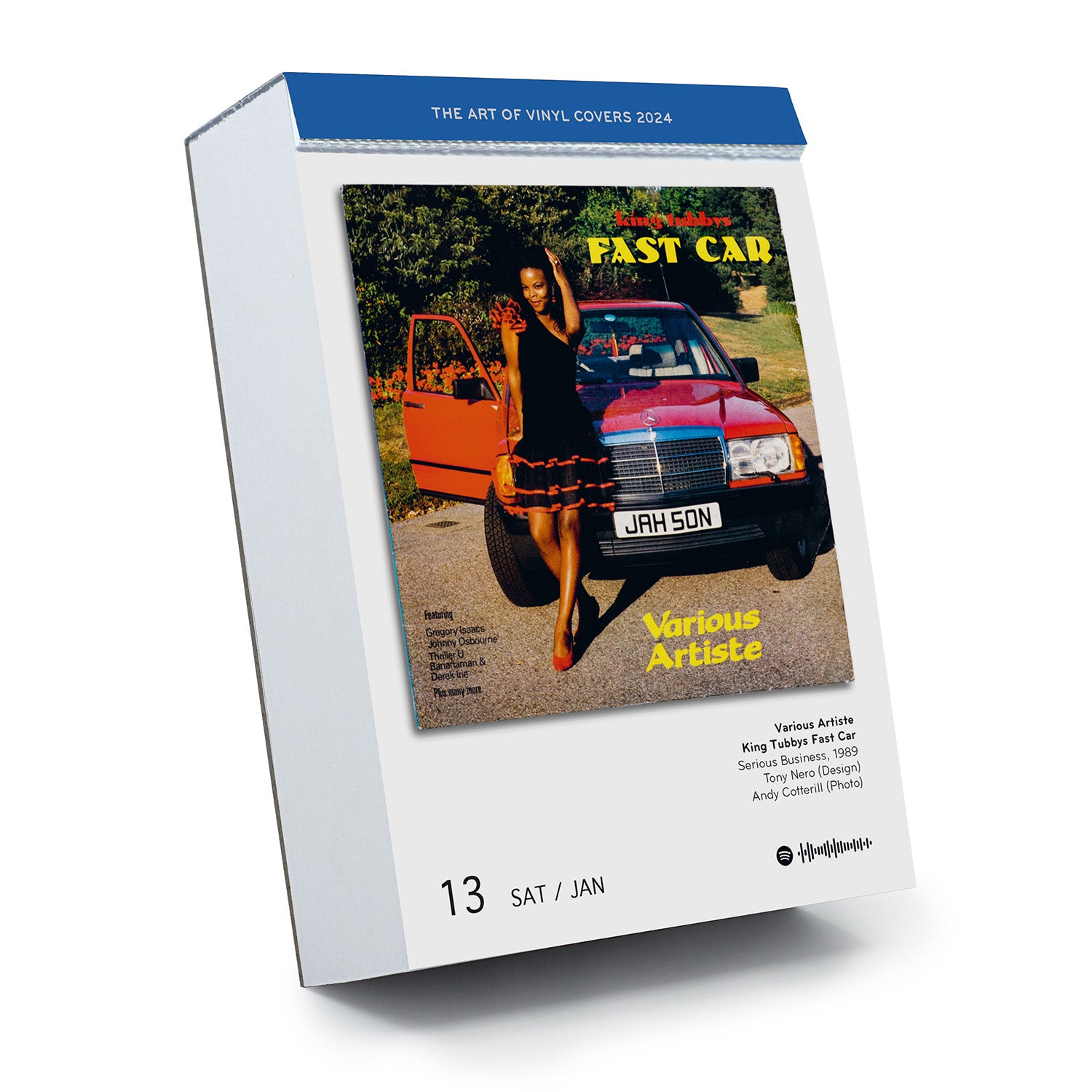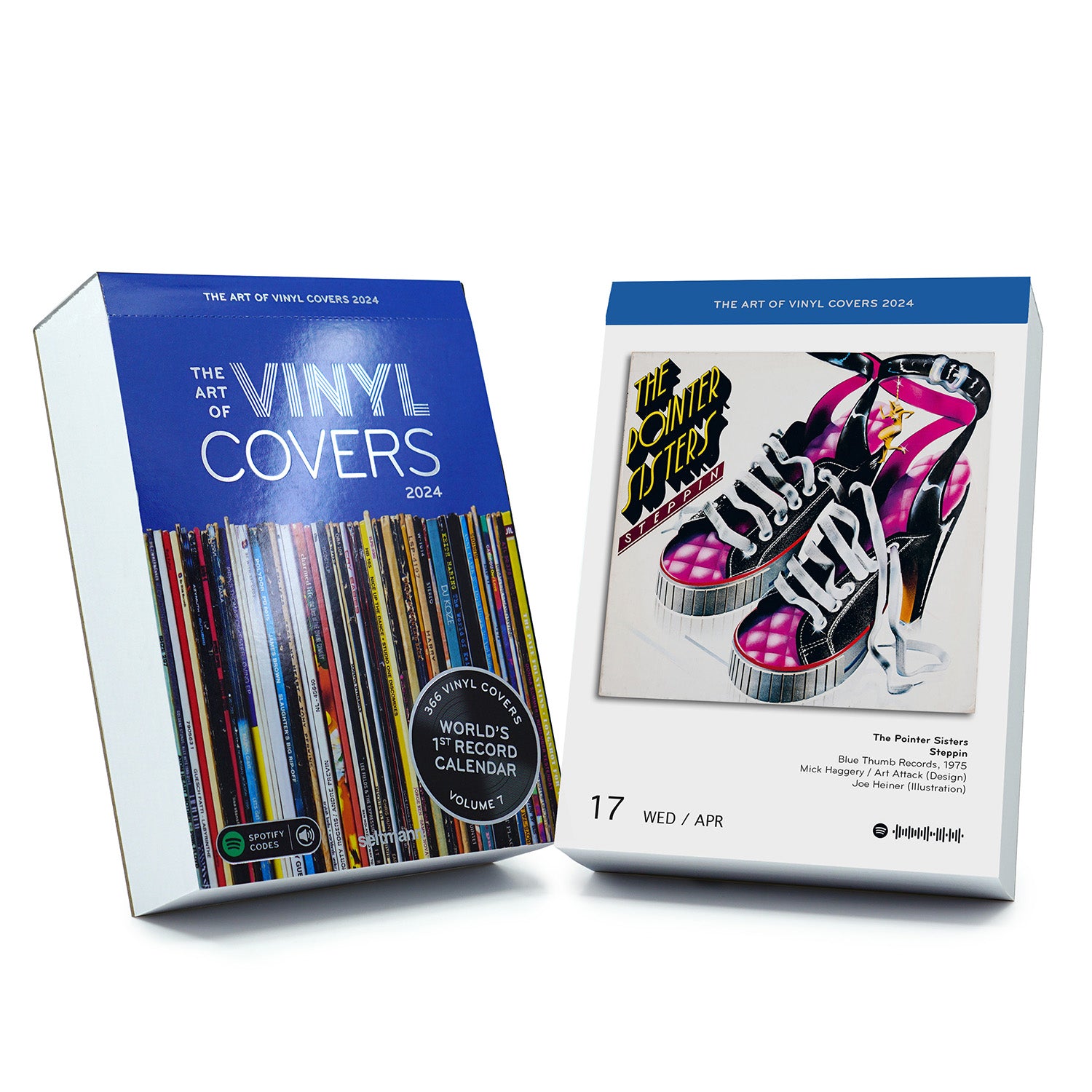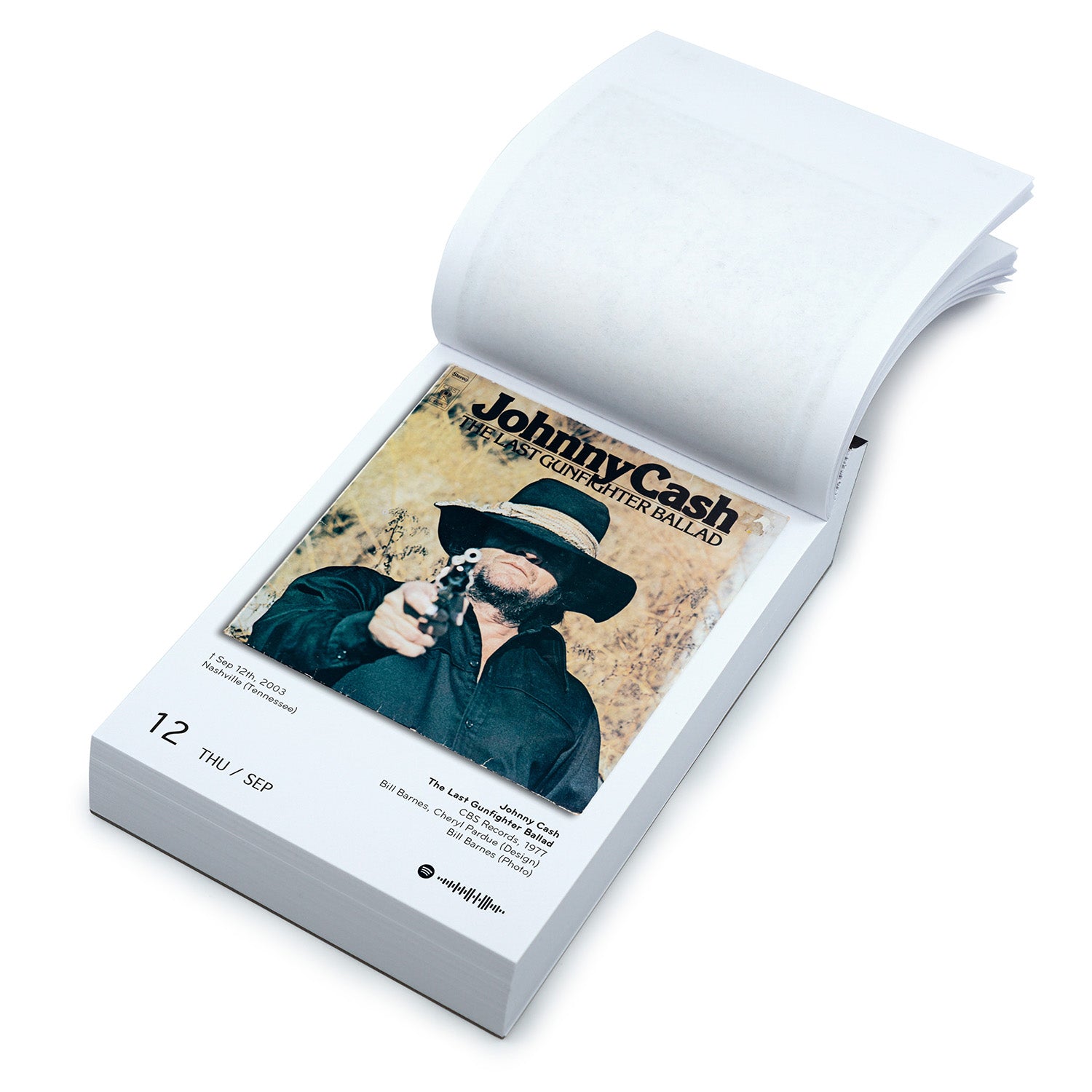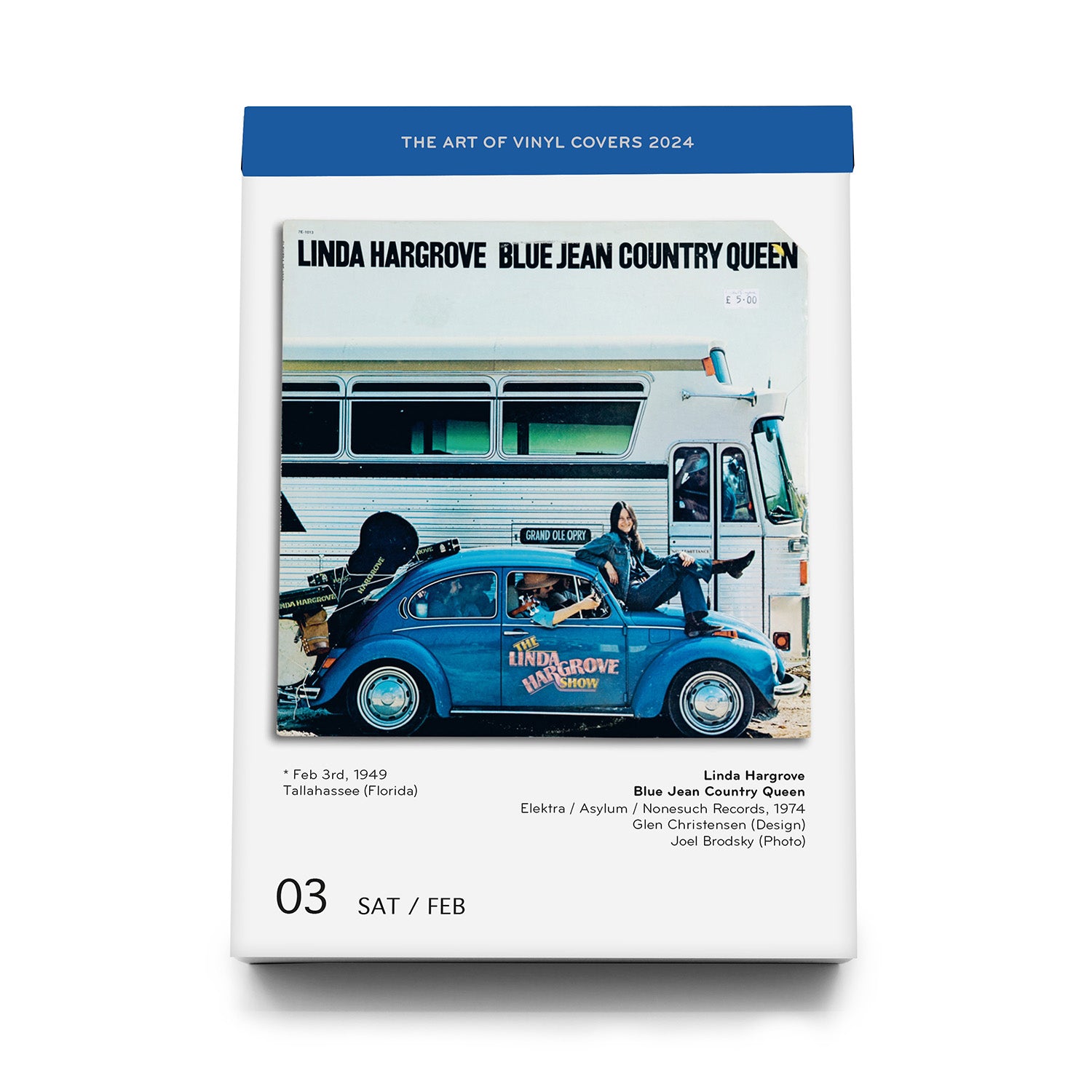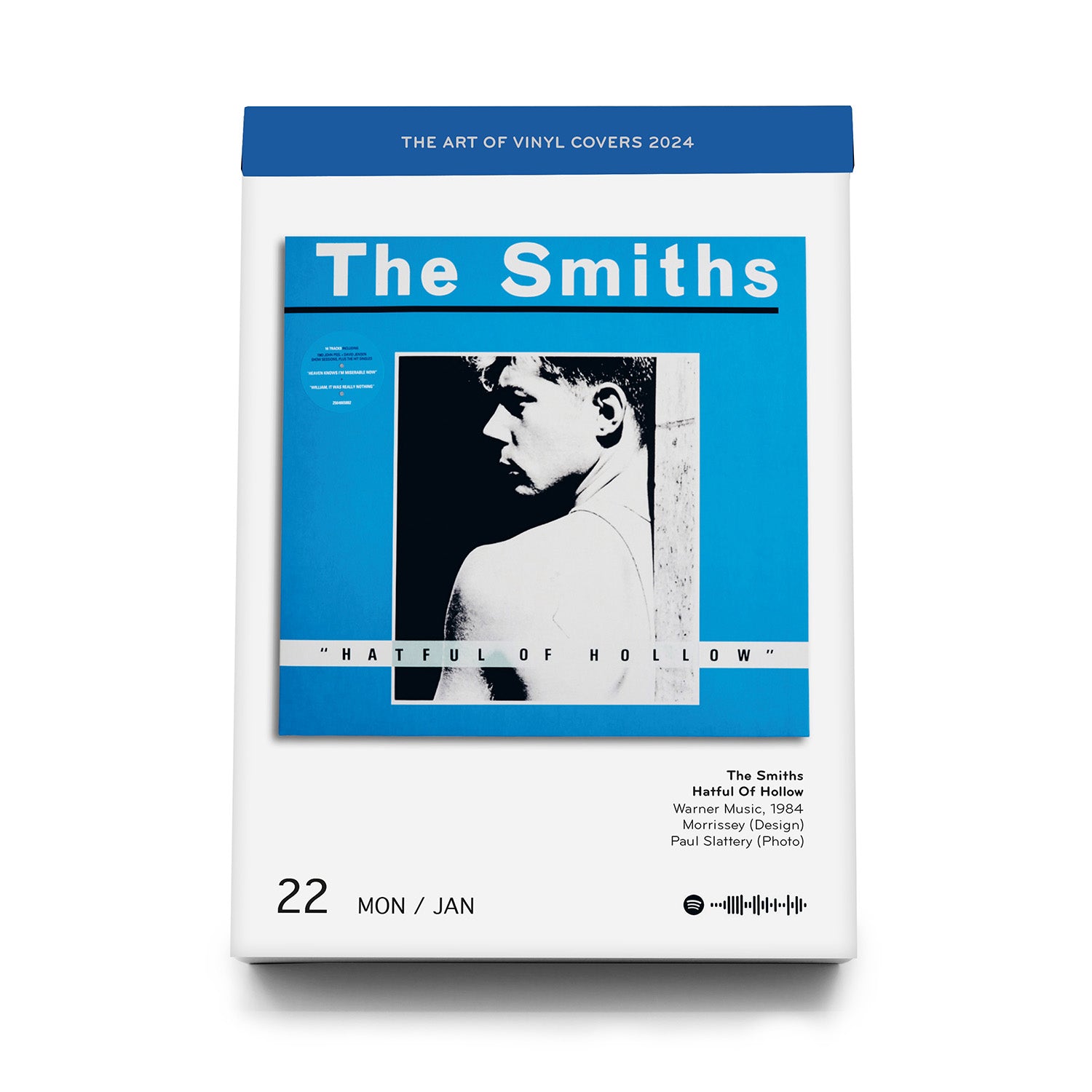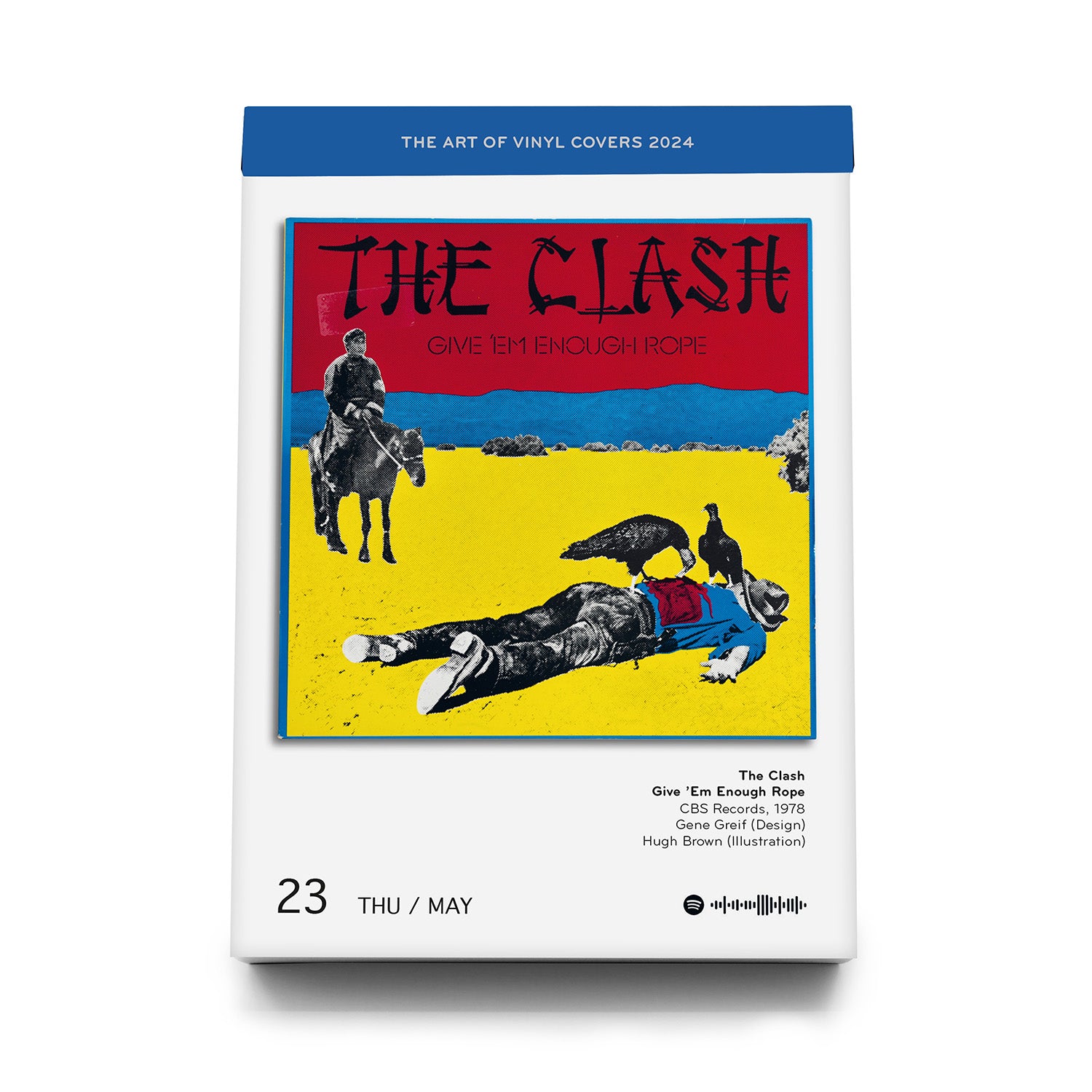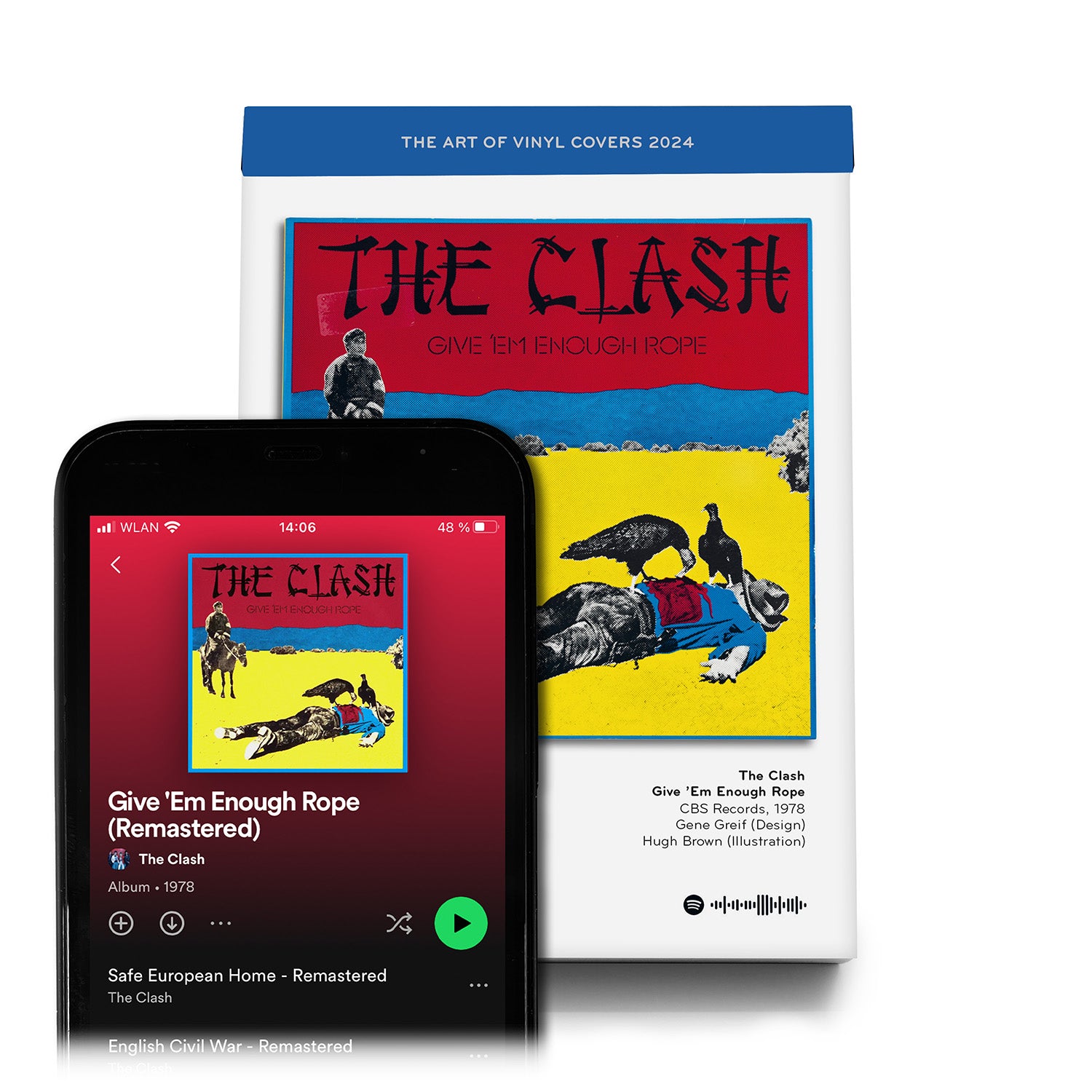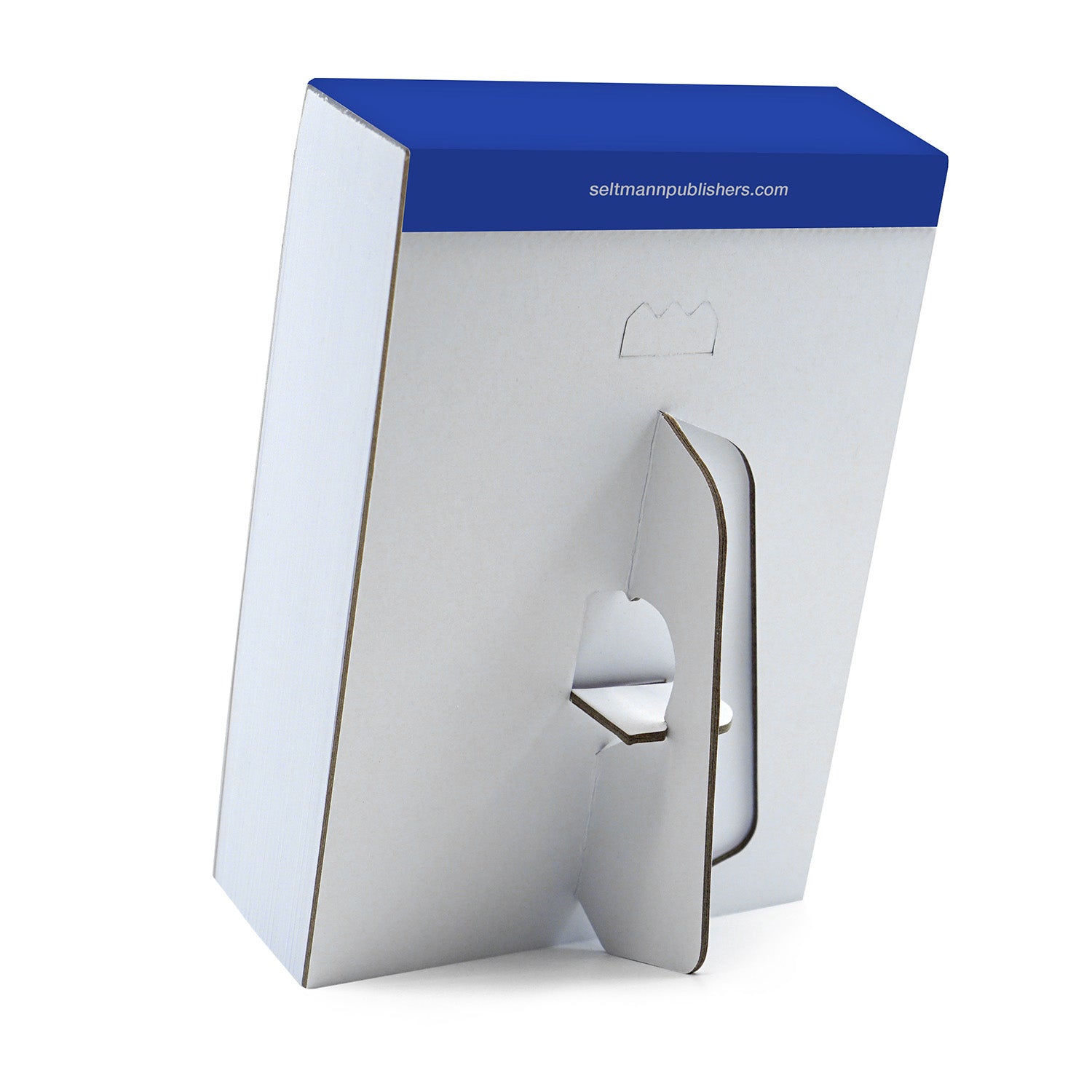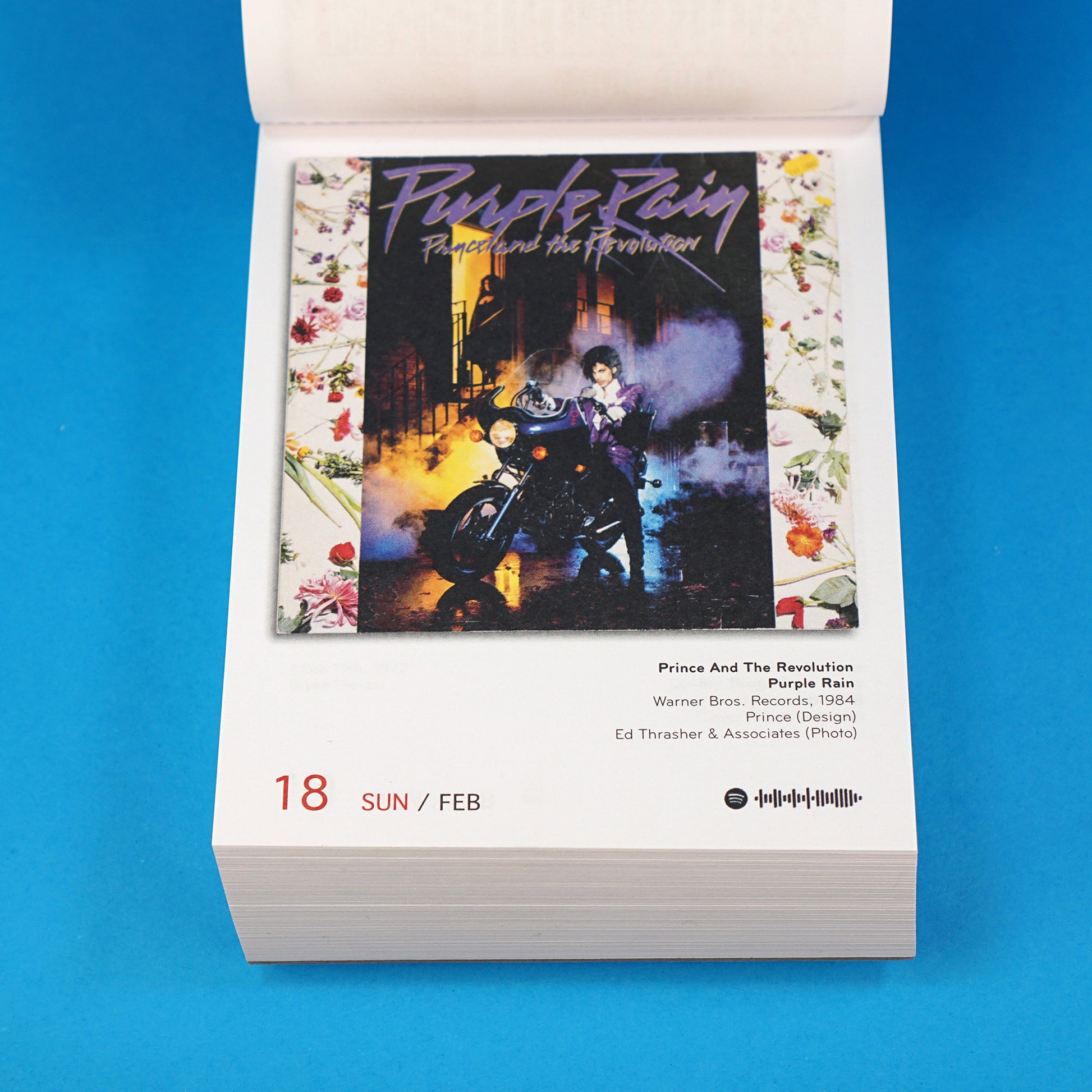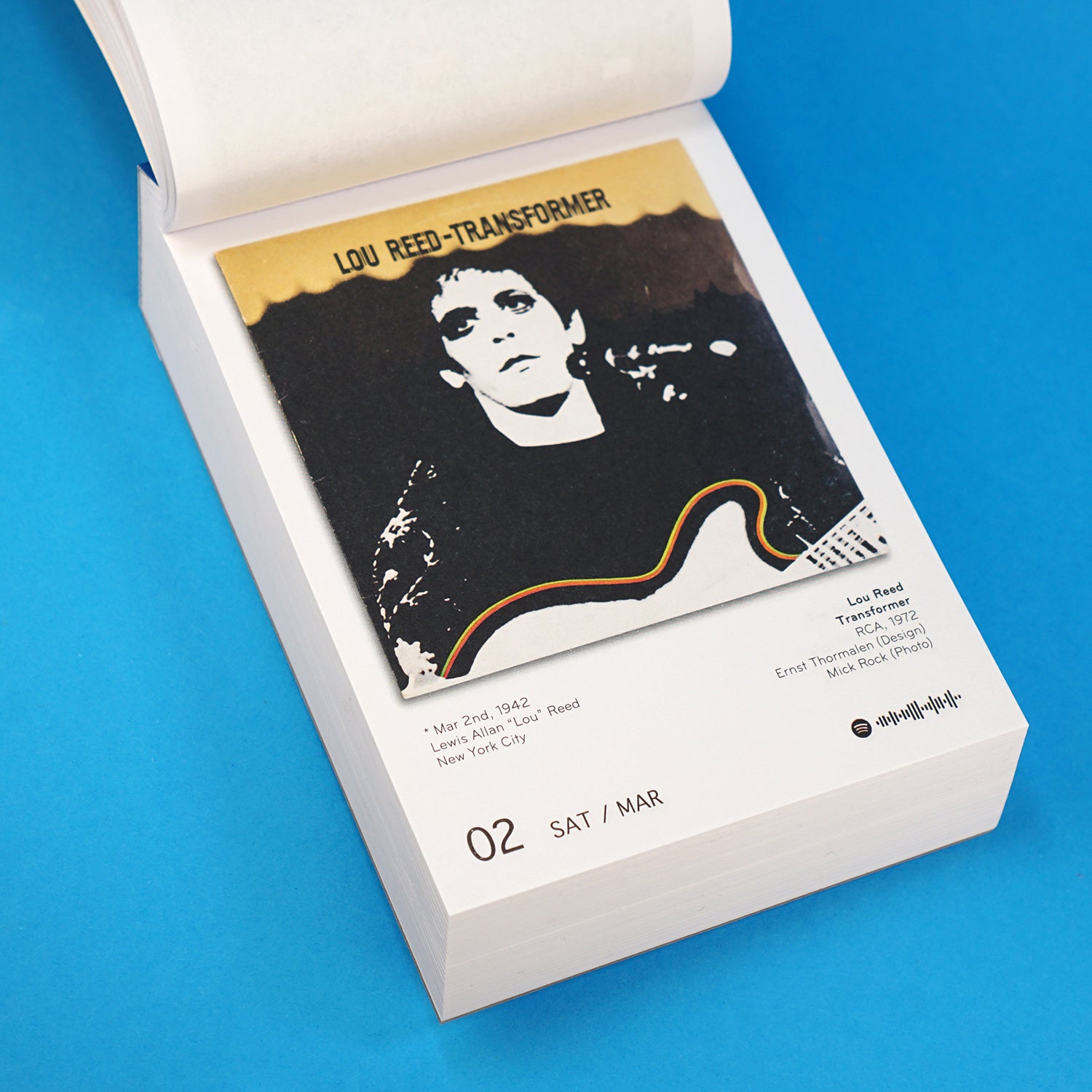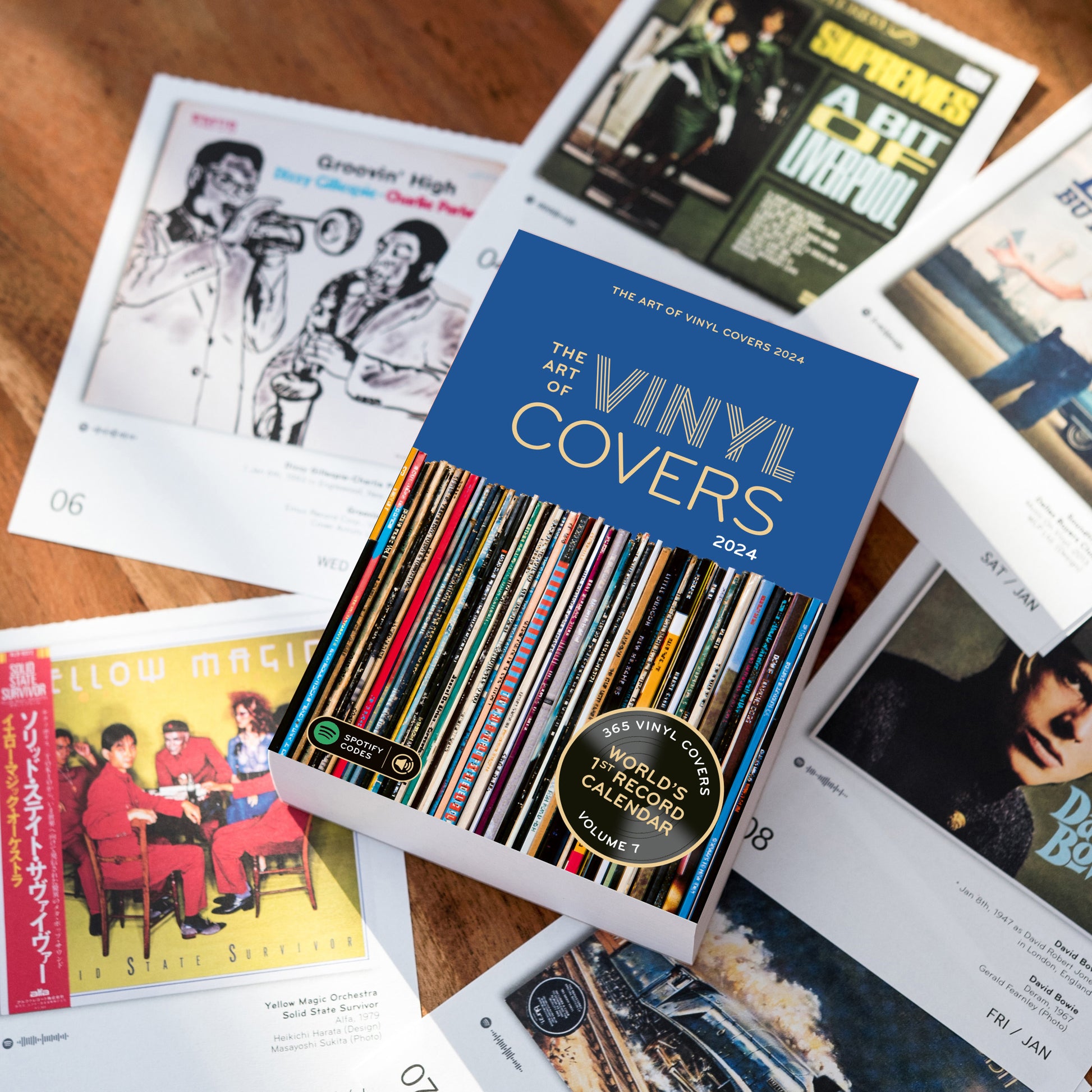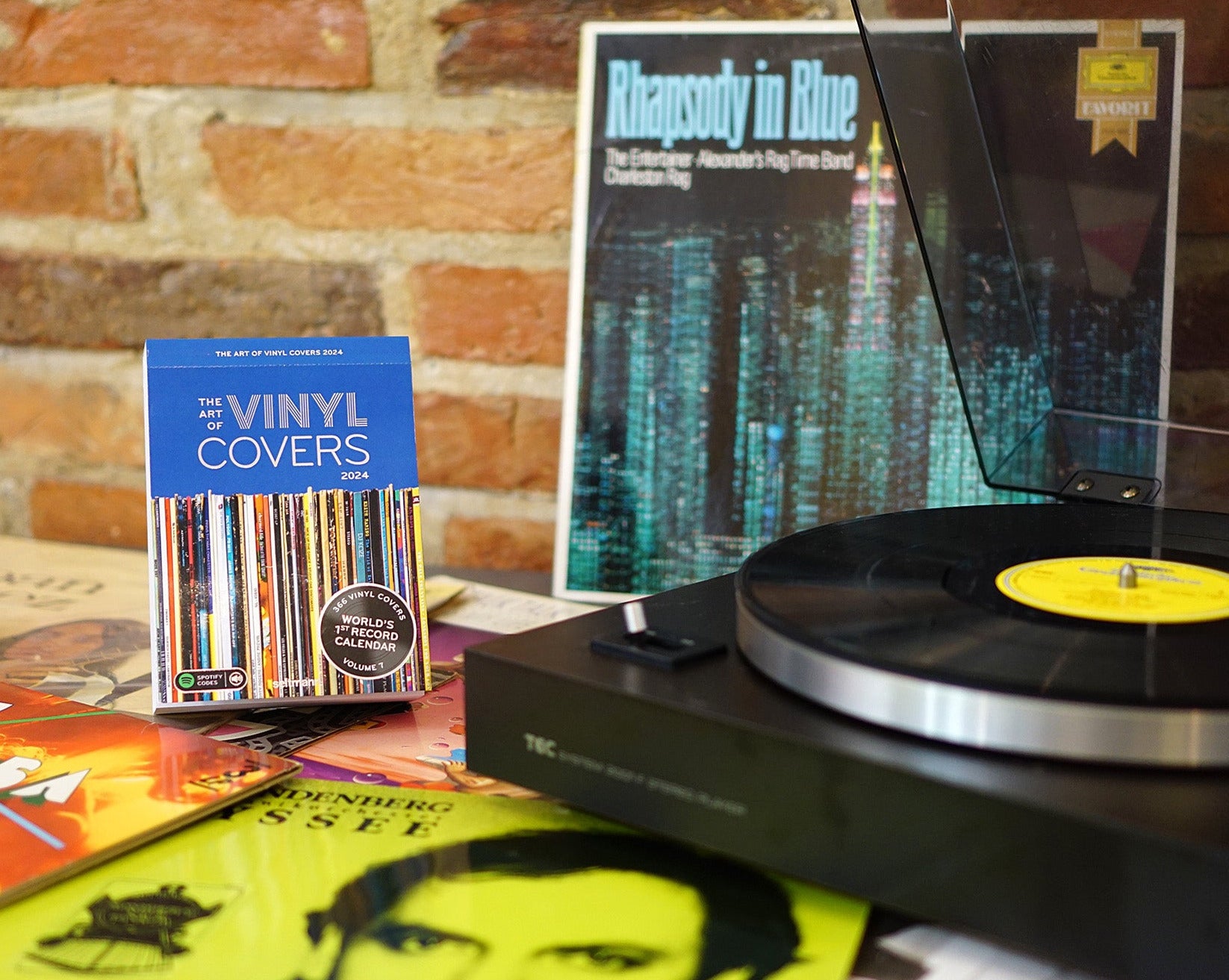 The Art of Vinyl Covers 2024
Tischkalender mit stabilem Karton-Aufsteller
Format: 11,5 cm x 16 cm
Seitenanzahl: 370 Seiten
selling price
24,80 €
Regular price
VAT included.
Auf Lager! Schon in 1–3 Werktagen bei dir.
The seventh edition of the popular vinyl calendar with 365 vinyl covers for 2024
Vinyl records and record stores are currently experiencing a revival, and with it the artistically designed covers of the past decades are also coming back into consciousness and present us with real music and design history in an inspiring way.


Now the world's first tear-off calendar with 365 vinyl covers from well-known and unknown musicians of all genres is being published for the sixth time. These include real classics, but also unknown and bizarre ones. In addition to the daily music inspiration and the graphic feast for the eyes, the names of the respective cover photographers, illustrators and art directors can also be found on each page. A must-have for all record lovers and graphic design nerds!

And the hit: with the printed Spotify Codes, any album from the vinyl calendars can be played anywhere and immediately.
Sprache: Englisch
Herausgeber: Oliver Seltmann
Autor: Bernd Jonkmanns
Fotografie: Bernd Jonkmanns
Gestaltung: Stefan Küstner, Sandro Heindel
Verarbeitung: Tischkalender mit stabilem Karton-Aufsteller
Seiten: 370
Maße: 11,5 cm x 16 cm
ISBN: 978-3-949070-36-5
Erscheinungsdatum: Mitte Juli 2023

Wir liefern innerhalb Deutschlands ab 15 € versandkostenfrei!

Deutschland: 3,50 € (unter 15€)
Österreich, Belgien, Niederlande, Luxemburg und Dänemark: 5,00 €
Europa, Schweiz, USA, Kanada: 7,50 €
Weltweiter Versand: 15,00 €
Alle Pakete werden für den Versand an DHL übergeben. Vorhandene Ware wird umgehend in Rechnung gestellt und ist innerhalb von 2–3 Werktagen bei dir zu Hause.

Bitte beachten Sie, dass es sich bei diesen Lieferzeiten um durchschnittliche Angaben unserer Lieferpartner handelt und wir diese daher nicht garantieren können. Lieferrückstände werden in Rechnung gestellt und ausgeliefert, sobald sie vorrätig sind. Sie erhalten per E-Mail Benachrichtigungen über den Lieferstatus Ihrer Bestellung, sobald diese verschickt wurde.

Bestellungen, die in die EU und ins Ausland versendet werden treffen in der Regel innerhalb von 7–14 Tagen ein.
"Owning vinyl is like having a beautiful painting hanging in your living room. It's something you can hold, pore over the lyrics and immerse yourself in the art work."
– Steven Wilson
The Art of Vinyl Covers 2024
selling price
24,80 €
Regular price
Scanne die Spotify-Codes, um jedes Album sofort abzuspielen!
Klicken Sie auf die Suchleiste in Ihrer Spotify-App. Tippen Sie dann auf das Kamerasymbol oben rechts. Scannen Sie den gedruckten Spotify-Code auf dem Kalenderblatt. Musik genießen!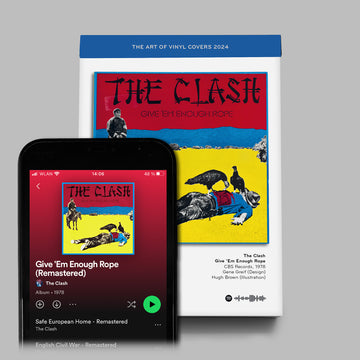 Entdecke alle Vinyl-Kalender