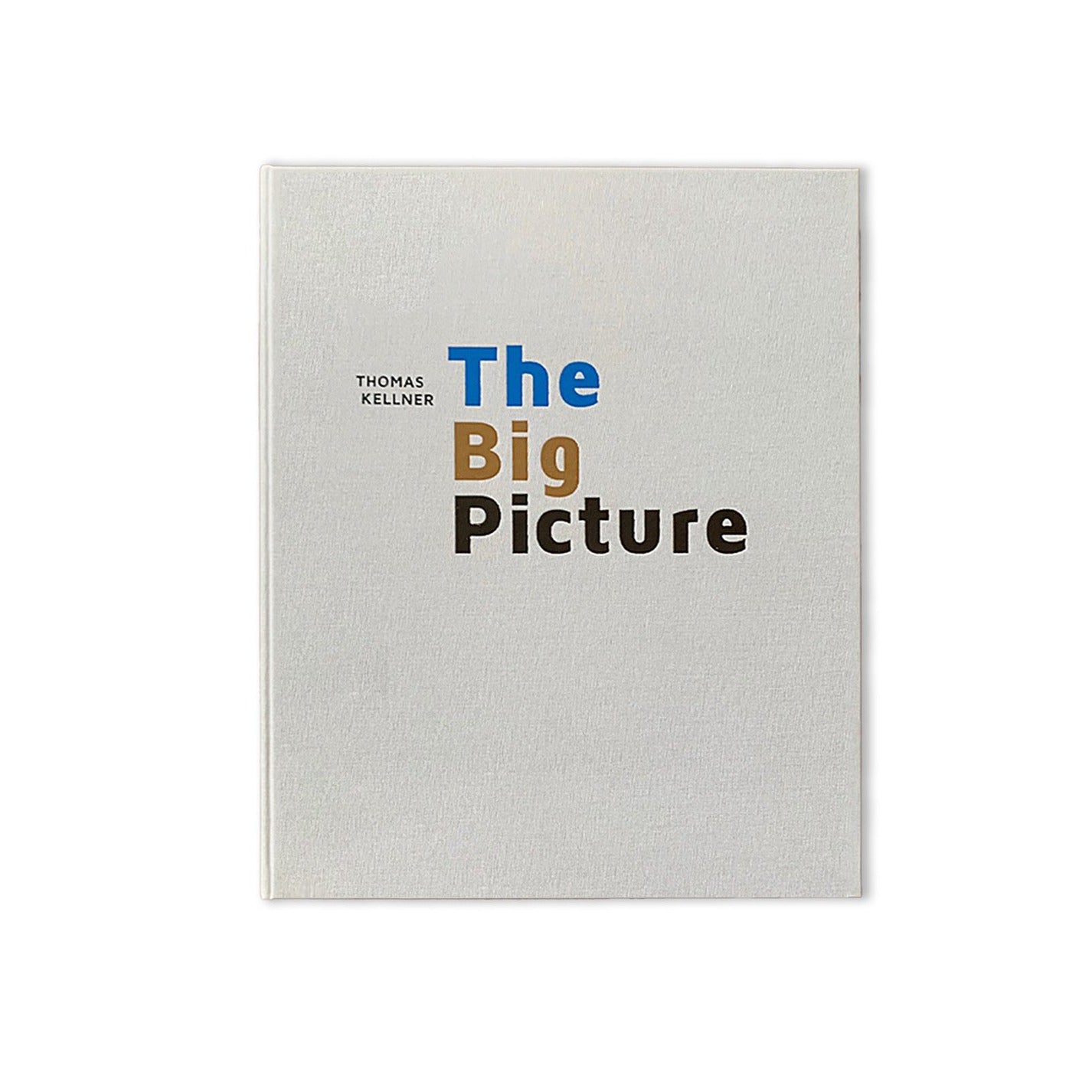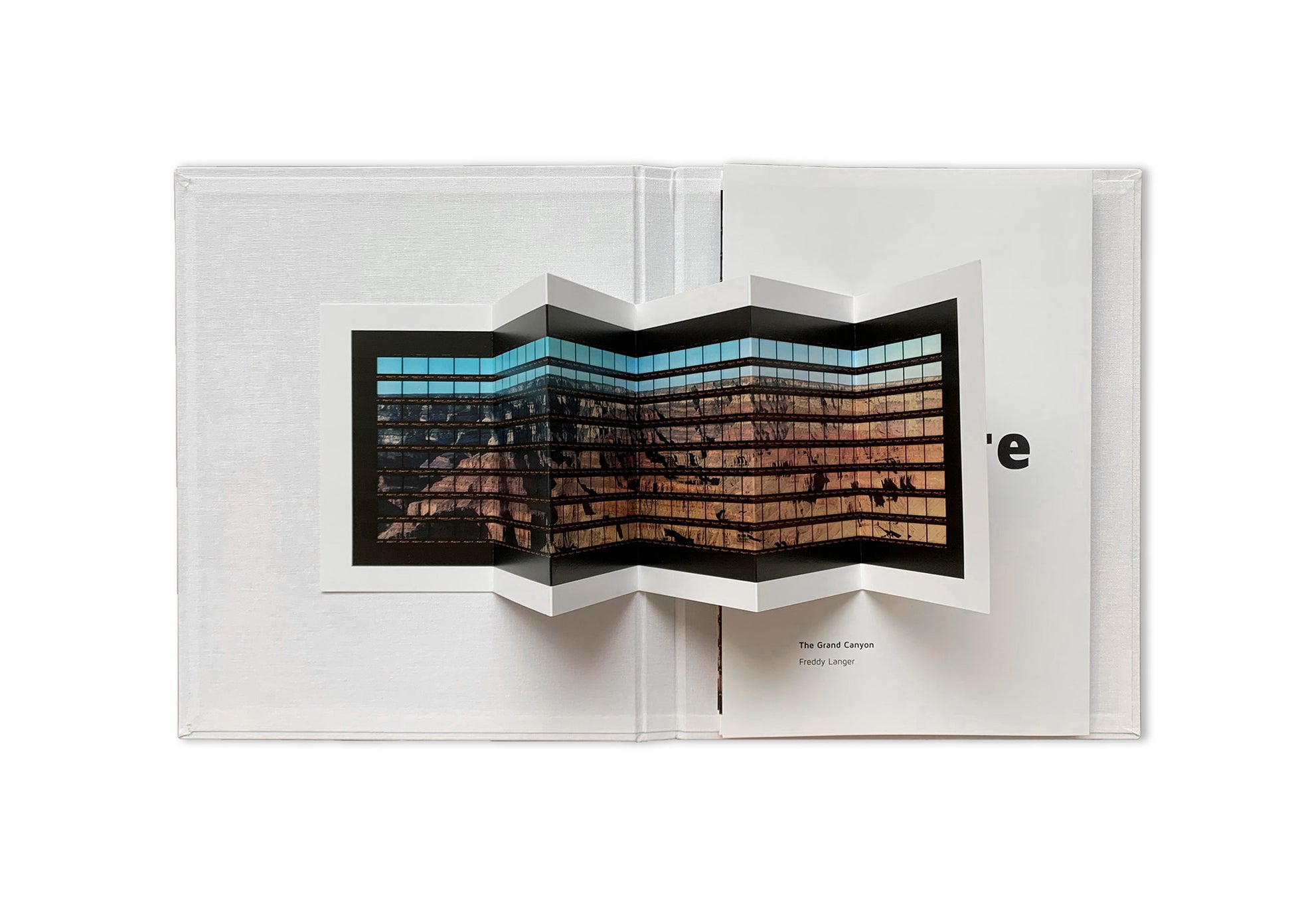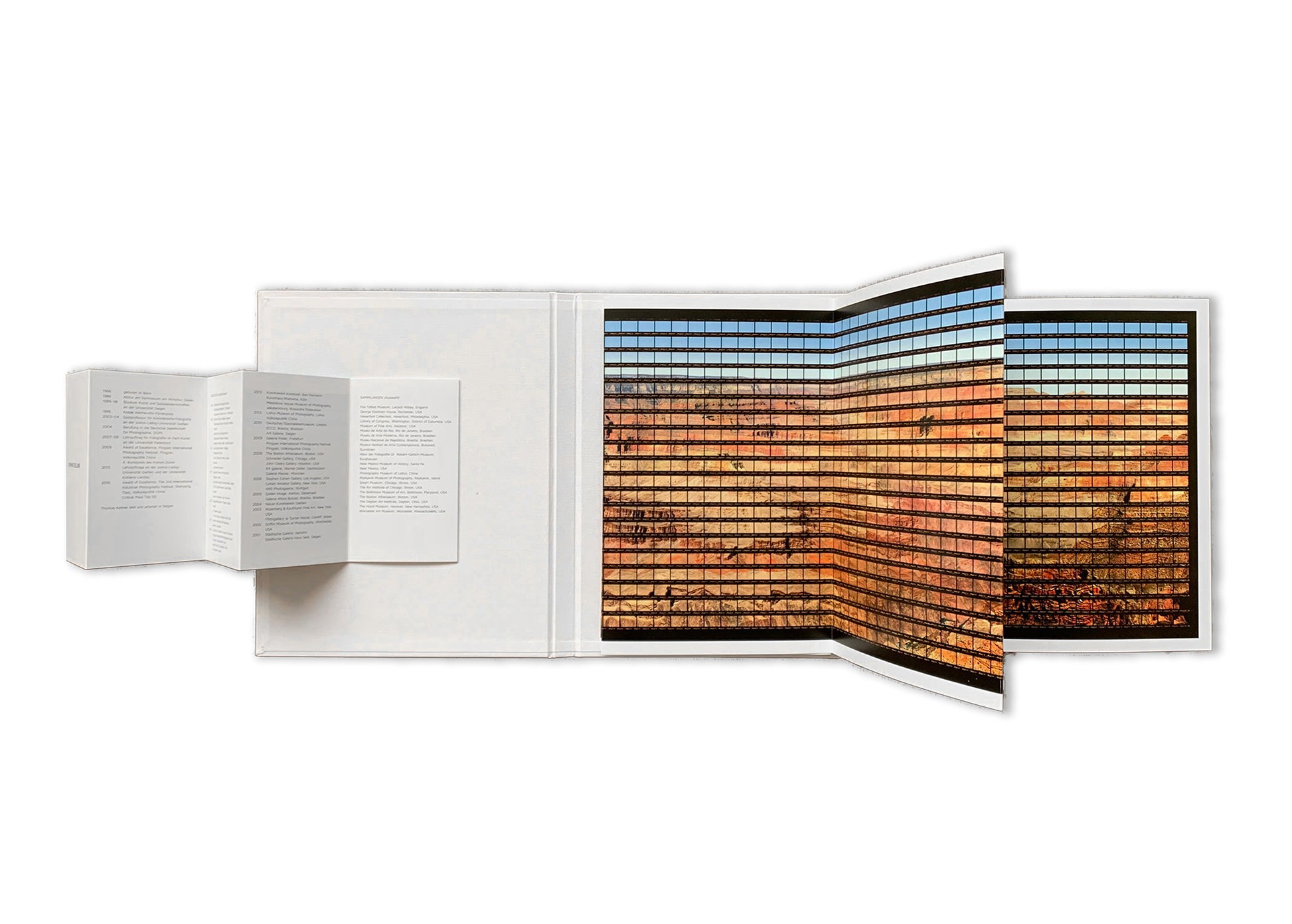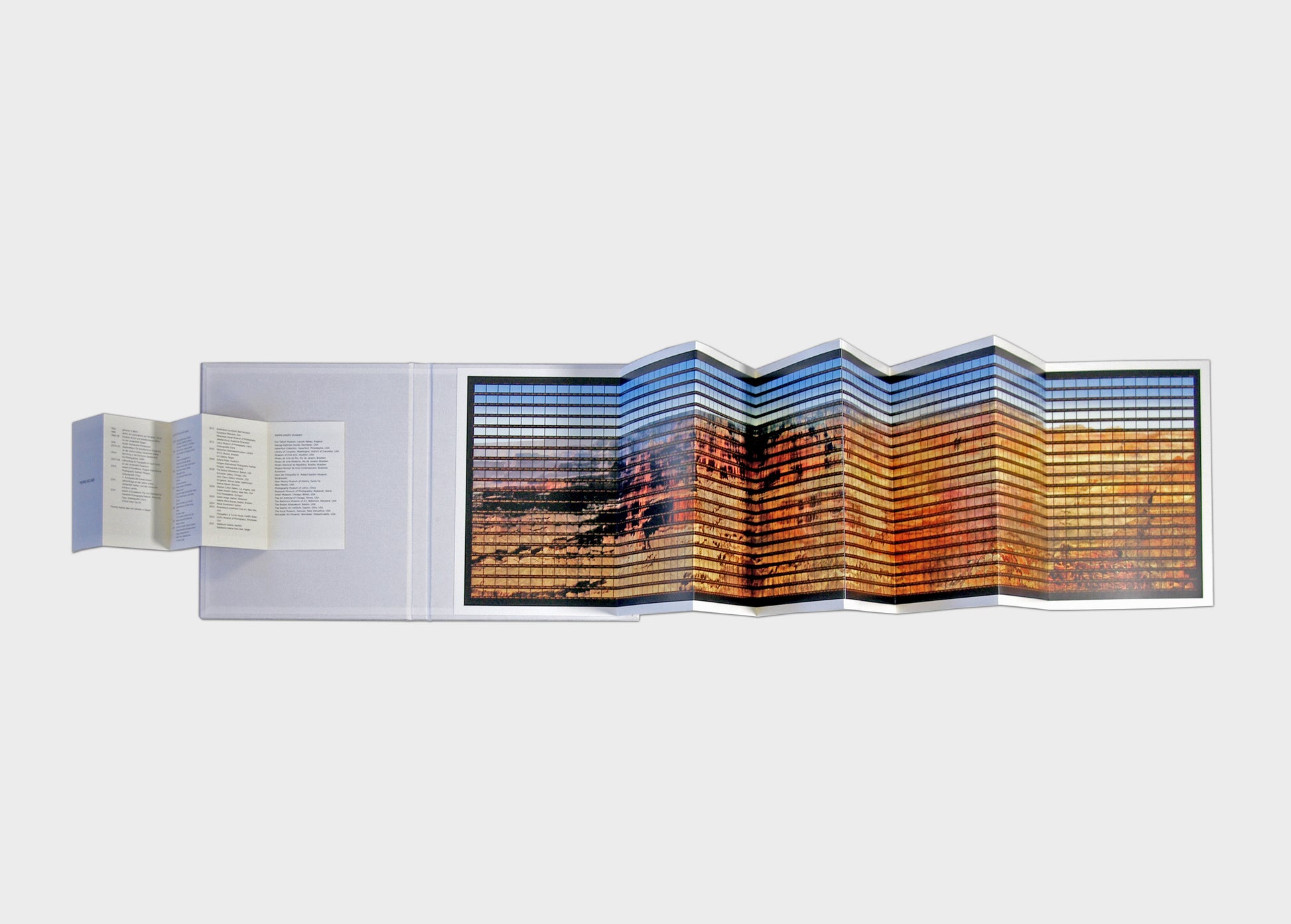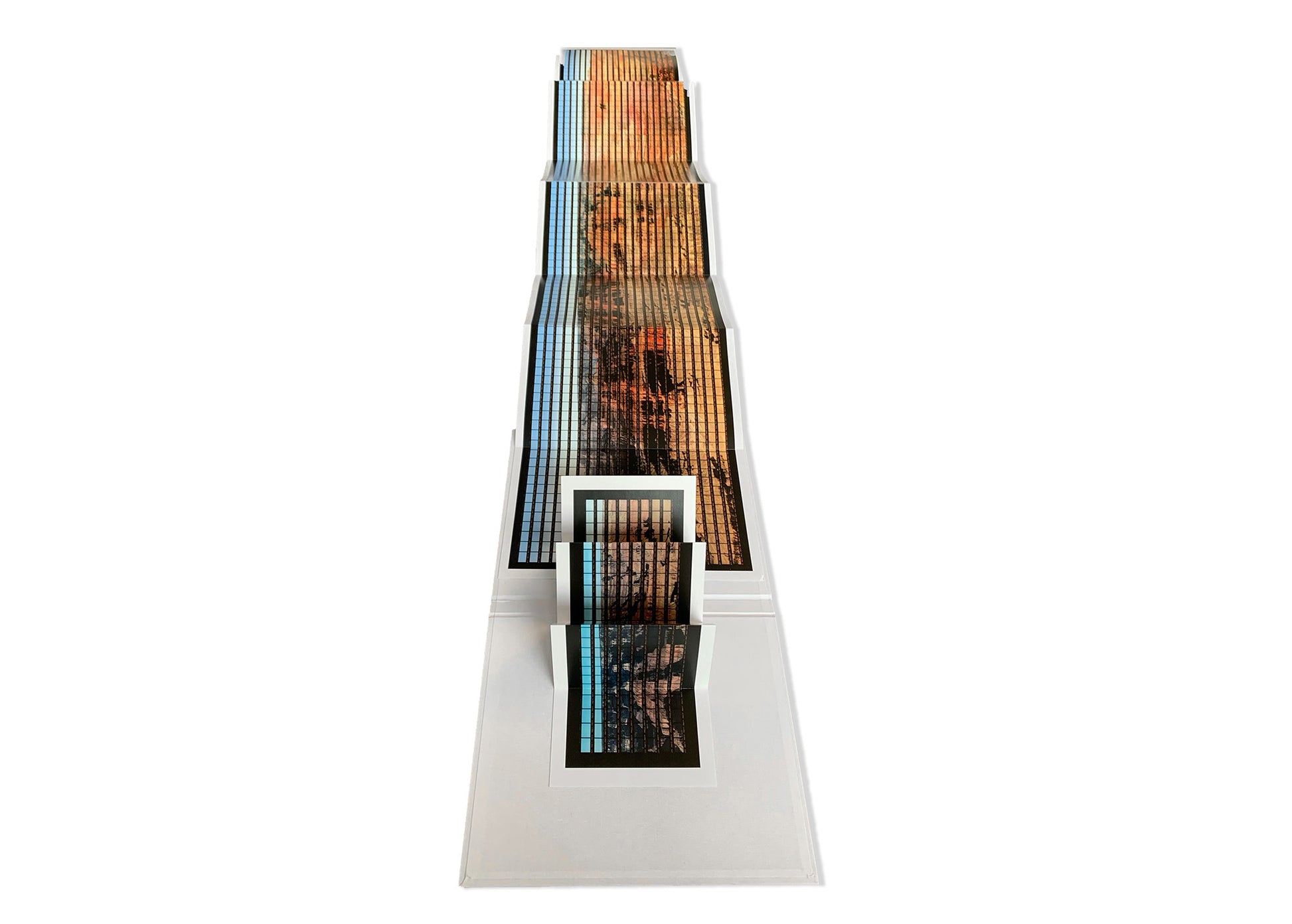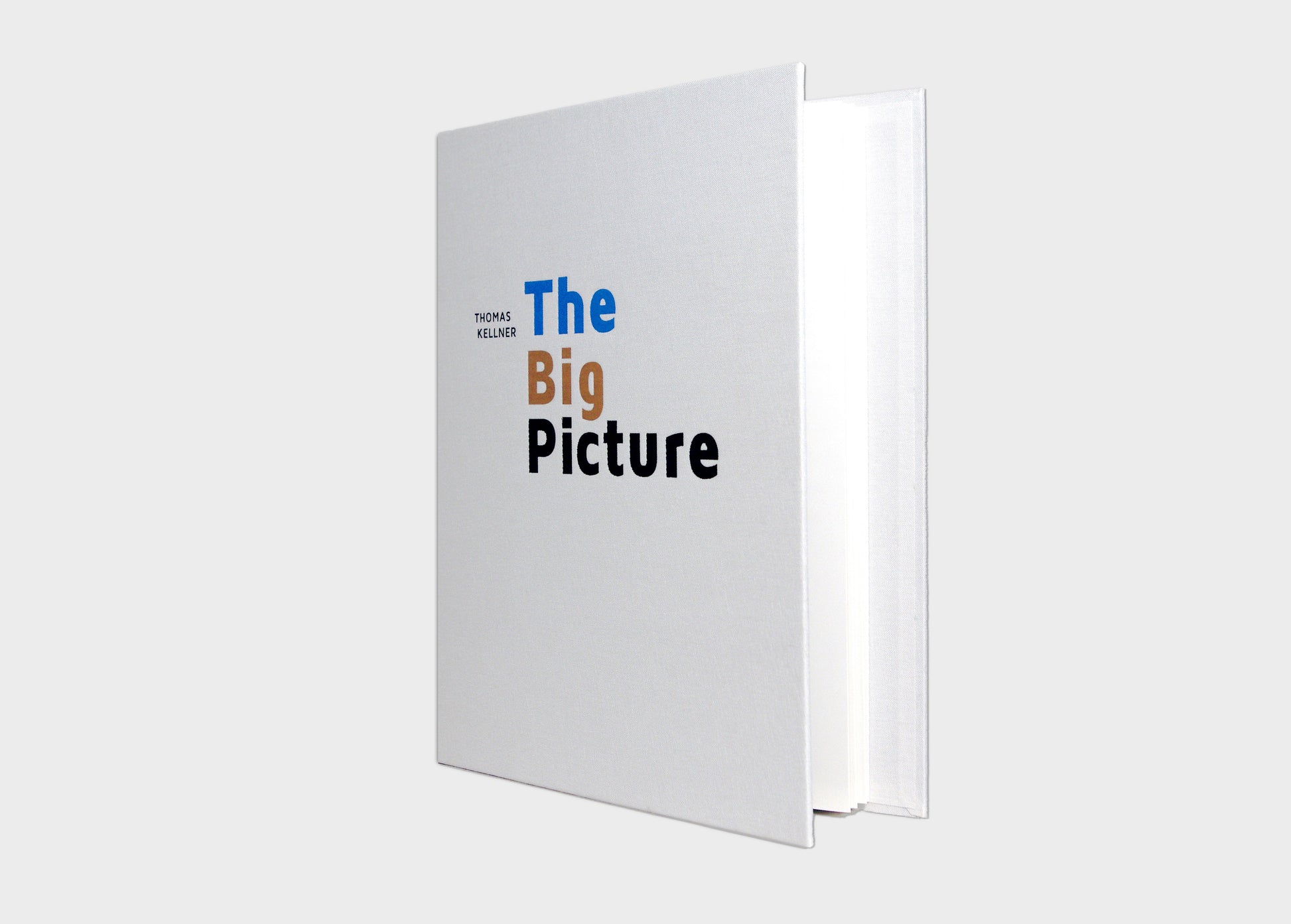 The Big Picture (Englische Edition)
Leporello, mit Schutzumschlag (durchsichtig)
Format: 24,5 cm x 30,5 cm
Seitenanzahl: 26 Seiten
selling price
49,00 €
Regular price
VAT included.
Auf Lager! Schon in 1–3 Werktagen bei dir.
For many years, Thomas Kellner dealt with architecture and sights from all over the world, but in this work, created in the summer of 2014, he turns to one of the most breathtaking landscape motifs on earth: the Grand Canyon.
Kellner photographs the subject from several perspectives and thus breaks it down into its individual parts. He then puts the contacts in their original size together to form an overall composition. Since 1997 he has exclusively used the prints from the contact sheets for his highly individual compositions. The distinguishing feature of this montage technique are the horizontal black stripes between the individual rows of images, which represent the consecutive numbering of the negative. The image dimension is derived from the number of films used in the creation process, since it is a collage with 1:1 contact prints.
The Big Picture consists of 60 films with 36 shots each, ie 2160 consecutively shot images. The work defies the brown, red and green color elements of the Grand Canyon rocks, making it a stunning sight. Seen up close, it shows the landscape in detail and seen a little further away, the detailed shots form a coherent panorama.
Kellner transfers the international trend of deconstructivism from architecture to photography by photographing buildings, people and landscapes, fragmenting them and then assembling them into a heterogeneous conglomerate of forms. When photographing the Grand Canyon, however, he dispenses with the playful intervention in the composition of the individual parts. Waiter depicts this incredible landscape as it is and lets it speak for itself.
Sprache: Englisch
Herausgeber: Thomas Kellner
Fotografie: Thomas Kellner
Verarbeitung: Leporello, mit Schutzumschlag (durchsichtig)
Seiten: 26
Maße: 24,5 cm x 30,5 cm
ISBN: 978-3-946688-99-0
Erscheinungsdatum: 15. Oktober 2020

Germany: €3.50
We deliver within Germany free of charge from €19!

Austria, Belgium, the Netherlands, Luxembourg and Denmark: €5.00
Europe, Switzerland, USA, Canada: €7.50
Worldwide shipping: €15.00
All packages are handed over to DHL for shipping. Existing goods will be invoiced immediately and delivered within 2 - 4 working days. Please note that these delivery times are average information from our delivery partners and we cannot guarantee them. Backorders will be billed and shipped as soon as they are in stock. You will receive email notifications of the delivery status of your order once it has shipped.

EU and international orders usually arrive within 7-14 days.
The Big Picture (Englische Edition)
selling price
49,00 €
Regular price