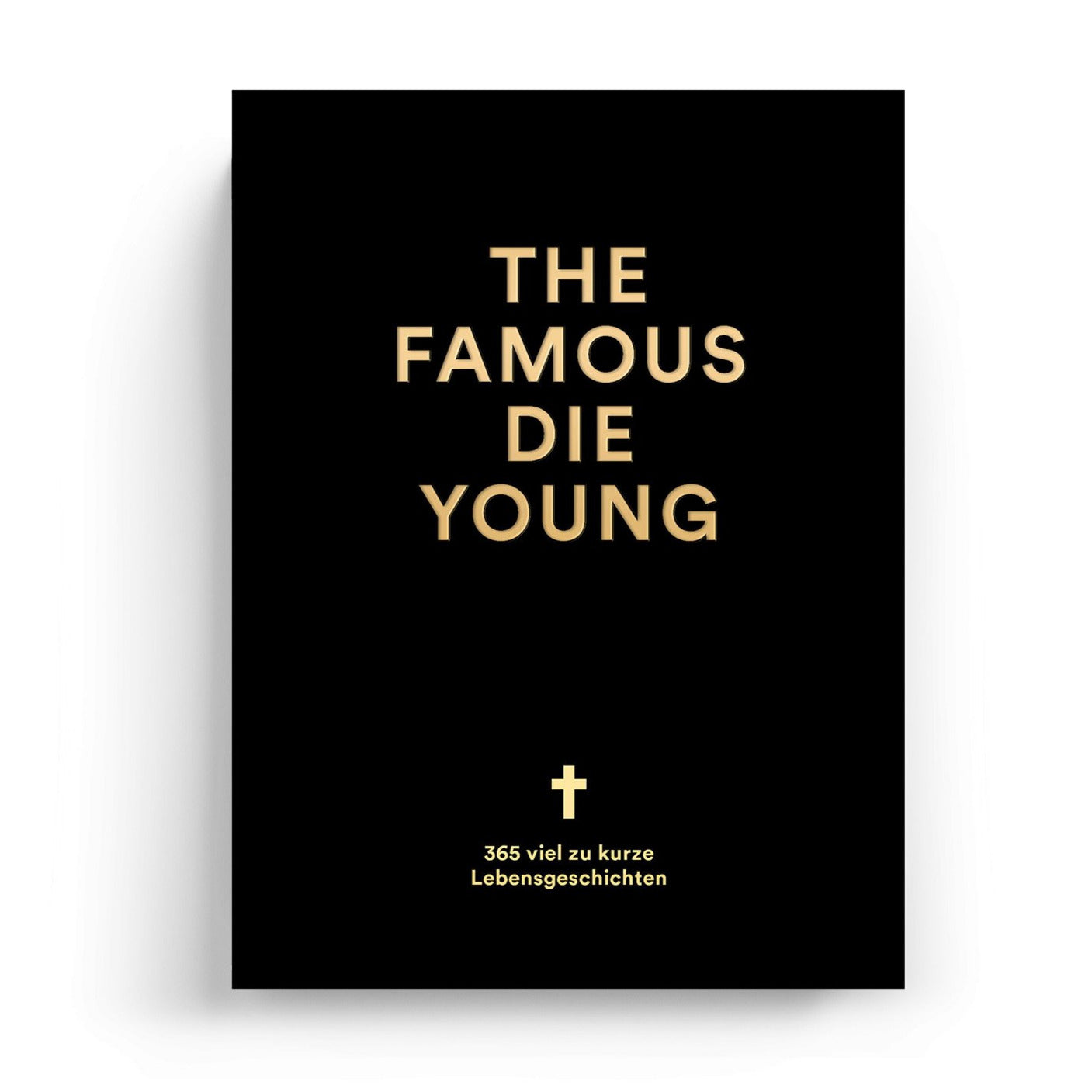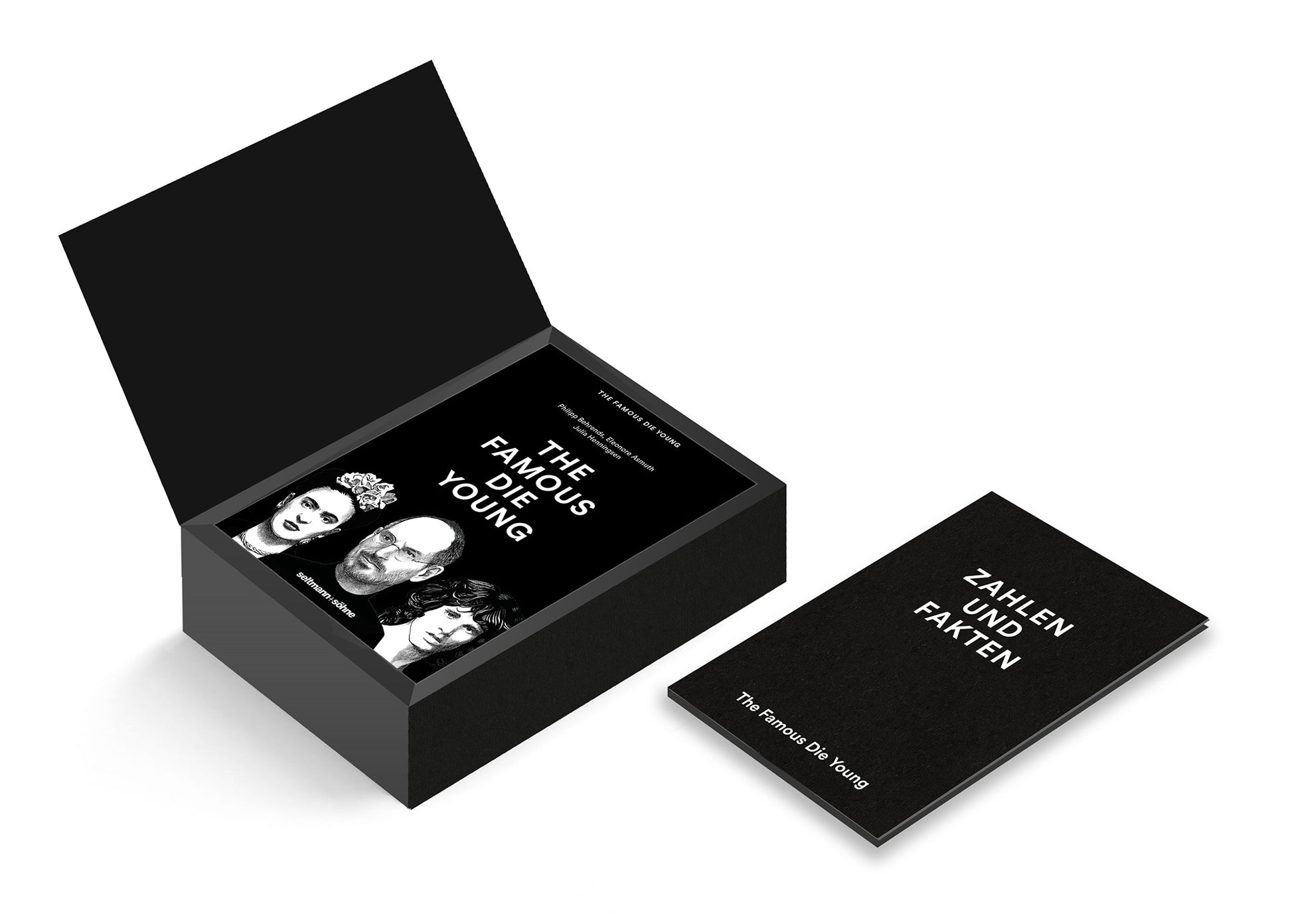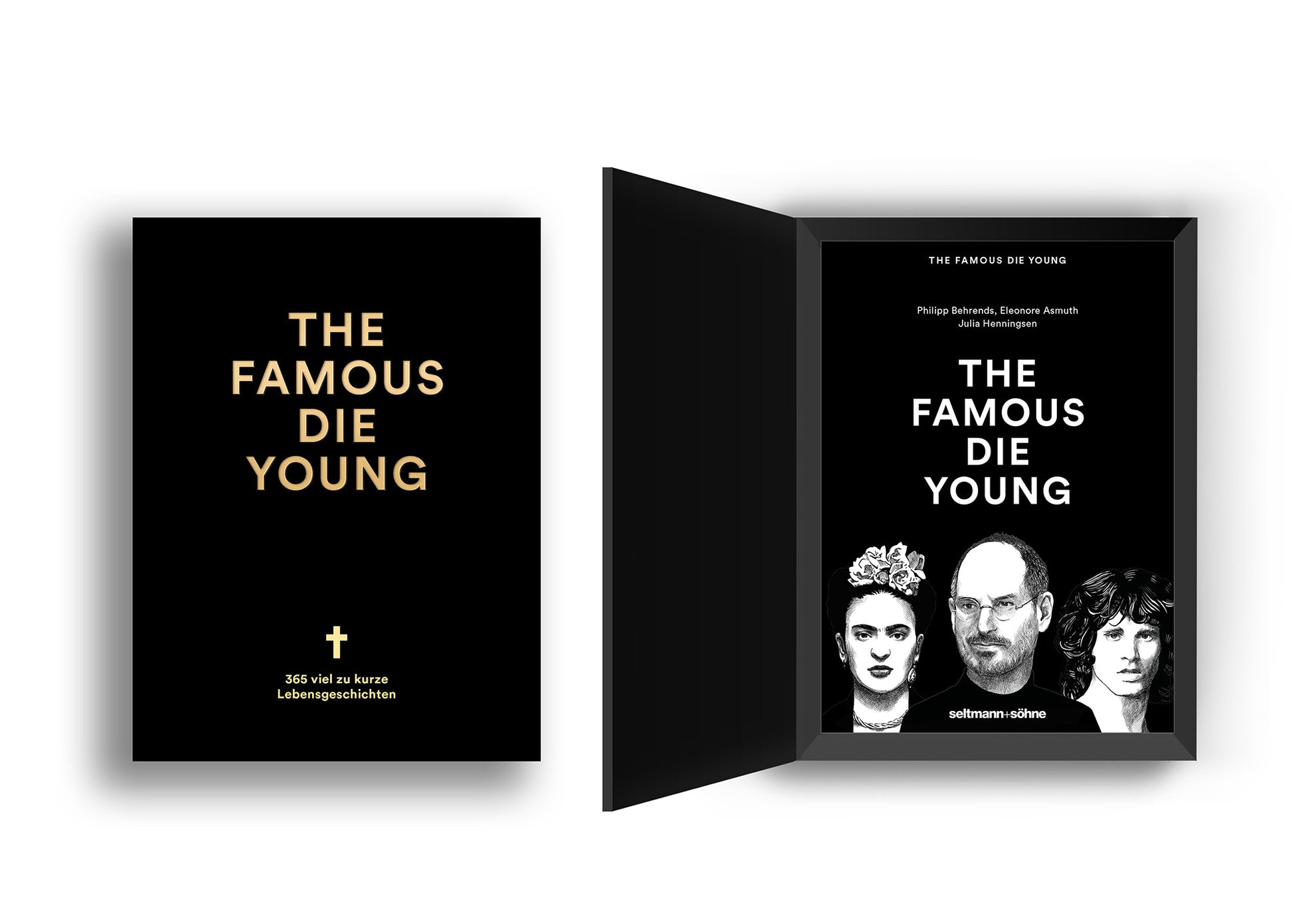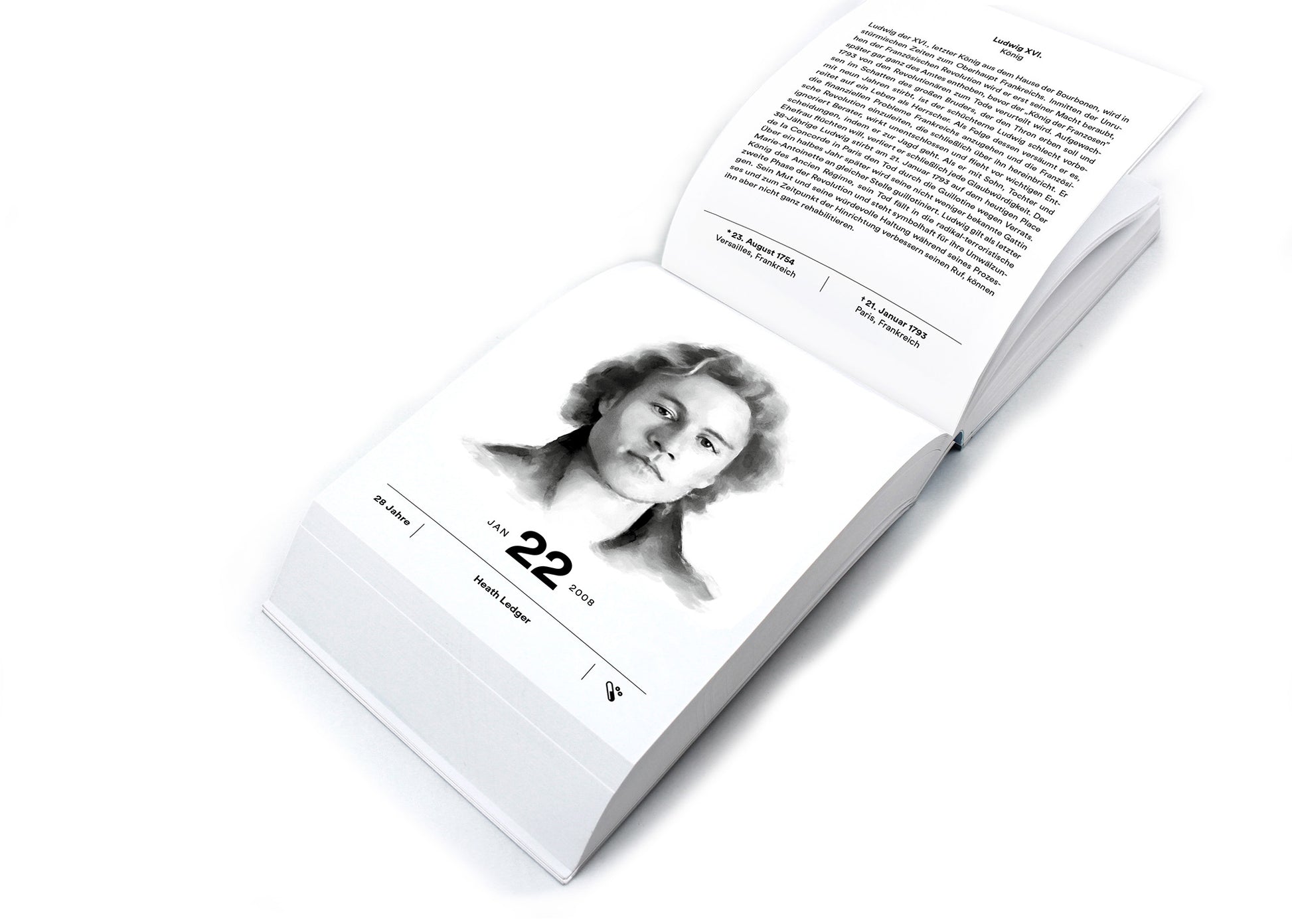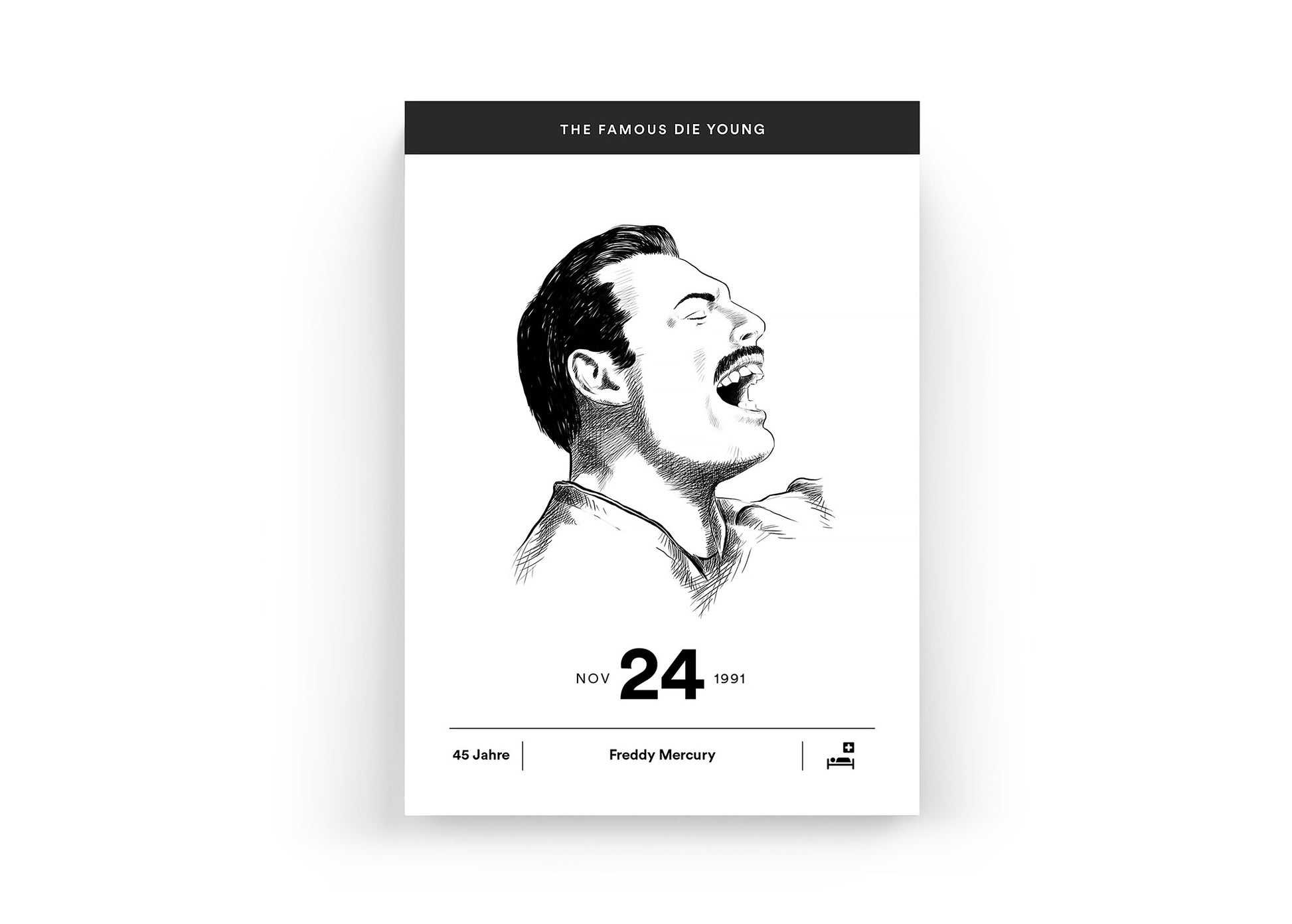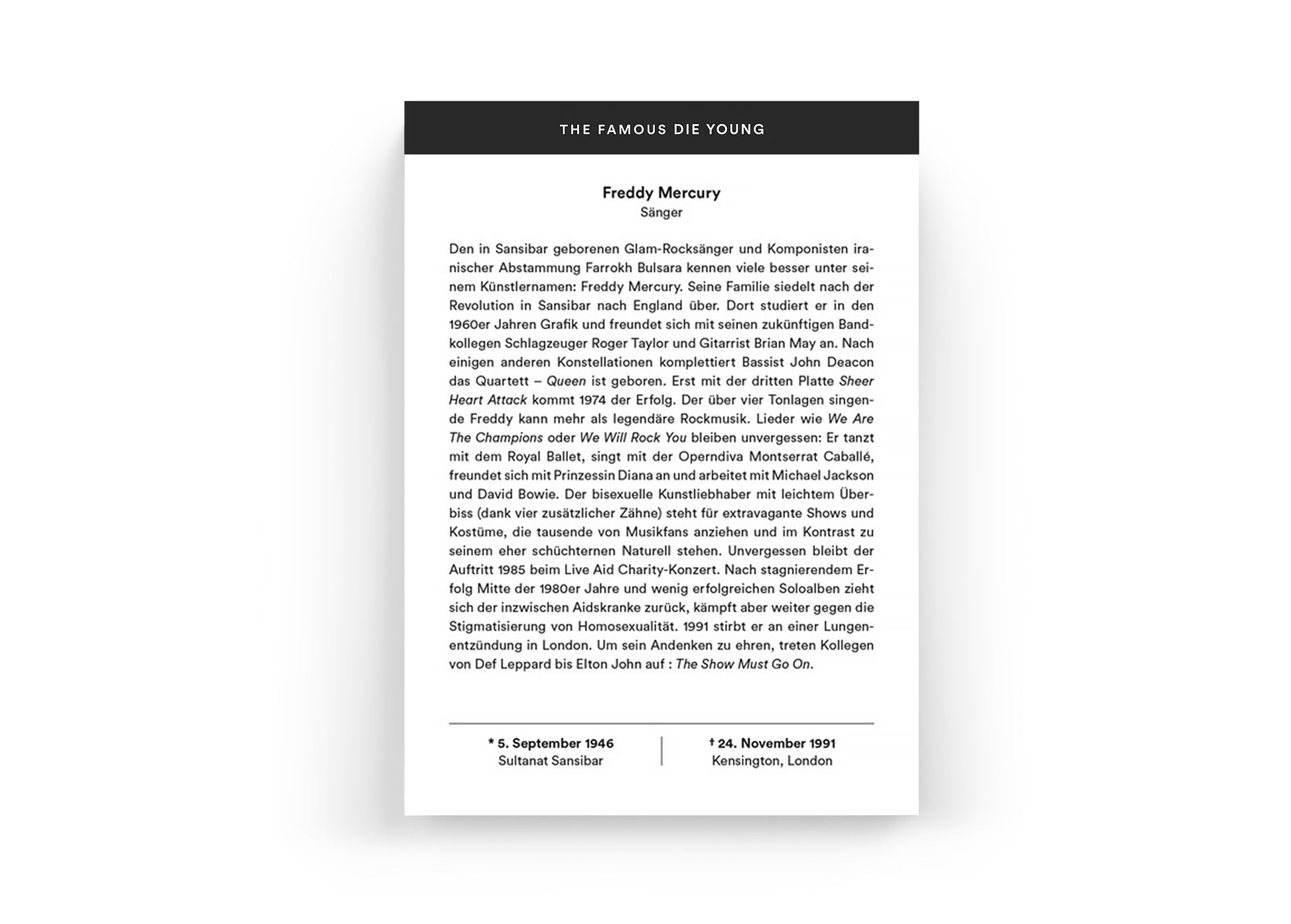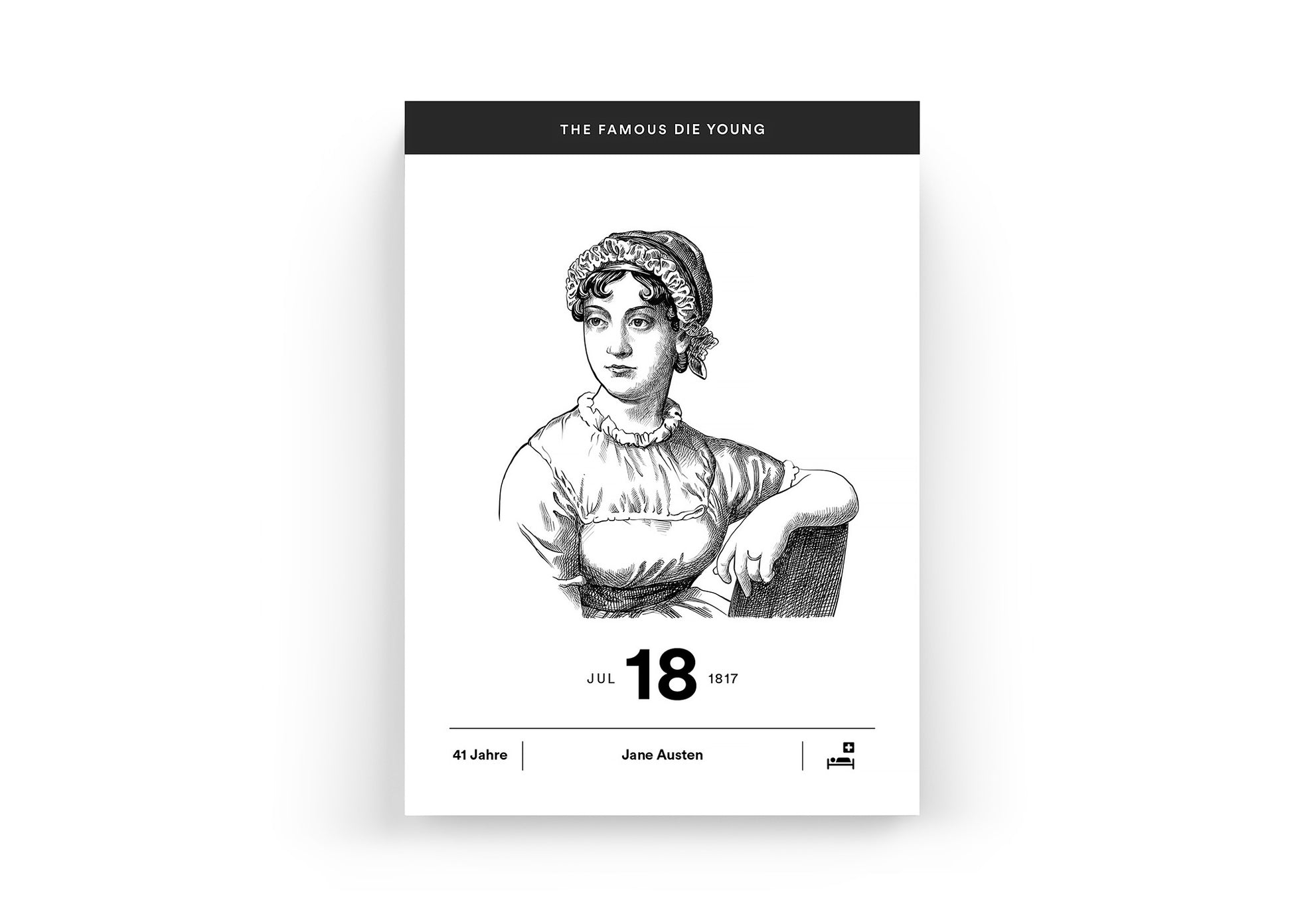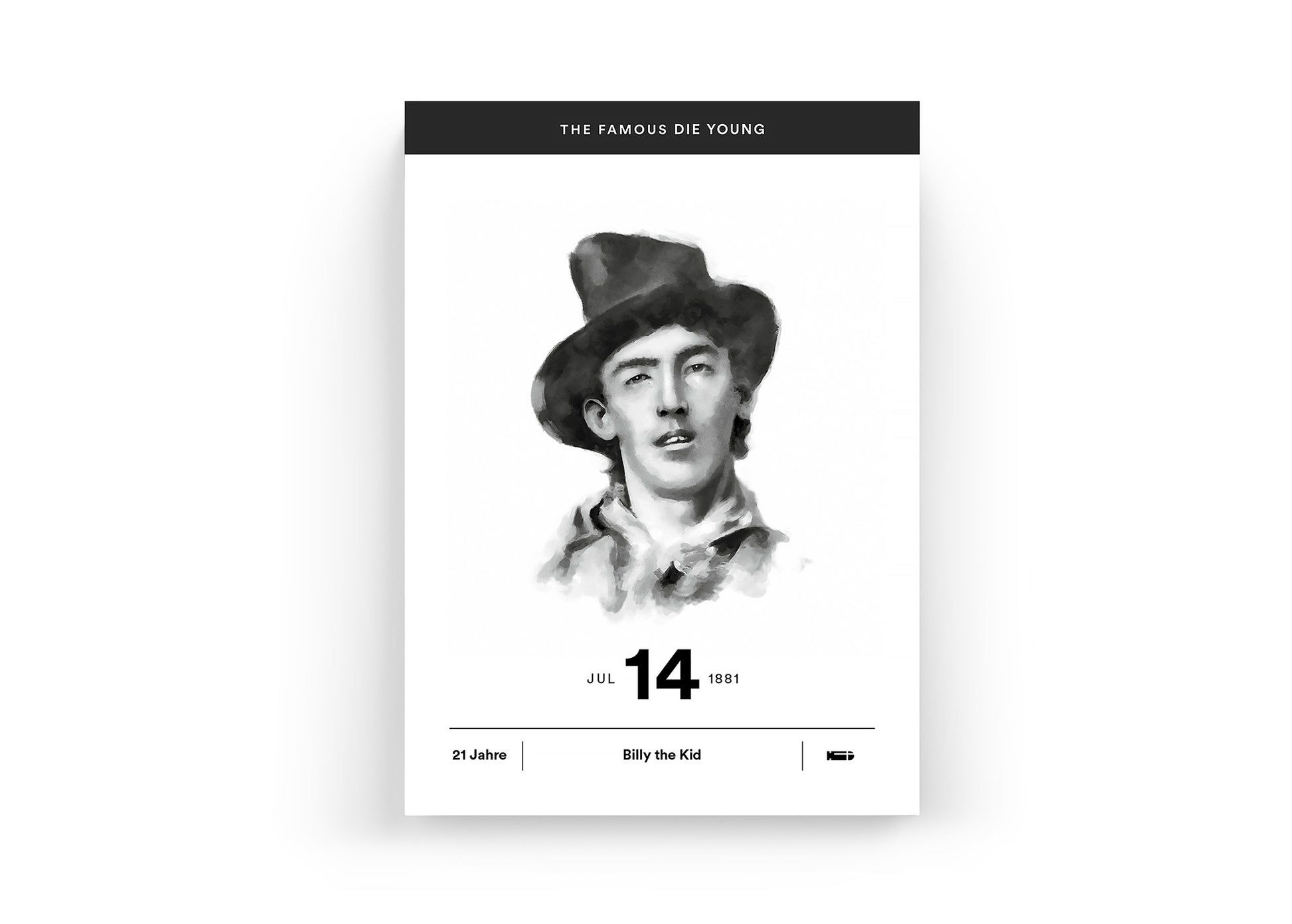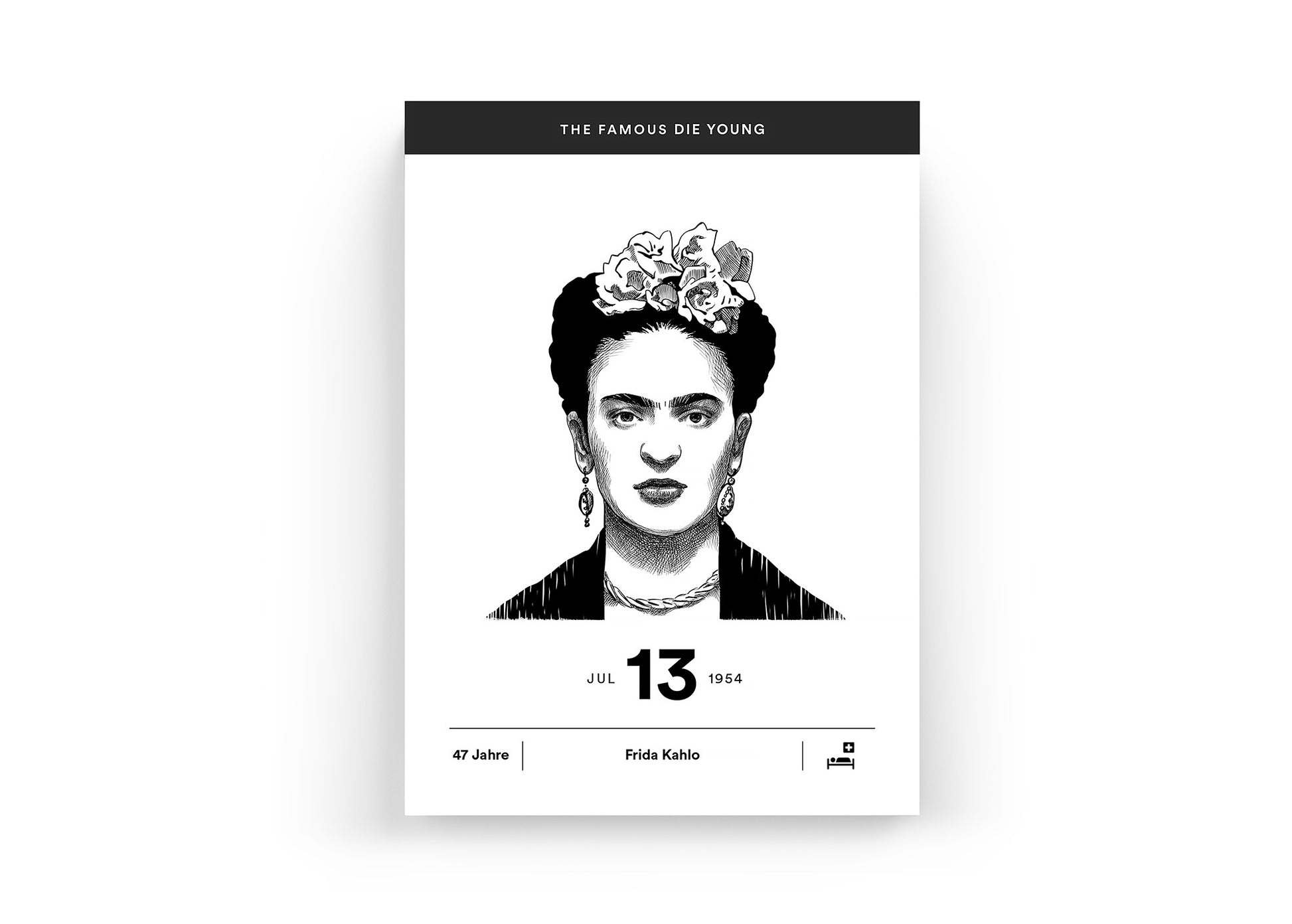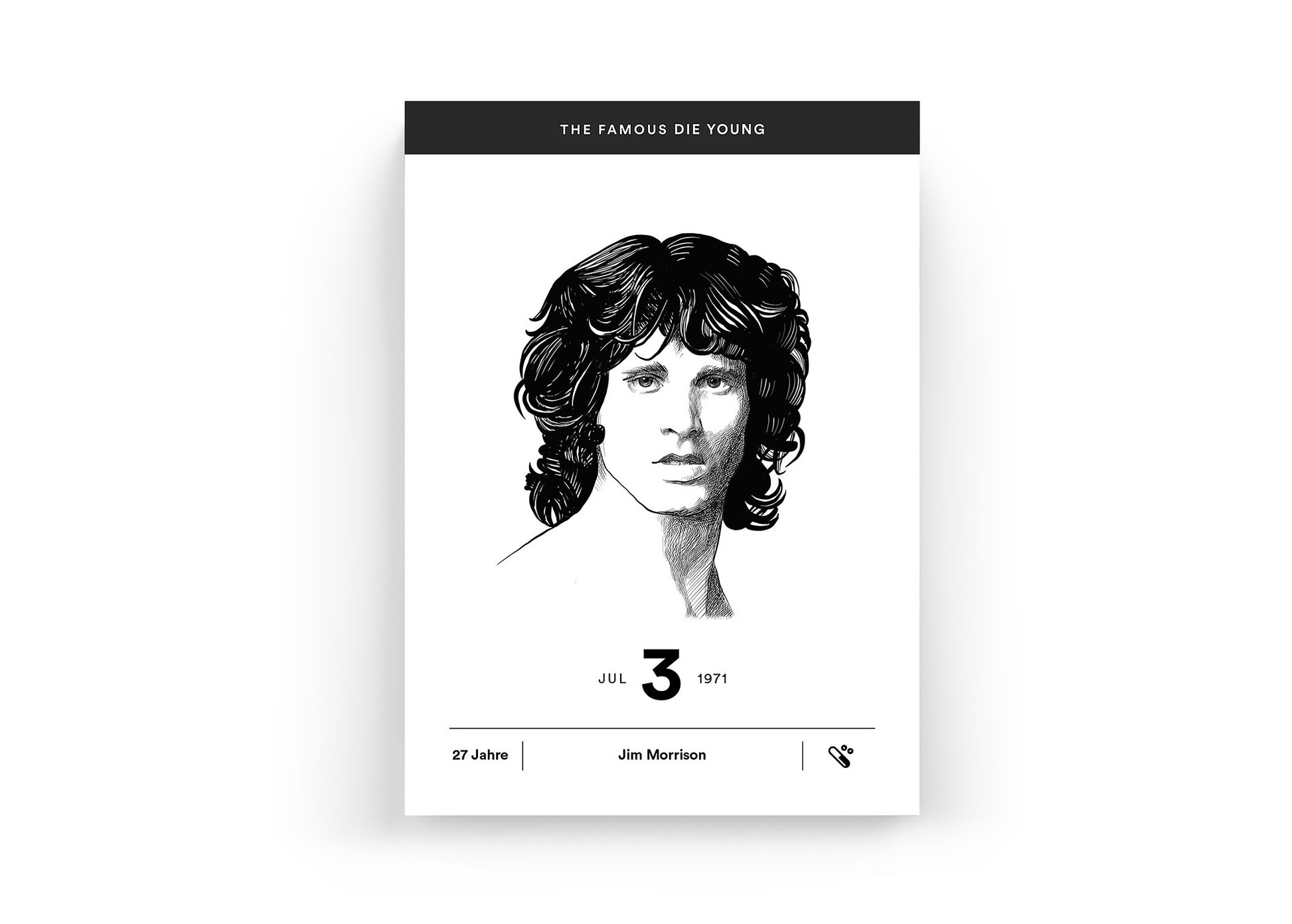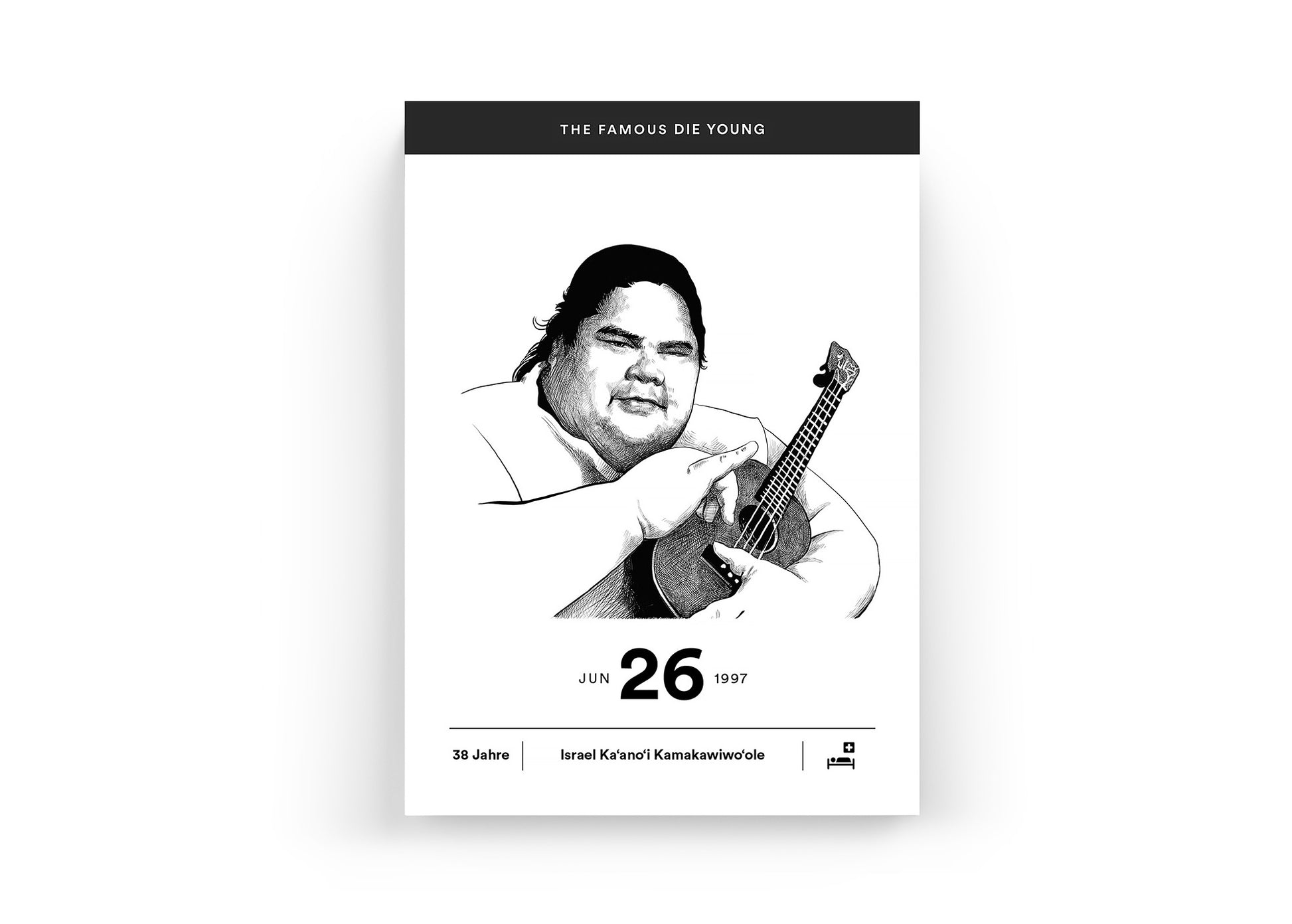 Hochwertige Box mit Abreiß-Kalender, stabilem Karton-Aufsteller und Beiheft
Format: 11,5 cm x 16 cm
Seitenanzahl: 370 Seiten
selling price
29,80 €
Regular price
VAT included.
Auf Lager! Schon in 1–3 Werktagen bei dir.
The Famous Die Young - A calendar with 365 icons and their short life stories.
Good stories are sometimes not without a certain tragedy. And what seems more tragic than a premature death?
Every day of the year, the tear-off calendar tells the inspiring life story of an icon who died too young. Whether James Dean, Joan of Arc or Friedrich Schiller - the sudden death of these heroes shocks posterity. The protagonists are pioneers in their field, true geniuses, courageous inventors, celebrated stars, fallen heroes, brave fighters, impoverished thinkers, extraordinary sports aces and exceptional musical talents. An illustrious circle of true legends who achieve great things at a young age and push the boundaries of their time.
365 days of death, 365 types of death, 365 excitingly told biographies. The entertaining daily calendar plays with the fascination of tragic, sometimes ludicrous deaths. A must for anyone looking for that daily dose of motivation.
Sprache: Deutsch
Herausgeber: Philipp Behrends, Eleonore Asmuth, Julia Henningsen
Gestaltung: Stefan Küstner
Verarbeitung: Hochwertige Box mit Abreiß-Kalender, stabilem Karton-Aufsteller und Beiheft
Seiten: 370
Maße: 11,5 cm x 16 cm
ISBN: 978-3-946688-90-7
Erscheinungsdatum: 1. Oktober 2019

Germany: €3.50
We deliver within Germany free of charge from €19!

Austria, Belgium, the Netherlands, Luxembourg and Denmark: €5.00
Europe, Switzerland, USA, Canada: €7.50
Worldwide shipping: €15.00
All packages are handed over to DHL for shipping. Existing goods will be invoiced immediately and delivered within 2 - 4 working days. Please note that these delivery times are average information from our delivery partners and we cannot guarantee them. Backorders will be billed and shipped as soon as they are in stock. You will receive email notifications of the delivery status of your order once it has shipped.

EU and international orders usually arrive within 7-14 days.
The Famous Die Young
selling price
29,80 €
Regular price