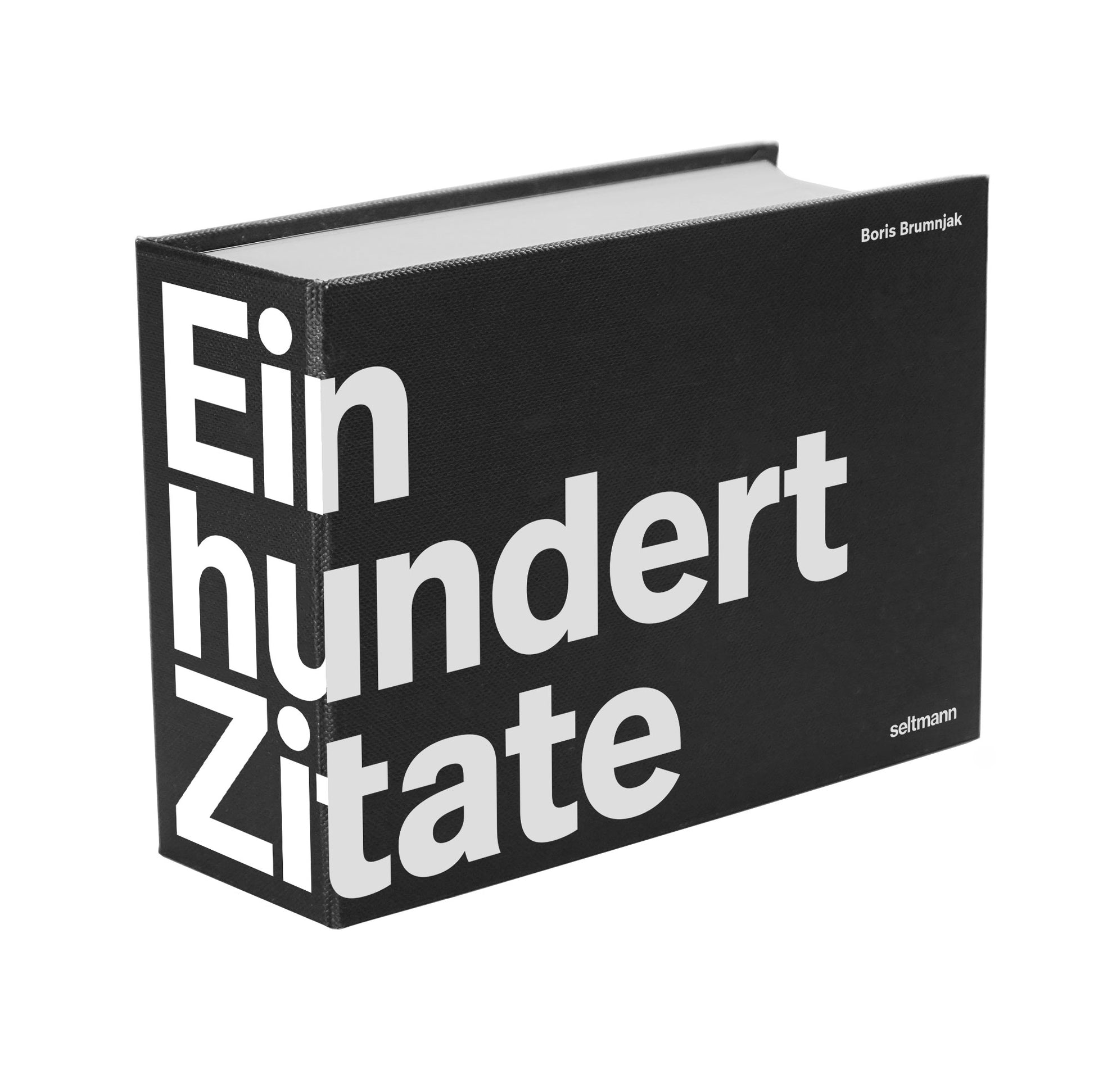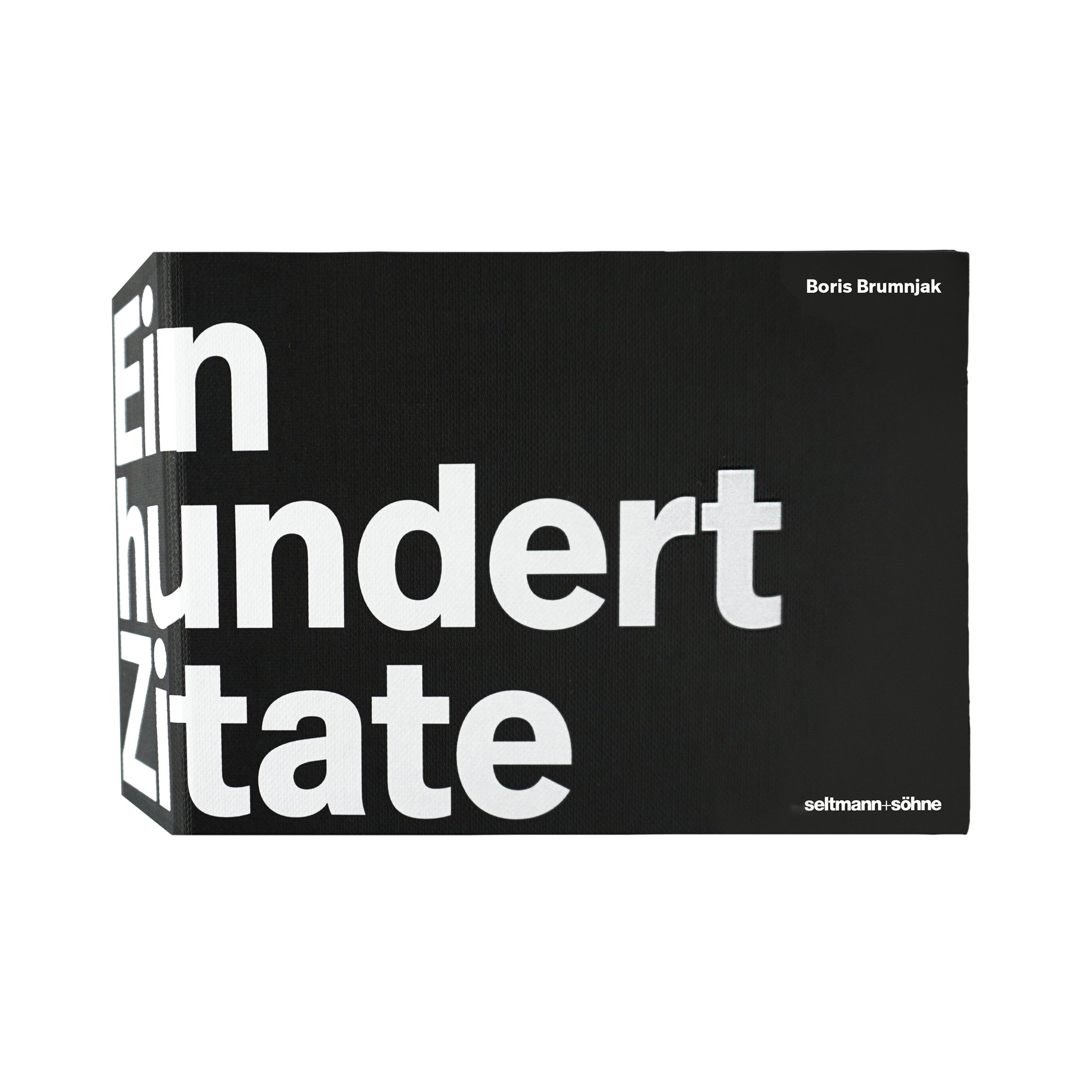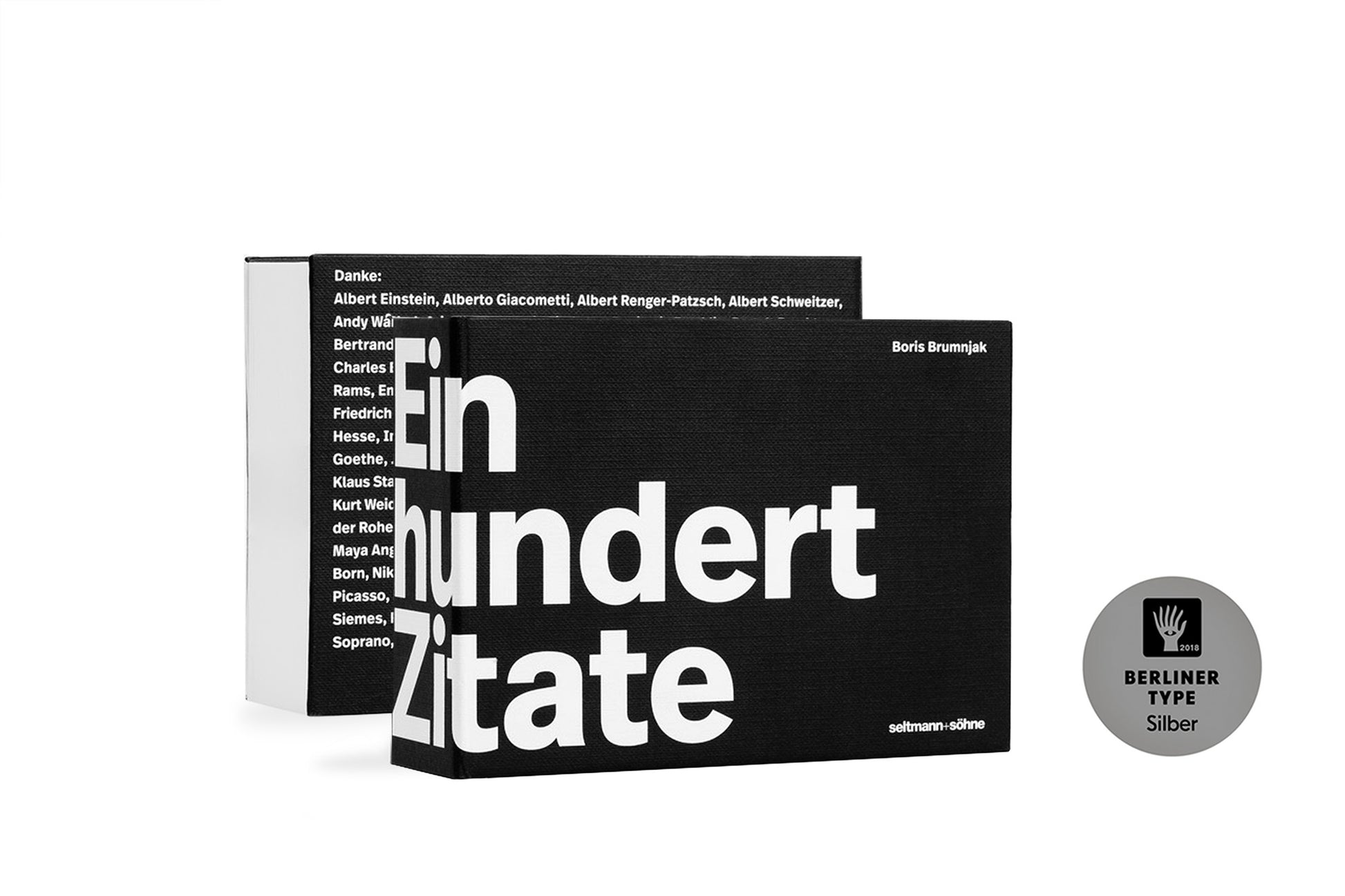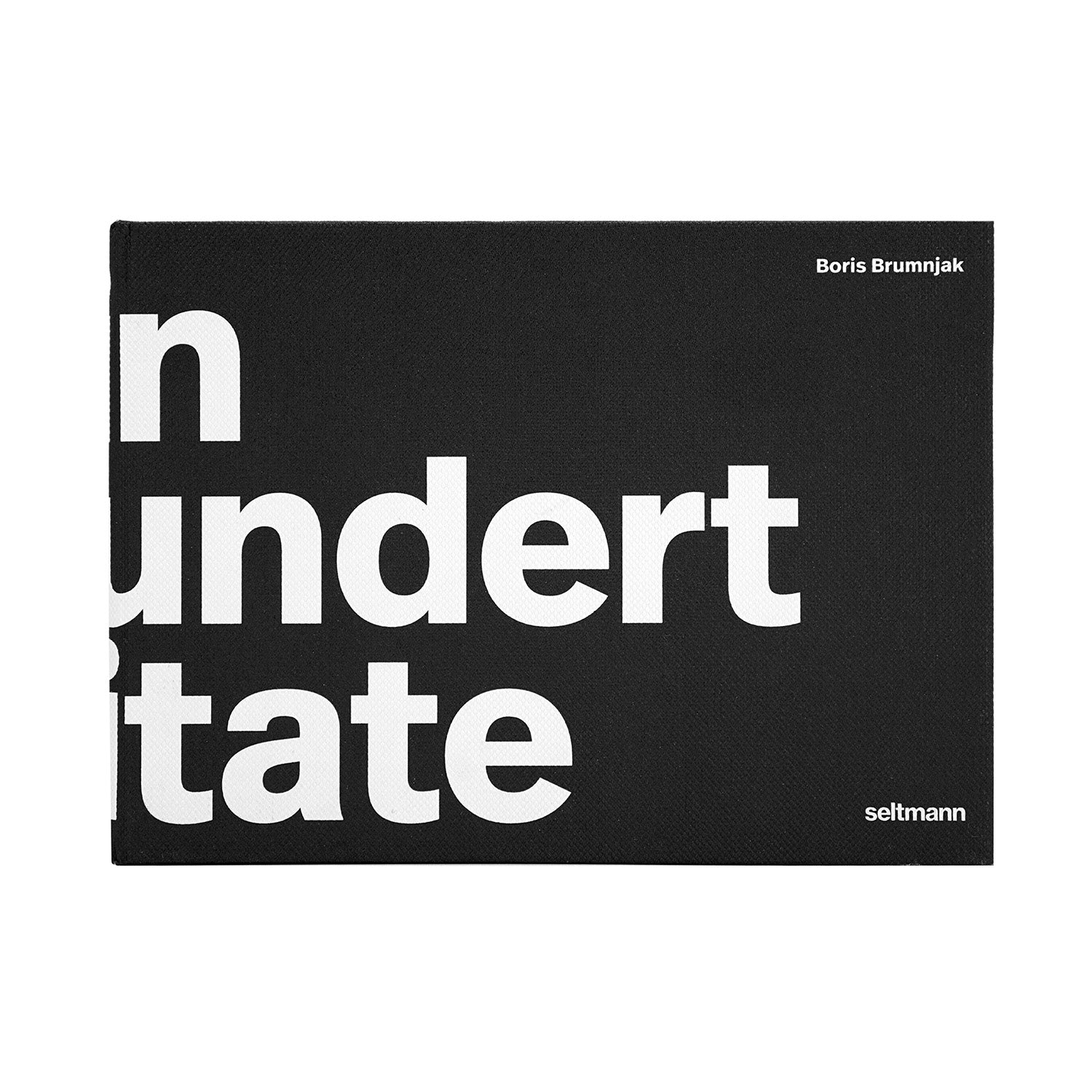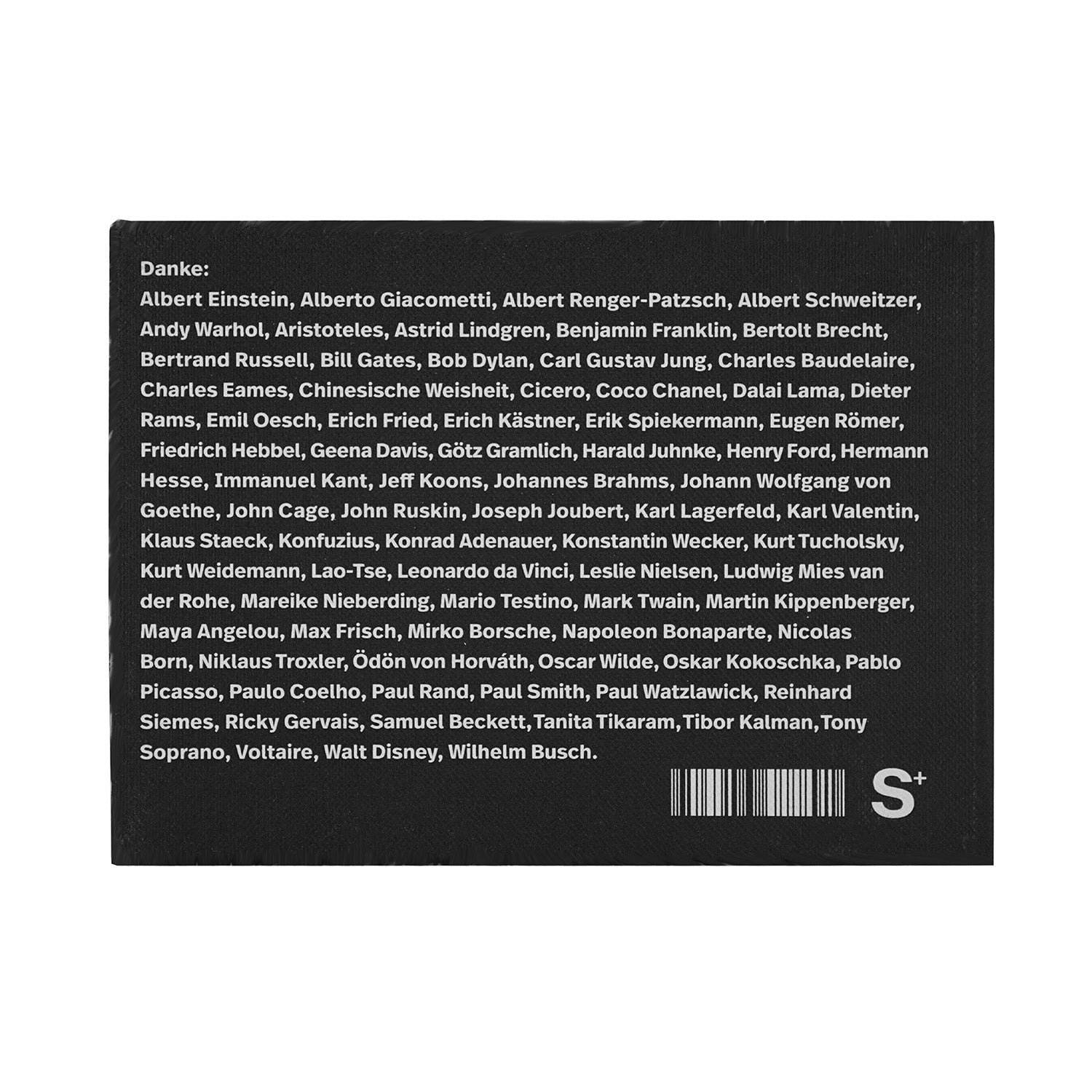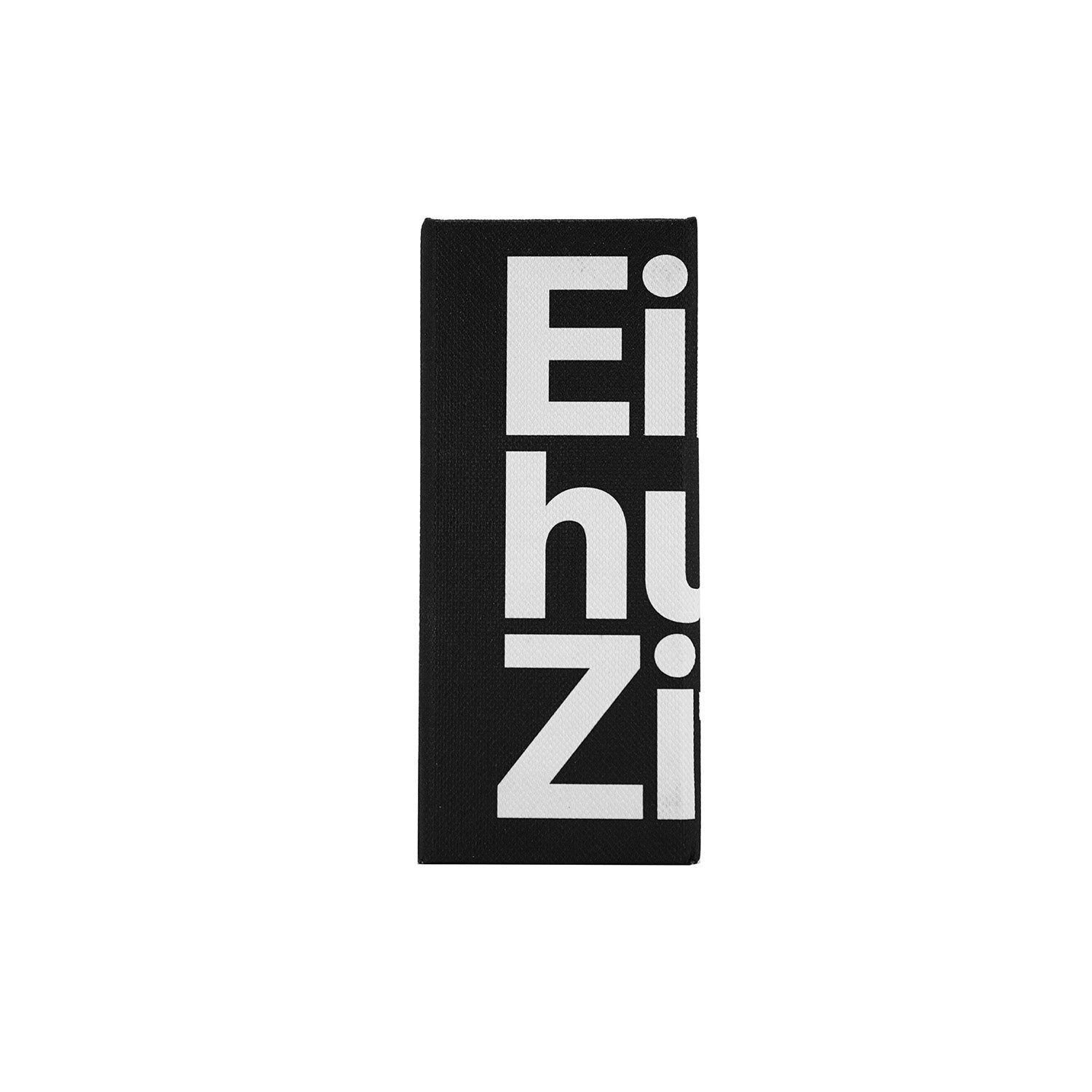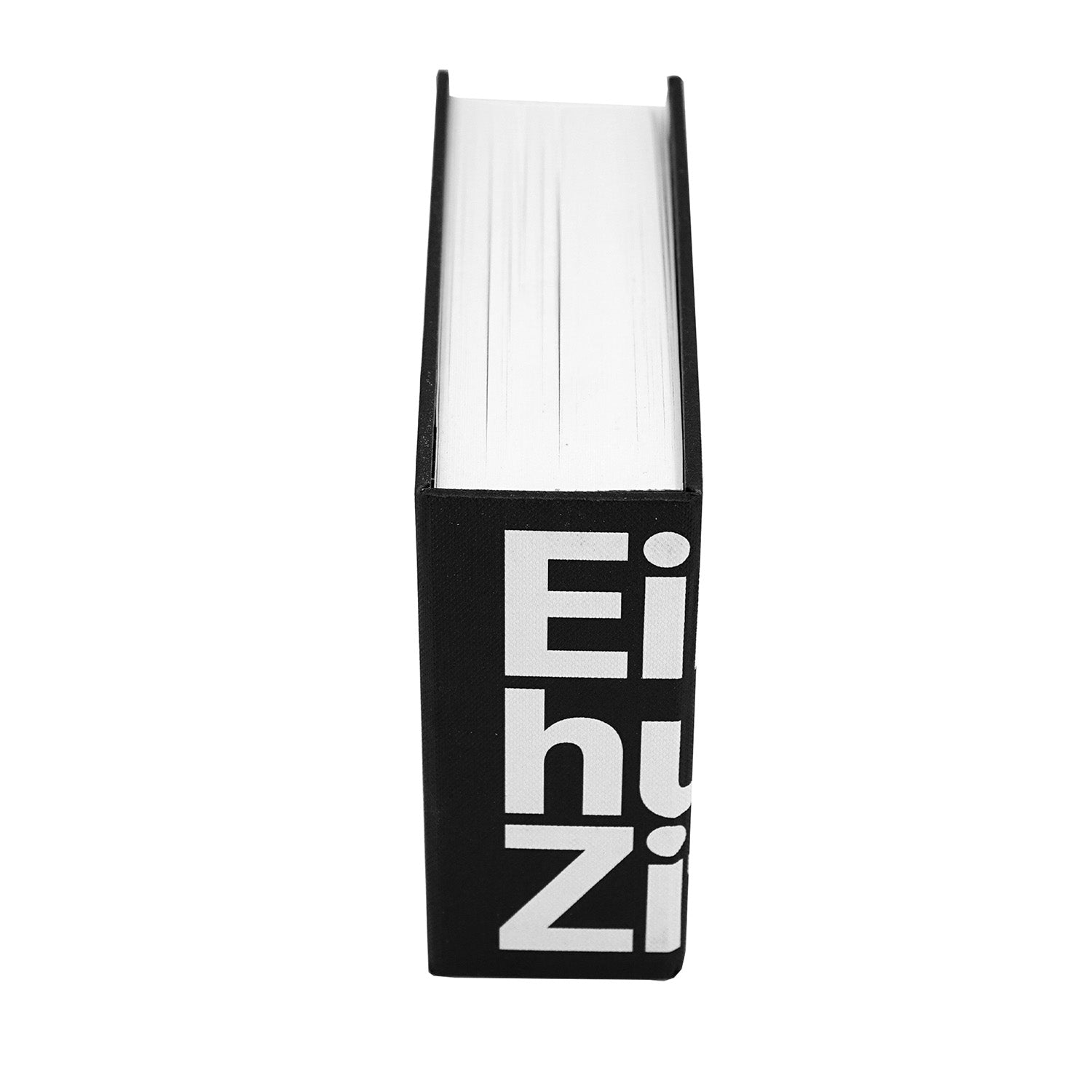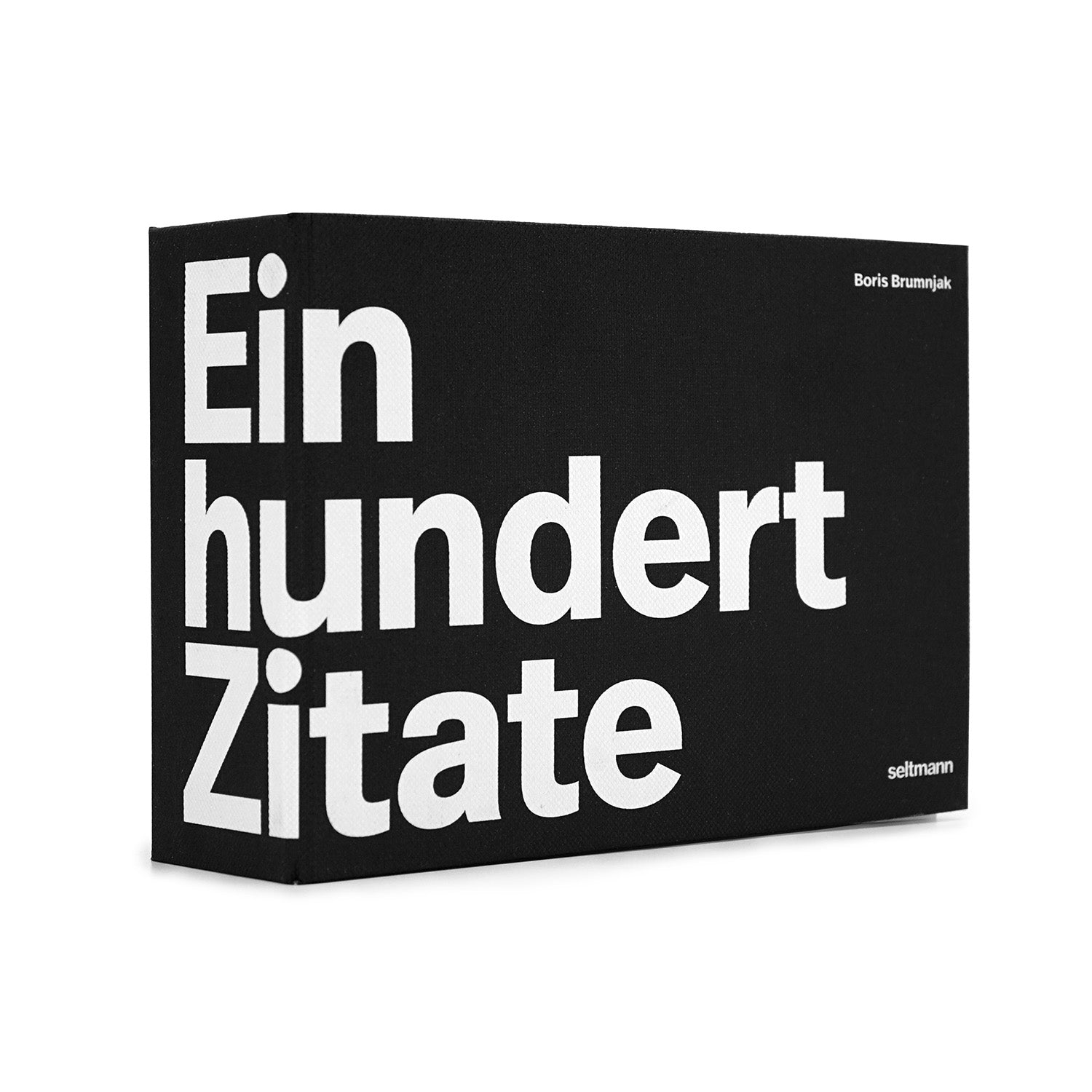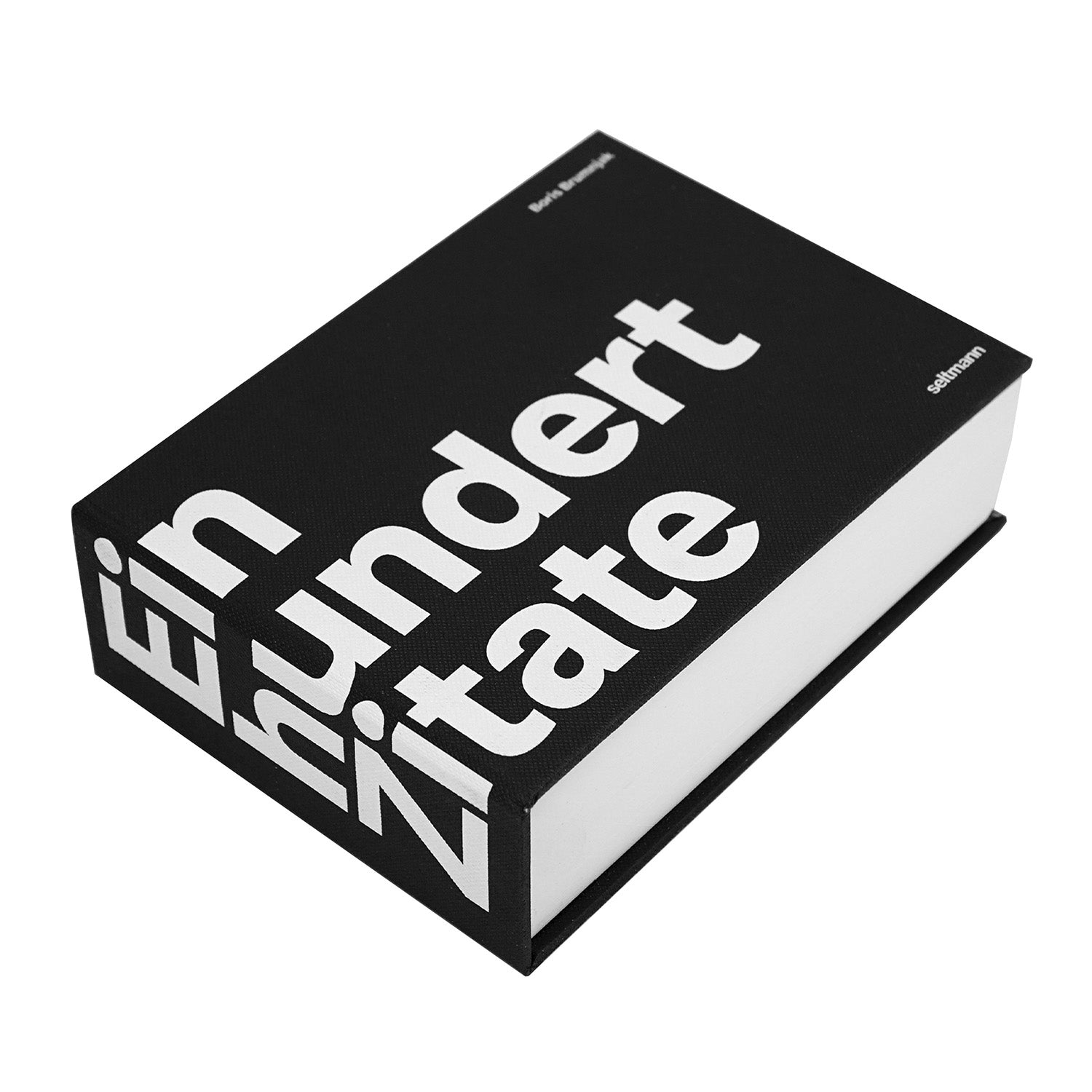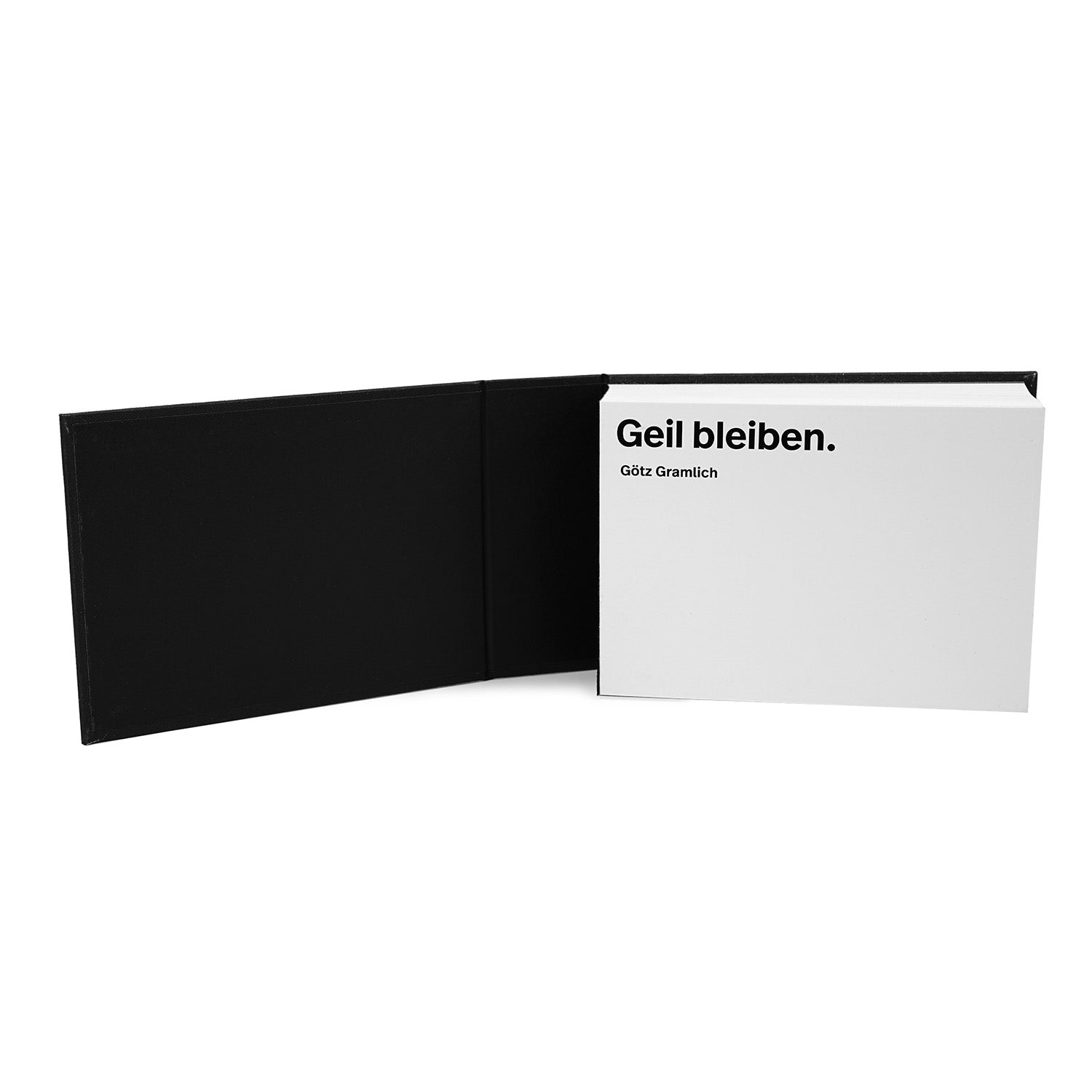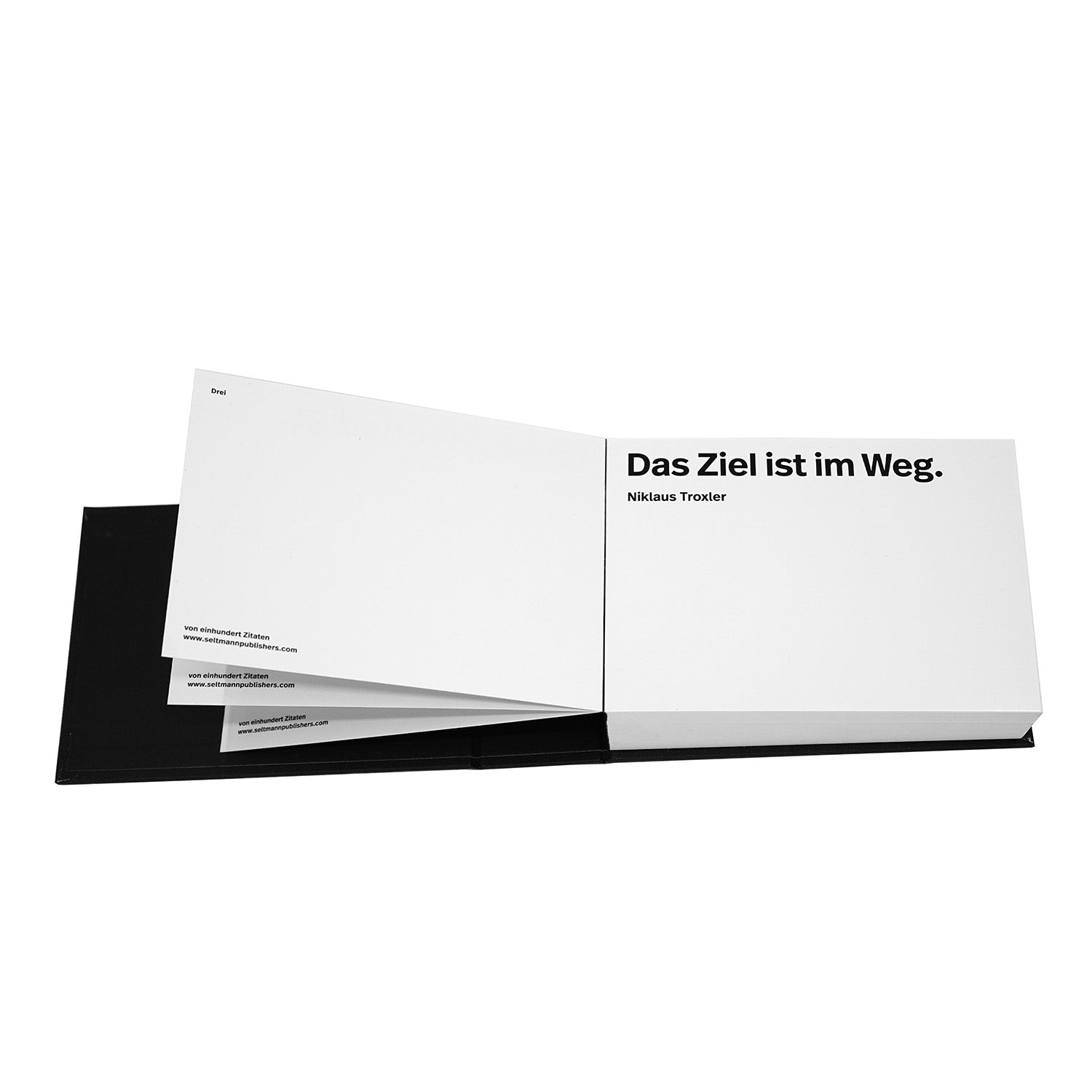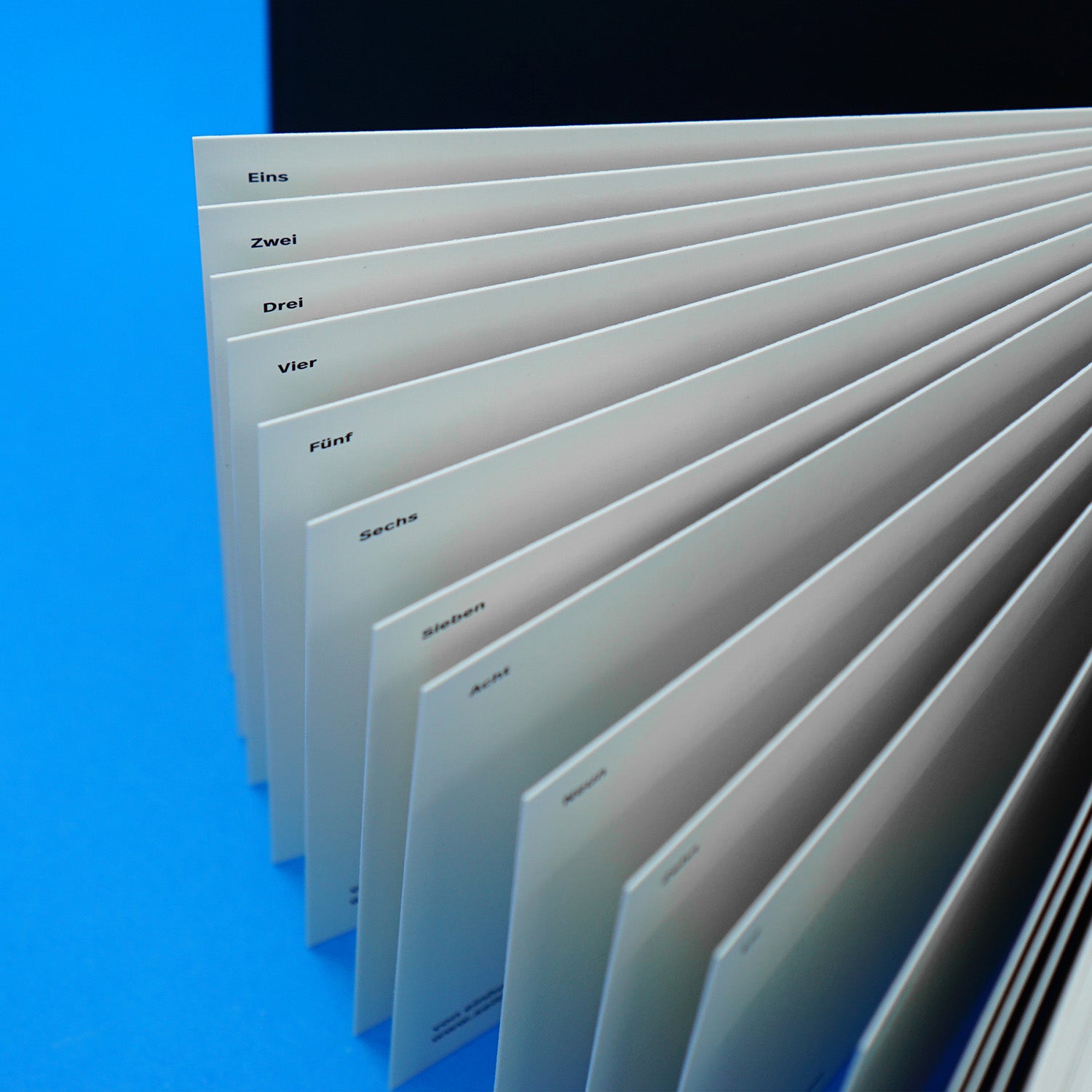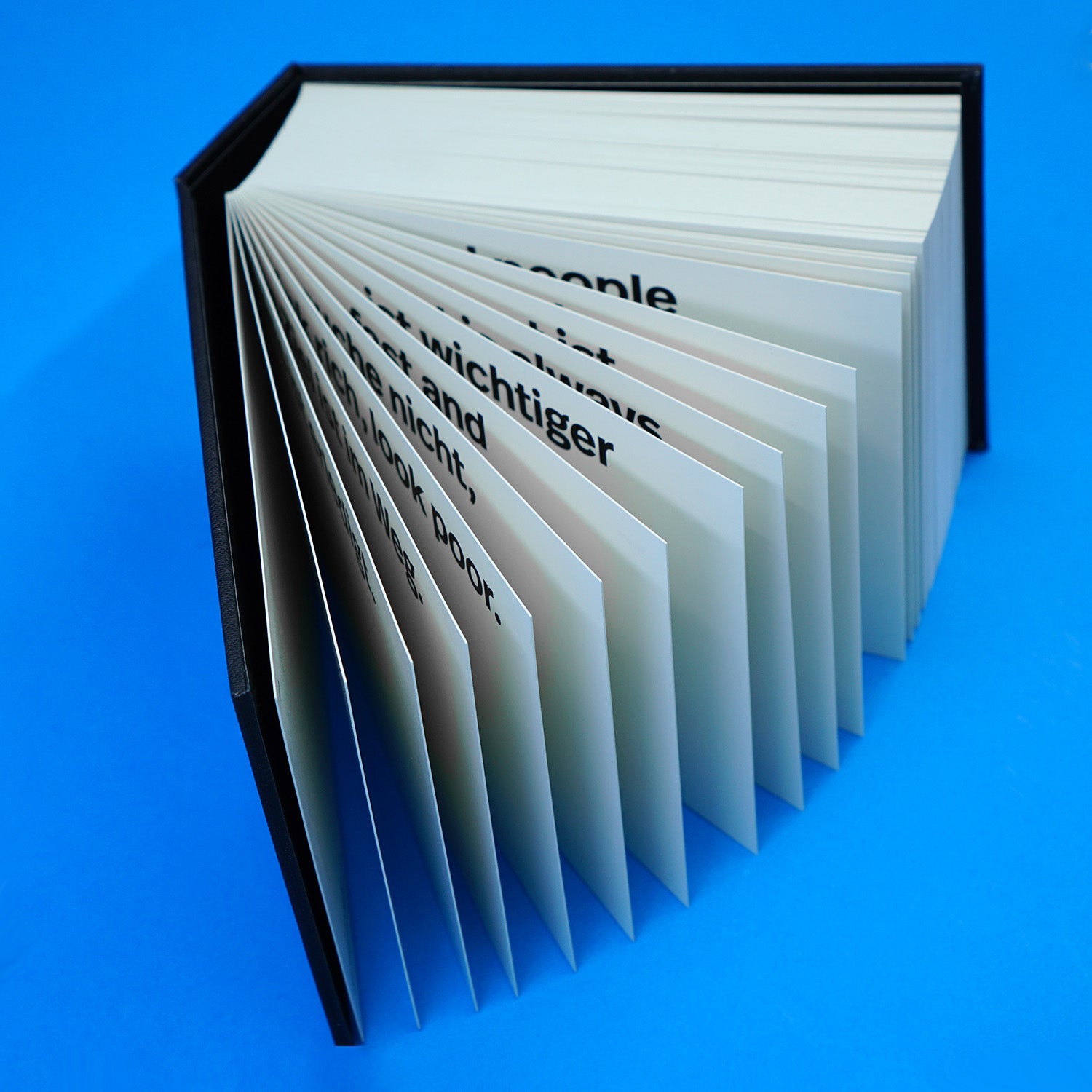 100 Postkarten in Hardcover-Block
Format: 15 cm x 11 cm
Seitenanzahl: 100 Seiten
selling price
29,80 €
Regular price
VAT included.
Auf Lager! Schon in 1–3 Werktagen bei dir.
Due to his personal passion for quotations, the well-known Berlin designer Boris Brumnjak († 2017) has compiled his most inspiring quotations and put them together in a varied postcard book containing 100 postcards.

In this puristically designed postcard book, which was awarded by the Art Directors Club, you will find 100 unique quotes from creative personalities from all areas of art, literature, music, film and design such as Andy Warhol, Winston Churchill, Bertolt Brecht and Kanye West , Mario Testino to Karl Lagerfeld, and many others.

The special collection is presented in a high-quality hardcover postcard book containing one hundred postcards. Each individual card can be removed from the block without damaging the book.

The postcard book is not only a great gift for designers, artists and creative people, but also for anyone who is looking for something special or is always on the are looking for inspiration.

You can now easily and conveniently order the postcard book and it will be delivered straight to your home.

Let yourself be inspired by the beauty of design and the power of words!
Sprache: Englisch, Deutsch
Herausgeber: Boris Brumnjak, Oliver Seltmann
Autor: Boris Brumnjak
Verarbeitung: 100 Postkarten in Hardcover-Block
Seiten: 100
Maße: 15 cm x 11 cm
ISBN: 978-3-946688-89-1
Erscheinungsdatum: 1. März 2017

Germany: €3.50
We deliver within Germany free of charge from €19!

Austria, Belgium, the Netherlands, Luxembourg and Denmark: €5.00
Europe, Switzerland, USA, Canada: €7.50
Worldwide shipping: €15.00
All packages are handed over to DHL for shipping. Existing goods will be invoiced immediately and delivered within 2 - 4 working days. Please note that these delivery times are average information from our delivery partners and we cannot guarantee them. Backorders will be billed and shipped as soon as they are in stock. You will receive email notifications of the delivery status of your order once it has shipped.

EU and international orders usually arrive within 7-14 days.
Einhundert Zitate
selling price
29,80 €
Regular price