A house.
A block.
The Paperscrapers® are here. With the note blocks measuring up to 40 cm in size, you can place probably the tallest note blocks in the world on your desk.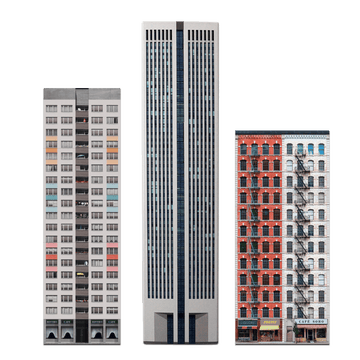 About the blocks
The cuboid is the original shape of many well-known architectural forms. And it is precisely these high-rise buildings - brutalist concrete blocks and now iconic prefabricated buildings - that are the templates for our note blocks! Based on original templates, the first edition of Paperscraper presents three models of this typical design on a scale of 1:250. Further national and international high-rise buildings and prefabricated buildings from London, Paris and New York, Hong Kong, Moscow, Warsaw etc. are already in the works.
The Idea
Oliver Seltmann stands at a bus stop in Hamburg-Mundsburg. In front of him are the three well-known Mundsburg towers from 1973. He is photographing them. When he later looks at the pictures, the shape reminds him of something: the idea of ​​high-rise blocks was born.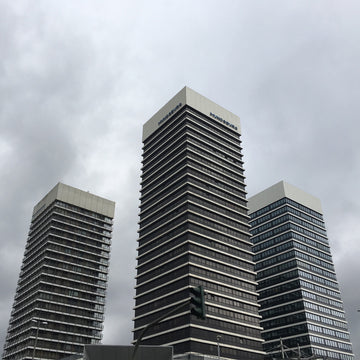 Sortieren nach
new hits

Most sold

Alphabetically, ascending

Alphabetically, descending

price ascending

Price descending

Date, old to new

new hits