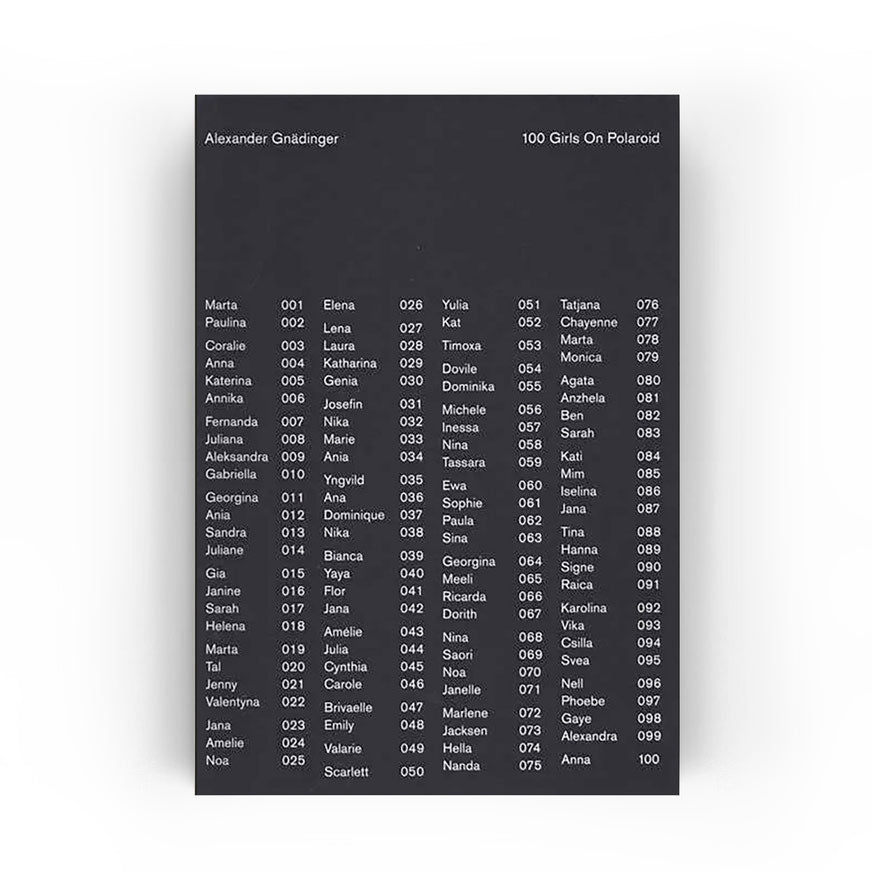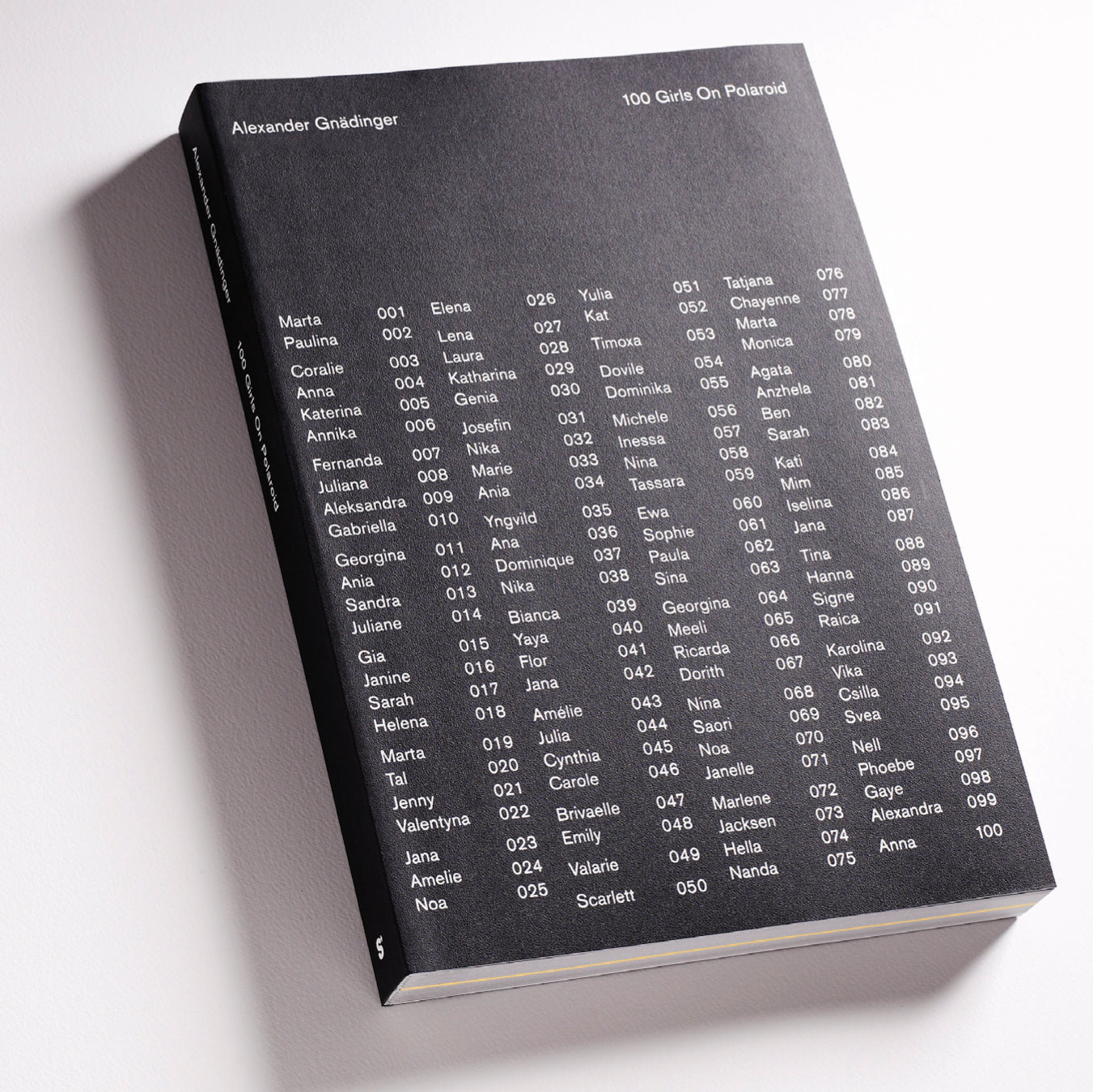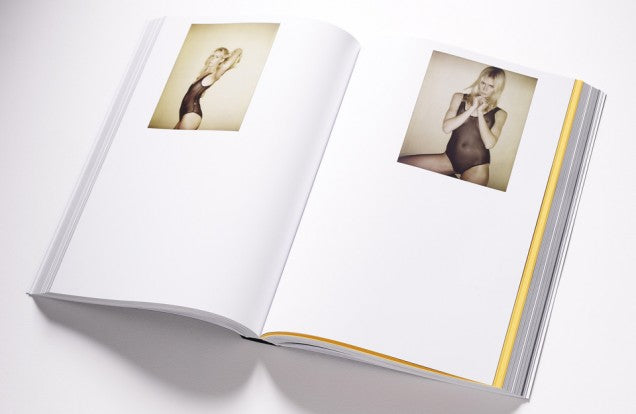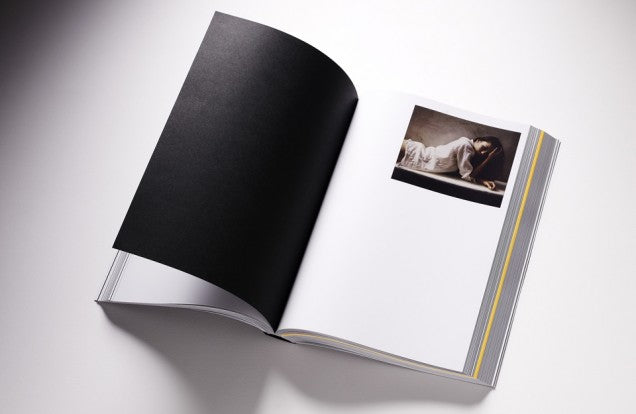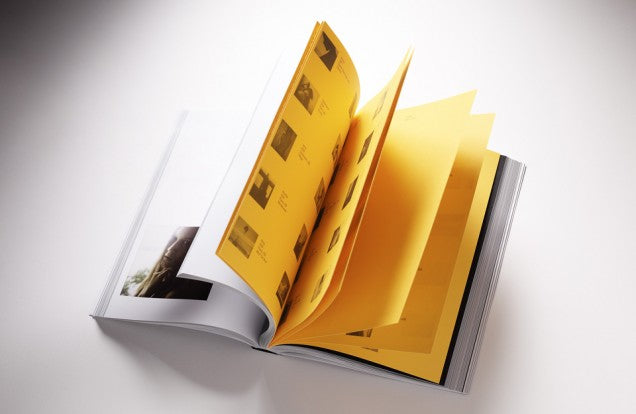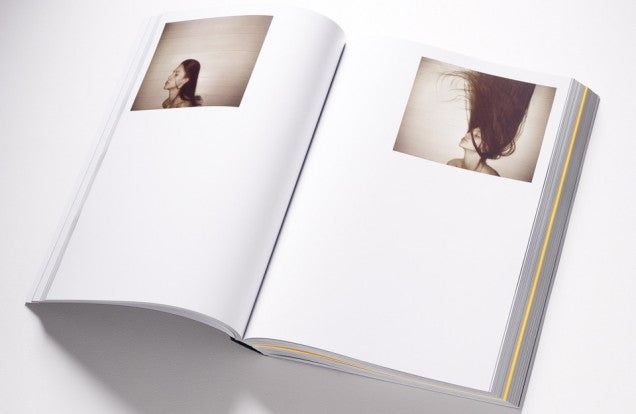 Softcover
Format: 24,7 cm x 34,7 cm
Seitenanzahl: 476 Seiten
selling price
69,00 €
Regular price
VAT included.
Auf Lager! Schon in 1–3 Werktagen bei dir.
In Search of the Lost
The internationally renowned fashion photographer Alexander Gnädinger has dedicated himself to a personal project over the last 2 years to create a counterbalance to his commercial work. Extremely stylized, aesthetically condensed images, such as those that have been created for his client Adidas for years, are his trademark. For his project 100 Girls on Polaroid he embarks on a path of returning to the original fascination of photography to capture an authentic moment.
He asked 100 girls to stage how they perceive themselves as beautiful. In their everyday work, models are projection screens for social ideas about beauty. They are staged by the photographers and a whole staff of stylists, hair and make-up artists according to the customer's wishes. Many of the models shown in the book are known from cover photos and campaigns. Instead, Alexander Gnädinger looked for the girls' very own individual perception and self-portrayal. You can feel that on every single page of the book. Shortly after Alexander Gnädinger started the project, the surprising news came that the Polaroid company was going out of business.
At the moment, the polaroid medium is experiencing a renaissance precisely because of its authenticity as a counterpoint to digital photography. From the bankruptcy estate of the Polaroid company, he bought the last remains of the black cardboard that protects the Polaroid films in each cassette. This cardboard became the book's dust jacket and gives the book a unique look.
Sprache: Englisch
Herausgeber: Alexander Gnädinger
Autor: Alexander Gnädinger
Verarbeitung: Softcover
Seiten: 476
Maße: 24,7 cm x 34,7 cm
ISBN: 978-3-934687-69-1
Erscheinungsdatum: 1. August 2009

Germany: €3.50
We deliver within Germany free of charge from €19!

Austria, Belgium, the Netherlands, Luxembourg and Denmark: €5.00
Europe, Switzerland, USA, Canada: €7.50
Worldwide shipping: €15.00
All packages are handed over to DHL for shipping. Existing goods will be invoiced immediately and delivered within 2 - 4 working days. Please note that these delivery times are average information from our delivery partners and we cannot guarantee them. Backorders will be billed and shipped as soon as they are in stock. You will receive email notifications of the delivery status of your order once it has shipped.

EU and international orders usually arrive within 7-14 days.
100 Girls On Polaroid
selling price
69,00 €
Regular price