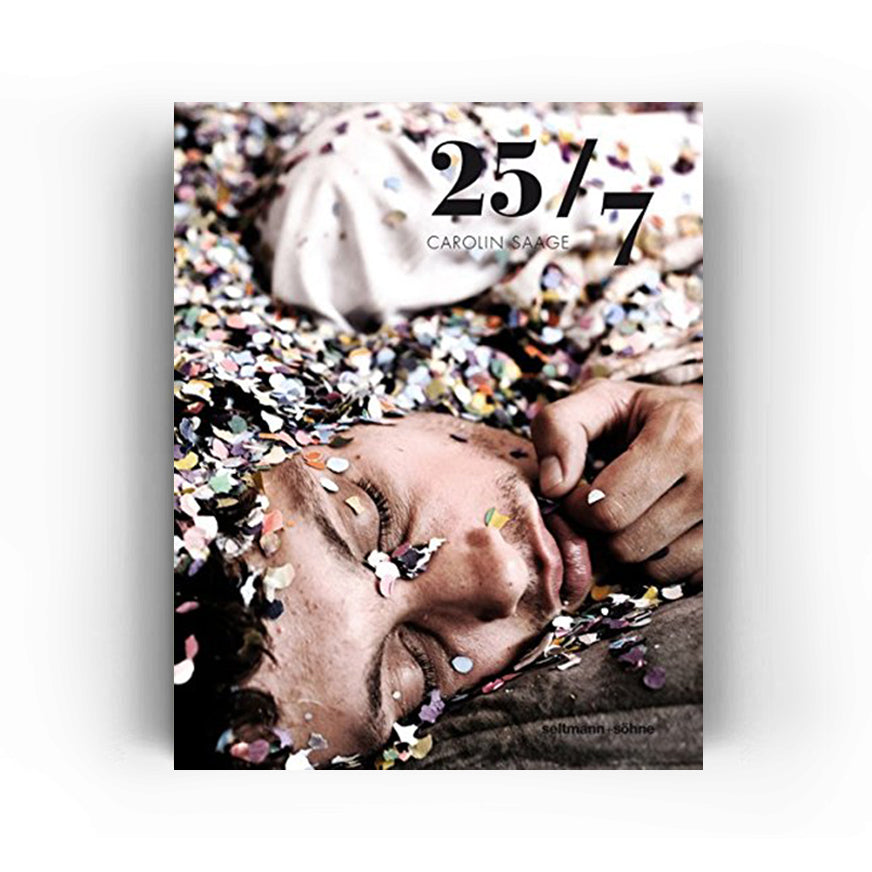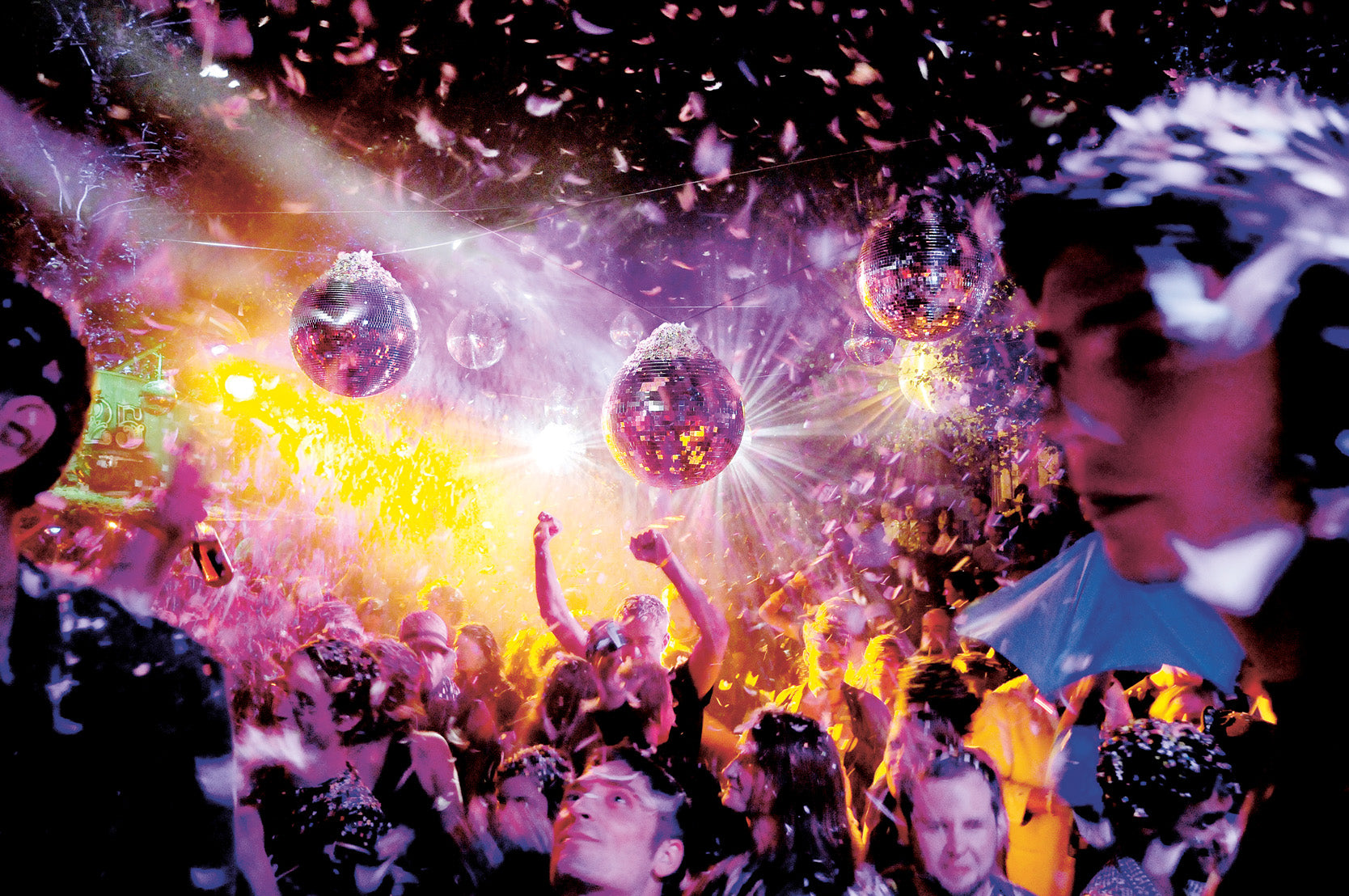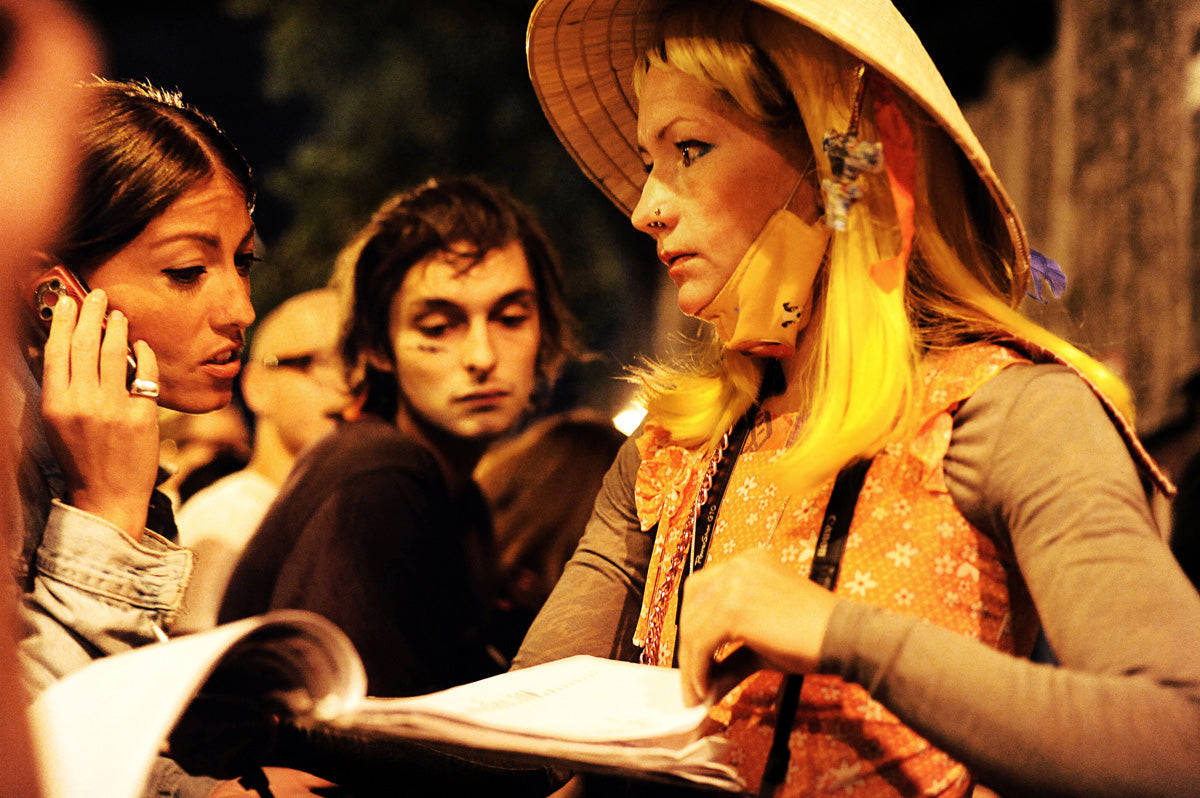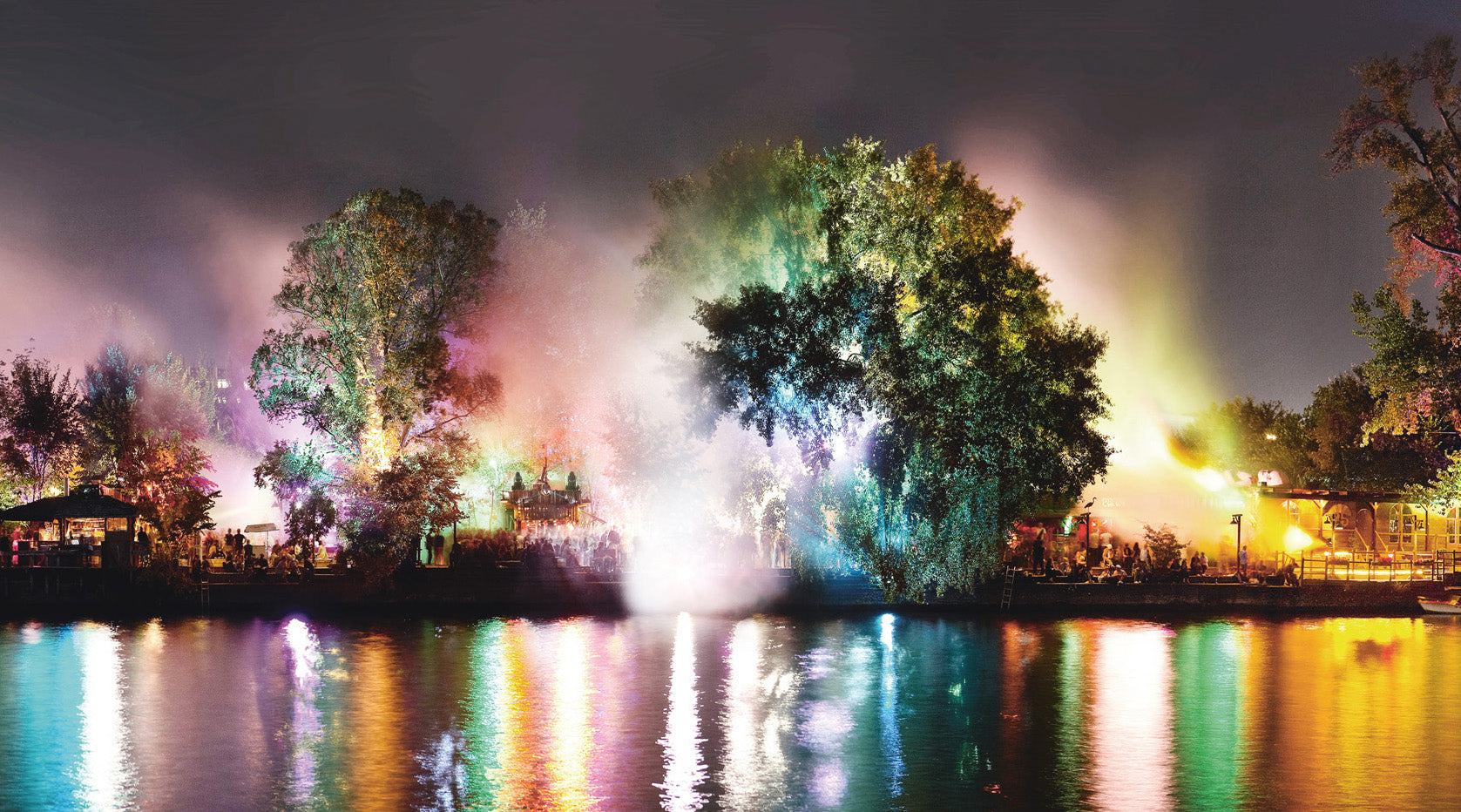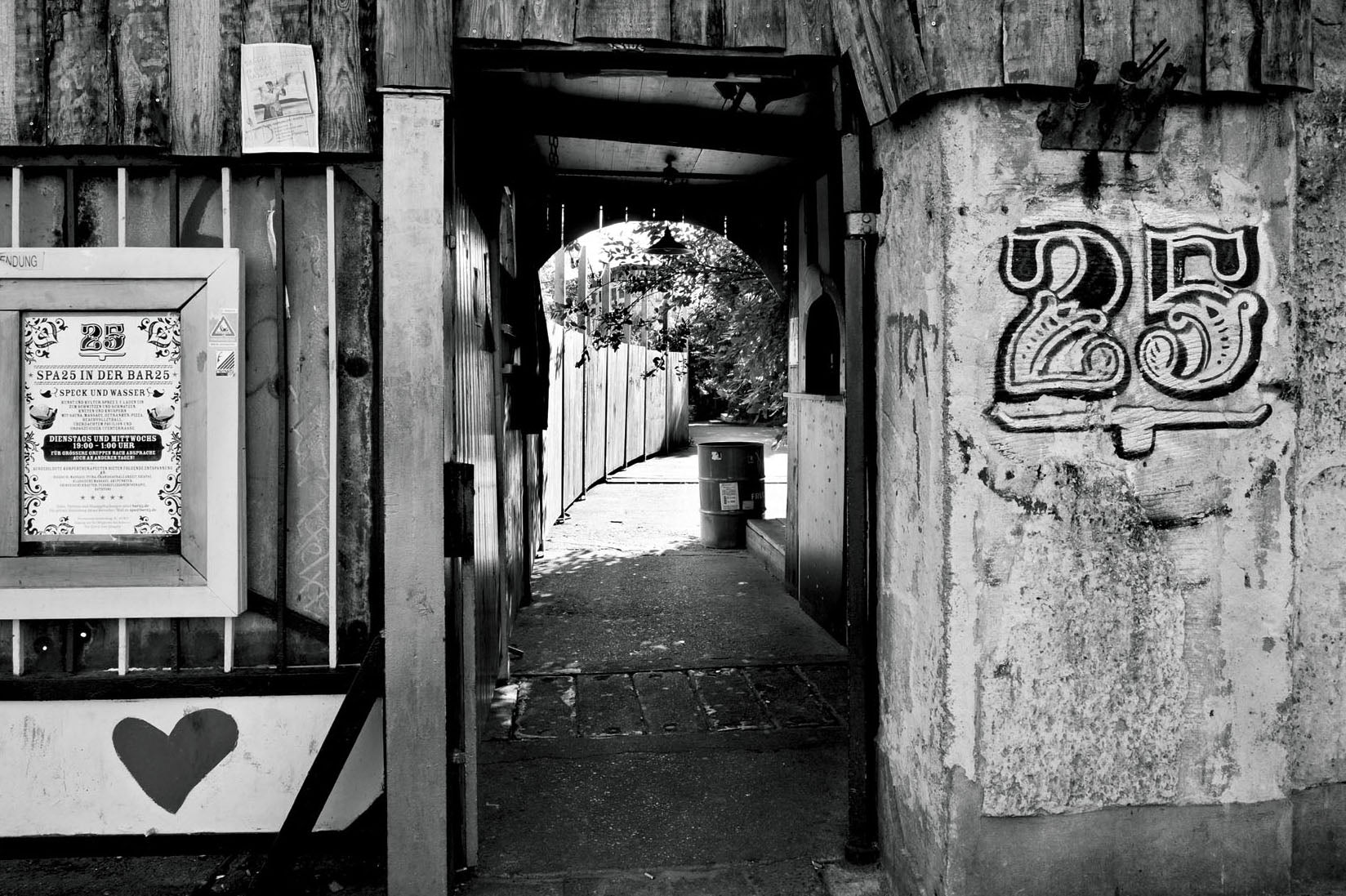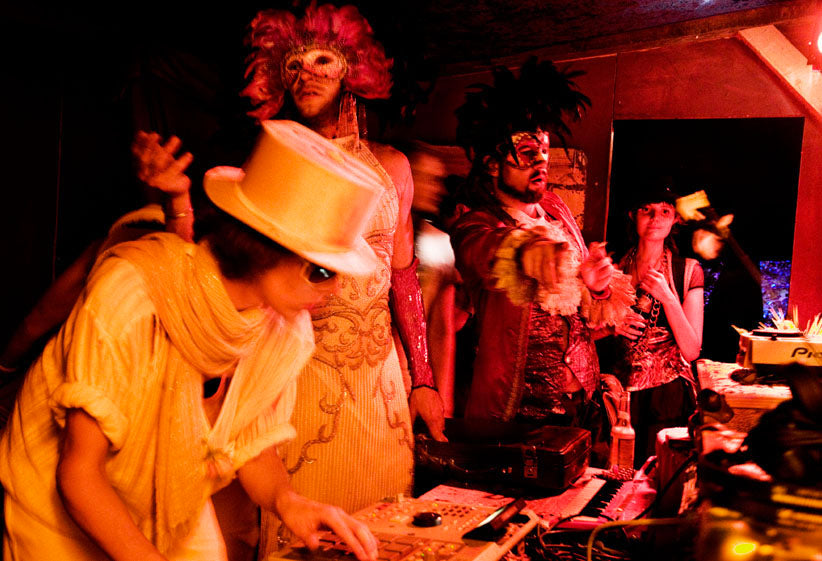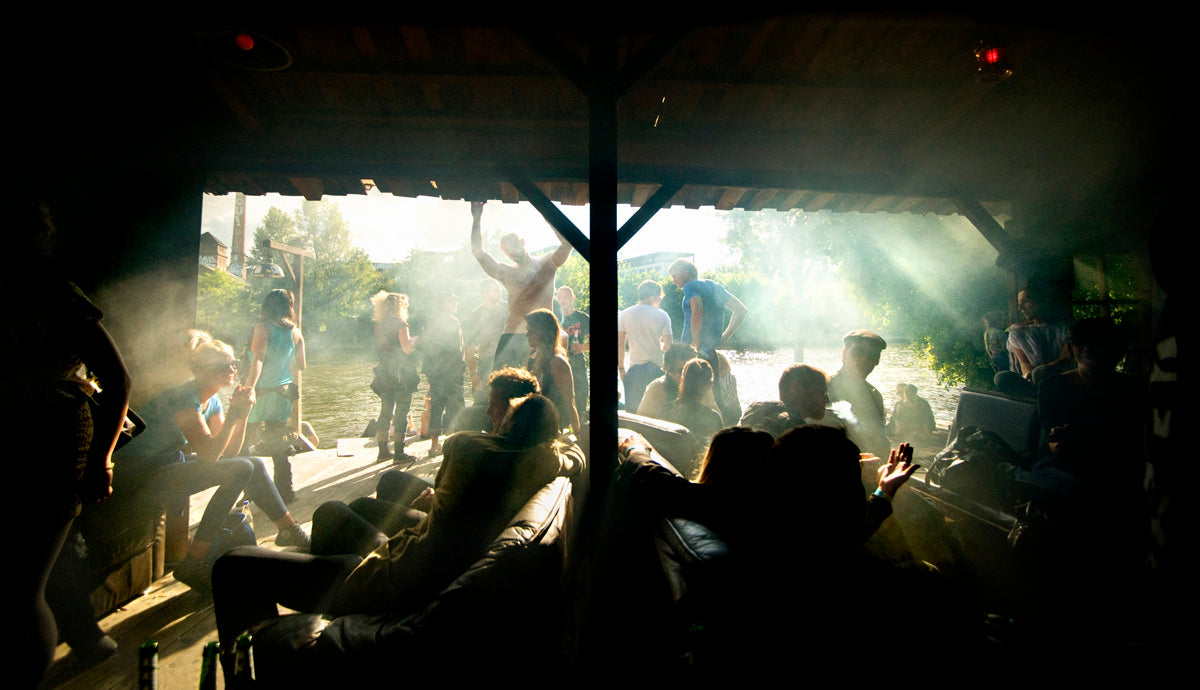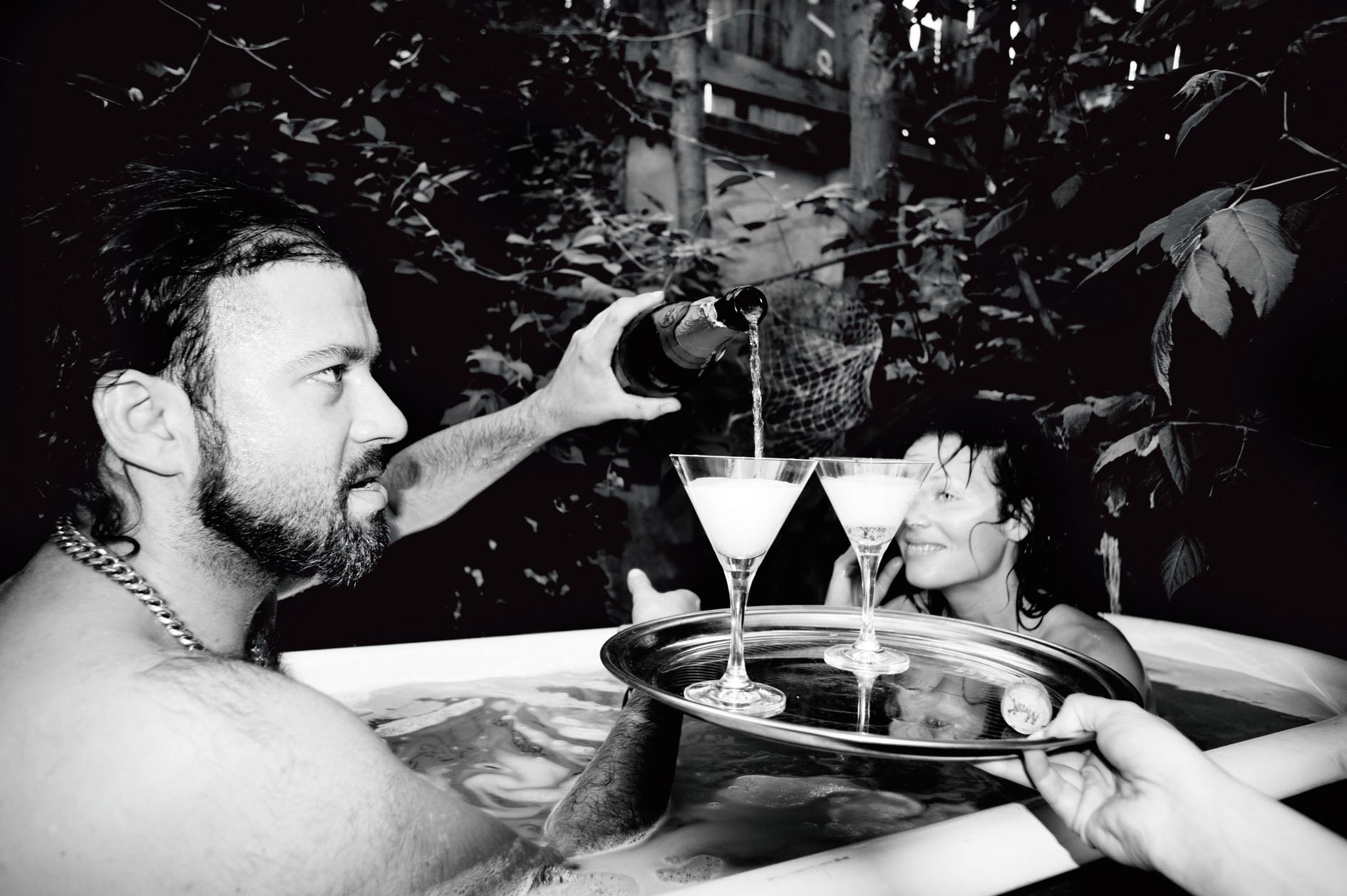 Softcover, Fadenbindung
Format: 23 cm x 29 cm
Seitenanzahl: 208 Seiten
selling price
39,90 €
Regular price
VAT included.
Photography is probably the only thing that was strictly forbidden in Bar 25. And for a good reason. Season after season, behind the unadorned wall of a derelict building niche on the banks of the Spree, a colorful crowd gathered, whose disguises and paintings were not an expression of style or coolness, but a sign of freedom and vulnerability. The result is an expressive documentation of a unique microcosm. A detailed portrait of an experience institution and its protagonists.
Beyond party photography and nightlife hedonism, Carolin Saage shows real-poetic parallel worlds, unreal personalities and foggy details. Thus, it not only depicts a place, but also an elusive and unique attitude to life in Berlin in the noughties.
25/7, like the bar itself, is a small miracle: stunning nature shots of a secret tribe celebrating letting go. Consciously holding on to nothing. Because whoever can remember wasn't there. Good thing Saage had everyone's trust. And her dear, amazing eye.
Sprache: Deutsch, Englisch
Fotografie: Carolin Saage
Verarbeitung: Softcover, Fadenbindung
Seiten: 208
Maße: 23 cm x 29 cm
ISBN: 978-3-942831-71-0
Erscheinungsdatum: 25. Juli 2013

Germany: €3.50
We deliver within Germany free of charge from €19!

Austria, Belgium, the Netherlands, Luxembourg and Denmark: €5.00
Europe, Switzerland, USA, Canada: €7.50
Worldwide shipping: €15.00
All packages are handed over to DHL for shipping. Existing goods will be invoiced immediately and delivered within 2 - 4 working days. Please note that these delivery times are average information from our delivery partners and we cannot guarantee them. Backorders will be billed and shipped as soon as they are in stock. You will receive email notifications of the delivery status of your order once it has shipped.

EU and international orders usually arrive within 7-14 days.
25/7
selling price
39,90 €
Regular price