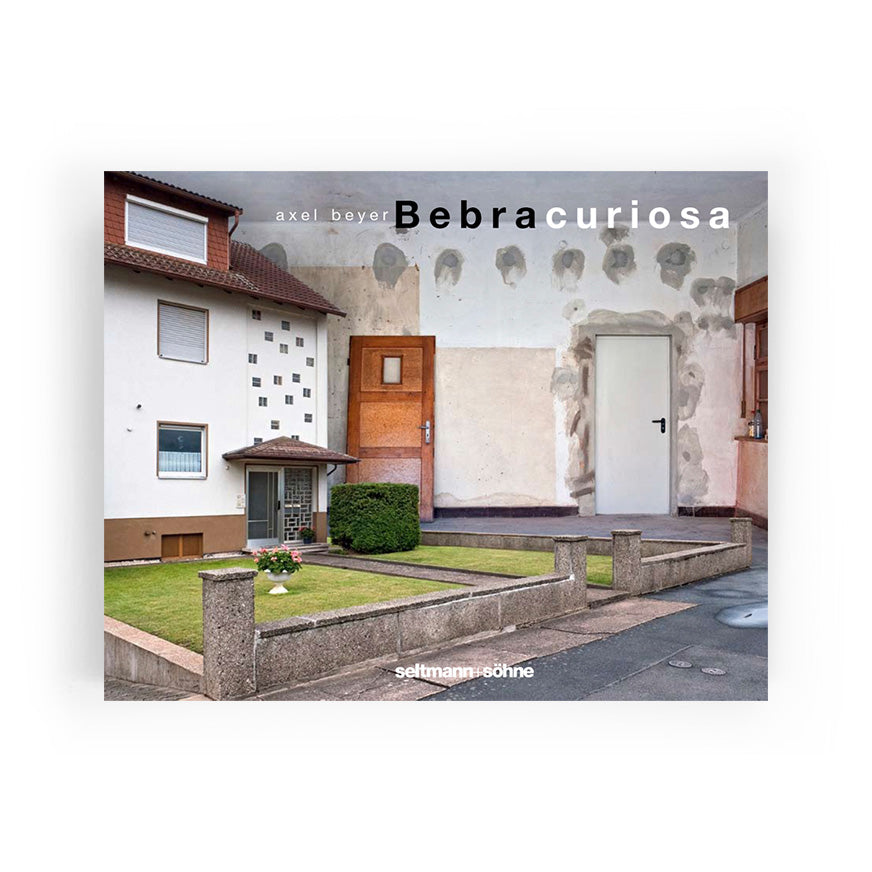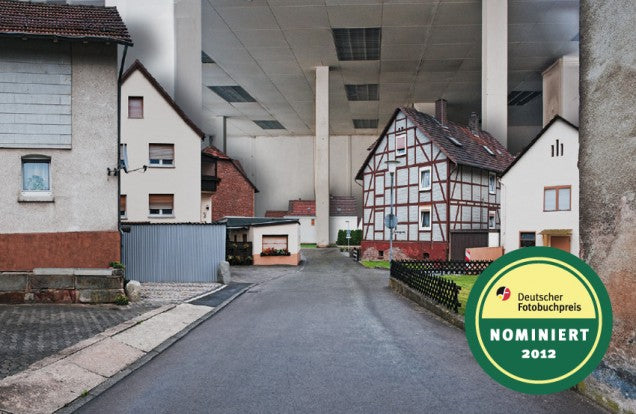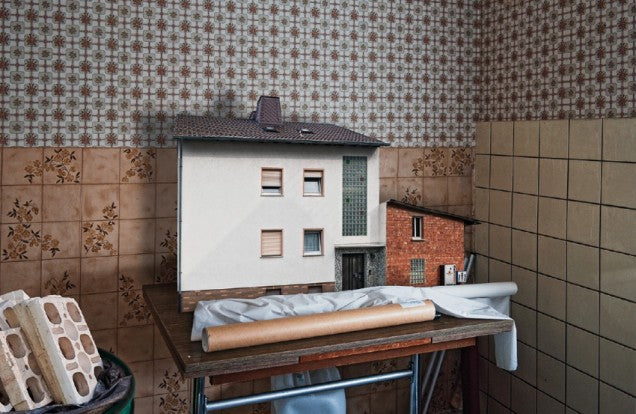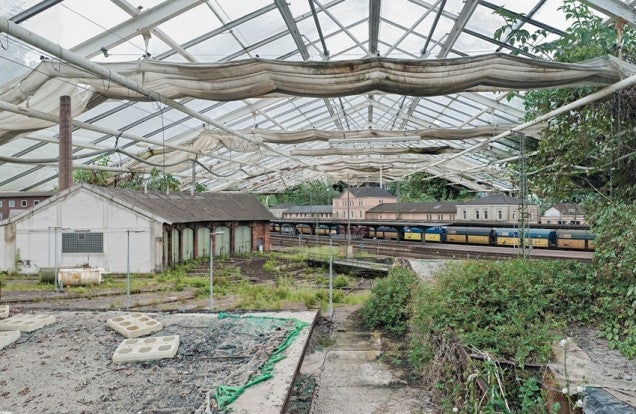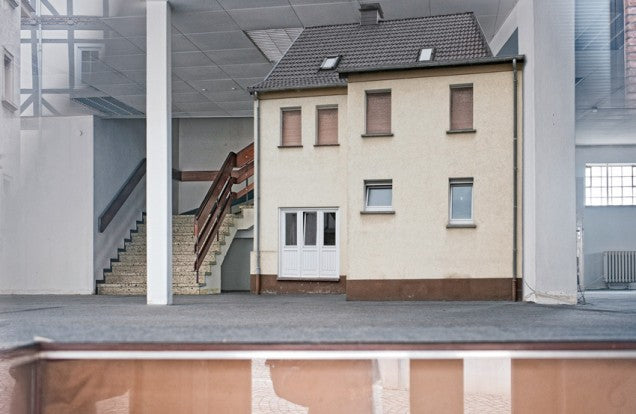 Hardcover
Format: 30 cm x 30 cm
Seitenanzahl: 104 Seiten
selling price
39,90 €
Regular price
VAT included.
Auf Lager! Schon in 1–3 Werktagen bei dir.
A visit to the Bebra city archive provided the initial impetus for the BEBRA CURIOSA project: Axel Beyer saw the model of the city hall in a glass case in subdued light. This special atmosphere of interior and miniature wonderland fascinated him. At home he then explored the model potential of the Bebra pictures he had taken over the years. He began combining interior and exterior views into new compositions.
A series with curious panoramas and claustrophobic rooms grew, which emphasize this place in a special way. The bizarre atmosphere of these visual illusions contrasts with the special climate of this real place. The small town of Bebra is located in the middle of Germany and is known to most people as a railway hub. Gigantic tracks are reminiscent of the great times. At the end of the 1980s, Bebra lost increasing importance, also under the influence of reunification. At that time, the satirist Matthias Horx coined the term "Bebraism" in his essay "Endstation Bebra" and described the symbols of philistinism in it.
The book is one of the three winners of the international Photobook Festival Kassel 2010
Sprache: Deutsch, Englisch
Fotografie: Axel Beyer
Verarbeitung: Hardcover
Seiten: 104
Maße: 30 cm x 30 cm
ISBN: 978-3-934687-90-5
Erscheinungsdatum: 11. Oktober 2010

Germany: €3.50
We deliver within Germany free of charge from €19!

Austria, Belgium, the Netherlands, Luxembourg and Denmark: €5.00
Europe, Switzerland, USA, Canada: €7.50
Worldwide shipping: €15.00
All packages are handed over to DHL for shipping. Existing goods will be invoiced immediately and delivered within 2 - 4 working days. Please note that these delivery times are average information from our delivery partners and we cannot guarantee them. Backorders will be billed and shipped as soon as they are in stock. You will receive email notifications of the delivery status of your order once it has shipped.

EU and international orders usually arrive within 7-14 days.
Bebra Curiosa
selling price
39,90 €
Regular price