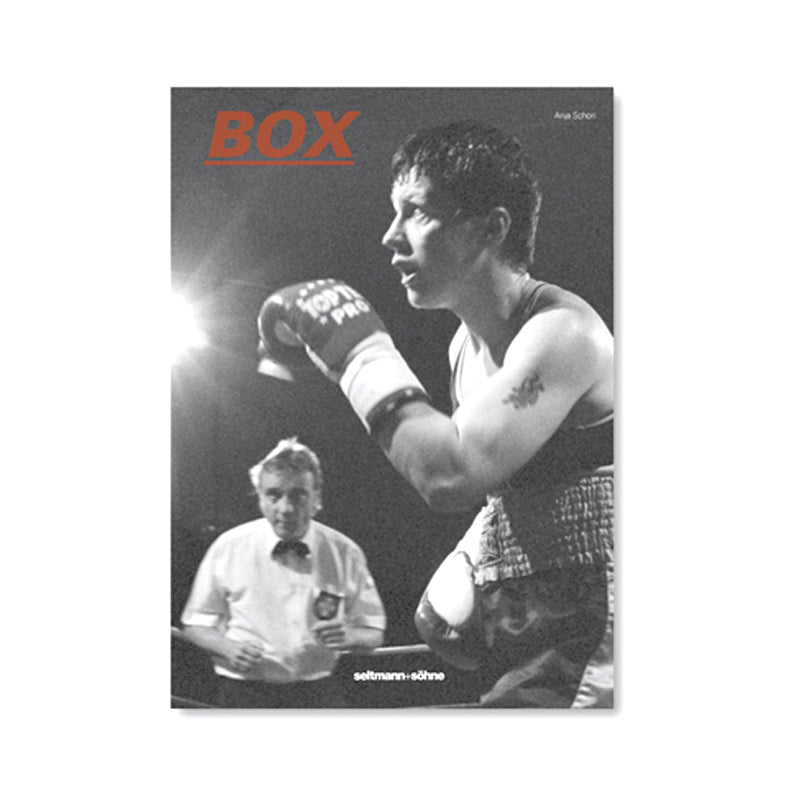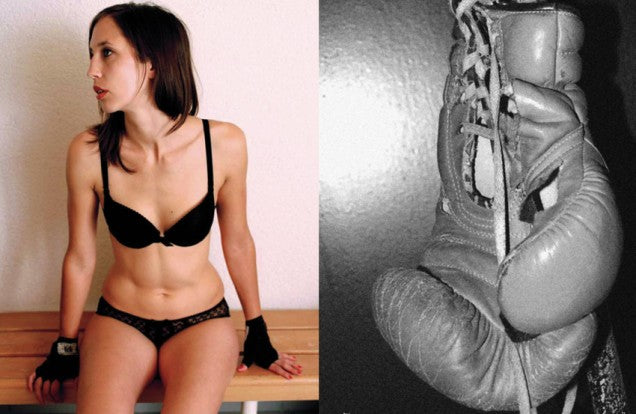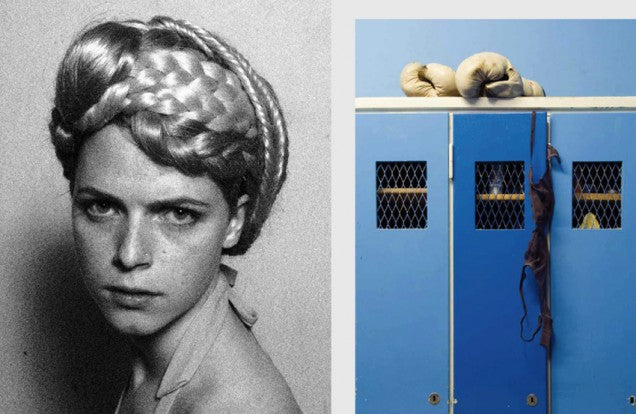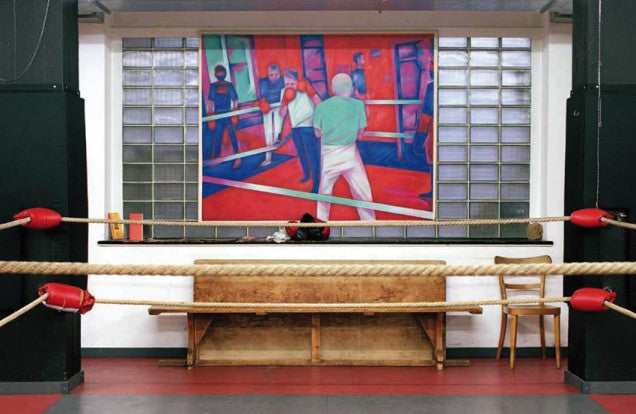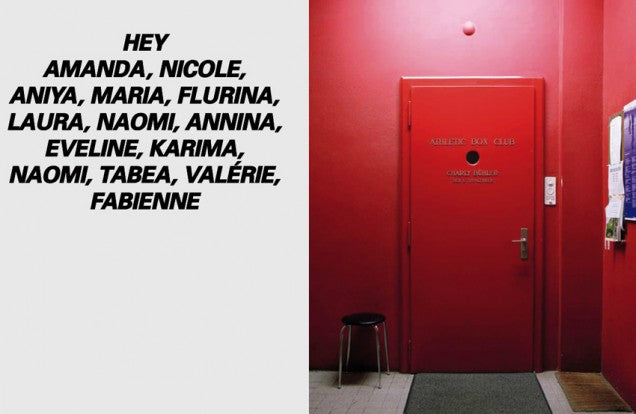 Softcover
Format: 24 cm x 33 cm
Seitenanzahl: 124 Seiten
selling price
29,90 €
Regular price
VAT included.
Auf Lager! Schon in 1–3 Werktagen bei dir.
Dynamism, toughness, drama, nostalgia, sweat, stories of heroes and defeats as well as a touch of wickedness - the world of boxing attracts many photographers, writers and the supposedly better society. Women have long asserted themselves in this male domain and expand boxing with their own feminine touch. The photographer Anja Schori boxes herself and takes part in competitions. So it made sense to approach your own sport with a camera.
First she wanted to photograph male trainers, but "it doesn't work so well with the men". So she turned the camera on her fellow women and training partners. She self-confidently emphasizes the feminine in her photographs, in her magazine "Box" she mixes documentary boxing scenes with fashionable staging, reality with fiction, black and white with colour, sharpness with blur. It's about boxing, yes, but the black eye can also appear here in the form of an eye patch worn by an attractive woman with brunette hair.
Anja Schori is the winner of the GEtPublished Awards 2010, FOTOBUCHTAGE 2010. Anja Schori also won the BFF Förderpreis 2009
with pictures from the spread
Sprache: Deutsch, Englisch, Schweizerdeutsch
Fotografie: Anja Schori
Verarbeitung: Softcover
Seiten: 124
Maße: 24 cm x 33 cm
ISBN: 978-3-934687-88-2
Erscheinungsdatum: 10. Oktober 2010

Germany: €3.50
We deliver within Germany free of charge from €19!

Austria, Belgium, the Netherlands, Luxembourg and Denmark: €5.00
Europe, Switzerland, USA, Canada: €7.50
Worldwide shipping: €15.00
All packages are handed over to DHL for shipping. Existing goods will be invoiced immediately and delivered within 2 - 4 working days. Please note that these delivery times are average information from our delivery partners and we cannot guarantee them. Backorders will be billed and shipped as soon as they are in stock. You will receive email notifications of the delivery status of your order once it has shipped.

EU and international orders usually arrive within 7-14 days.
Box
selling price
29,90 €
Regular price