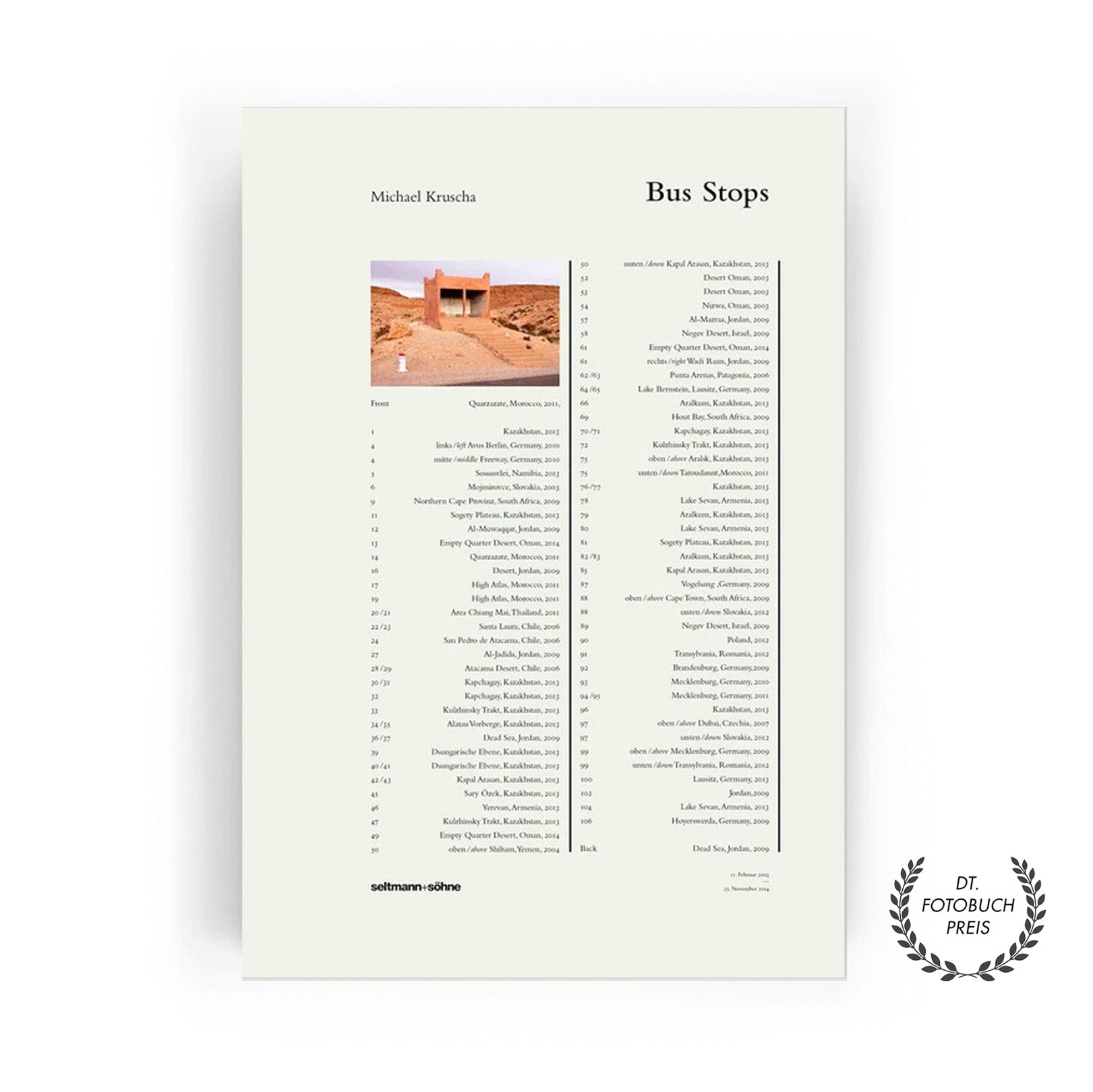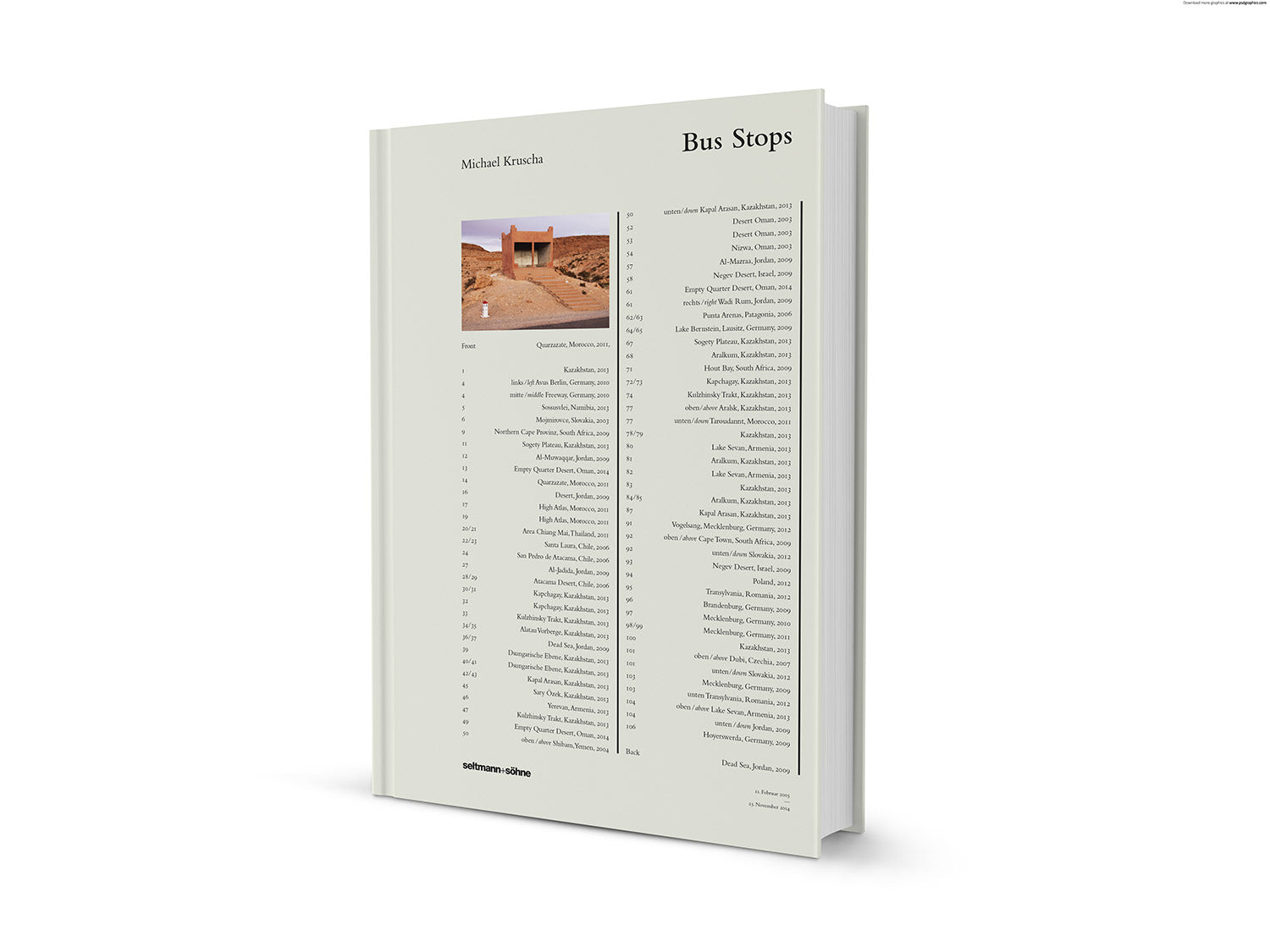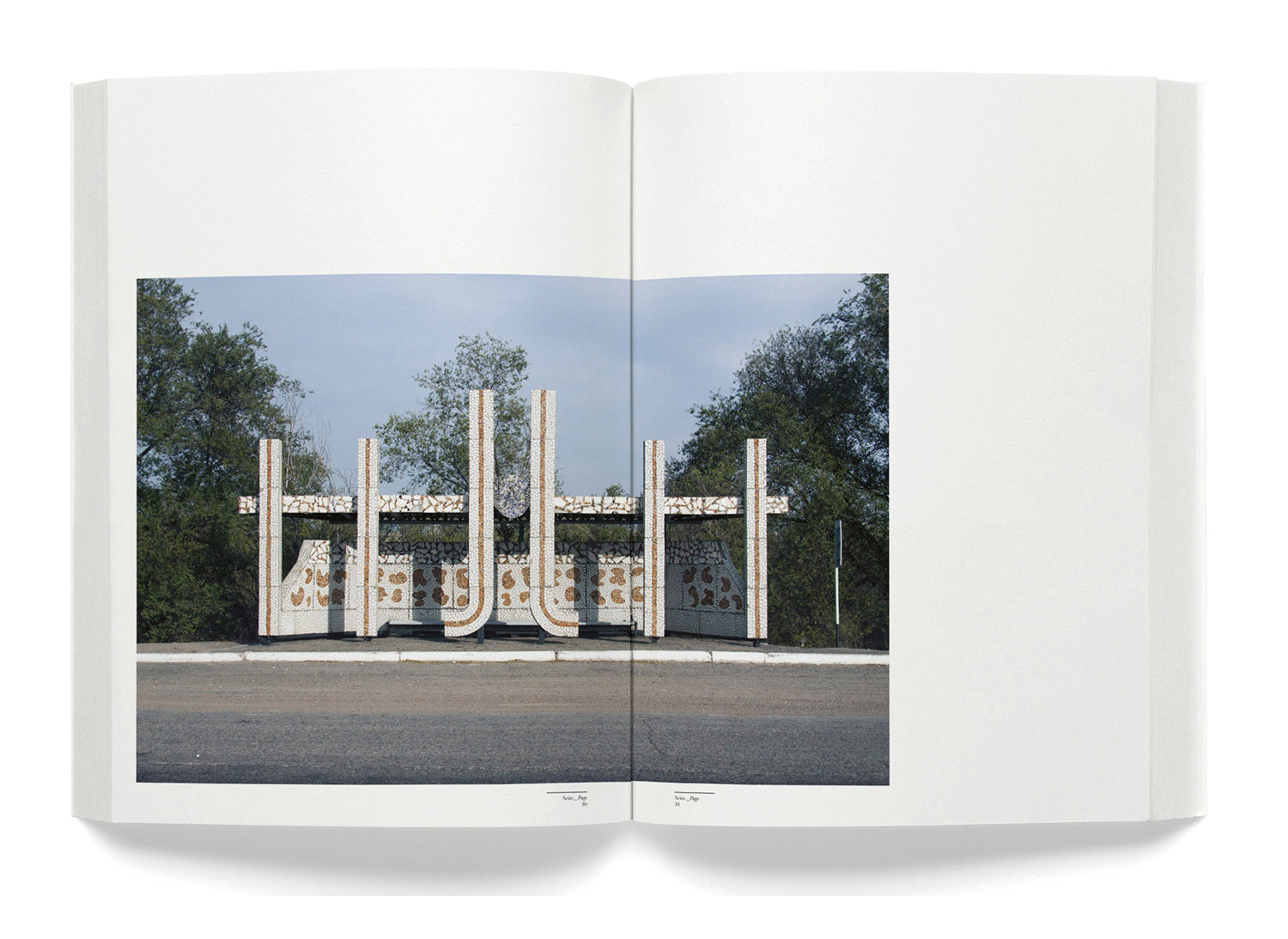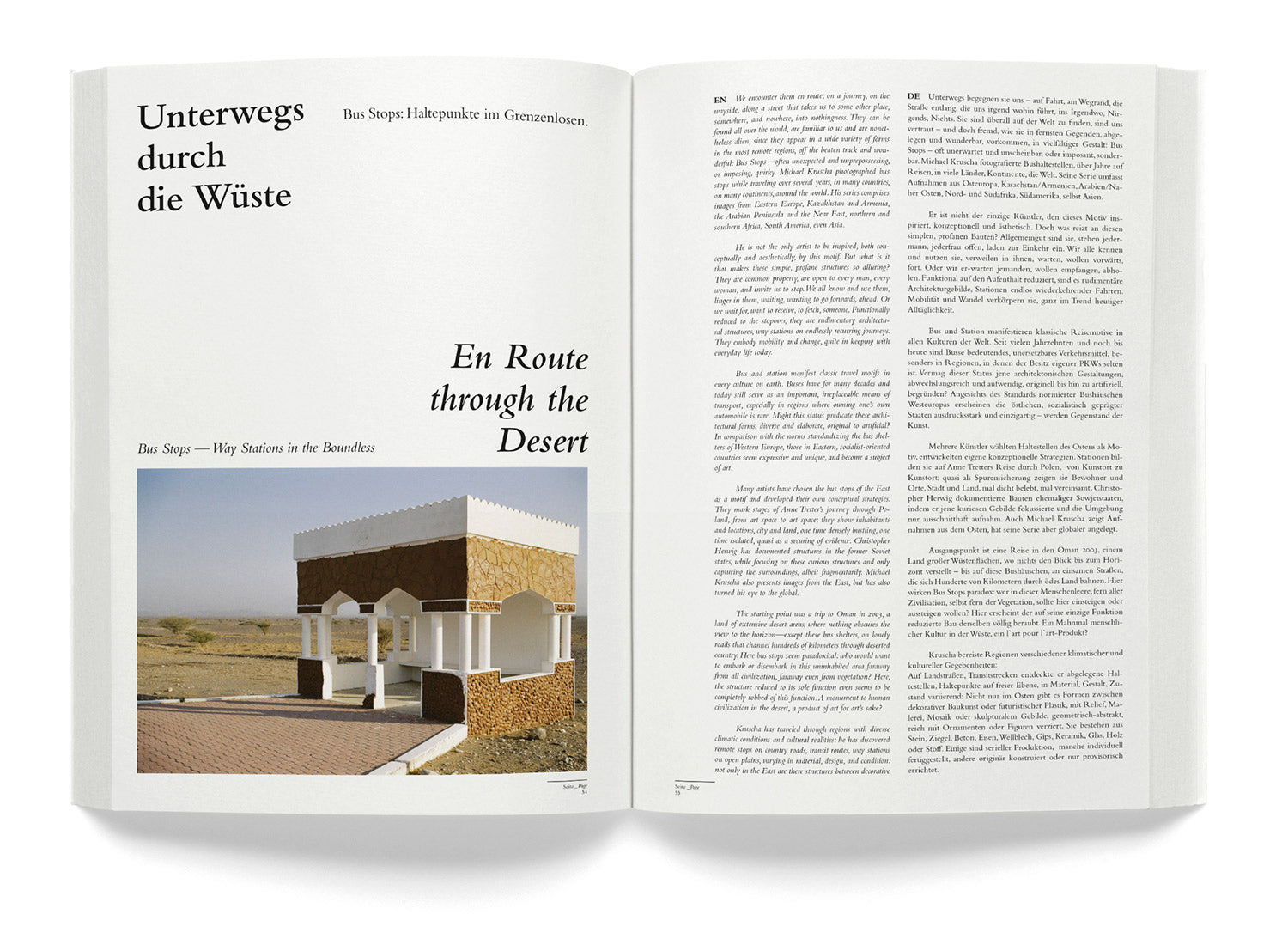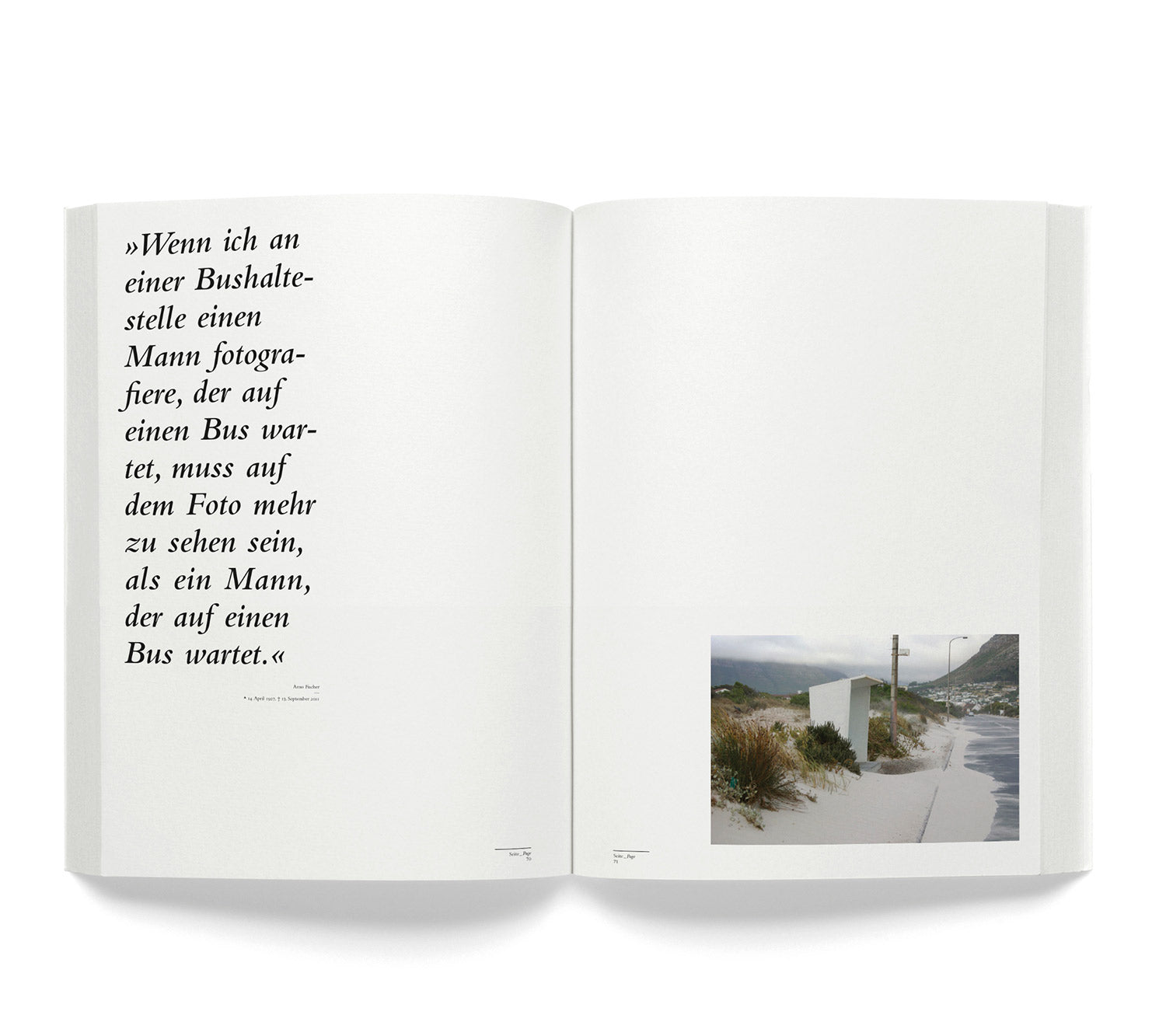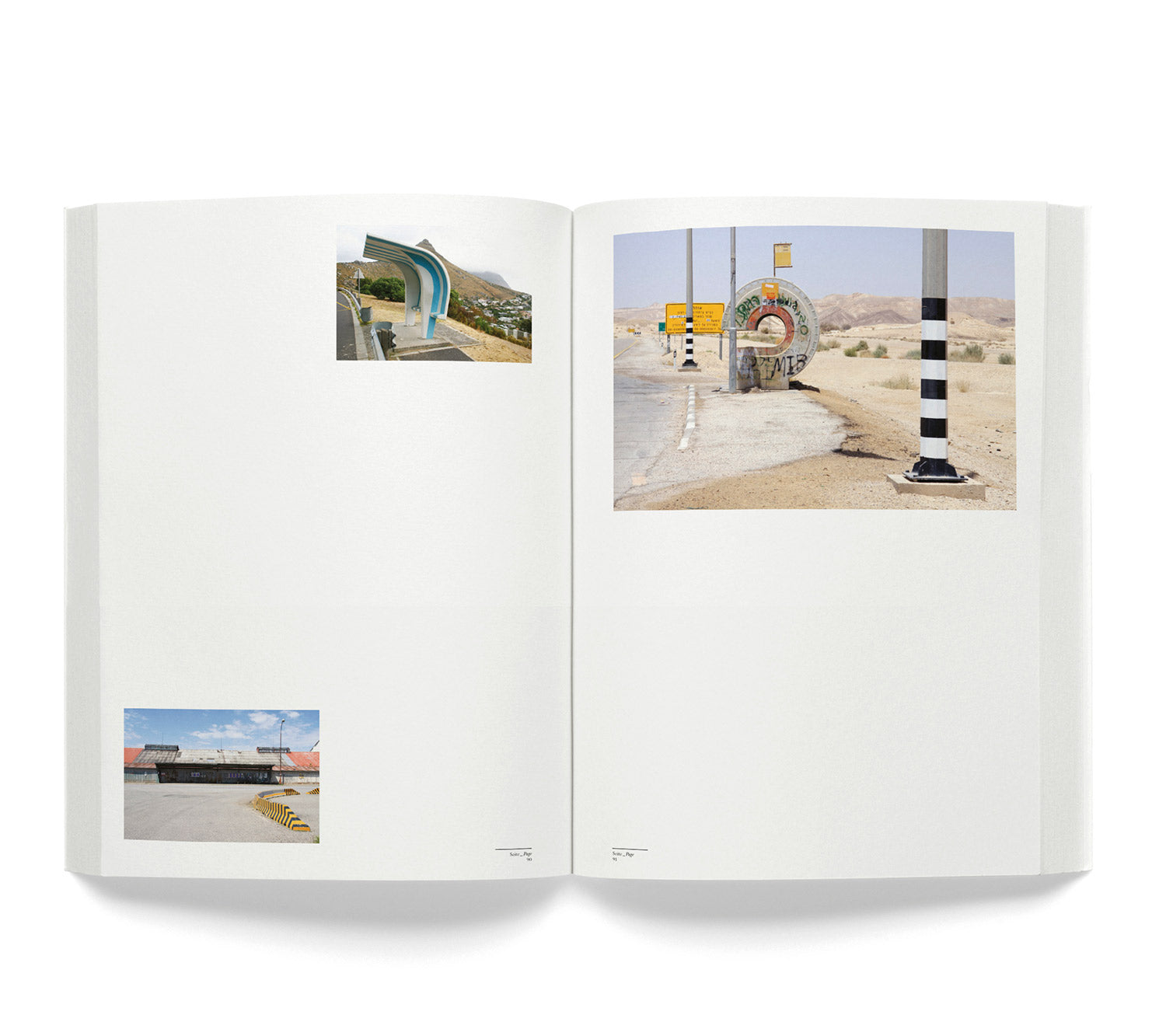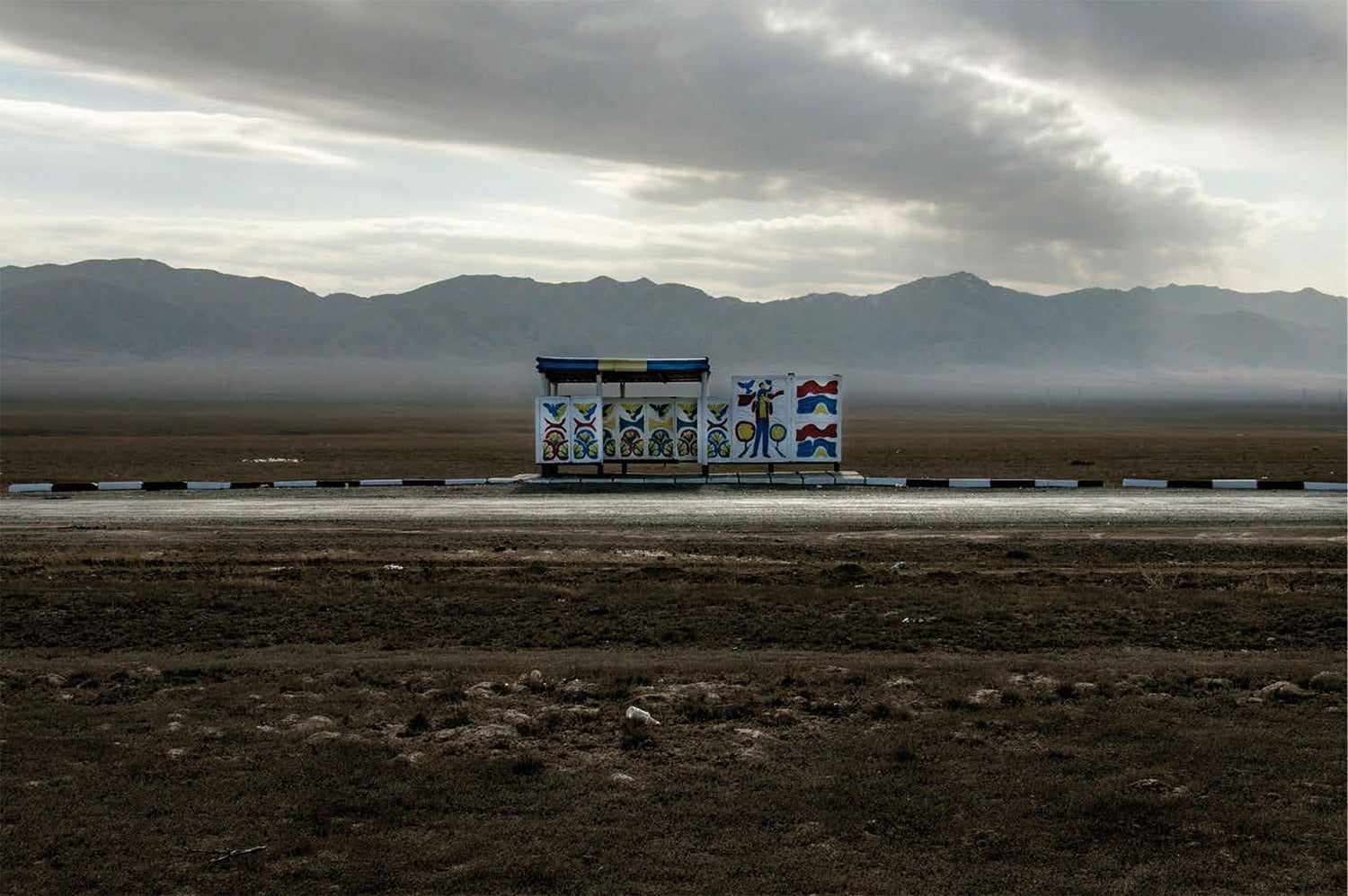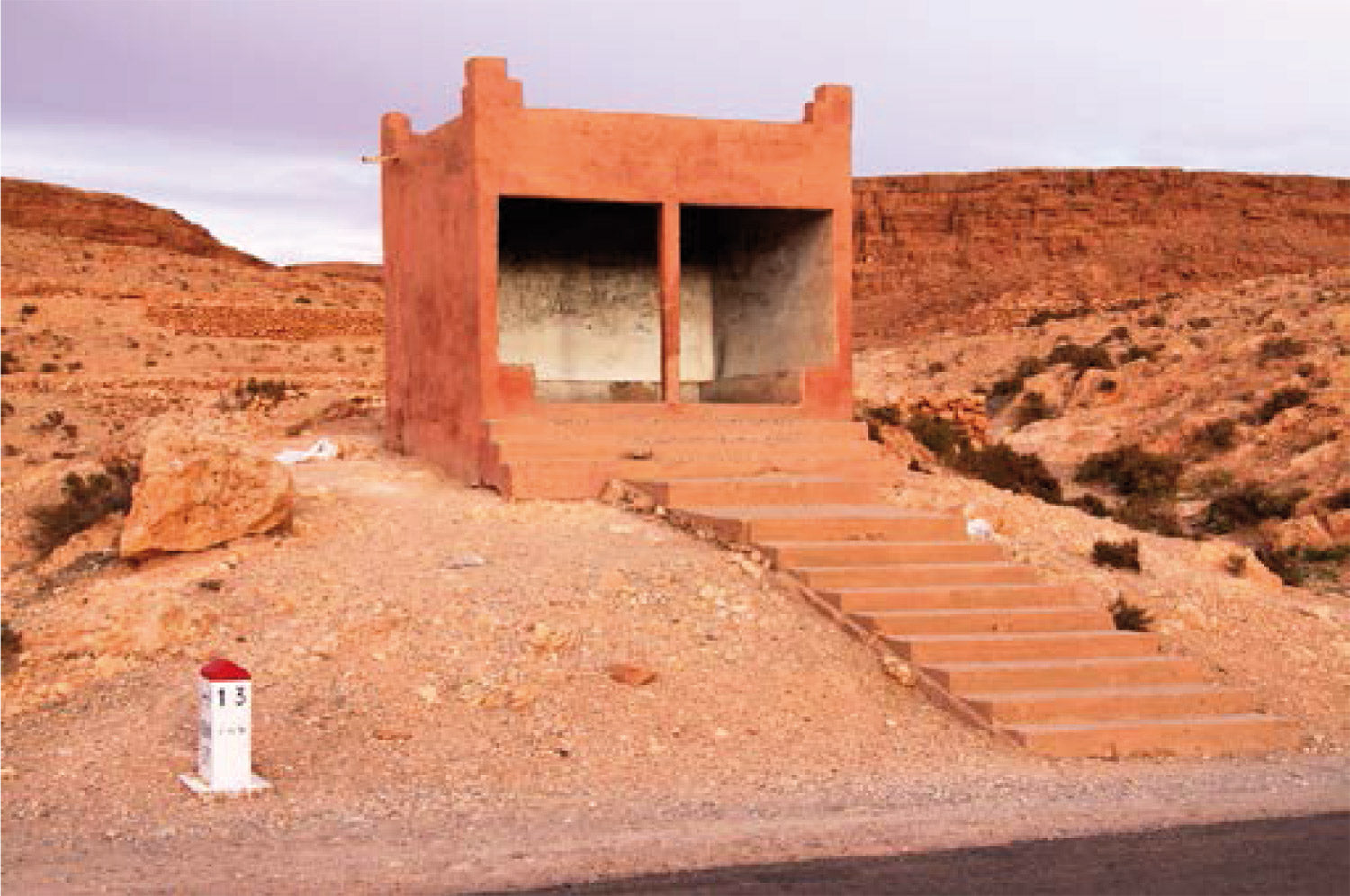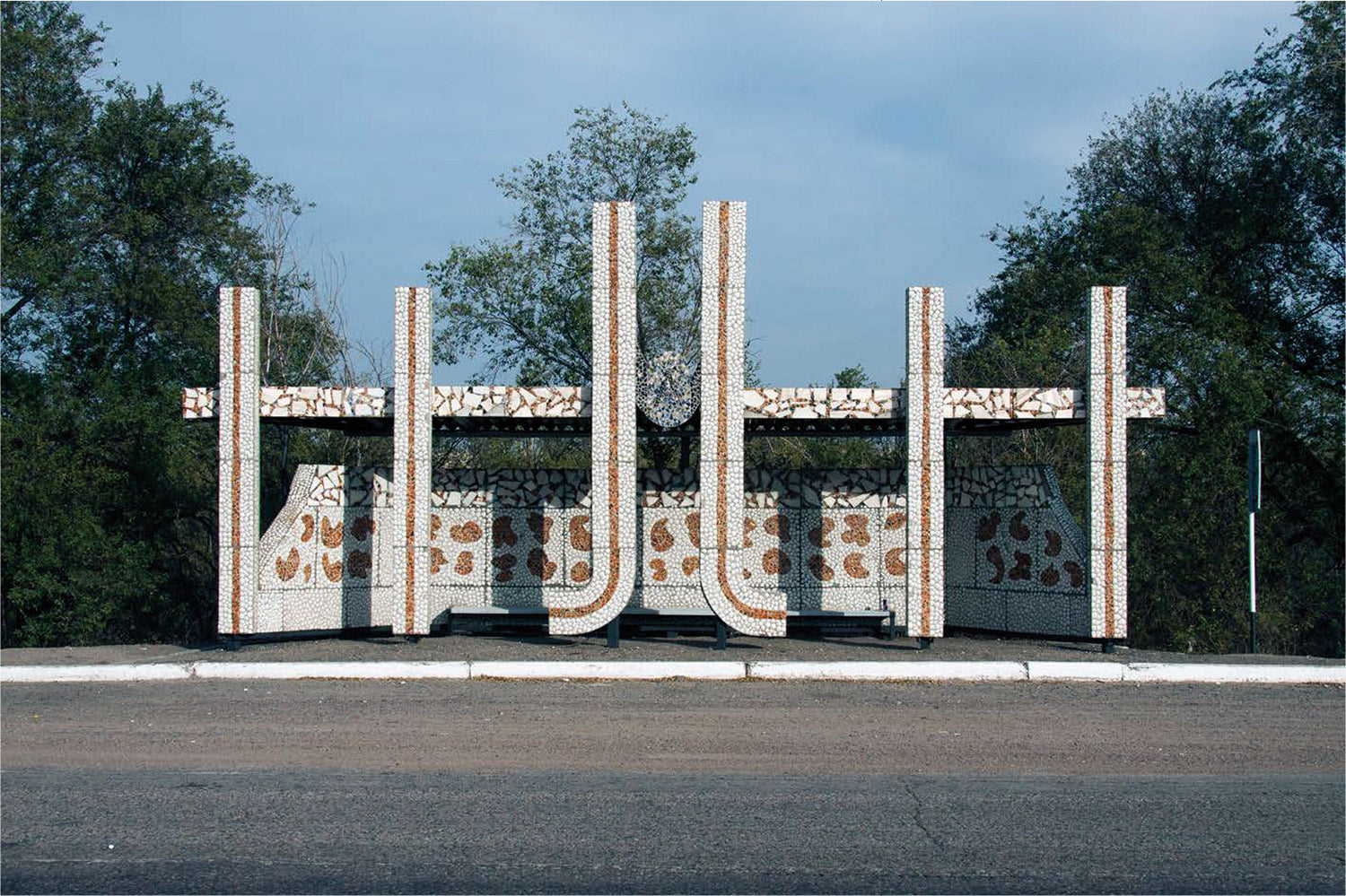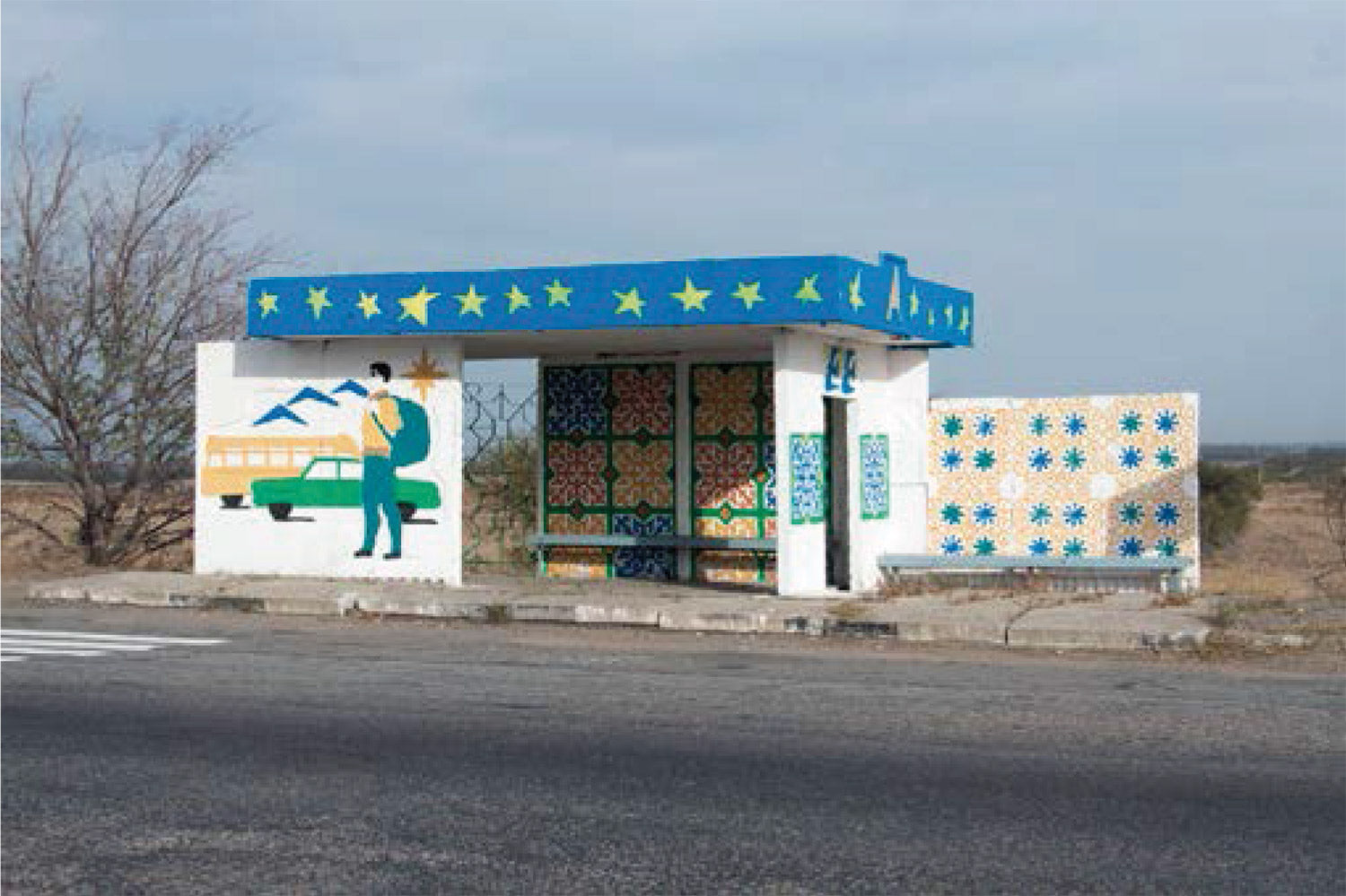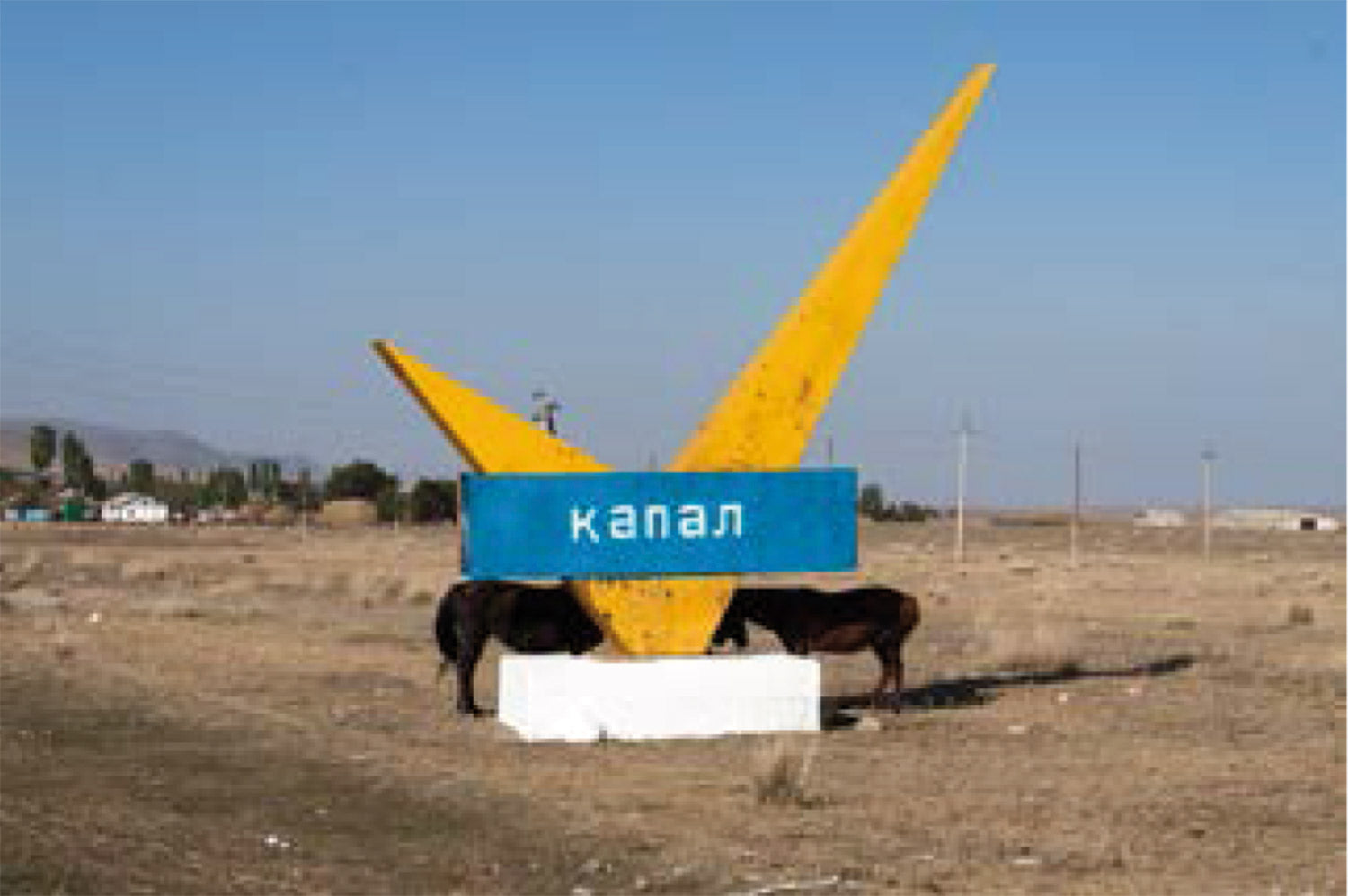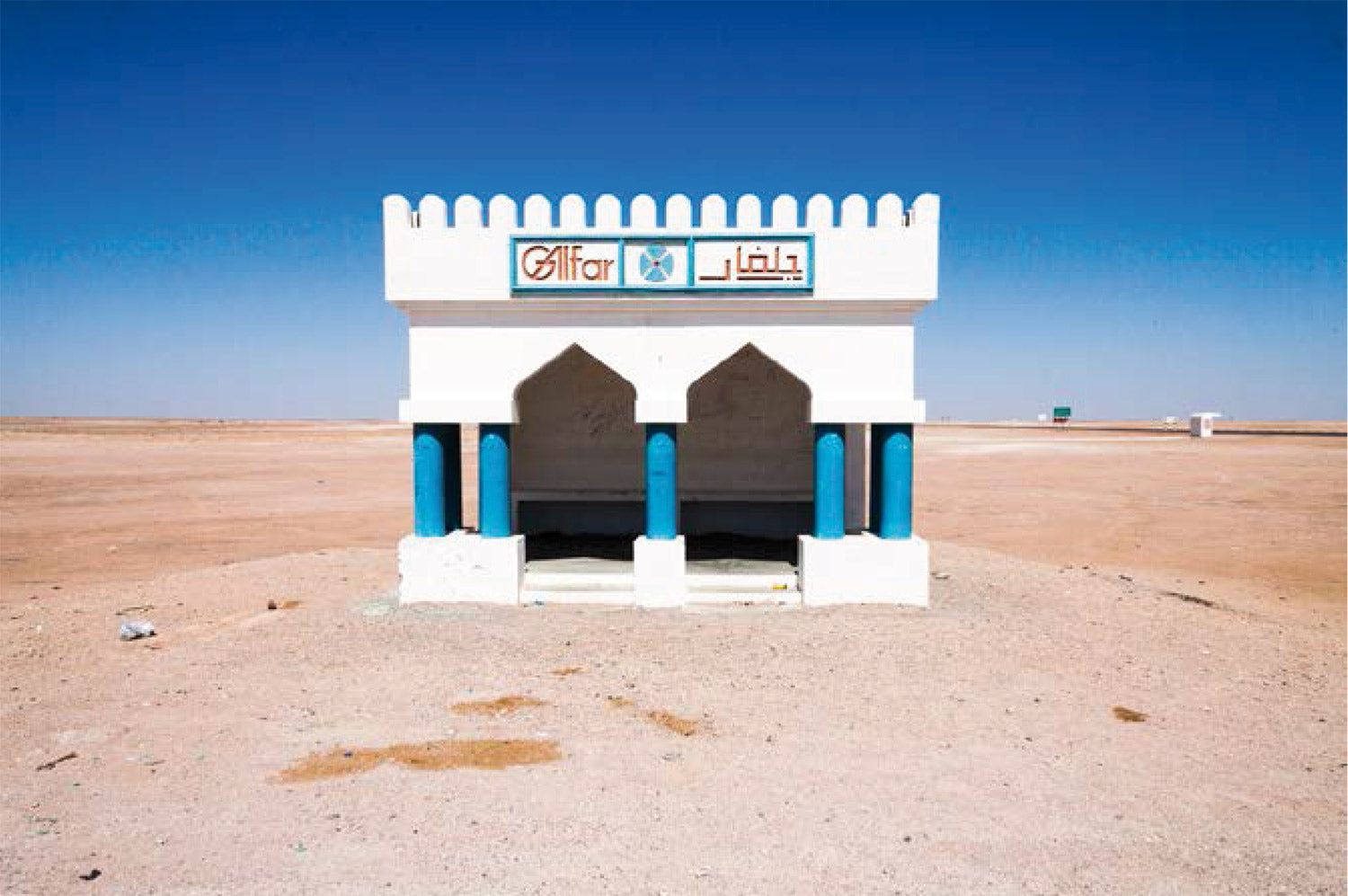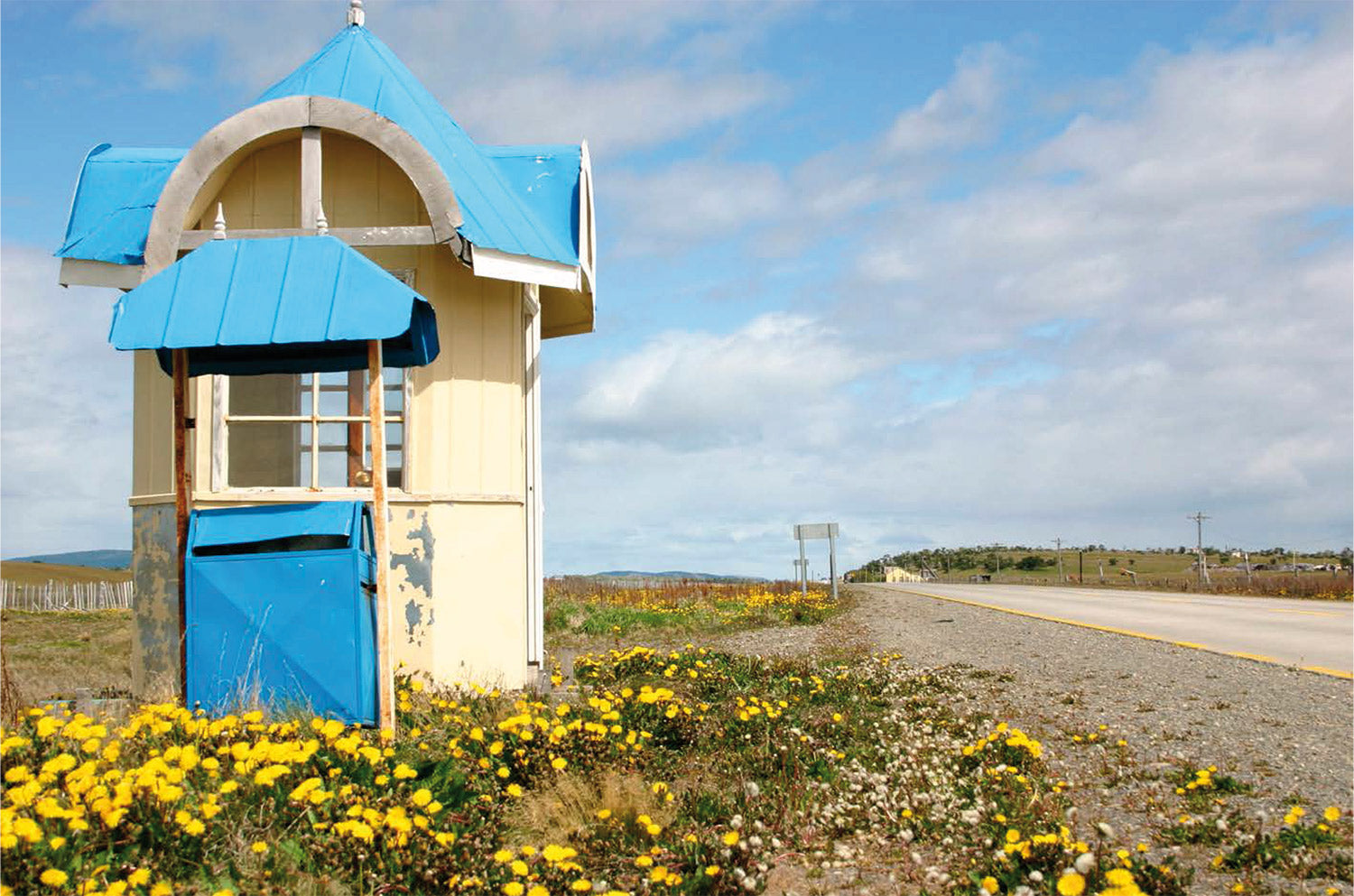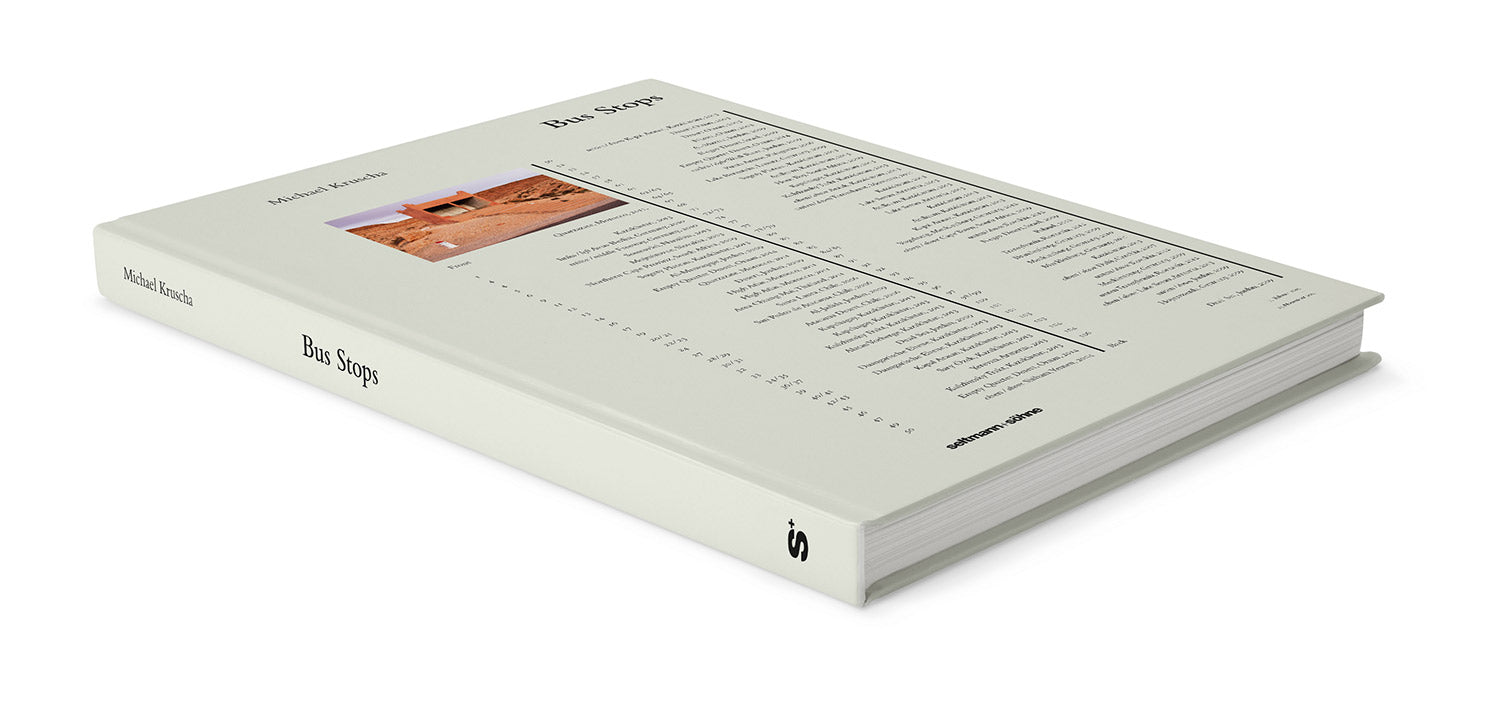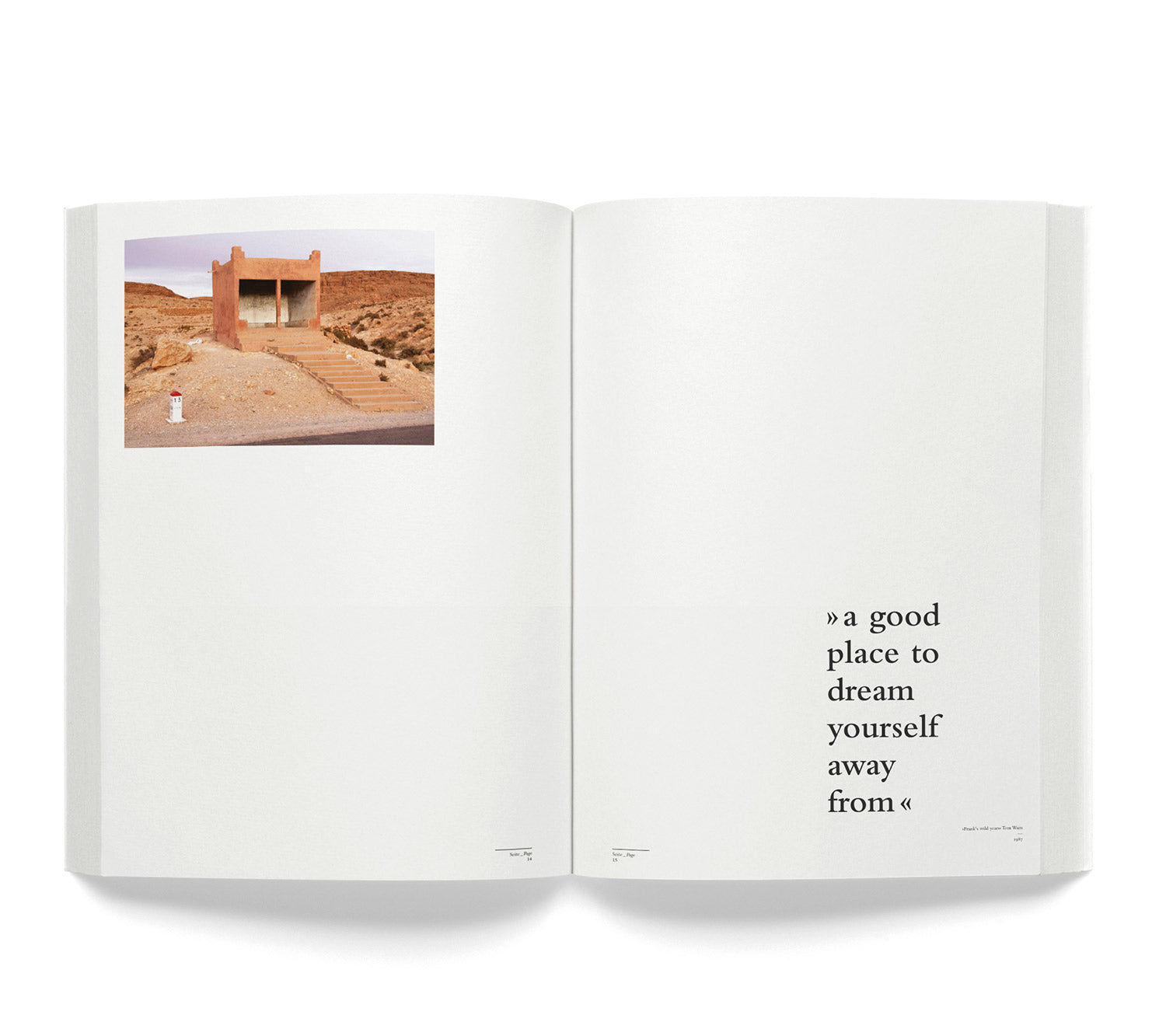 Hardcover, Fadenbindung
Format: 20 cm x 28 cm
Seitenanzahl: 120 Seiten
selling price
39,00 €
Regular price
VAT included.
Auf Lager! Schon in 1–3 Werktagen bei dir.
The photo book presents a series of bus stops that Michael Kruscha photographed while travelling. The recordings come from Eastern Europe, Kazakhstan/Armenia, Arabia/Middle East, North and South Africa, South America and Asia. The starting point was a trip to Oman, where the artist encountered bus stops on hundreds of kilometers of desert roads.
They seem paradoxical: the structure built to wait appears robbed of its function, a L'art-pour-l'art product? The design is even more amazing. The small secular buildings vary in material, shape and condition: partly between decorative architecture and futuristic sculpture, with relief, painting or mosaic, geometrically reduced and decorated with ornamentation or figures. Some are serially produced, others individually, some palatial and elaborate, some provisional or half-ruined.
In the illustrated book, close-ups of atmospheric landscapes and extraordinary details alternate with painterly color transitions and high-contrast image compositions. Art-historical presentation, an interview with the artist and quotes from well-known authors intensify the travel experience. The viewer is fascinated by the aesthetic appeal of foreign landscapes and by the variety of international architectural styles that merge here in a unique way.
Sprache: Englisch
Herausgeber: Michael Kruscha
Gestaltung: Sven Lindhorst-Emme (Cover)
Verarbeitung: Hardcover, Fadenbindung
Seiten: 120
Maße: 20 cm x 28 cm
ISBN: 978-3-944721-52-1
Erscheinungsdatum: 1. Juli 2015

Germany: €3.50
We deliver within Germany free of charge from €19!

Austria, Belgium, the Netherlands, Luxembourg and Denmark: €5.00
Europe, Switzerland, USA, Canada: €7.50
Worldwide shipping: €15.00
All packages are handed over to DHL for shipping. Existing goods will be invoiced immediately and delivered within 2 - 4 working days. Please note that these delivery times are average information from our delivery partners and we cannot guarantee them. Backorders will be billed and shipped as soon as they are in stock. You will receive email notifications of the delivery status of your order once it has shipped.

EU and international orders usually arrive within 7-14 days.
Bus Stops
selling price
39,00 €
Regular price