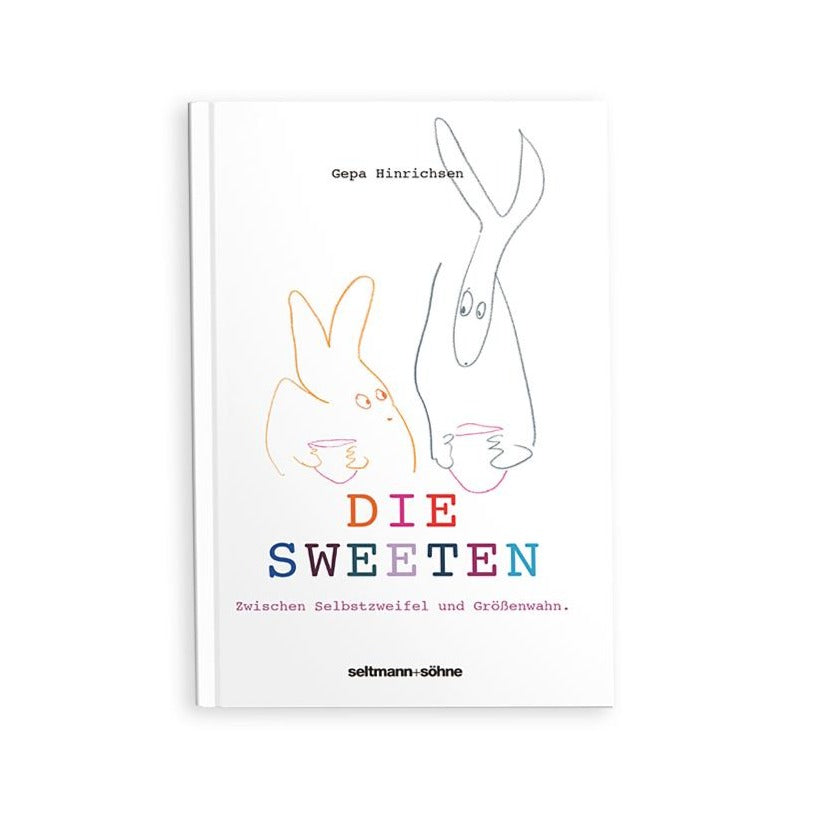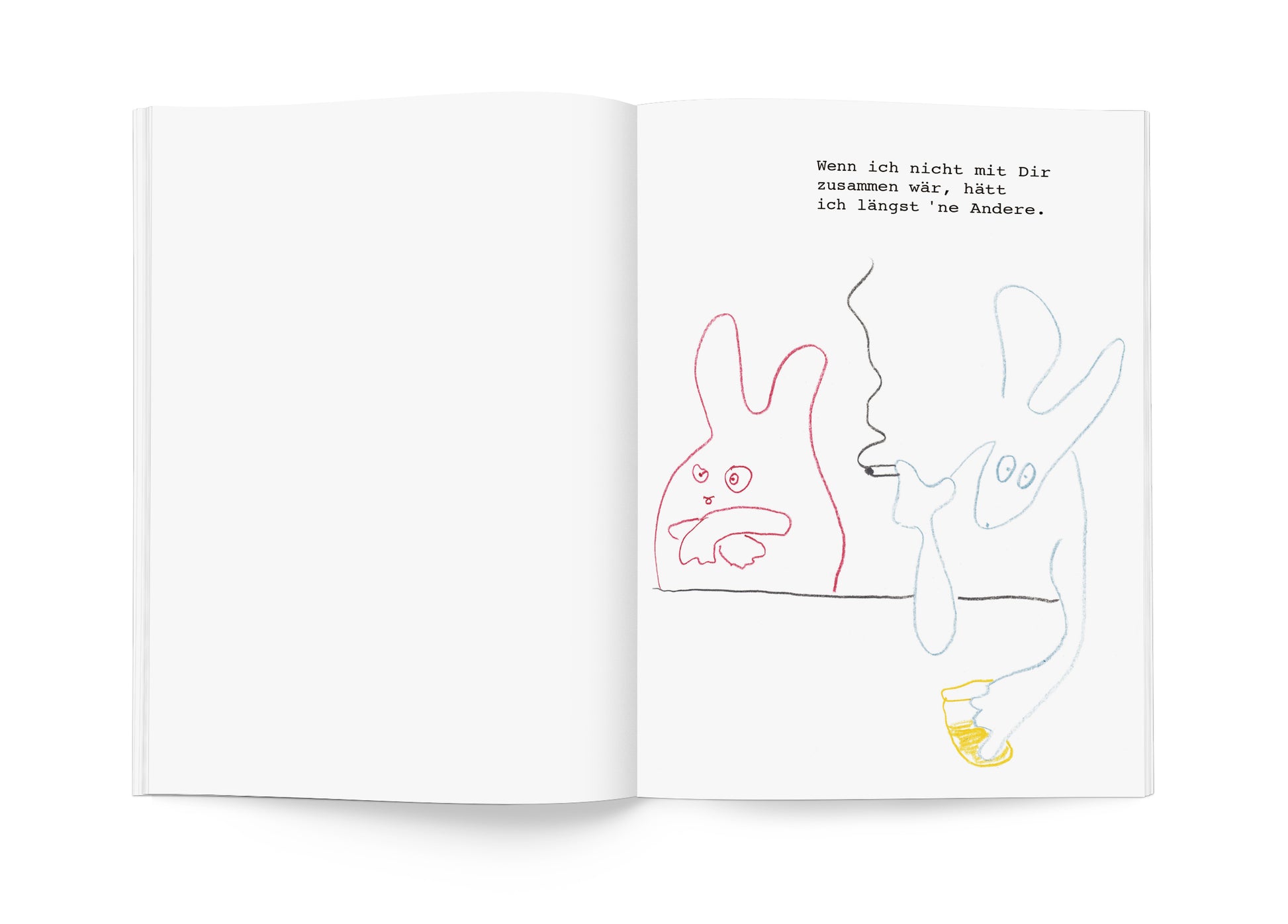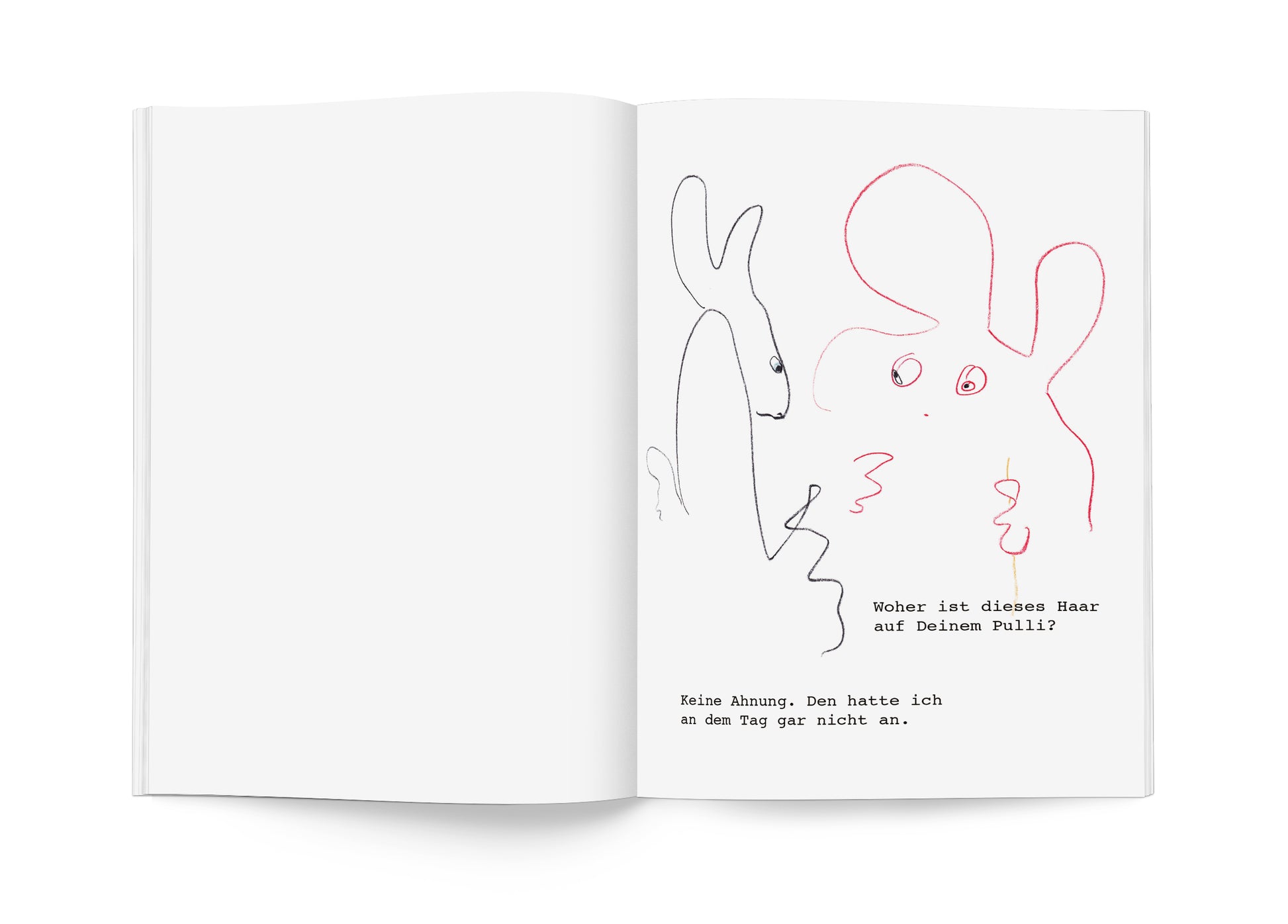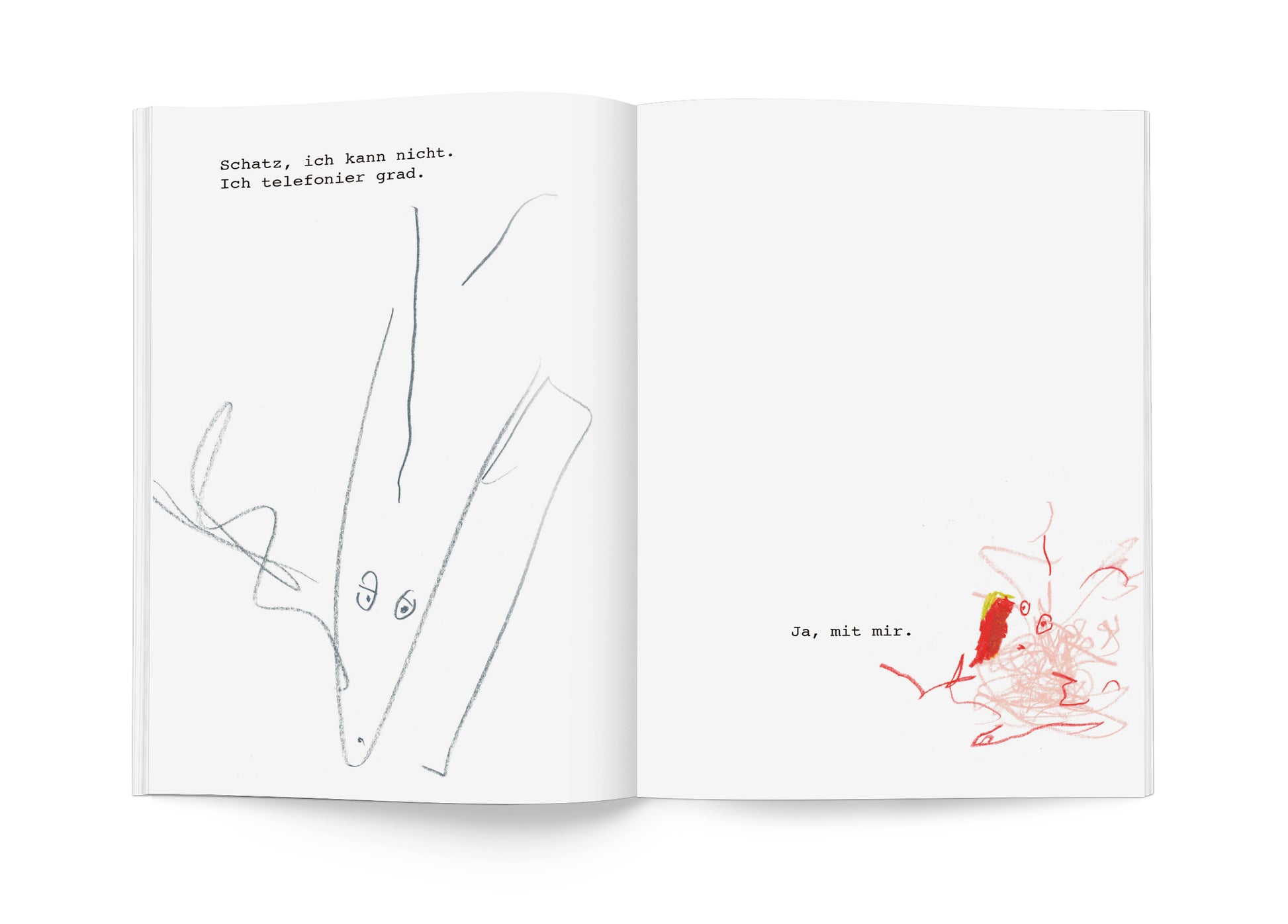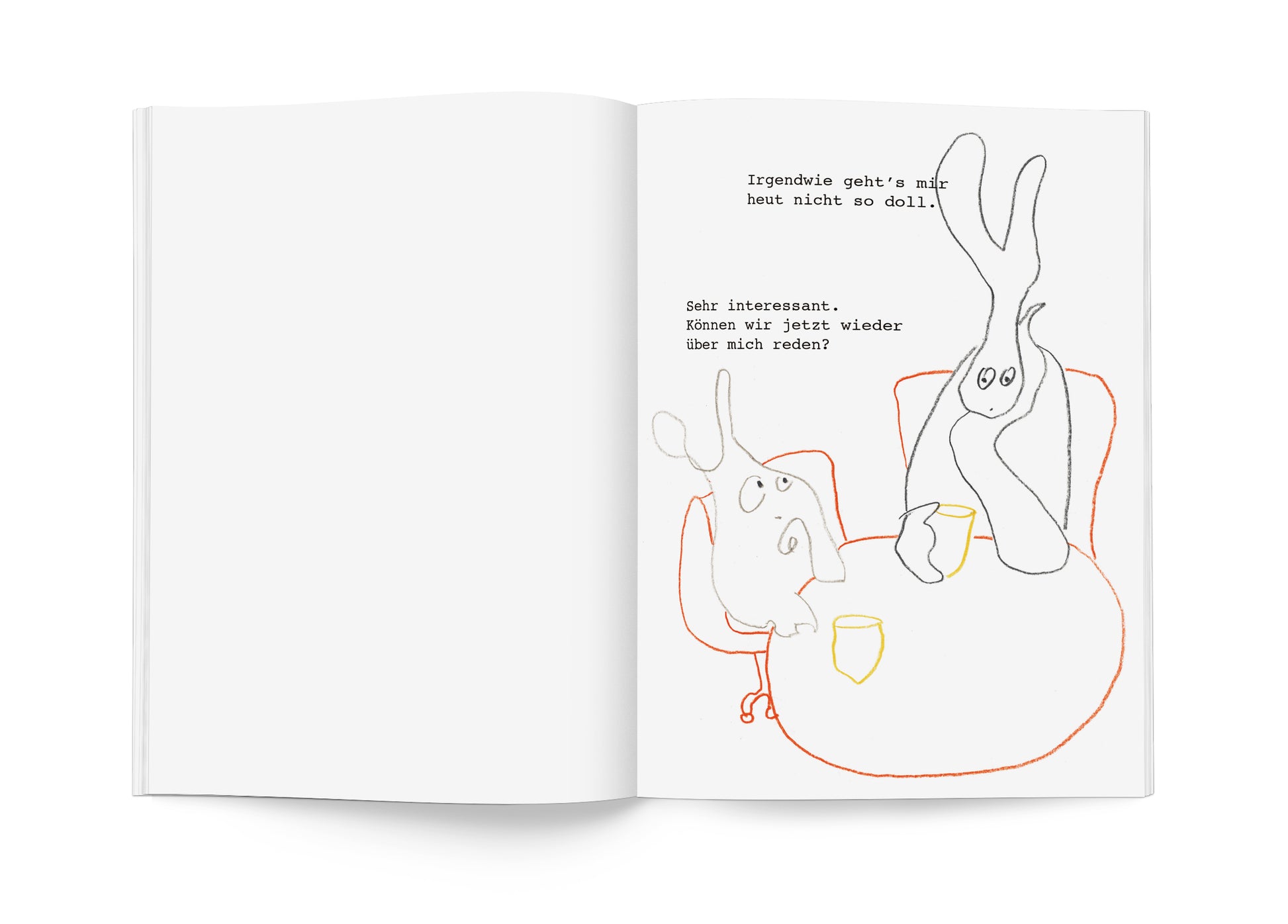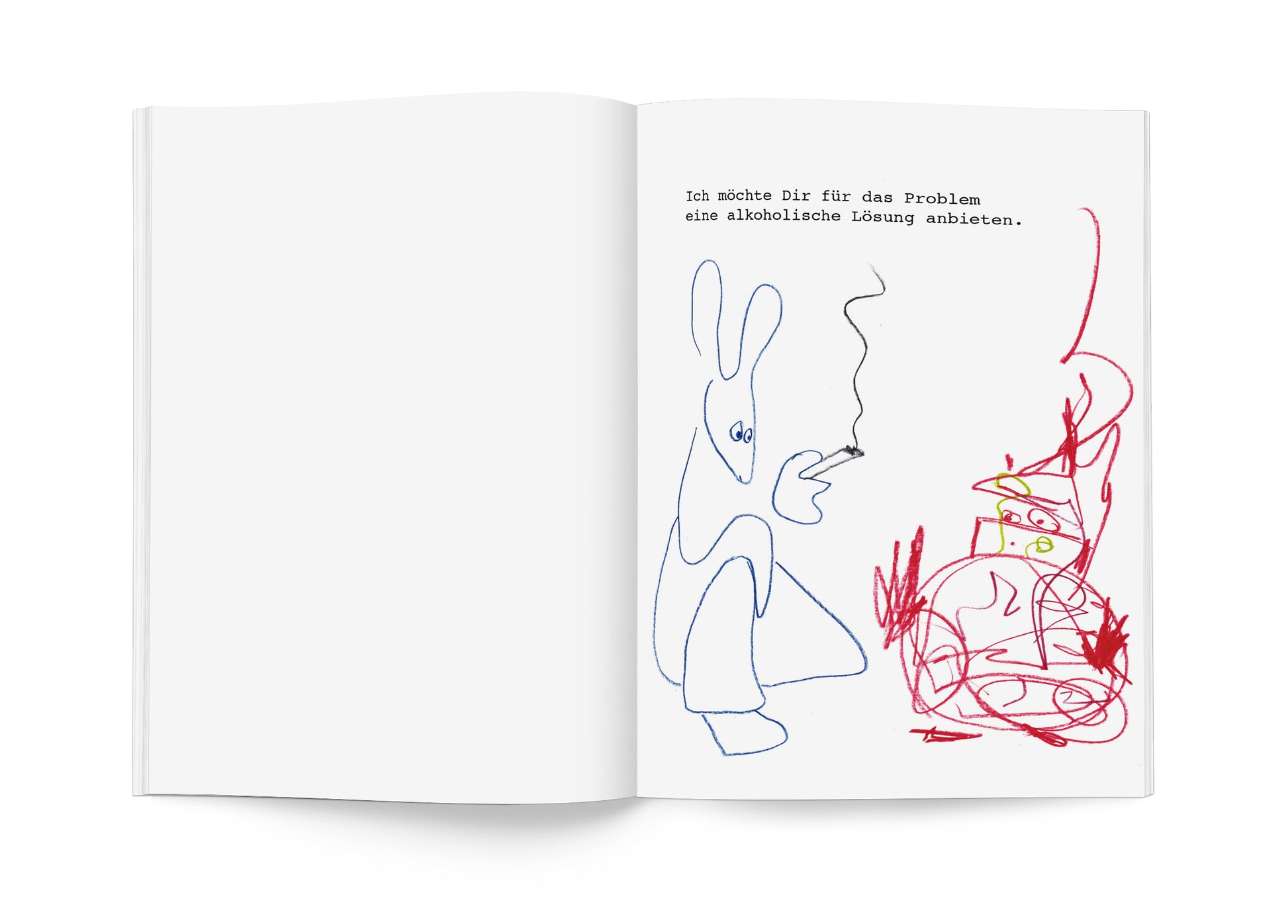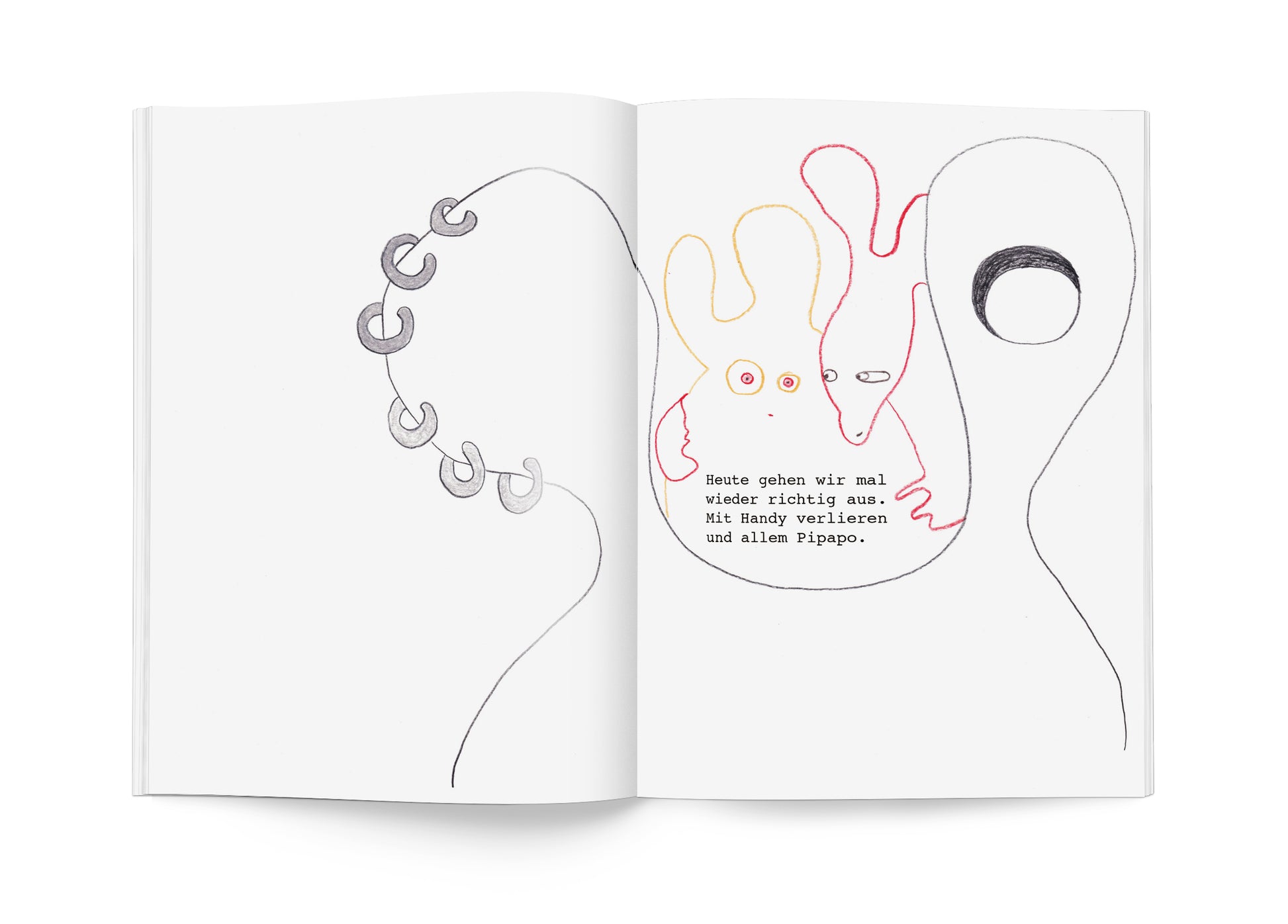 Softcover, Klebebindung
Format: 11,8 cm x 16,5 cm
Seitenanzahl: 80 Seiten
selling price
16,50 €
Regular price
VAT included.
Auf Lager! Schon in 1–3 Werktagen bei dir.
Philosophical world explanation models with colored pencils


THE SWEETEN are two adorable rabbits on their quest for happiness. Lovingly arranged, they master the high art of modern love between techno and daydreams. Whether lounging comfortably on the sofa or hanging out at the bar, the sweethearts swerve, change perspectives and jump over abysses. Football, cheating, sunsets, every topic is welcome and worth a new look at for the two rabbits. The playfully tangled drawings sometimes get so out of hand that they are only held together by the viewer's imagination. Each page is essentially a work of art in itself.
THE SWEETERS: Unpredictable texts sketched with an unpredictable line. Psychedelic, wacky, funny. A handy anthology of contemporary humor. By the Hamburg copywriter Gepa Hinrichsen.
"I can't see any rabbits with the best will in the world!"
- Rocko Schamoni
Sprache: Deutsch
Herausgeber: Gepa Hinrichsen
Gestaltung: Gepa Hinrichsen (Illustration)
Verarbeitung: Softcover, Klebebindung
Seiten: 80
Maße: 11,8 cm x 16,5 cm
ISBN: 978-3-944721-91-0
Erscheinungsdatum: 10. Dezember 2016

Germany: €3.50
We deliver within Germany free of charge from €19!

Austria, Belgium, the Netherlands, Luxembourg and Denmark: €5.00
Europe, Switzerland, USA, Canada: €7.50
Worldwide shipping: €15.00
All packages are handed over to DHL for shipping. Existing goods will be invoiced immediately and delivered within 2 - 4 working days. Please note that these delivery times are average information from our delivery partners and we cannot guarantee them. Backorders will be billed and shipped as soon as they are in stock. You will receive email notifications of the delivery status of your order once it has shipped.

EU and international orders usually arrive within 7-14 days.
Die Sweeten
selling price
16,50 €
Regular price