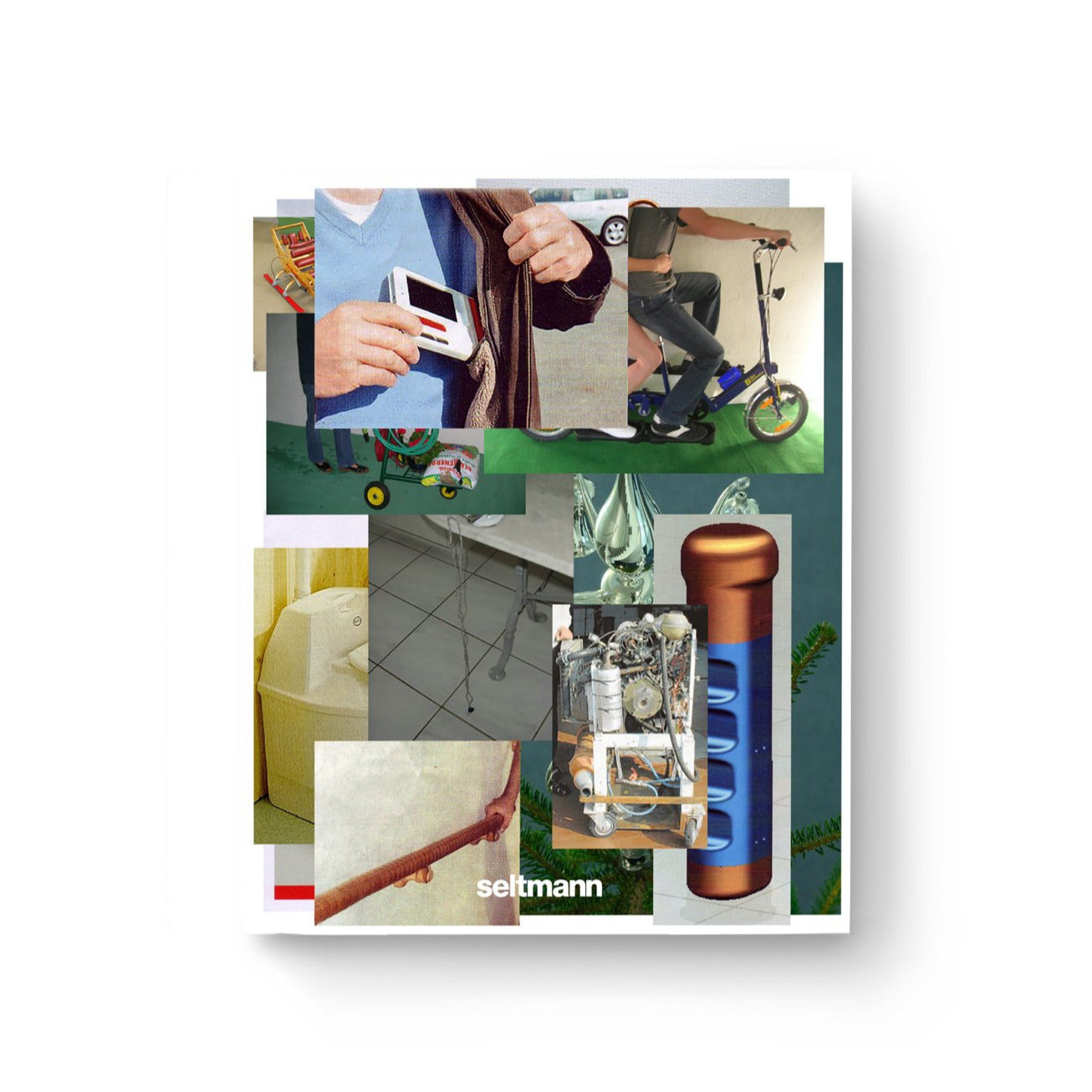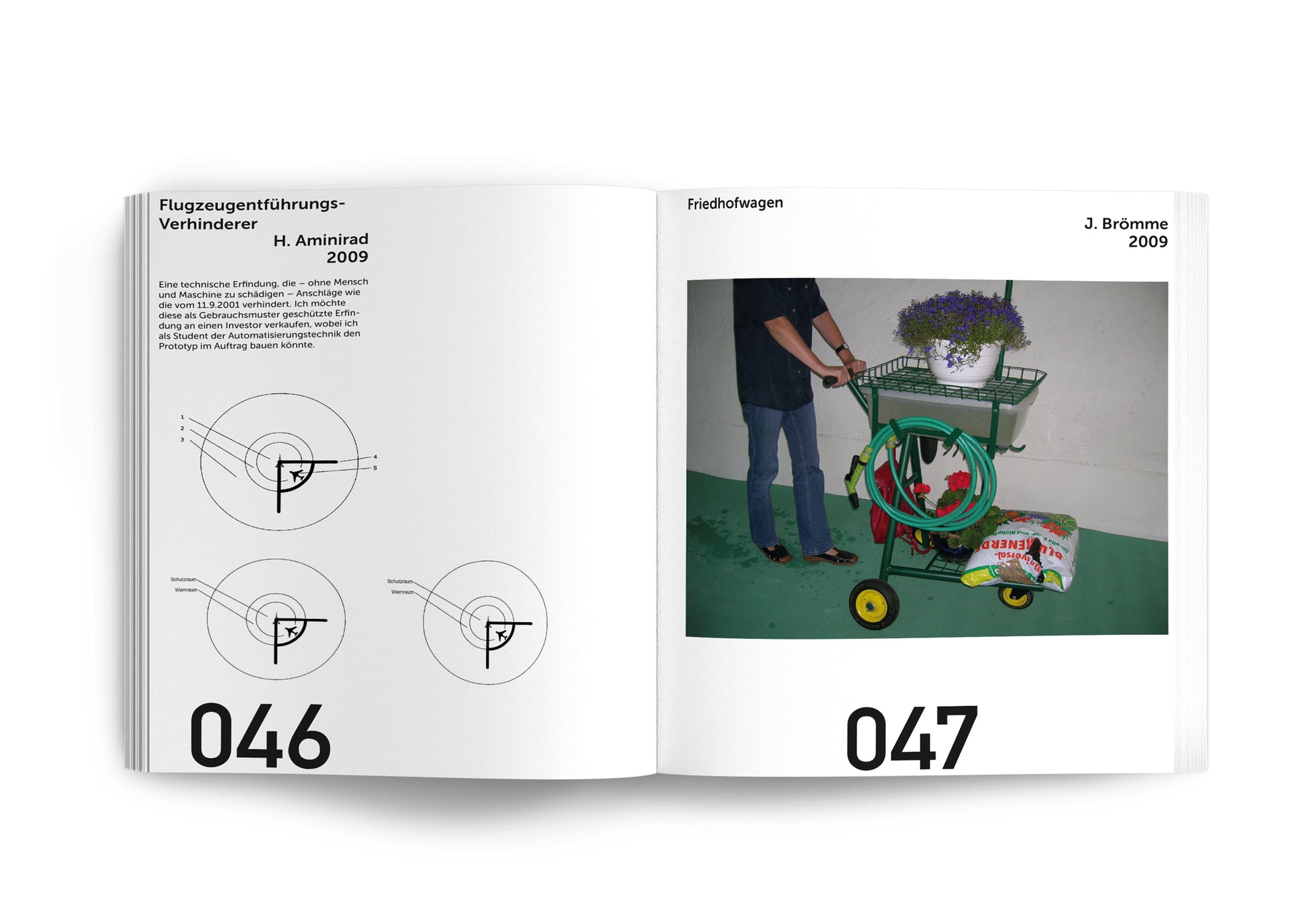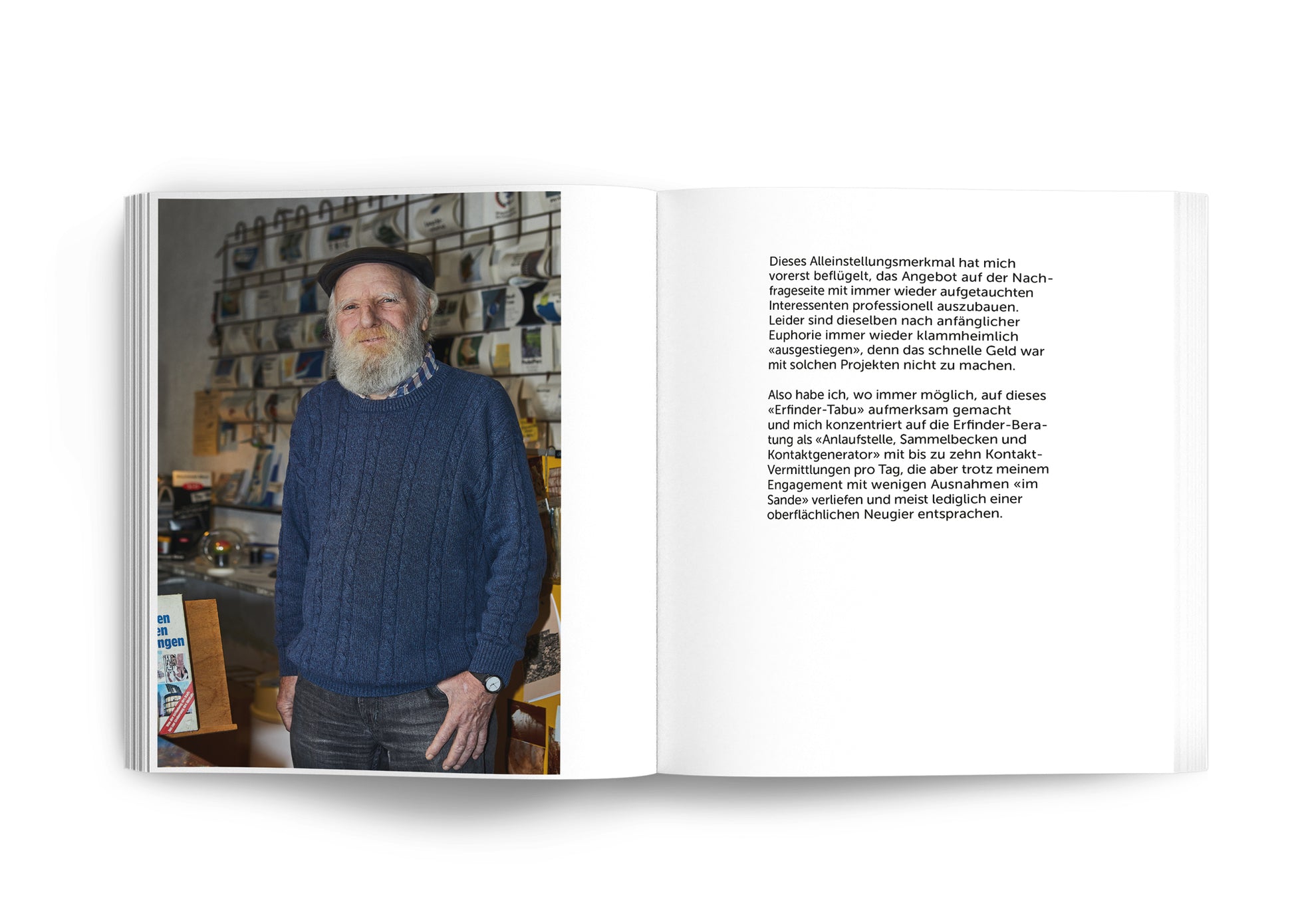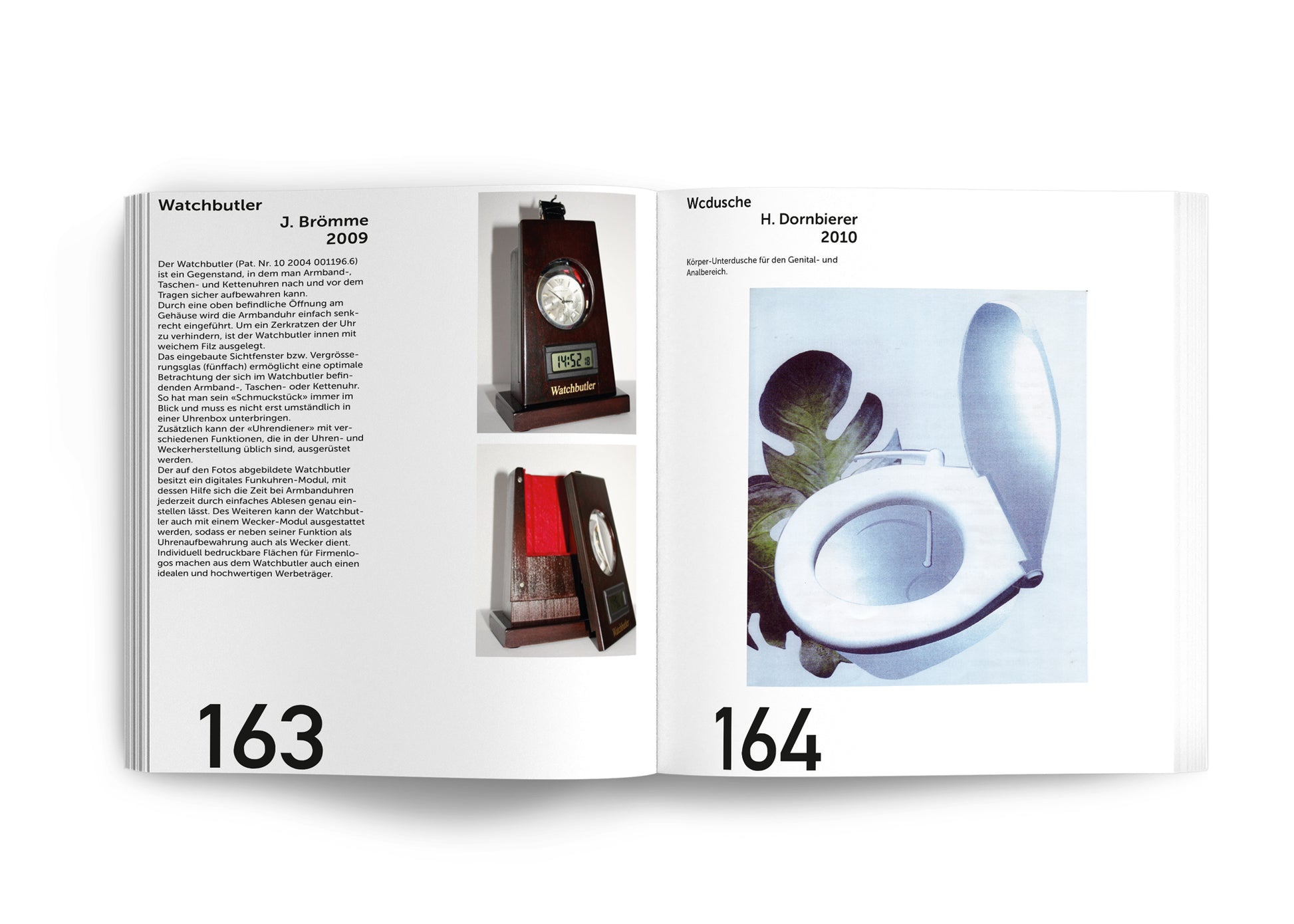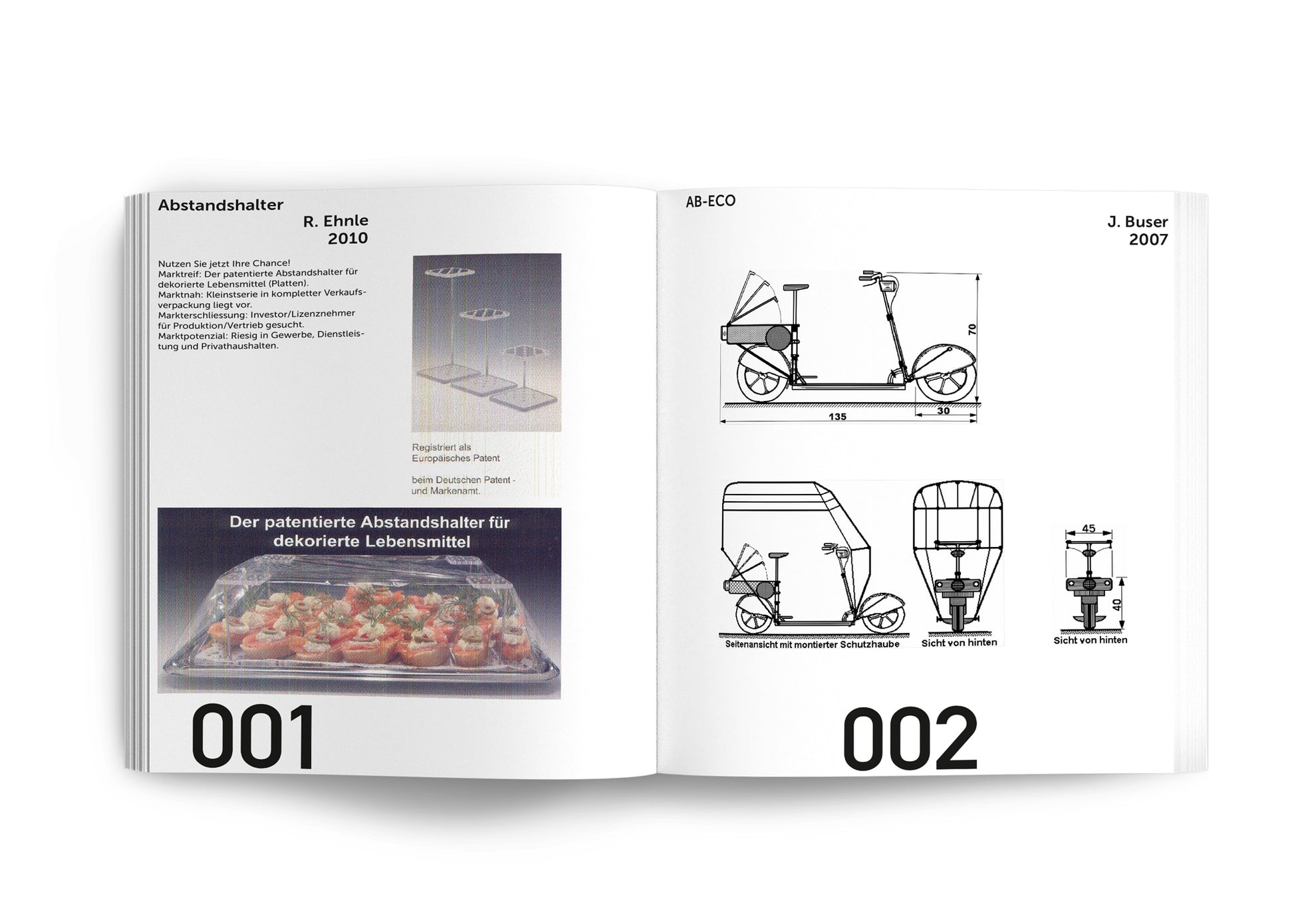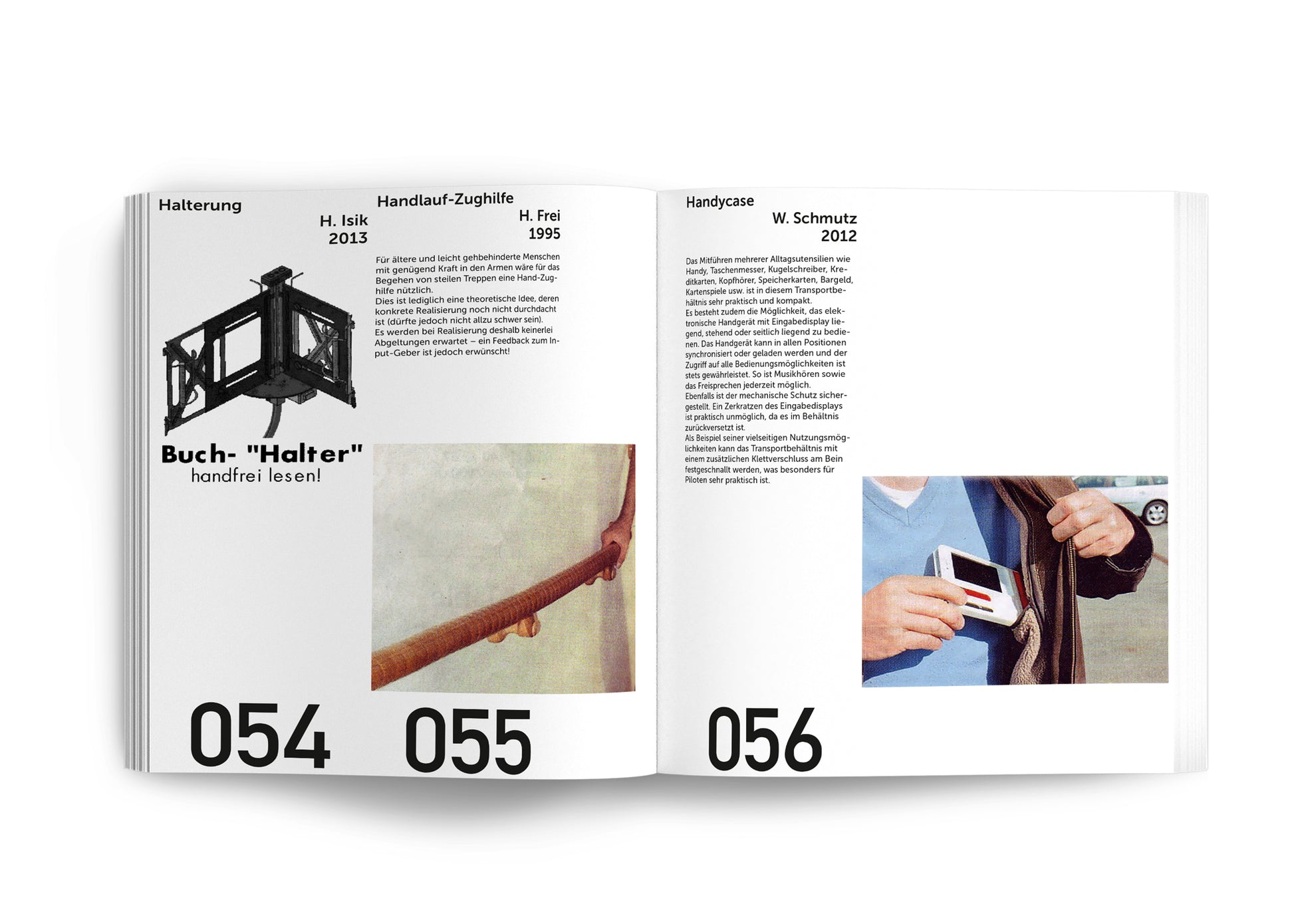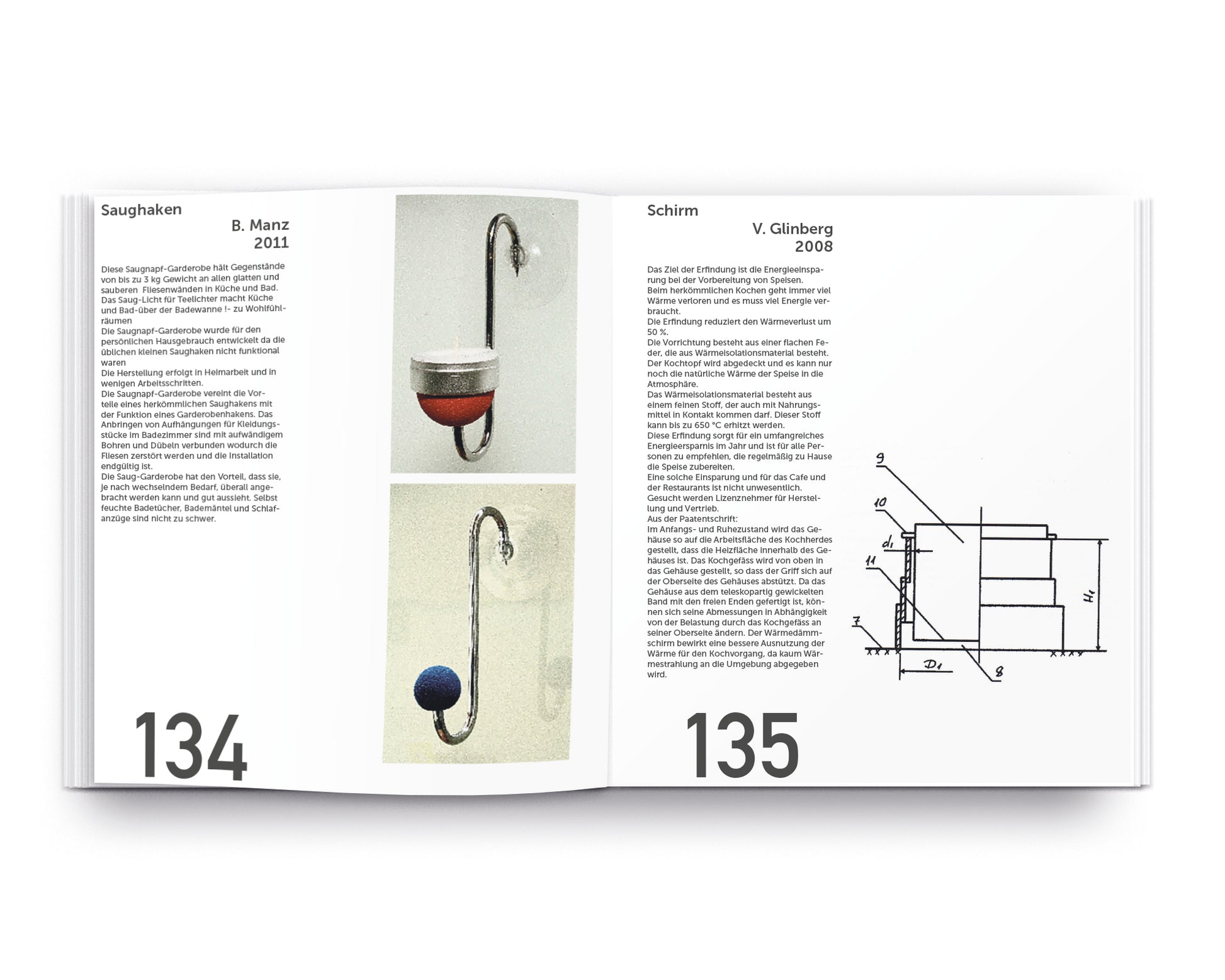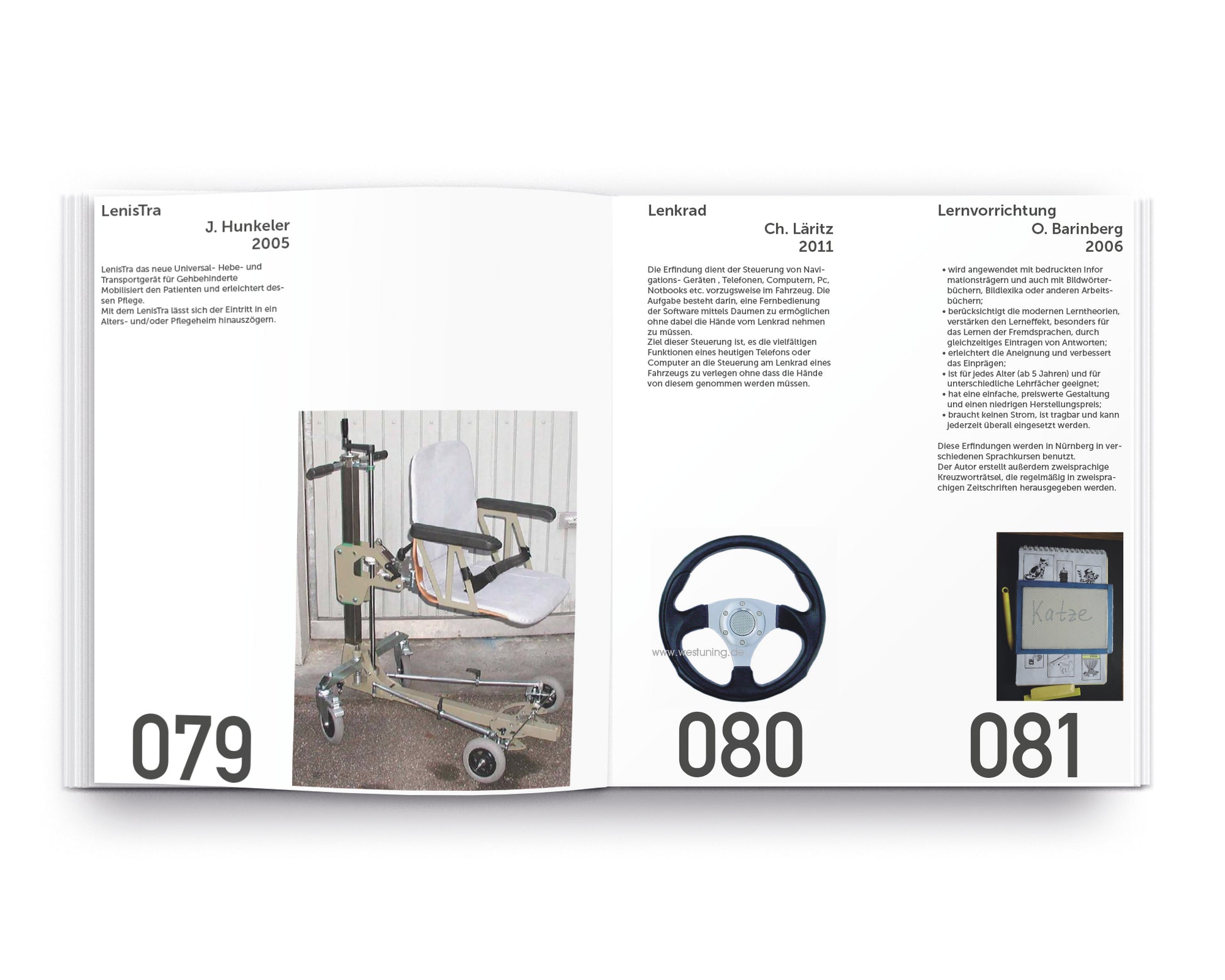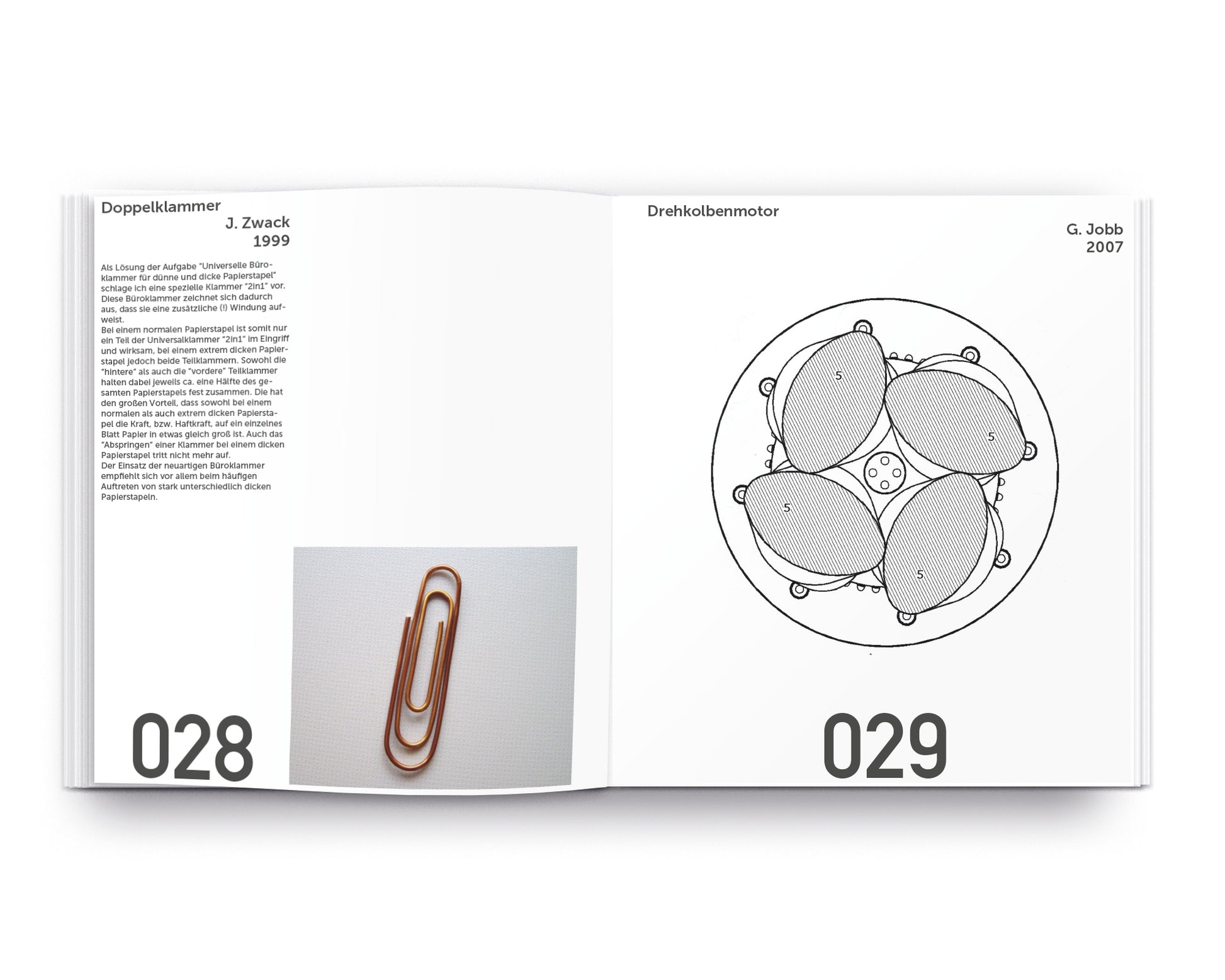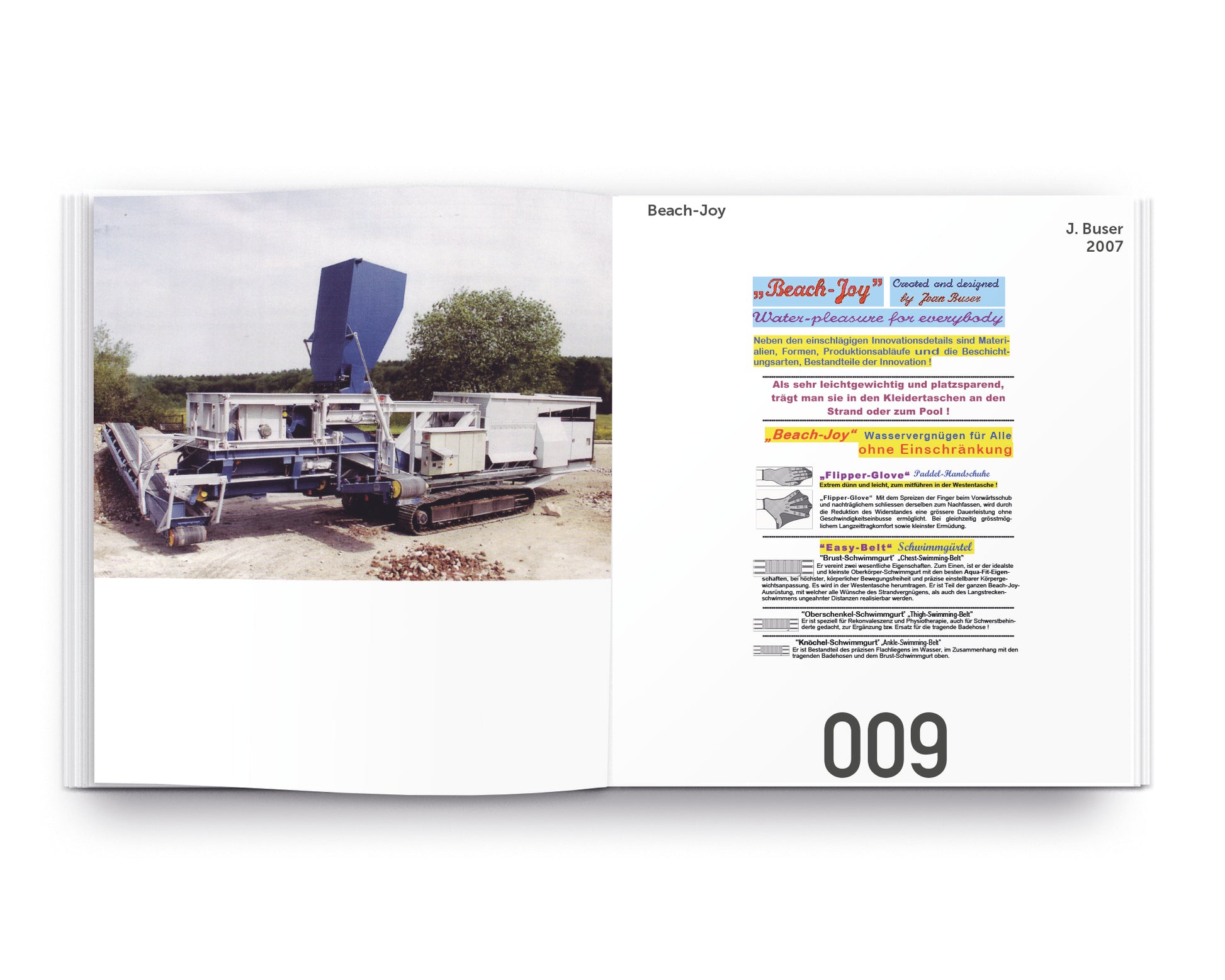 Softcover, Klebebindung
Format: 21,2 cm x 24 cm
Seitenanzahl: 156 Seiten
selling price
29,00 €
Regular price
VAT included.
Auf Lager! Schon in 1–3 Werktagen bei dir.
A collection of inventions finally invented!
No matter how crazy, complex, real or ingenious: Heinz Frei's life is all about inventions. For more than 20 years he has been working on his own novelties in his "inventors' house" in the middle of the city of Zurich and collects ideas from inventor friends. The trained architect checks these for feasibility, adds slogans to them and prepares them graphically in order to present them to potential investors.
"I see myself as an intermediary between the inventors and investors, to enable the newly born ideas to find their way into the world," explains Frei. Over the years, these projects have resulted in a colorful collection of ideas, all of which reflect the spirit of the times - and are often even a step ahead of them. "Finally invented" offers an insight into the 20-year work of Heinz Frei and his inventor friends and takes us into a world in which no problem seems unsolvable.
Sprache: Deutsch
Herausgeber: Wessinger und Peng
Fotografie: Lucas Ziegler
Gestaltung: Wessinger und Peng
Verarbeitung: Softcover, Klebebindung
Seiten: 156
Maße: 21,2 cm x 24 cm
ISBN: 978-3-946688-91-4
Erscheinungsdatum: 1. September 2020

Germany: €3.50
We deliver within Germany free of charge from €19!

Austria, Belgium, the Netherlands, Luxembourg and Denmark: €5.00
Europe, Switzerland, USA, Canada: €7.50
Worldwide shipping: €15.00
All packages are handed over to DHL for shipping. Existing goods will be invoiced immediately and delivered within 2 - 4 working days. Please note that these delivery times are average information from our delivery partners and we cannot guarantee them. Backorders will be billed and shipped as soon as they are in stock. You will receive email notifications of the delivery status of your order once it has shipped.

EU and international orders usually arrive within 7-14 days.
Endlich erfunden
selling price
29,00 €
Regular price