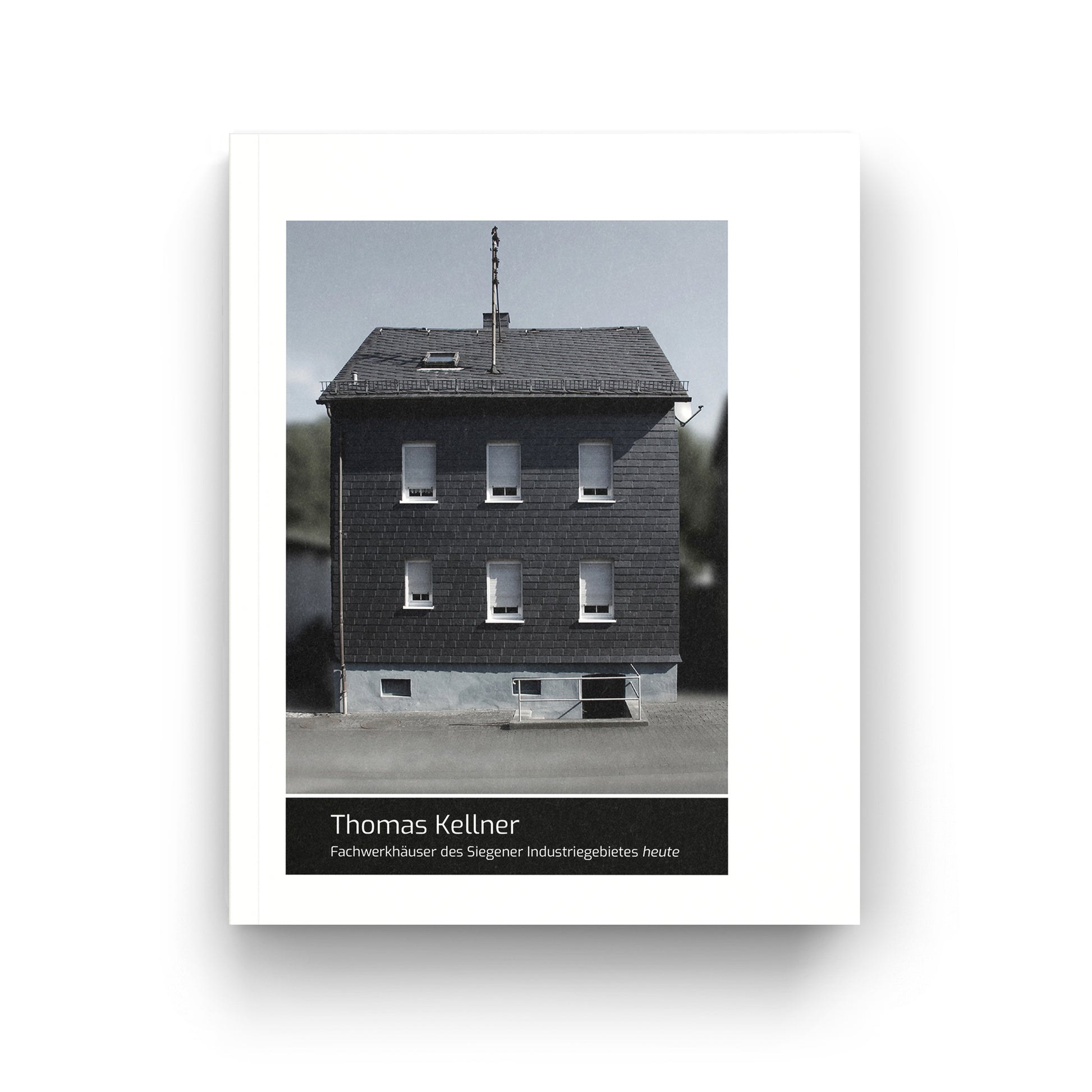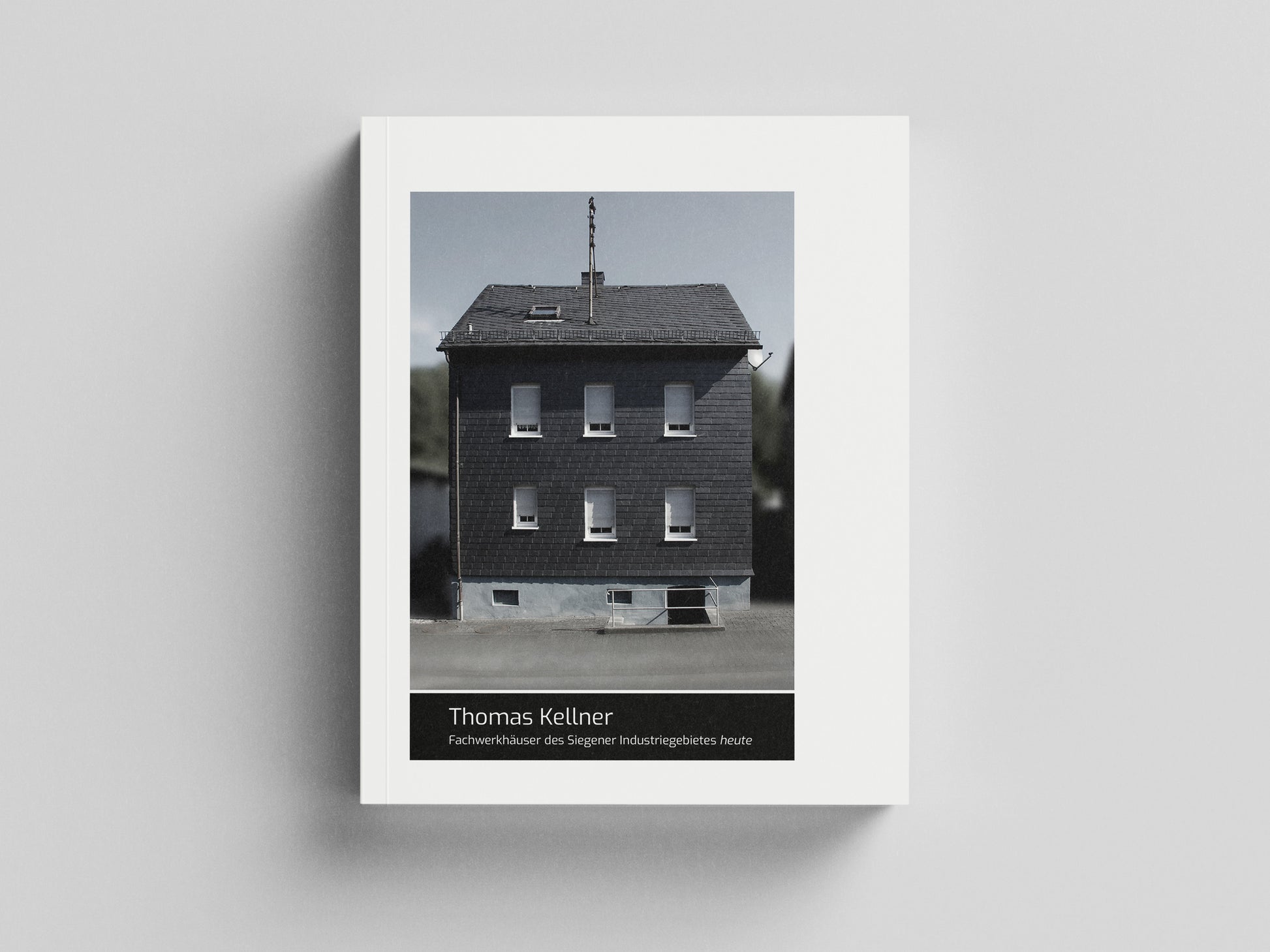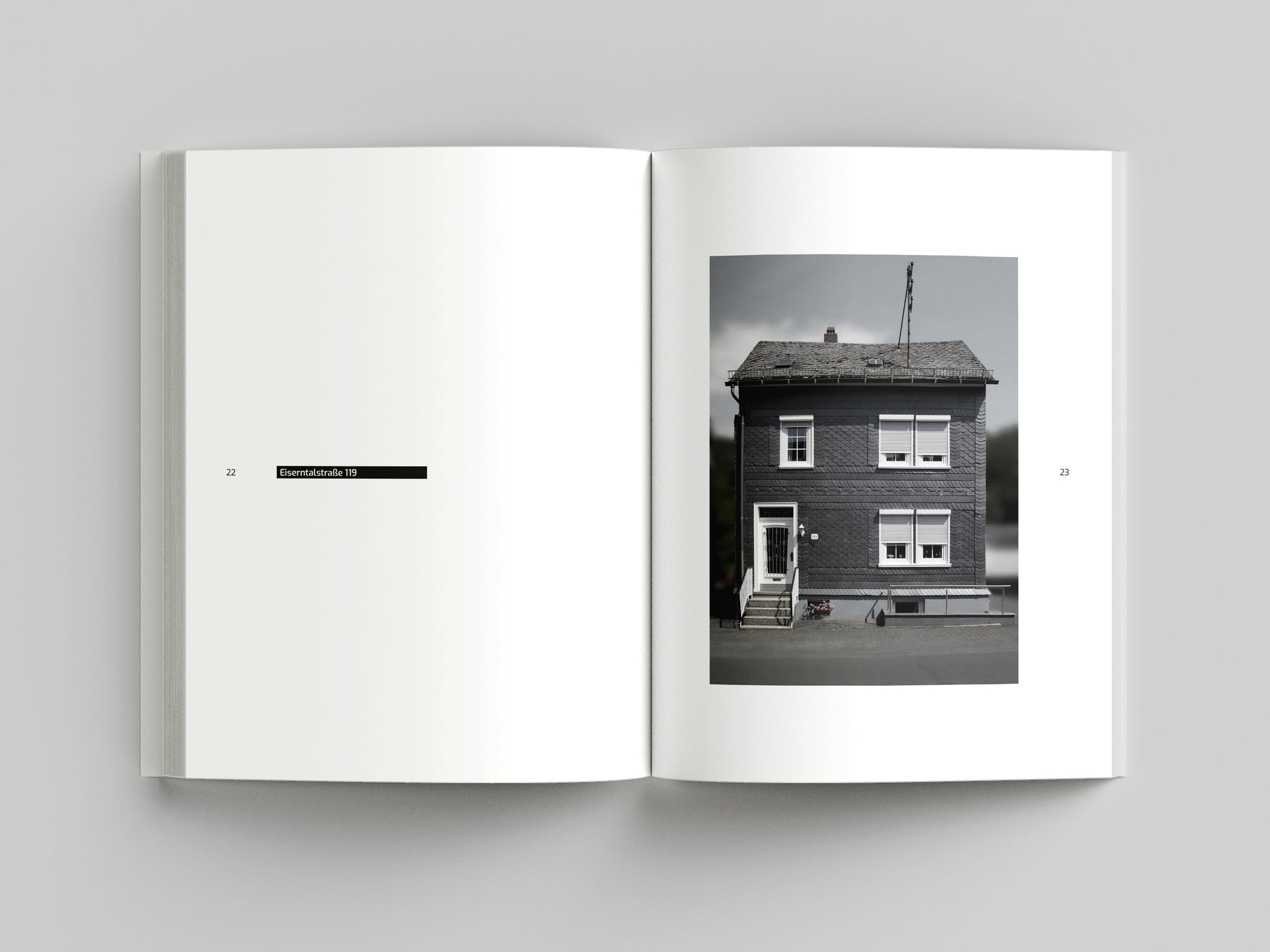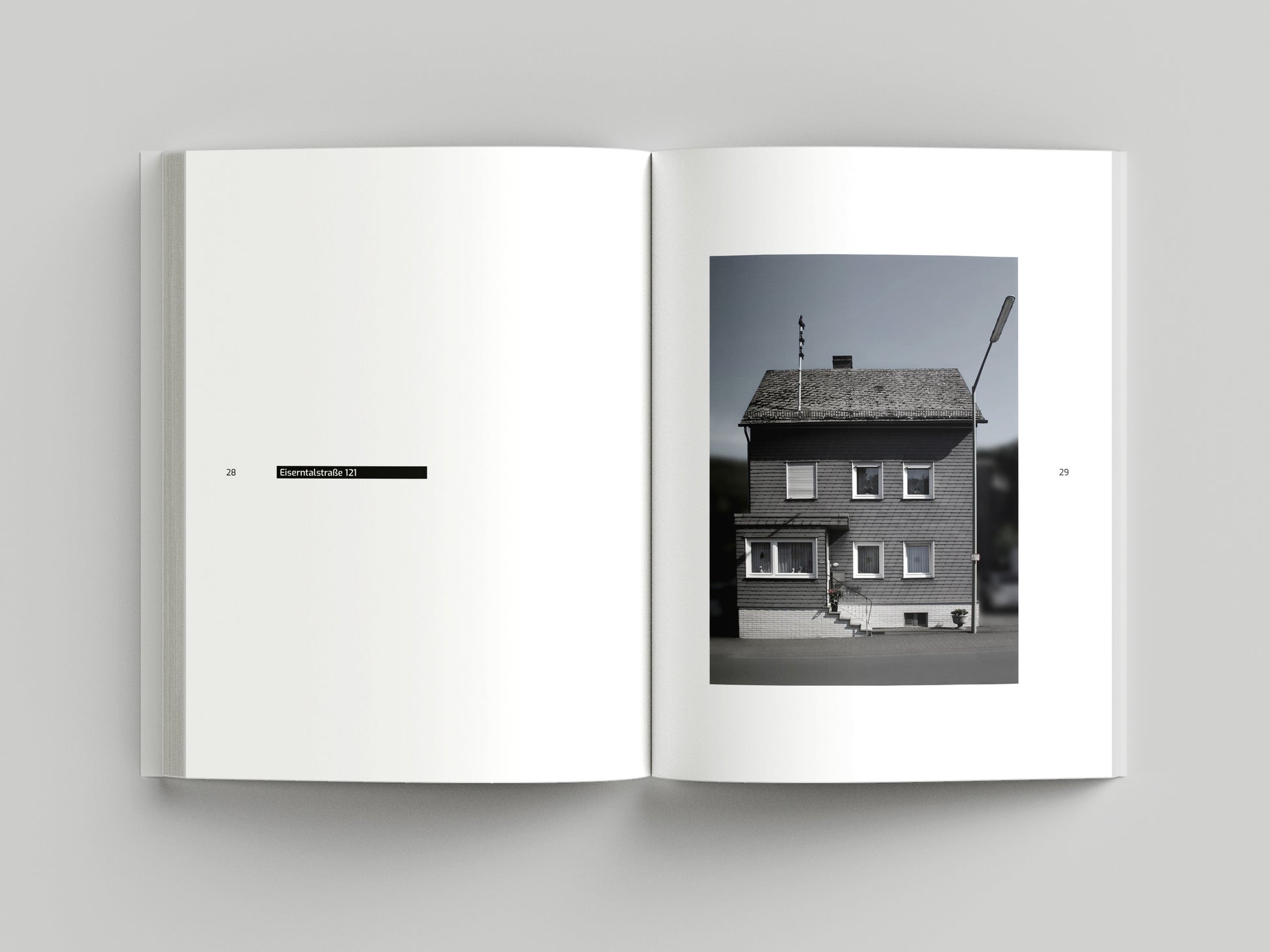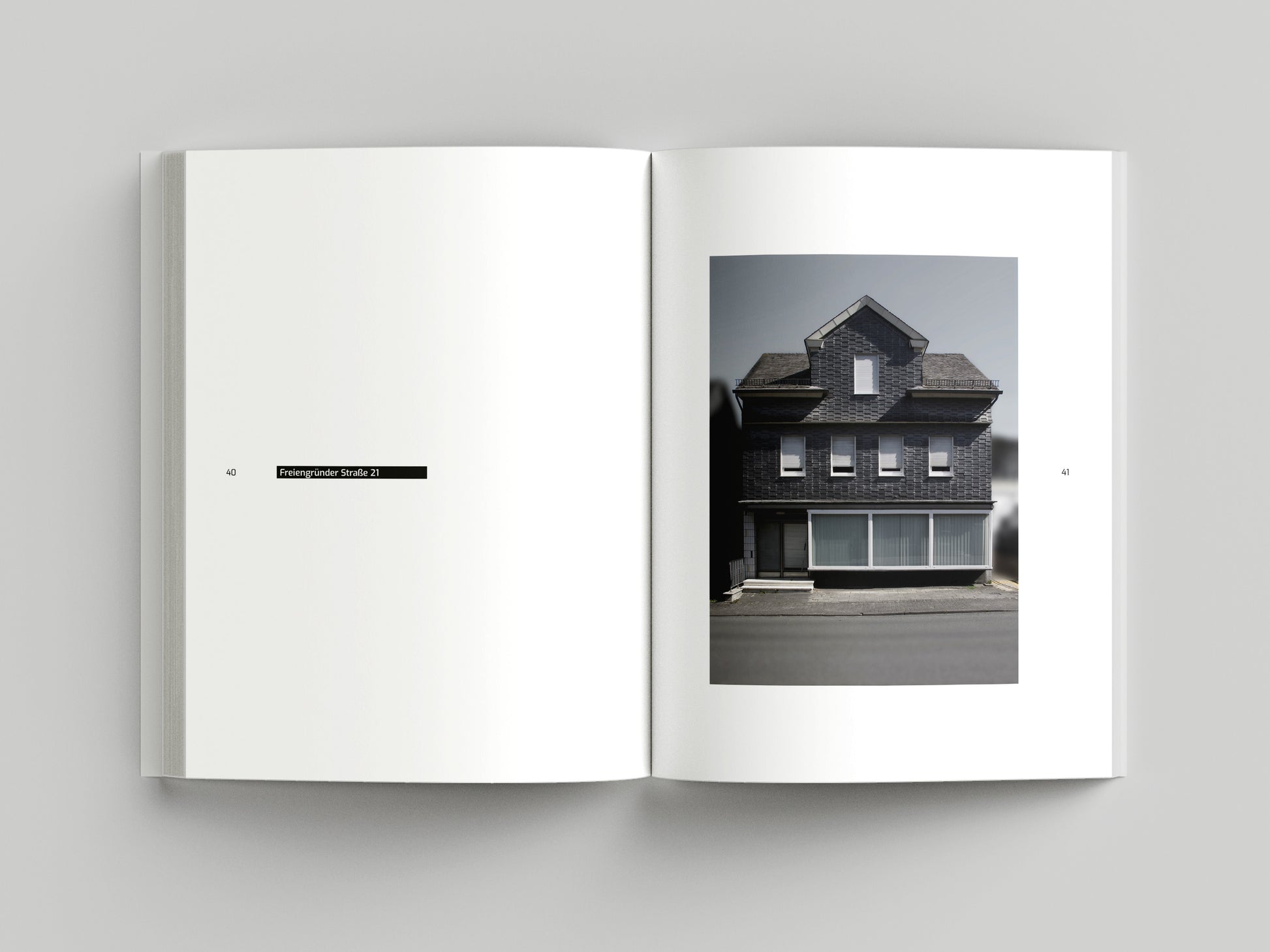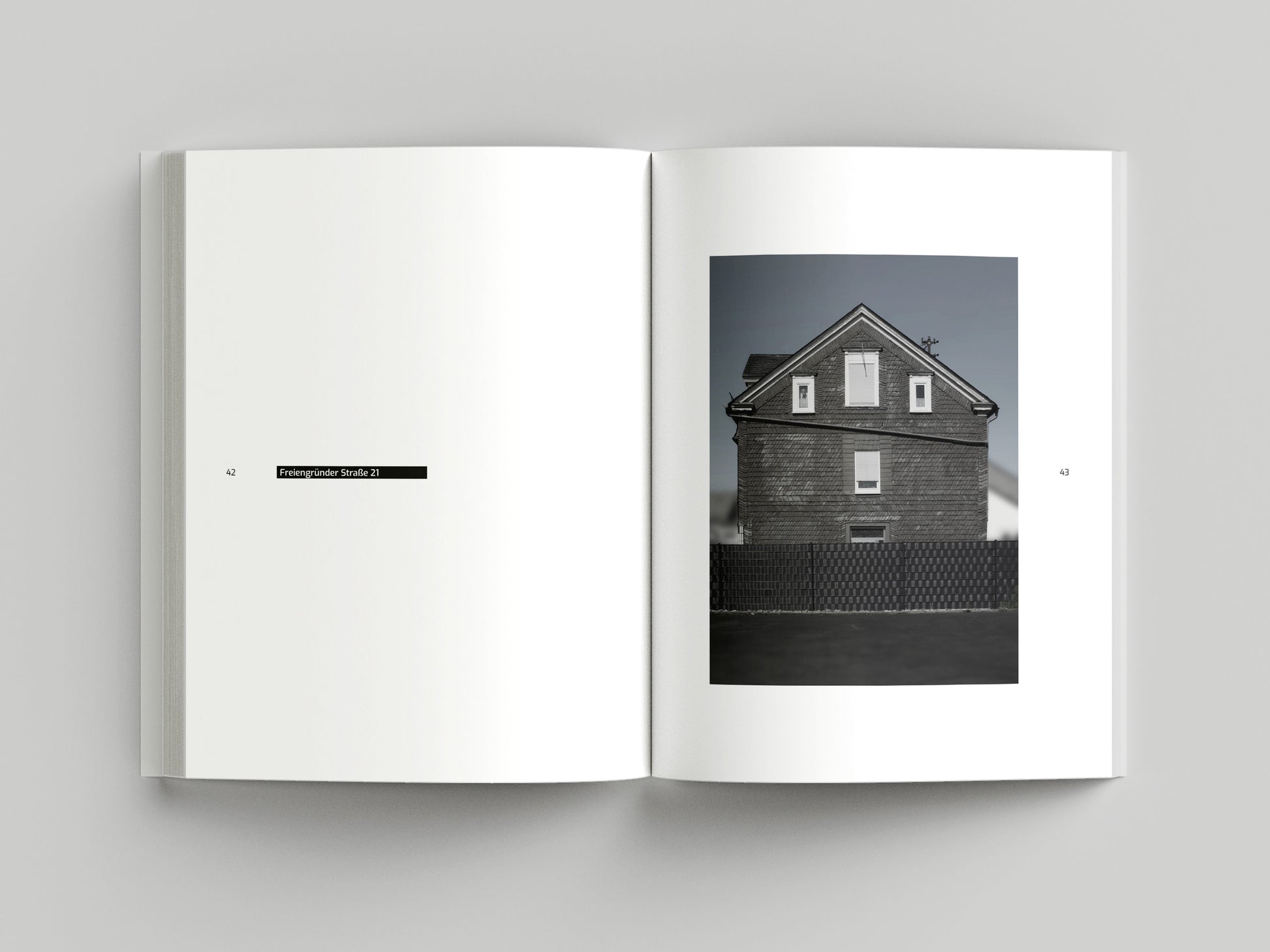 Thomas Kellner / Andrea Gnam
Softcover, Paperback
Format: 24,5 cm x 30,5 cm
Seitenanzahl: 53 Seiten
Selling price
$28.01
Regular price
including VAT | Free shipping within Germany from €15
Auf Lager! Schon in 1–3 Werktagen bei dir.
Documentary photographic art, half-timbered houses from the region around Siegen, timeless images of culture and society in Siegerland. This list inevitably seems to allude to the well-known works of Bernd and Hilla Becher, their photographs of half-timbered houses, industrial architecture and typology. Since 2021, however, the statements have also been consistent with the Siegerland photo artist, who, following in the Bechers' footsteps, stages half-timbered houses. In a series of 19 architectural photographs, the Siegerland artist shows selected Eiserfeld half-timbered houses in their current condition, which belong to the typology.
The Siegen photo artist chooses a color refraction in his works, thereby stripping the photos of their colors. To increase the contrast, he blurs the background. His images invite you to understand the edited images as a search image. What did the houses look like before?
With his pictures of the half-timbered houses in the Siegen industrial area, Thomas Kellner reminded us of the beauty of the everyday that surrounds us and yet is so often ignored. Based on the typology of the Bechers, here he presents the pictures of the half-timbered houses he created in 2021. These houses, which are now commonplace in the region, are revealed here as real works of art with their slate roofs, detailed facades and well-kept exterior.
The Siegen photo artist shows us part of the history of his region through the lens of his camera. He has already worked on architecture before, and has already inspired countless people internationally.
Sprache: Deutsch / Englisch
Herausgeber: Thomas Kellner
Autor: Thomas Kellner / Andrea Gnam
Fotografie: Thomas Kellner
Gestaltung: Thomas Kellner
Verarbeitung: Softcover, Paperback
Seiten: 53
Maße: 24,5 cm x 30,5 cm
ISBN: 978-3-949070-10-5
Erscheinungsdatum: 14. Februar 2021

We deliver free shipping within Germany from €15!

Germany: €3.50 (under €15)
Austria, Belgium, Netherlands, Luxembourg and Denmark: 5.00 €
Europe, Switzerland, USA, Canada: 7.50 €
Worldwide shipping: 15.00 €
All packages are handed over to DHL for shipping. Existing goods will be invoiced immediately and will be at your home within 2-3 working days.

Please note that these delivery times are average information provided by our delivery partners and we therefore cannot guarantee them. Backorders will be invoiced and shipped as soon as they are in stock. You will receive notifications about the delivery status of your order by email once it has been dispatched.

Orders shipped to the EU and abroad usually arrive within 7-14 days.
"Mit dem von Hilla und Bernd Becher geschaffenem Faktum, daß dir Wirklichkeit als dokumentarisches Abbild in die Kunst wieder eingelassen wird, entsteht (…) magischer Realismus."
– Andrea Gnam
Fachwerkhäuser
Selling price
$28.01
Regular price