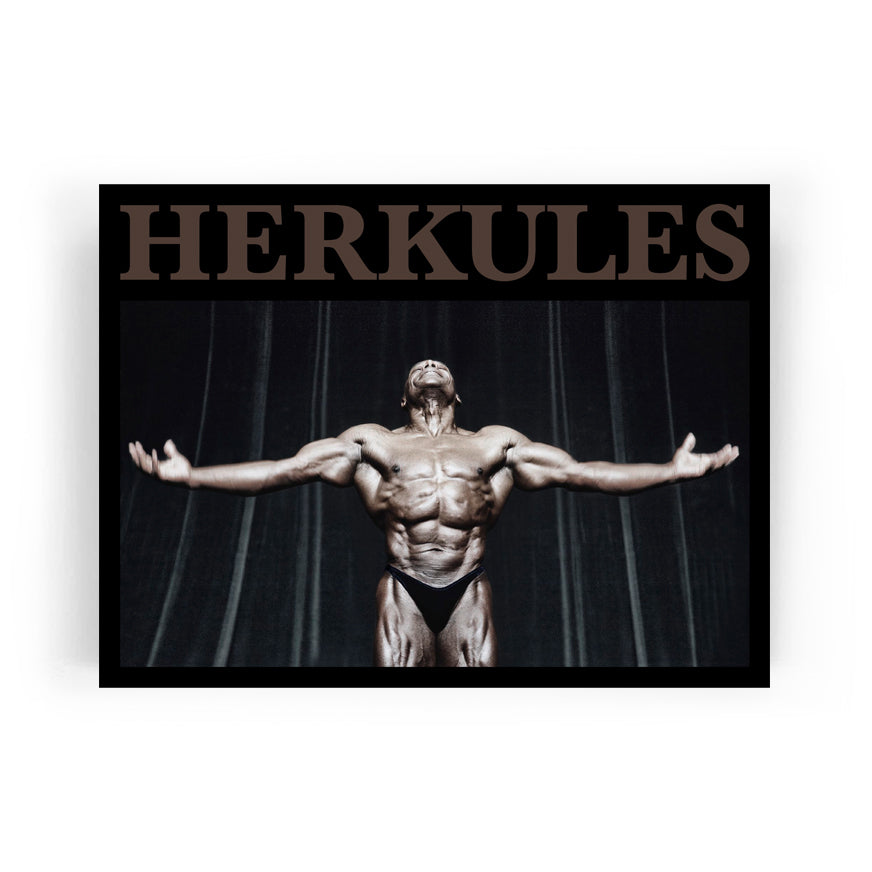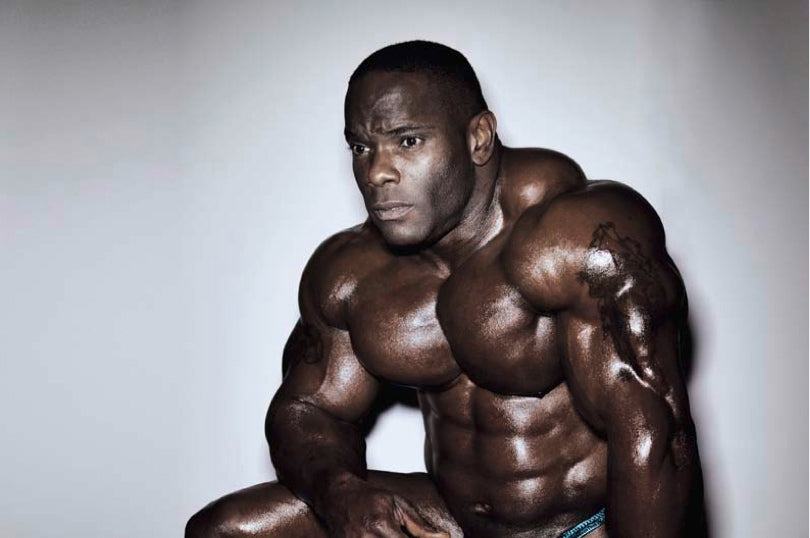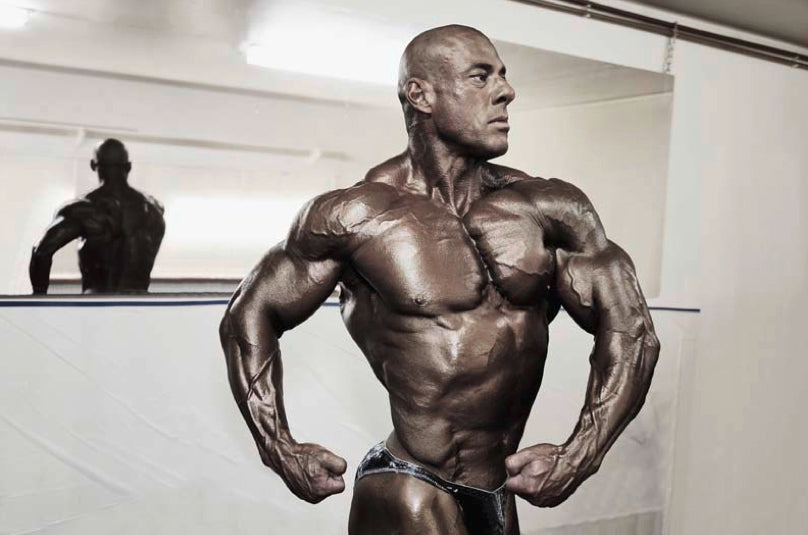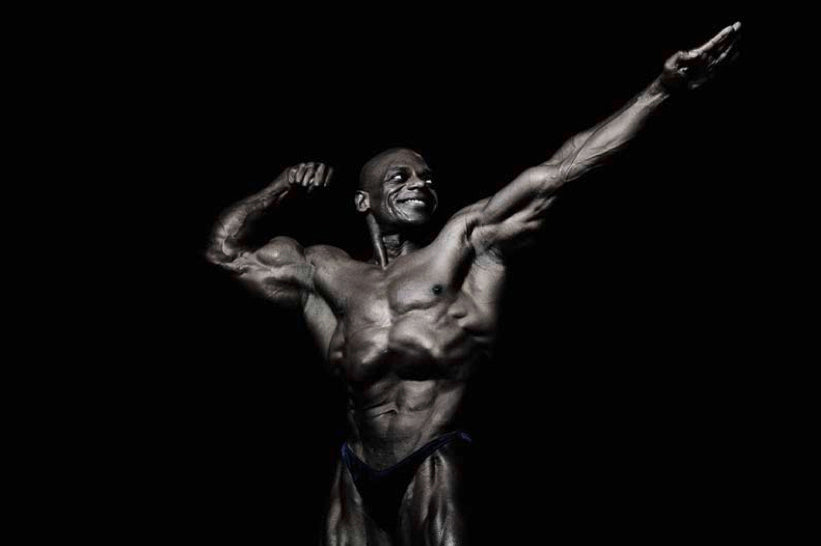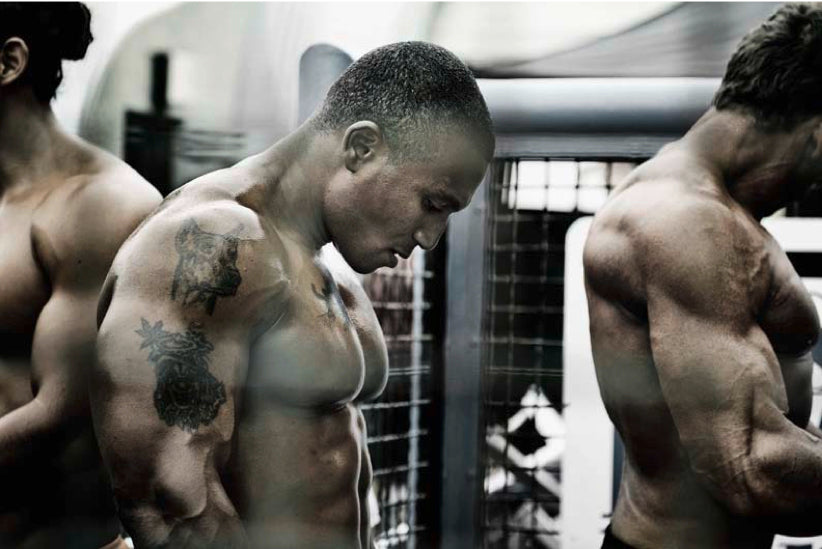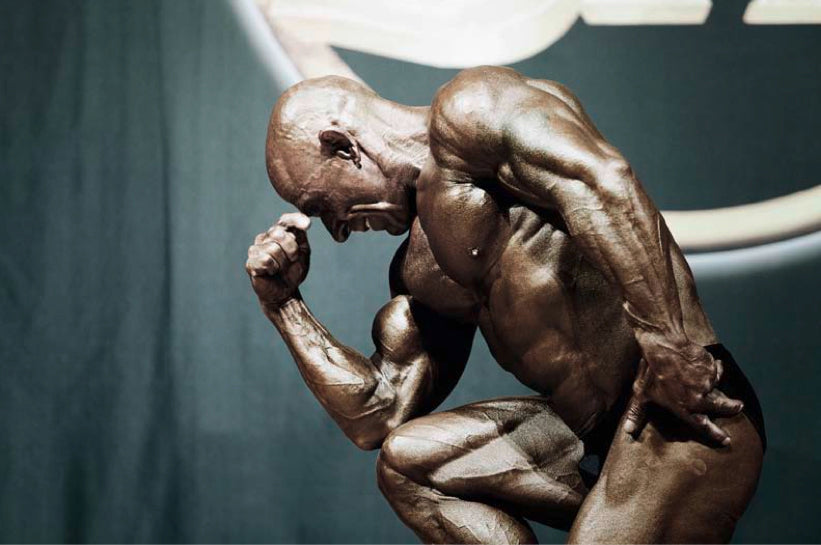 Hardcover
Format: 32 cm x 24 cm
Seitenanzahl: 80 Seiten
selling price
39,00 €
Regular price
VAT included.
Auf Lager! Schon in 1–3 Werktagen bei dir.
The body as a work of art
Almost 40 muscular men stand half naked in front of a dozen mirrors. One critically flexes his massive biceps, while another has two attendants making final touches with a spread-on tanning product. An old hand collects himself in a kind of meditation, a young hopper meticulously checks the fit of his posing panties. A mix of smells from aftershave, sweat and lots of testosterone is in the air. It's about to go out onto the big stage.
For this book, Firat Kara asked himself what people can do with their bodies and with what zeal they go about their work. He is not only interested in massive bodies, but also in the people in them. At international and national events, in studios and open-air facilities, he captured their inner drive in rare snapshots. Especially before the shows, he managed to discover the personalities behind the muscle mountains.
Sprache: Englisch, Deutsch
Fotografie: Firat Kara
Verarbeitung: Hardcover
Seiten: 80
Maße: 32 cm x 24 cm
ISBN: 978-3-942831-73-4
Erscheinungsdatum: 1. Juli 2013

Germany: €3.50
We deliver within Germany free of charge from €19!

Austria, Belgium, the Netherlands, Luxembourg and Denmark: €5.00
Europe, Switzerland, USA, Canada: €7.50
Worldwide shipping: €15.00
All packages are handed over to DHL for shipping. Existing goods will be invoiced immediately and delivered within 2 - 4 working days. Please note that these delivery times are average information from our delivery partners and we cannot guarantee them. Backorders will be billed and shipped as soon as they are in stock. You will receive email notifications of the delivery status of your order once it has shipped.

EU and international orders usually arrive within 7-14 days.
Herkules
selling price
39,00 €
Regular price