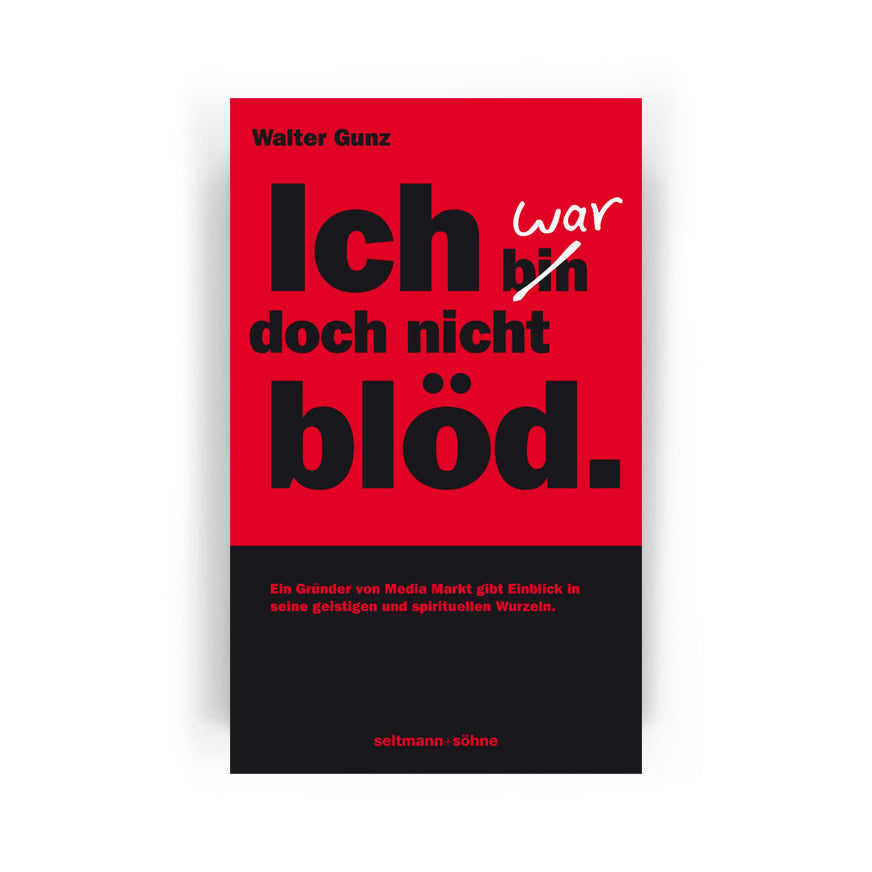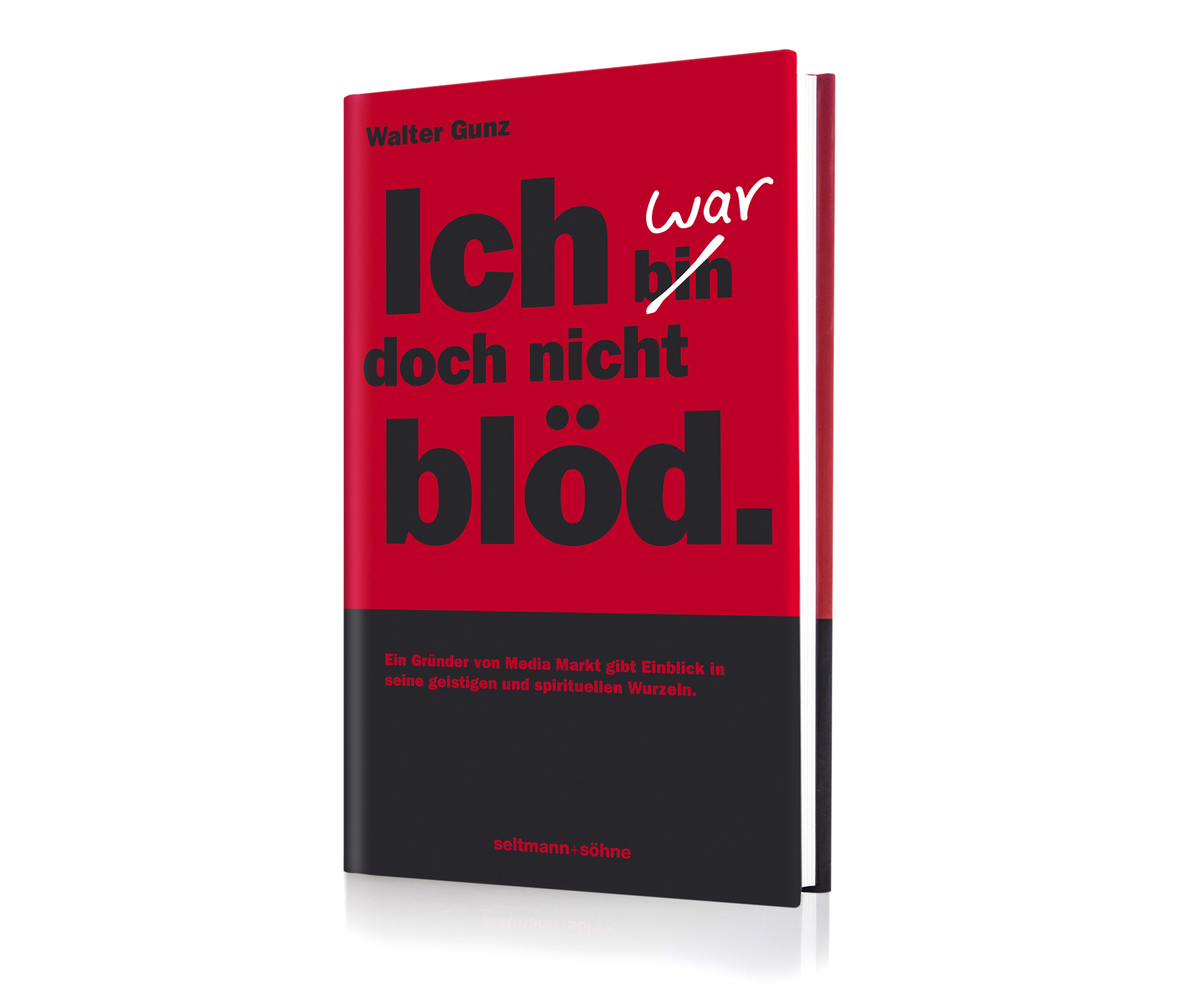 Hardcover
Format: 14 cm x 22 cm
Seitenanzahl: 272 Seiten
selling price
19,90 €
Regular price
VAT included.
Auf Lager! Schon in 1–3 Werktagen bei dir.
A slightly different success story
Walter Gunz was one of the founders of the electronics giant Media Markt and was considered the creative head of the successful company. Provocative sayings like "I'm not stupid" are based on his idea.
In this book, he searches for that which connects everything in the information overload of our time. He would like to encourage readers to always be willing to try new things and implement their own visions. A spiritual journey through politics, business, ecology, philosophy, faith and religion. And at the same time a flaming plea for values ​​such as trust, responsibility and love, which today are in danger of being lost.
Gunz shares with the readers how he based his own success story and that of Media Markt on these values. "I wasn't stupid." is therefore also a homage and a thank you to all companions.
Sprache: Deutsch
Herausgeber: Walter Gunz
Verarbeitung: Hardcover
Seiten: 272
Maße: 14 cm x 22 cm
ISBN: 978-3-942831-90-1
Erscheinungsdatum: 9. Oktober 2013

Germany: €3.50
We deliver within Germany free of charge from €19!

Austria, Belgium, the Netherlands, Luxembourg and Denmark: €5.00
Europe, Switzerland, USA, Canada: €7.50
Worldwide shipping: €15.00
All packages are handed over to DHL for shipping. Existing goods will be invoiced immediately and delivered within 2 - 4 working days. Please note that these delivery times are average information from our delivery partners and we cannot guarantee them. Backorders will be billed and shipped as soon as they are in stock. You will receive email notifications of the delivery status of your order once it has shipped.

EU and international orders usually arrive within 7-14 days.
Ich war doch nicht blöd
selling price
19,90 €
Regular price