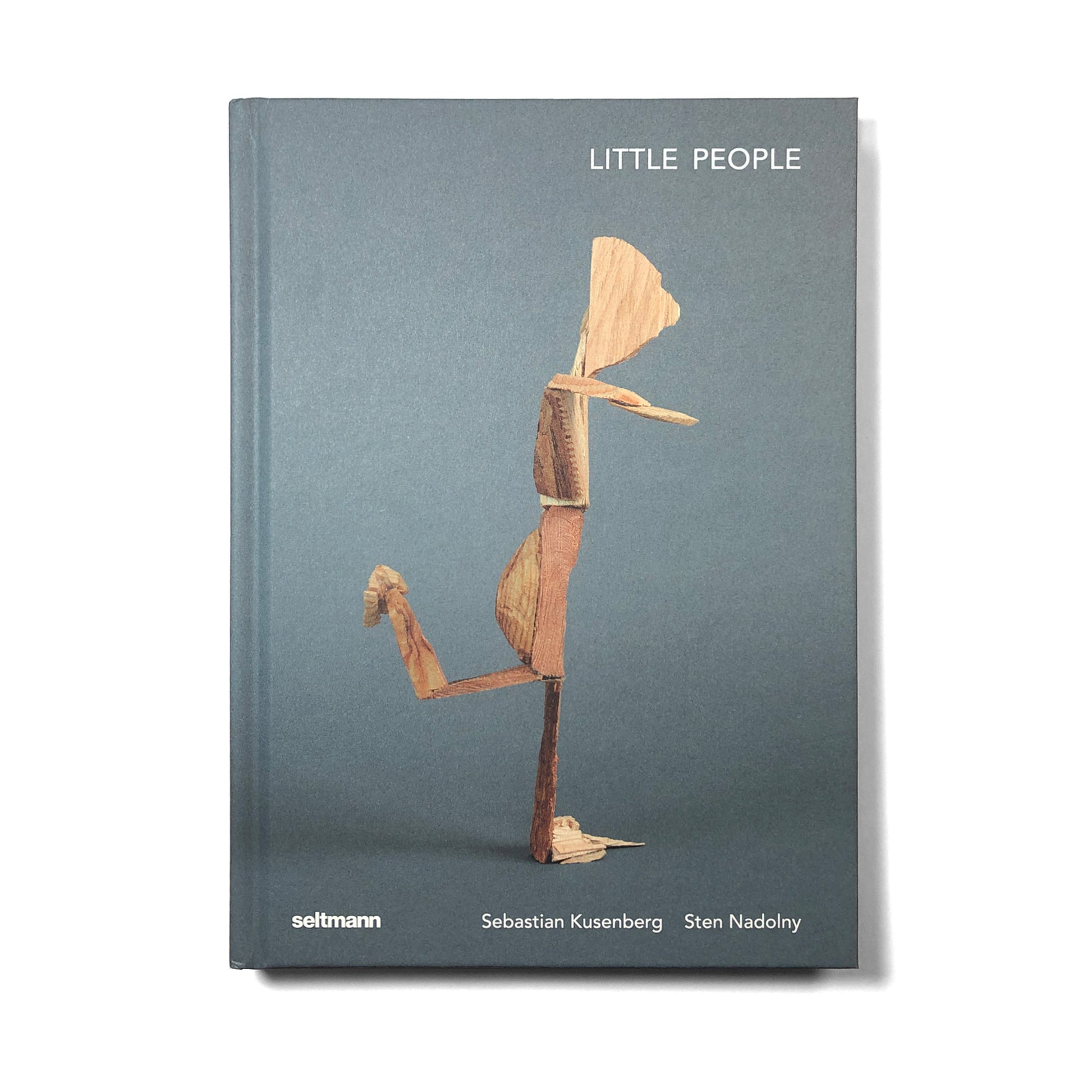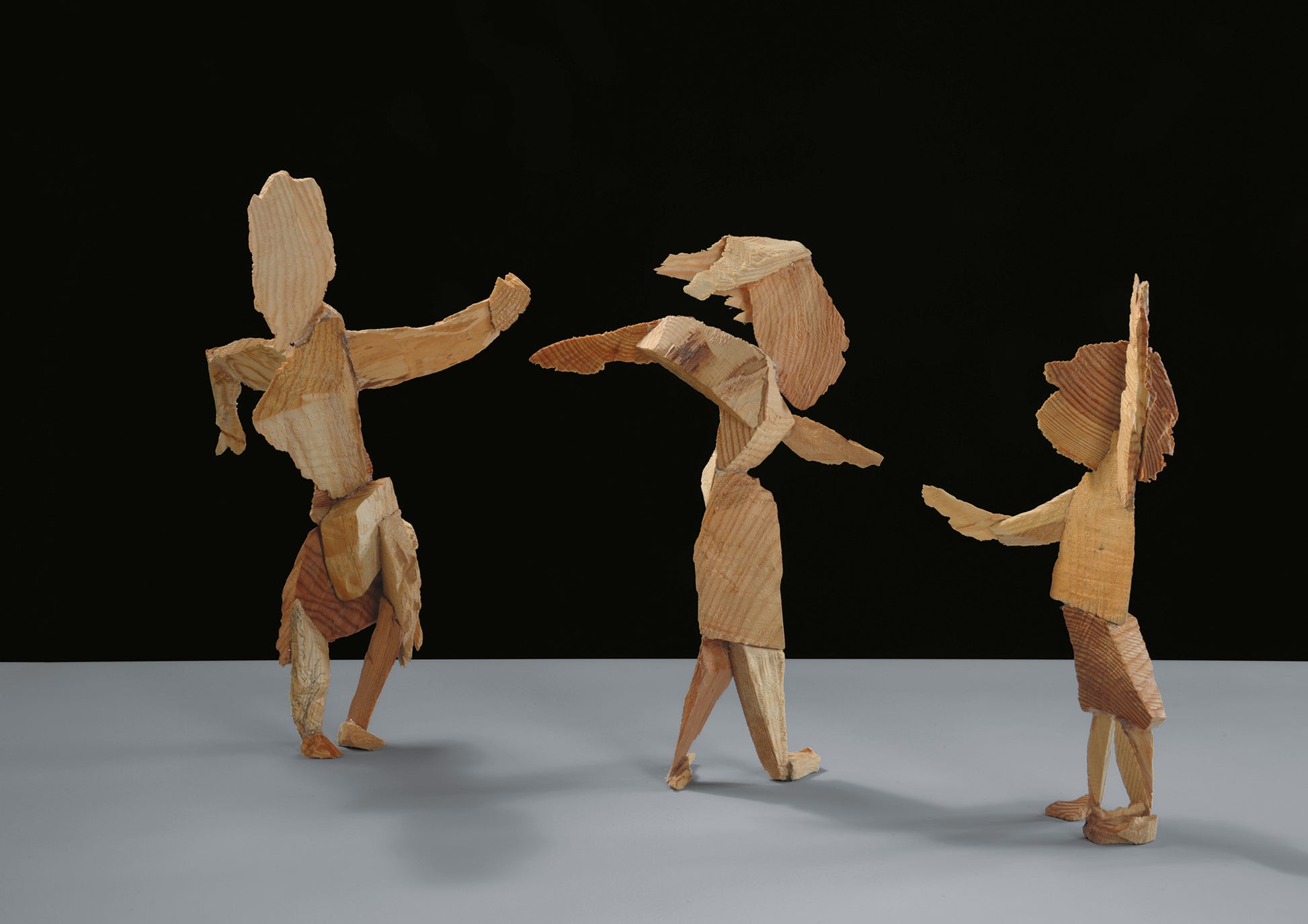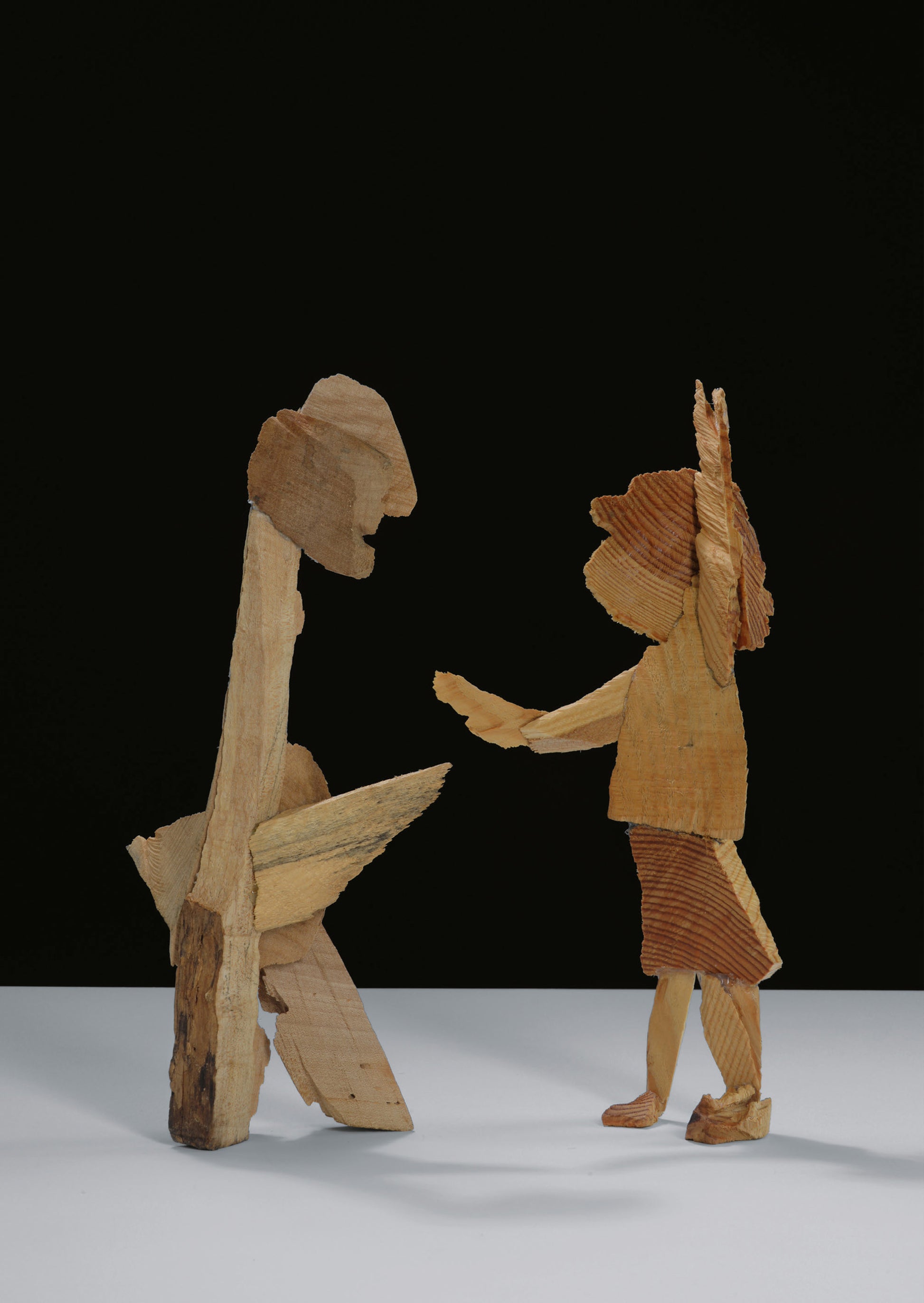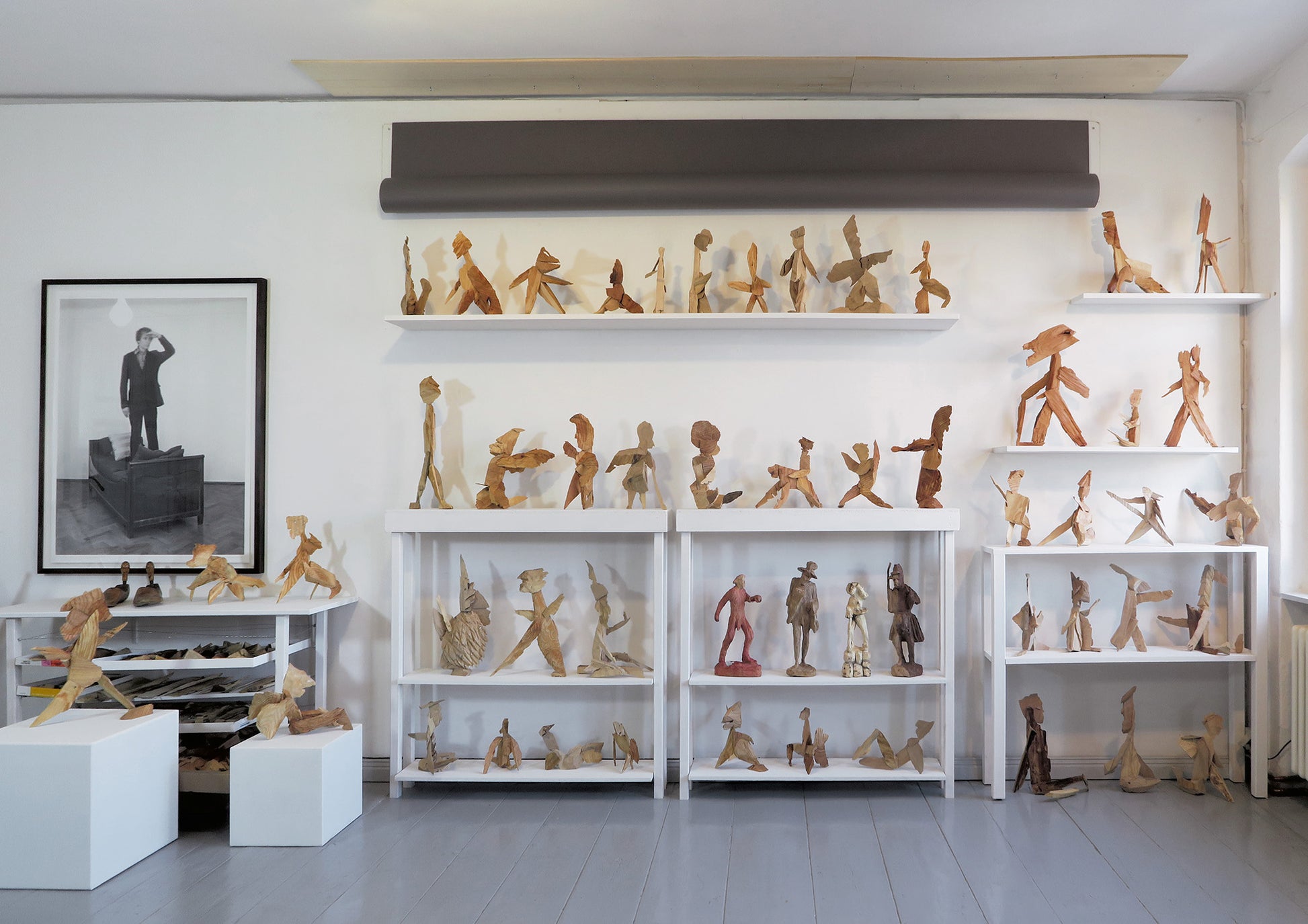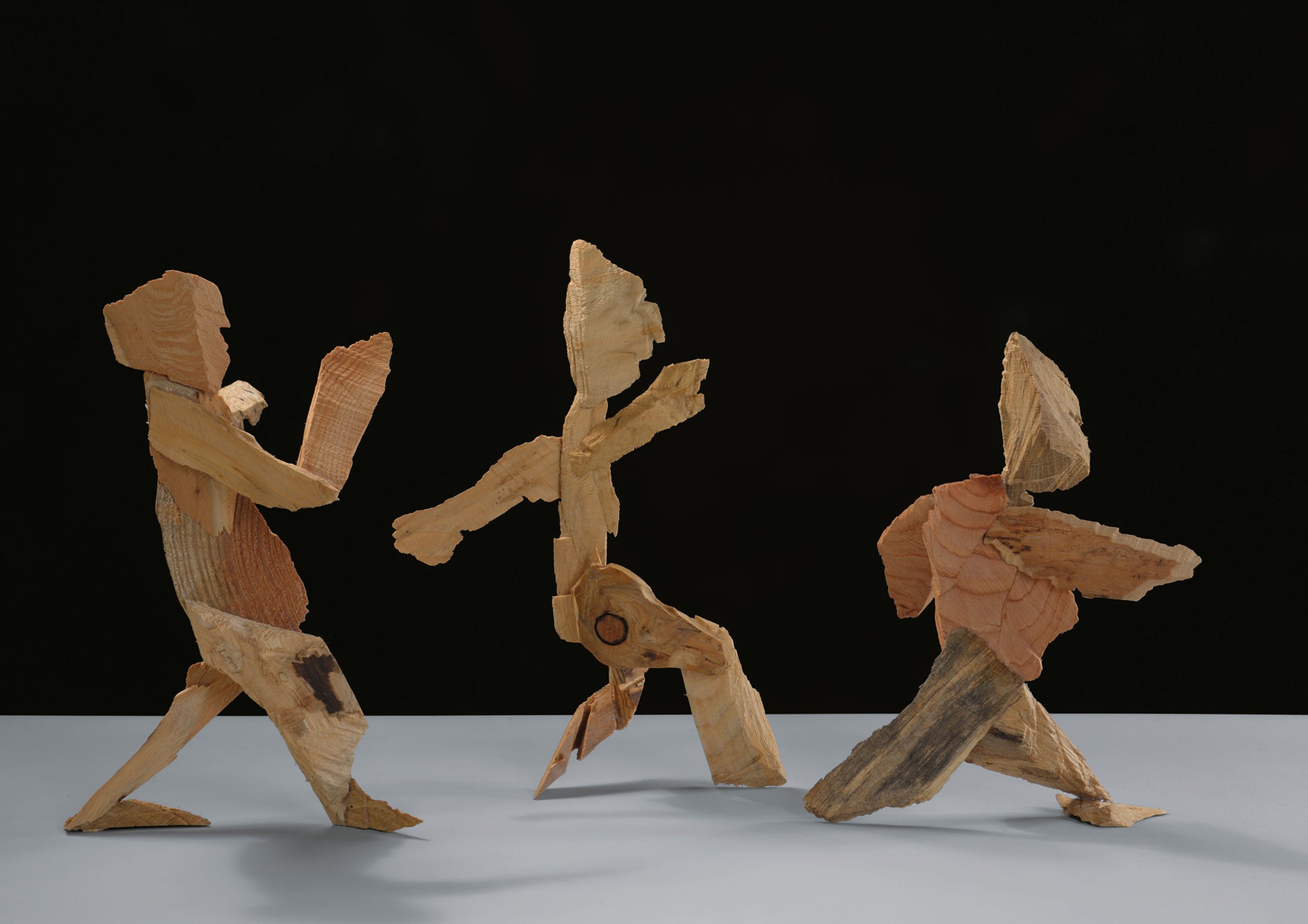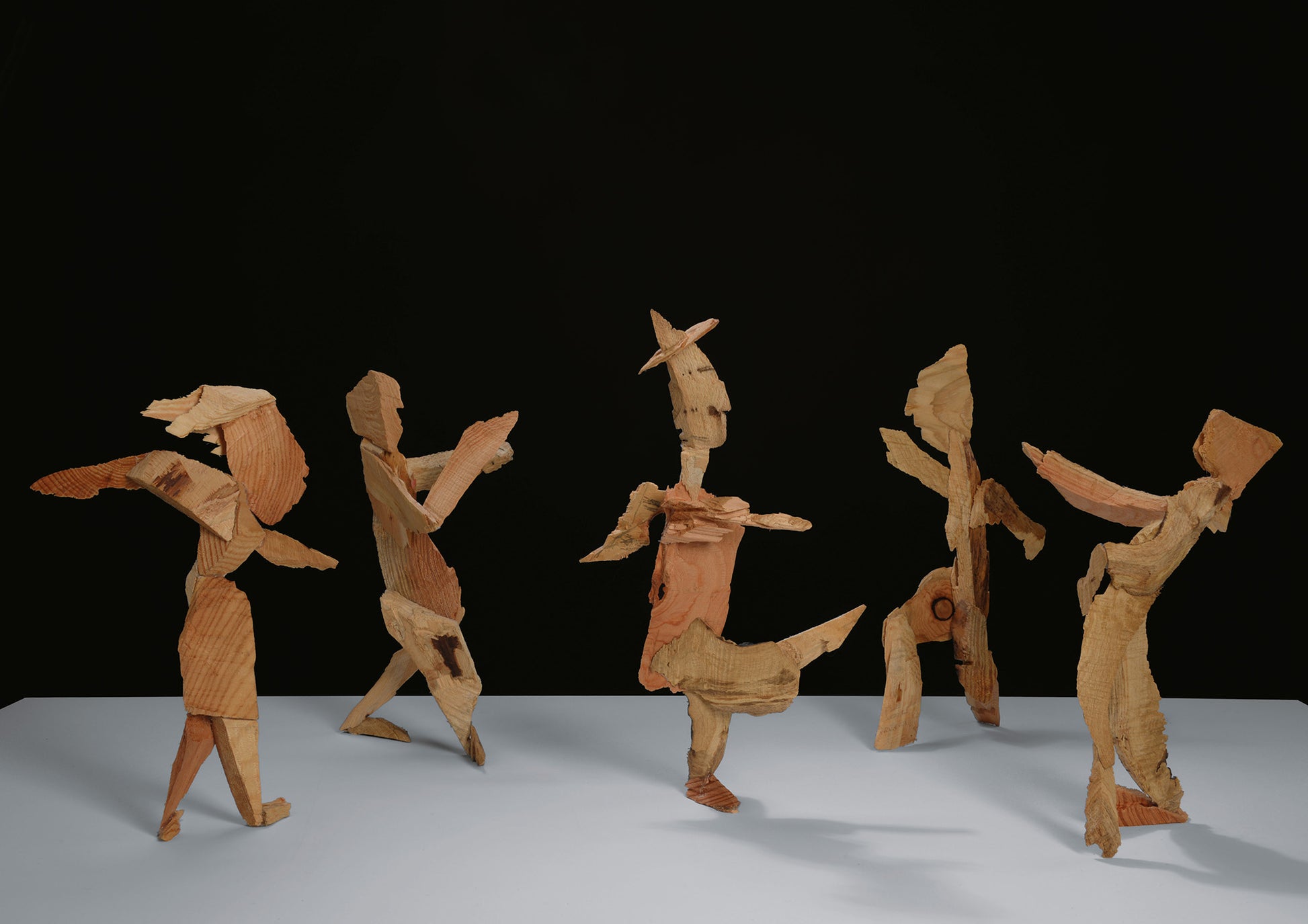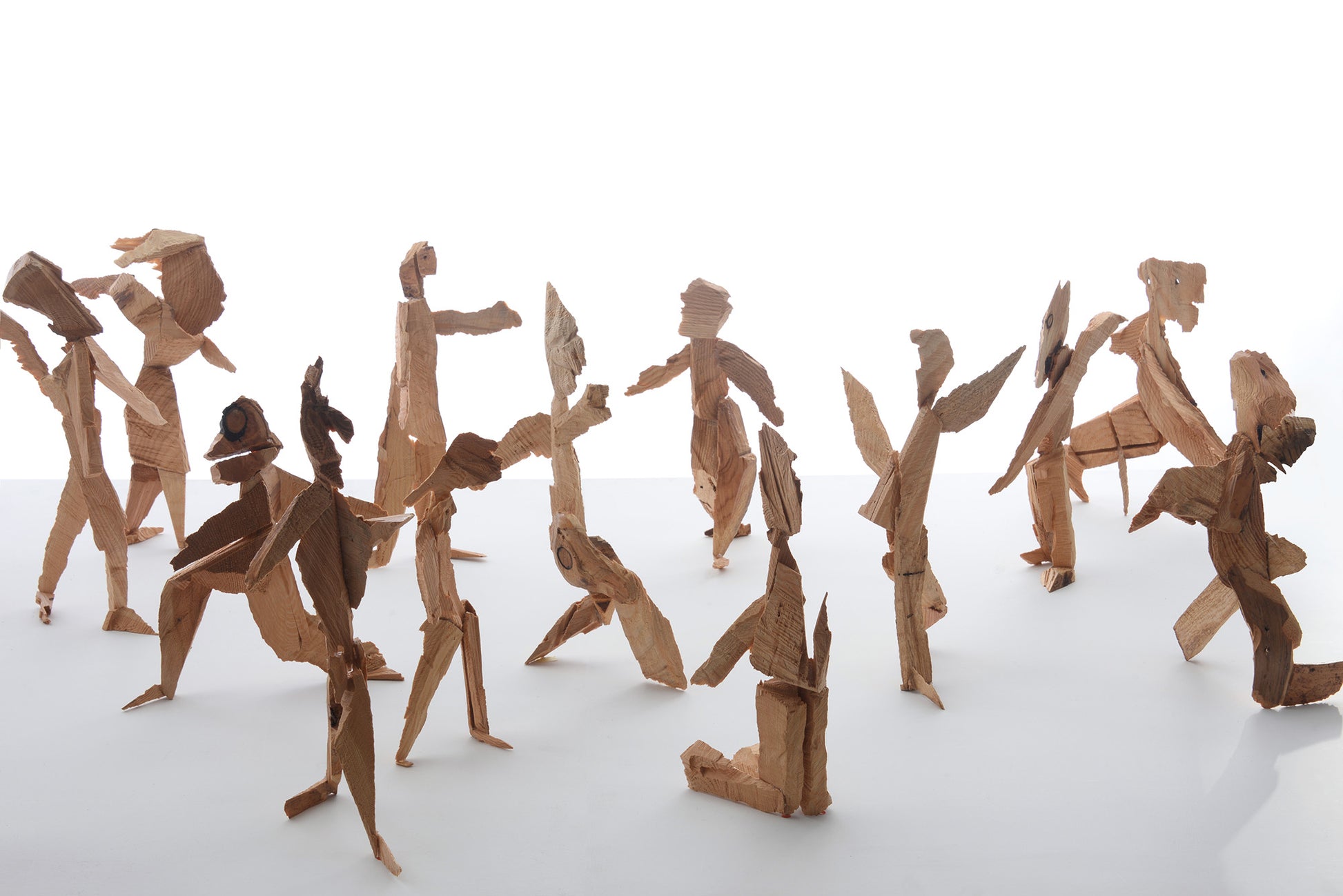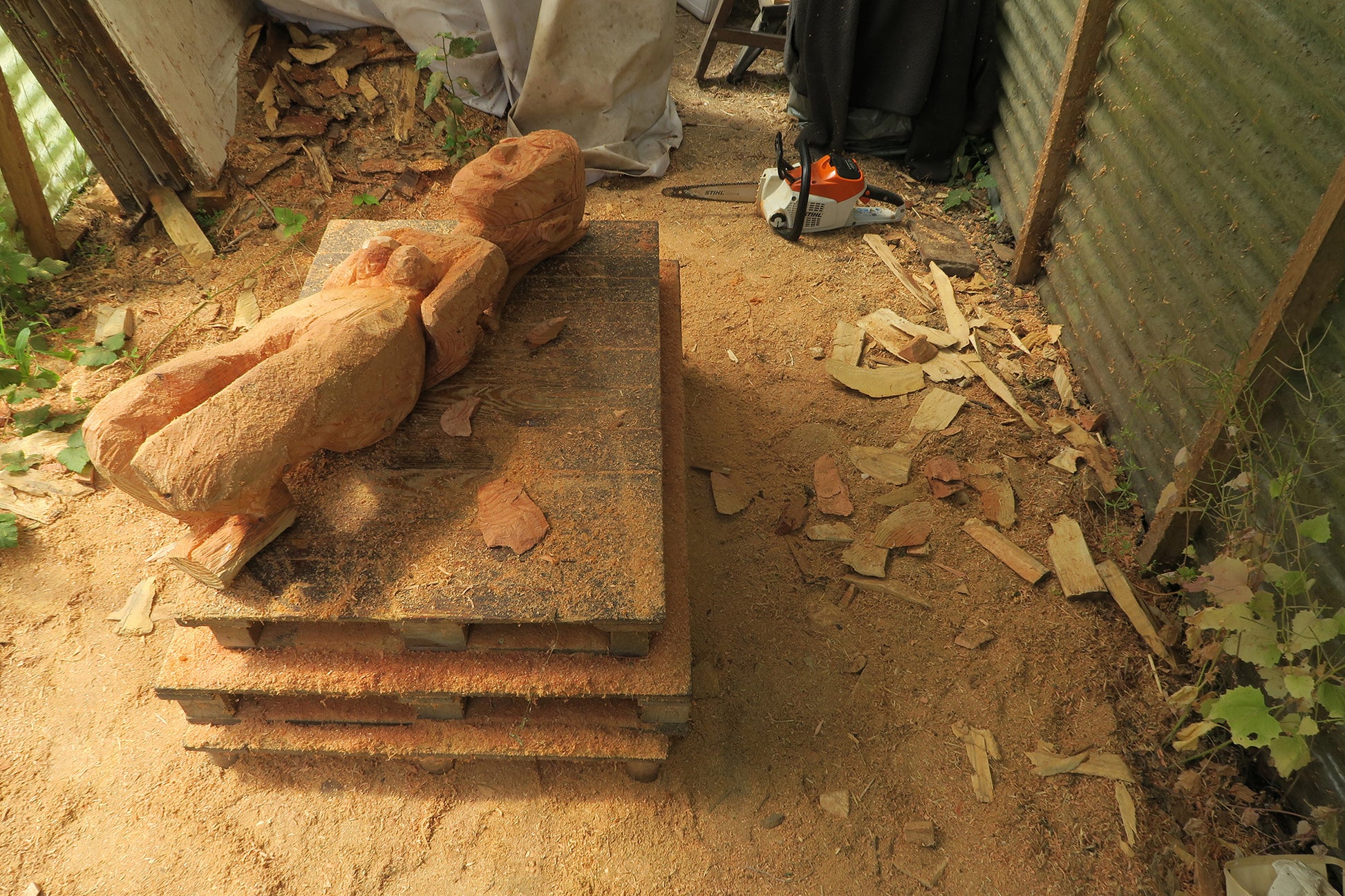 Sebastian Kusenberg, Sten Nadolny
Hardcover mit Veredlung
Format: 17 cm x 24 cm
Seitenanzahl: 96 Seiten
selling price
35,00 €
Regular price
VAT included.
Auf Lager! Schon in 1–3 Werktagen bei dir.

In the book by the photo artist Sebastian Kusenberg, who has also been dealing with sculptures for 15 years, small worlds bloom: romantic and with a gentle comedy, they insist on their right to be brought into the picture. Created from the unaltered cuttings of his larger wood sculptures, his LITTLE PEOPLE have rough edges and character in abundance. Each character has its own uniqueness - none of them want to be anything other than exactly like that. The works of art are accompanied by a text in 8 chapters by the well-known author Sten Nadolny.
"...Some of us still believe they have an unbroken, linear lineage, that they are identical, or authentic, or solid wood. Nonsense! Our genes don't care a whit. You have two parents, four grandparents, sixteen great-grandparents, you're a hodgepodge of scraps swept together!..." - Sten Nadolny


About Sebastian Kusenberg:
Freelance photographer and photo artist, born in Hamburg in 1958, lives and works in Berlin. Since 1978 photojournalistic publications and photo documentaries. 1988 diploma in photo design at the Hamburg University of Applied Sciences. 1992 master student of free art at the Berlin University of the Arts. National and international exhibitions since 1986. Several book publications. Wooden sculptures since 2006.

About Sten Nadolny:
Born in Zehdenick an der Havel in 1942, grew up in Upper Bavaria. Studied history, first became a high school teacher, then a production manager for feature films, then a writer. In 1983 his long-seller "The Discovery of Slowness" about the Arctic explorer John Franklin was published. All of his eight novels (except for the first: Netzkarte) end with the death of the hero (in one case: the heroine), but always accompanied by the wisdom and irony that calmly faces the end. Nadolny has received nine literary prizes and lives in Berlin."

Sprache: Deutsch / Englisch
Autor: Sebastian Kusenberg, Sten Nadolny
Fotografie: Sebastian Kusenberg
Gestaltung: Hannah Feldmeier
Verarbeitung: Hardcover mit Veredlung
Seiten: 96
Maße: 17 cm x 24 cm
ISBN: 978-3-949070-16-7
Erscheinungsdatum: 01.03.2022

Germany: €3.50
We deliver within Germany free of charge from €19!

Austria, Belgium, the Netherlands, Luxembourg and Denmark: €5.00
Europe, Switzerland, USA, Canada: €7.50
Worldwide shipping: €15.00
All packages are handed over to DHL for shipping. Existing goods will be invoiced immediately and delivered within 2 - 4 working days. Please note that these delivery times are average information from our delivery partners and we cannot guarantee them. Backorders will be billed and shipped as soon as they are in stock. You will receive email notifications of the delivery status of your order once it has shipped.

EU and international orders usually arrive within 7-14 days.