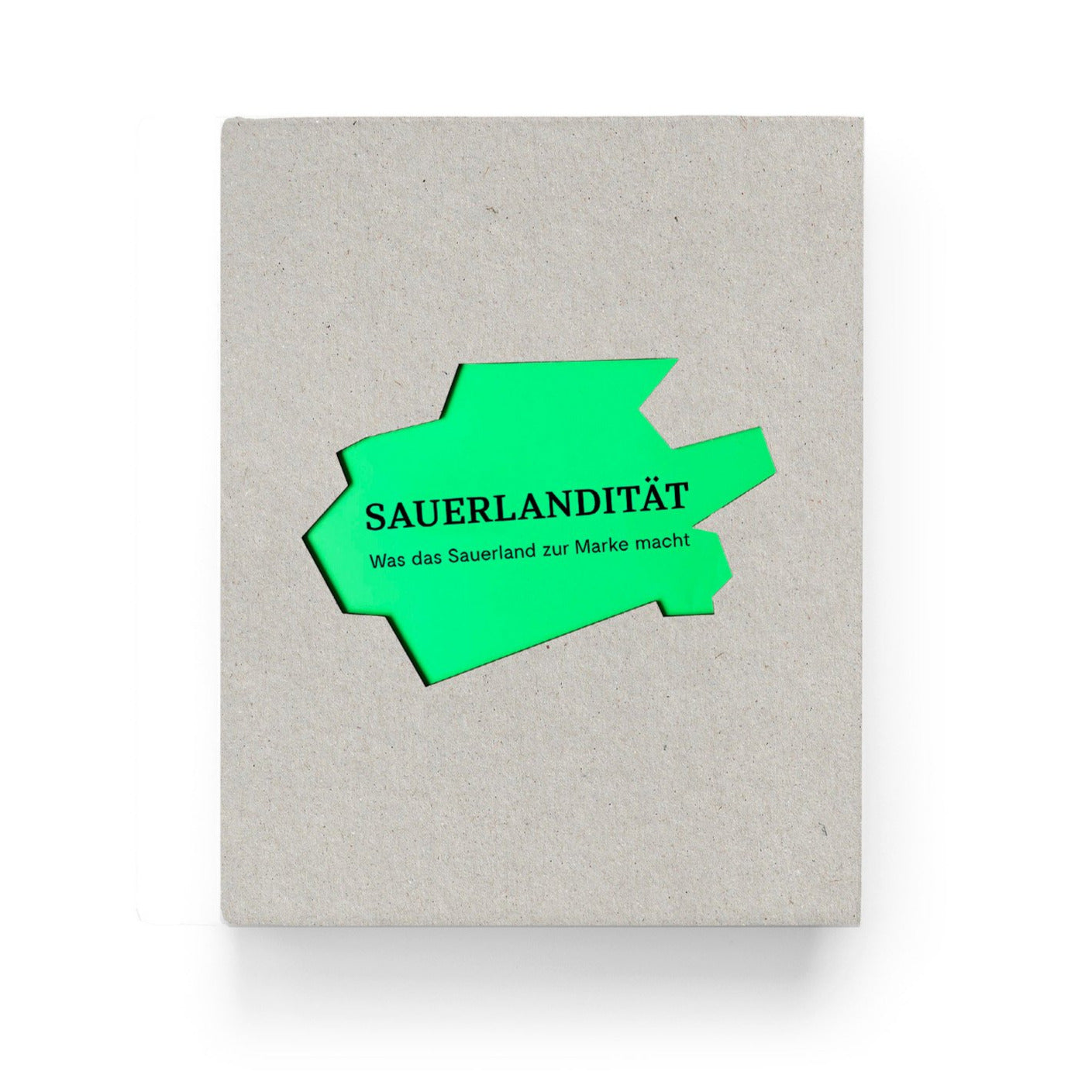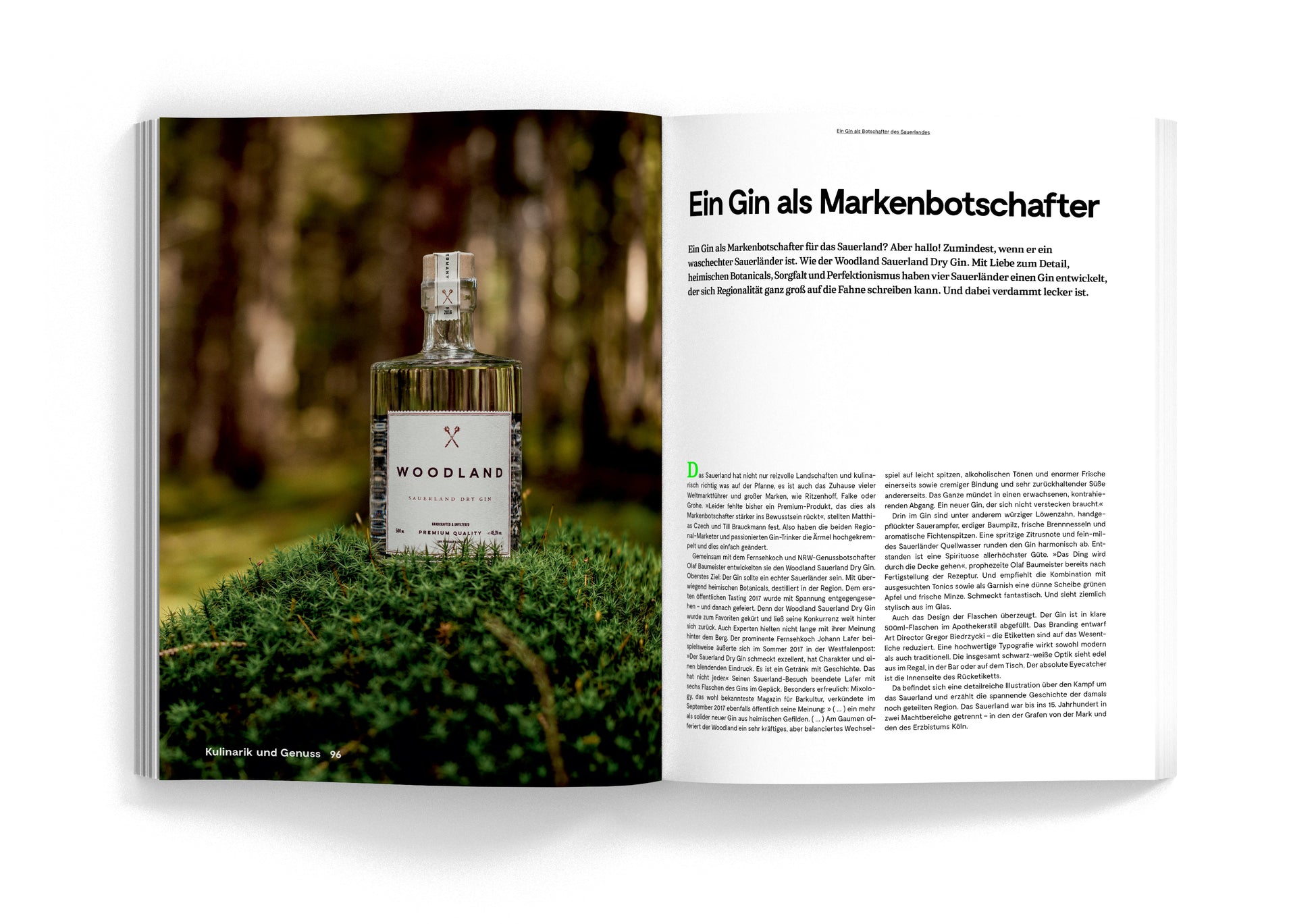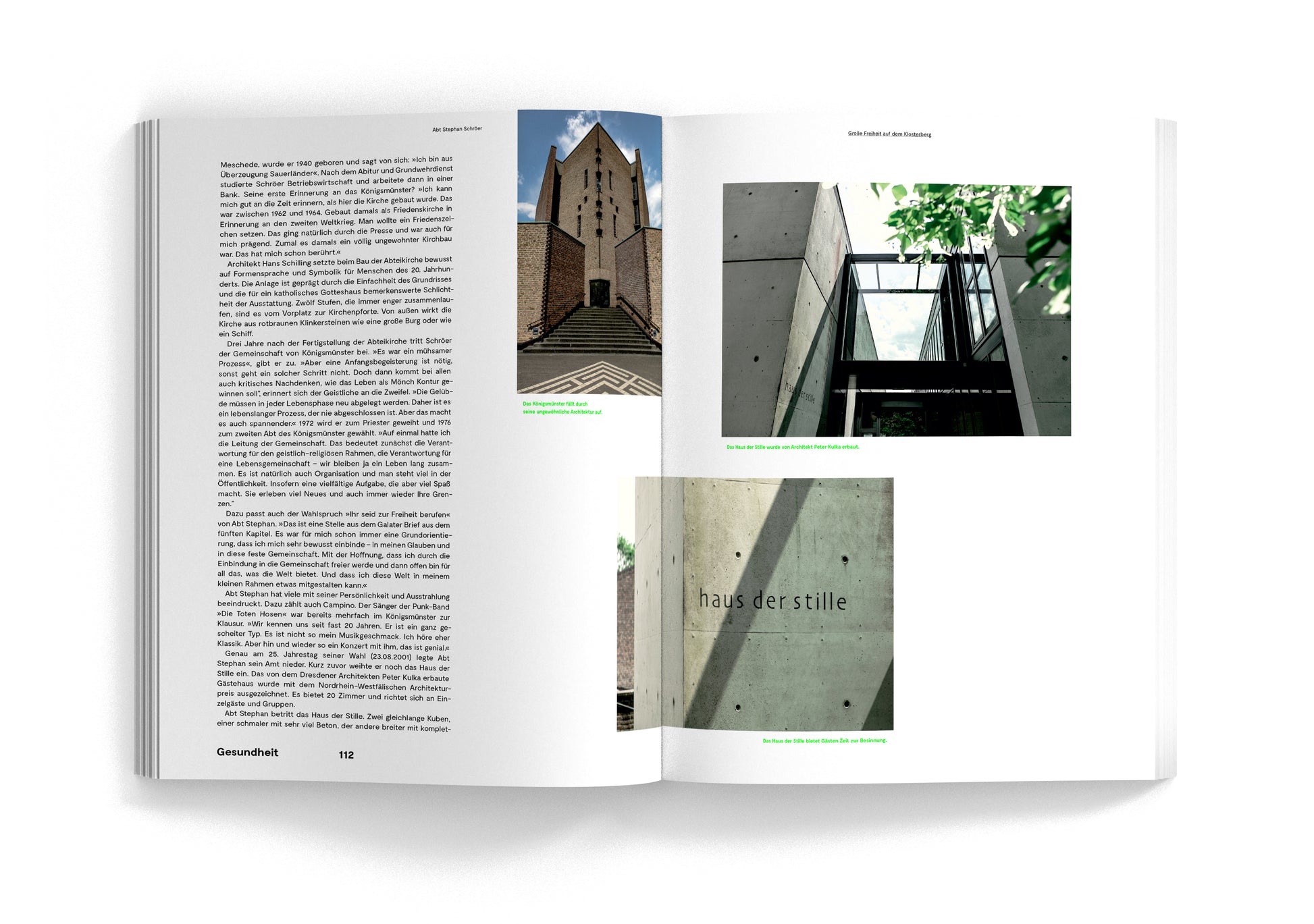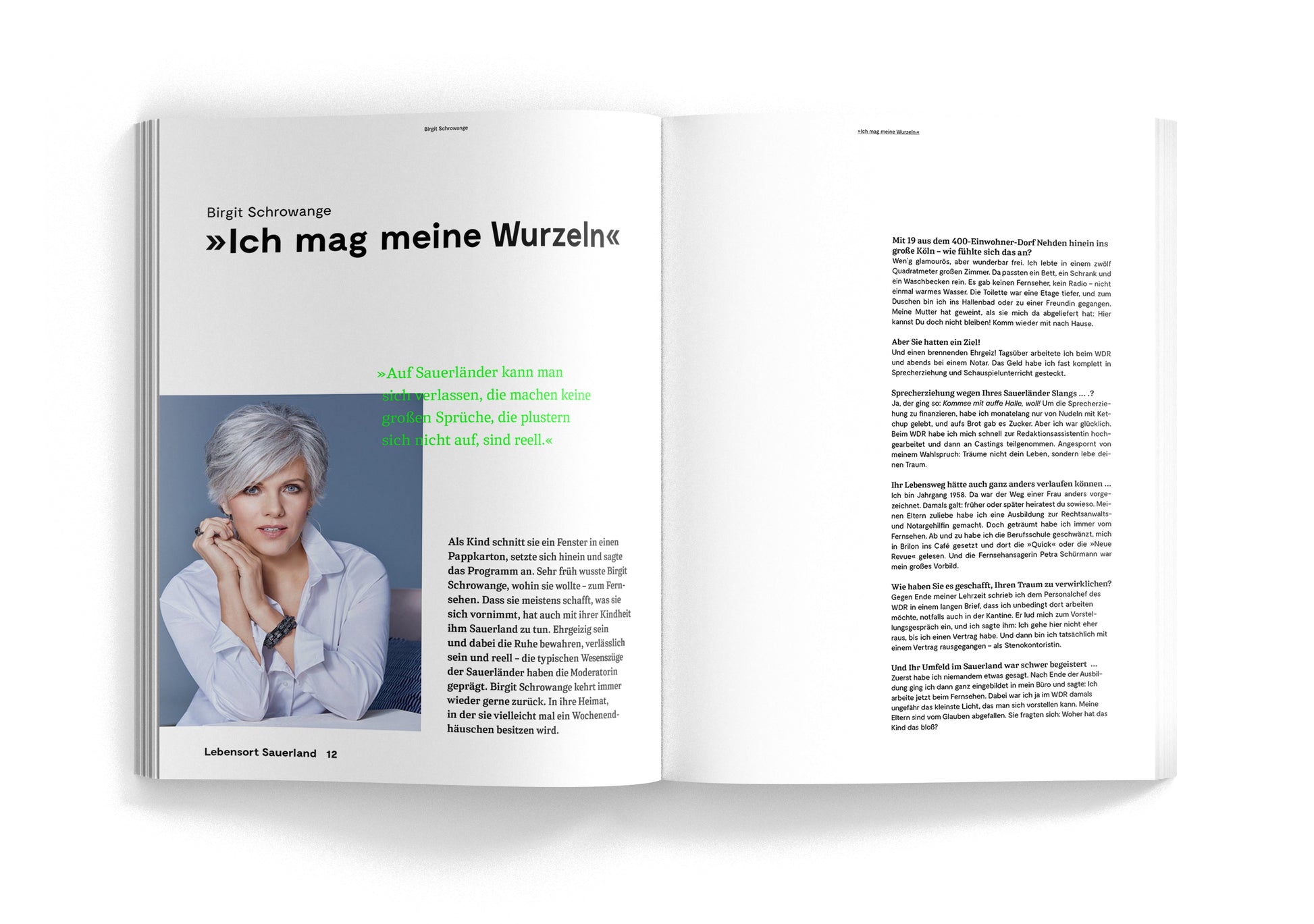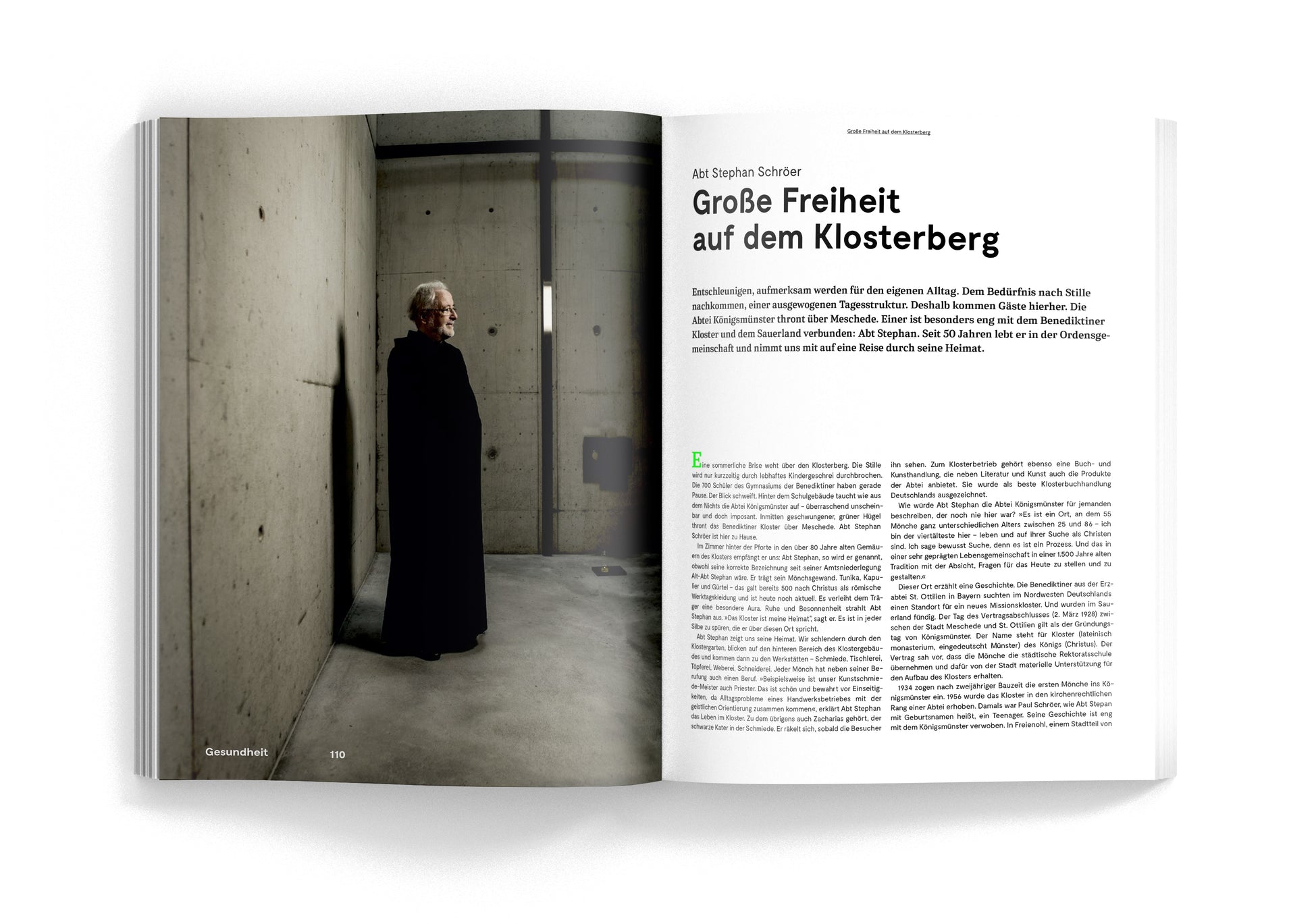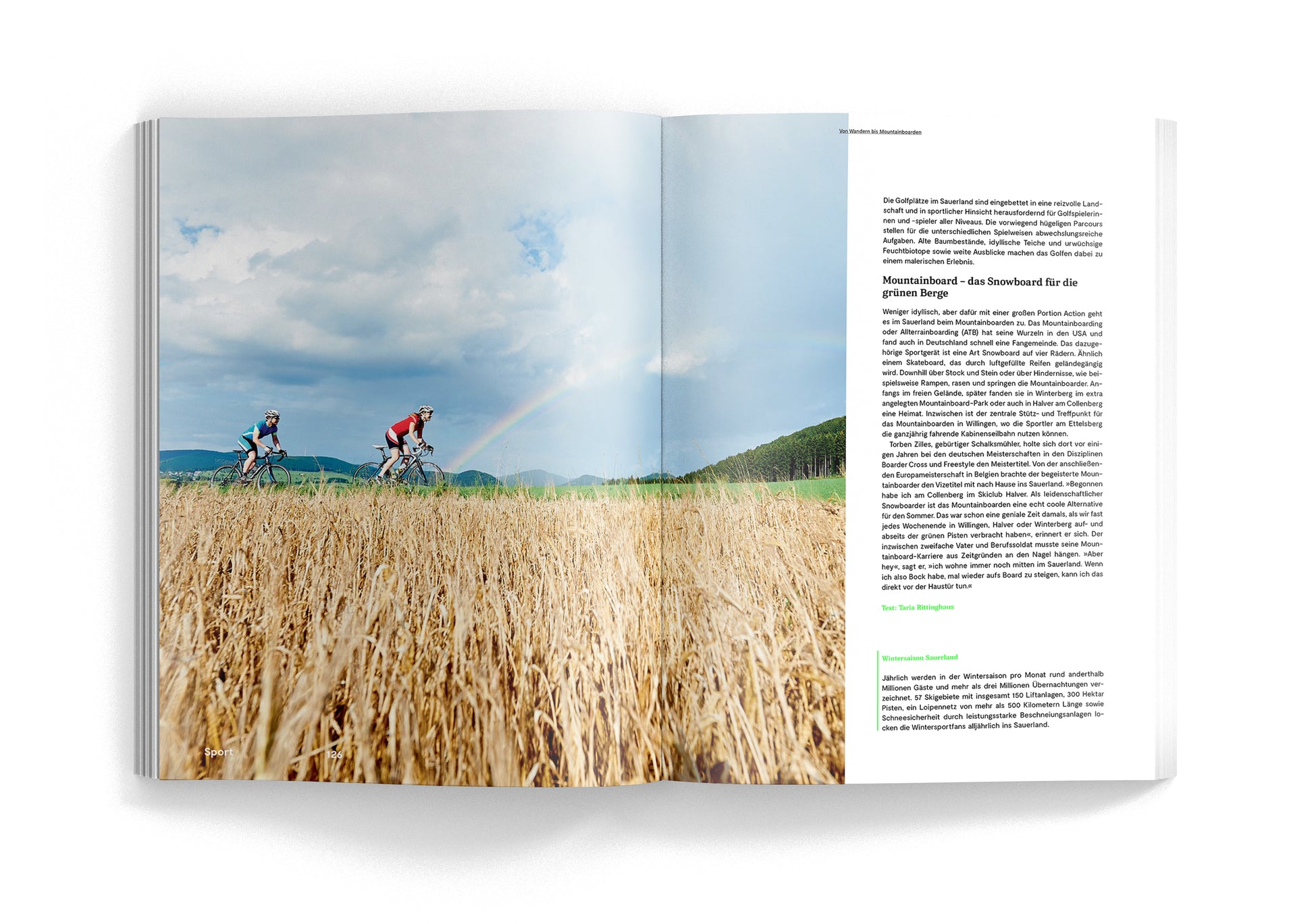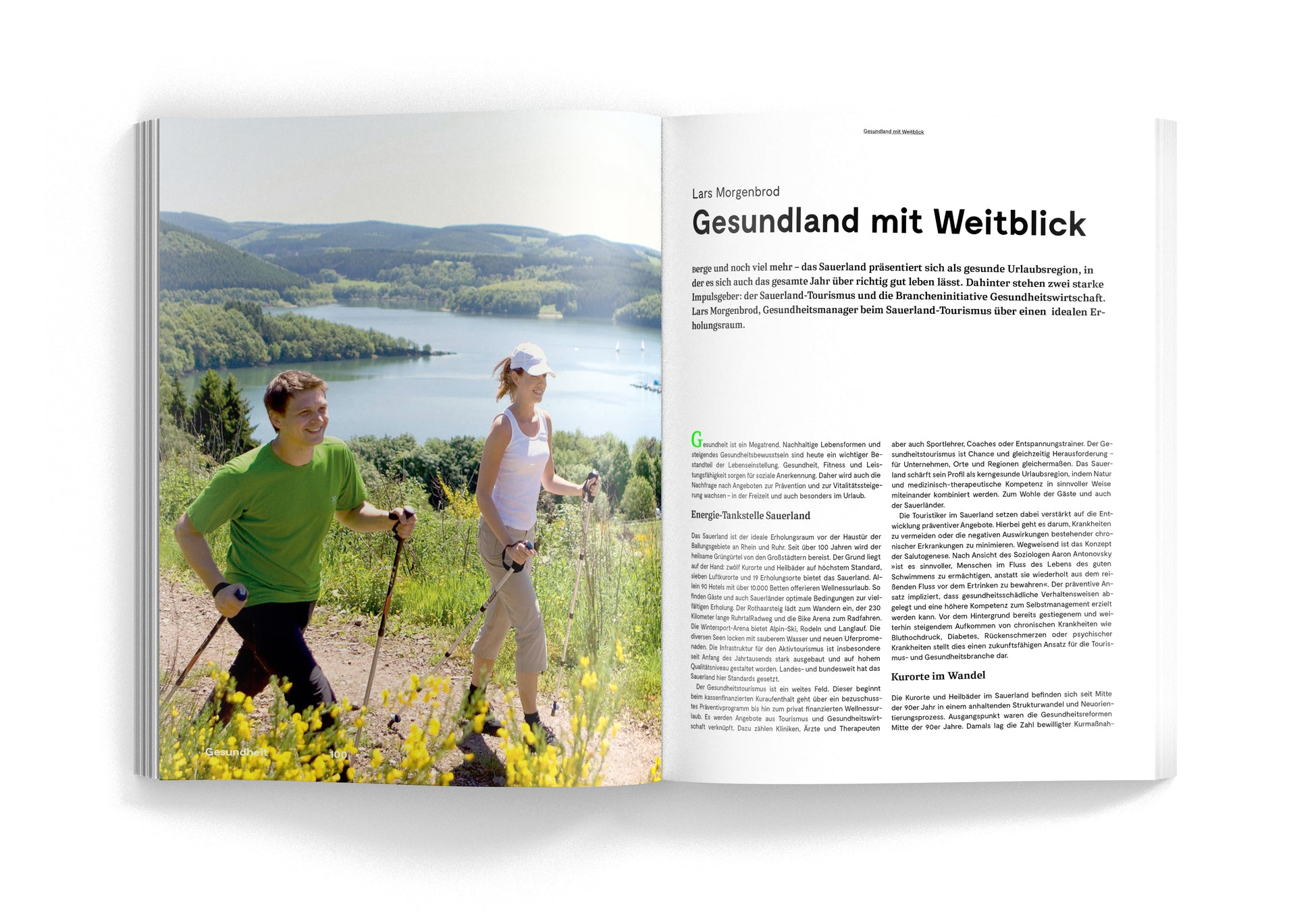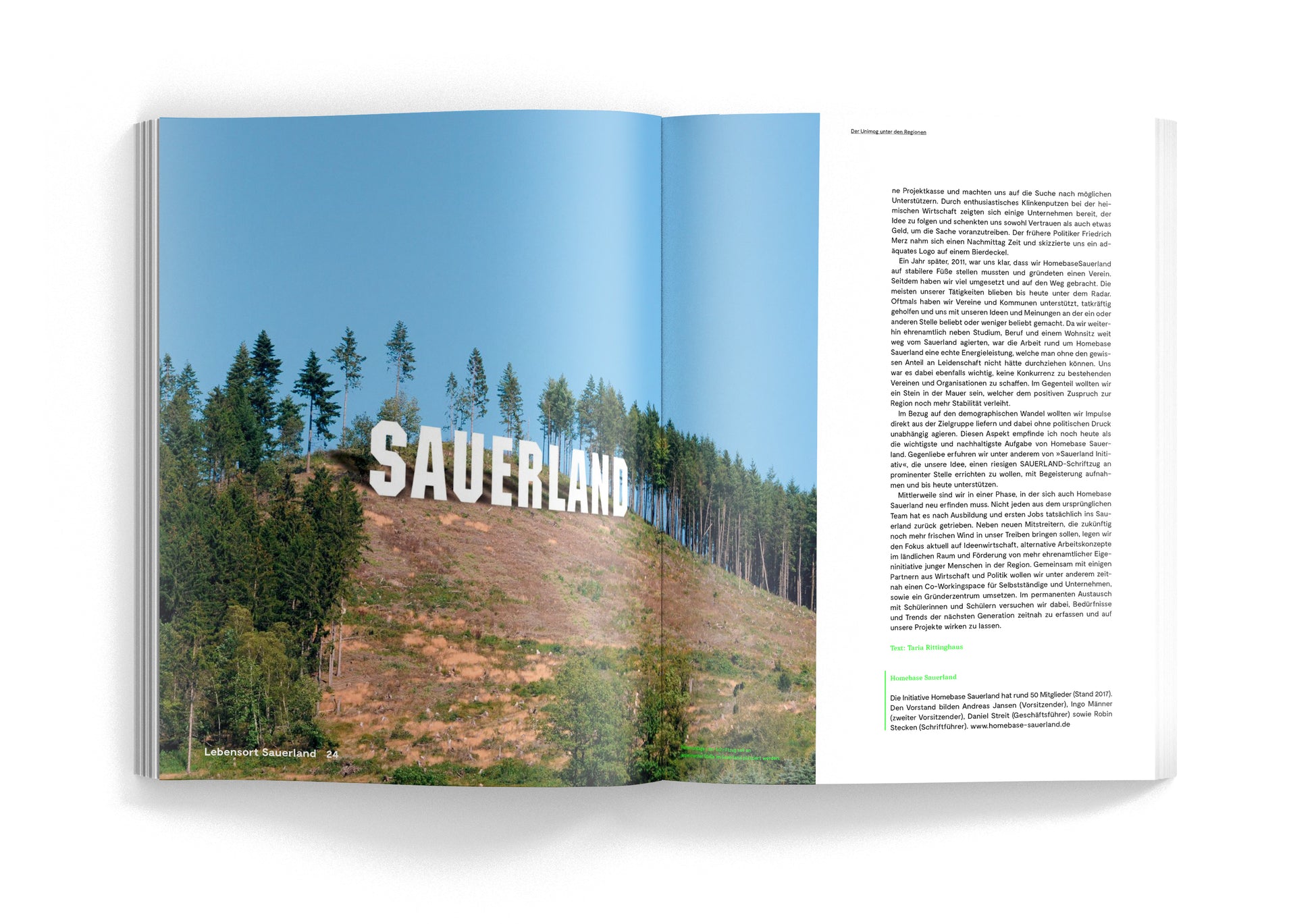 Hardcover, Fadenbindung
Format: 24 cm x 30 cm
Seitenanzahl: 192 Seiten
selling price
35,00 €
Regular price
VAT included.
Space to breathe instead of dark, narrow urban canyons. No kilometer-long traffic jams, just winding country roads through green mountains. Cramped and overpriced living conditions? none. Instead of anonymity, a friendly "Good morning" at the bakery around the corner. In addition, a more than healthy economy with world market leaders and hidden champions. Top sport, culture and traditions, a modern, old architecture. Embedded in an intact nature with forests and numerous lakes. "Sauerland - What makes the Sauerland a brand" is a book about a successful industrial region in the countryside.
About people who have never forgotten how to roll up their sleeves. And about a lot of quality of life, far away from the dusty ideal world cliché. Numerous guest authors and celebrities from film and television, music and sport with Sauerland roots are there. Traditional companies, initiatives and opinion leaders, returnees and Sauerland ambassadors are portrayed on a self-confident large format (240 x 300 mm). A book with the aim of counteracting demographic change and the shortage of skilled workers.
The almost 200-page, elaborately designed volume outlines the Sauerland in exciting pictures, entertaining interviews, informative specialist articles and gripping reports. The book offers a new look at people and doers, culture and cuisine, companies and entertainers, recreational values ​​and opportunities for relaxation, celebrities and distinguished people - and makes you proud of a region that has long since become a brand.
Sprache: Deutsch
Herausgeber: Sauerland Initiativ e.V.
Gestaltung: Christin Renner, Erik Weber, Sandro Heindel
Verarbeitung: Hardcover, Fadenbindung
Seiten: 192
Maße: 24 cm x 30 cm
ISBN: 978-3-946688-47-1
Erscheinungsdatum: 1. Oktober 2018

Germany: €3.50
We deliver within Germany free of charge from €19!

Austria, Belgium, the Netherlands, Luxembourg and Denmark: €5.00
Europe, Switzerland, USA, Canada: €7.50
Worldwide shipping: €15.00
All packages are handed over to DHL for shipping. Existing goods will be invoiced immediately and delivered within 2 - 4 working days. Please note that these delivery times are average information from our delivery partners and we cannot guarantee them. Backorders will be billed and shipped as soon as they are in stock. You will receive email notifications of the delivery status of your order once it has shipped.

EU and international orders usually arrive within 7-14 days.
Sauerlandität
selling price
35,00 €
Regular price