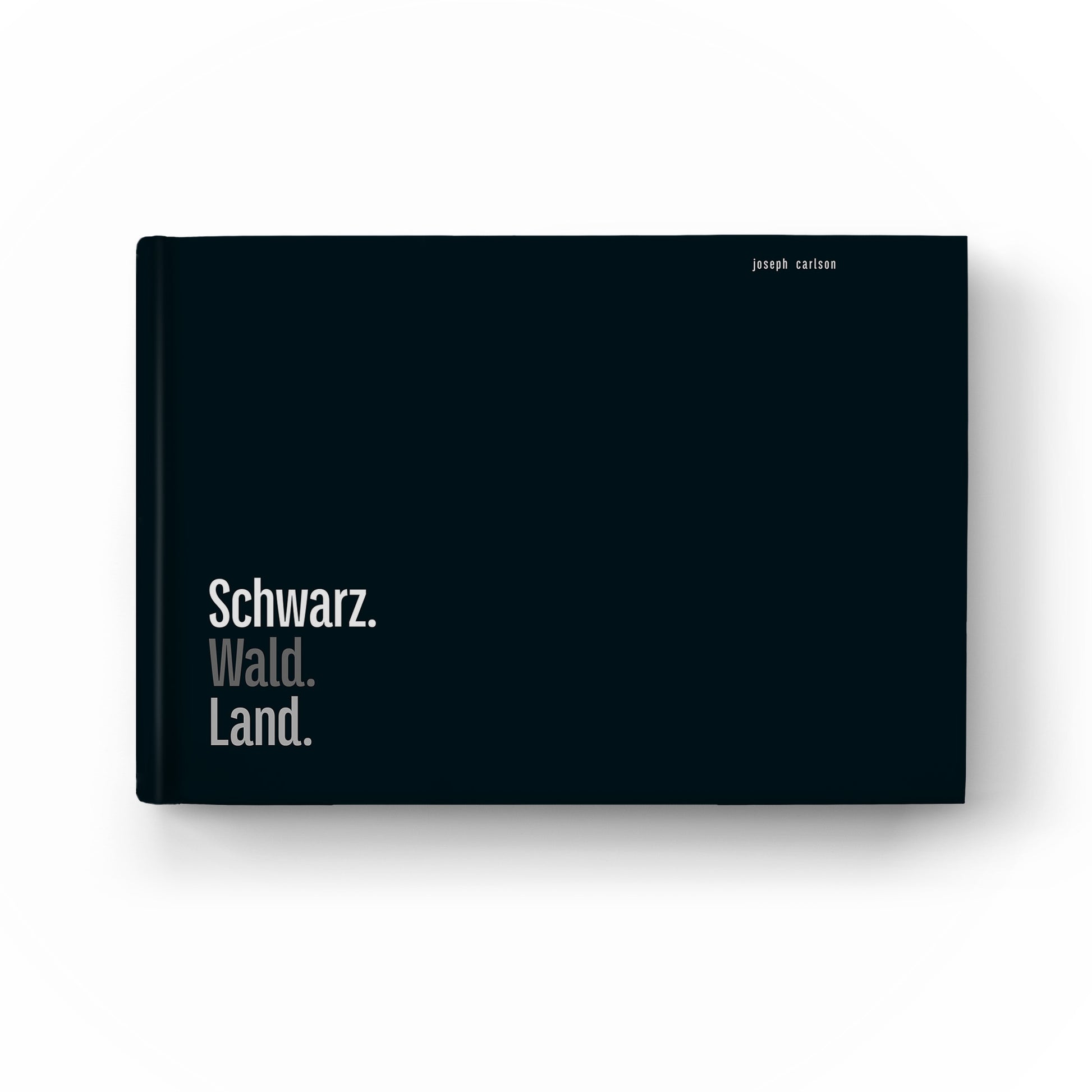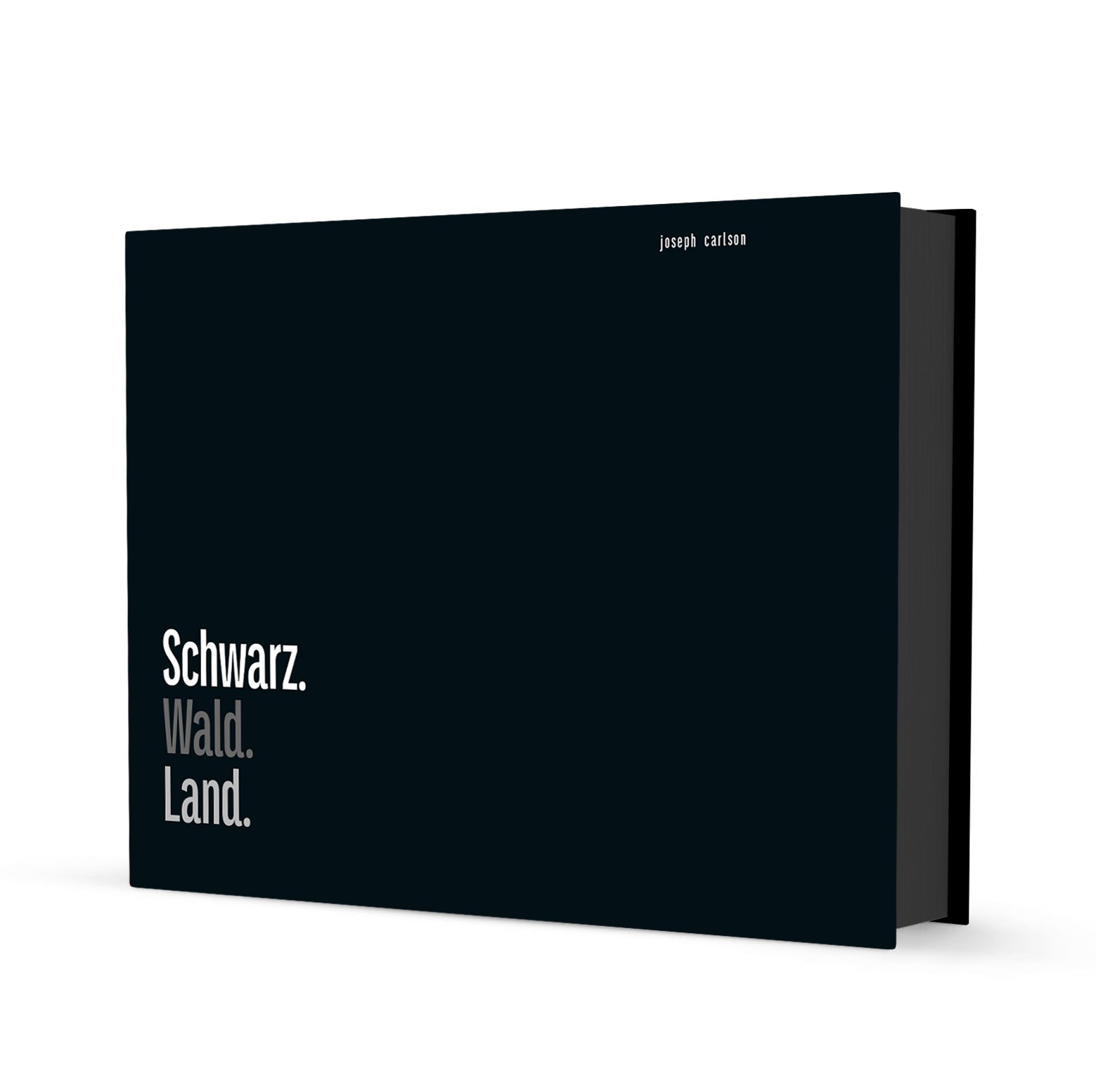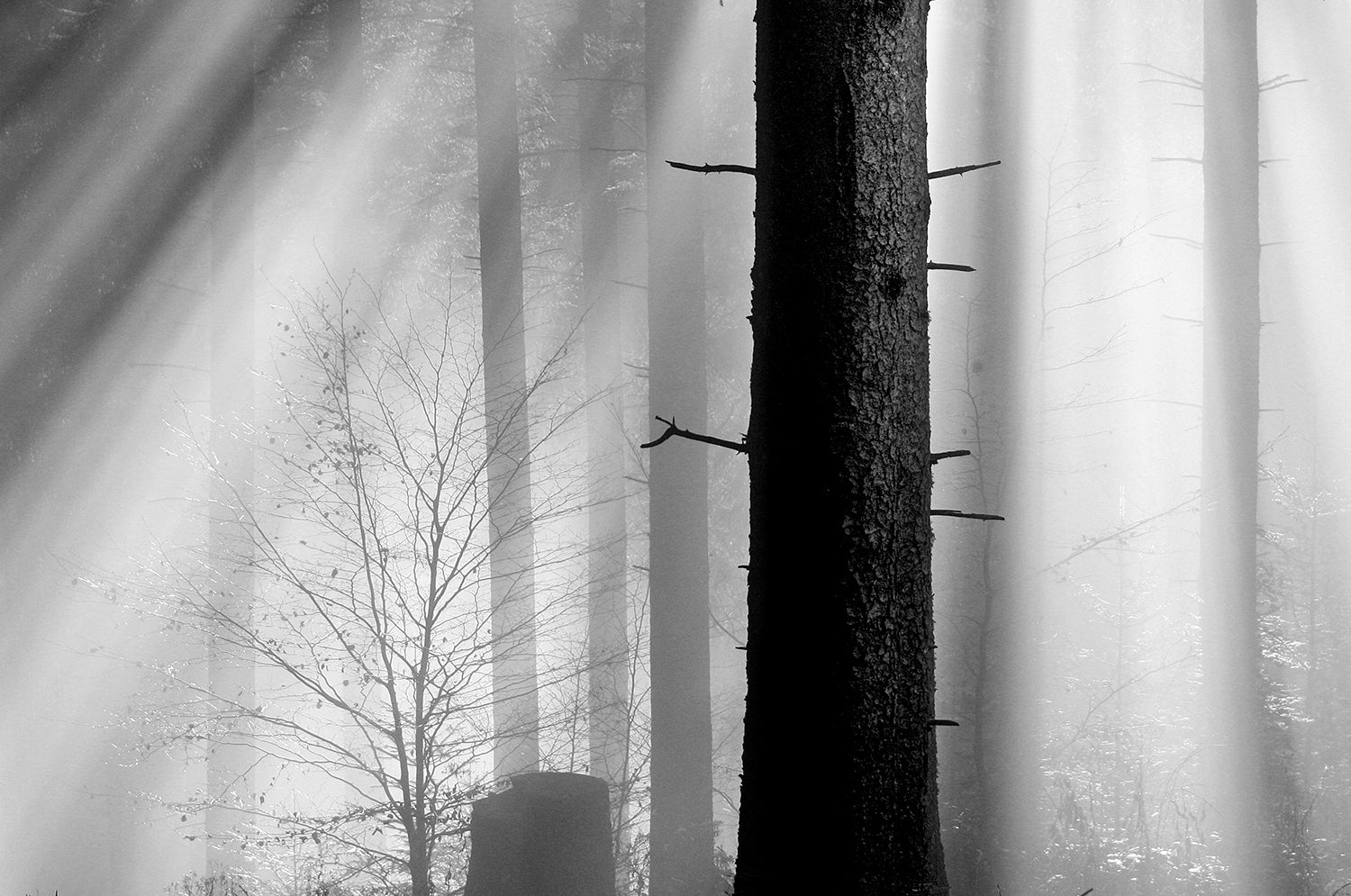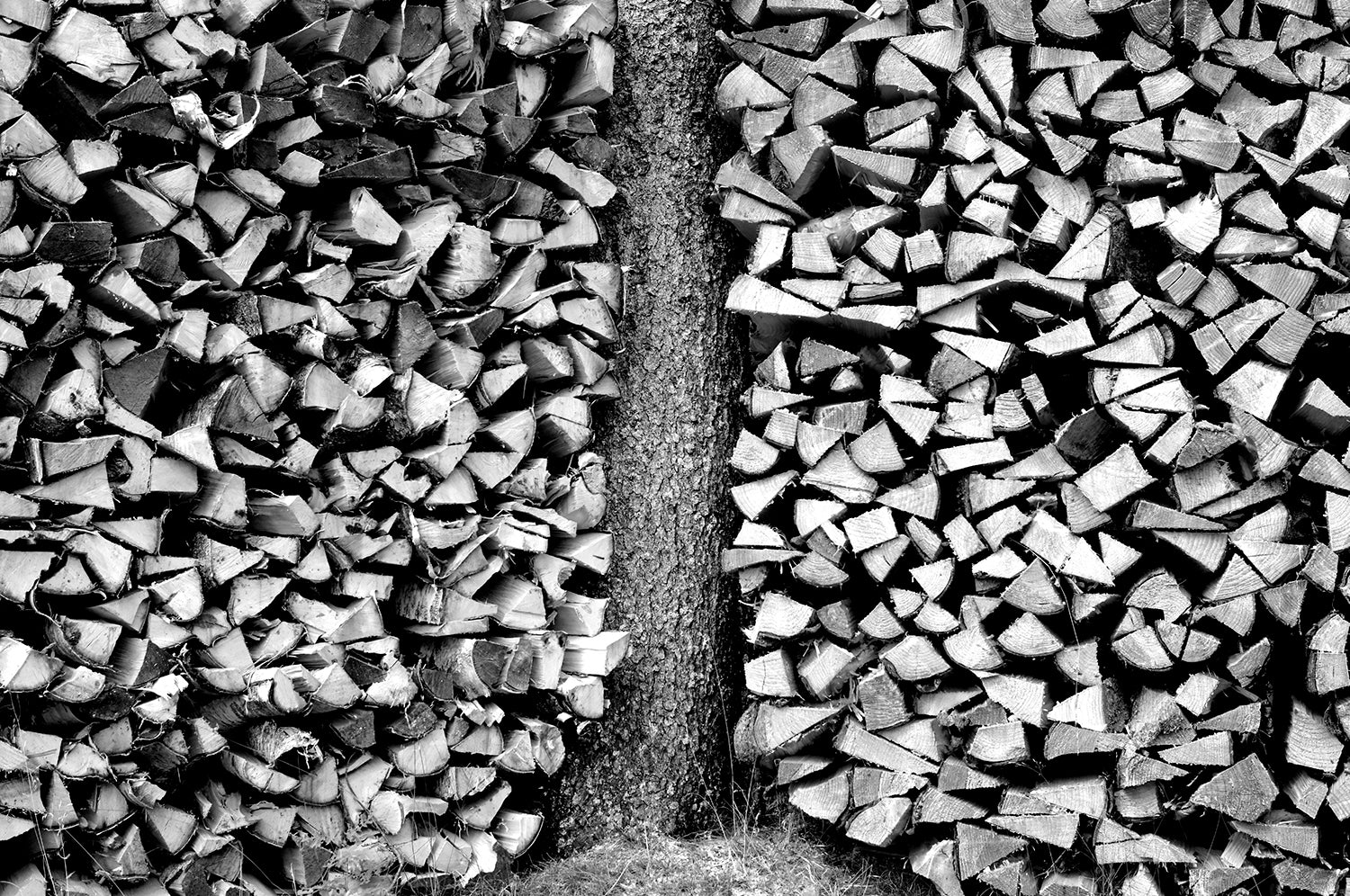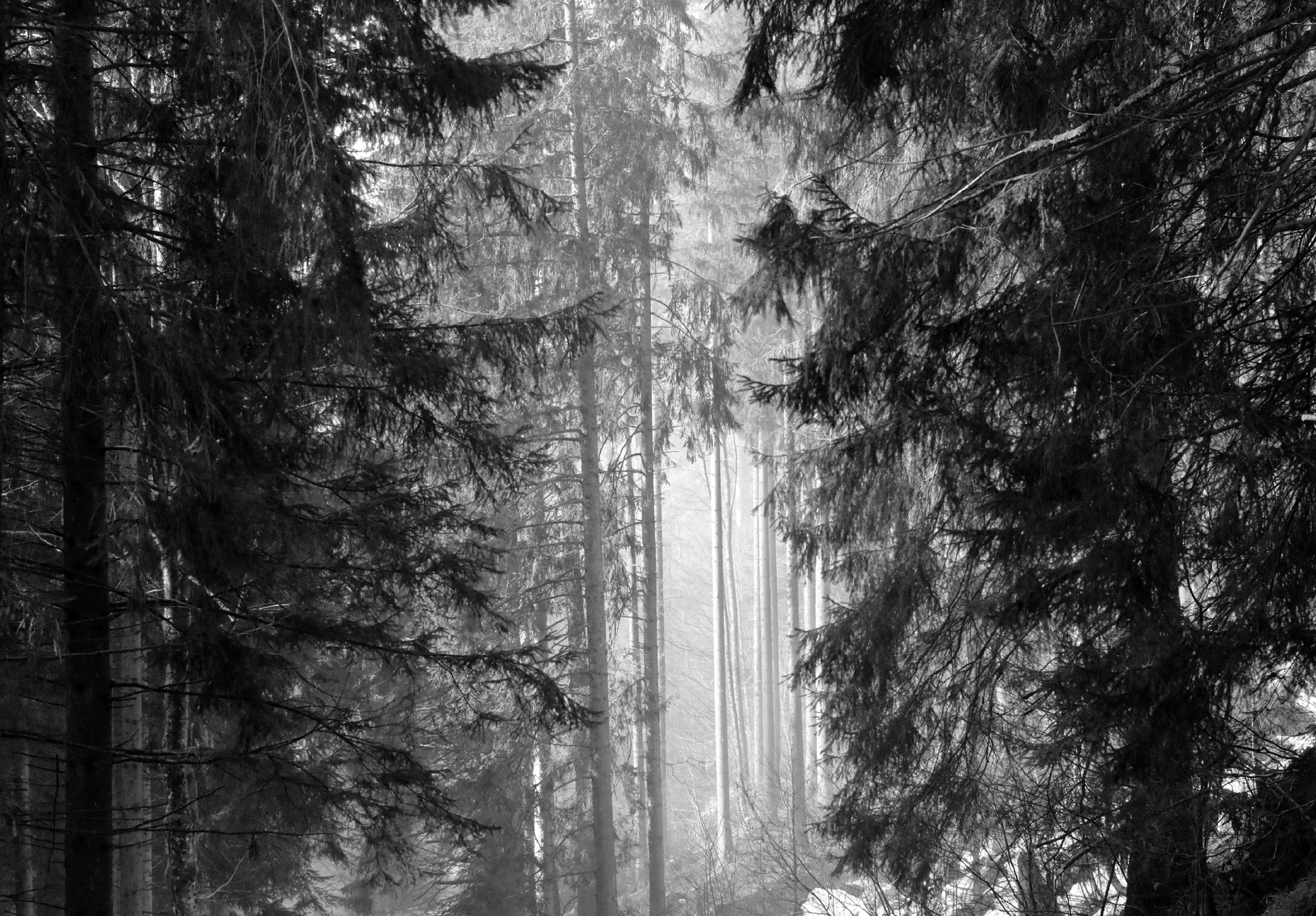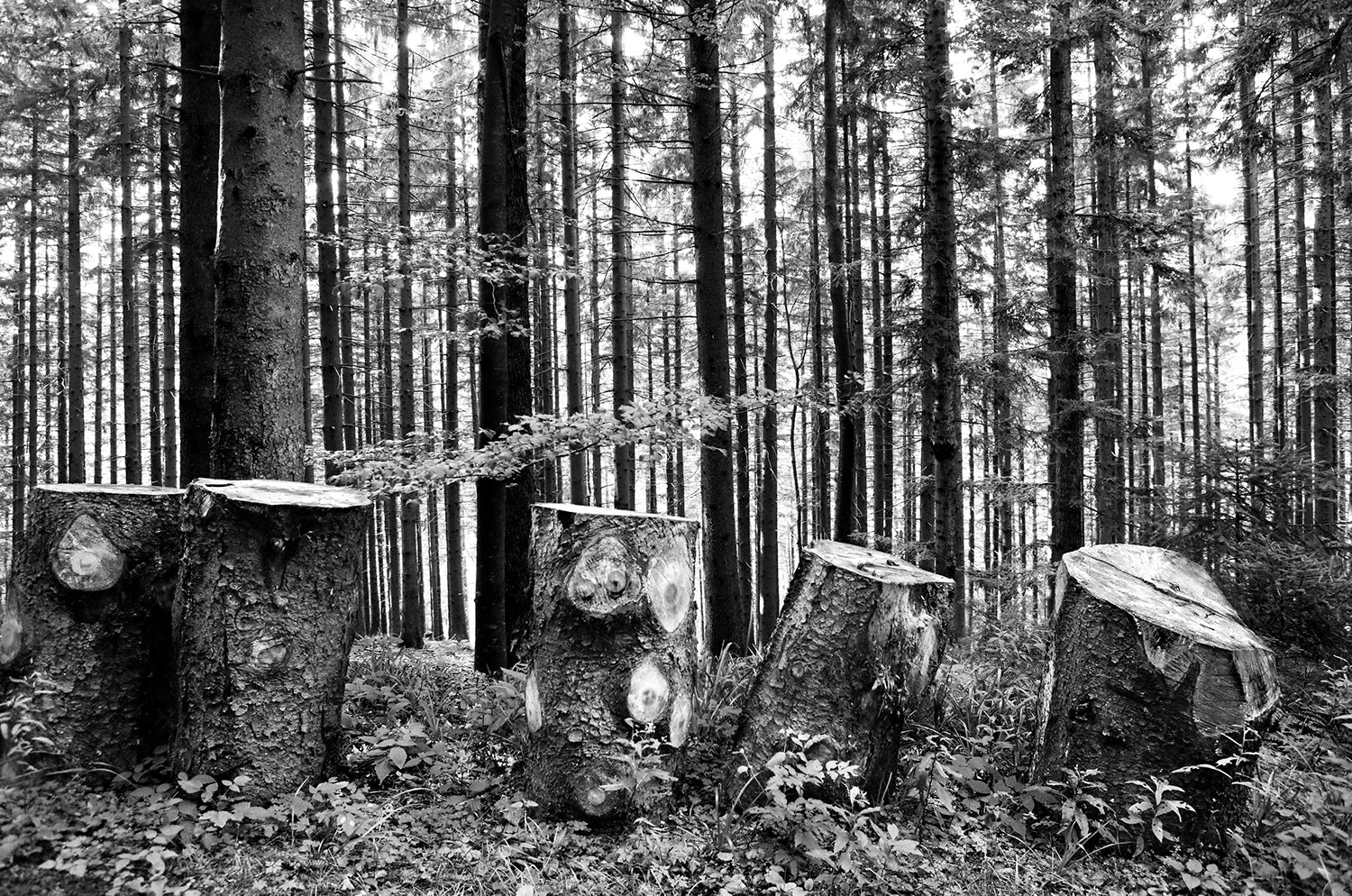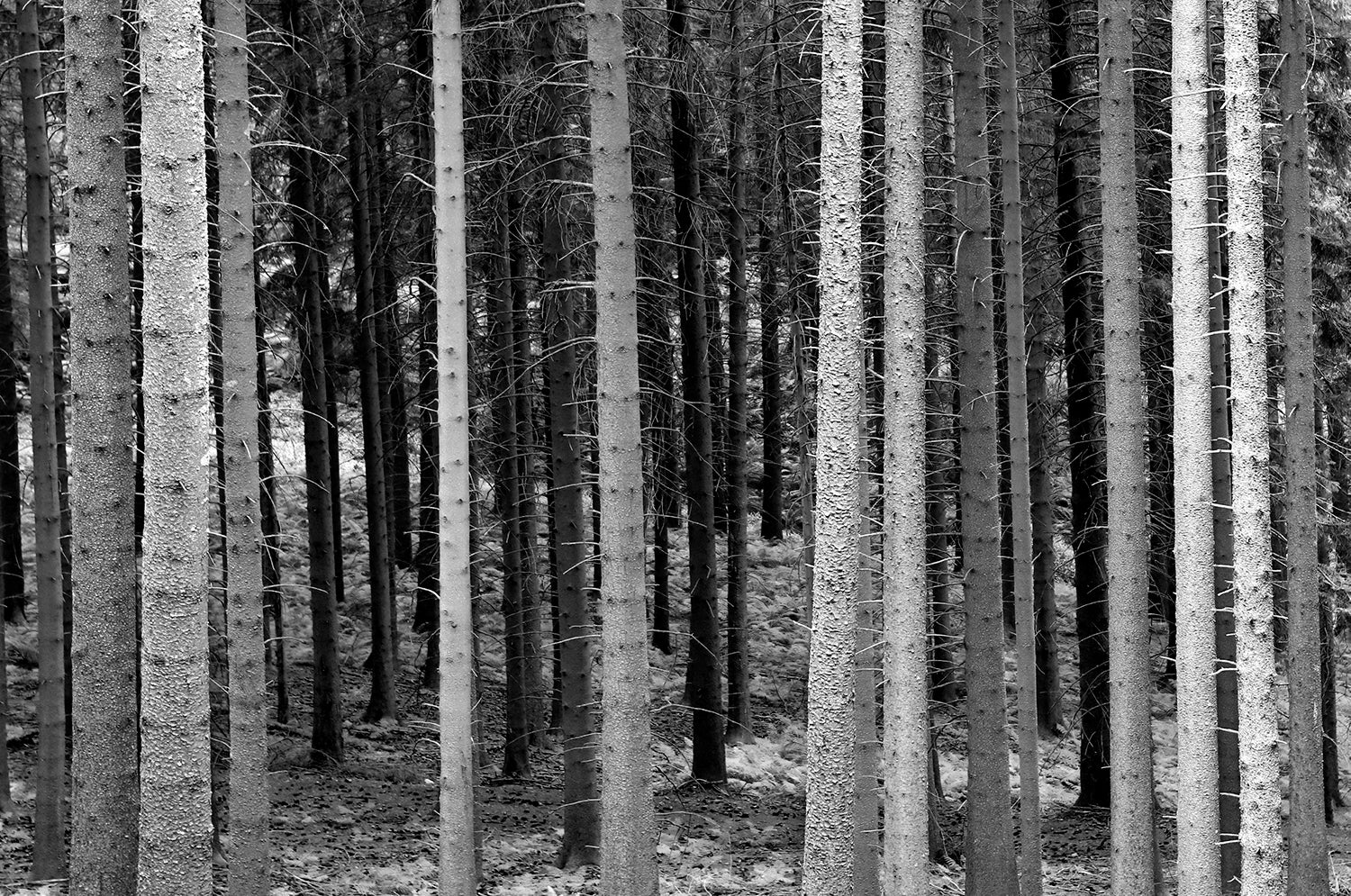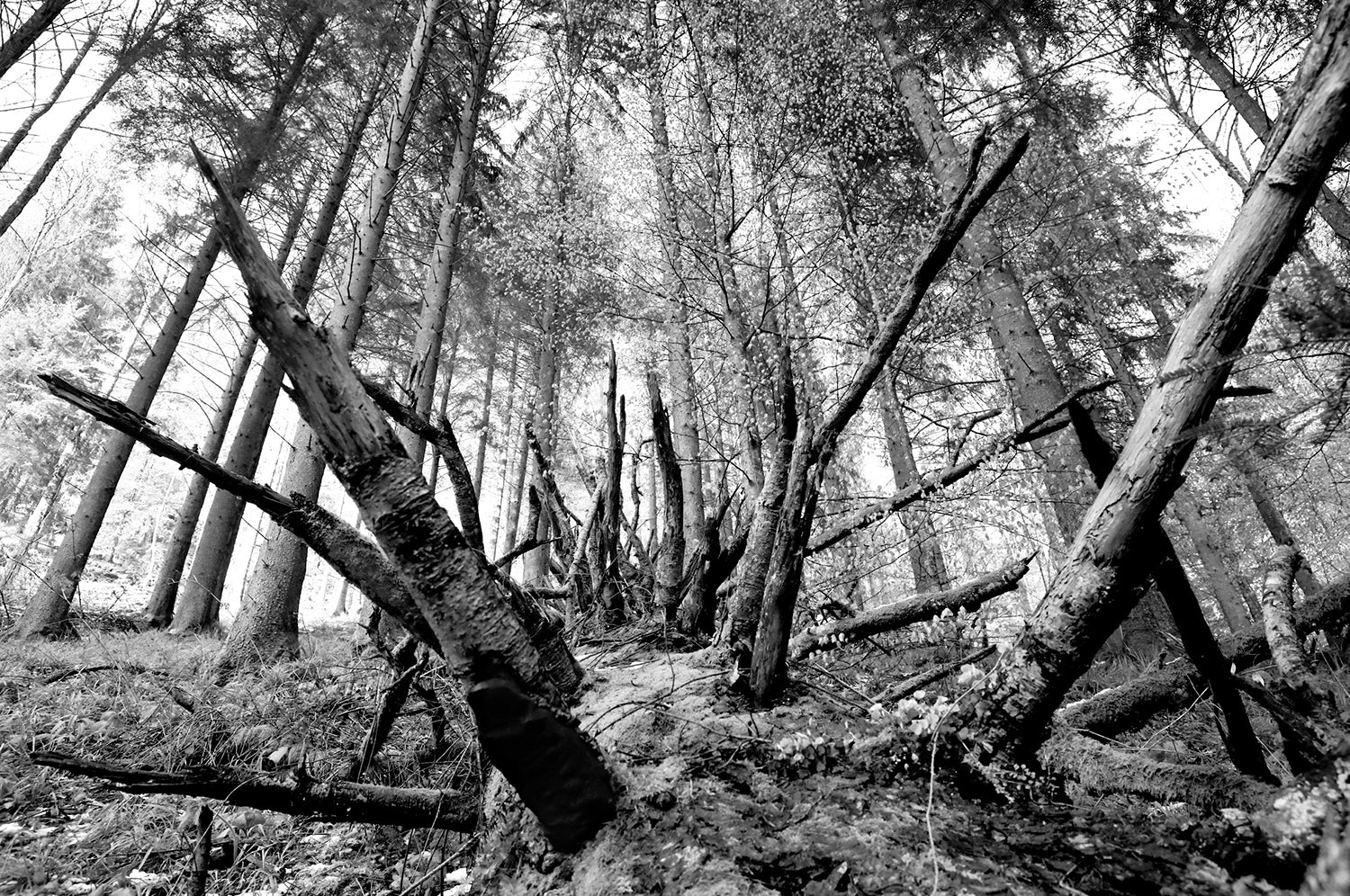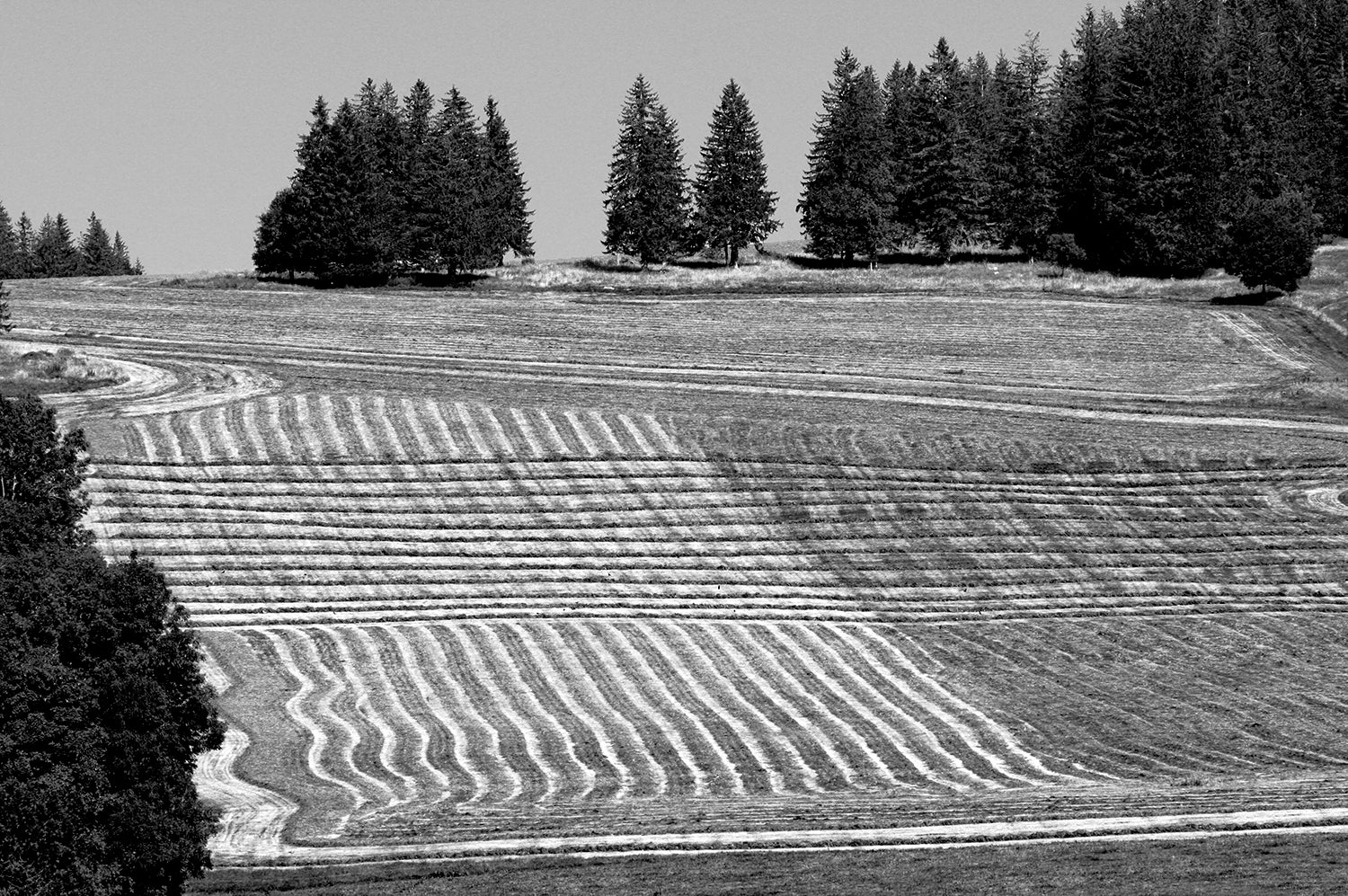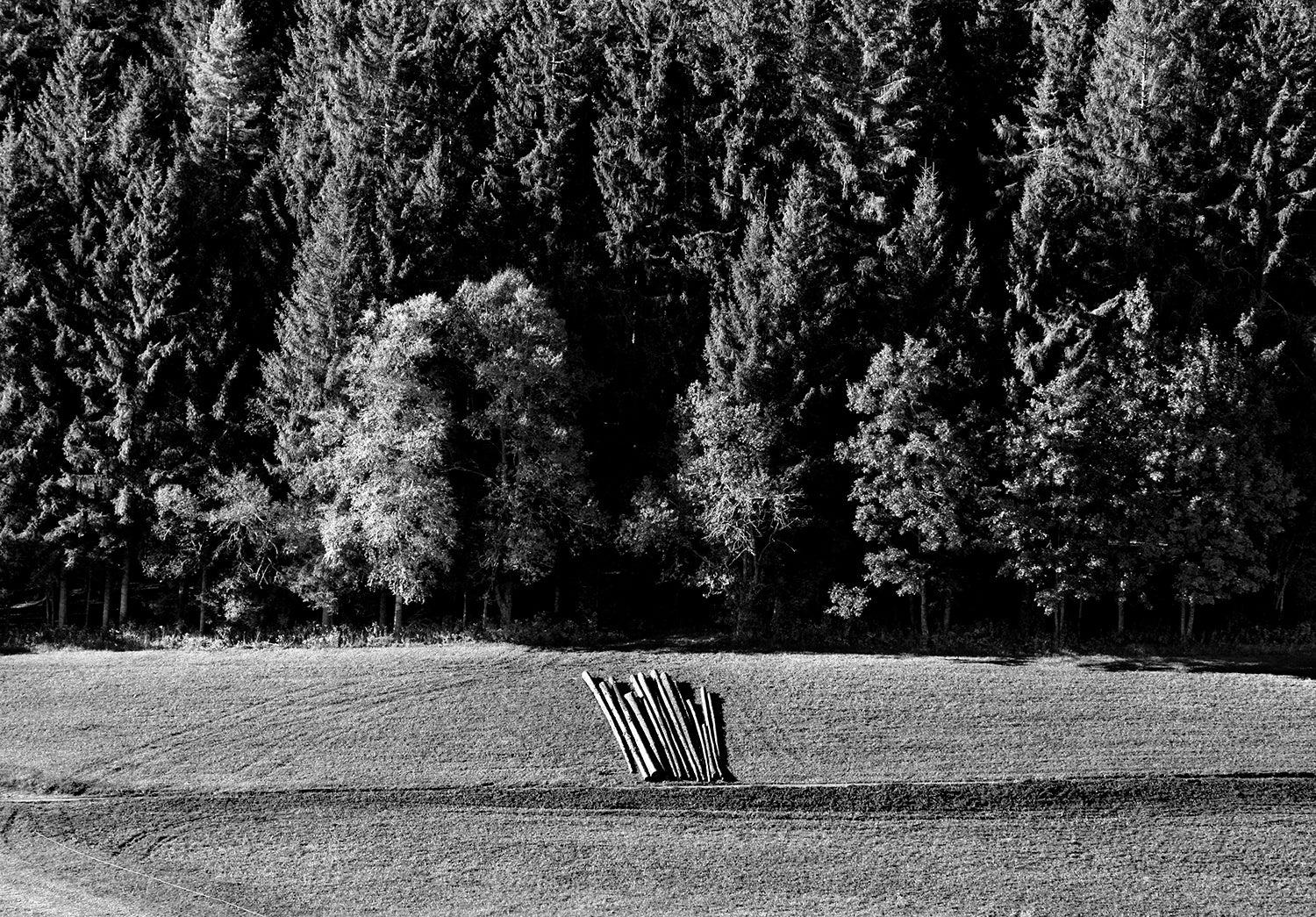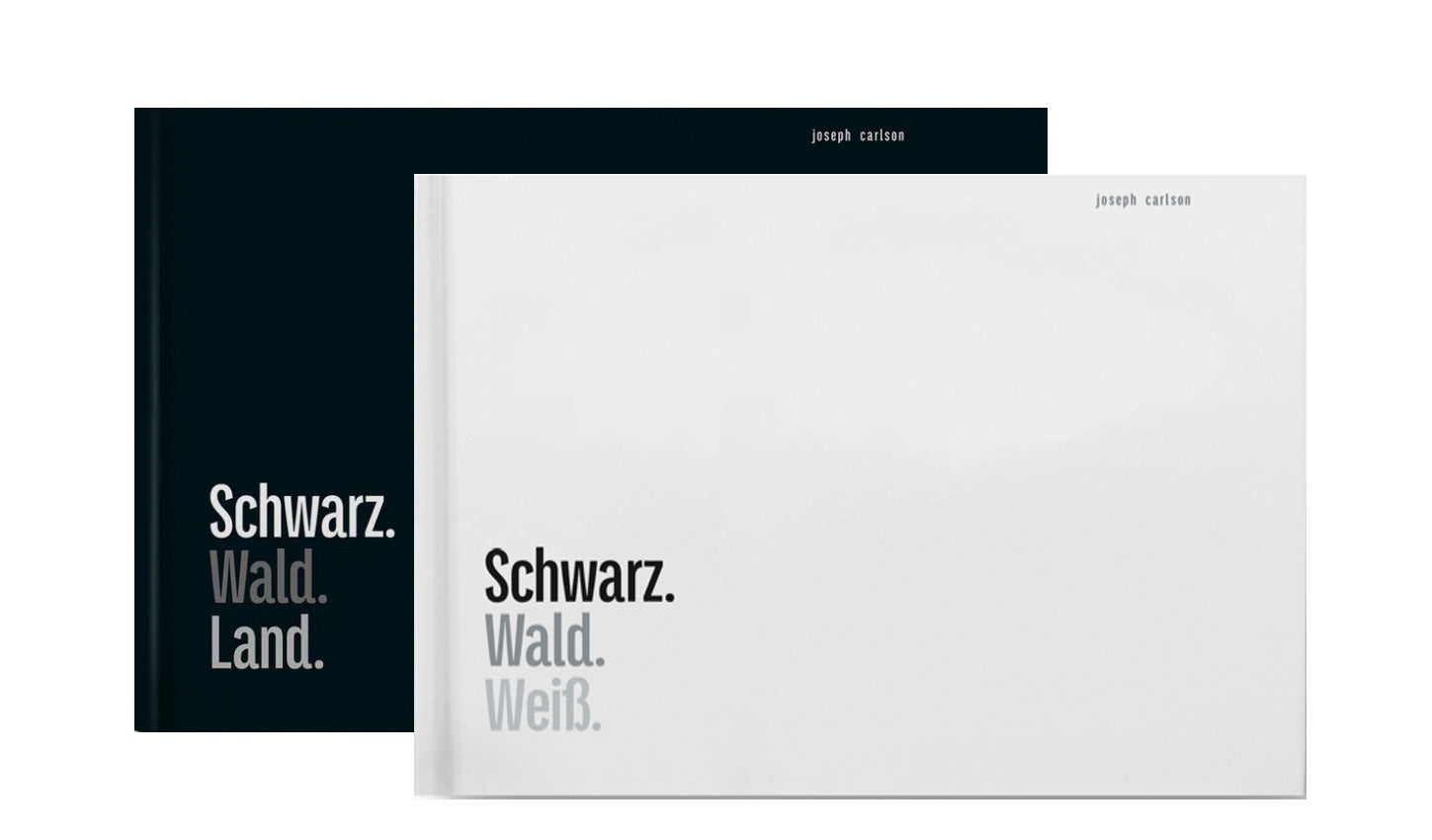 Hardcover
Format: 32,5 cm x 22,6 cm
Seitenanzahl: 96 Seiten
selling price
29,00 €
Regular price
48,00 €
VAT included.
Auf Lager! Schon in 1–3 Werktagen bei dir.
We see a world that doesn't need color, that appeals to our senses in the finest nuances with a visual language that comes close to the nature of the Black Forest in its own way. The book "Schwarz.Wald.Land." celebrates the color black. Not abstractly, but specifically using the example of the mountain landscape that has black in its name. The visual artist and photographer Joseph Carlson describes the forest as a generator of atmospheric symbolic, meditative and atmospheric images.
With this, Joseph Carlson works on a motif circle in which he is at home. For decades he has had the forest in mind in his domicile and crosses it on his daily routes. His pictorial creations emerged from everyday life, from the ongoing examination of an extremely rich source of images. As a stylistic device, he relies on fine nuances, the sensitivity of gray values. The forest is not only photographed in black and white, but seen from the outset as a black and white motif. Joseph Carlson's photographs are almost overheard in the forest. In this cosmos the eye comes to its senses. This connects the viewer with the photographer. For a dialogue of sensitive eyes.
Sprache: Deutsch
Herausgeber: Joseph Carlson
Fotografie: Joseph Carlson
Texte: Burghard Müller-Dannhausen
Verarbeitung: Hardcover
Seiten: 96
Maße: 32,5 cm x 22,6 cm
ISBN: 978-3-946688-09-9
Erscheinungsdatum: 15. Januar 2017

Germany: €3.50
We deliver within Germany free of charge from €19!

Austria, Belgium, the Netherlands, Luxembourg and Denmark: €5.00
Europe, Switzerland, USA, Canada: €7.50
Worldwide shipping: €15.00
All packages are handed over to DHL for shipping. Existing goods will be invoiced immediately and delivered within 2 - 4 working days. Please note that these delivery times are average information from our delivery partners and we cannot guarantee them. Backorders will be billed and shipped as soon as they are in stock. You will receive email notifications of the delivery status of your order once it has shipped.

EU and international orders usually arrive within 7-14 days.
Schwarz. Wald. Land.
selling price
29,00 €
Regular price
48,00 €