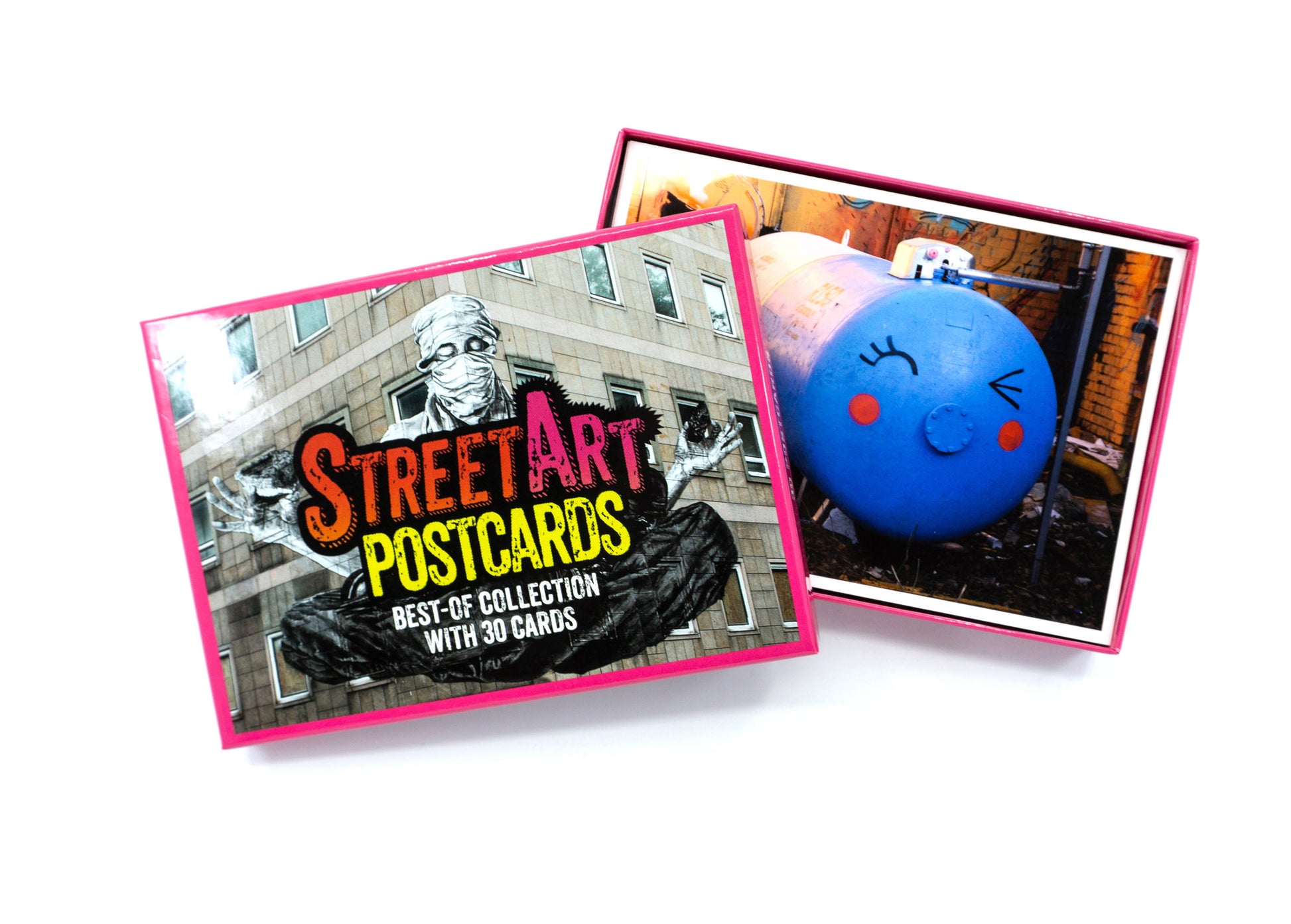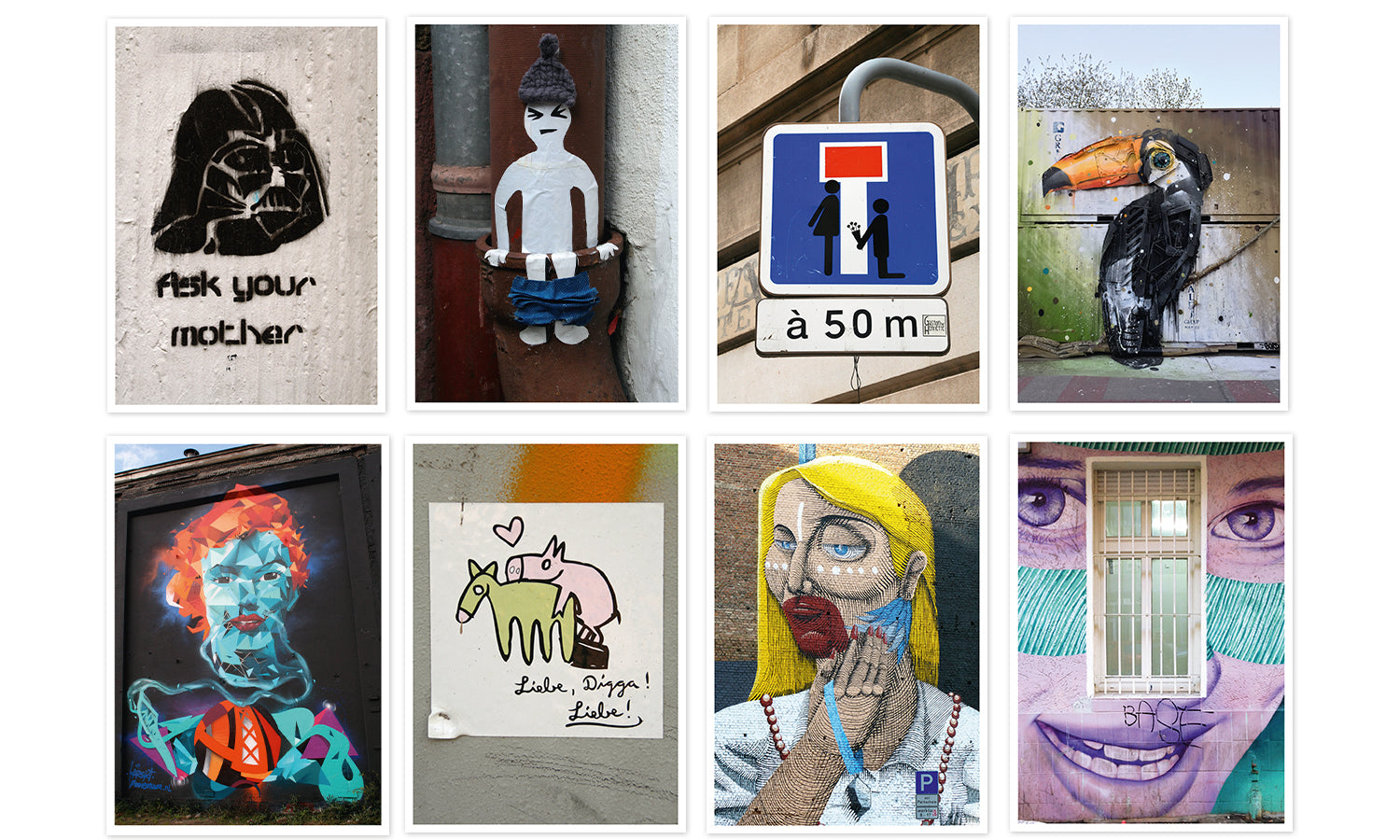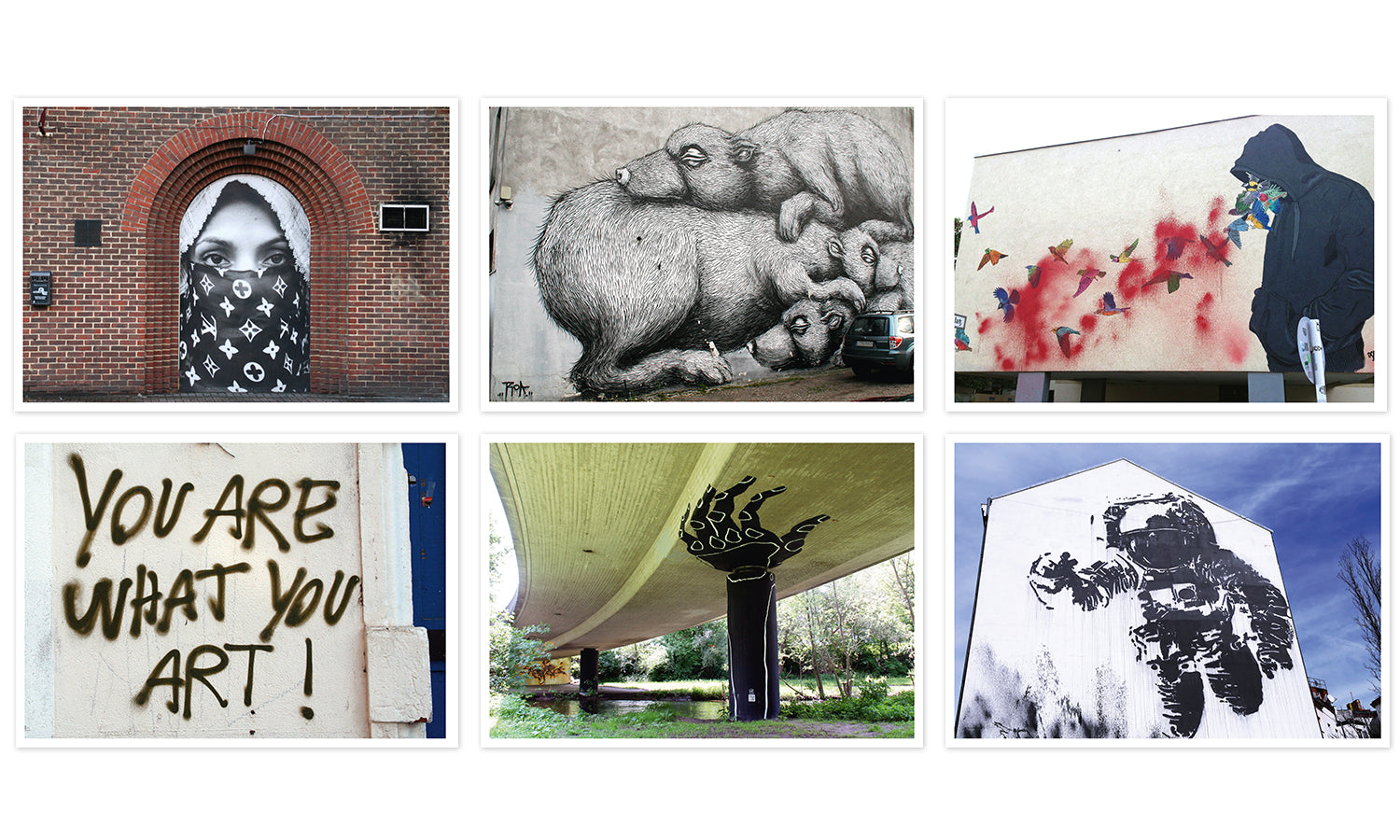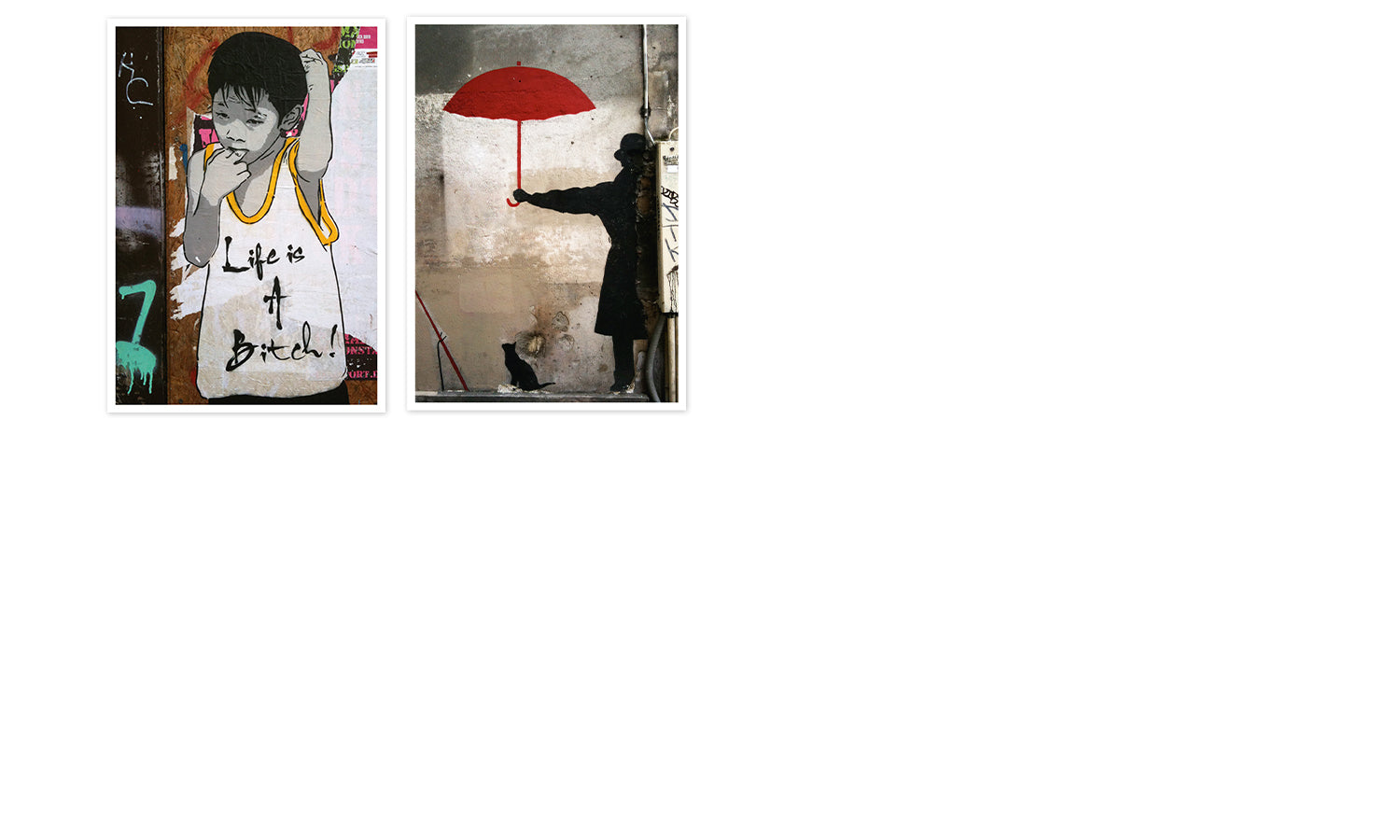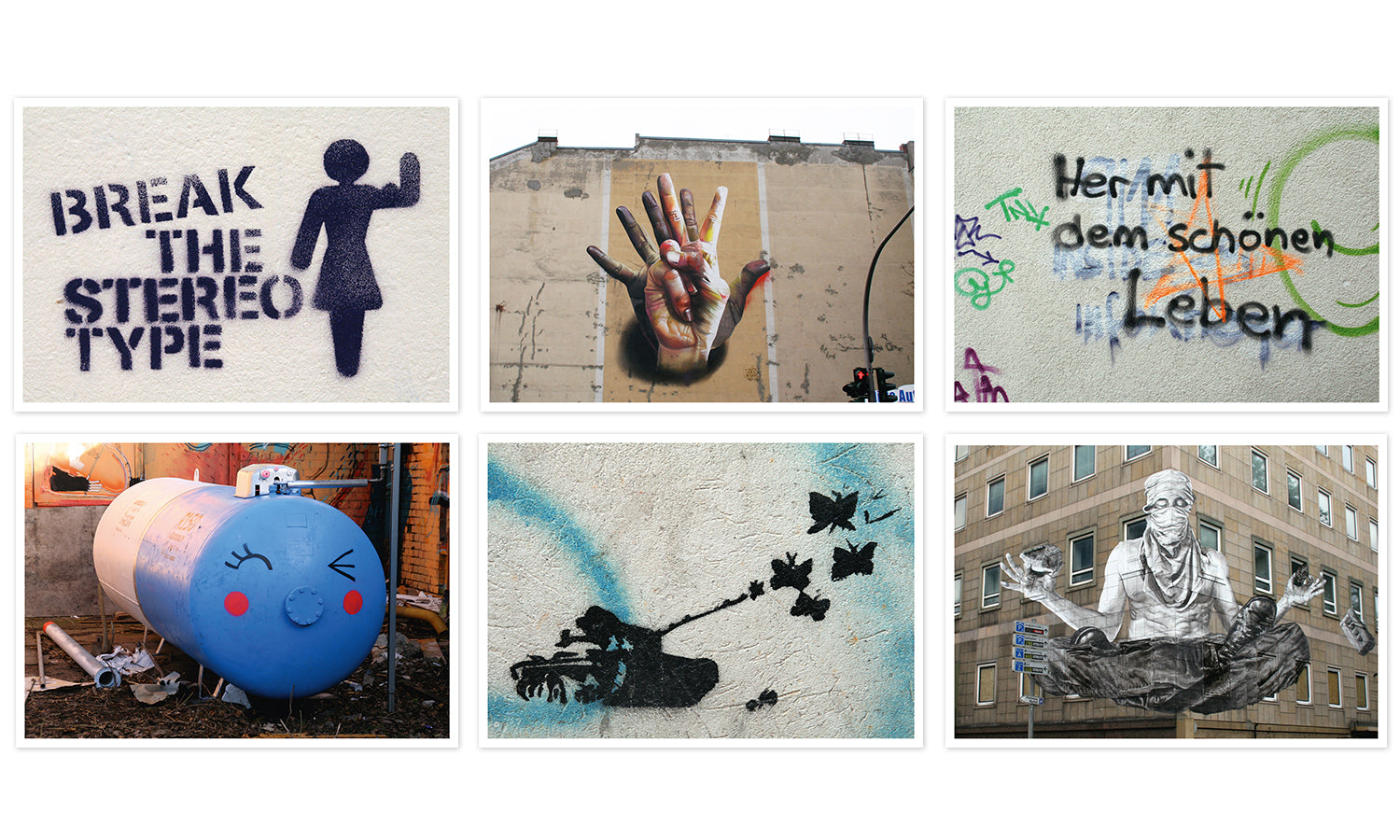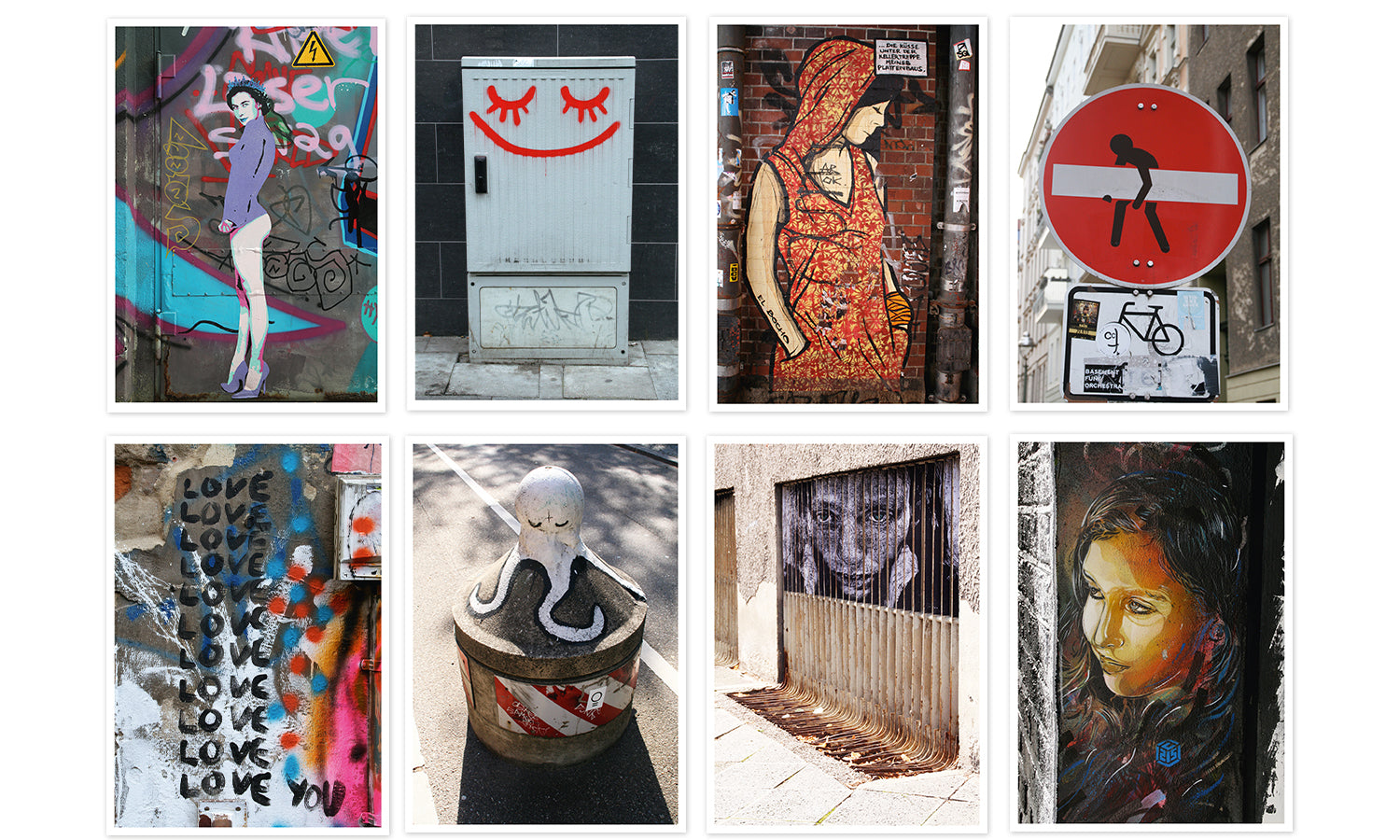 30er Postkartenset in einer Sammlerbox
Format: 14,8 cm x 10,5 cm
Seitenanzahl: 30 Seiten
selling price
19,80 €
Regular price
VAT included.
Auf Lager! Schon in 1–3 Werktagen bei dir.
With over 1 million fans, the "StreetArt in Germany" Facebook page is a true success story. She has been documenting both German and international street art for 5 years.
For the first time, 30 of the best works have now been selected and compiled into an impressive postcard book that brings works of art from the streets to the walls. Perfect to send, give away or keep!
Sprache: Englisch
Herausgeber: Joab Nist, Oliver Seltmann
Verarbeitung: 30er Postkartenset in einer Sammlerbox
Seiten: 30
Maße: 14,8 cm x 10,5 cm
ISBN: 978-3-944721-87-3
Erscheinungsdatum: 19. Juni 2017

Germany: €3.50
We deliver within Germany free of charge from €19!

Austria, Belgium, the Netherlands, Luxembourg and Denmark: €5.00
Europe, Switzerland, USA, Canada: €7.50
Worldwide shipping: €15.00
All packages are handed over to DHL for shipping. Existing goods will be invoiced immediately and delivered within 2 - 4 working days. Please note that these delivery times are average information from our delivery partners and we cannot guarantee them. Backorders will be billed and shipped as soon as they are in stock. You will receive email notifications of the delivery status of your order once it has shipped.

EU and international orders usually arrive within 7-14 days.
StreetArt Postkartenbox
selling price
19,80 €
Regular price