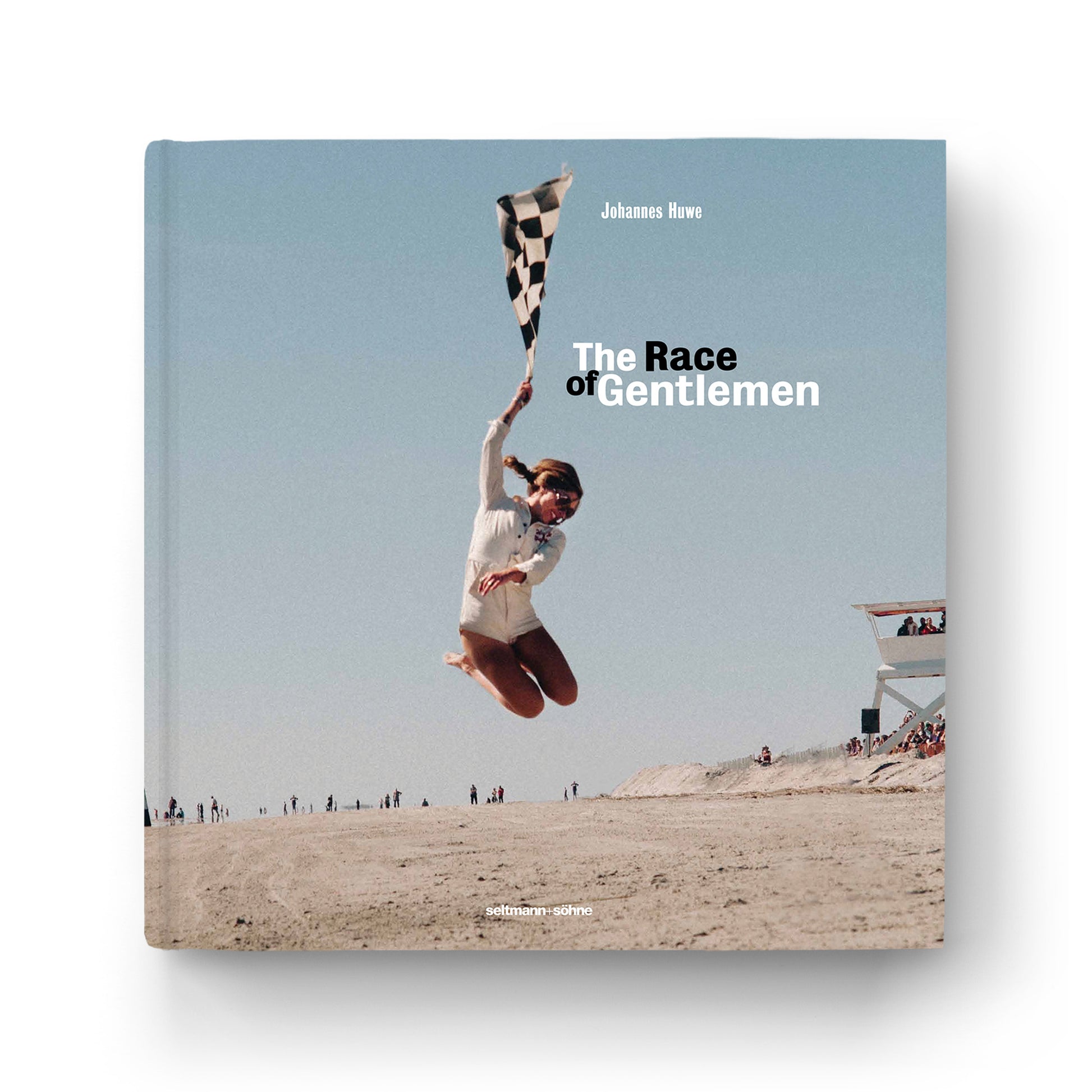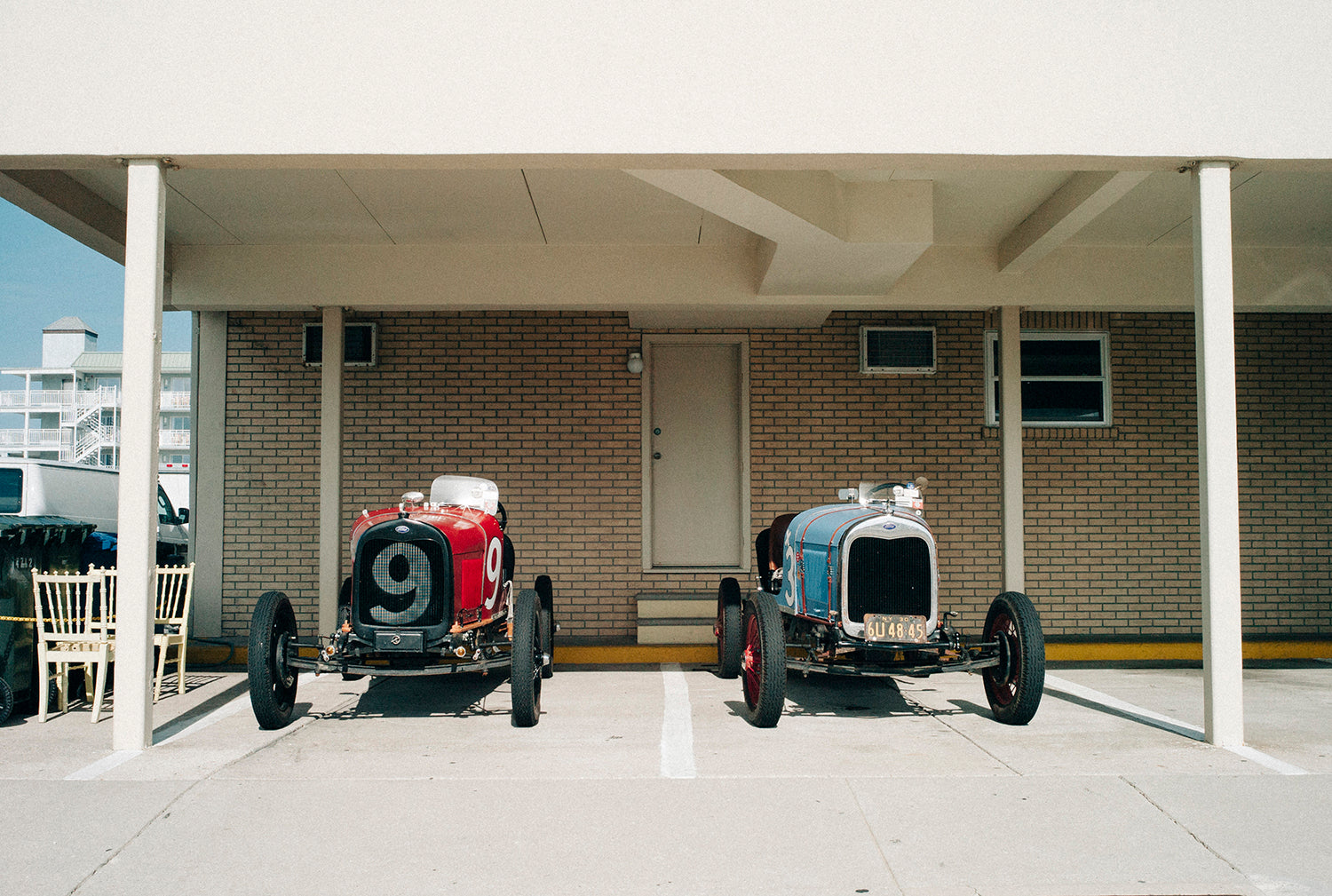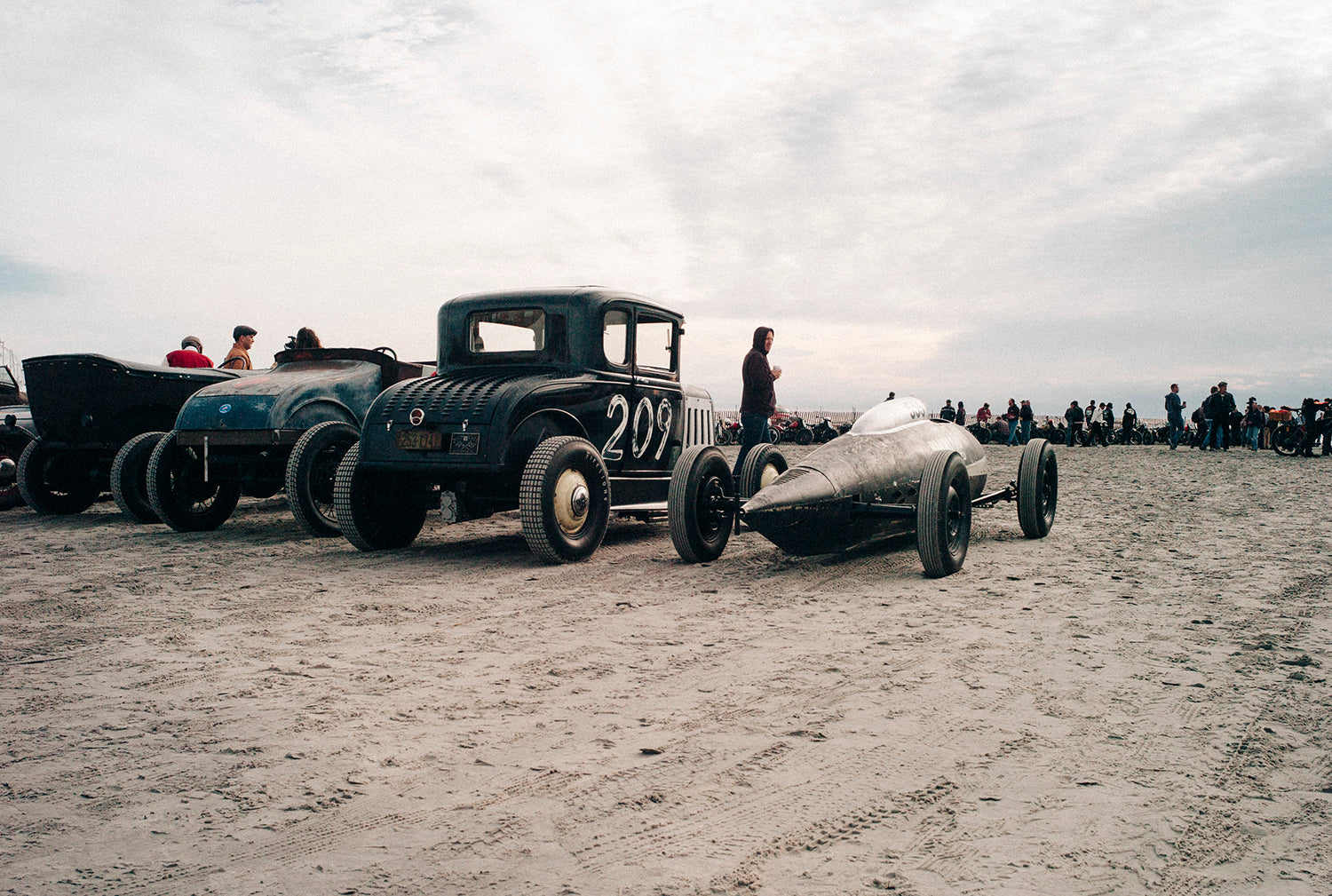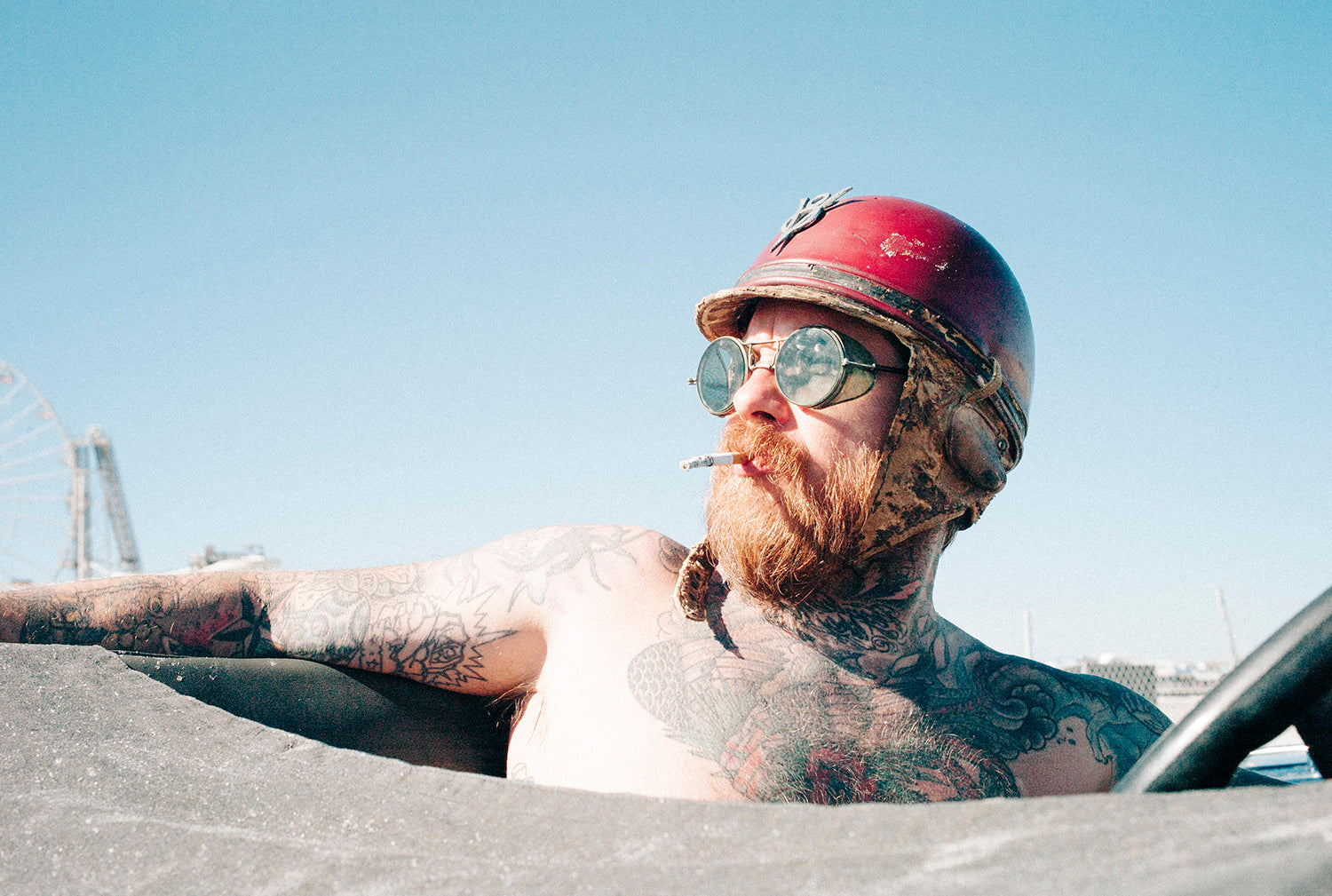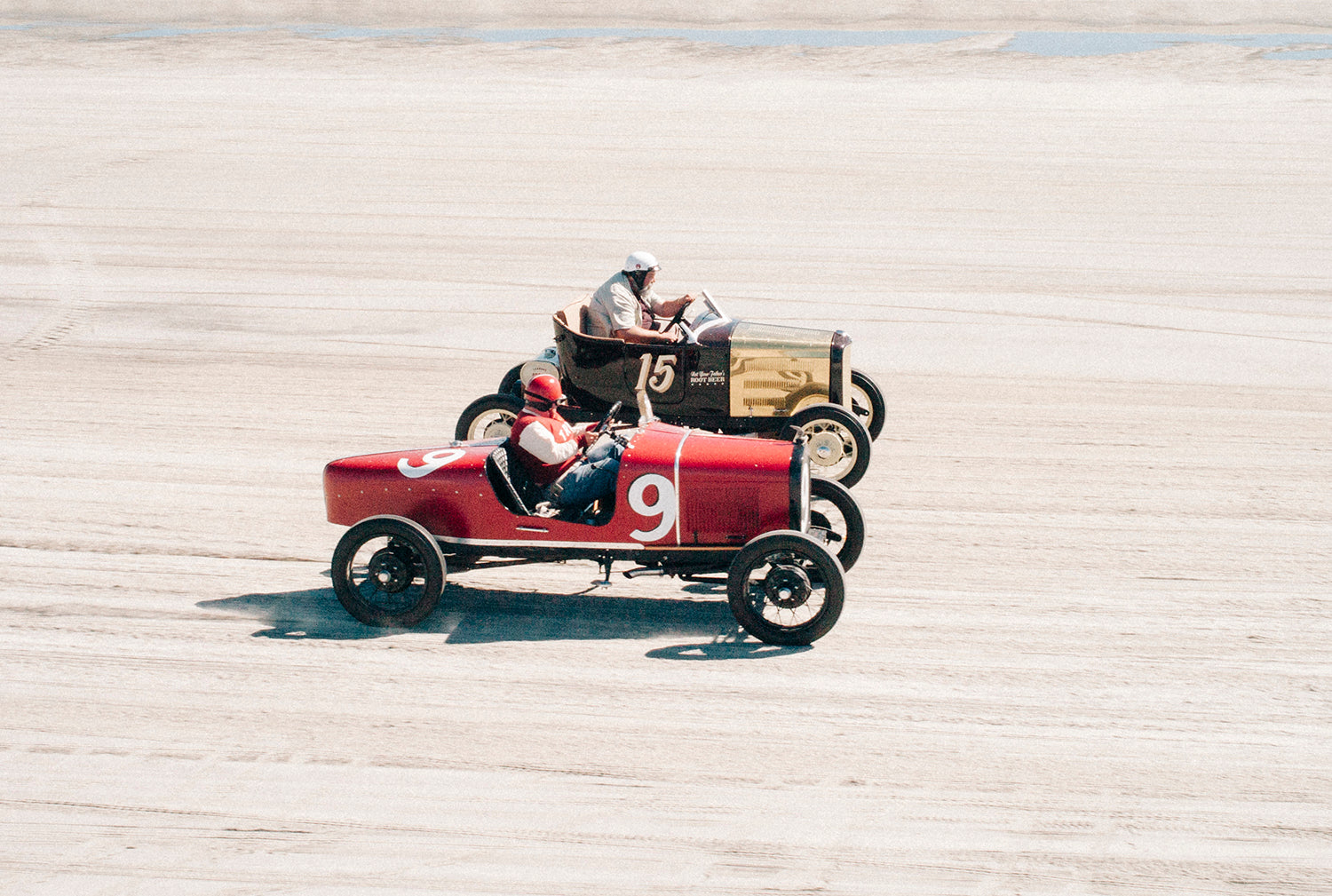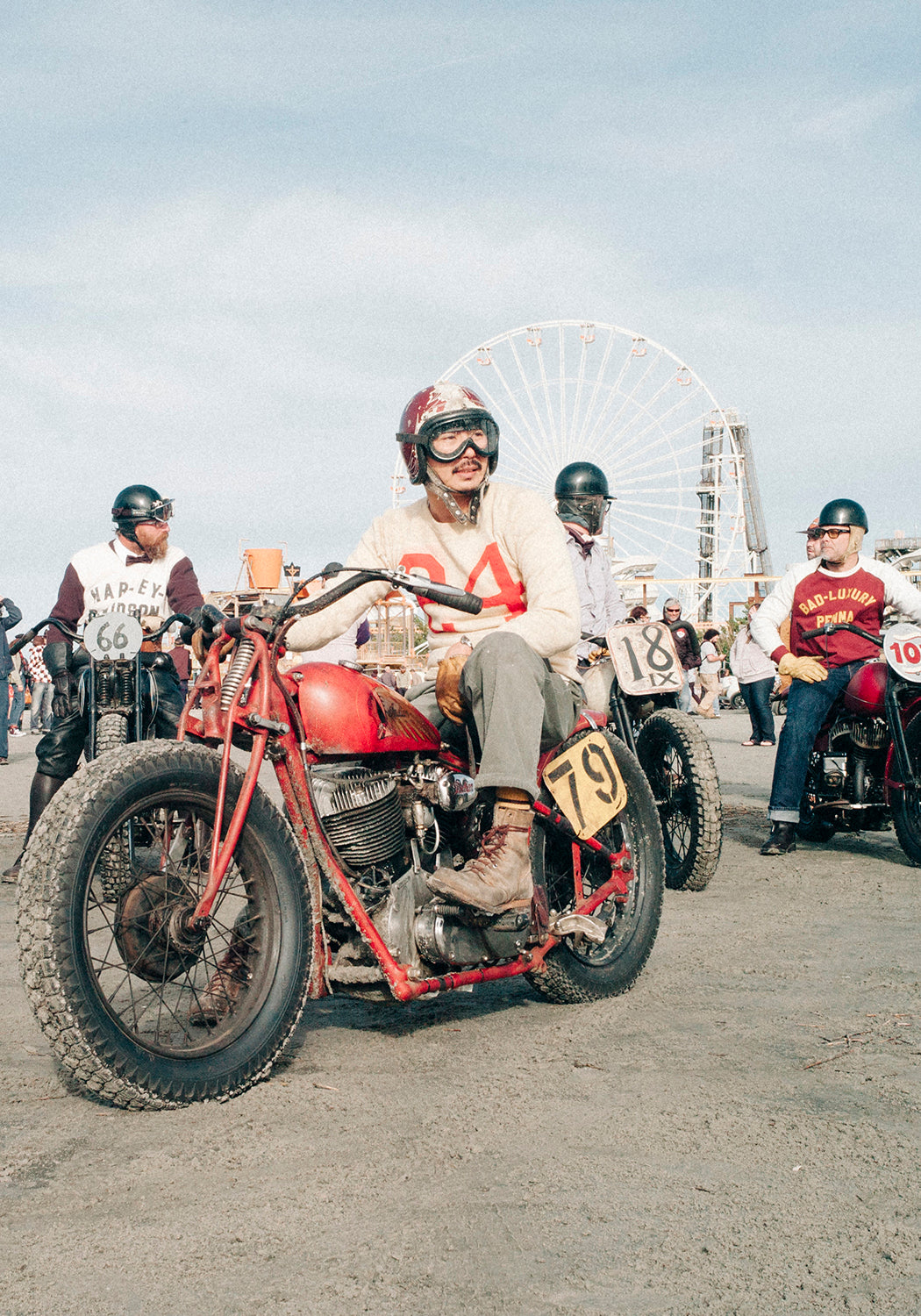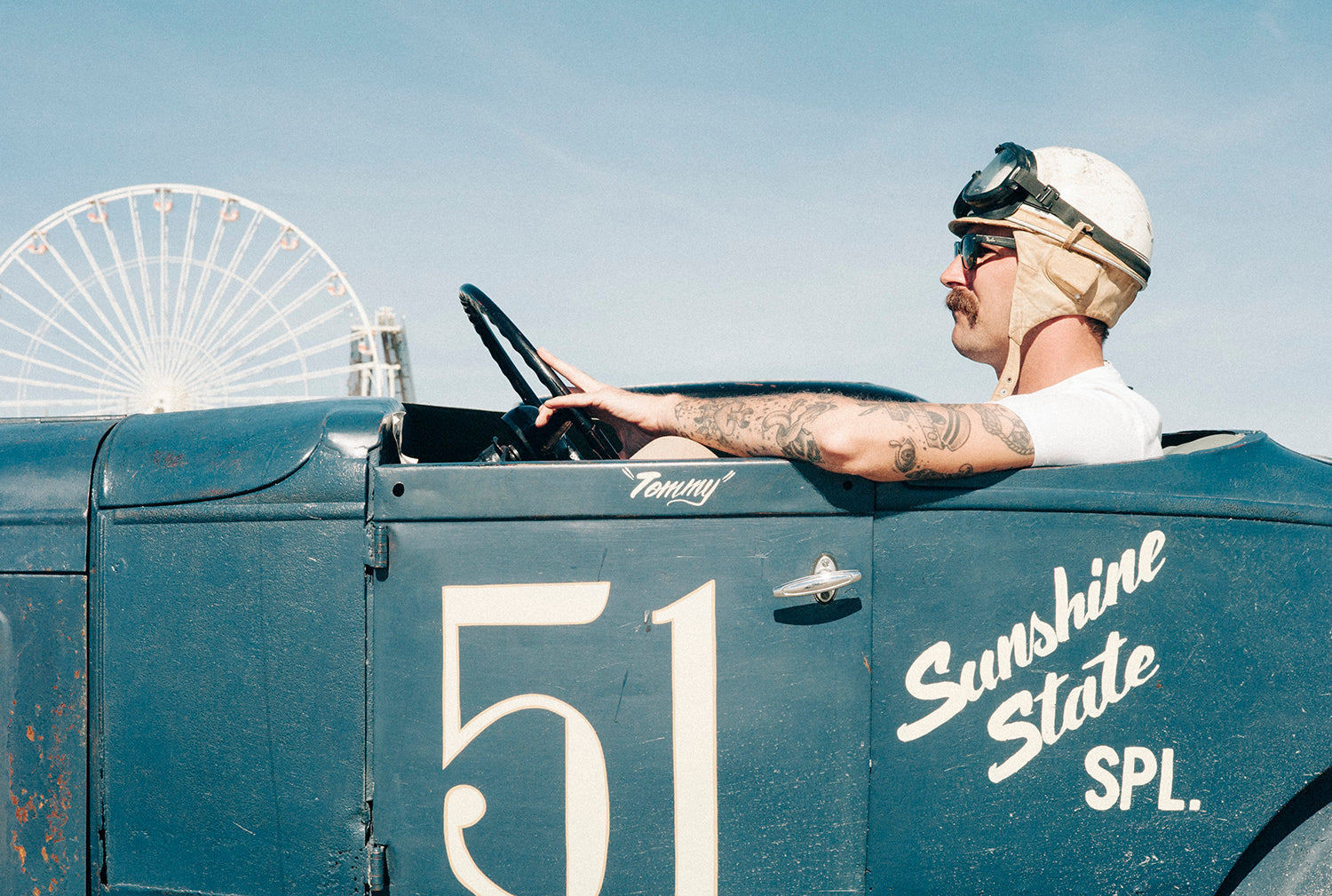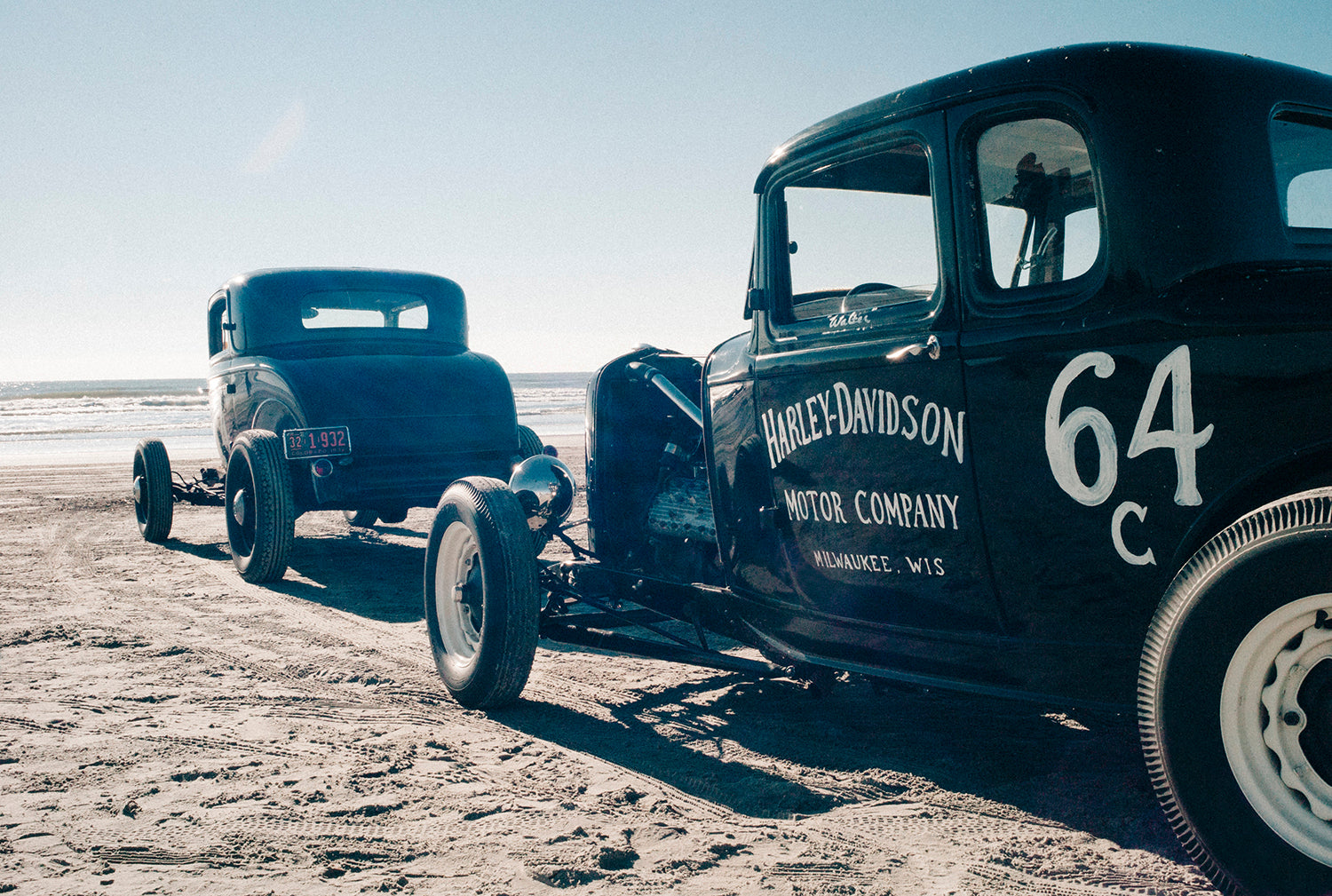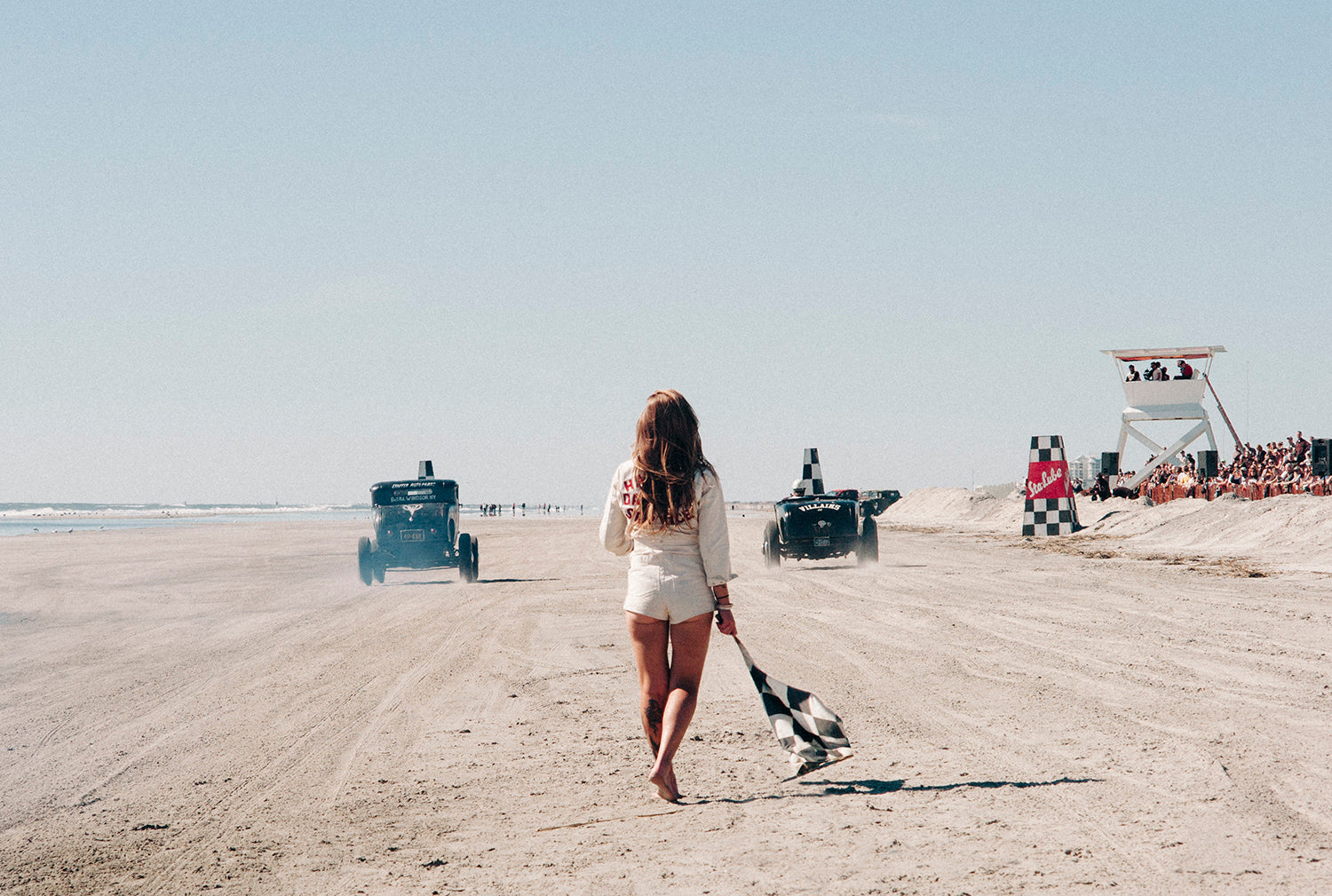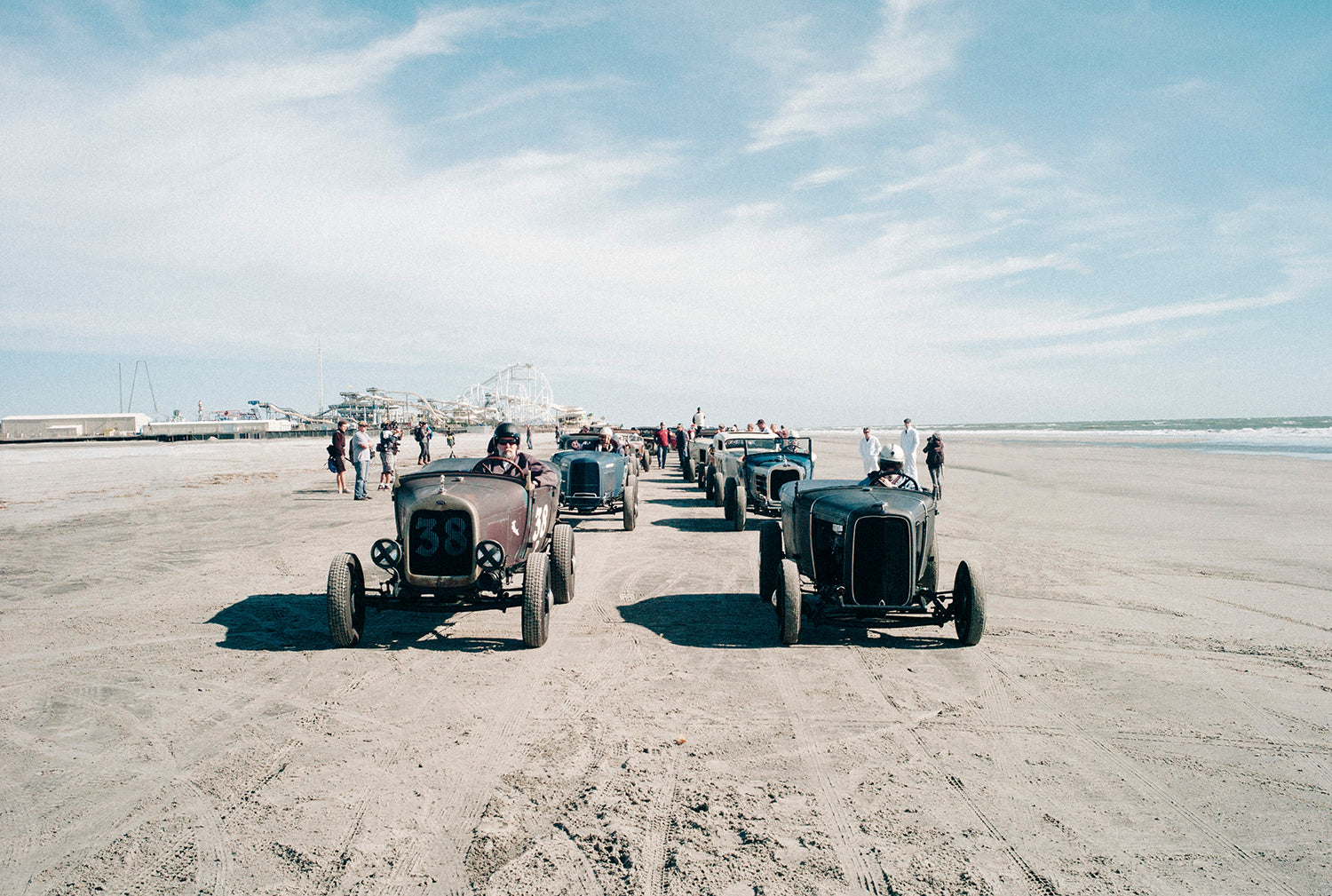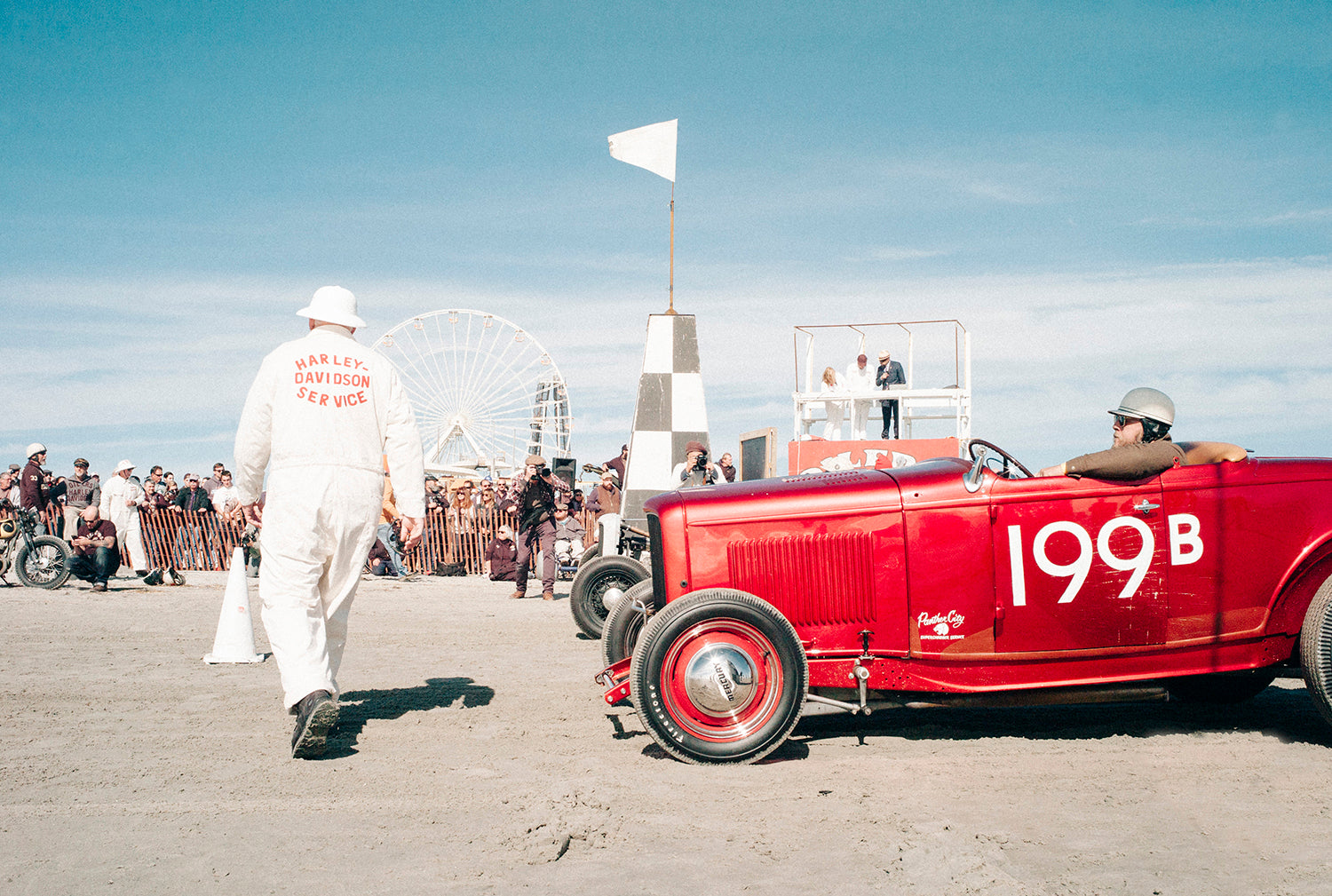 Hardcover
Format: 30 cm x 30 cm
Seitenanzahl: 48 Seiten
Selling price
$43.70
Regular price
including VAT | Free shipping within Germany from €15
Auf Lager! Schon in 1–3 Werktagen bei dir.
The book celebrates the resurrection of the legendary 1940s and 50s Hot Rodder East Coast Races. In the 1940s and 1950s, hot rodders gathered on the coasts of the USA to race and compete against each other in sprints. On the beach at Wildwood in New Jersey, the Oilers CC/MC Club has been organizing "The Race of Gentlemen" since 2011, reviving the history of the legendary East Coast Races. What looks like a cast-iron bathtub on wheels makes loud engine noises. It's a 34 Ford hot rod heading toward the beach in Wildwood, New Jersey. Instructions from the race management to the spectators and drivers can be heard from a lifeguard tower.
In order to take part in "The Race of Gentlemen", or TROG for short, some of them traveled from far away in an American automobile that was built before 1935. Spare or add-on parts must be from the early 1950s at the latest. The two-wheelers are all registered before 1947. "The world as an image" fascinates the artist; the shiny chrome surfaces of the cars, car racing in salt deserts or the aesthetics of everyday life in New York. Huwe fluctuates between documentary precision and surreal productions. As in his last book "World of Speed", all photos were taken with a medium format Hasselblad camera.
Sprache: Englisch, Deutsch
Fotografie: Johannes Huwe
Verarbeitung: Hardcover
Seiten: 48
Maße: 30 cm x 30 cm
ISBN: 978-3-944721-64-4
Erscheinungsdatum: 1. Januar 2016

We deliver free shipping within Germany from €15!

Germany: €3.50 (under €15)
Austria, Belgium, Netherlands, Luxembourg and Denmark: 5.00 €
Europe, Switzerland, USA, Canada: 7.50 €
Worldwide shipping: 15.00 €
All packages are handed over to DHL for shipping. Existing goods will be invoiced immediately and will be at your home within 2-3 working days.

Please note that these delivery times are average information provided by our delivery partners and we therefore cannot guarantee them. Backorders will be invoiced and shipped as soon as they are in stock. You will receive notifications about the delivery status of your order by email once it has been dispatched.

Orders shipped to the EU and abroad usually arrive within 7-14 days.
The Race of Gentlemen
Selling price
$43.70
Regular price