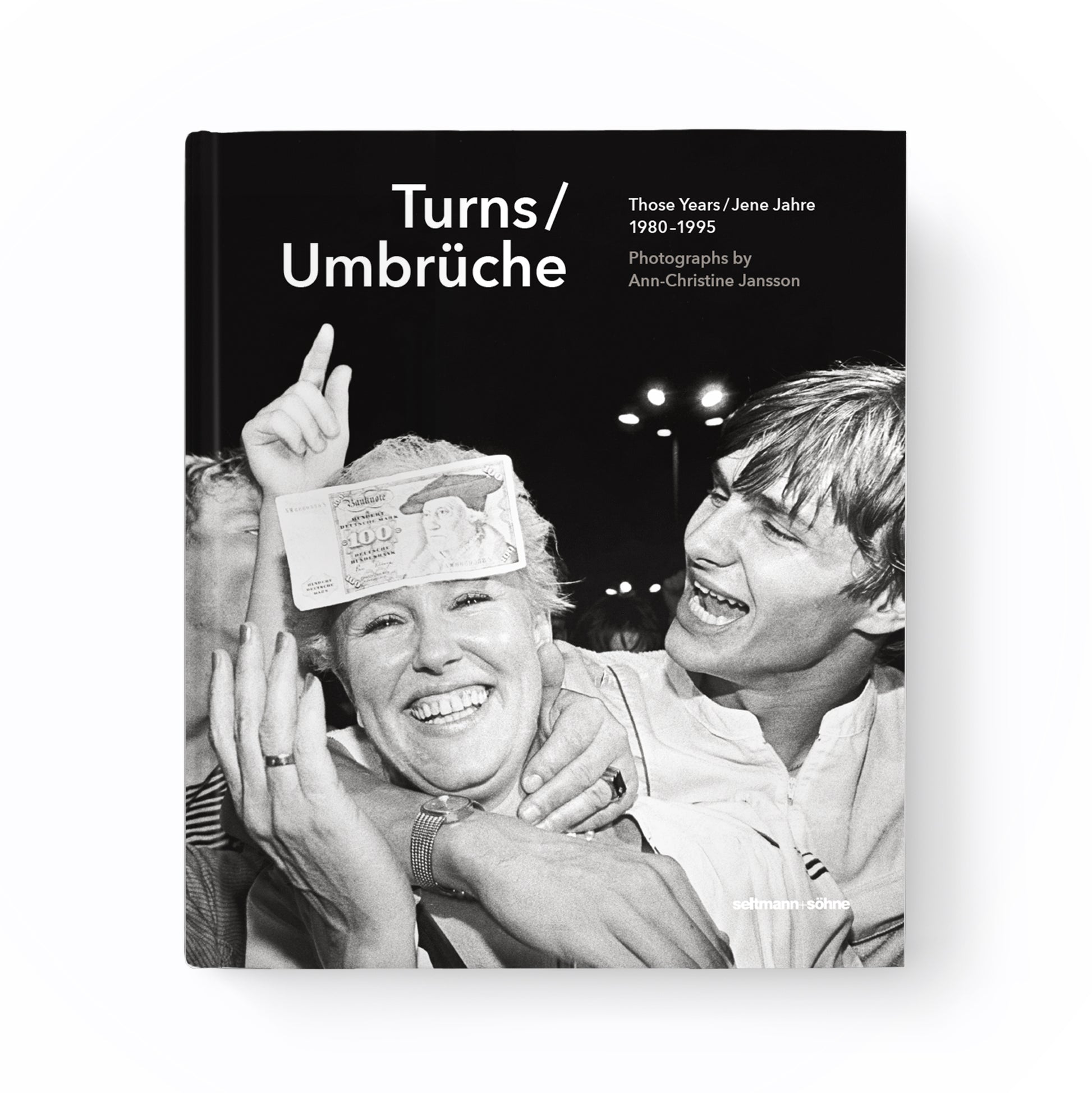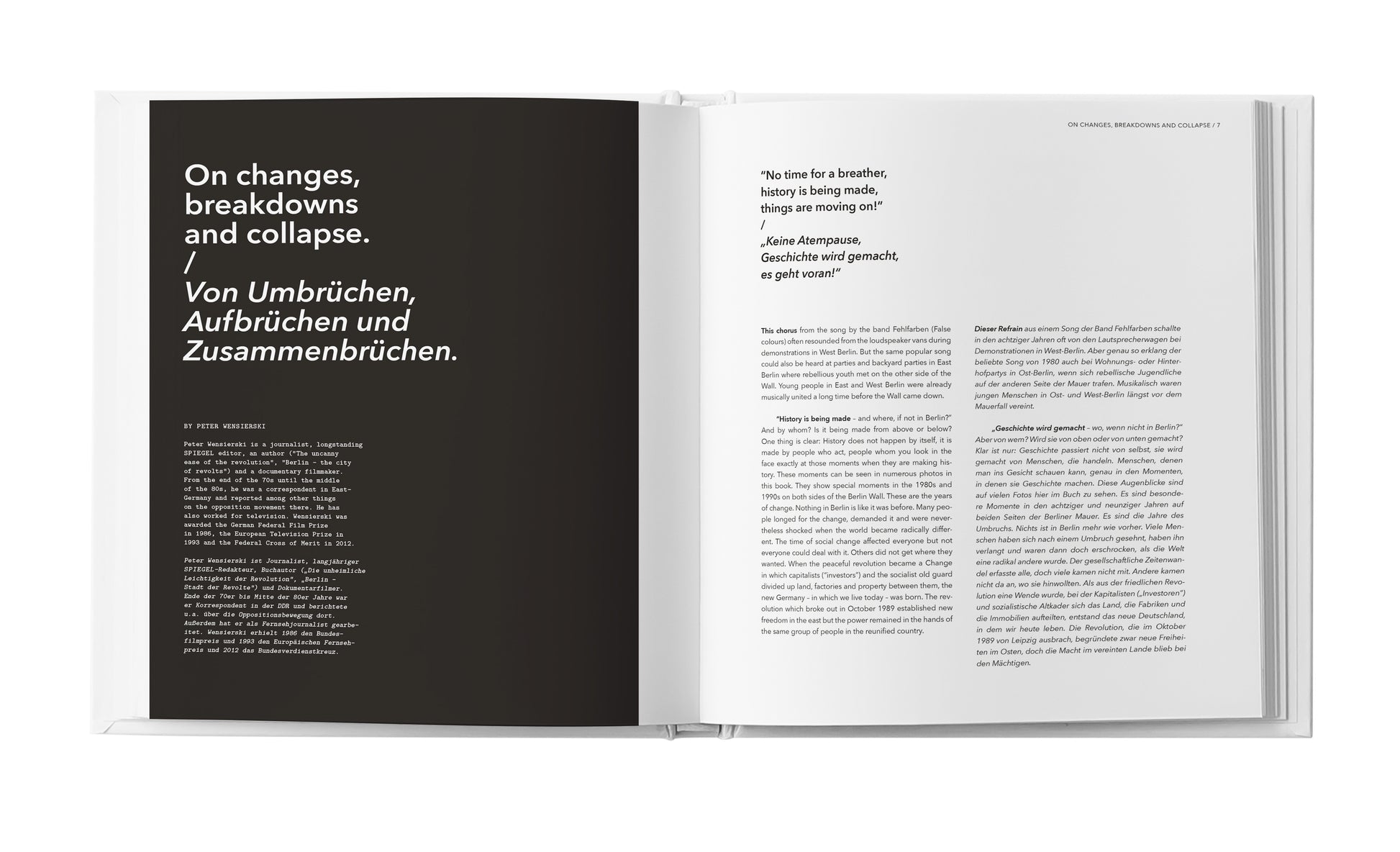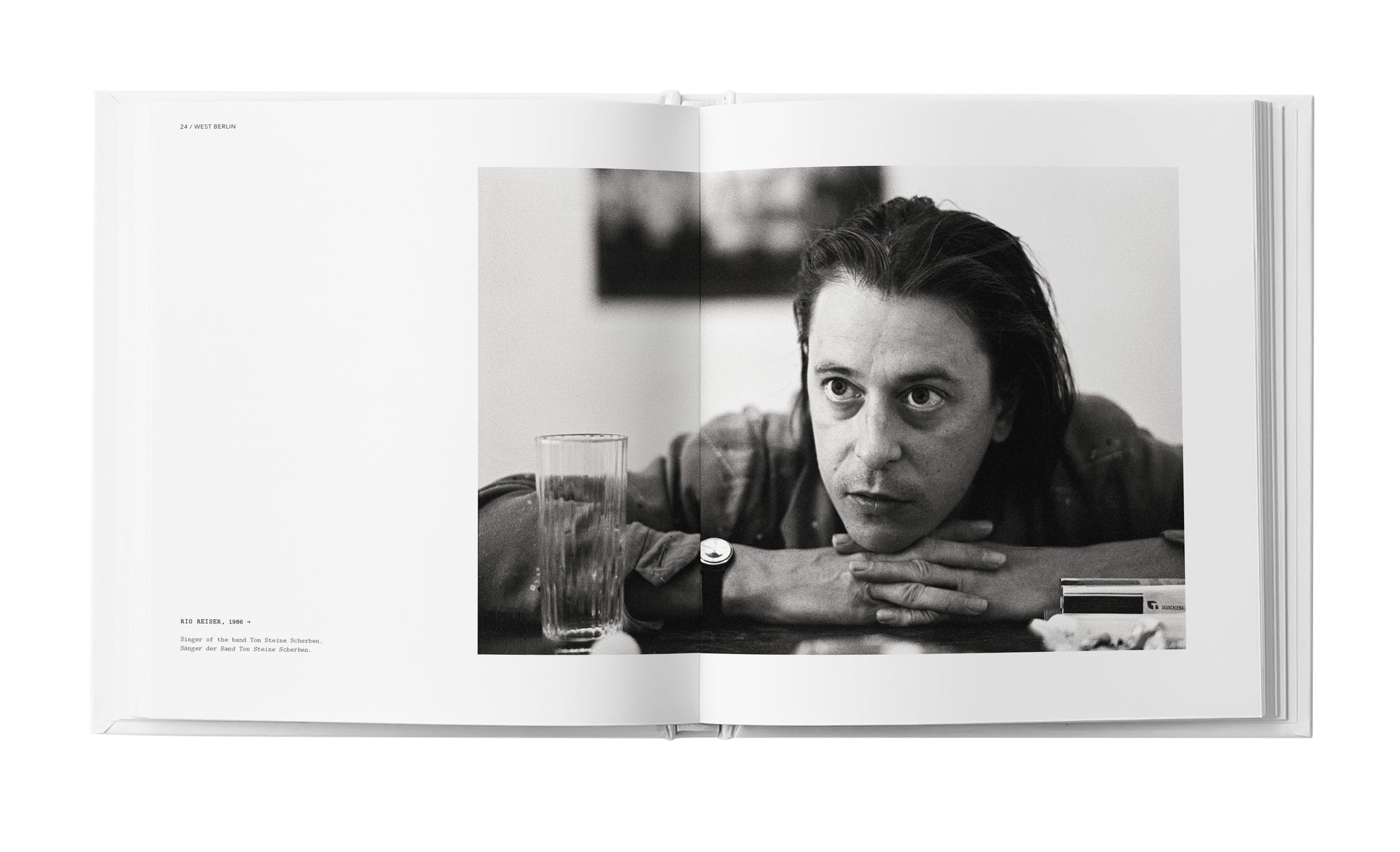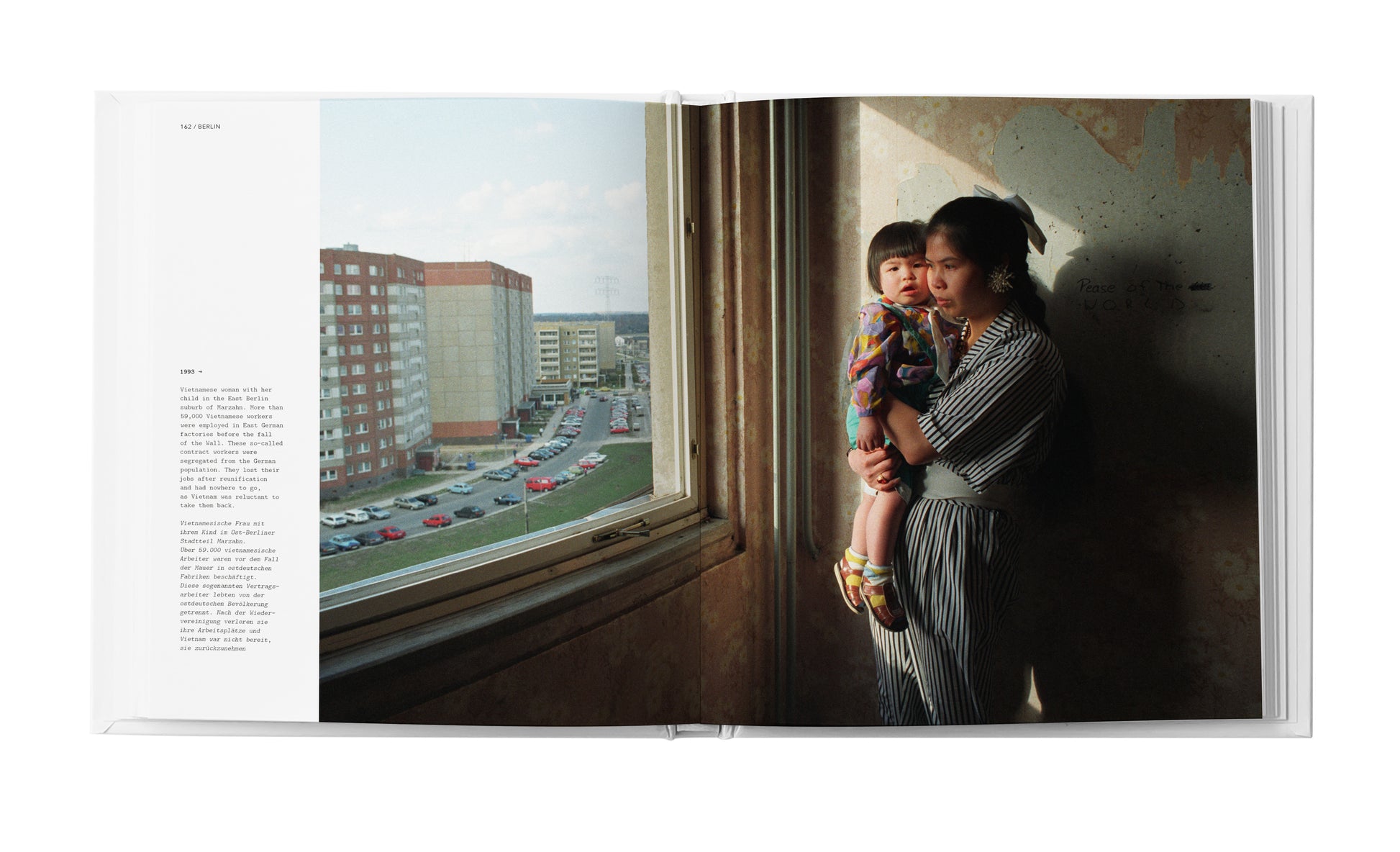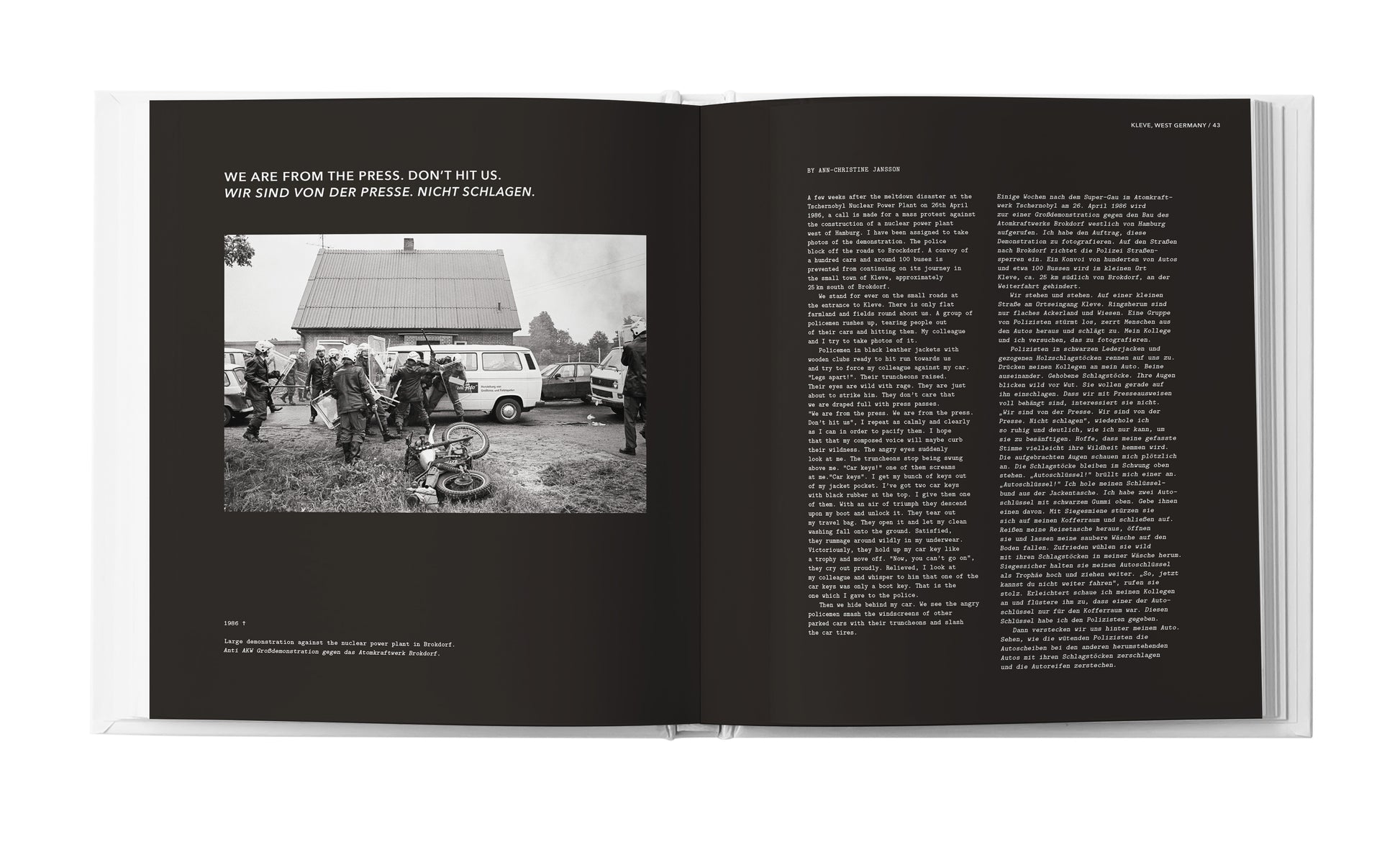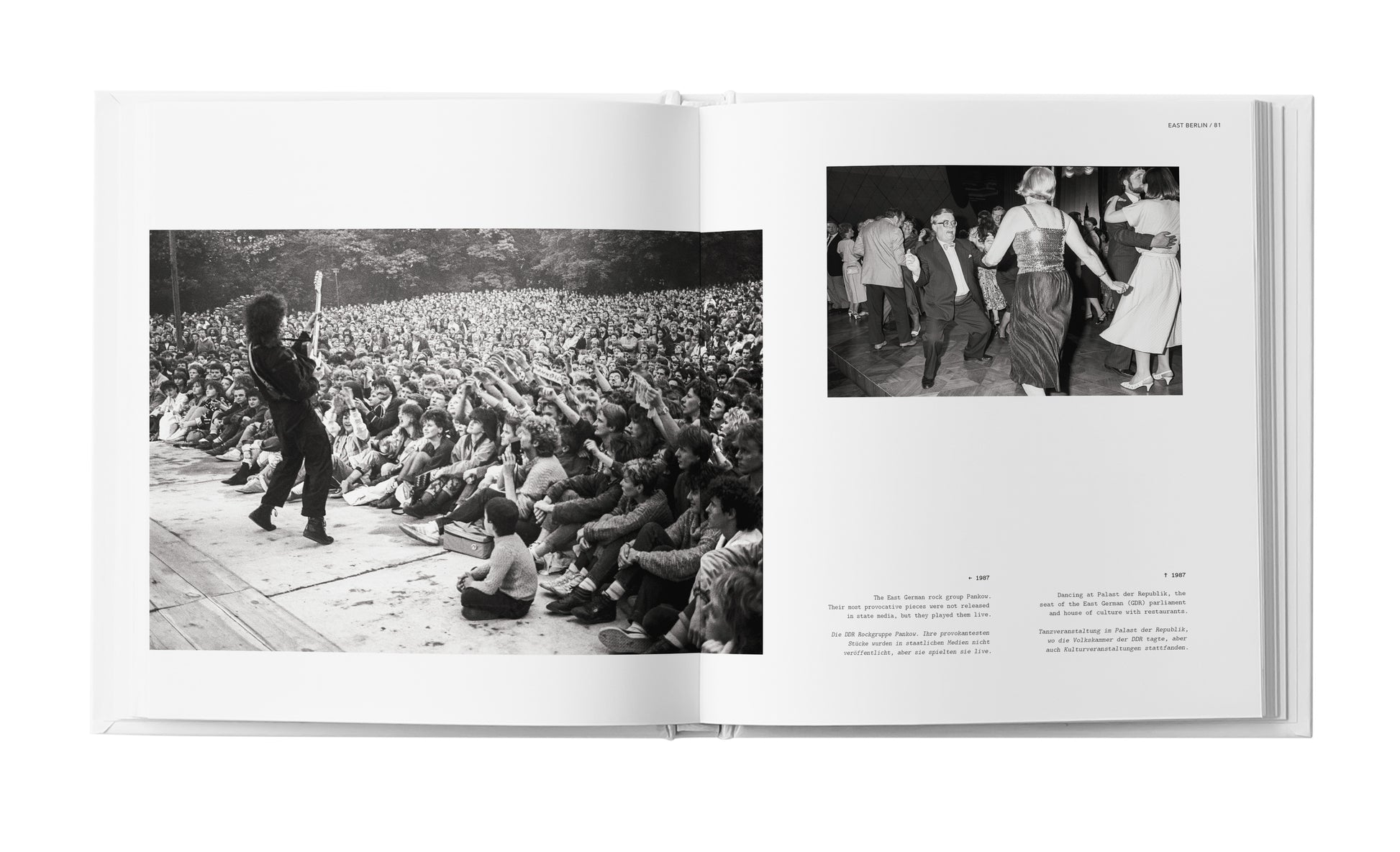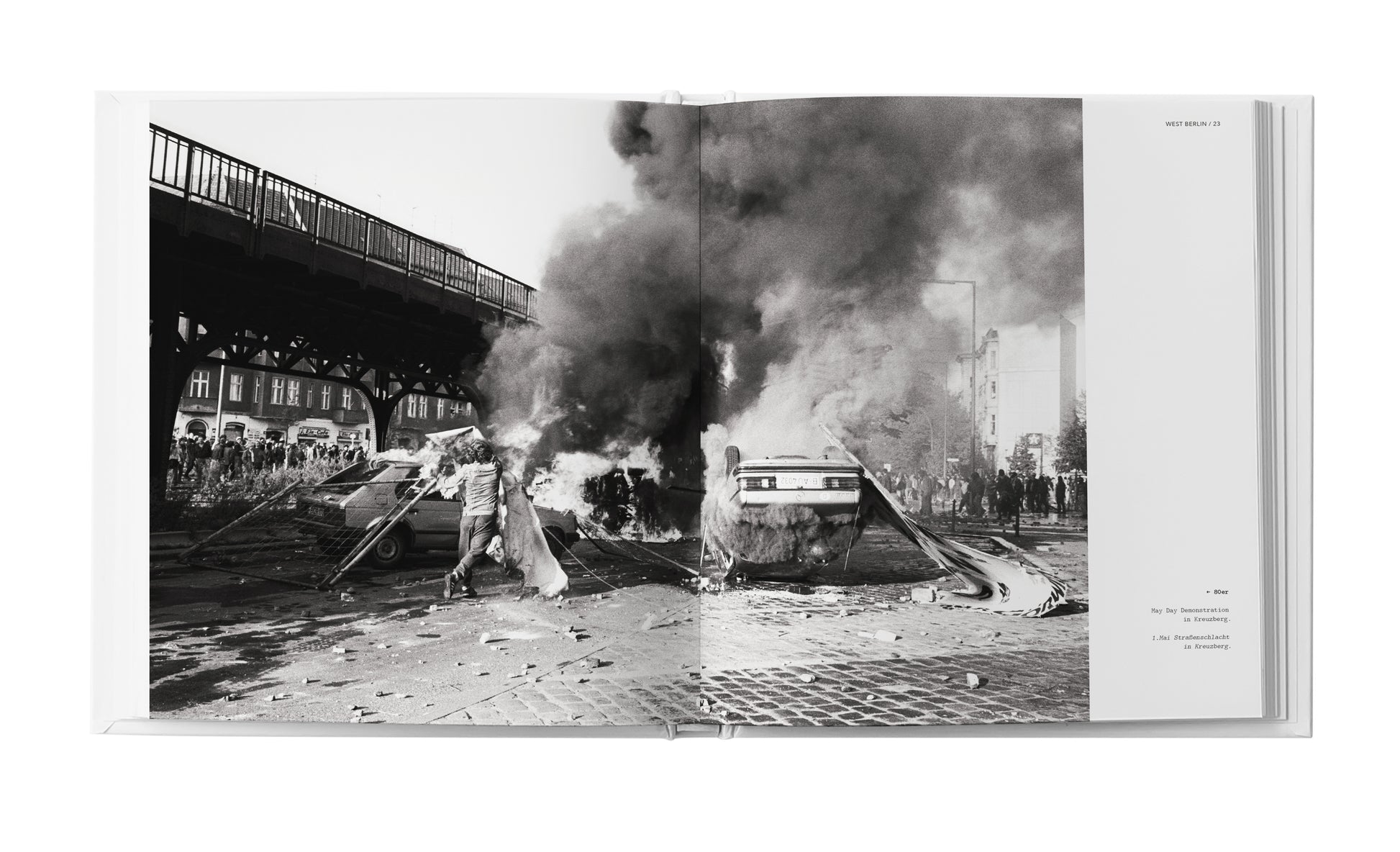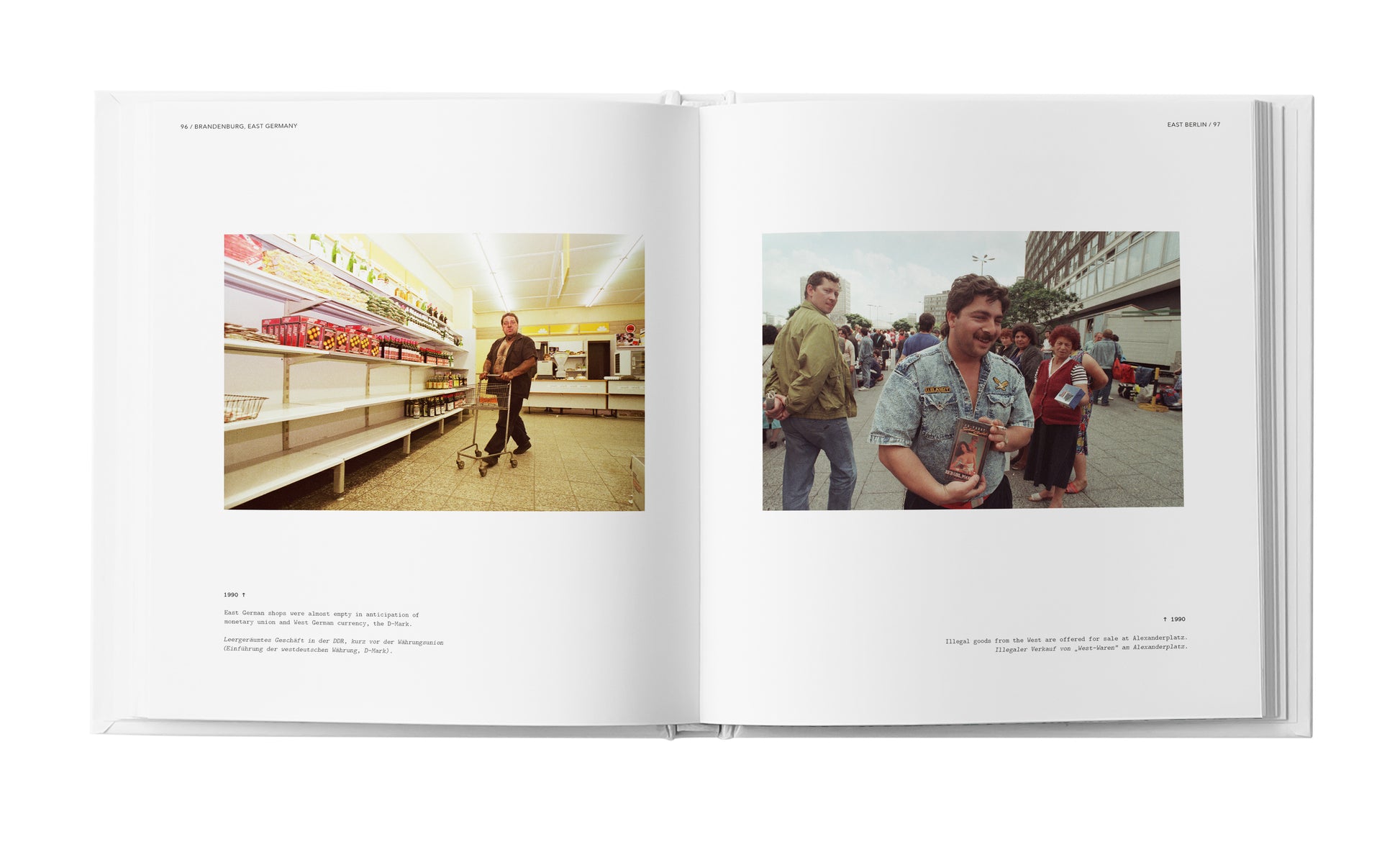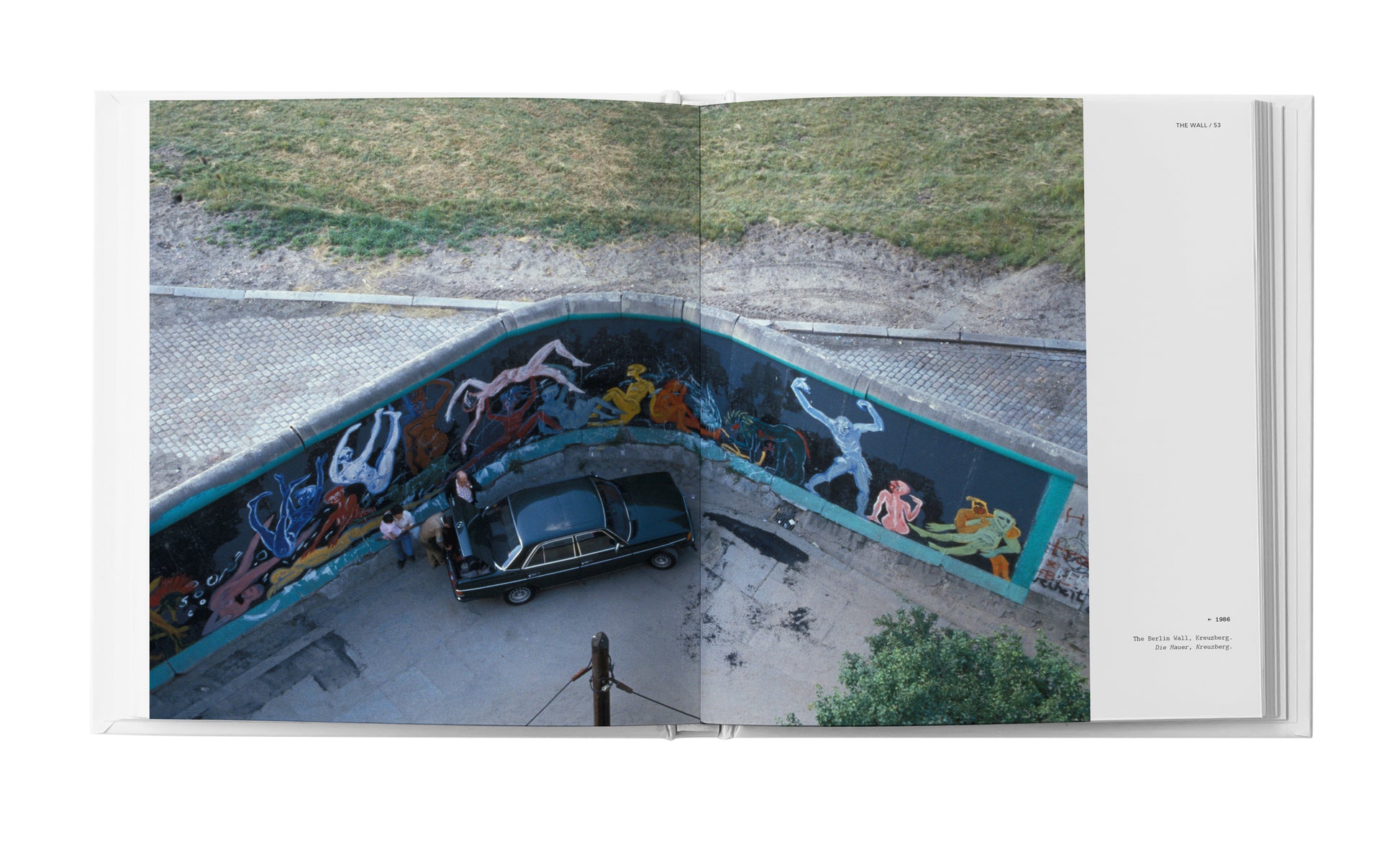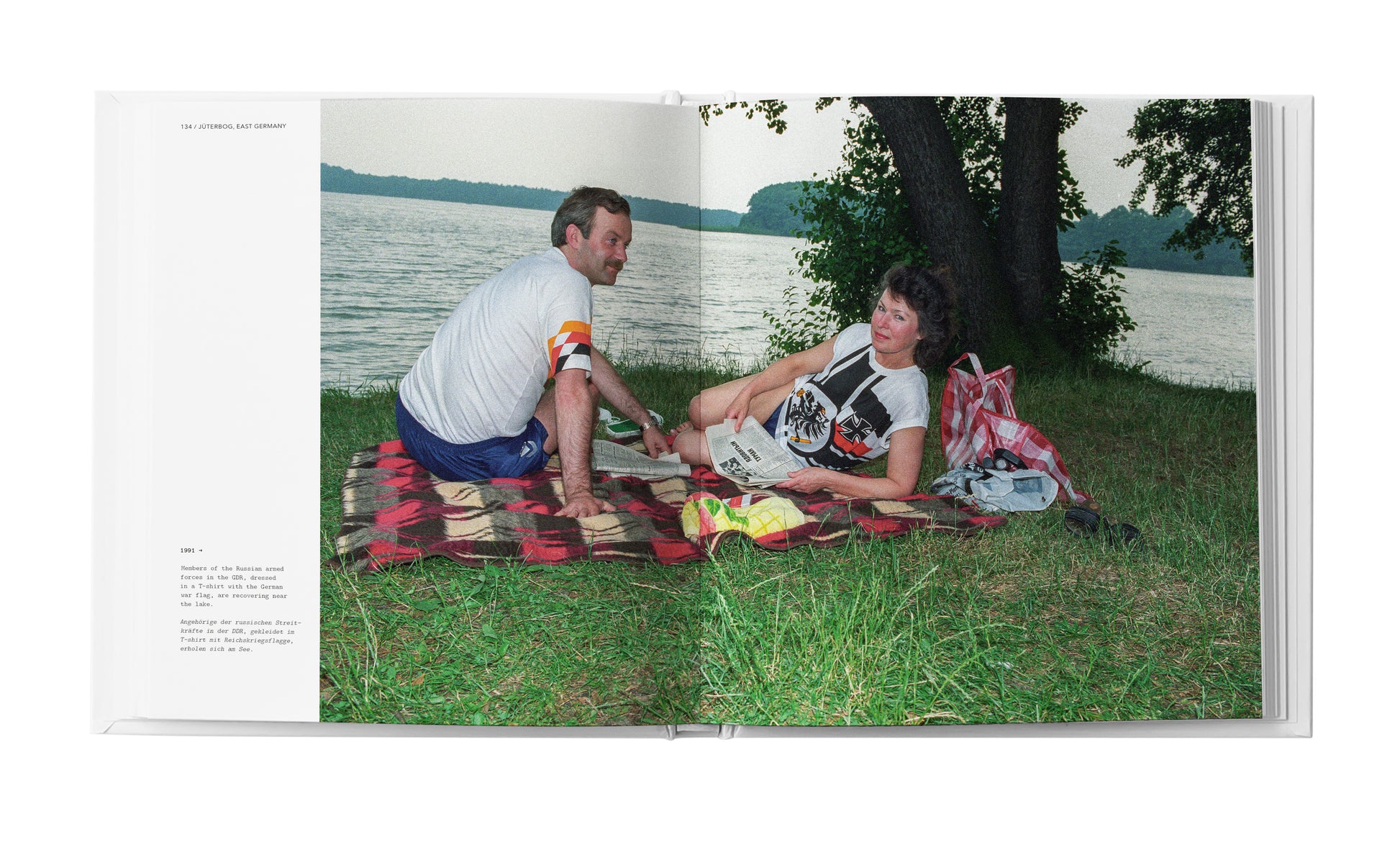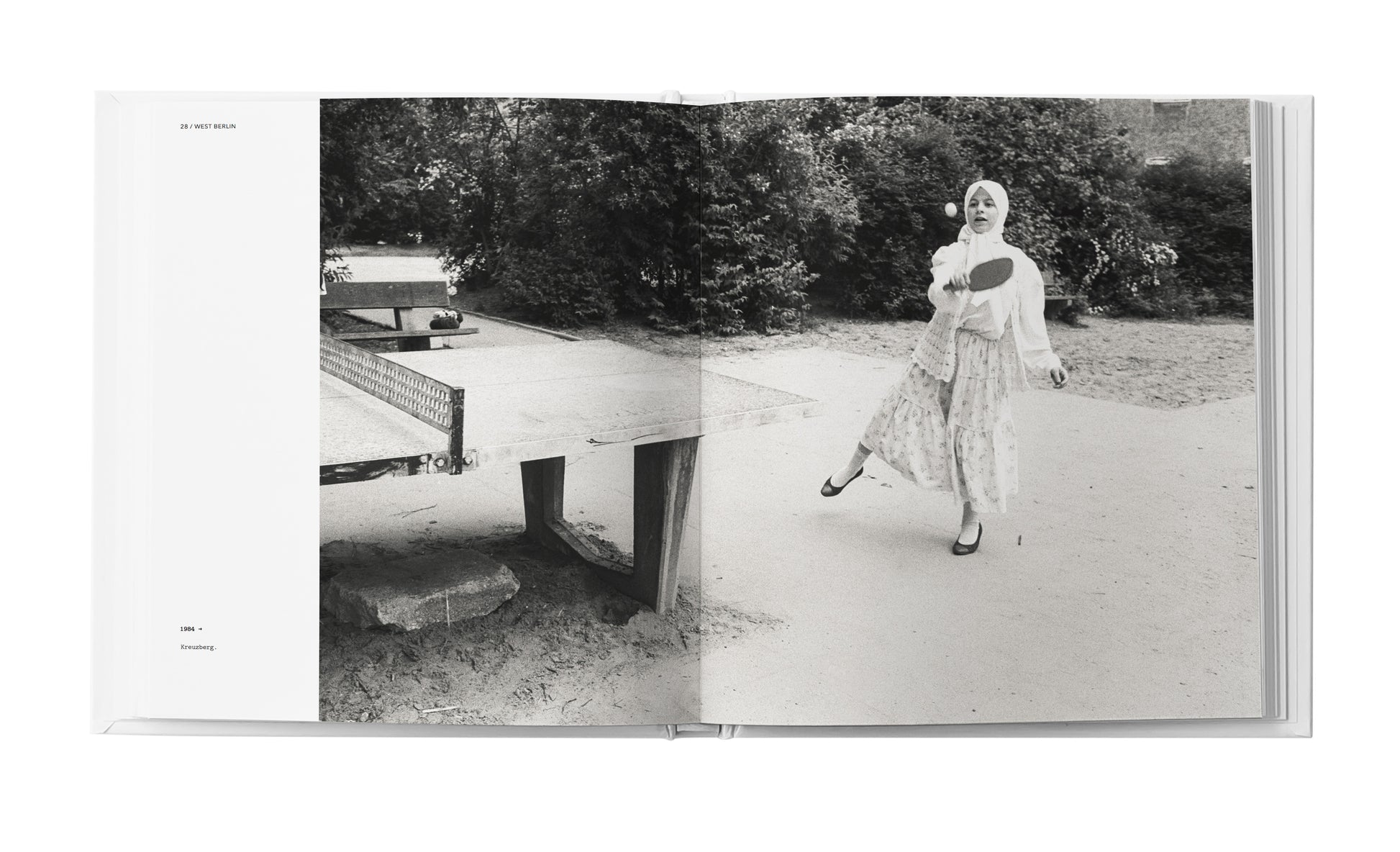 Hardcover, Fadenbindung
Format: 24 cm x 27 cm
Seitenanzahl: 208 Seiten
Selling price
$43.70
Regular price
including VAT | Free shipping within Germany from €15
Auf Lager! Schon in 1–3 Werktagen bei dir.
1980–1995


The illustrated book sensitively documents the events of the 1980s, the fall of the Wall and the subsequent upheavals in people's lives. He takes up various stages of recent German history and exposes upheavals.
Jansson has a very special perspective; she always focuses on the people who help shape historical events. She is always very close to the action with her camera, thereby creating closeness and opening doors for encounters.
An extensive series takes us into the life of the divided city of Berlin, in East and West with its protest and resistance movements. We don't see the well-known photos of large demonstrations, because the focus is on the feelings of everyone involved in a highly politicized time - in East and West. Jansson's view takes a stand on a sometimes absurd reality in the shadow of the Cold War. Jansson dedicates another series to the opposition in the former GDR.
These are subtle portraits of those people who contributed to changing society and bringing about radical upheaval. These series are supplemented by situations that she captured in Eastern Europe.
Sprache: Deutsch, Englisch
Herausgeber: Ann-Christine Jansson
Fotografie: Ann-Christine Jansson
Gestaltung: Stefan Küstner
Verarbeitung: Hardcover, Fadenbindung
Seiten: 208
Maße: 24 cm x 27 cm
ISBN: 978-3-946688-48-8
Erscheinungsdatum: 1. Oktober 2018

We deliver free shipping within Germany from €15!

Germany: €3.50 (under €15)
Austria, Belgium, Netherlands, Luxembourg and Denmark: 5.00 €
Europe, Switzerland, USA, Canada: 7.50 €
Worldwide shipping: 15.00 €
All packages are handed over to DHL for shipping. Existing goods will be invoiced immediately and will be at your home within 2-3 working days.

Please note that these delivery times are average information provided by our delivery partners and we therefore cannot guarantee them. Backorders will be invoiced and shipped as soon as they are in stock. You will receive notifications about the delivery status of your order by email once it has been dispatched.

Orders shipped to the EU and abroad usually arrive within 7-14 days.
"Ich konnte kein Wort Deutsch, selbst nach einer Weile nur ein paar Brocken. […] Fotografie ist eine internationale Sprache, die wird überall verstanden. Ich ging raus in die Stadt und erfasste mit der Kamera alles, was hier passierte."
– Ann-Christine Jansson
Turns / Umbrüche
Selling price
$43.70
Regular price