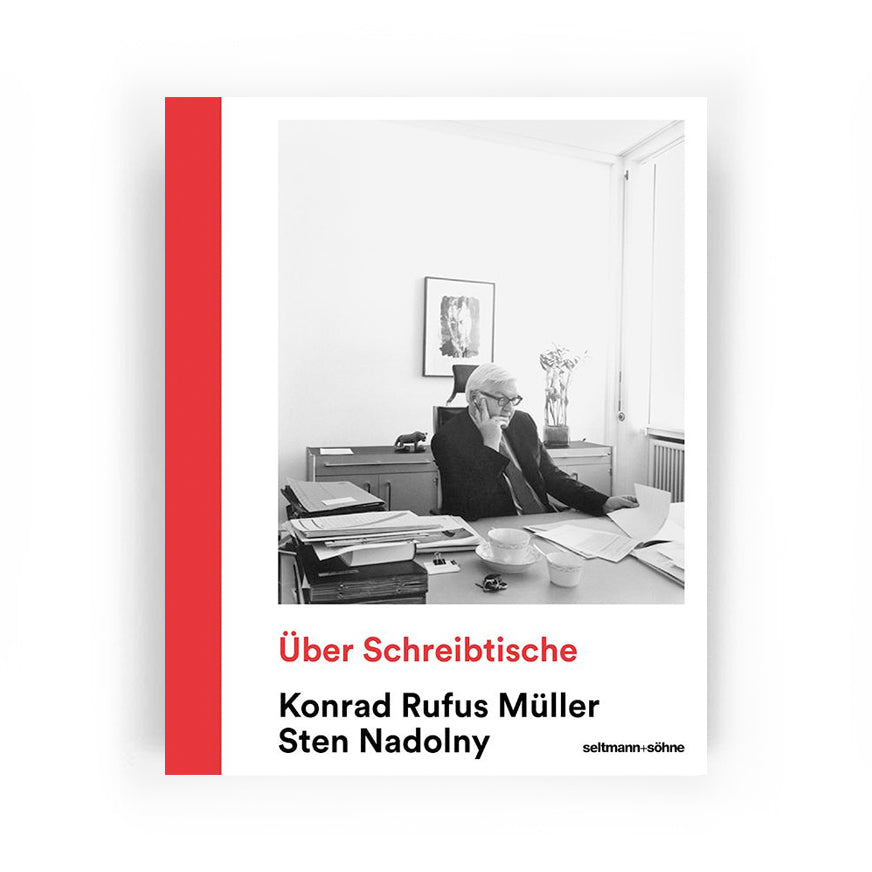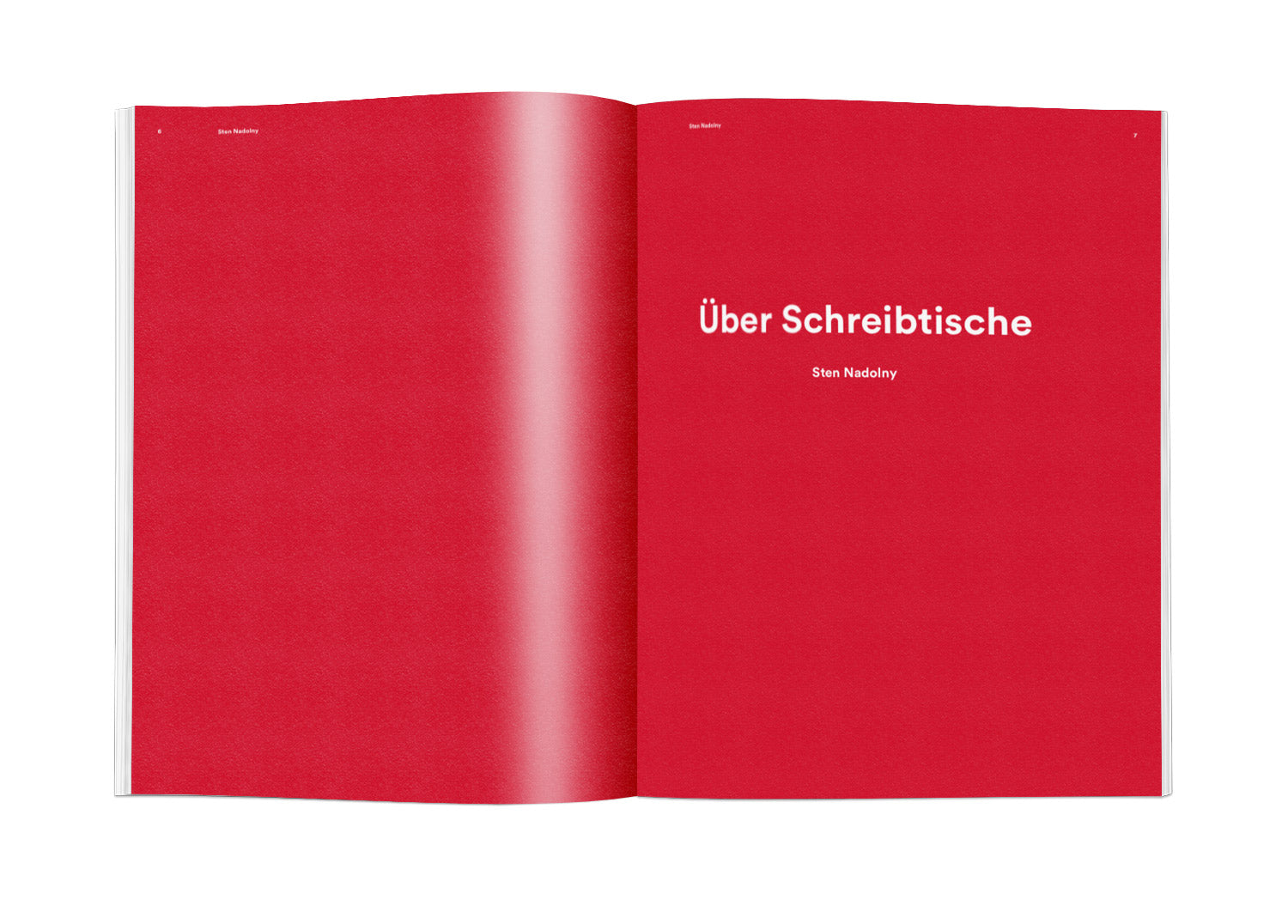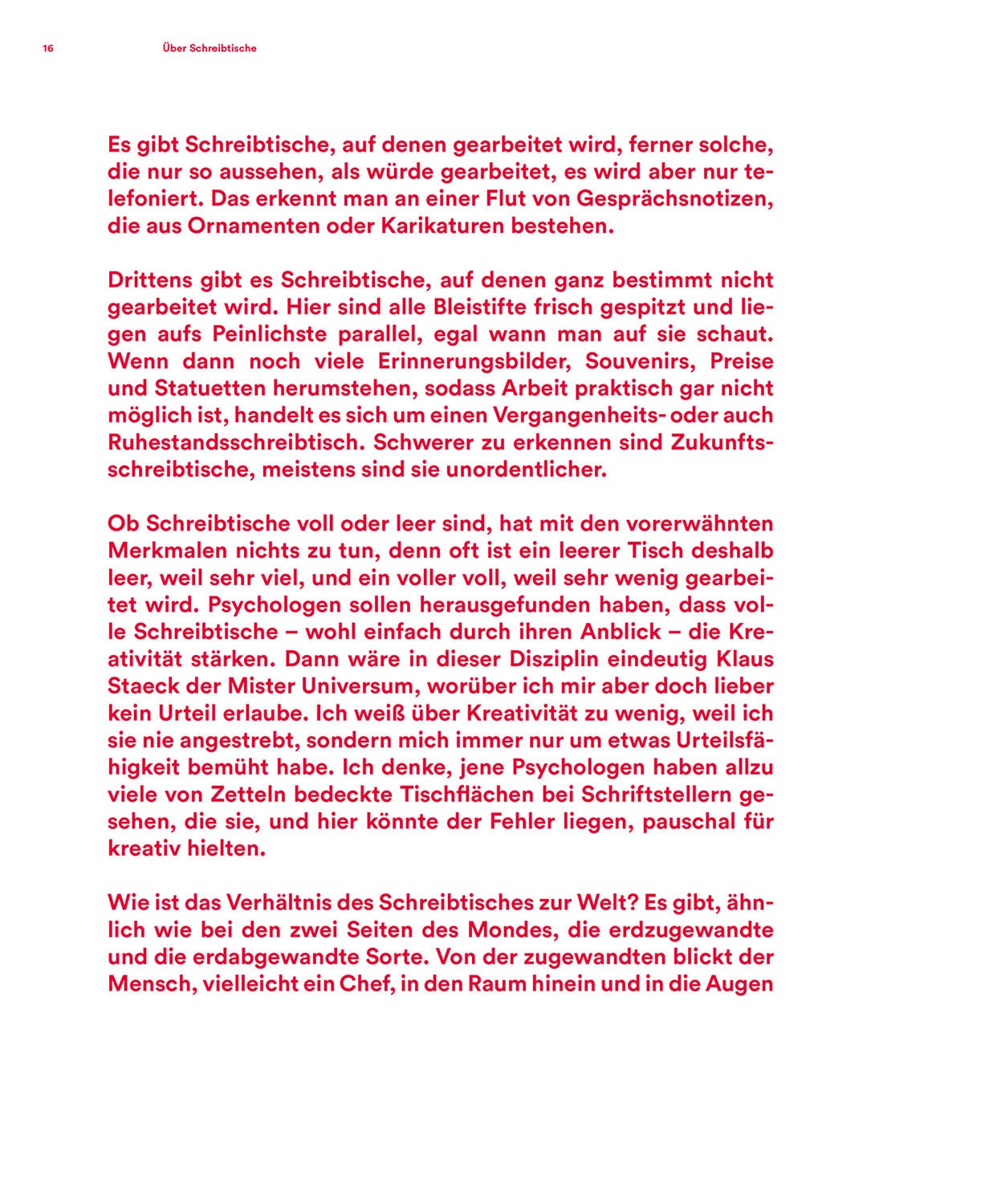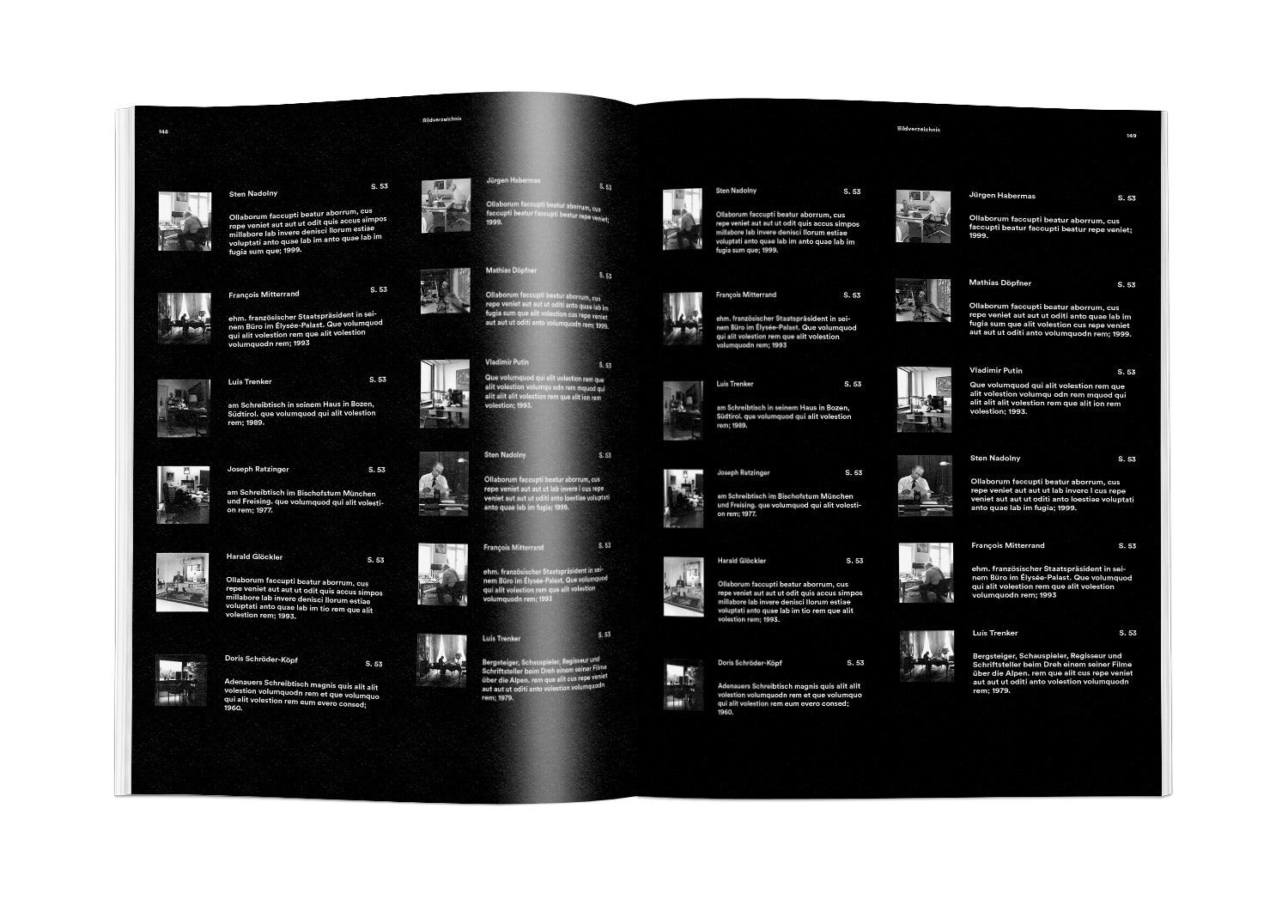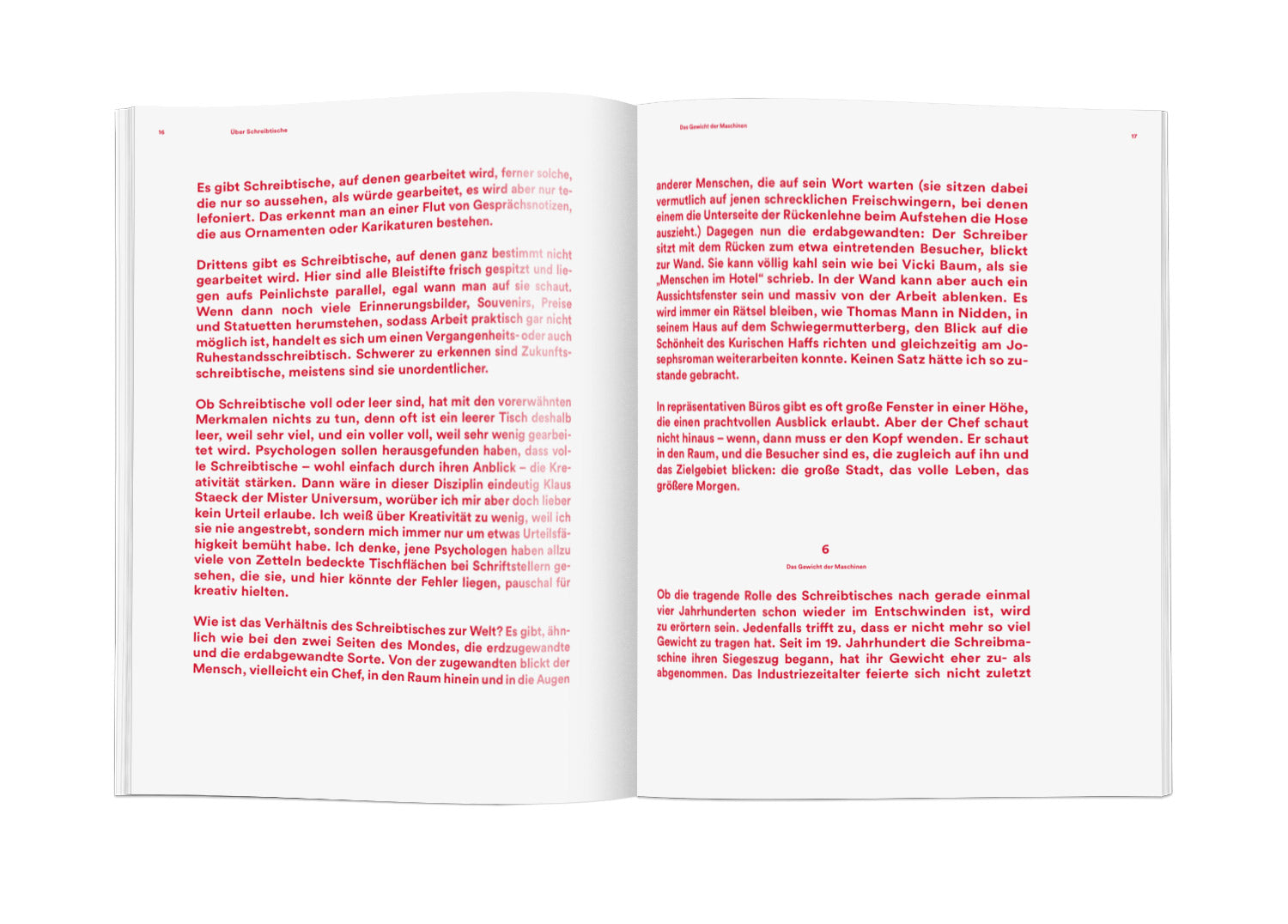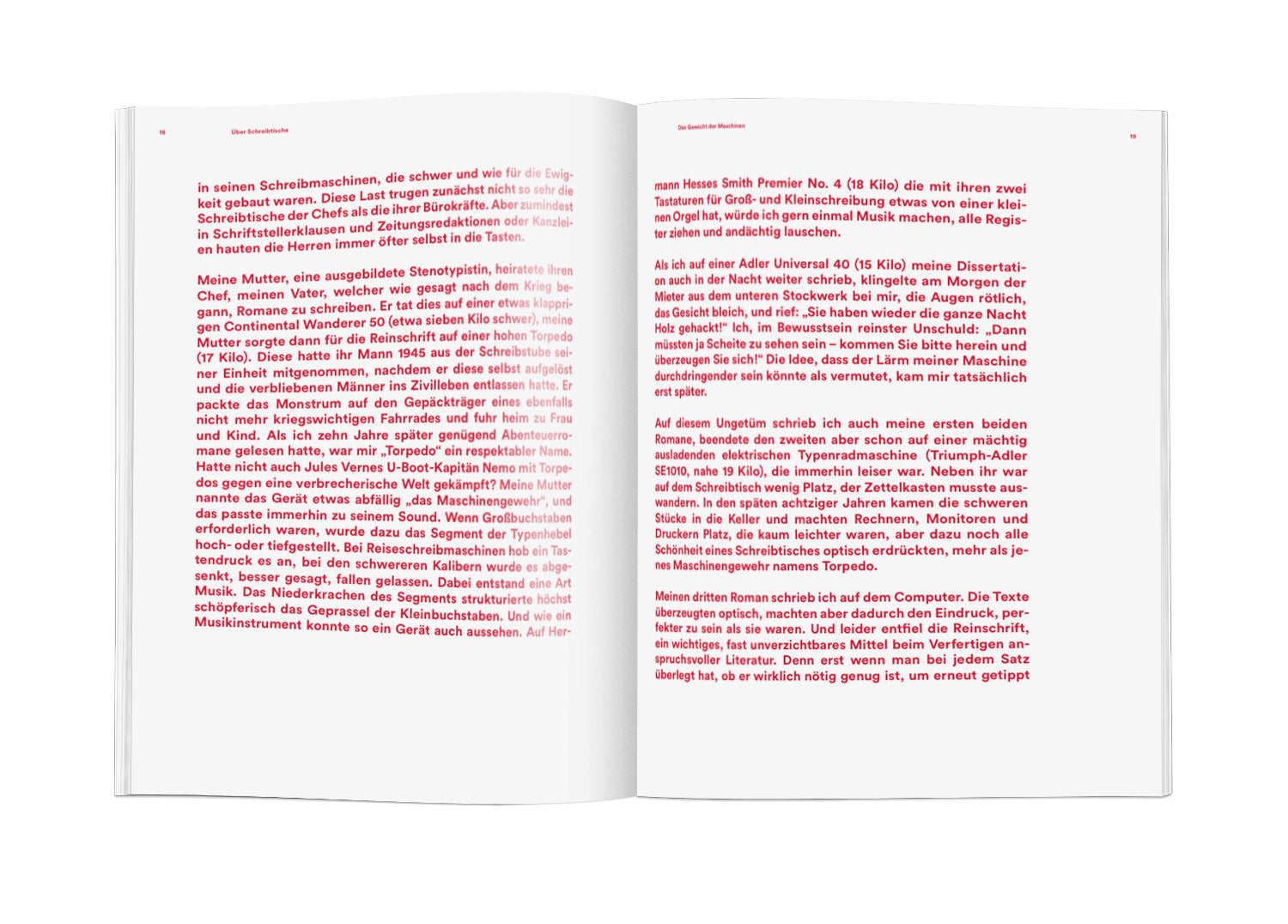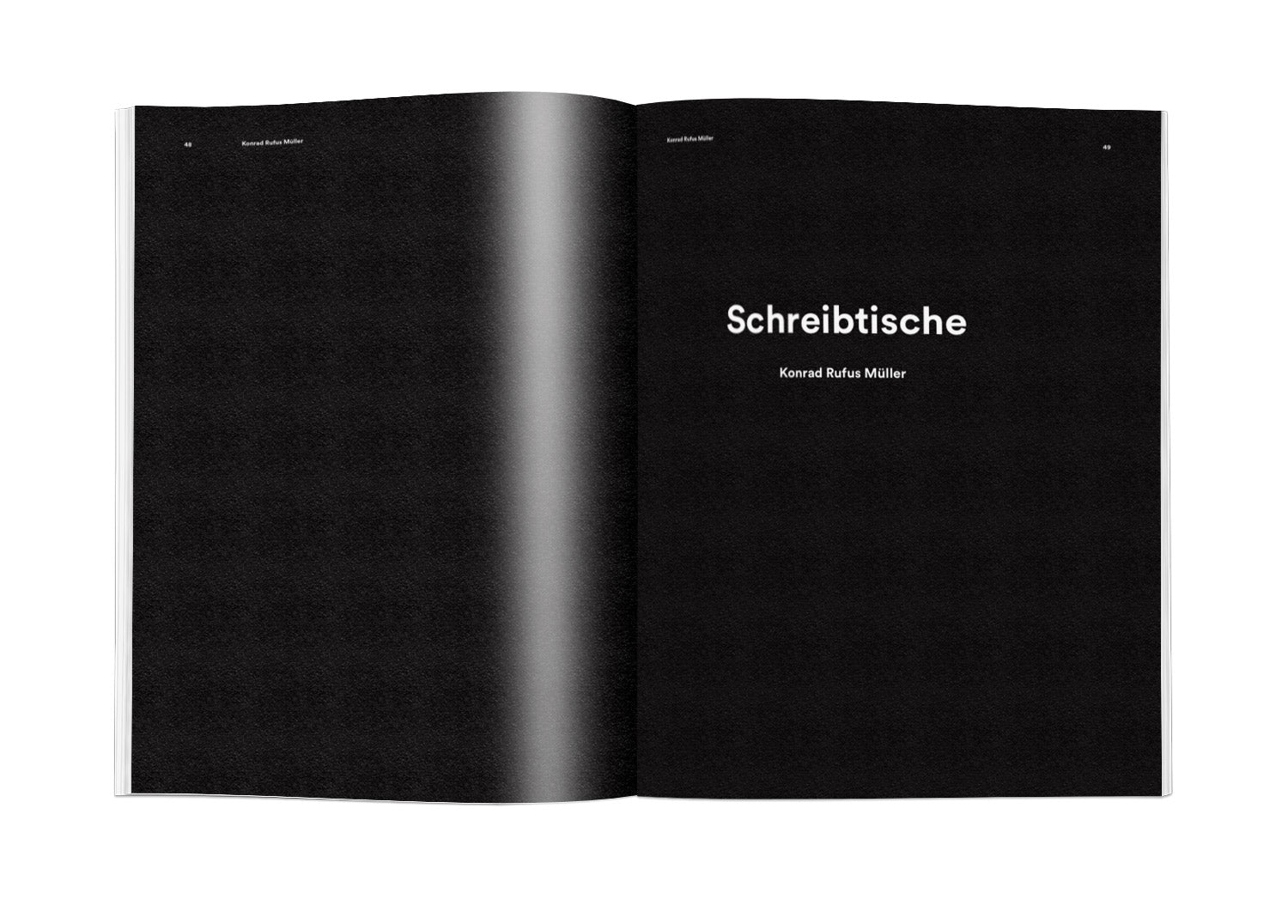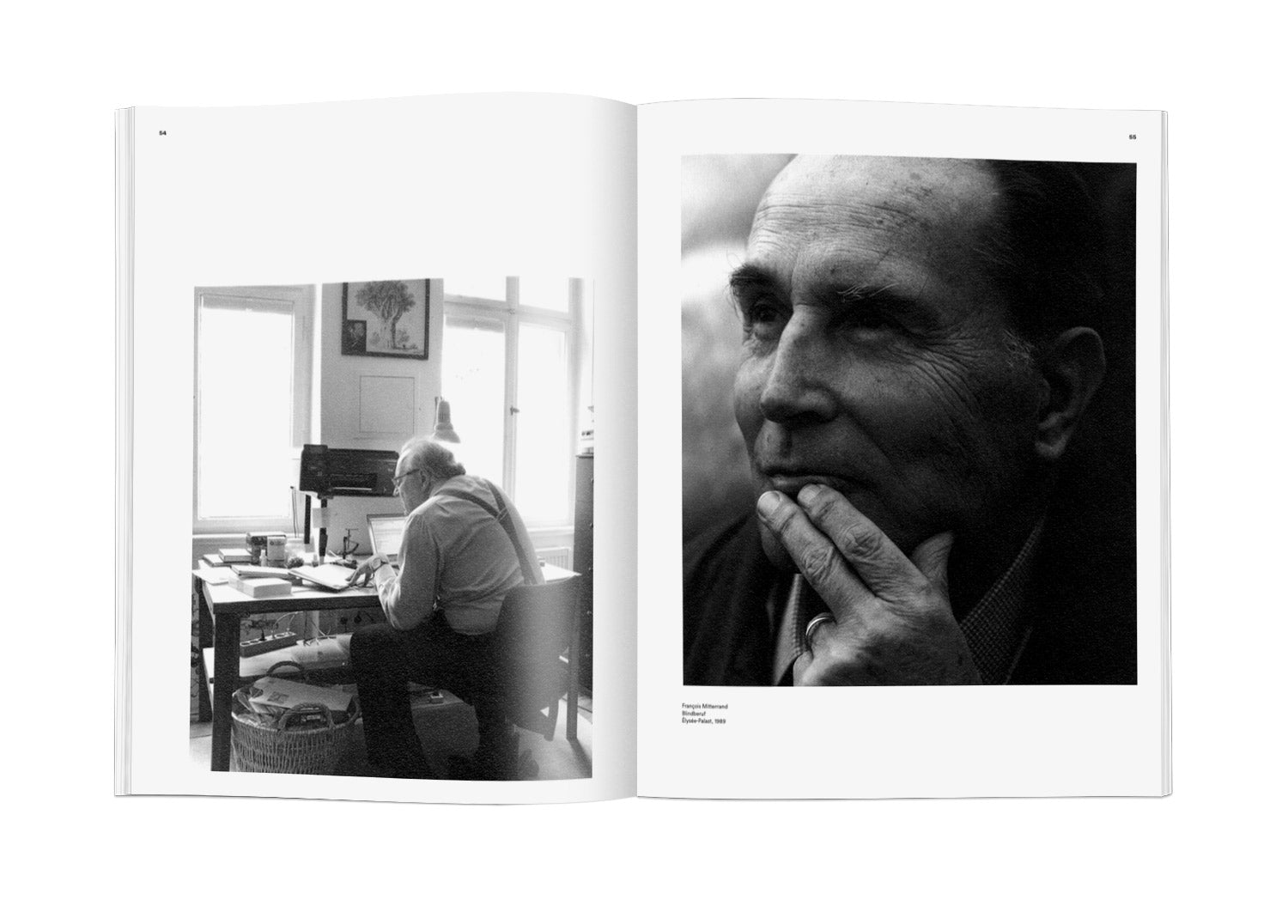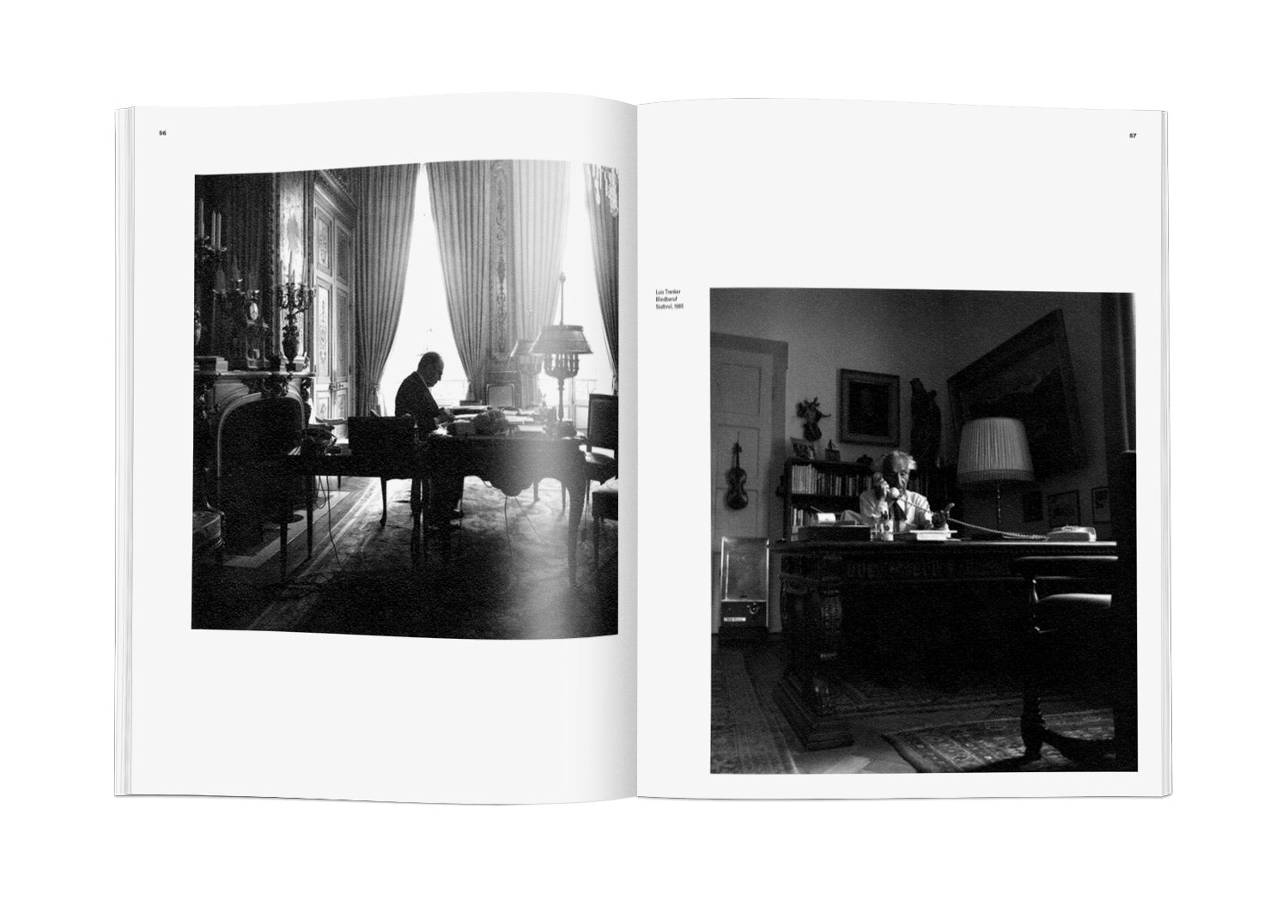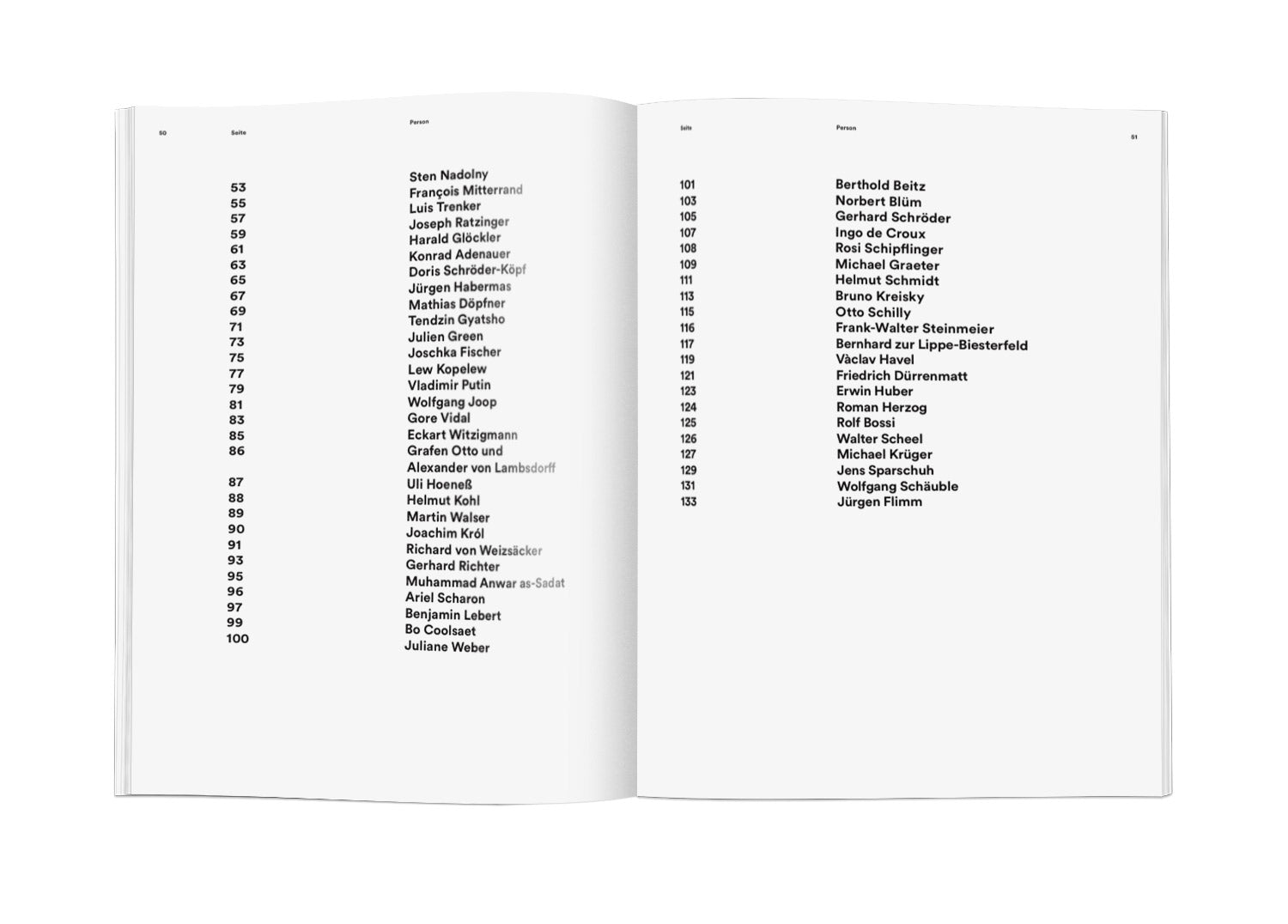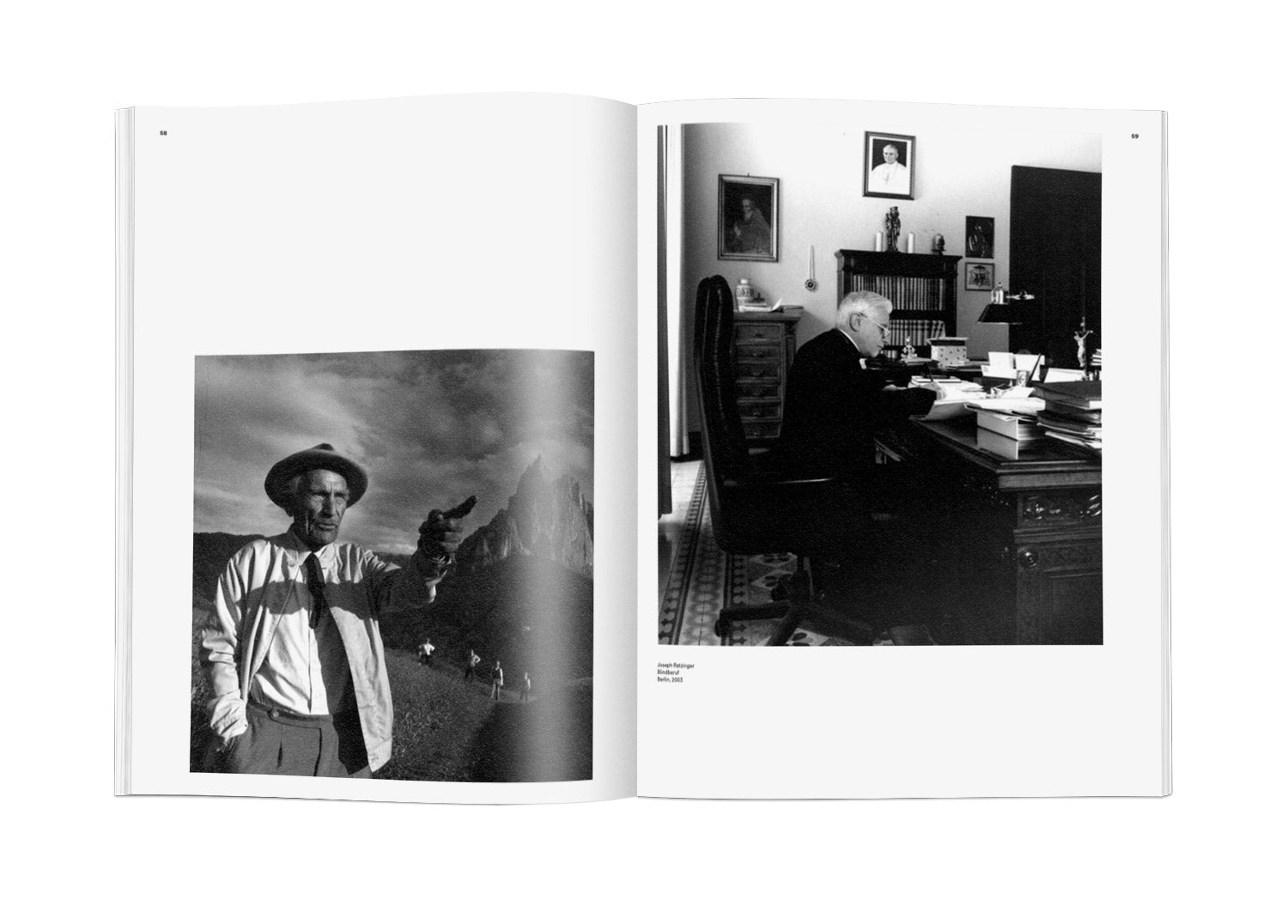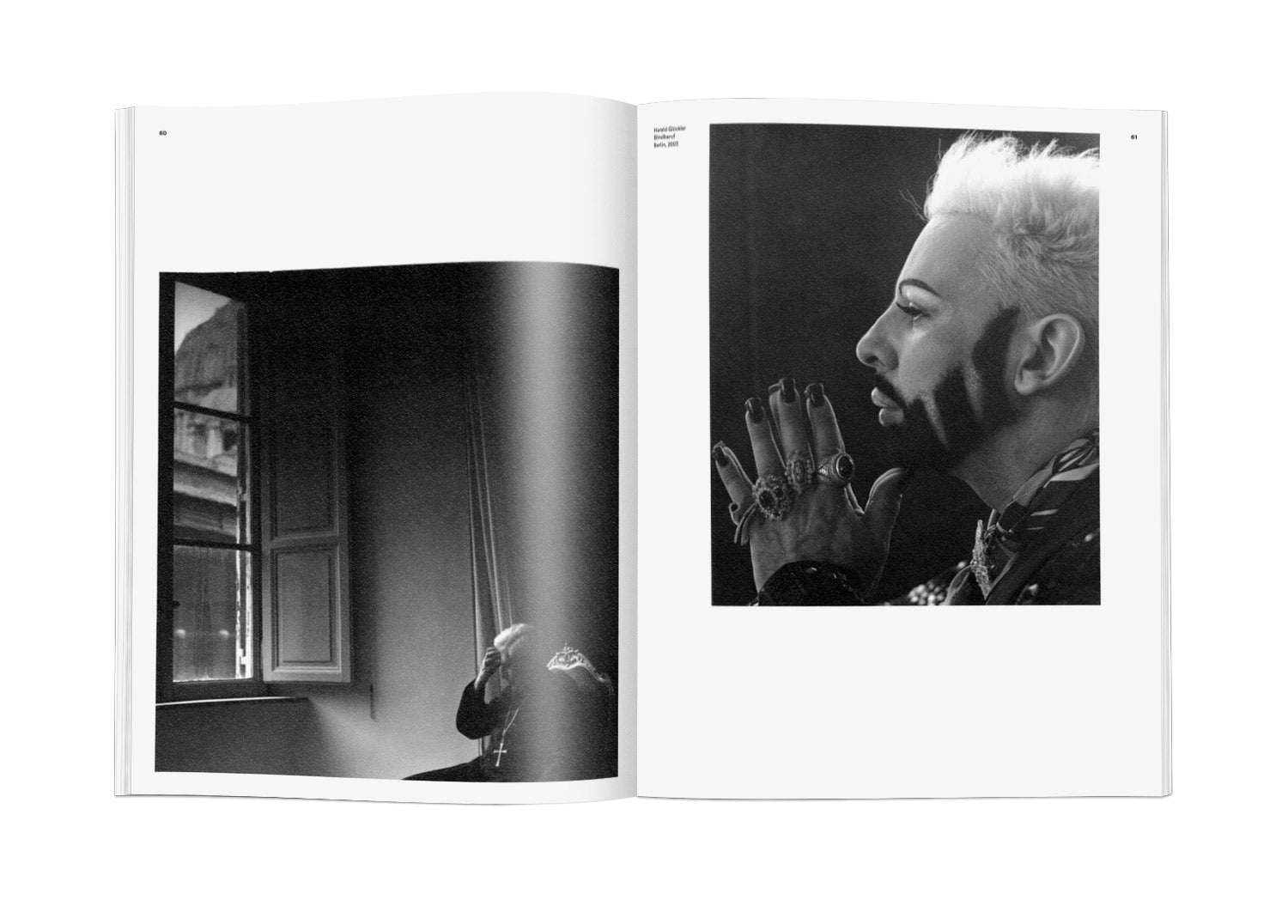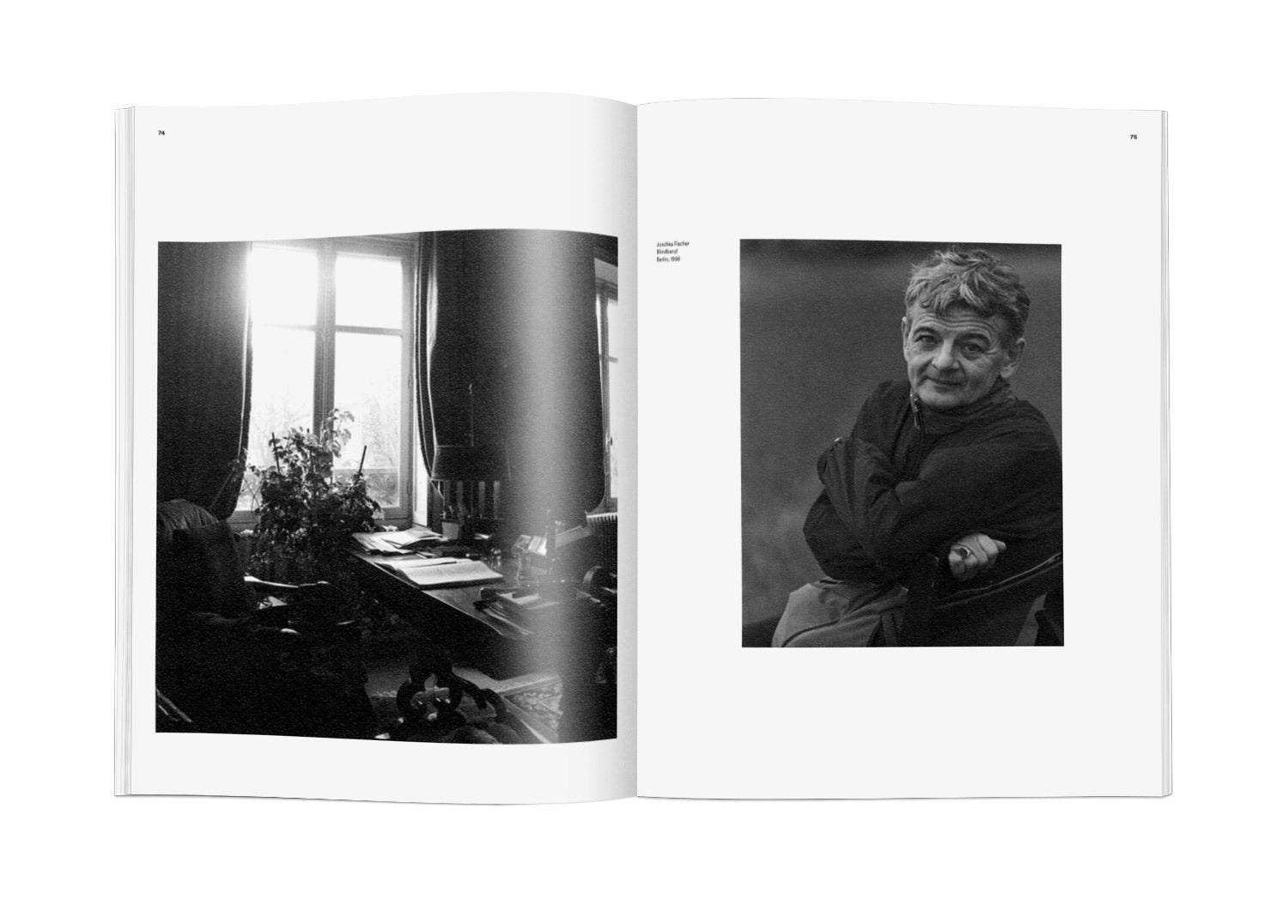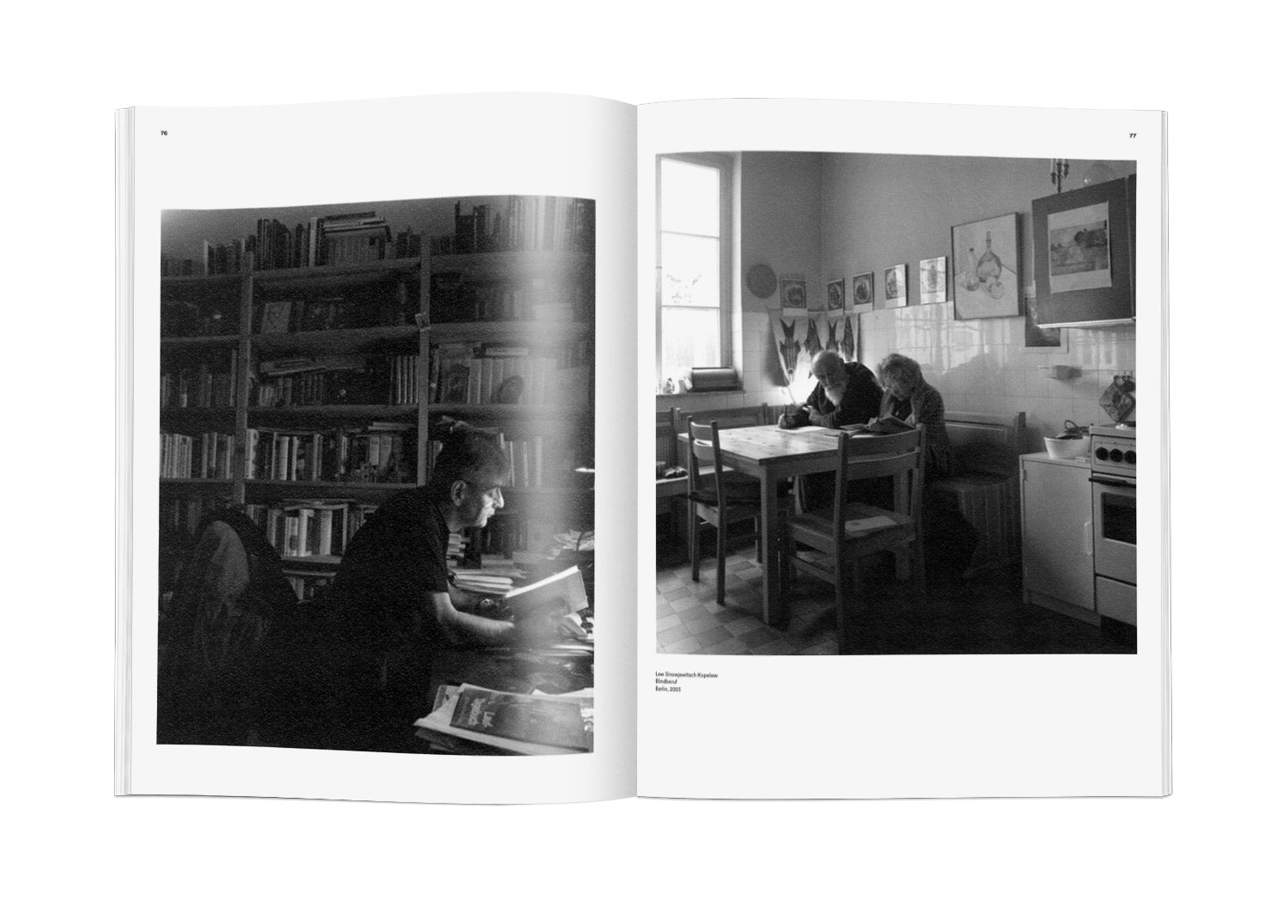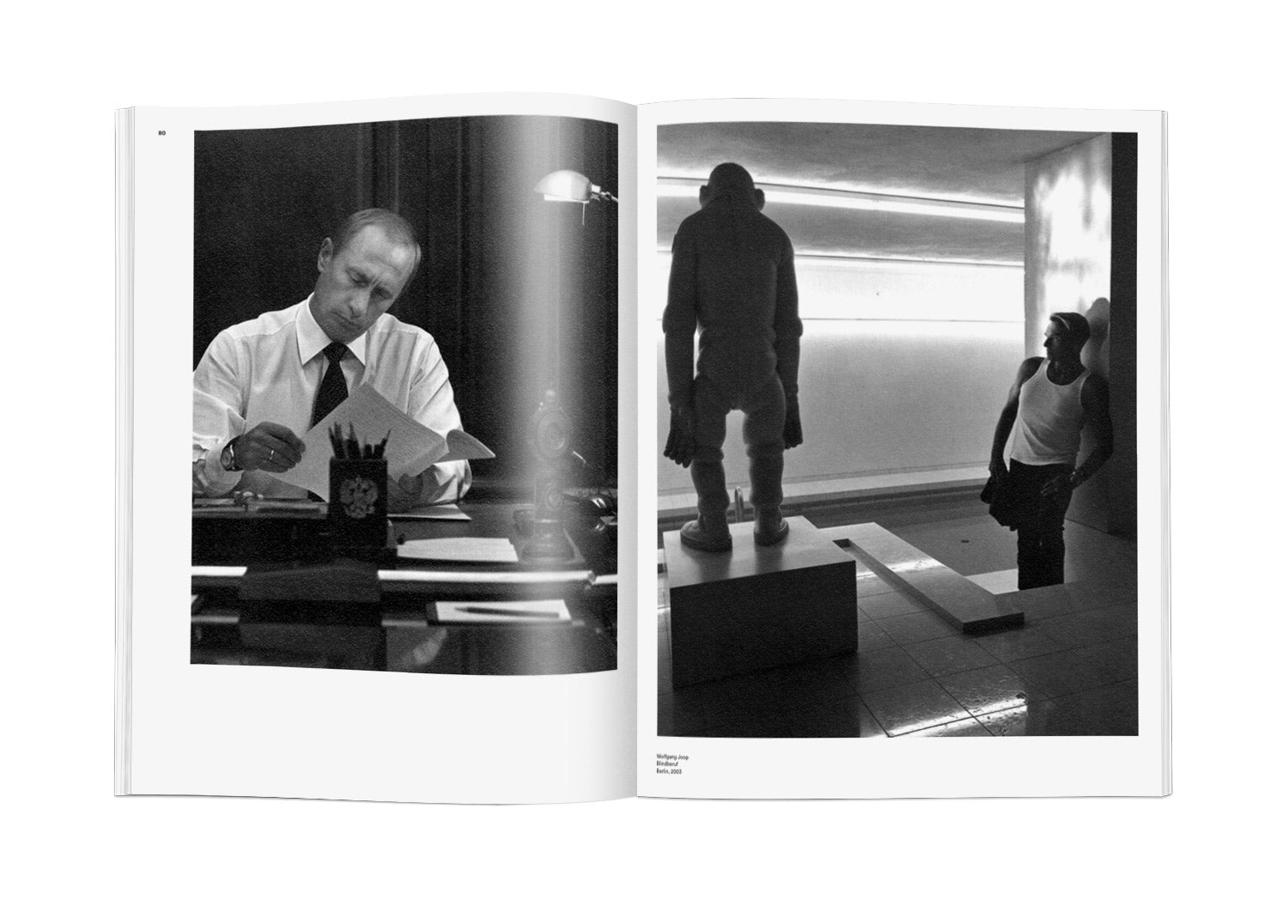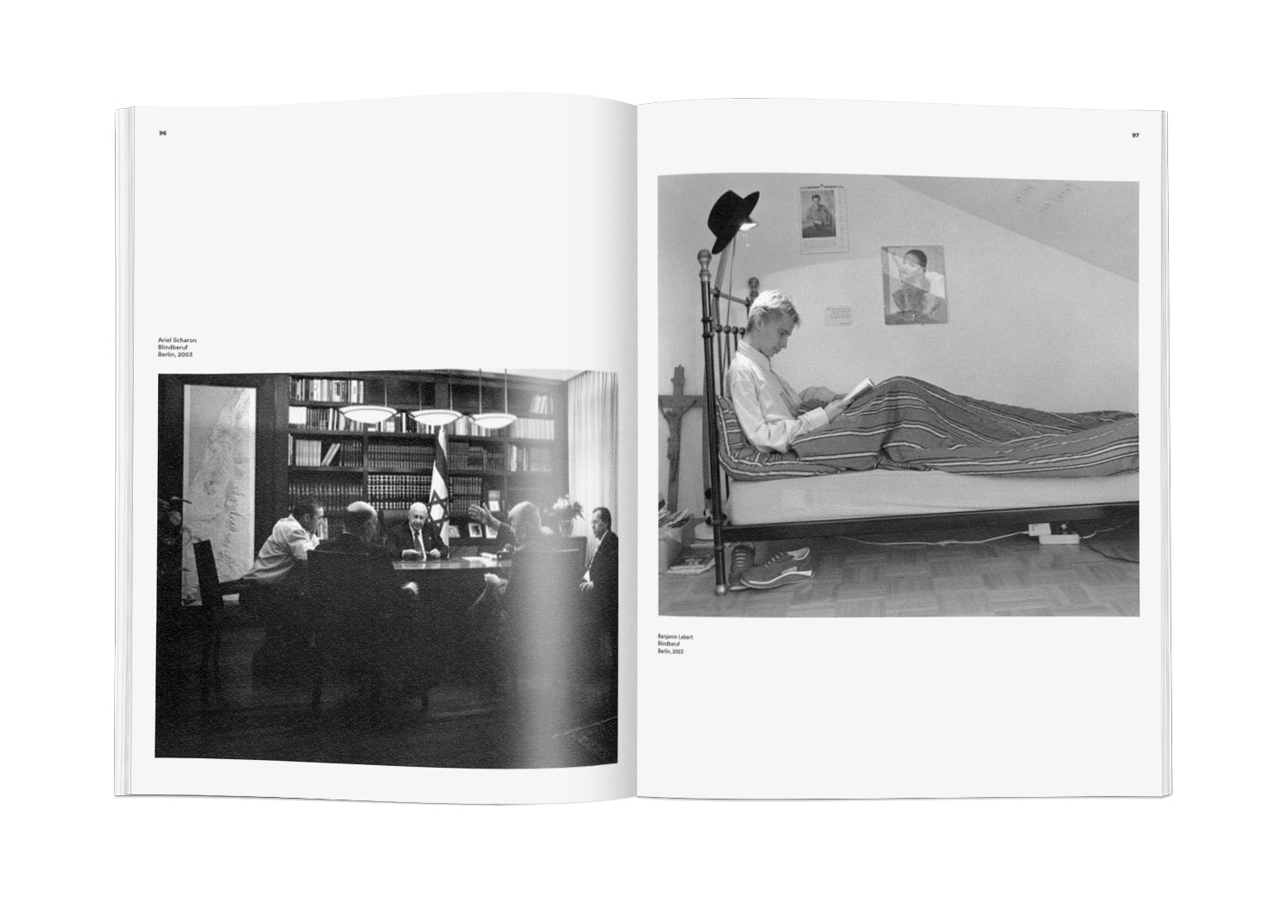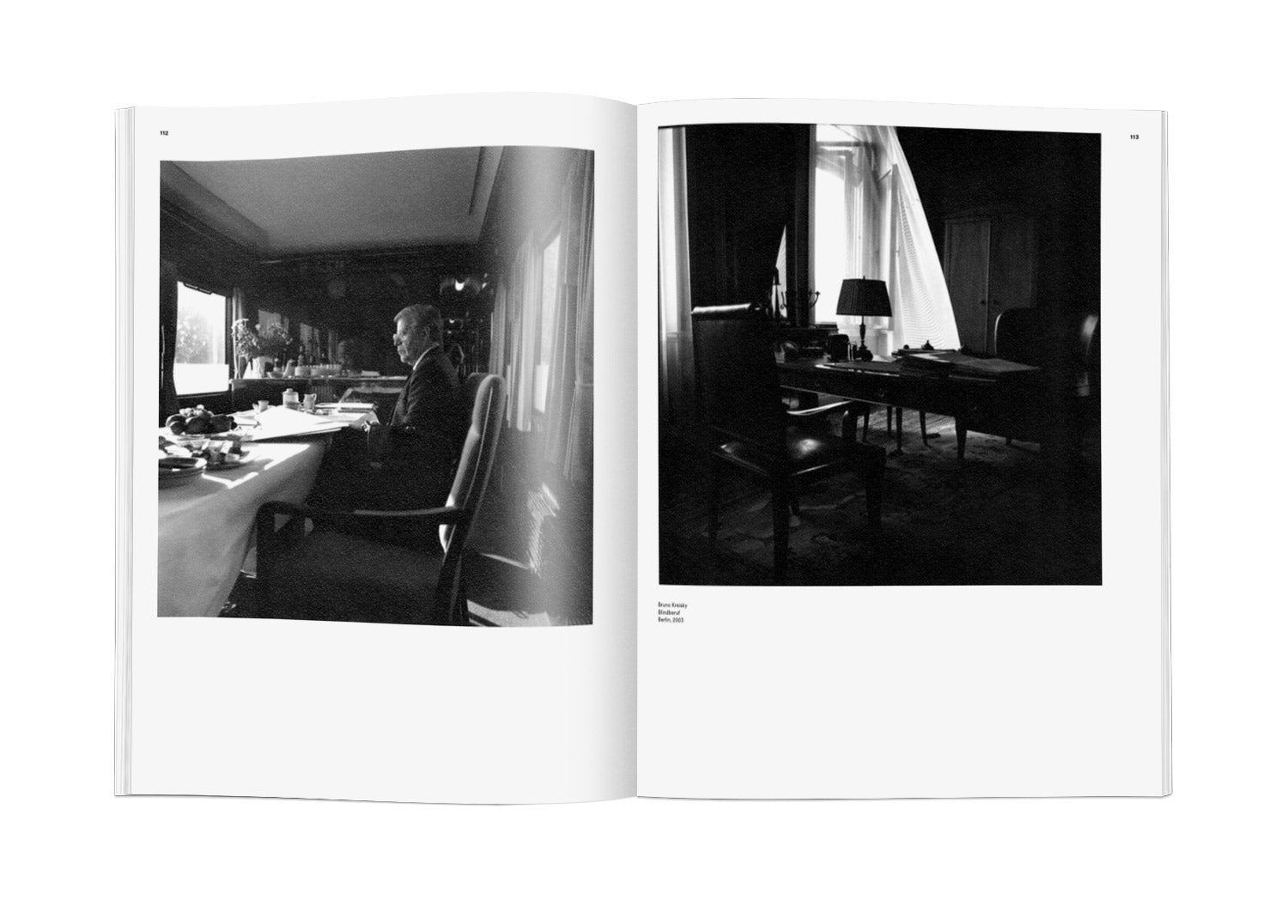 Hardcover, Fadenbindung
Format: 24 cm x 30 cm
Seitenanzahl: 184 Seiten
selling price
59,00 €
Regular price
VAT included.
Auf Lager! Schon in 1–3 Werktagen bei dir.
There is hardly any other piece of furniture that carries as much prestige as the desk. The photographer Konrad Rufus Müller photographed 65 personalities at their desks, some of them world-famous.
The author Sten Nadolny ("The Discovery of Slowness") has written a 40-page essay on the cultural history of the desk. Portrait art and language work together in the most beautiful way, that is part of the uniqueness of this book.
Sprache: Deutsch
Herausgeber: Konrad Rufus Müller
Fotografie: Konrad Rufus Müller
Gestaltung: Markus Rasp (Cover)
Verarbeitung: Hardcover, Fadenbindung
Seiten: 184
Maße: 24 cm x 30 cm
ISBN: 978-3-944721-48-4
Erscheinungsdatum: 15. Oktober 2015

Germany: €3.50
We deliver within Germany free of charge from €19!

Austria, Belgium, the Netherlands, Luxembourg and Denmark: €5.00
Europe, Switzerland, USA, Canada: €7.50
Worldwide shipping: €15.00
All packages are handed over to DHL for shipping. Existing goods will be invoiced immediately and delivered within 2 - 4 working days. Please note that these delivery times are average information from our delivery partners and we cannot guarantee them. Backorders will be billed and shipped as soon as they are in stock. You will receive email notifications of the delivery status of your order once it has shipped.

EU and international orders usually arrive within 7-14 days.
Über Schreibtische
selling price
59,00 €
Regular price