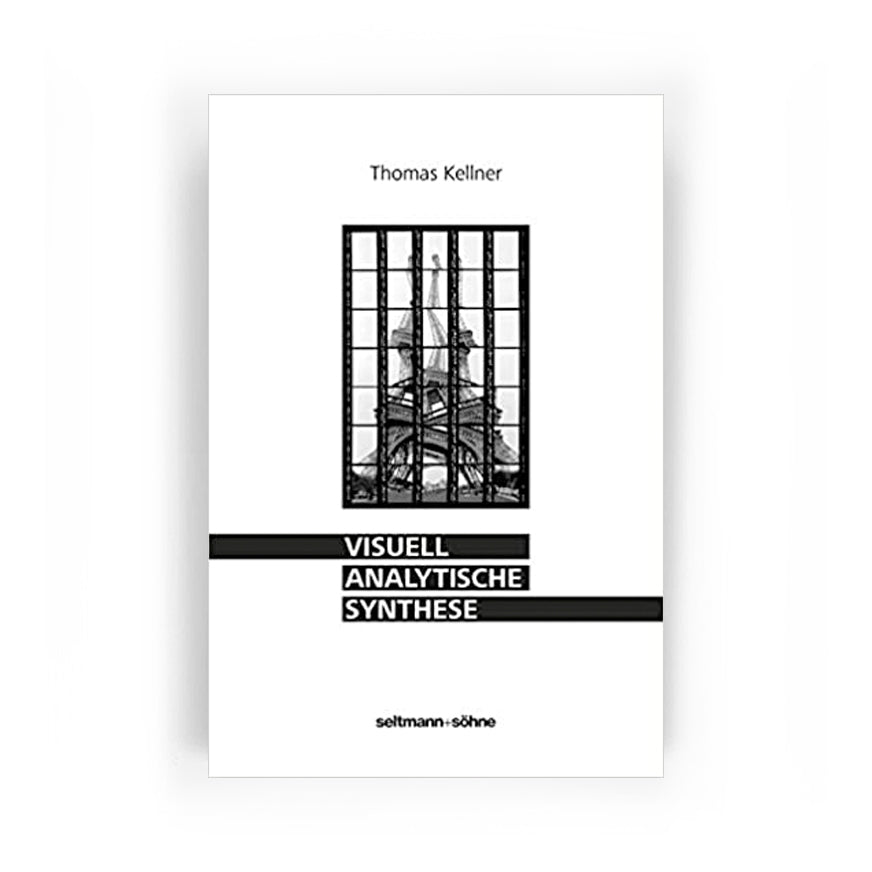 Visuell Analytische Synthese
Softcover, Paperback, Klebebindung
Format: 15,2 cm x 22,8 cm
Seitenanzahl: 108 Seiten
Selling price
$22.18
Regular price
including VAT | Free shipping within Germany from €15
Auf Lager! Schon in 1–3 Werktagen bei dir.
Thomas Kellner, who began using contact sheets to create a unique method for his works of art in 1997, can now look back on a long artistic career. If you reflect on the years of his work, it is not just exhibitions that stand out. In addition to the visual viewing as the primary goal of a work of art and the oral exchange about what is seen, the written word also solidifies in art. Publications belong to image collections and legally reproduce the history of art and artists. On the occasion of collecting and sorting all the literature about Thomas Kellner, which ranges from monographs to special publications and records the history of the artist and his pictures, a publication was created that specifically addresses the unmistakable and success-based basic structure of his works of art.
The "Visual Analytical Synthesis" as described by Dr. Irina Chmyreva describes it as "translating a pure image into a conceptual reorganization of the elements" through a conversion of the proportions and relationships to the natural environment, a re-composition through Kellner's contact sheets. Dr. Yi-hui Huang describes it like this: "His process breaks up the given structure with one hand and puts parts together with the other. In the simultaneous fragmentation and unification, a loose, still invisible bond is created that creates an impression of movement."

Thomas Kellner has been following this artistic method for as long as he has written about it. About the artist: Thomas Kellner (Bonn 1966) is a German photographic artist known for his photographs of dancing buildings and interiors from around the world. Kellner has been working with the artistic possibilities of the contact sheet for over two decades and has been particularly inspired by American cities, architecture and landscapes.
Sprache: Deutsch
Herausgeber: Thomas Kellner
Fotografie: Thomas Kellner
Verarbeitung: Softcover, Paperback, Klebebindung
Seiten: 108
Maße: 15,2 cm x 22,8 cm
ISBN: 978-3-946688-77-8
Erscheinungsdatum: 20. November 2019

We deliver free shipping within Germany from €15!

Germany: €3.50 (under €15)
Austria, Belgium, Netherlands, Luxembourg and Denmark: 5.00 €
Europe, Switzerland, USA, Canada: 7.50 €
Worldwide shipping: 15.00 €
All packages are handed over to DHL for shipping. Existing goods will be invoiced immediately and will be at your home within 2-3 working days.

Please note that these delivery times are average information provided by our delivery partners and we therefore cannot guarantee them. Backorders will be invoiced and shipped as soon as they are in stock. You will receive notifications about the delivery status of your order by email once it has been dispatched.

Orders shipped to the EU and abroad usually arrive within 7-14 days.
Visuell Analytische Synthese
Selling price
$22.18
Regular price