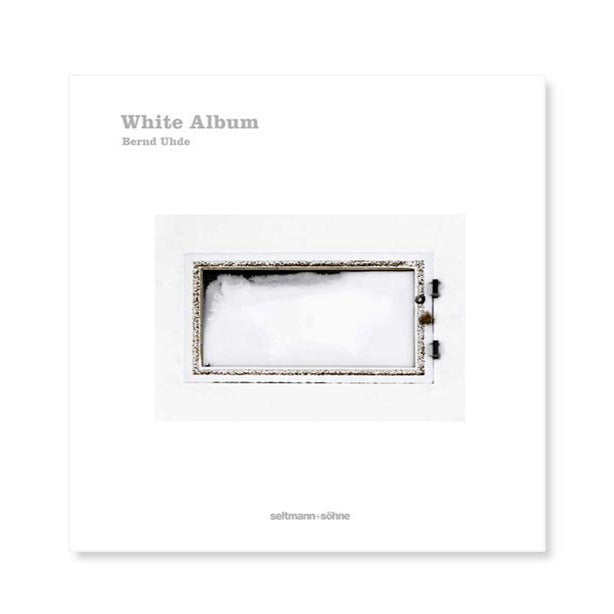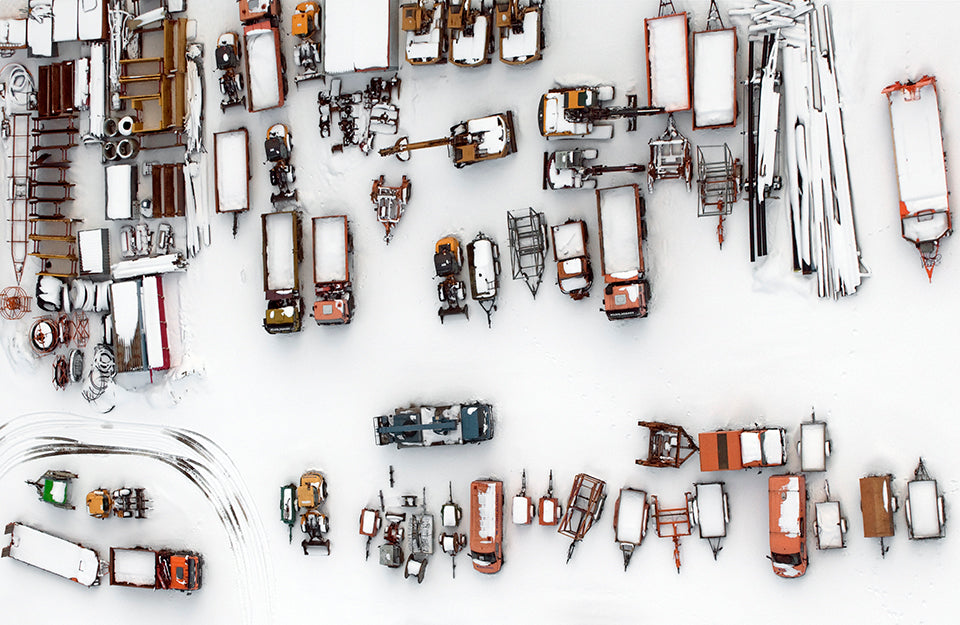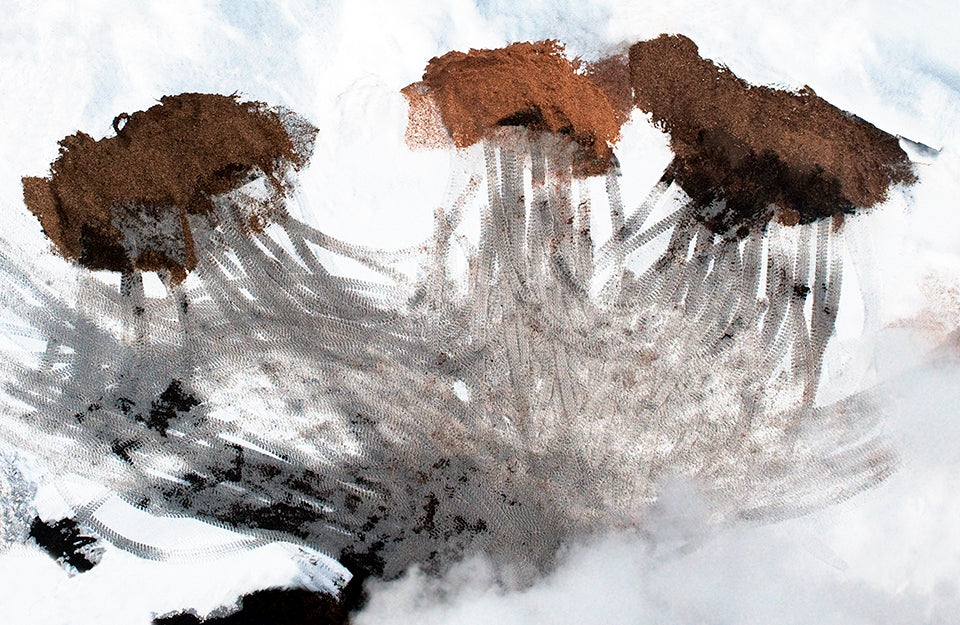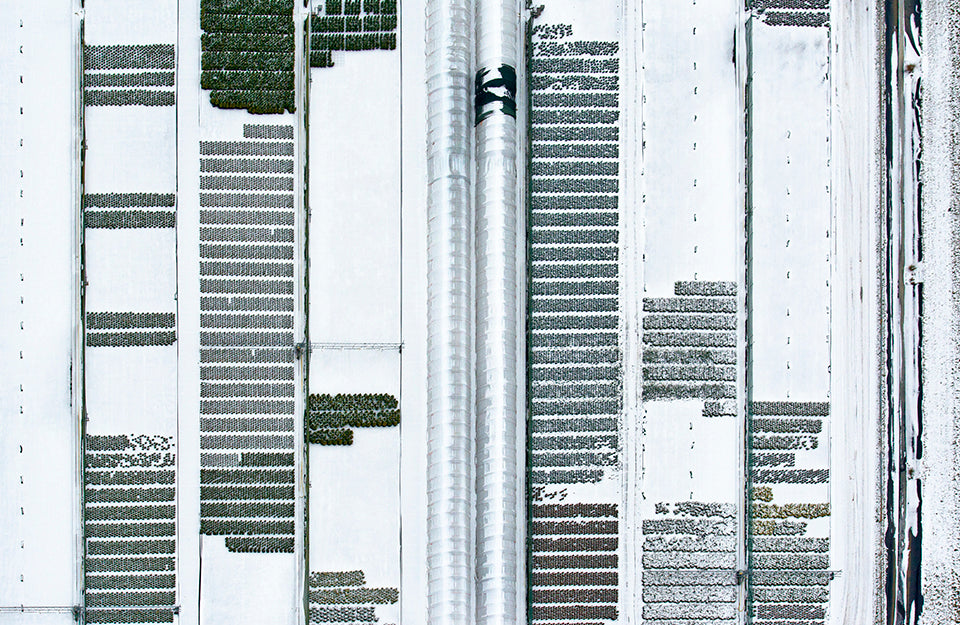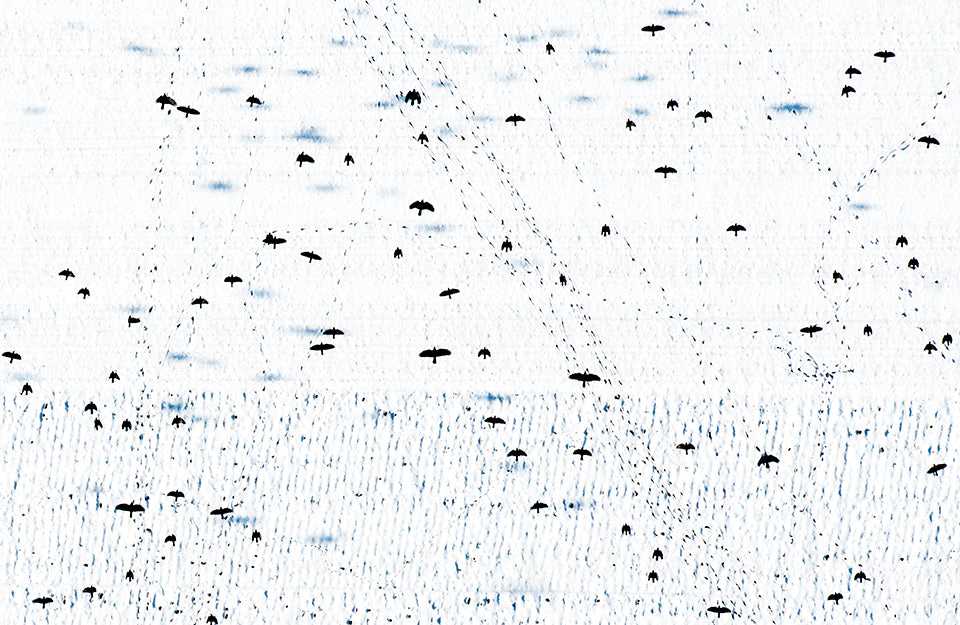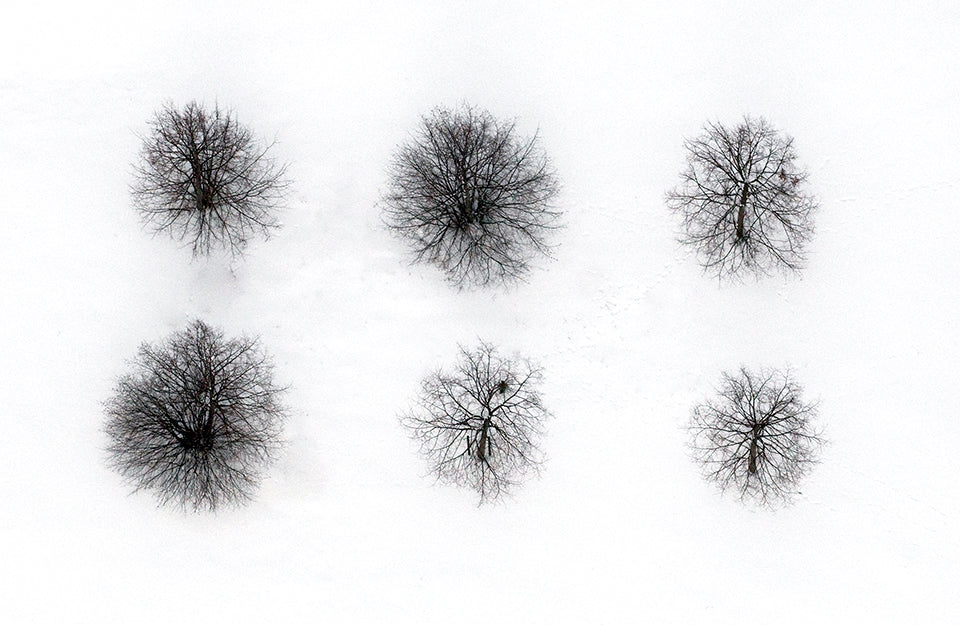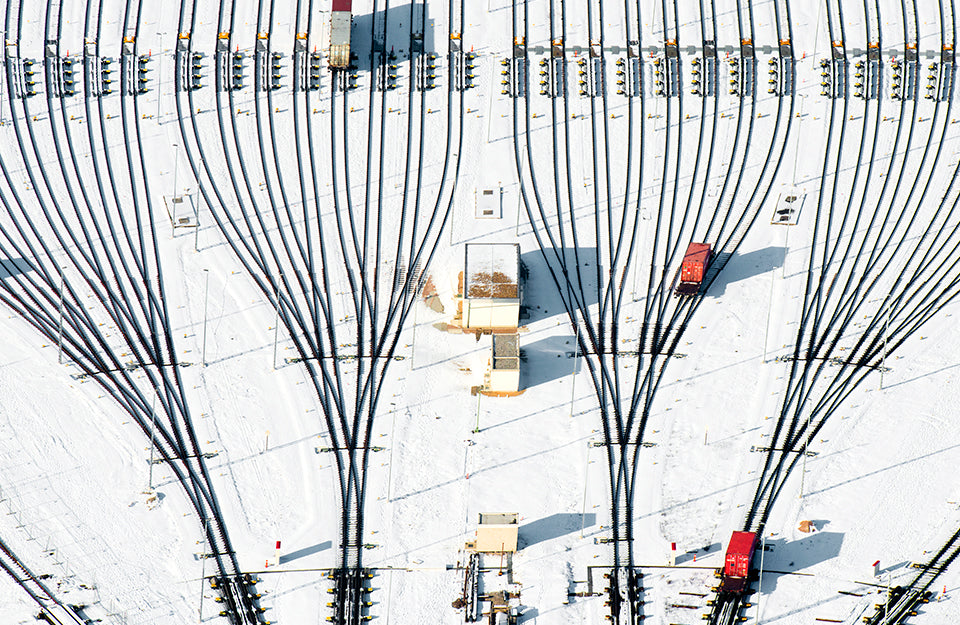 Hardcover, Fadenbindung
Format: 30 cm x 30 cm
Seitenanzahl: 120 Seiten
selling price
39,00 €
Regular price
VAT included.
Auf Lager! Schon in 1–3 Werktagen bei dir.
Bernd Uhde's search for traces in landscapes of silence. An impressionistic shimmering of dark dots in front of a bright expanse. Pattern of scattered characters and feathery braids on a white background. Horizontal and vertical bands that form a constructive composition in the white field. A white frame in which another white space extends like a blank canvas.
On closer inspection, the abstractions are filled with representational content: birds have left the finest imprints on a snow-covered field, condensing into a whirling pattern in a white sphere. Brown and green streaks across a snowy pasture. Winter trees produce branching ornaments. And a swimming pool filled with snow becomes a monochrome painting - a "frame without a picture".

The landscapes and urban terrains cultivated by humans, which he captures with the camera hovering vertically from above at a height of between a hundred and a thousand meters, are "readymades", visual finds whose aesthetic potential is enhanced by the distant view is only released and reveals itself.
Uhde is like a researcher on a journey of discovery, but at the same time someone who looks at the world far below with the eyes of a painter. As a matter of principle, he only explores landscapes in his own surroundings: areas that are well known to him, but which, seen from the air, lose their familiarity and concreteness. For all the local tying of his pictorial worlds, the scenes captured by Uhde hardly provide any information about their local anchoring.
Sprache: Deutsch, Englisch
Herausgeber: Bernd Uhde, Oliver Seltmann
Texte: Belinda Grace Gardner
Verarbeitung: Hardcover, Fadenbindung
Seiten: 120
Maße: 30 cm x 30 cm
ISBN: 978-3-944721-04-0
Erscheinungsdatum: 5. Februar 2014

Germany: €3.50
We deliver within Germany free of charge from €19!

Austria, Belgium, the Netherlands, Luxembourg and Denmark: €5.00
Europe, Switzerland, USA, Canada: €7.50
Worldwide shipping: €15.00
All packages are handed over to DHL for shipping. Existing goods will be invoiced immediately and delivered within 2 - 4 working days. Please note that these delivery times are average information from our delivery partners and we cannot guarantee them. Backorders will be billed and shipped as soon as they are in stock. You will receive email notifications of the delivery status of your order once it has shipped.

EU and international orders usually arrive within 7-14 days.
White Album
selling price
39,00 €
Regular price