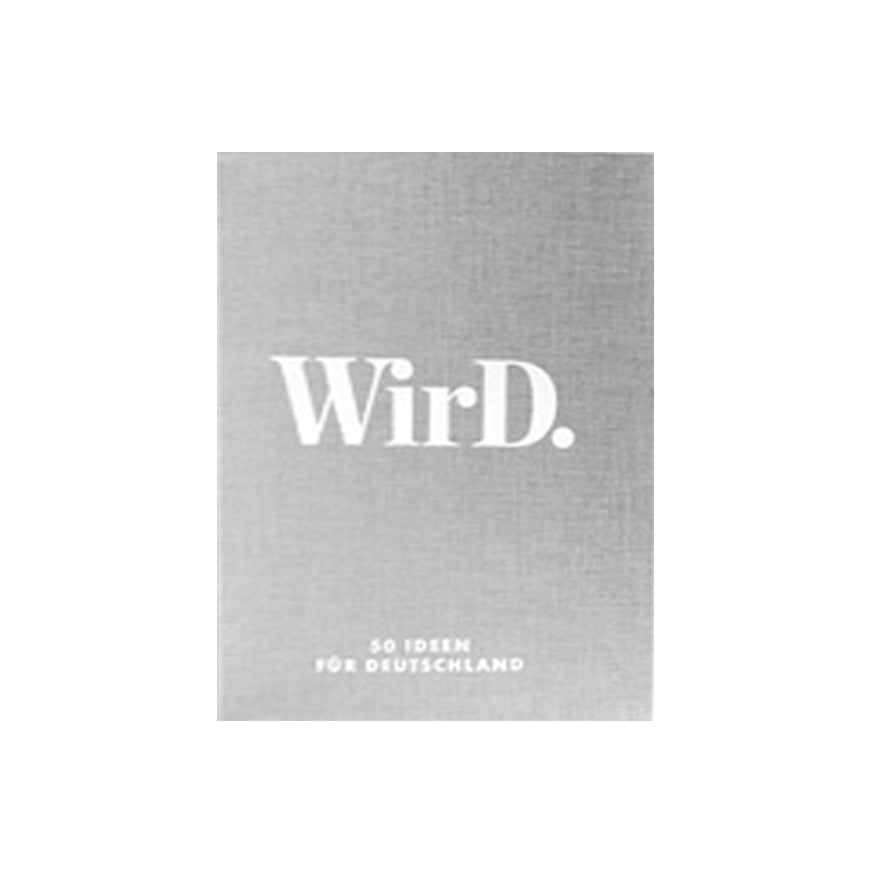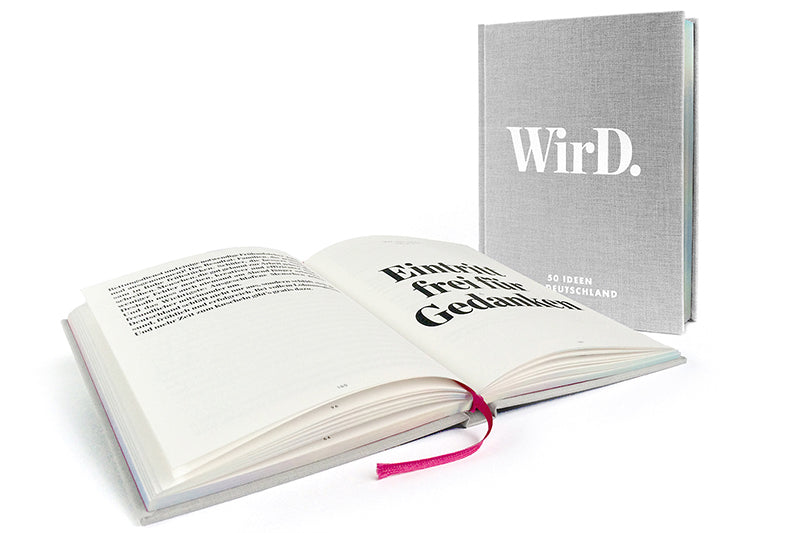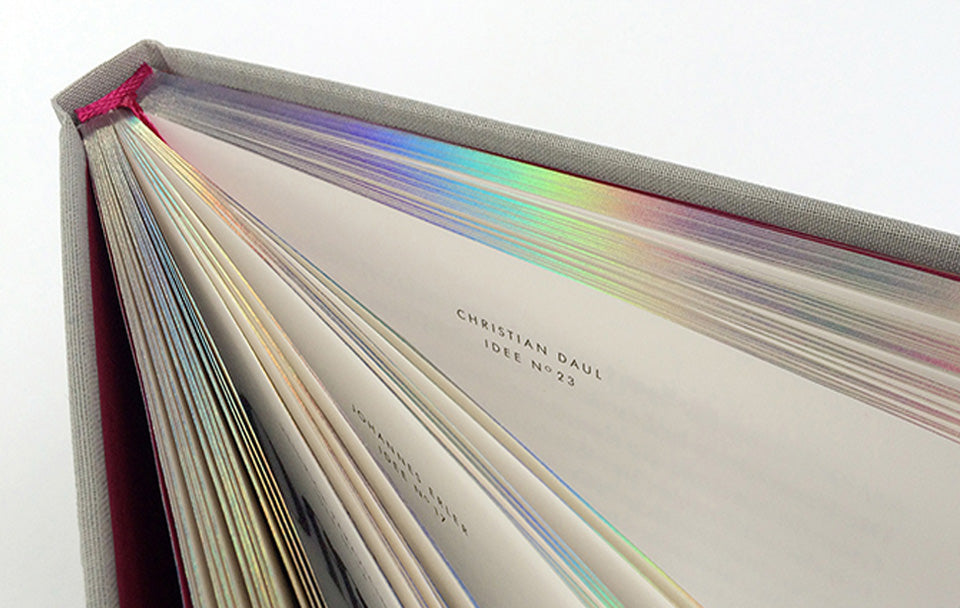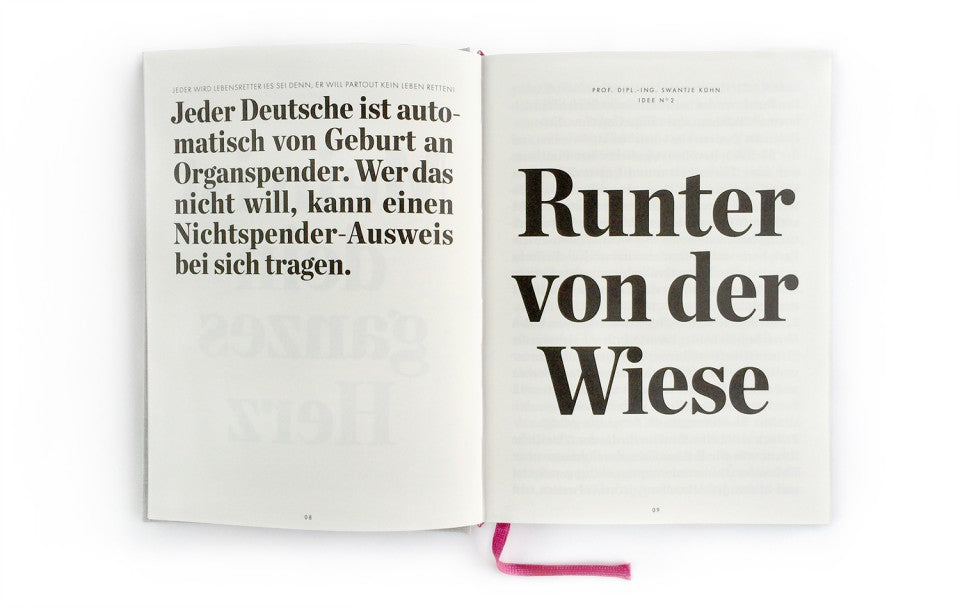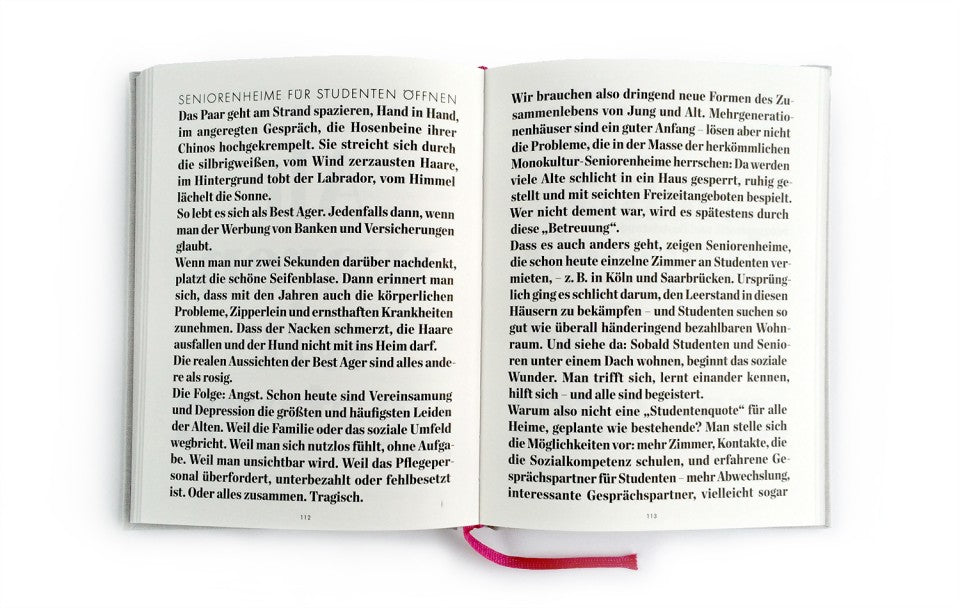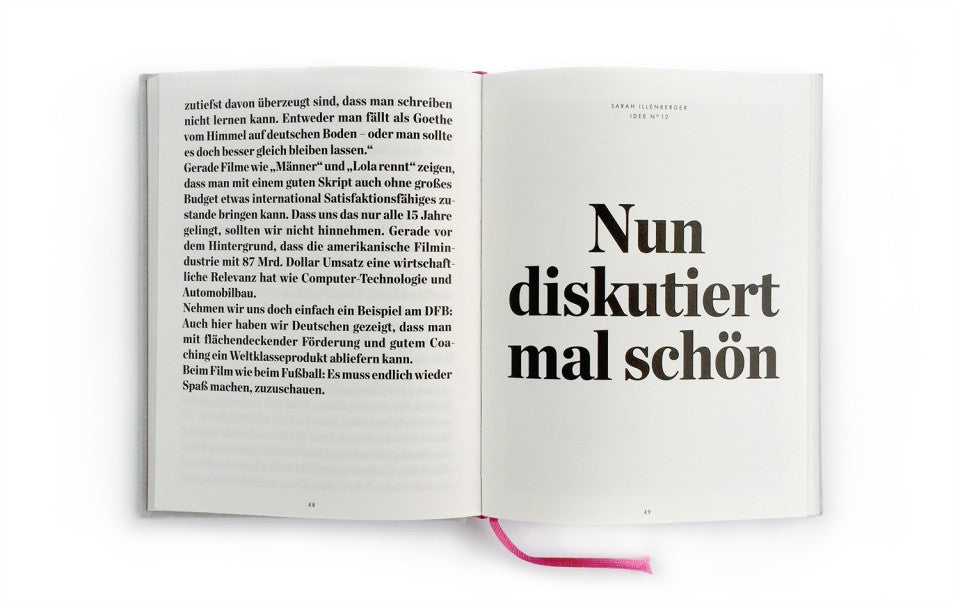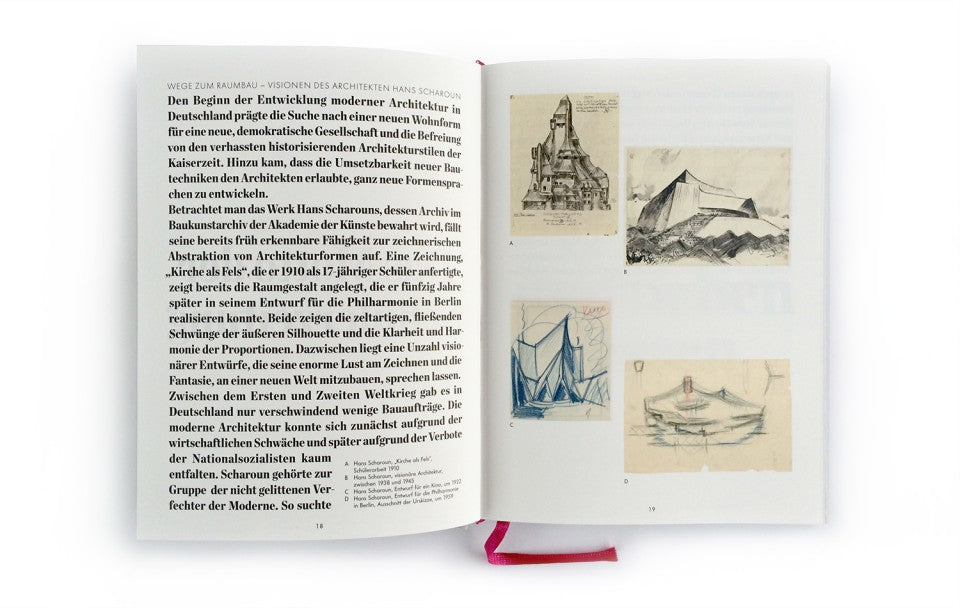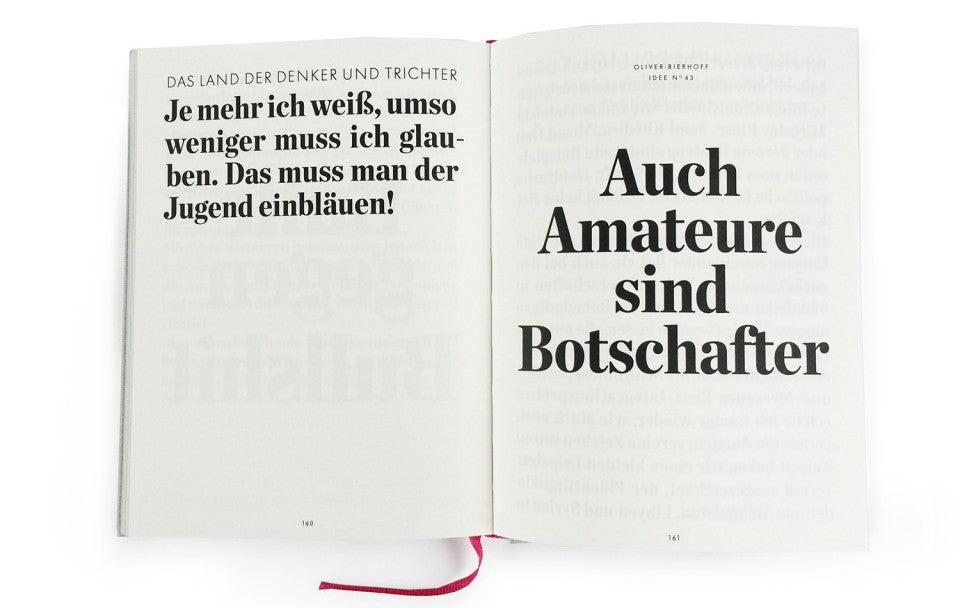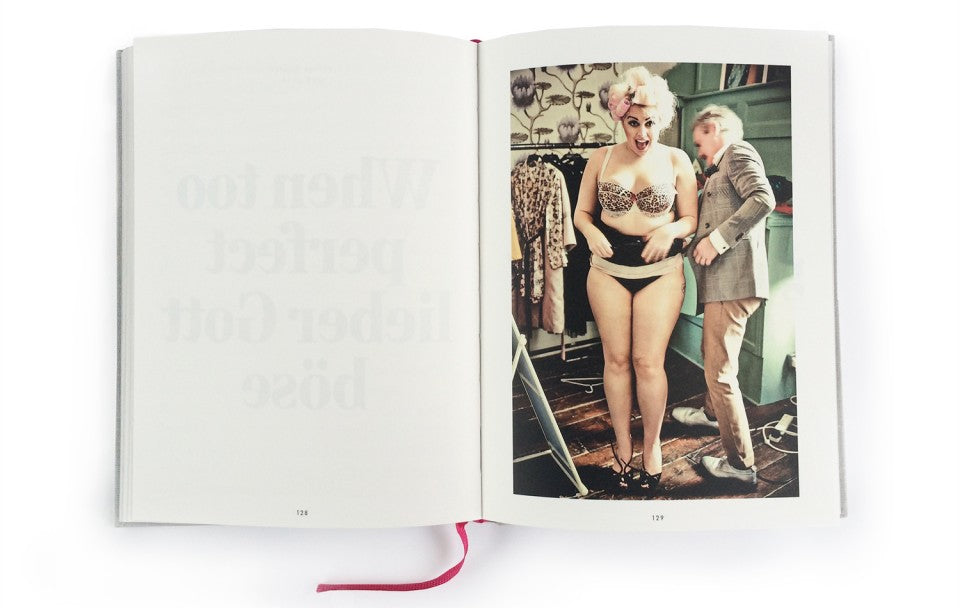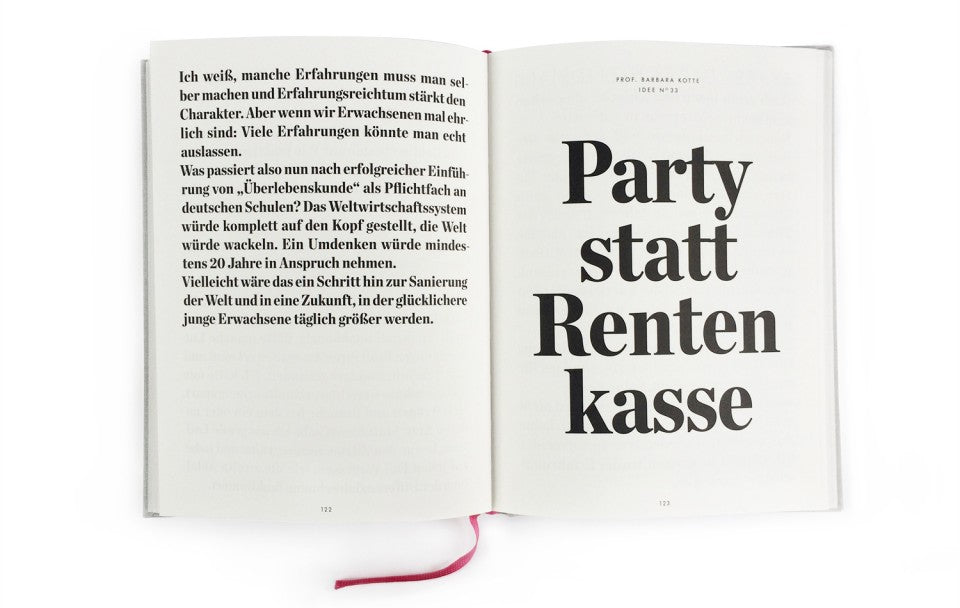 Hardcover, Fadenbindung
Format: 15 cm x 20 cm

selling price
35,00 €
Regular price
VAT included.
Auf Lager! Schon in 1–3 Werktagen bei dir.
The mother of all vague questions is "What if?". And the prompt answer to that is "You have to." So the Art Directors Club asked itself: what would happen if one were to do what one should do to make this small village in Germany more beautiful. More beautiful in the sense of: more livable and loveable. 50 heads, from Oliver Bierhoff to Hartmut Esslinger, have thought about this question.
And came up with answers that are summarized in this booklet. Why 50? Because 50 is a round number and this year marks the 50th anniversary of the ADC. Why does this collection of ideas bear the "wirD"? Because it somehow sounds like the future, like departure. After: will be, Germany. If only all questions could be answered so easily. Or: it's good that they aren't. Because then we would never have asked ourselves: What would happen if Germany could just leave all five straight? And a little more fun than a career in mind? What if everyone who had something to say could also speak? And didn't wooden paths lead straight to the social scaffold? Oha, that sounds like the really thick boards. But fear not: nothing must, everything willD.
Sprache: Deutsch
Herausgeber: ADC Deutschland, Stephan Vogel
Gestaltung: Anja Steinig (Cover), Redaktionelle Koordination Breier
Verarbeitung: Hardcover, Fadenbindung
Maße: 15 cm x 20 cm
ISBN: 978-3-944721-49-1
Erscheinungsdatum: 1. August 2015

Germany: €3.50
We deliver within Germany free of charge from €19!

Austria, Belgium, the Netherlands, Luxembourg and Denmark: €5.00
Europe, Switzerland, USA, Canada: €7.50
Worldwide shipping: €15.00
All packages are handed over to DHL for shipping. Existing goods will be invoiced immediately and delivered within 2 - 4 working days. Please note that these delivery times are average information from our delivery partners and we cannot guarantee them. Backorders will be billed and shipped as soon as they are in stock. You will receive email notifications of the delivery status of your order once it has shipped.

EU and international orders usually arrive within 7-14 days.
WirD.
selling price
35,00 €
Regular price