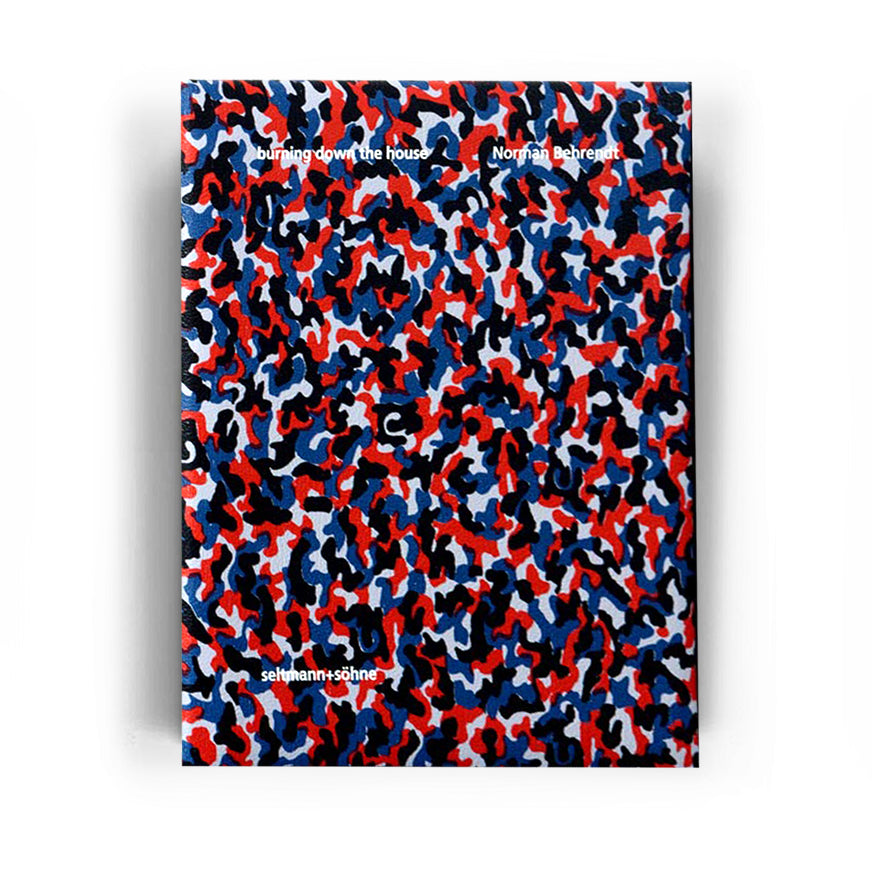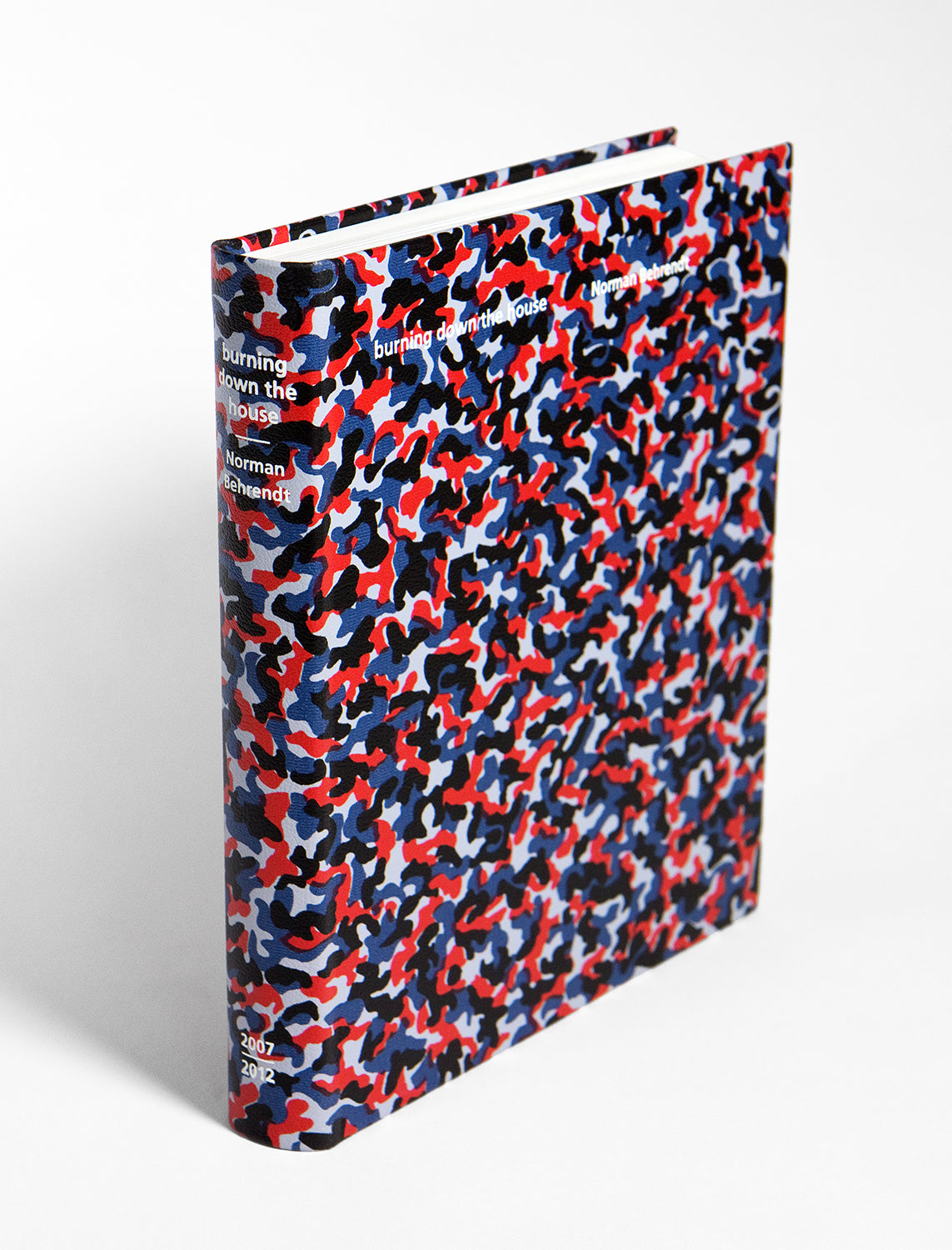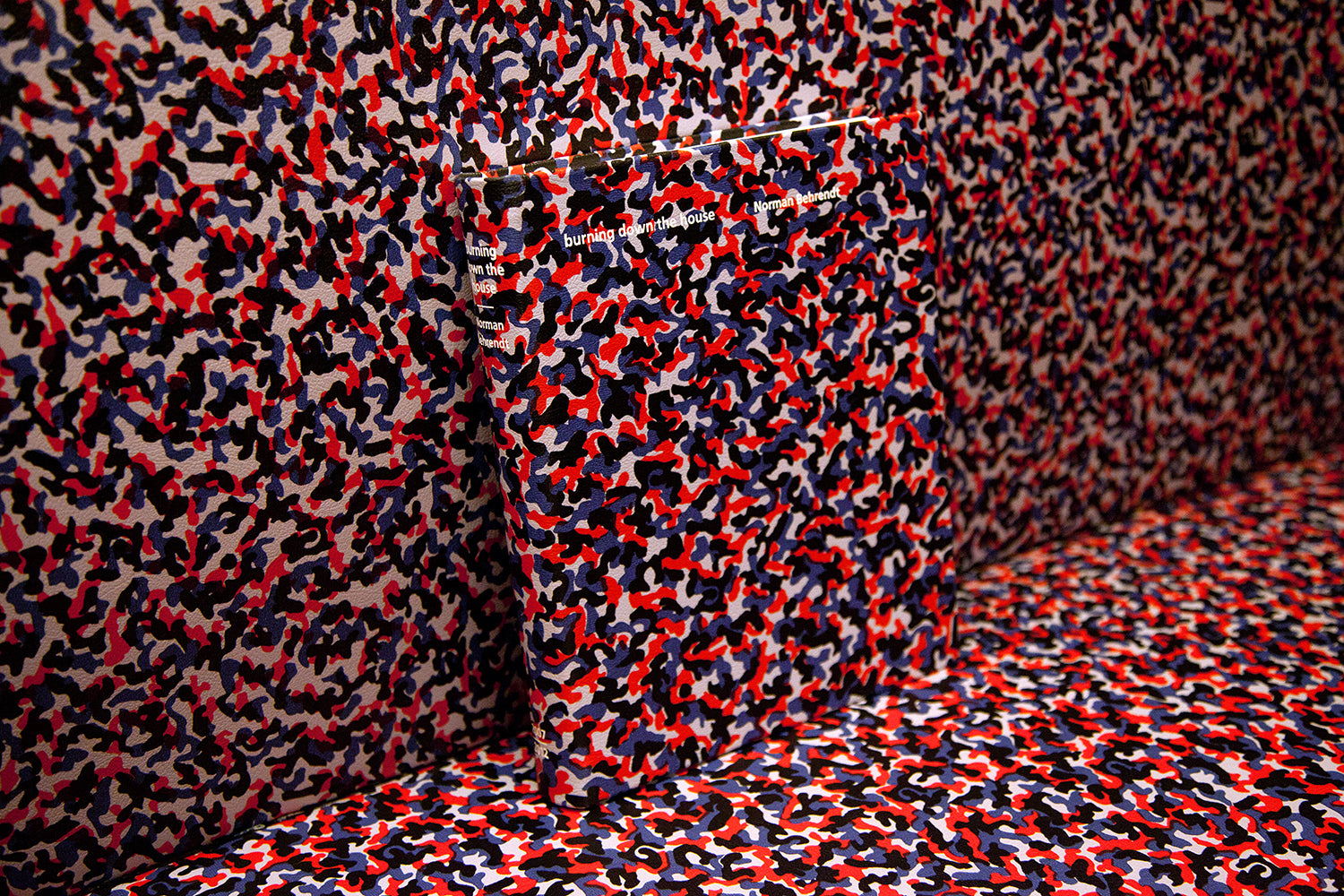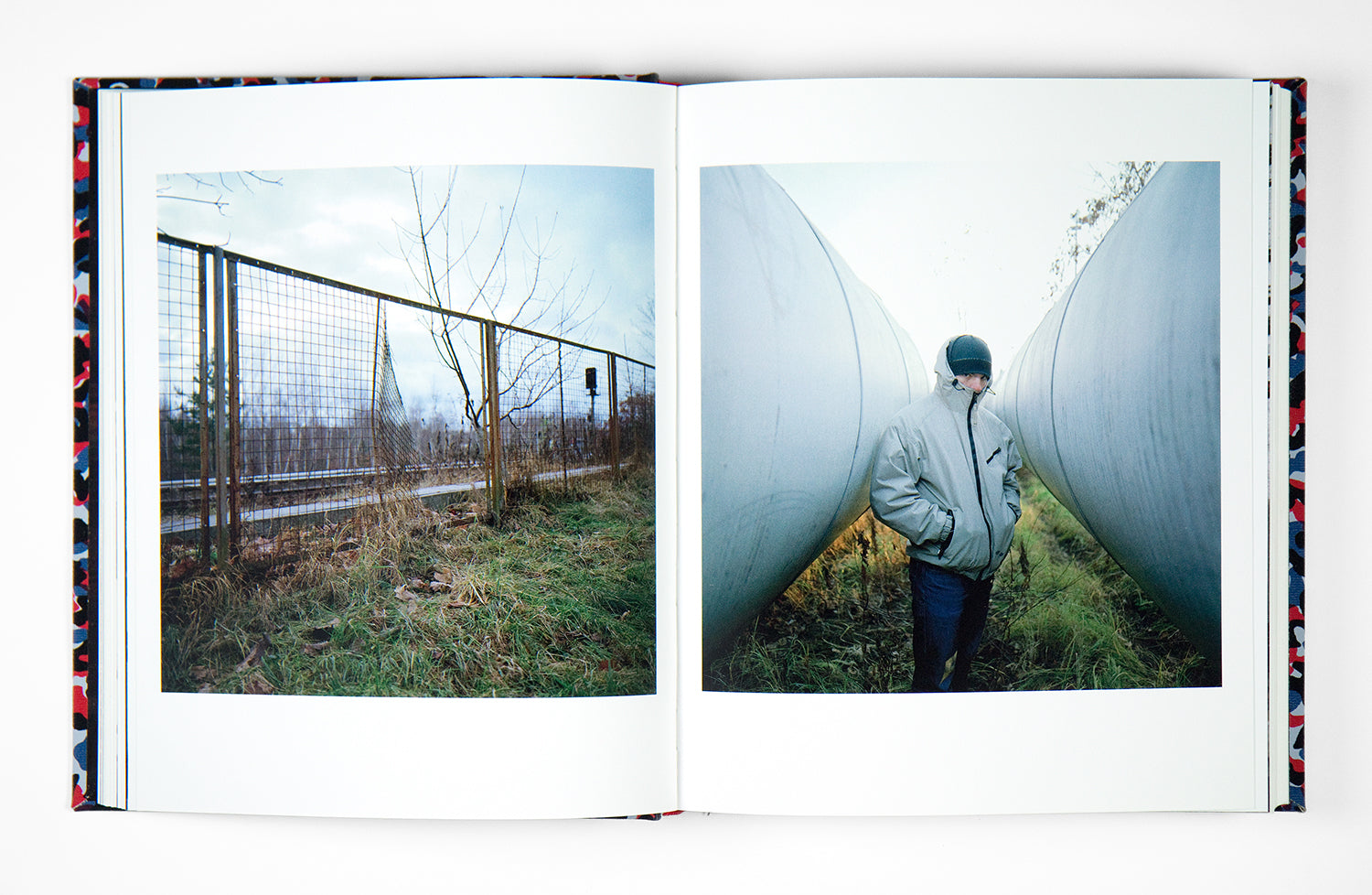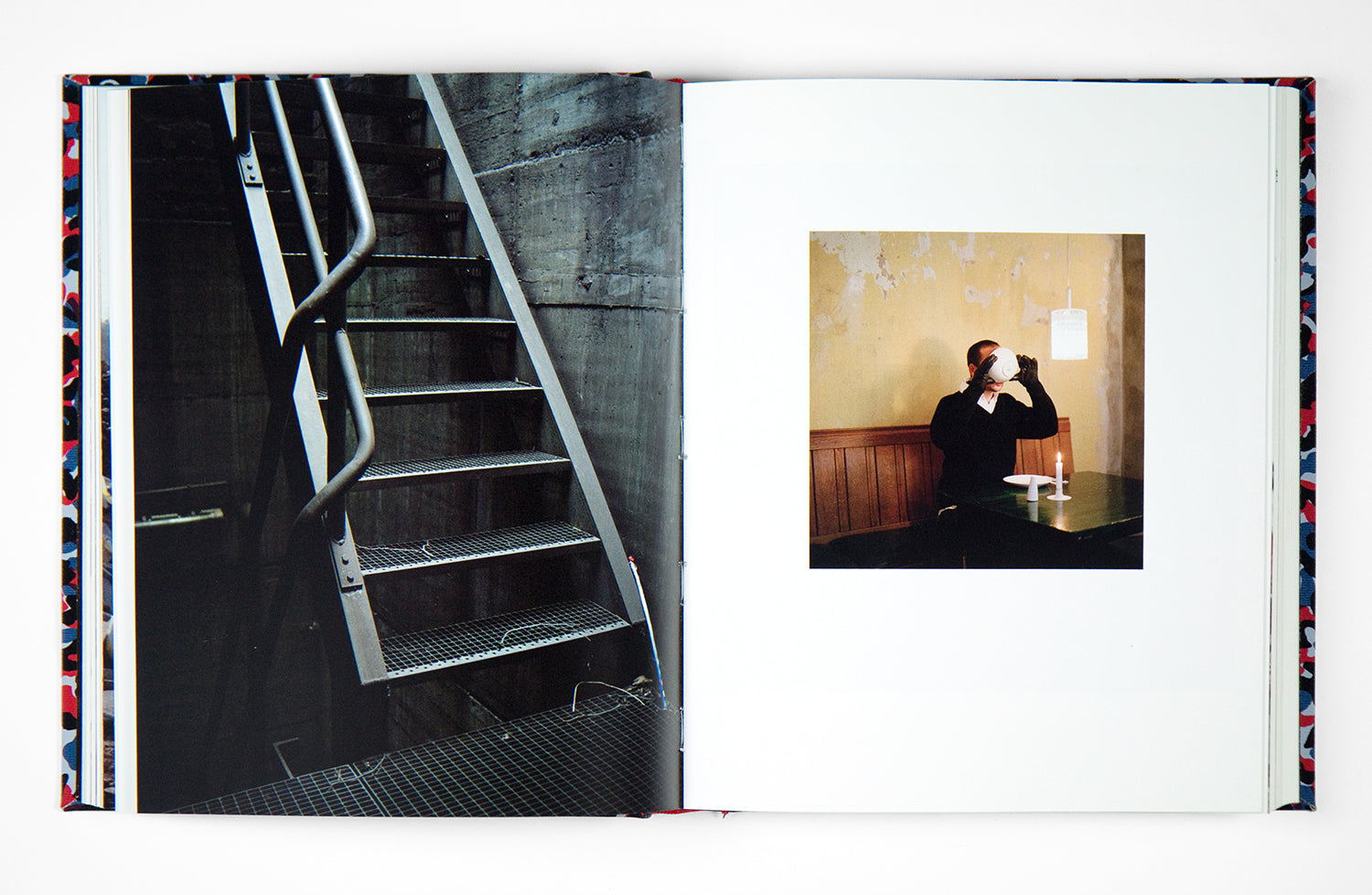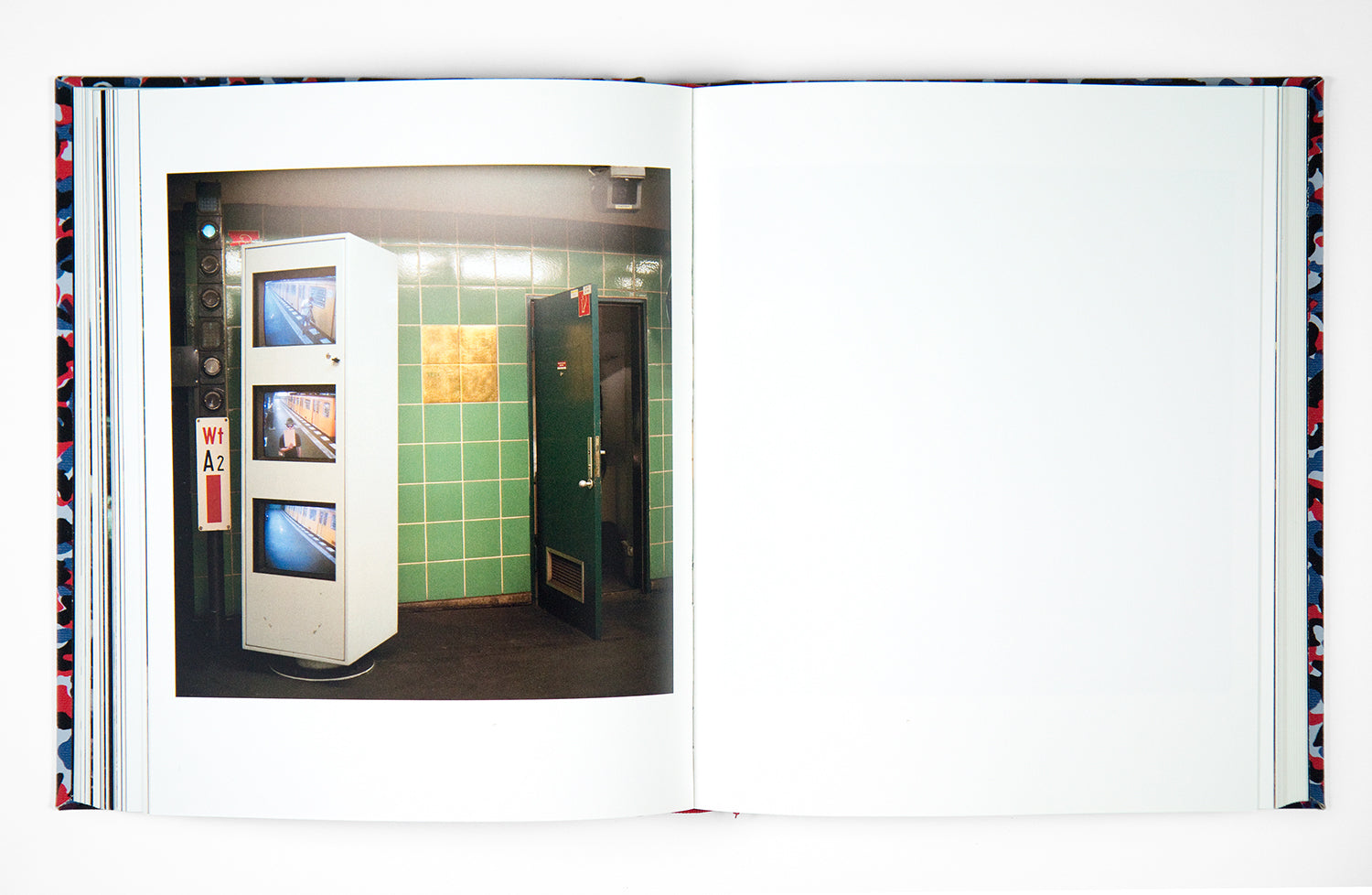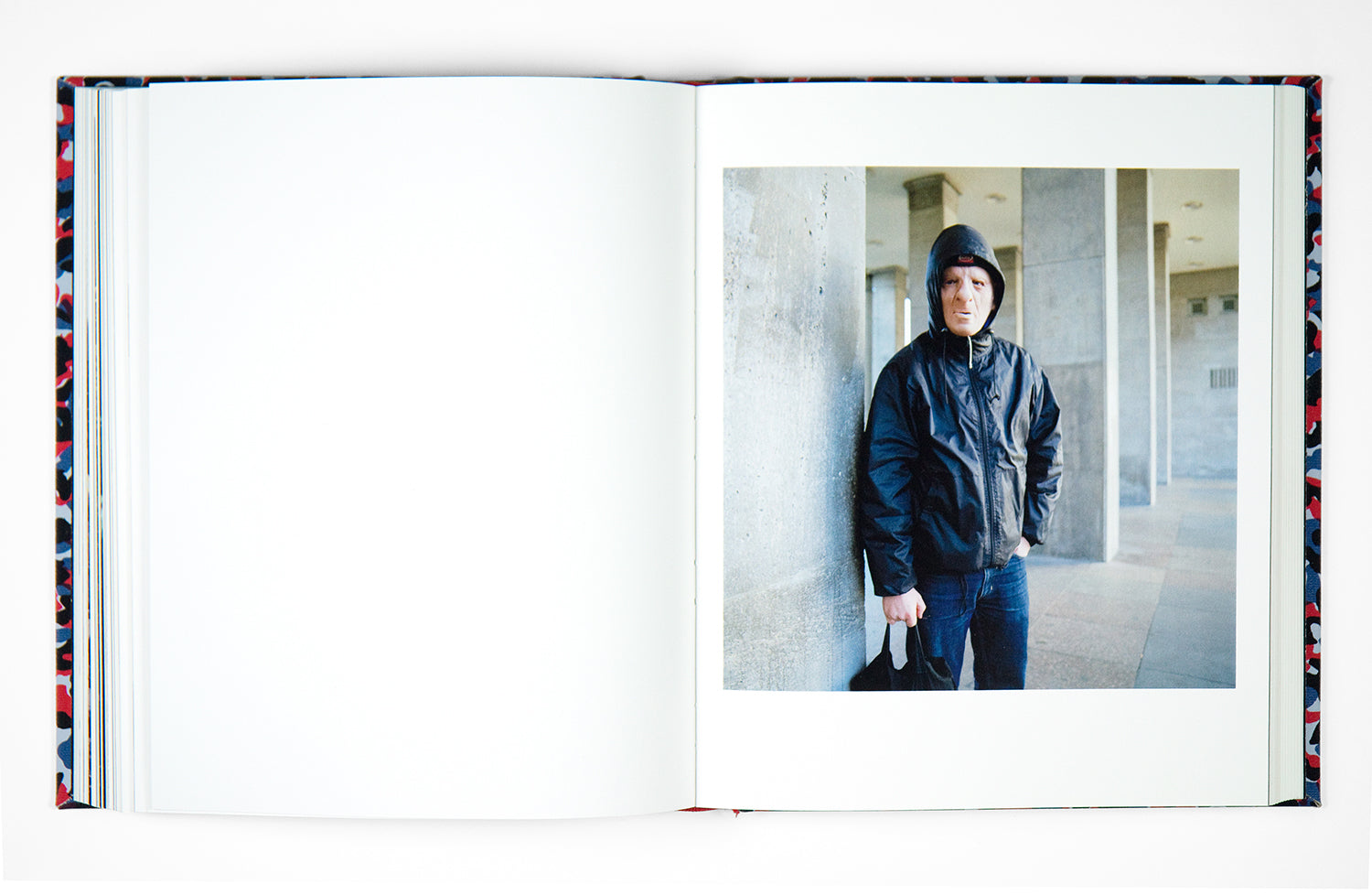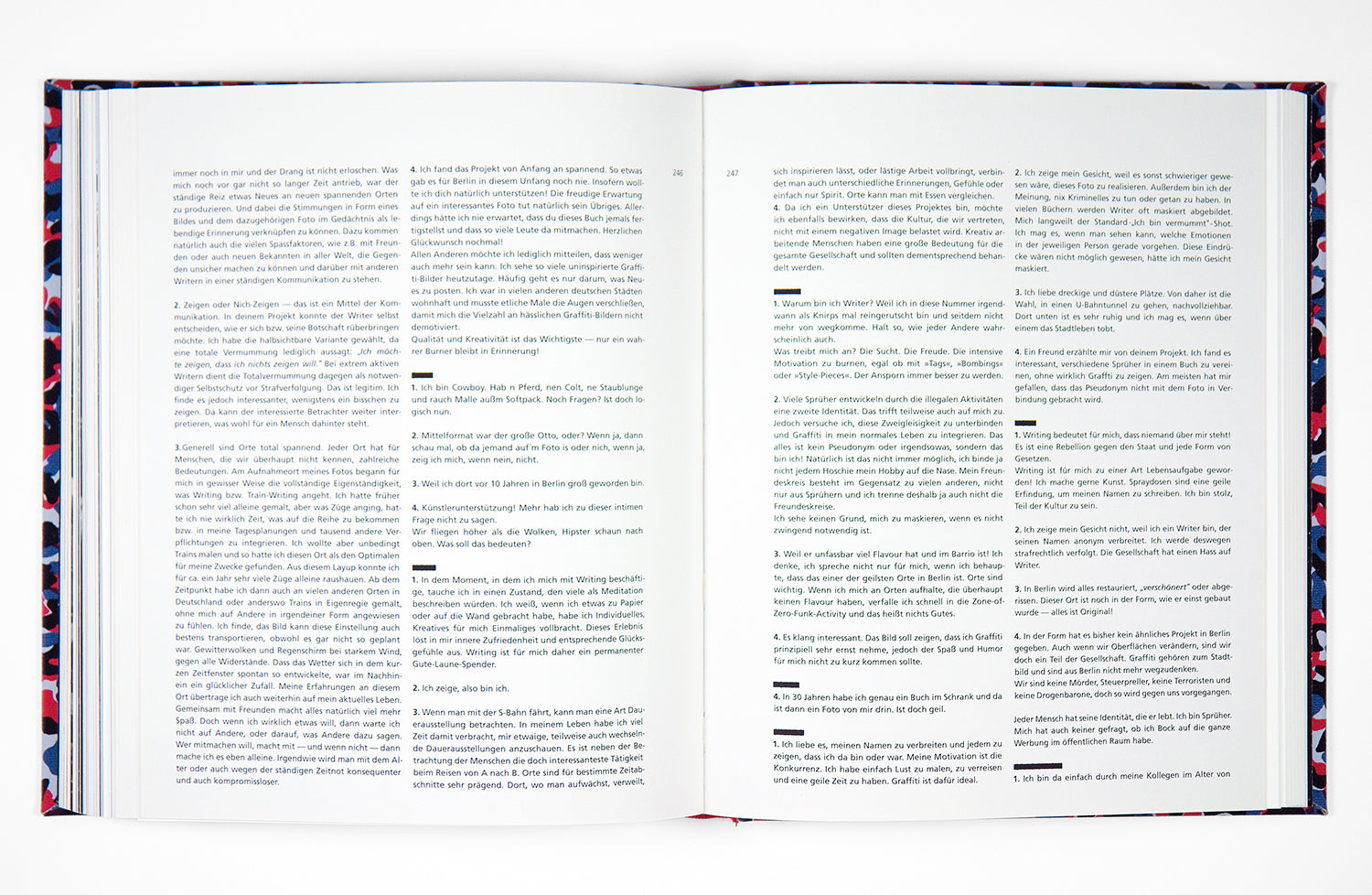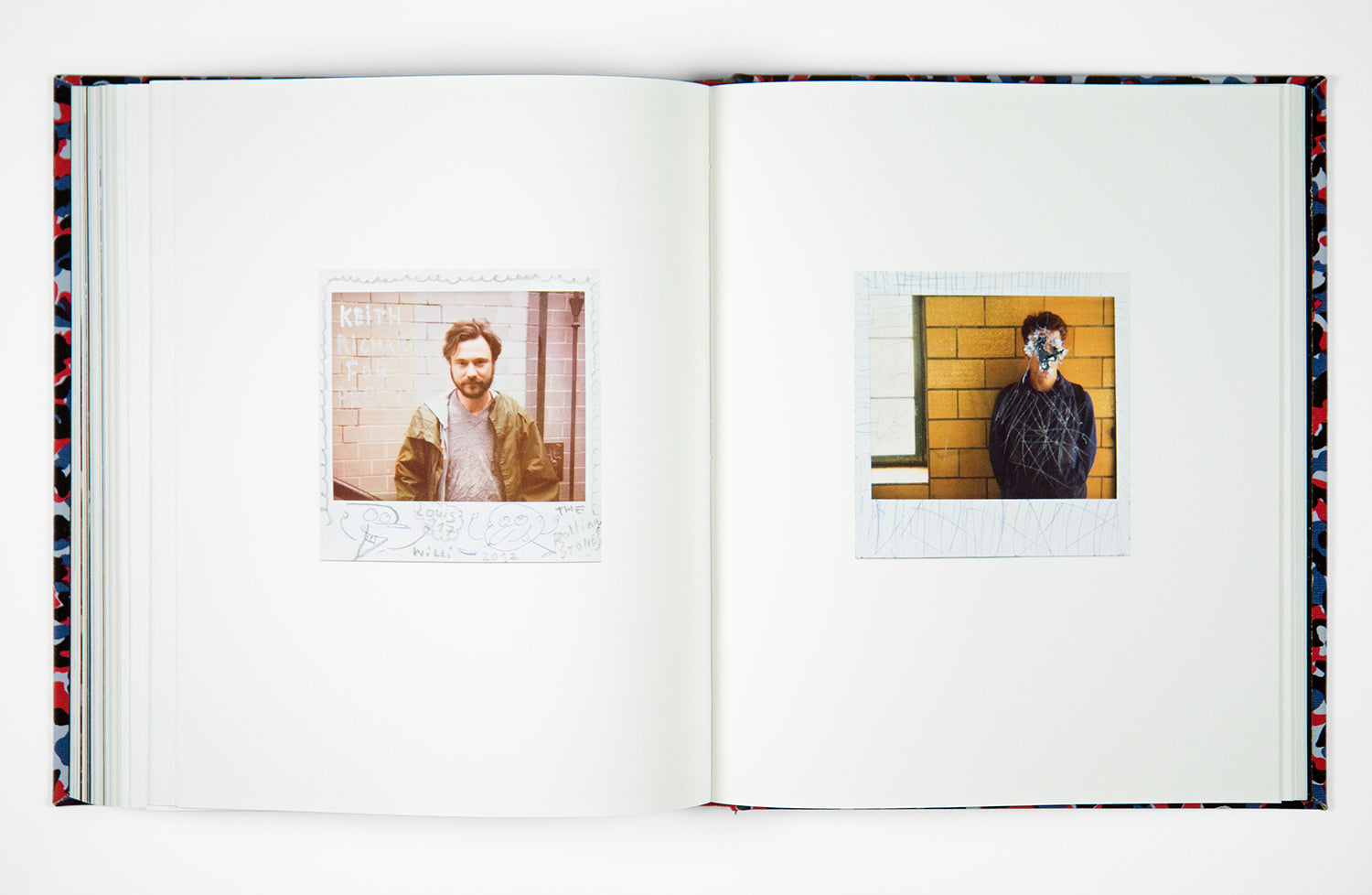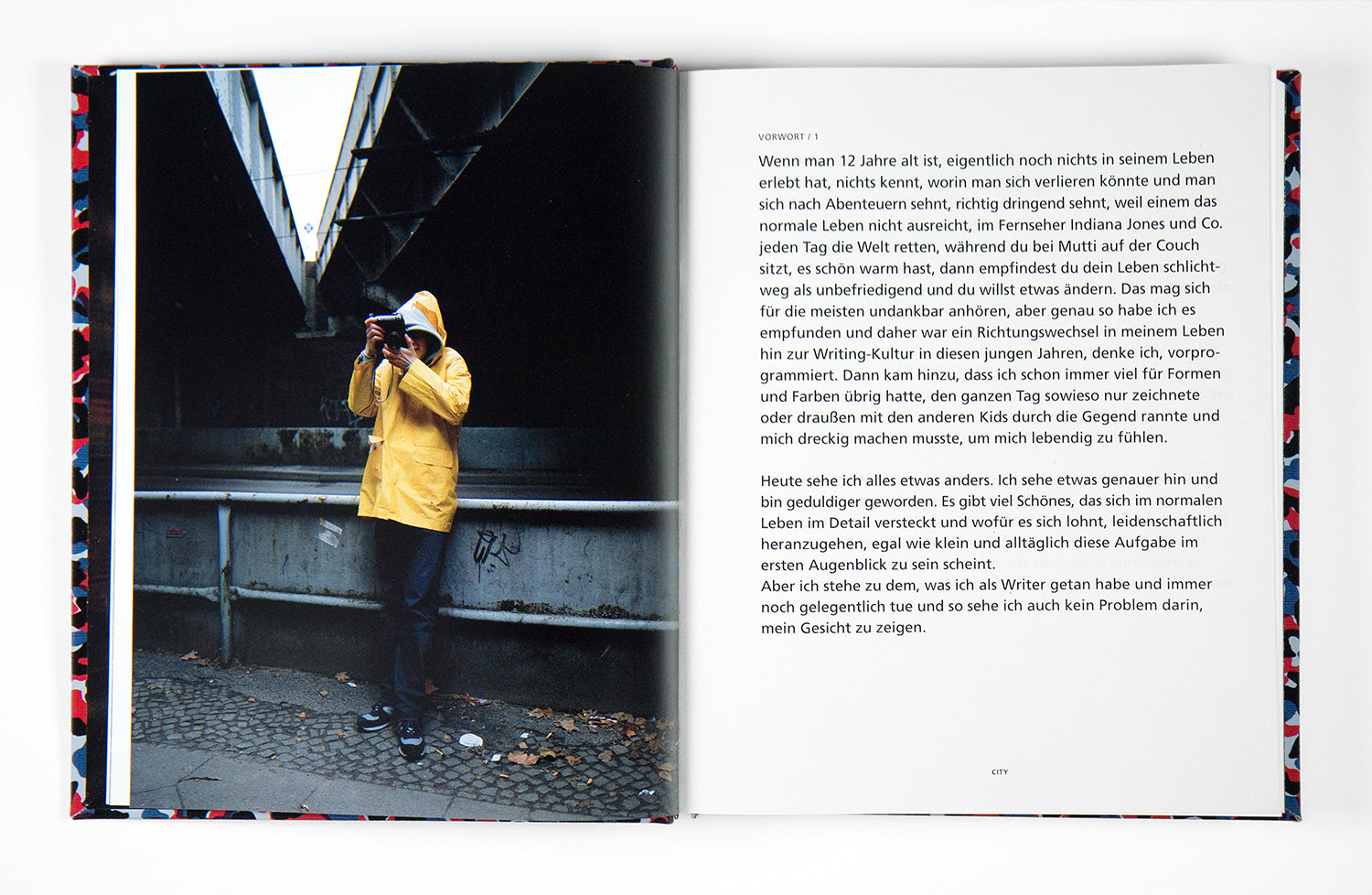 Hardcover, Fadenbindung
Format: 21 cm x 26 cm
Seitenanzahl: 396 Seiten
selling price
59,00 €
Regular price
VAT included.
The photo book, which won first prize at the international photo book festival in Kassel, provides a detailed insight into the world of Berlin graffiti writers for the first time. Detached from stereotypes and with the conscious decision not to depict graffiti, Behrendt aims to present the anonymous authors of Berlin's public space and to give a face to the often and much discussed topic of illegal writing on the wall. On the one hand, Behrendt meets the actors with an analogue medium-format camera and a precise concept that leaves the choice of location and the type of revelation to the writers. On the other hand, a Polaroid series was created with portraits specially alienated by the writers. The tension between visibility and anonymity becomes particularly clear here in view of the possible consequences of identification by third parties.
Over a period of 5 years, more than 80 portraits and interviews were created, which open up intimate access to the protagonists of the scene. A total of 396 pages of photos and texts are presented on four different, selected papers in German and English. The unique thing: the book is bound into the original seat cover fabric of the Berlin subway - a logistical and bookbinding challenge. And therefore a real collector's item for every photo book lover!
Sprache: Deutsch, Englisch
Herausgeber: Norman Behrendt
Fotografie: Norman Behrendt
Verarbeitung: Hardcover, Fadenbindung
Seiten: 396
Maße: 21 cm x 26 cm
ISBN: 978-3-944721-23-1
Erscheinungsdatum: 1. September 2014

Germany: €3.50
We deliver within Germany free of charge from €19!

Austria, Belgium, the Netherlands, Luxembourg and Denmark: €5.00
Europe, Switzerland, USA, Canada: €7.50
Worldwide shipping: €15.00
All packages are handed over to DHL for shipping. Existing goods will be invoiced immediately and delivered within 2 - 4 working days. Please note that these delivery times are average information from our delivery partners and we cannot guarantee them. Backorders will be billed and shipped as soon as they are in stock. You will receive email notifications of the delivery status of your order once it has shipped.

EU and international orders usually arrive within 7-14 days.
Burning Down the House
selling price
59,00 €
Regular price