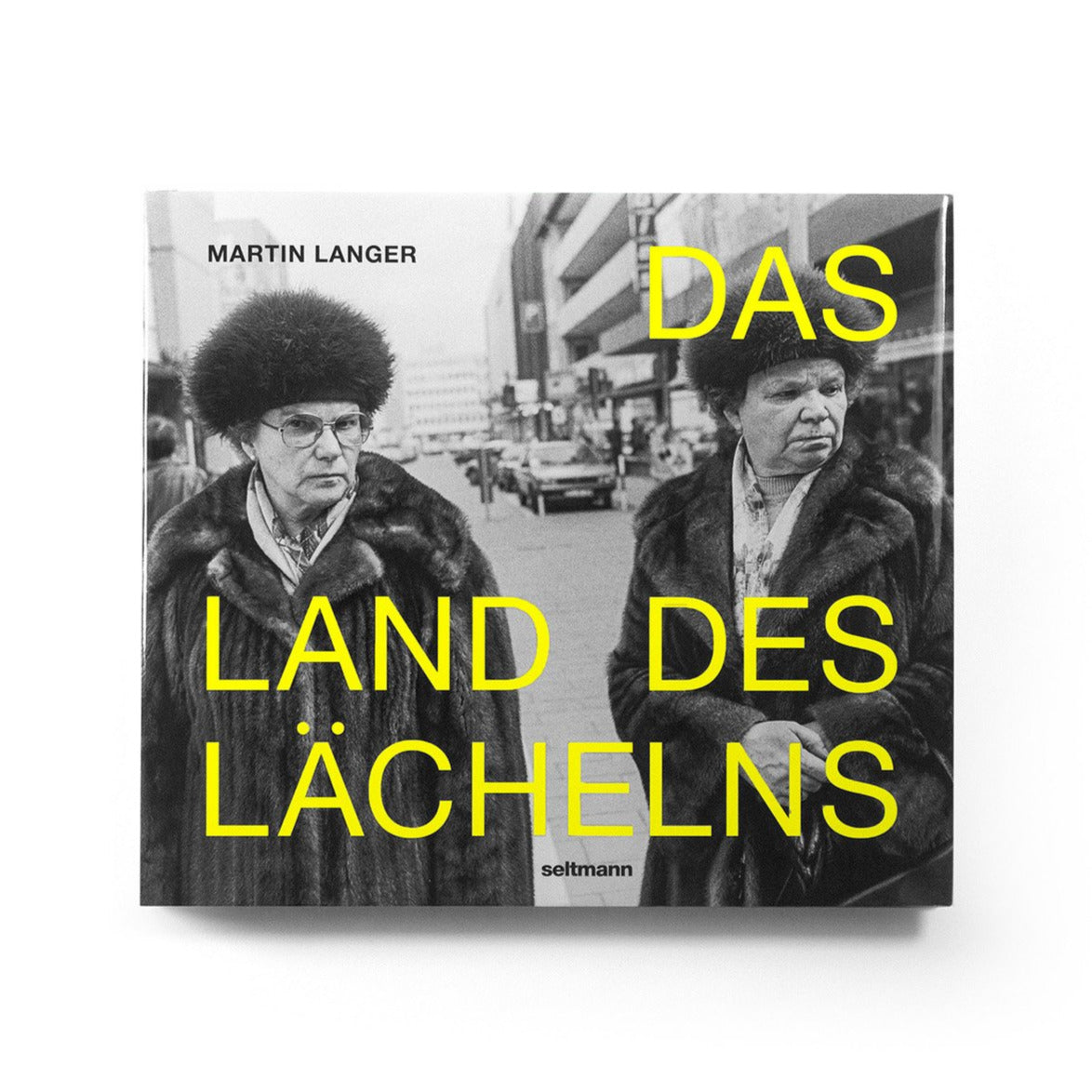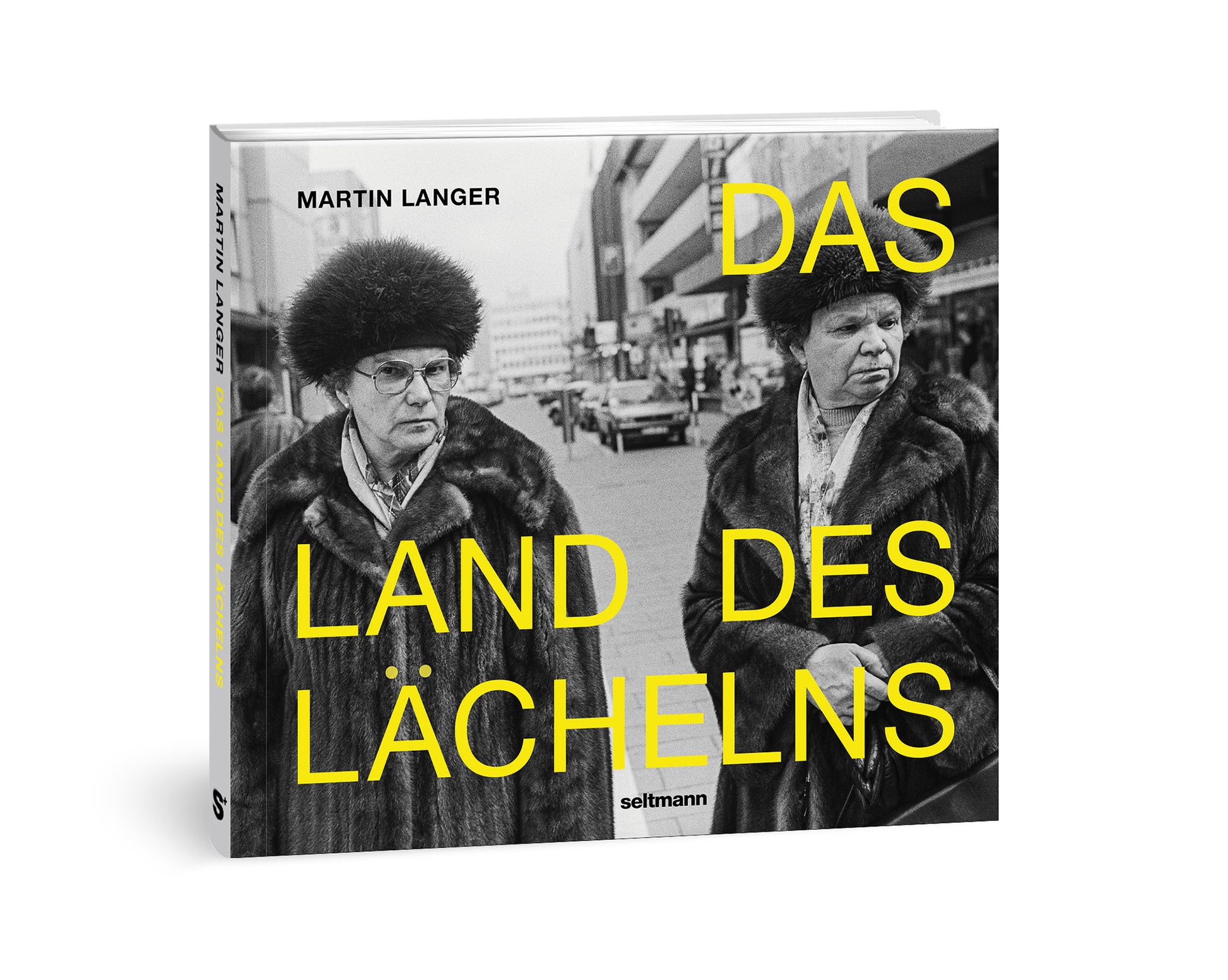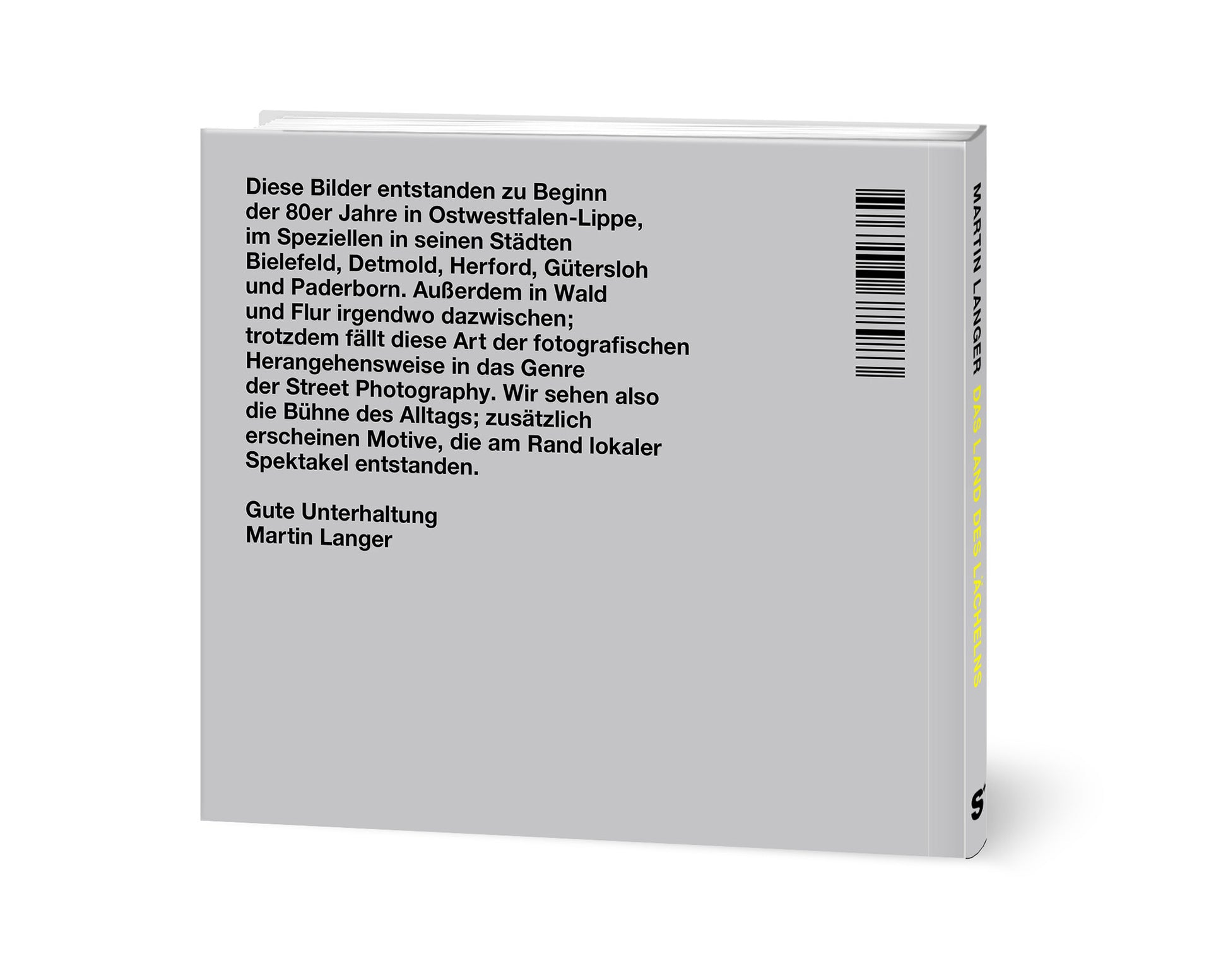 Hardcover mit Schutzumschlag
Format: 21 cm x 24 cm
Seitenanzahl: 108 Seiten
selling price
39,00 €
Regular price
VAT included.
Auf Lager! Schon in 1–3 Werktagen bei dir.
The 80s are not that long ago, but optically a lot has changed.
The black and white photographs show everyday life in a West German province. These pictures were taken in the early 1980s in Ostwestfalen-Lippe, specifically in its cities of Bielefeld, Detmold, Herford, Gütersloh and Paderborn. Also in the woods and fields somewhere in between; nevertheless, this kind of photographic approach falls into the genre of street photography. So we see the stage of everyday life; in addition, motifs that arose on the fringes of local spectacles appear.

 
About the photographer:
Martin Langer studied photography design in Bielefeld in the 80s. Since then he has been working from Hamburg as a photographer on political and social issues. His highly acclaimed photos such as B. the man with Germany jersey, Hitler salute and urine-stained trousers (Rostock '92) are icons of post-war photography and can be found in important collections and museums. He received numerous prizes and awards for his satirical and funny pictures of everyday life; his work has also been in the stock of the Deutsche Fotothek since 2020.
Sprache: deutsch
Herausgeber: Oliver Seltmann, Martin Langer
Fotografie: Martin Langer
Gestaltung: Stefan Küstner
Verarbeitung: Hardcover mit Schutzumschlag
Seiten: 108
Maße: 21 cm x 24 cm
ISBN: 978-3-946688-98-3
Erscheinungsdatum: 15. Juli 2021

Germany: €3.50
We deliver within Germany free of charge from €19!

Austria, Belgium, the Netherlands, Luxembourg and Denmark: €5.00
Europe, Switzerland, USA, Canada: €7.50
Worldwide shipping: €15.00
All packages are handed over to DHL for shipping. Existing goods will be invoiced immediately and delivered within 2 - 4 working days. Please note that these delivery times are average information from our delivery partners and we cannot guarantee them. Backorders will be billed and shipped as soon as they are in stock. You will receive email notifications of the delivery status of your order once it has shipped.

EU and international orders usually arrive within 7-14 days.
Das Land des Lächelns
selling price
39,00 €
Regular price