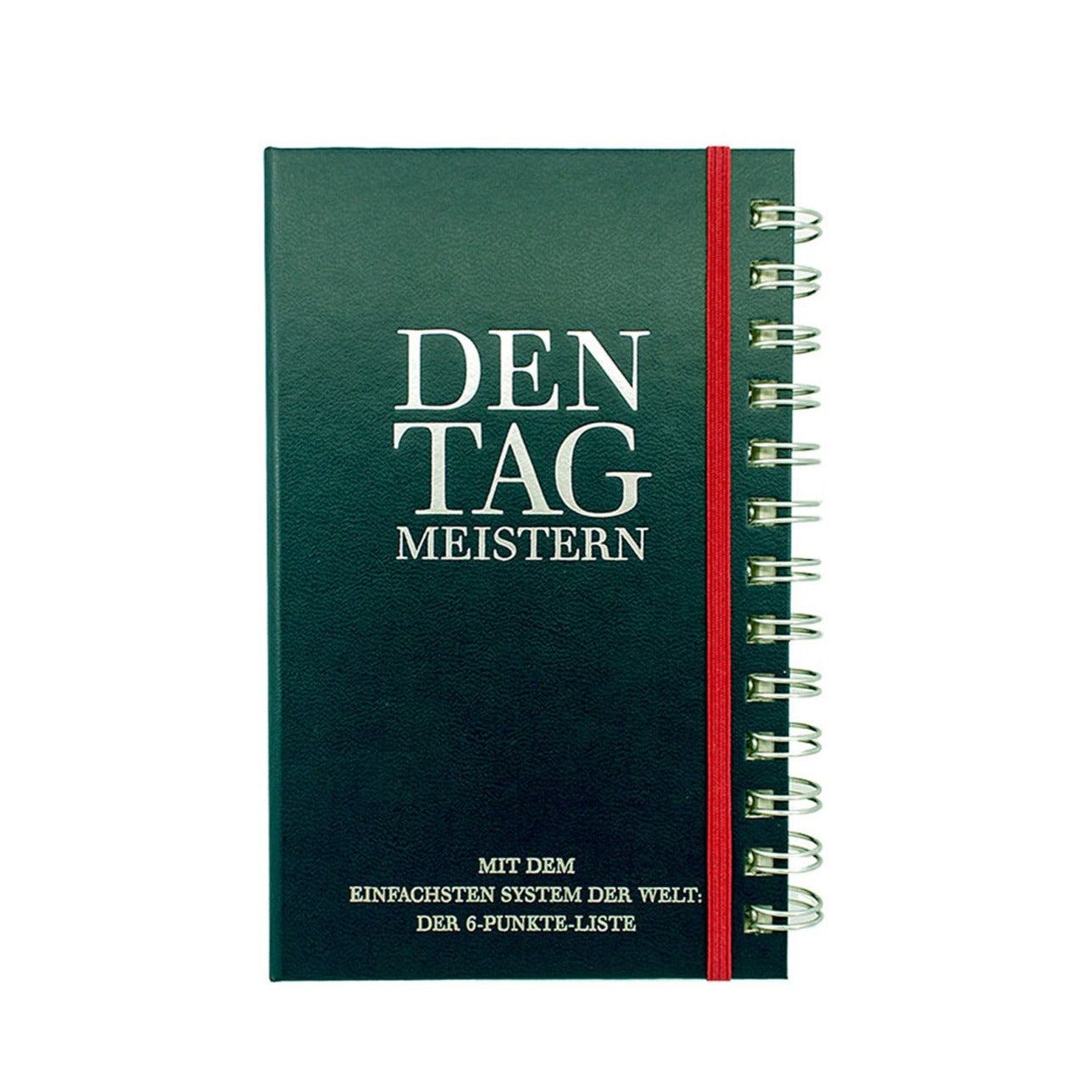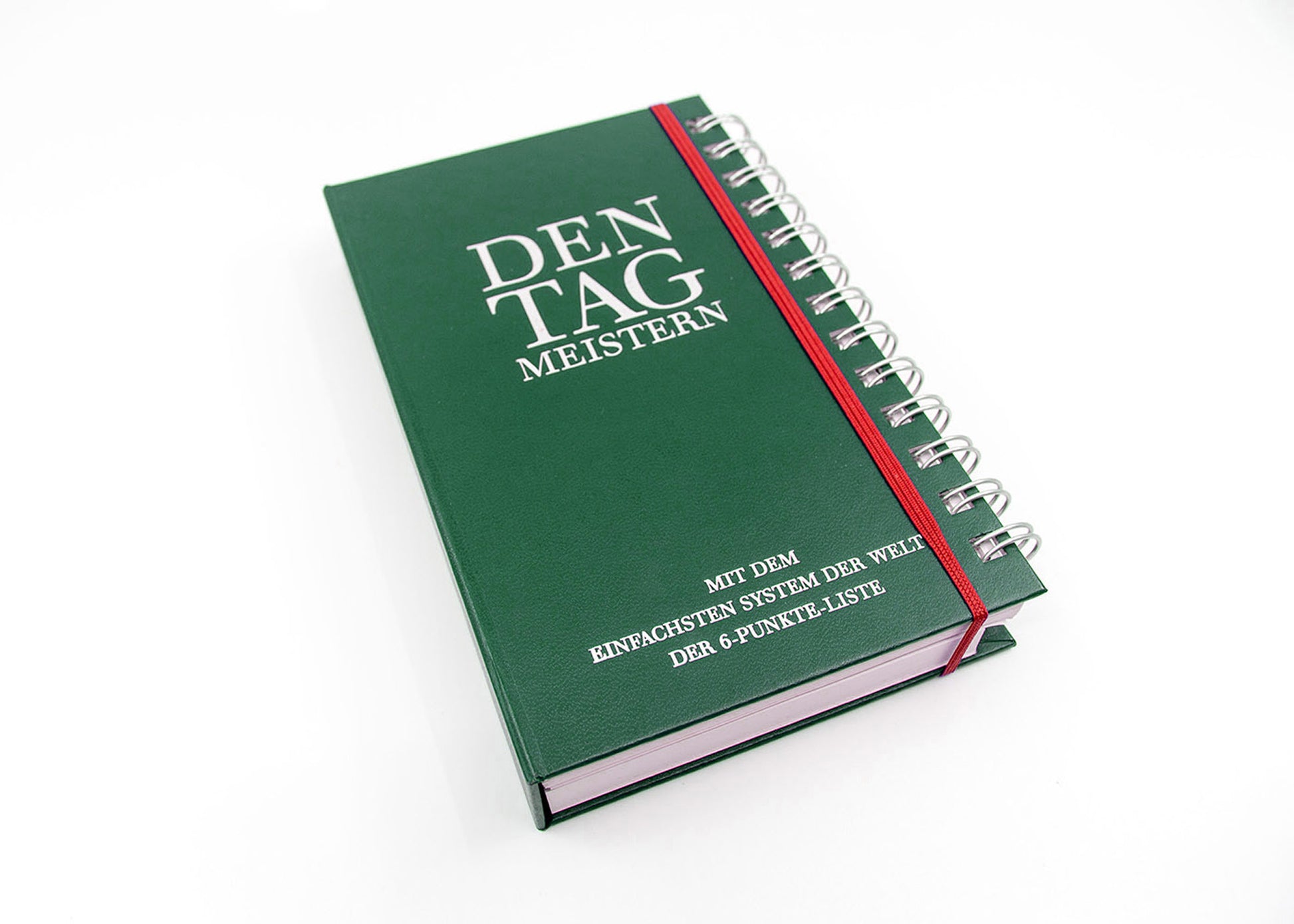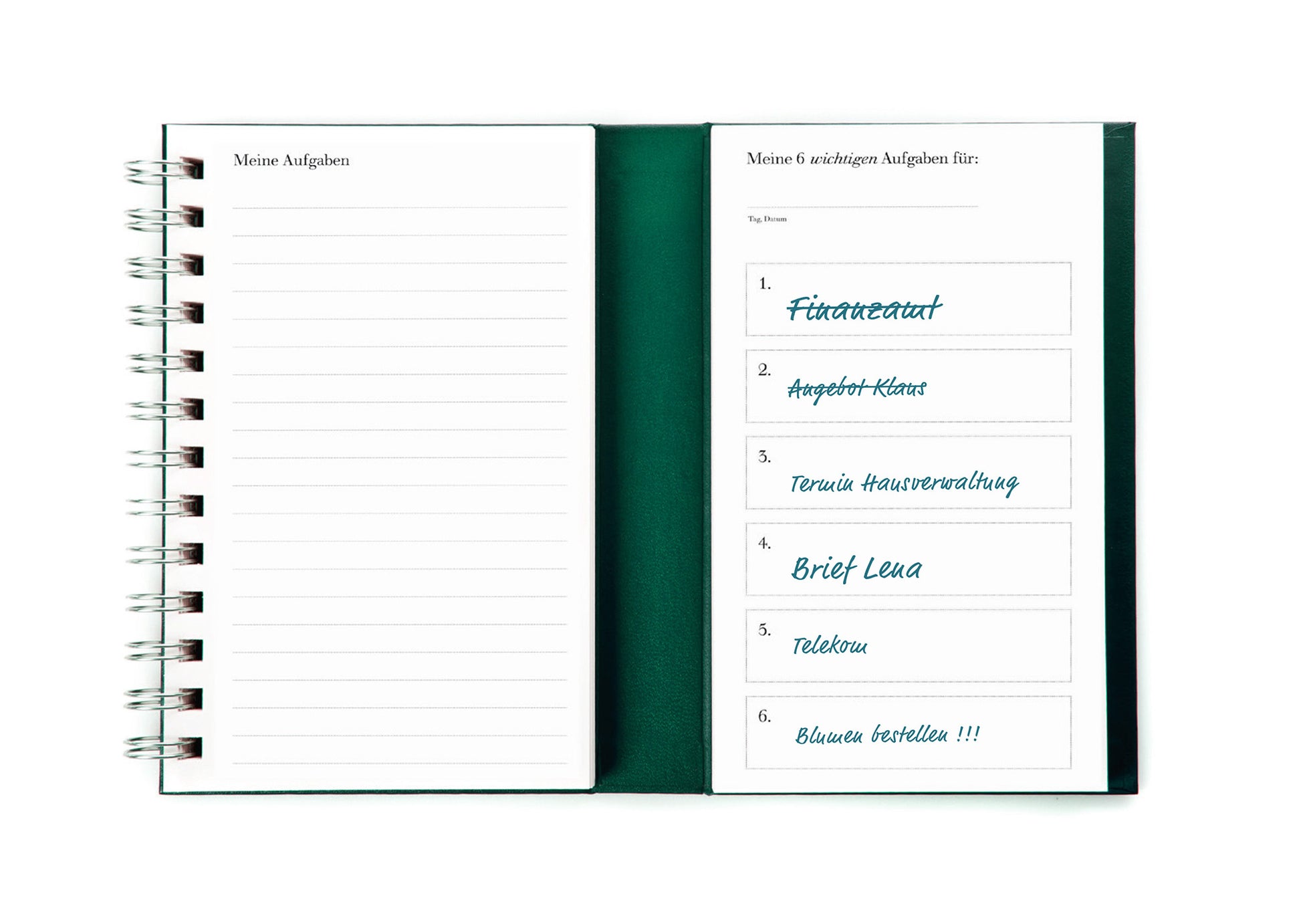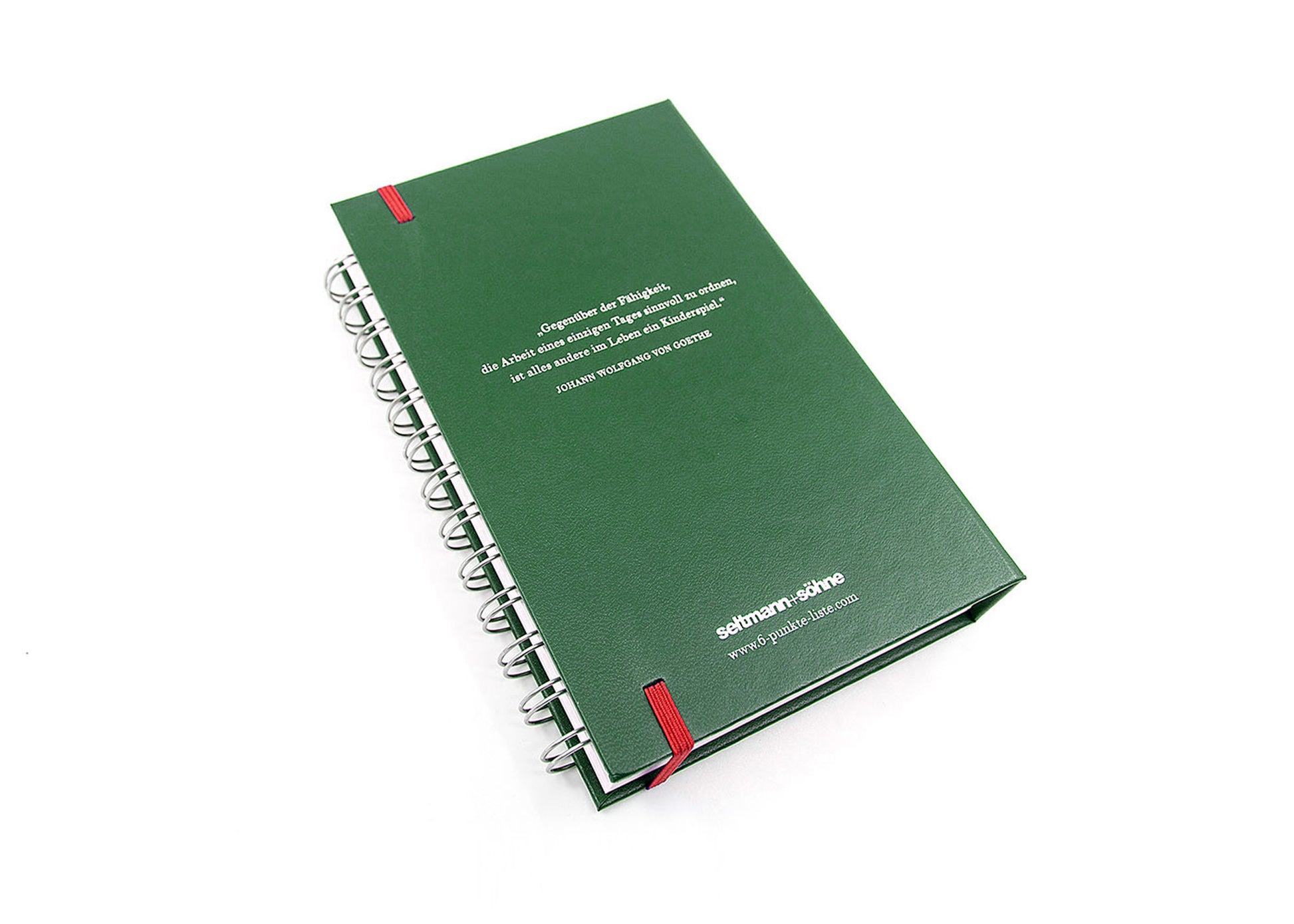 Tagebuch
Format: 12 cm x 18 cm
Seitenanzahl: 150 Seiten
selling price
24,90 €
Regular price
VAT included.
Auf Lager! Schon in 1–3 Werktagen bei dir.
Countless unfinished tasks, phone calls, e-mails, important appointments and commitments await us every day. Doing justice to this every day is one of our greatest challenges. In order to master this, we must always be aware of how to distinguish important from unimportant actions. It is important to do the important things in addition to all the everyday business. But how do you manage that in hectic everyday life?
Very simple: With the simple but ingenious system of the 6-point list. An instrument that the American management consultant Ivy Lee developed back in the 1920s for entrepreneurial legends like the Rockefellers. Take just 10 minutes every evening to list the 6 important tasks for the next day in order of importance.
And experience noticeable changes in your professional and private everyday life after just a short time. And you successfully master your day!
Sprache: Deutsch
Herausgeber: Oliver Seltmann, Gerhard Huhn
Verarbeitung: Tagebuch
Seiten: 150
Maße: 12 cm x 18 cm
ISBN: 978-3-942831-58-1
Erscheinungsdatum: 4. November 2012

Germany: €3.50
We deliver within Germany free of charge from €19!

Austria, Belgium, the Netherlands, Luxembourg and Denmark: €5.00
Europe, Switzerland, USA, Canada: €7.50
Worldwide shipping: €15.00
All packages are handed over to DHL for shipping. Existing goods will be invoiced immediately and delivered within 2 - 4 working days. Please note that these delivery times are average information from our delivery partners and we cannot guarantee them. Backorders will be billed and shipped as soon as they are in stock. You will receive email notifications of the delivery status of your order once it has shipped.

EU and international orders usually arrive within 7-14 days.
Den Tag meistern
selling price
24,90 €
Regular price