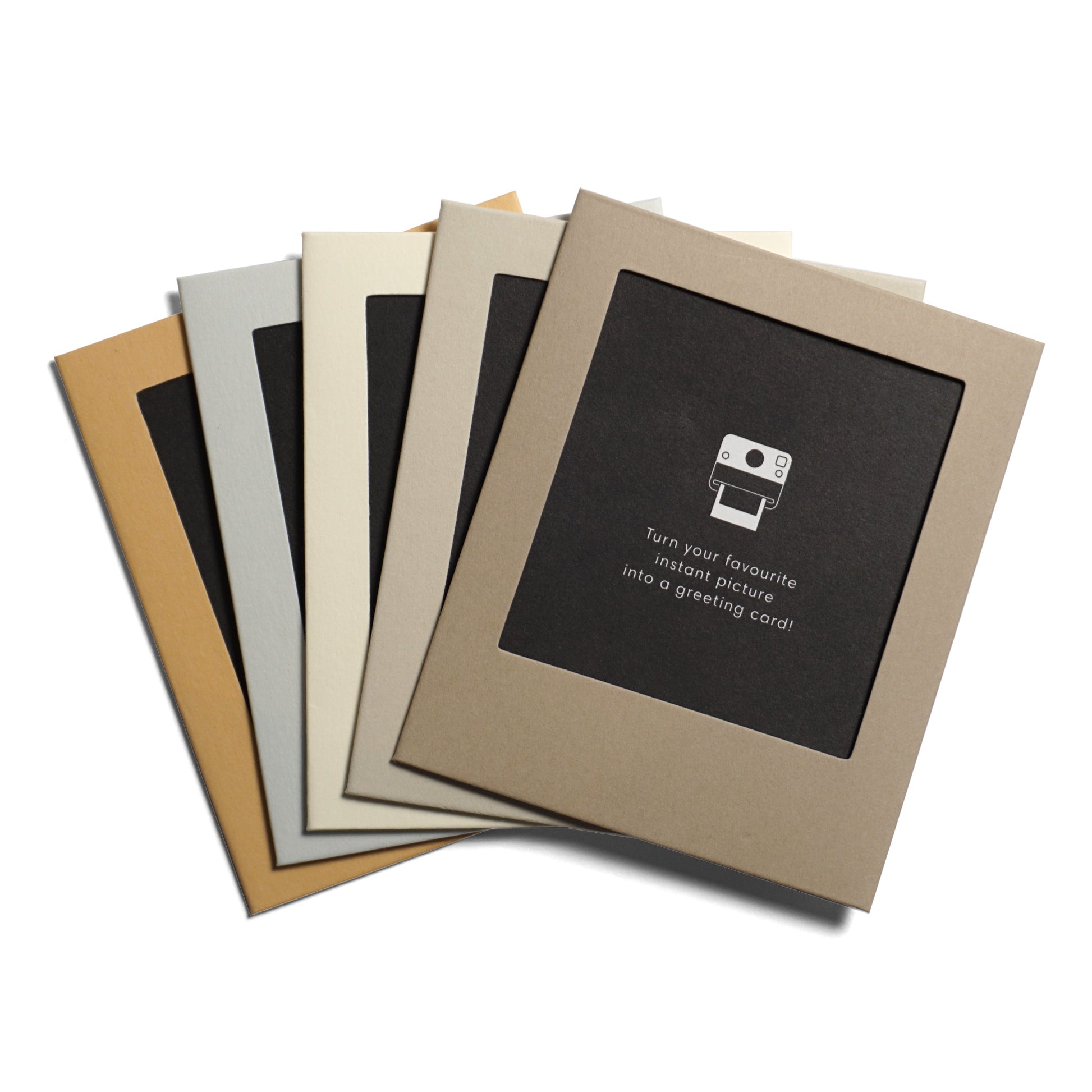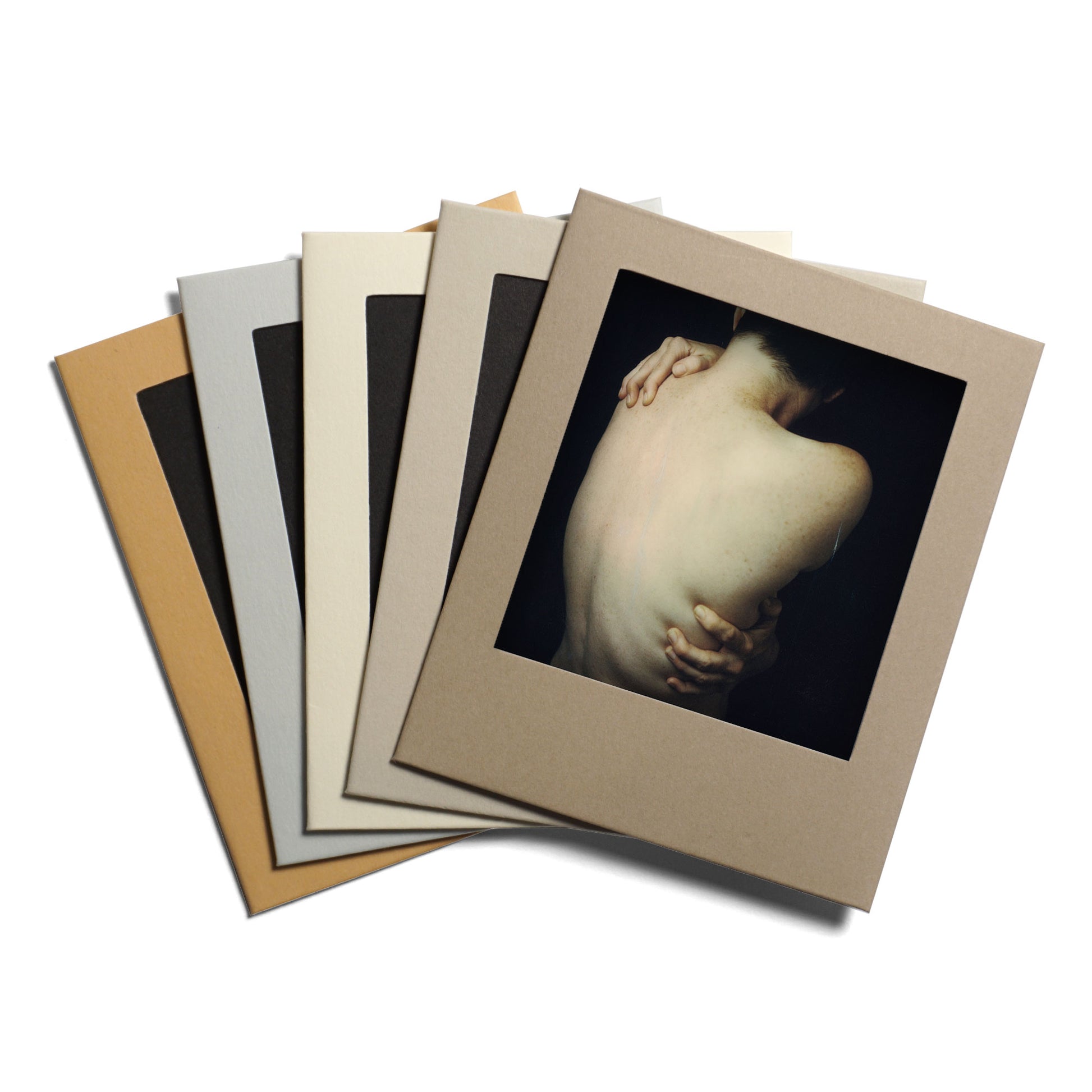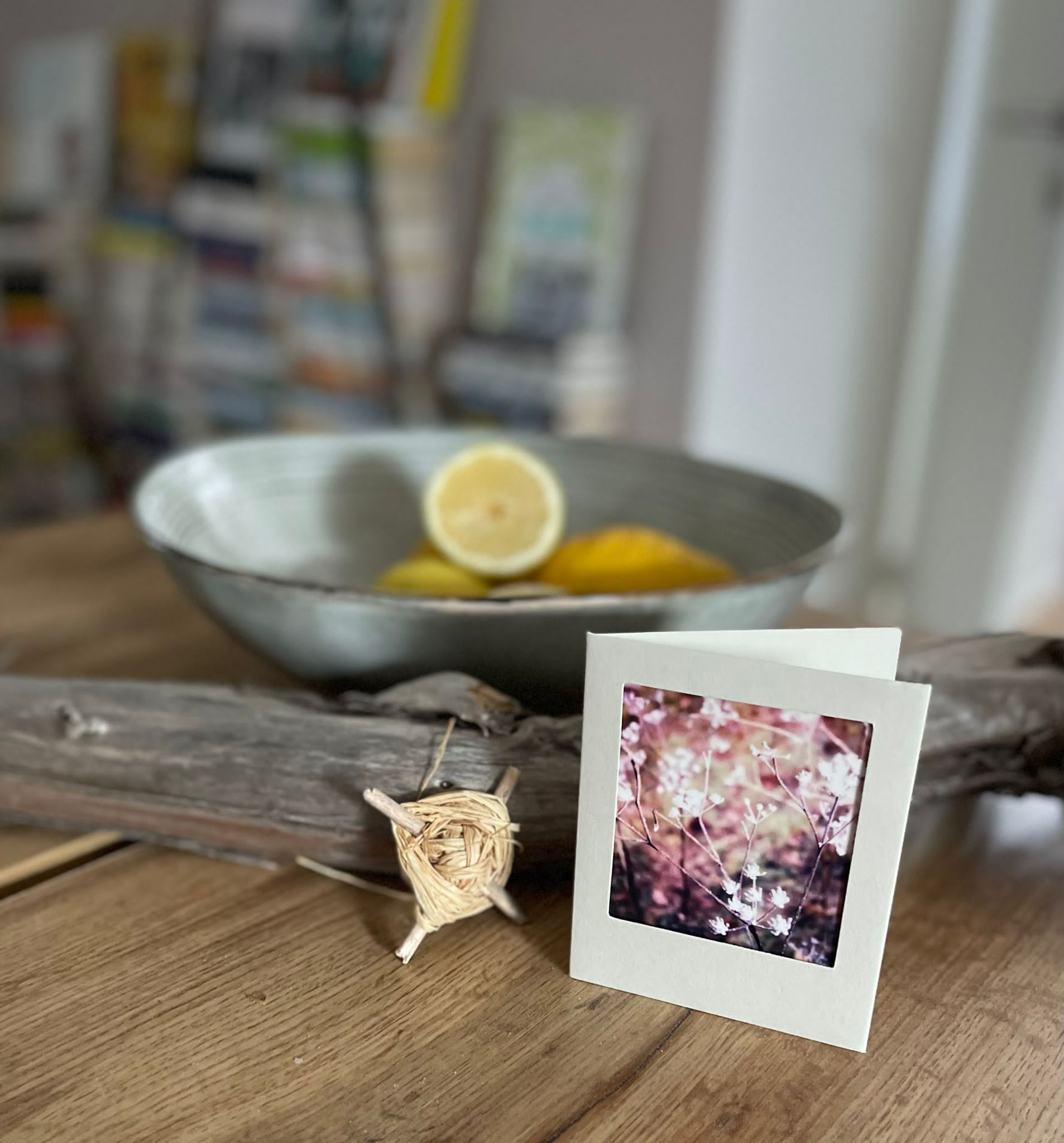 5 x Instant Photocards "Design"
300g durchgefärbter Karton
Format: 9,3 cm x 11,2 cm
Seitenanzahl: 5 x Einsteck-Passepartouts für Polaroid-Fotos Seiten
selling price
9,90 €
Regular price
VAT included.
Auf Lager! Schon in 1–3 Werktagen bei dir.
Since the beginning of the Photodarium, loyal fans have sent us photos of the calendar pages they have collected over the years and the greeting cards they have made themselves. That gave us the idea: a high-quality insert card into which you can insert the calendar pages of the Photodarium or Flowers calendar.
Herausgeber: Seltmann Publishers
Autor: Seltmann Publishers
Gestaltung: Seltmann Publishers
Verarbeitung: 300g durchgefärbter Karton
Seiten: 5 x Einsteck-Passepartouts für Polaroid-Fotos
Maße: 9,3 cm x 11,2 cm
ISBN: 799554846409
Erscheinungsdatum: 01.07.2022

Germany: €3.50
We deliver within Germany free of charge from €19!

Austria, Belgium, the Netherlands, Luxembourg and Denmark: €5.00
Europe, Switzerland, USA, Canada: €7.50
Worldwide shipping: €15.00
All packages are handed over to DHL for shipping. Existing goods will be invoiced immediately and delivered within 2 - 4 working days. Please note that these delivery times are average information from our delivery partners and we cannot guarantee them. Backorders will be billed and shipped as soon as they are in stock. You will receive email notifications of the delivery status of your order once it has shipped.

EU and international orders usually arrive within 7-14 days.
5 x Instant Photocards "Design"
selling price
9,90 €
Regular price