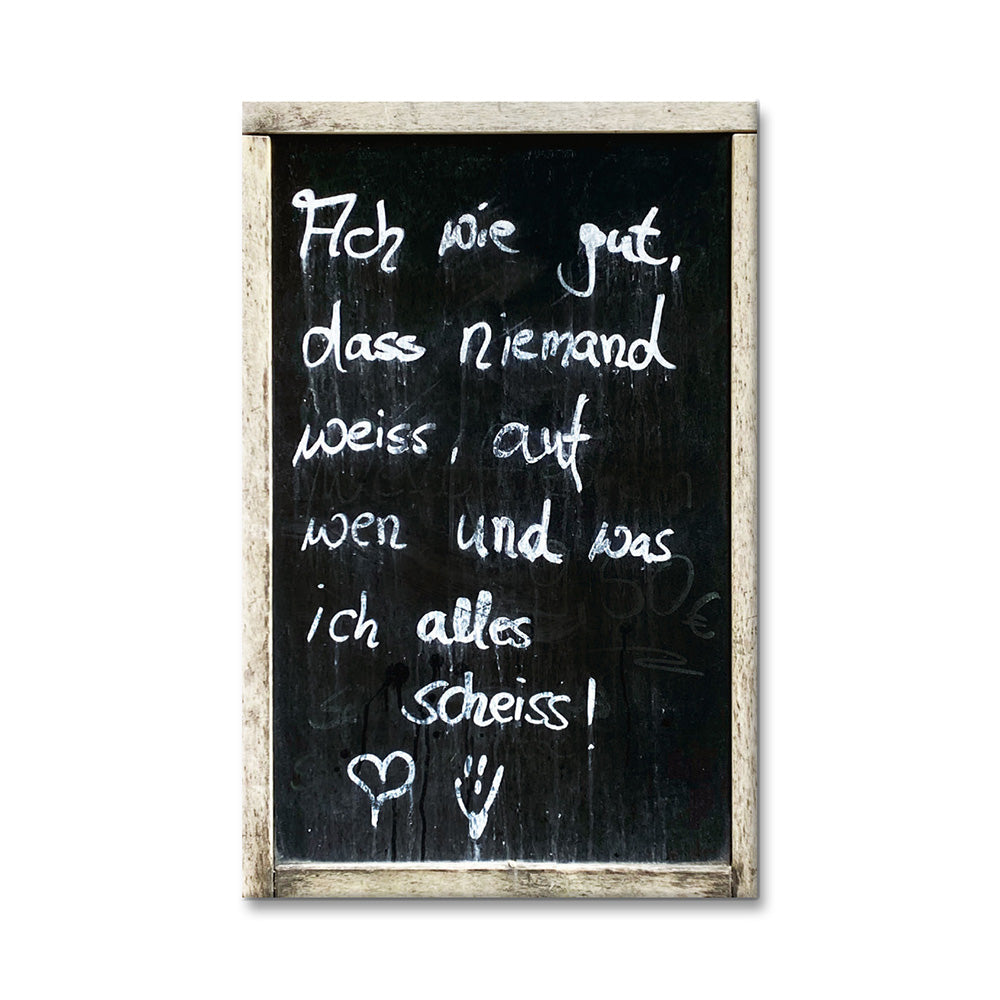 selling price
4,00 €
Regular price
VAT included.
Auf Lager! Schon in 1–3 Werktagen bei dir.
This is what the fans of the cult blog with almost a million followers on Instagram and Facebook have been waiting for. The 22 funniest and best sayings and found pieces of paper are now also available as fridge magnets.

Small, handy and cheeky - the perfect gift for a first date, the last day in the office or a standing party. There is always room for a nice magnet somewhere.
Magnet #MH008
selling price
4,00 €
Regular price