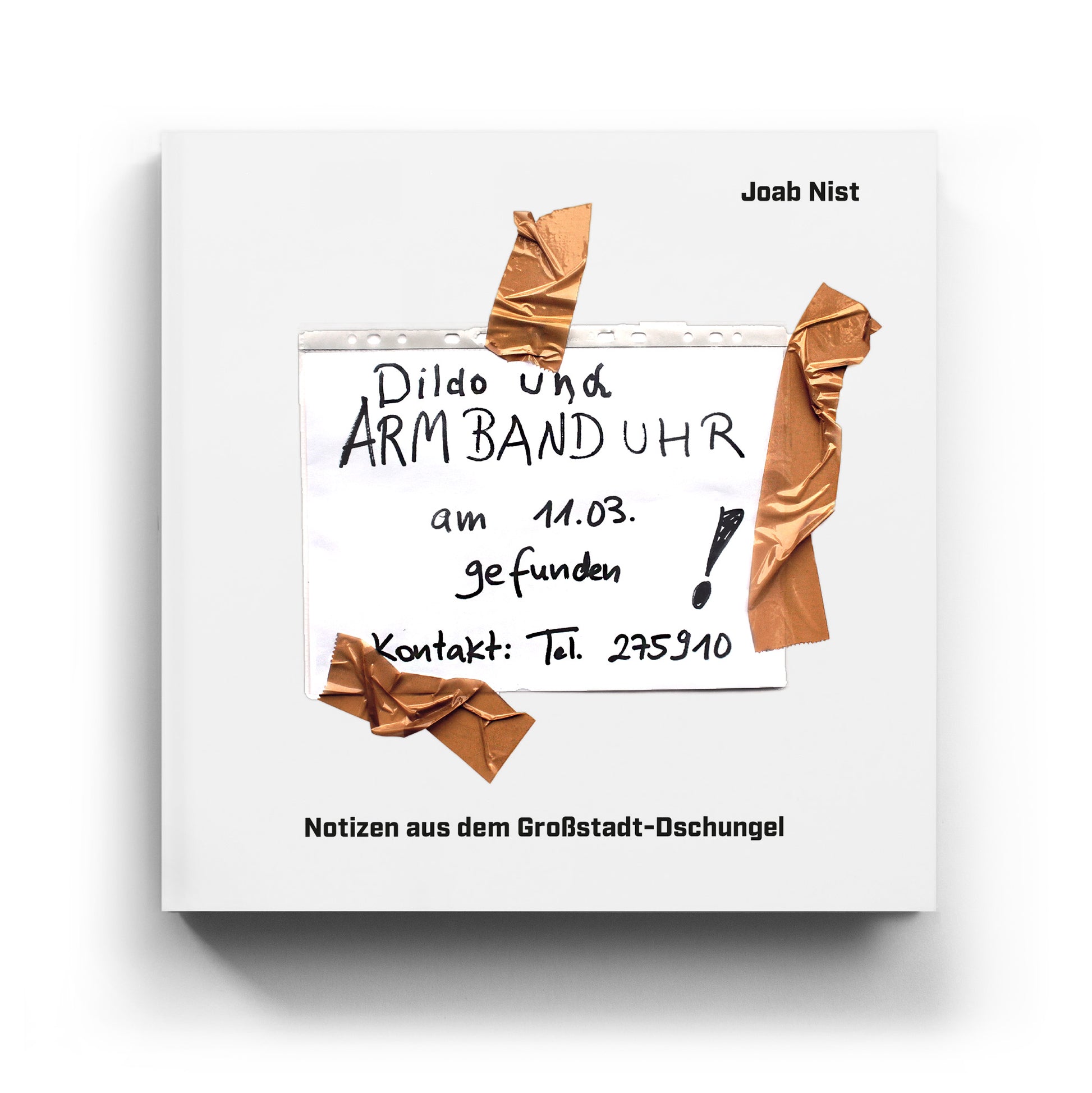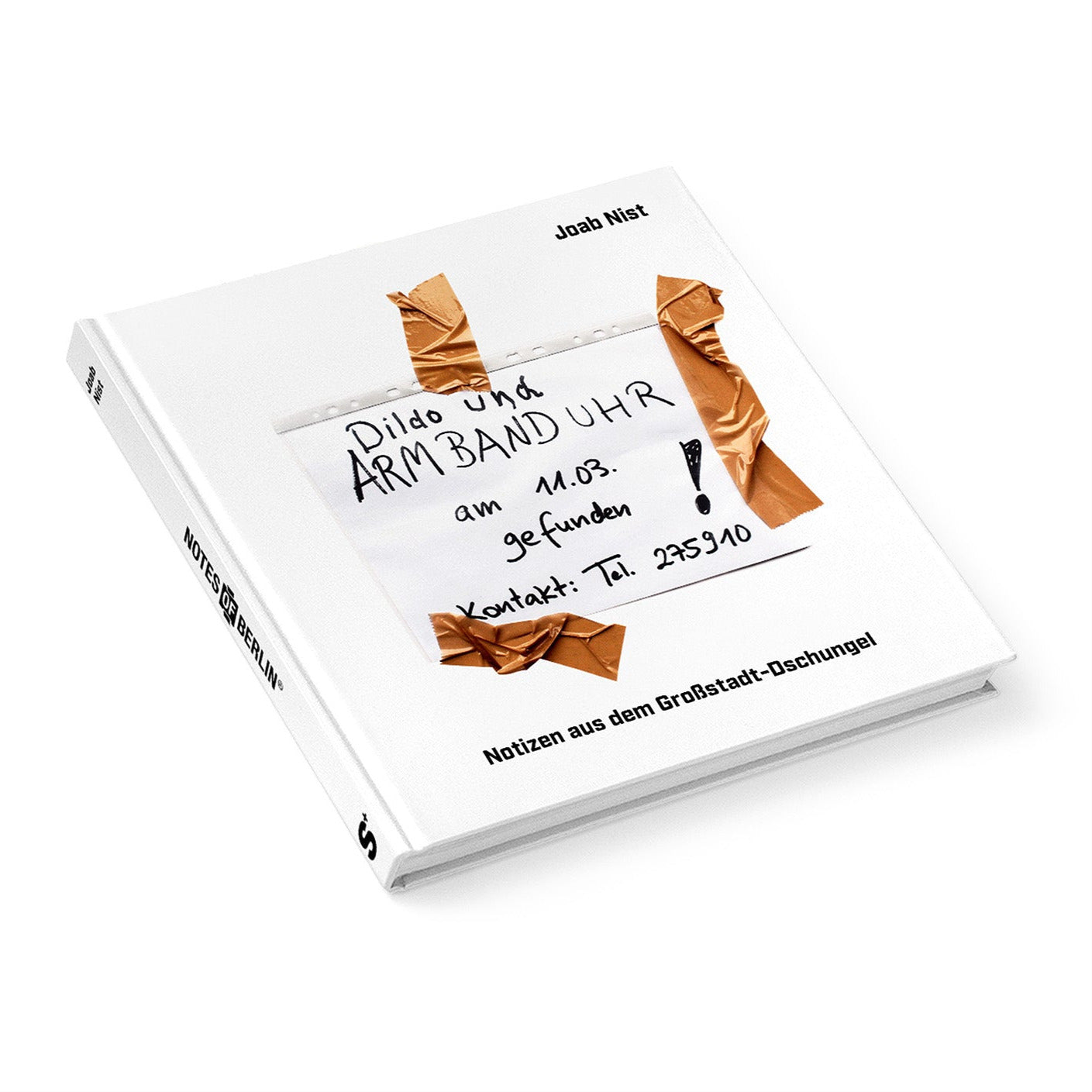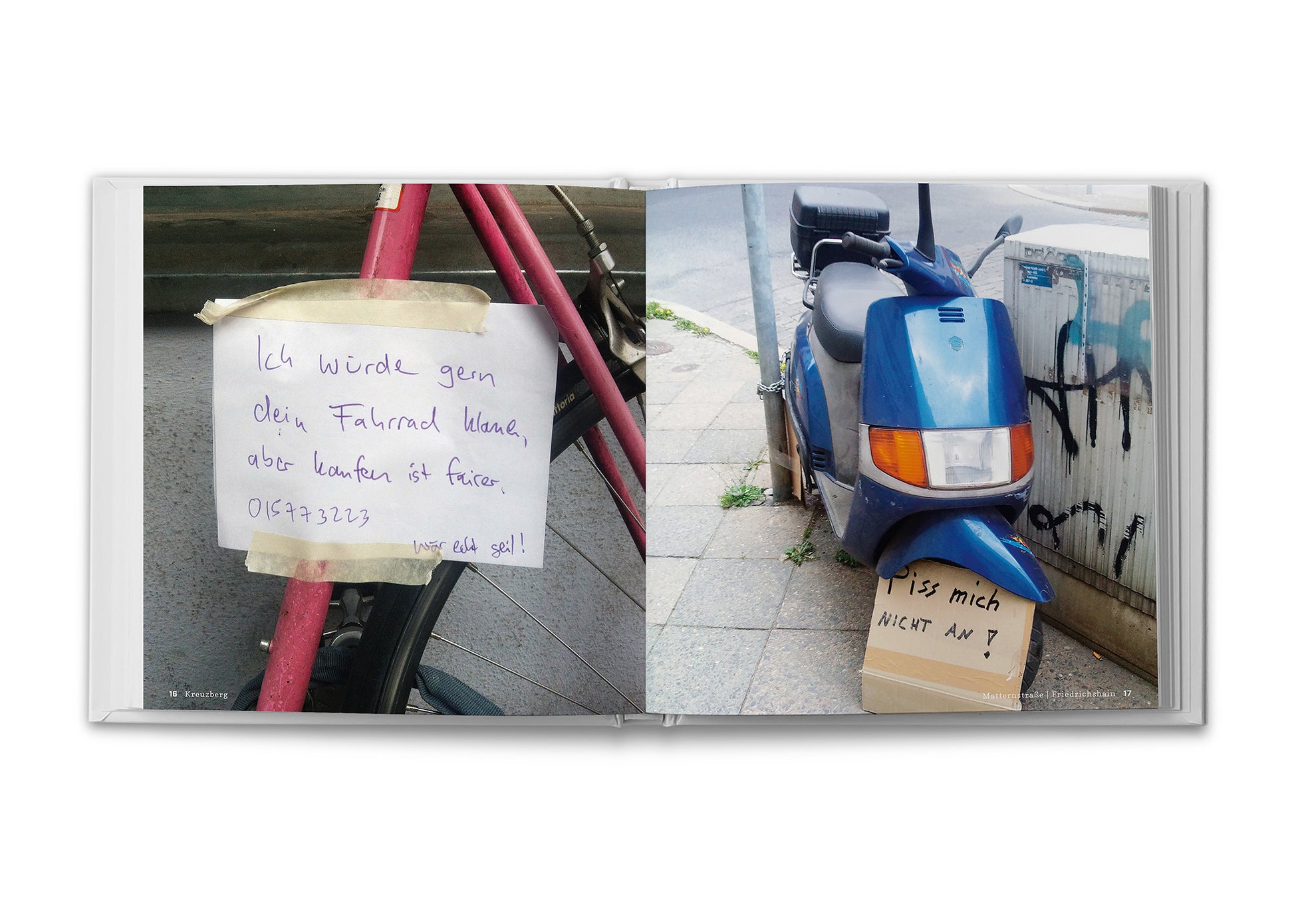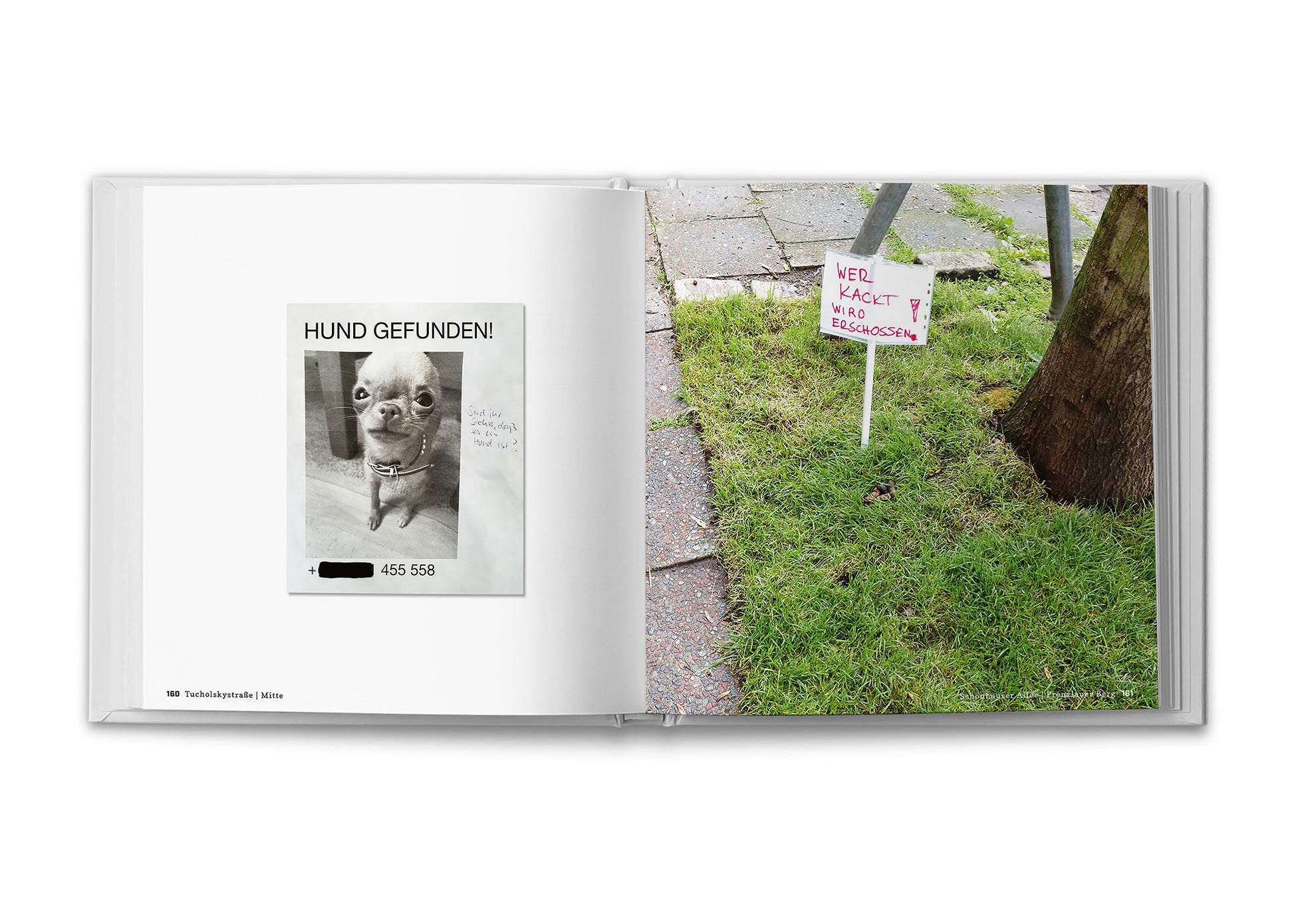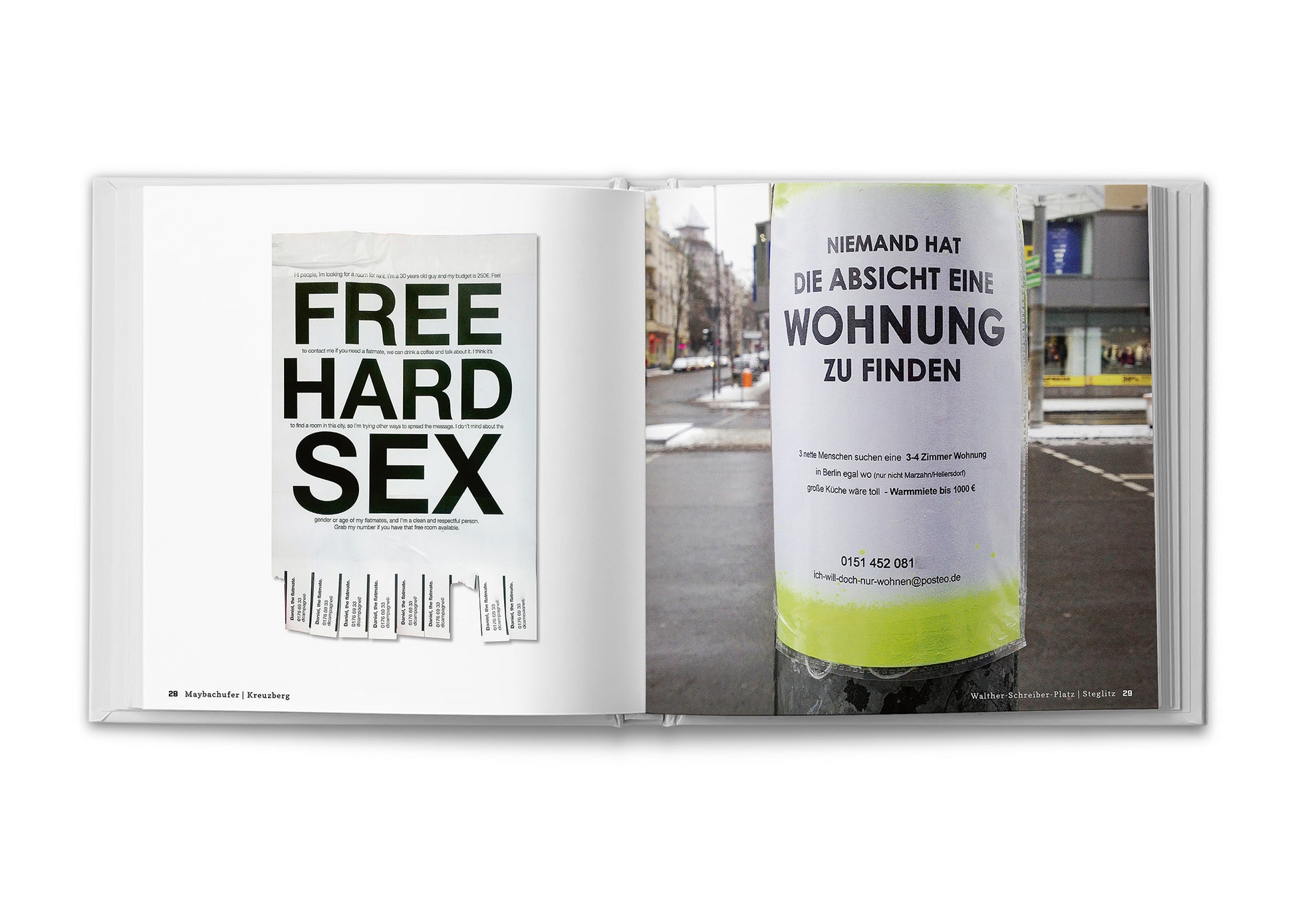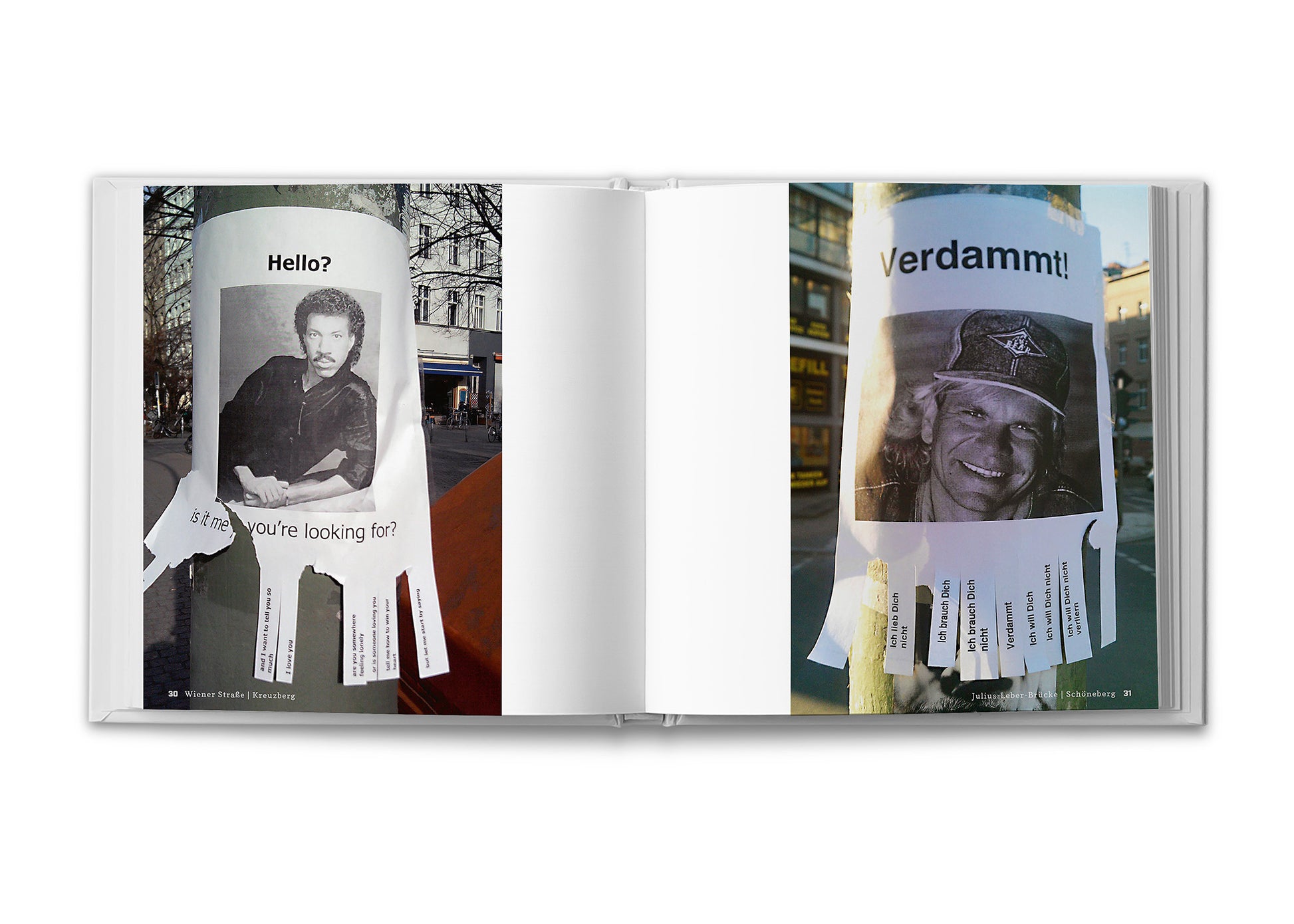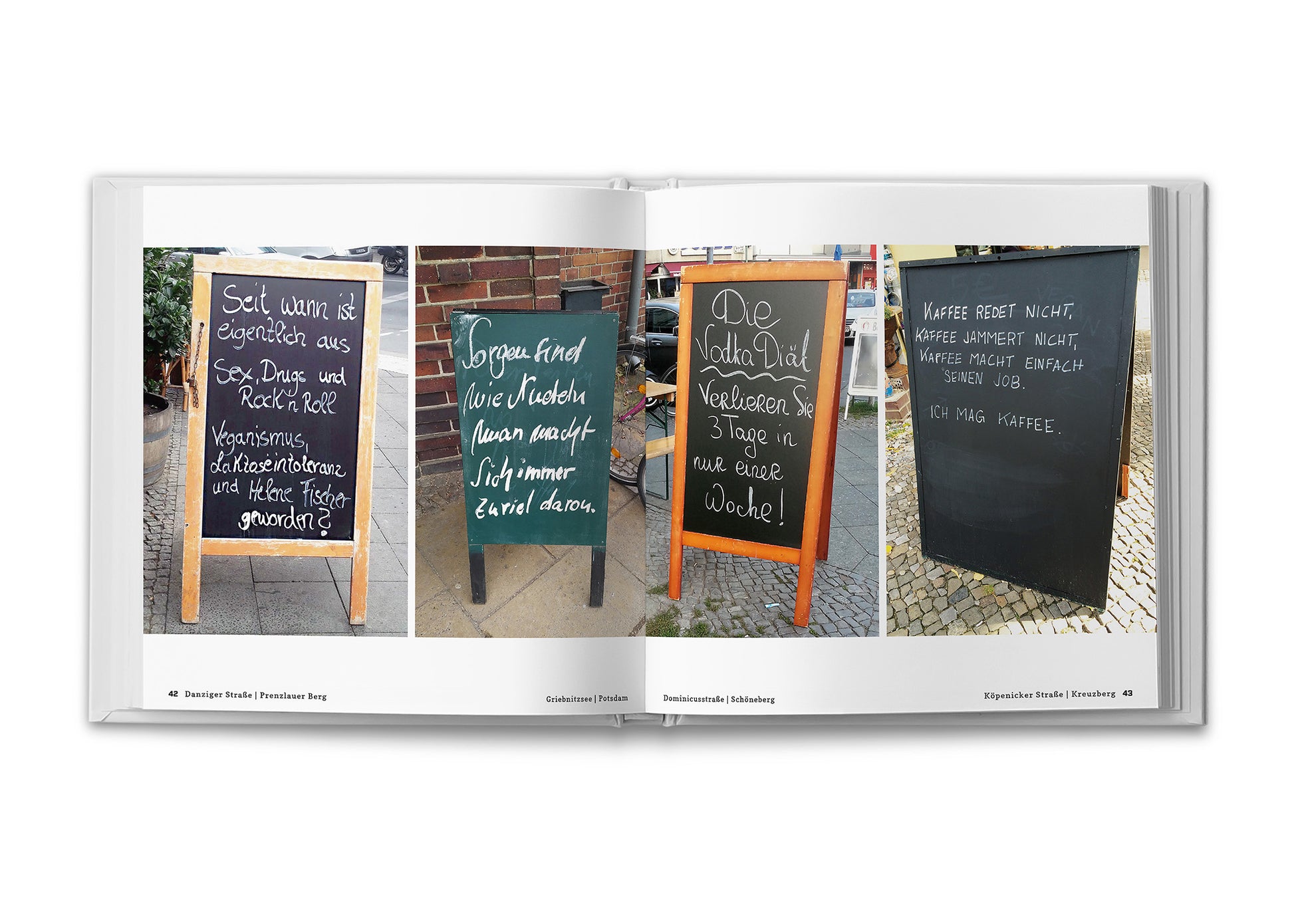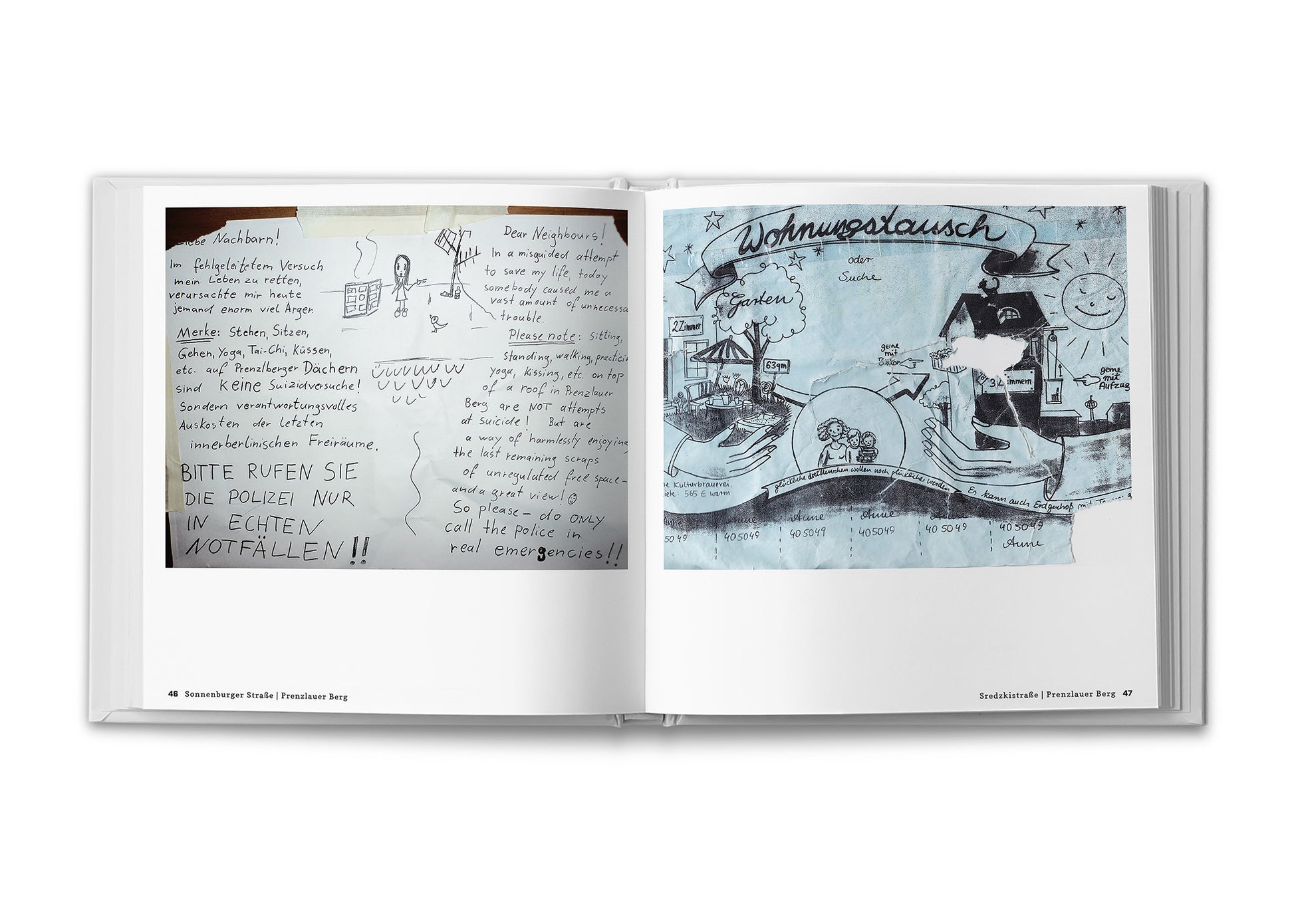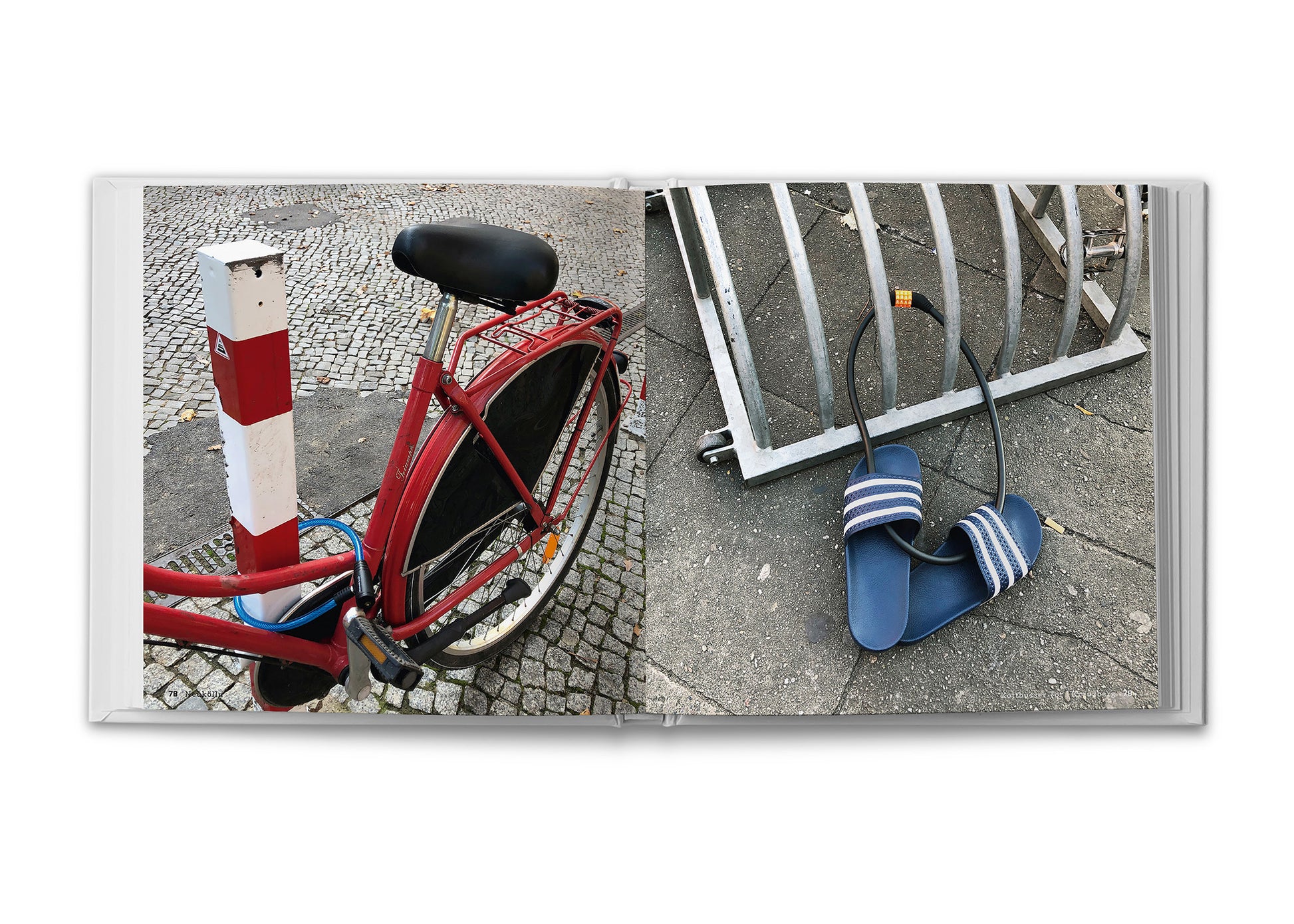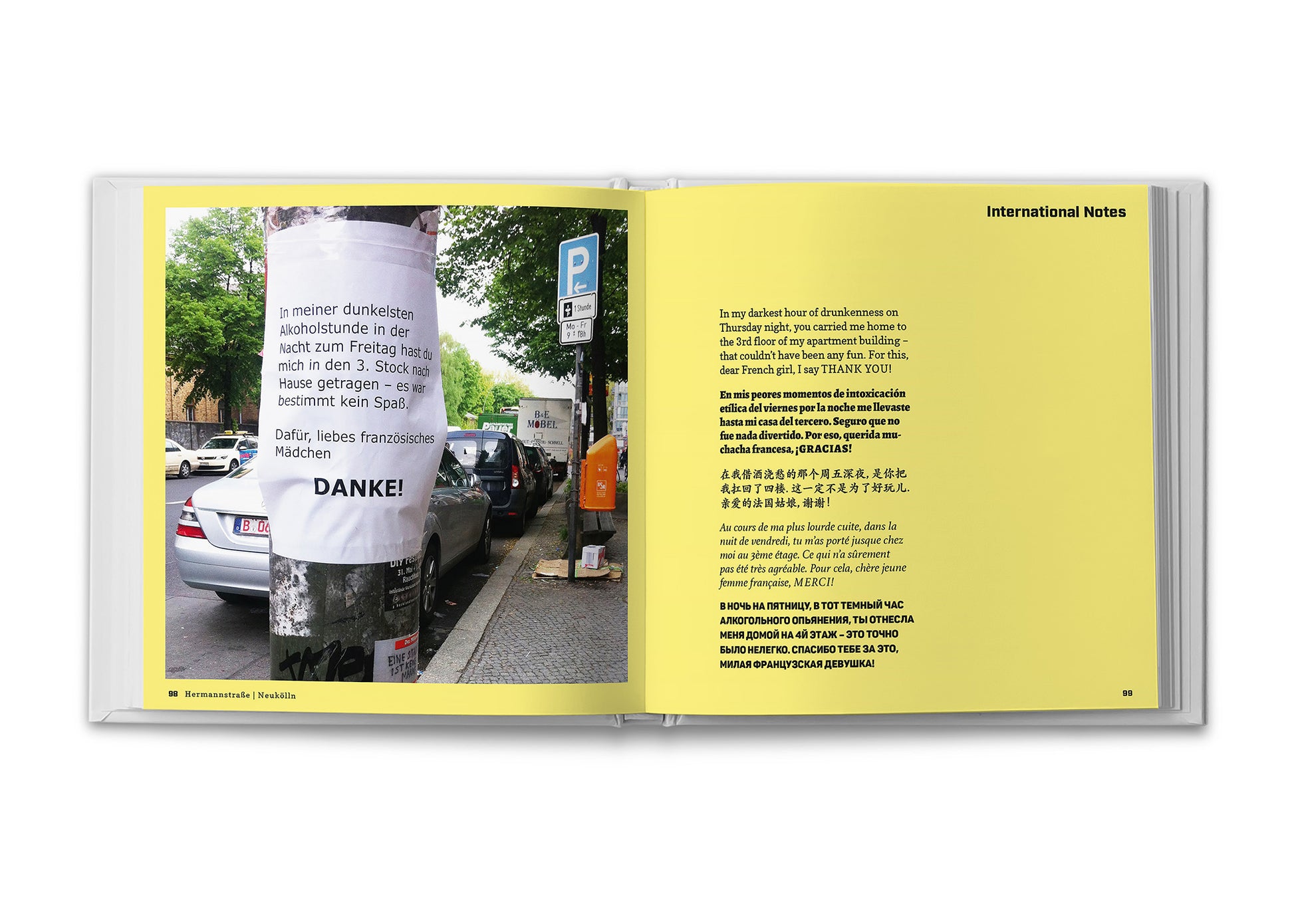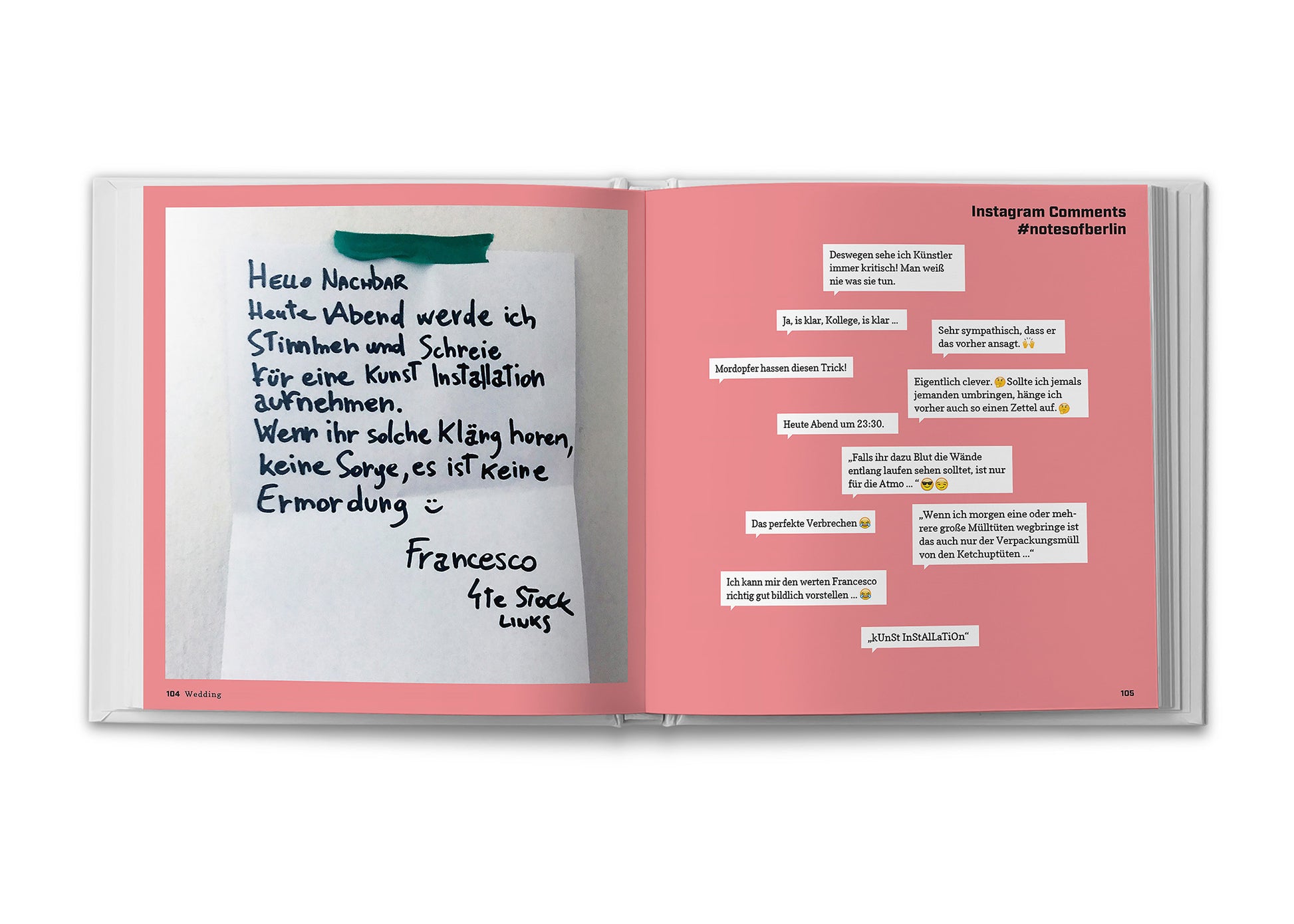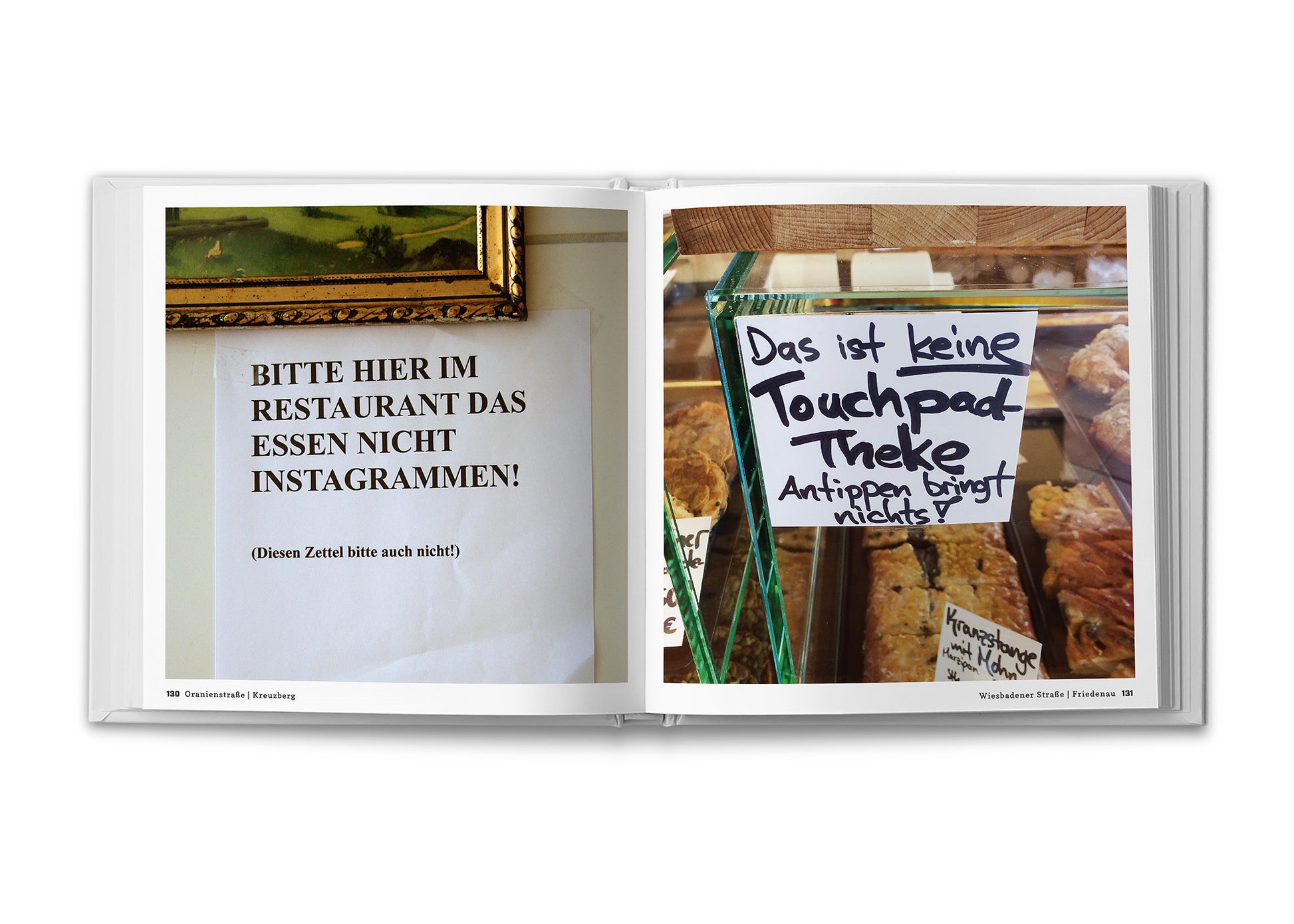 Notizen aus dem Großstadt-Dschungel
Hardcover, Fadenbindung
Format: 17 cm x 17 cm
Seitenanzahl: 176 Seiten
selling price
18,50 €
Regular price
VAT included.
Auf Lager! Schon in 1–3 Werktagen bei dir.
Since the popular bestseller calendar is only available for a short time and is regularly sold out, fans of the award-winning cult blog are now being published for the first time in a photo book with the best and funniest note photos from the city! This is how we provide our more than 500,000 Instagram, Facebook and Twitter fans and everyone else throughout the year with the finest scraps of paper!!

Since 2010, Joab Nist has been documenting the strangest notes from the streets of Berlin every day on www.notesofberlin.com. With up to one million page views per month, his blog is one of the best known in this country.

So far, over 50,000 finds have been submitted by the community and this book presents an exquisite best of. Pure urban everyday culture in its purest form.

Sprache: Deutsch
Herausgeber: Joab Nist, Oliver Seltmann
Autor: Joab Nist
Gestaltung: Stefan Küstner
Verarbeitung: Hardcover, Fadenbindung
Seiten: 176
Maße: 17 cm x 17 cm
ISBN: 978-3-944721-86-6
Erscheinungsdatum: 18. November 2019

Germany: €3.50
We deliver within Germany free of charge from €19!

Austria, Belgium, the Netherlands, Luxembourg and Denmark: €5.00
Europe, Switzerland, USA, Canada: €7.50
Worldwide shipping: €15.00
All packages are handed over to DHL for shipping. Existing goods will be invoiced immediately and delivered within 2 - 4 working days. Please note that these delivery times are average information from our delivery partners and we cannot guarantee them. Backorders will be billed and shipped as soon as they are in stock. You will receive email notifications of the delivery status of your order once it has shipped.

EU and international orders usually arrive within 7-14 days.
Notizen aus dem Großstadt-Dschungel
selling price
18,50 €
Regular price