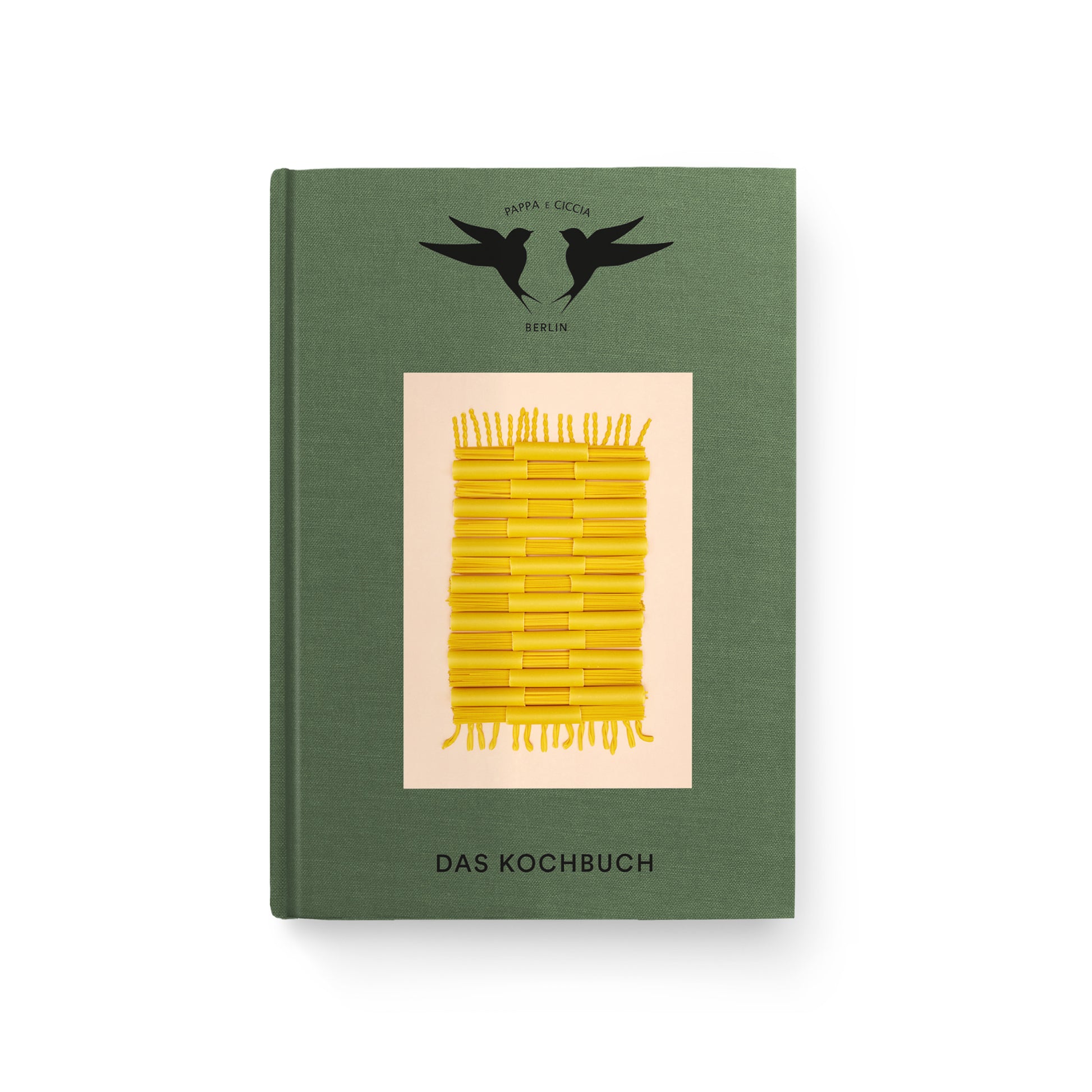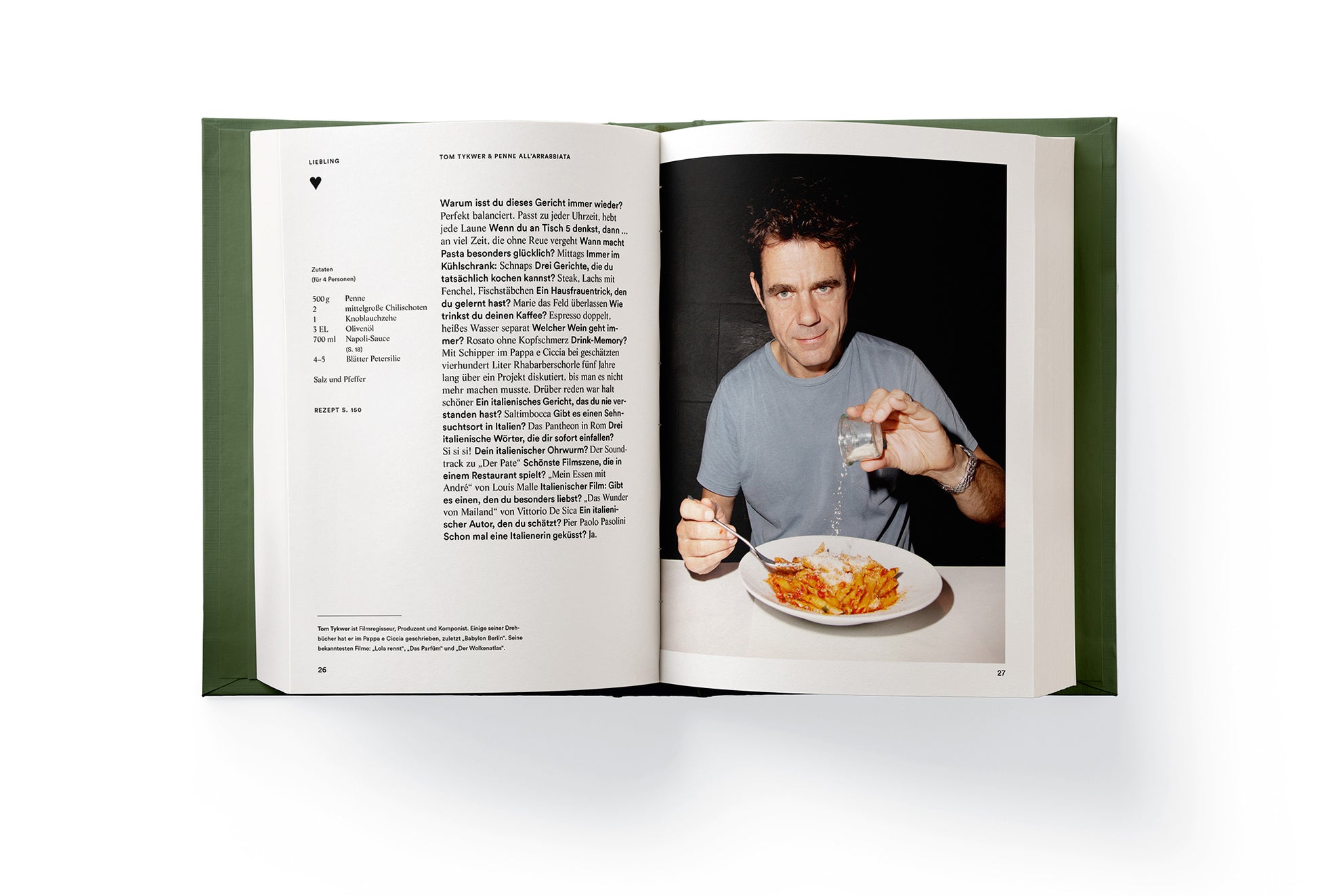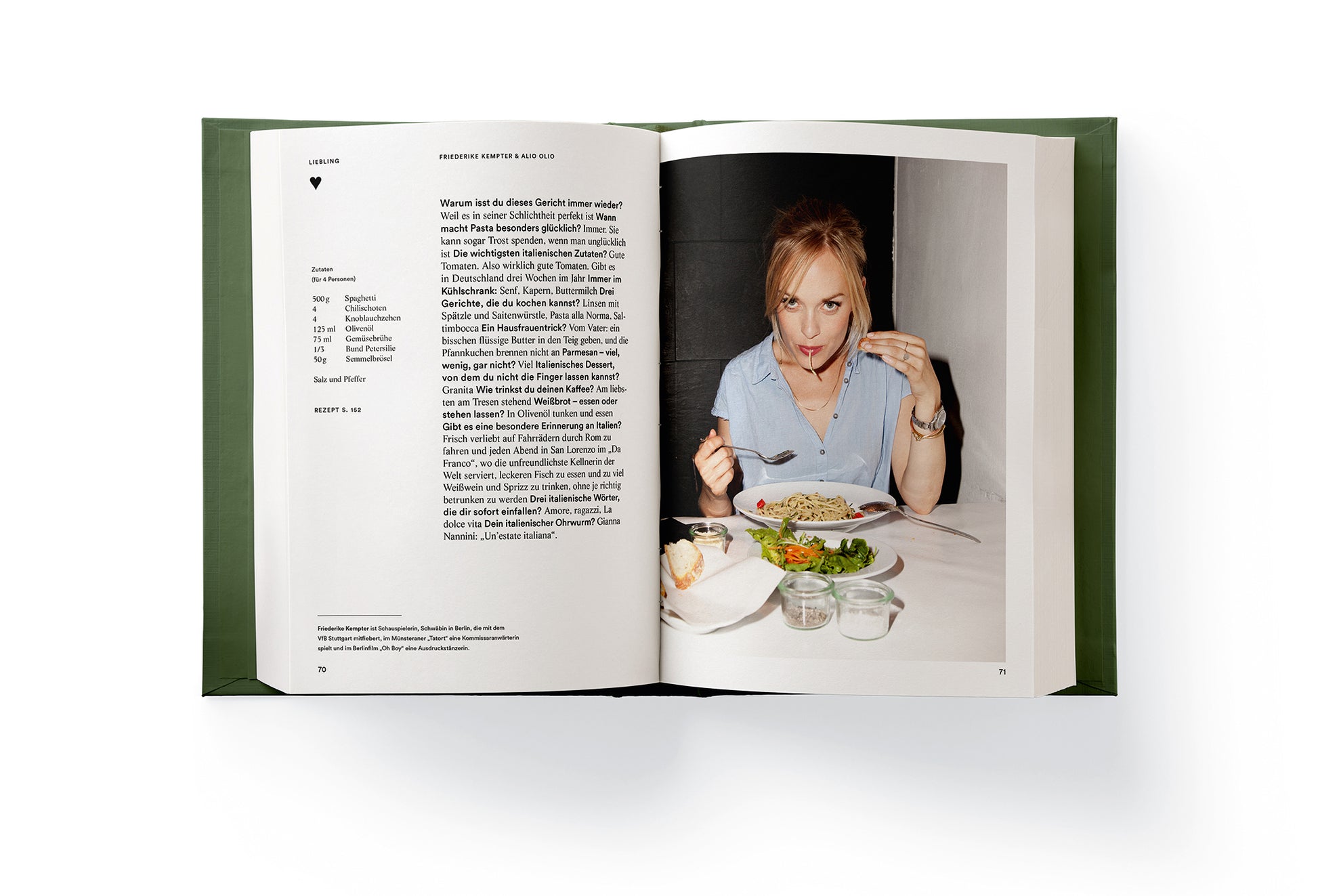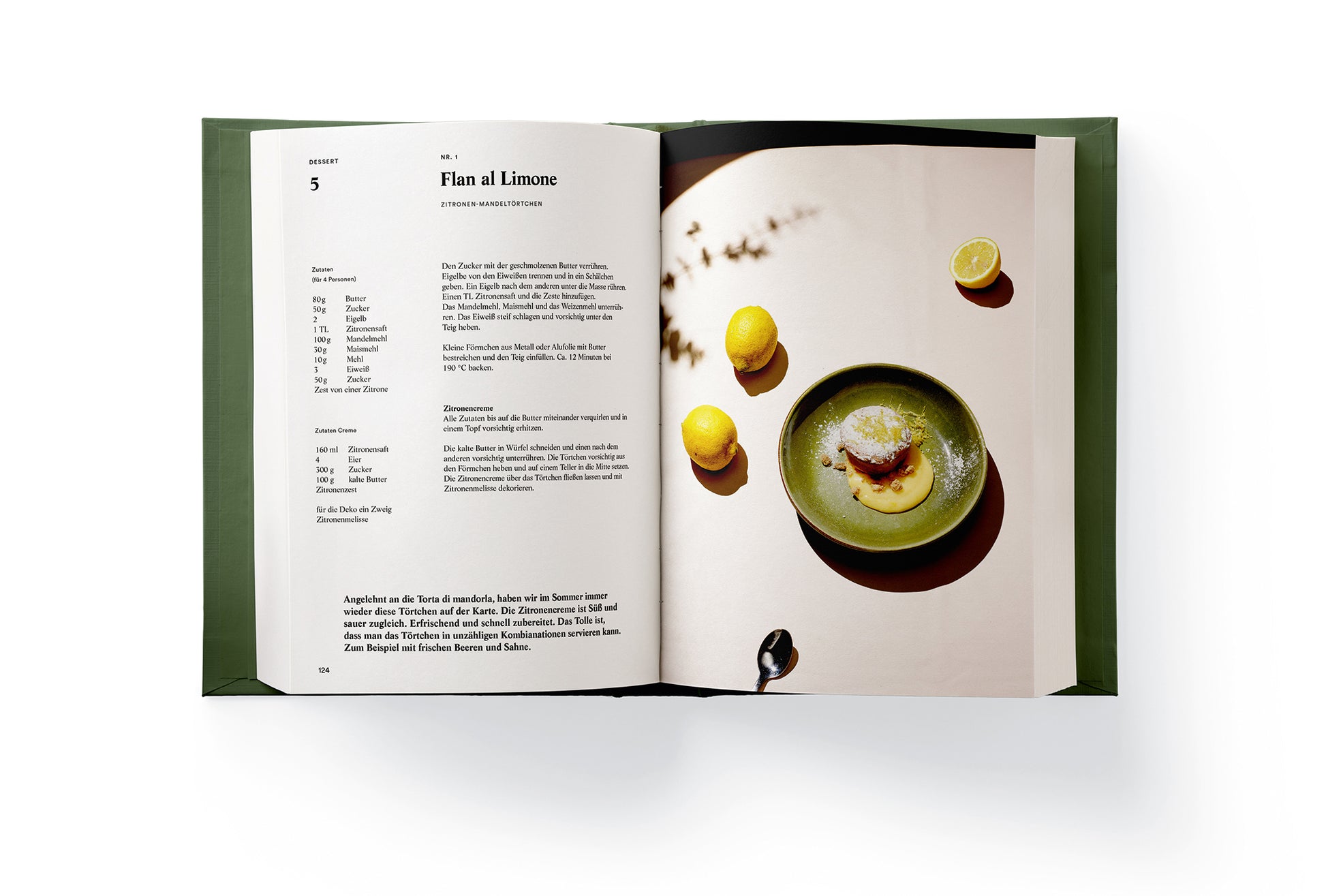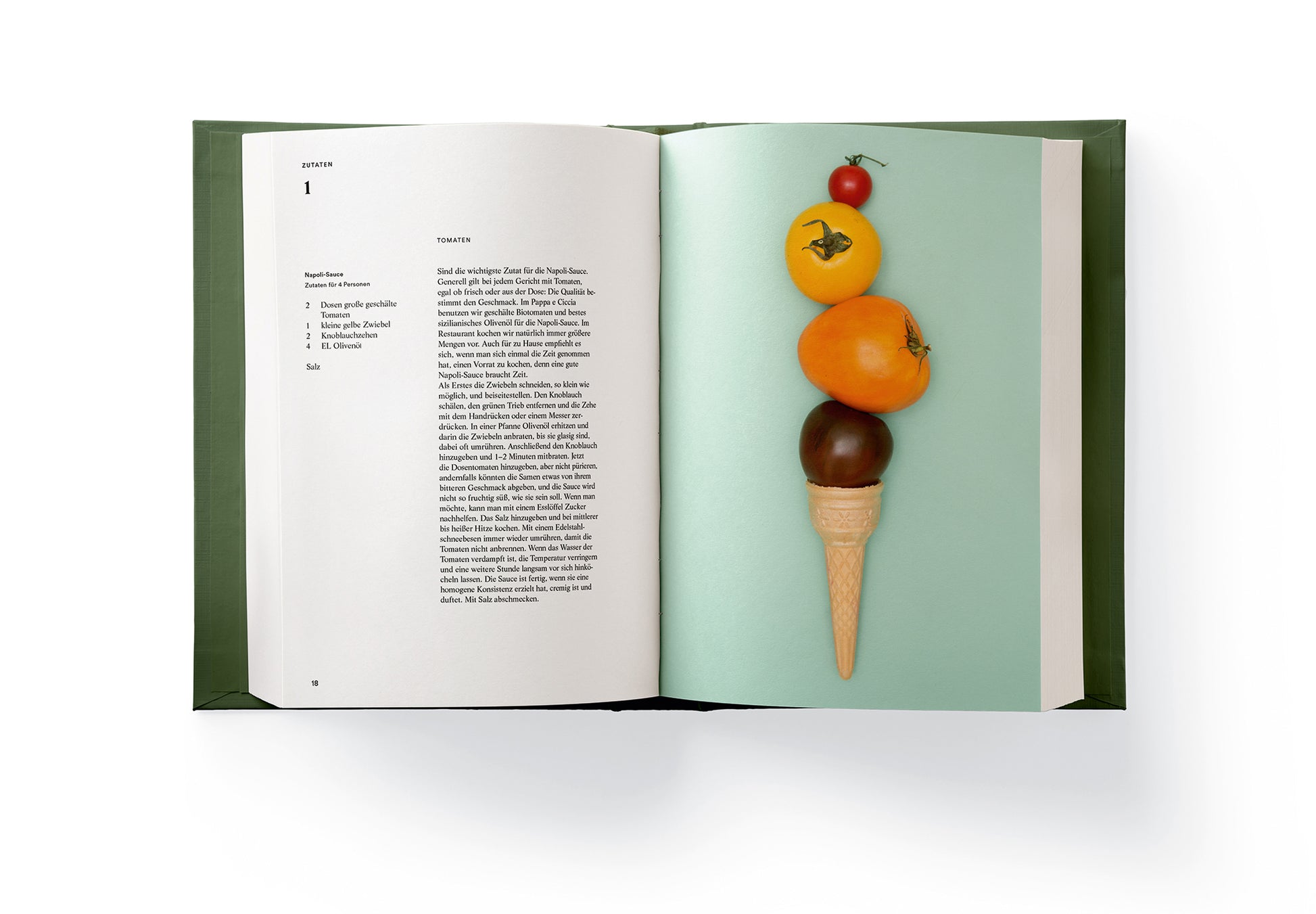 Hardcover, Fadenbindung
Format: 17 cm x 23 cm
Seitenanzahl: 160 Seiten
Selling price
$32.49
Regular price
including VAT | Free shipping within Germany from €15
As a rule, cookbooks are designed by just one photographer. The Berlin restaurant Pappa e Ciccia wanted to do it differently and used its 10th anniversary as an opportunity to ask the house's creative friends and regular guests to each take on a chapter.
The artist Sarah Illenberger illustrated the cover and the ingredients in her distinctive style; Photographer Peter Langer, who produces the weekly style column in Zeitmagazin, photographed the desserts.
Anna Rose photographed prominent regulars such as Tom Tykwer, Palina Rojinski, Martin Schoeller and Sebastian Schipper with their favorite dish, the Swede Erik Wahlström photographed the antipasti, Robin Kranz photographed the pasta dishes and Stephanie Füssenich photographed the restaurant. In addition to many delicious recipes, there are interviews and a lot of urban Italian lifestyle.
Sprache: Deutsch
Herausgeber: Nicole Schuman, Antje Wewer
Autor: Various & Gould
Fotografie: Stephanie Füssenich, Robin Kranz, Erik Wahlström, Anna Rose, Peter Langer
Gestaltung: Sarah Illenberger
Verarbeitung: Hardcover, Fadenbindung
Seiten: 160
Maße: 17 cm x 23 cm
ISBN: 978-3-946688-18-1
Erscheinungsdatum: 19. Juni 2017

We deliver free shipping within Germany from €15!

Germany: €3.50 (under €15)
Austria, Belgium, Netherlands, Luxembourg and Denmark: 5.00 €
Europe, Switzerland, USA, Canada: 7.50 €
Worldwide shipping: 15.00 €
All packages are handed over to DHL for shipping. Existing goods will be invoiced immediately and will be at your home within 2-3 working days.

Please note that these delivery times are average information provided by our delivery partners and we therefore cannot guarantee them. Backorders will be invoiced and shipped as soon as they are in stock. You will receive notifications about the delivery status of your order by email once it has been dispatched.

Orders shipped to the EU and abroad usually arrive within 7-14 days.
Pappa E Ciccia
Selling price
$32.49
Regular price