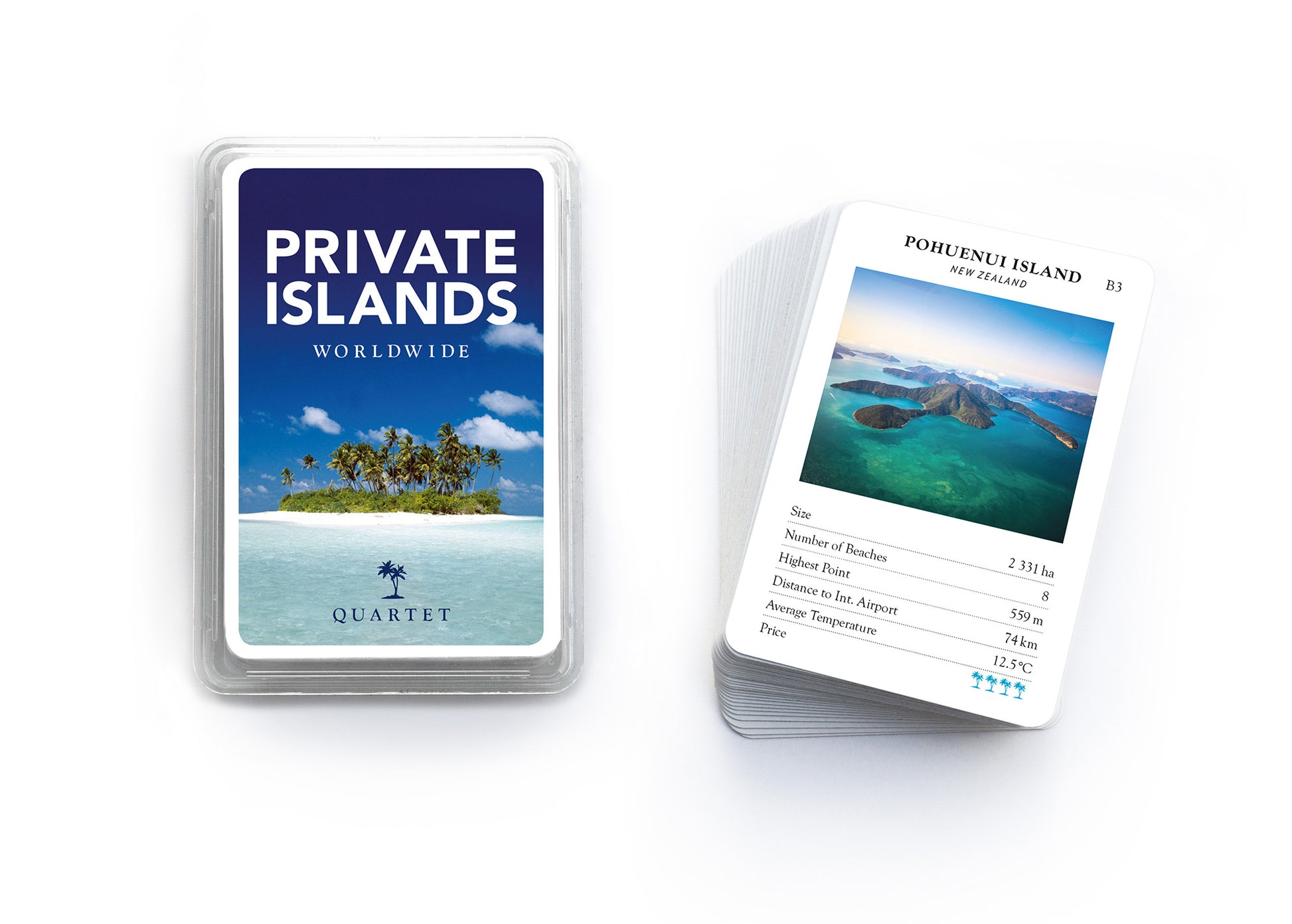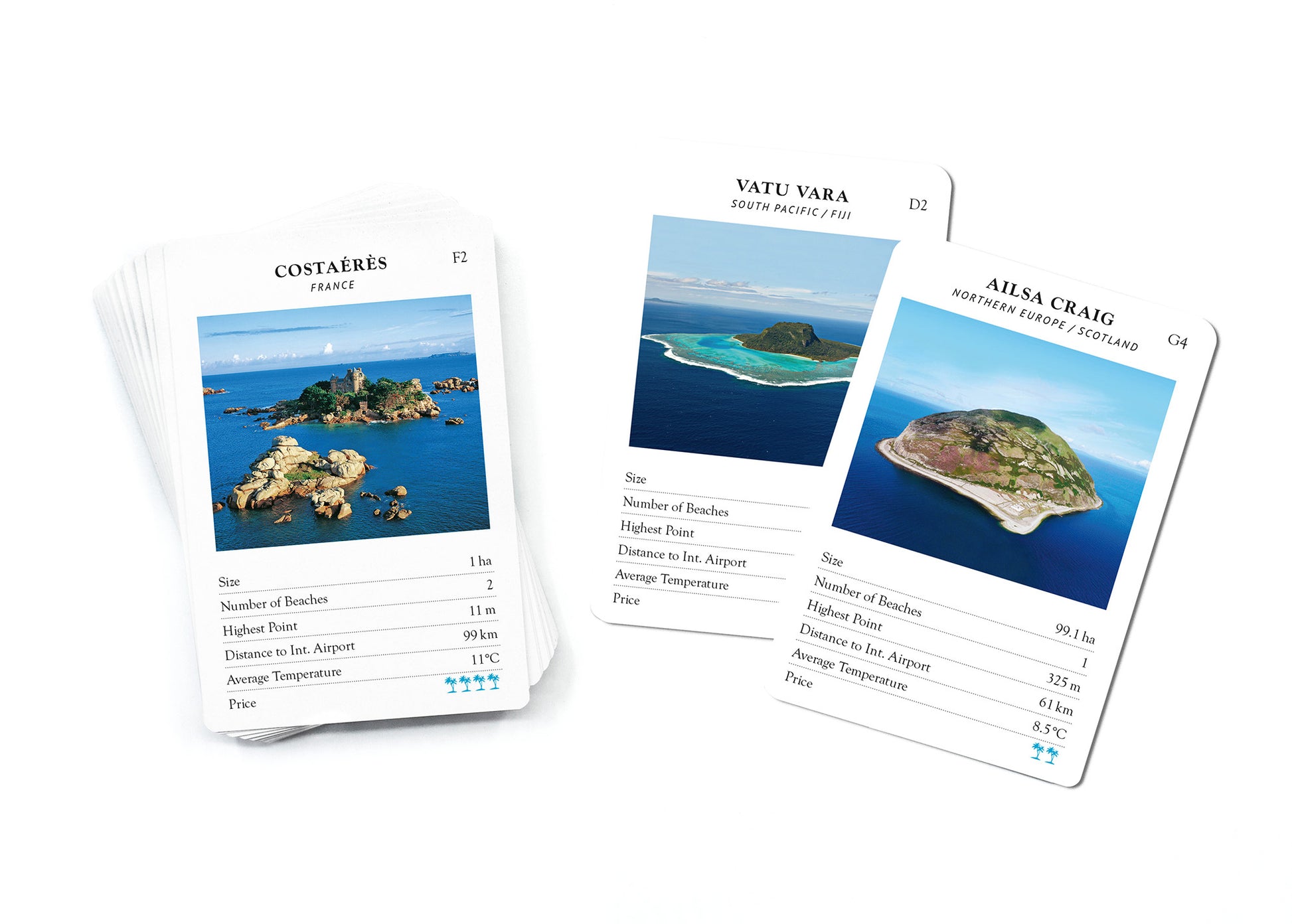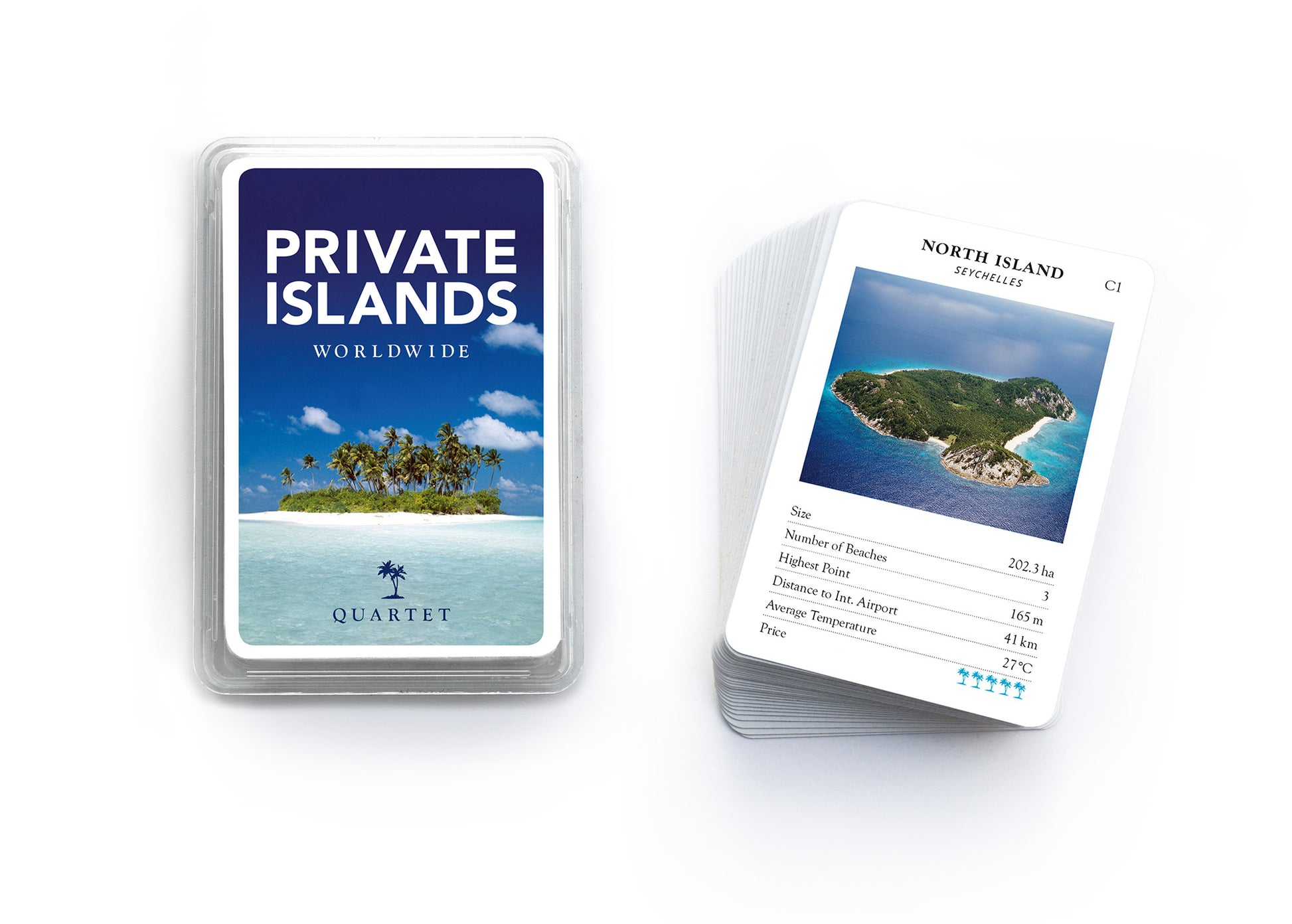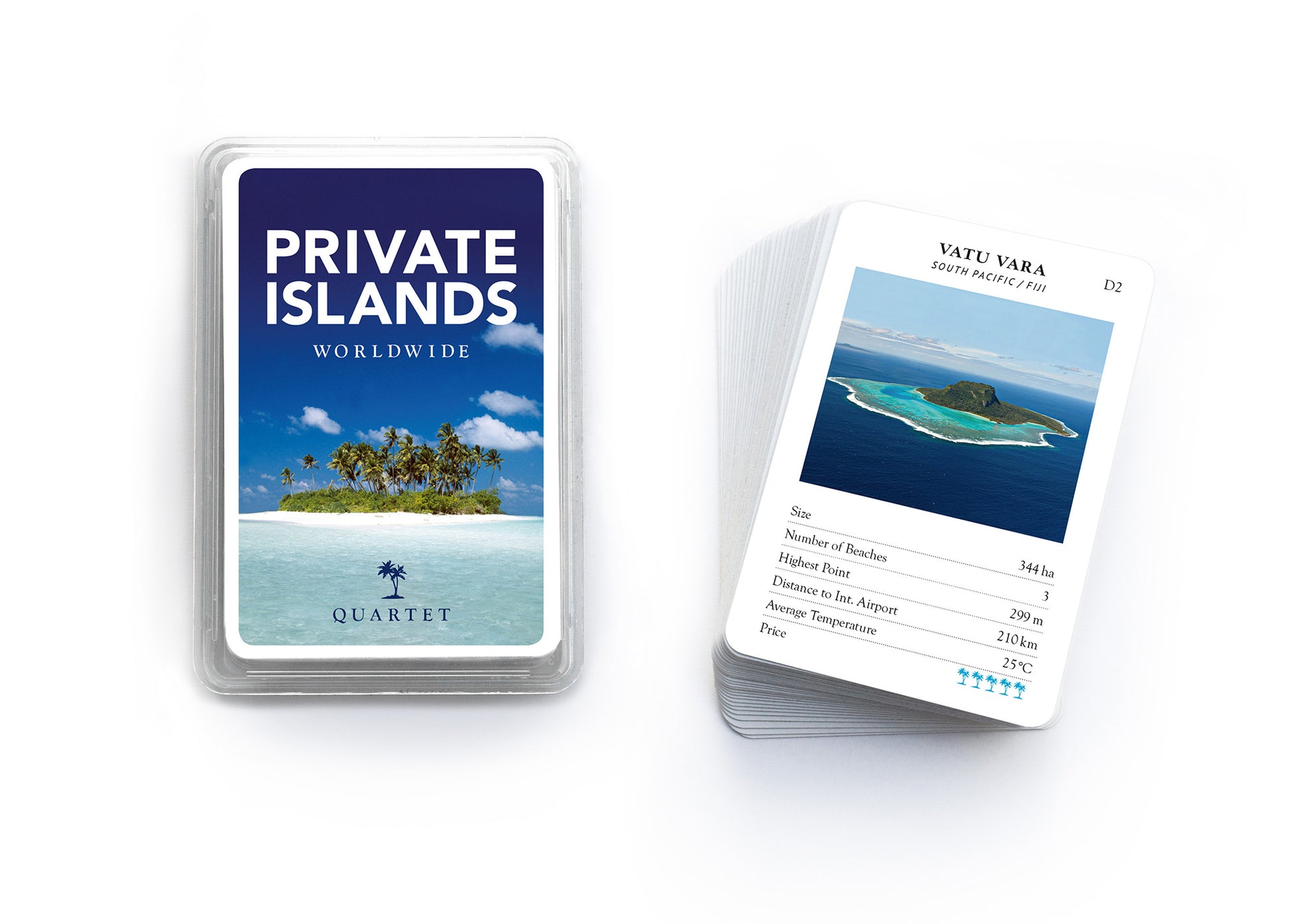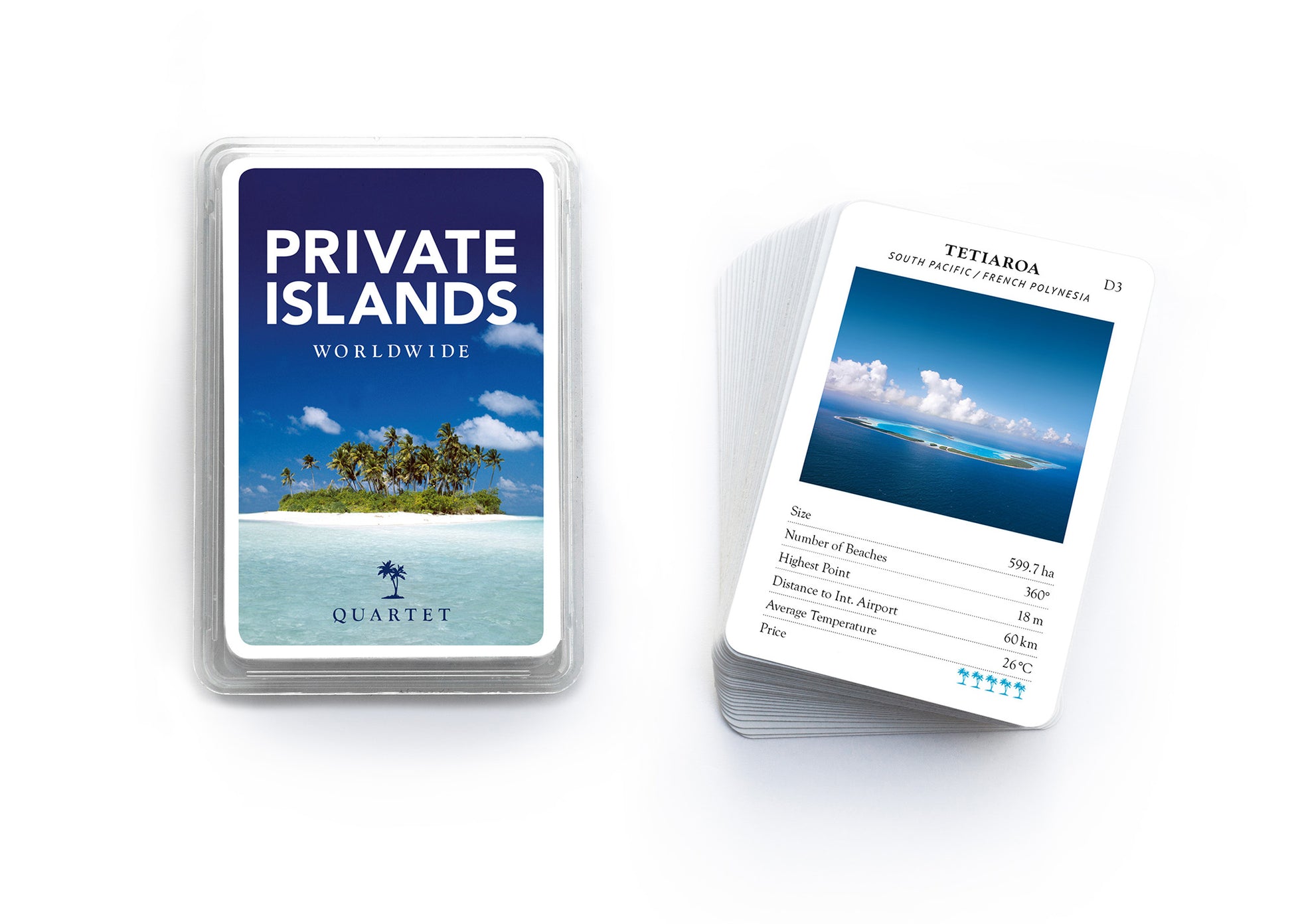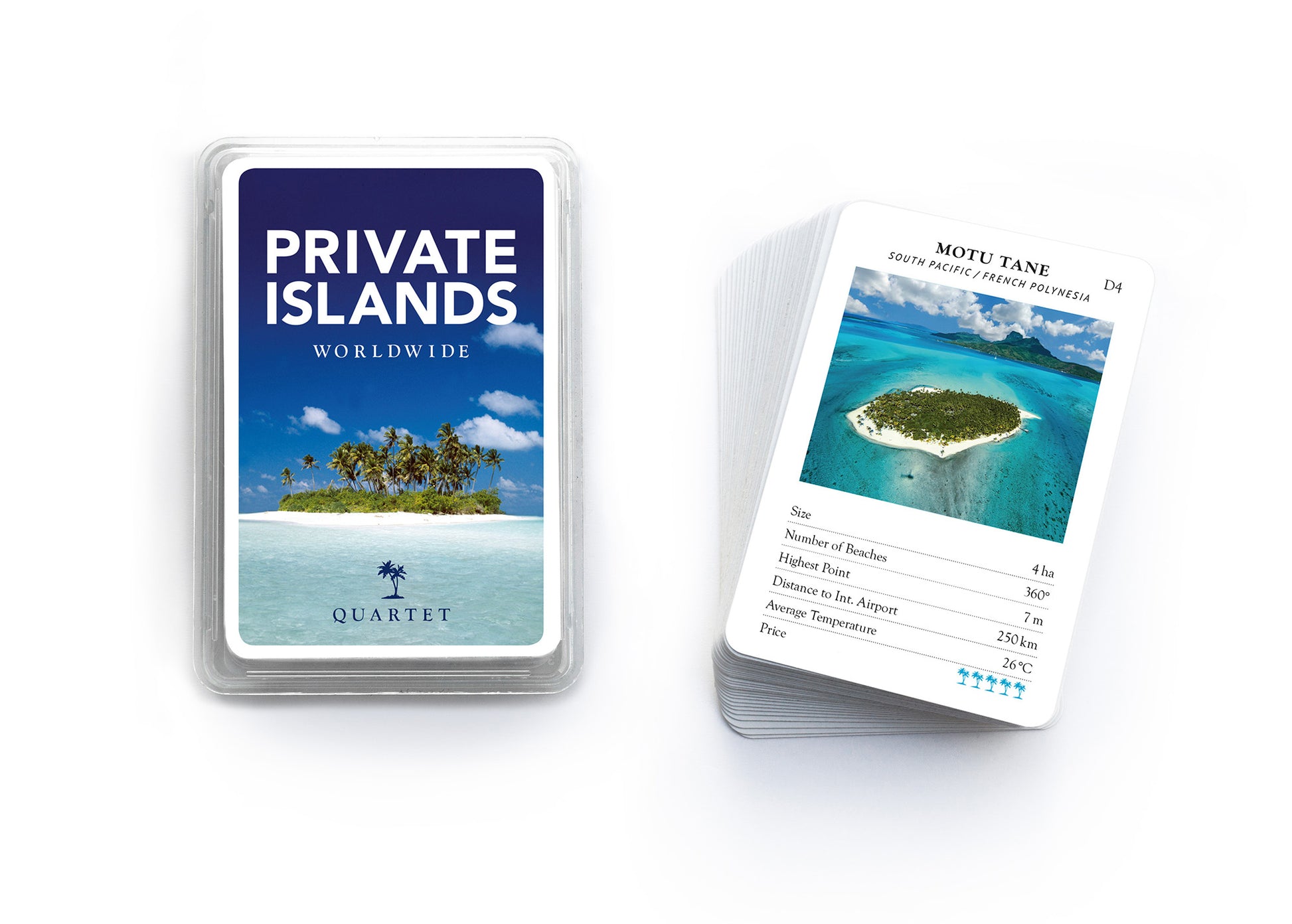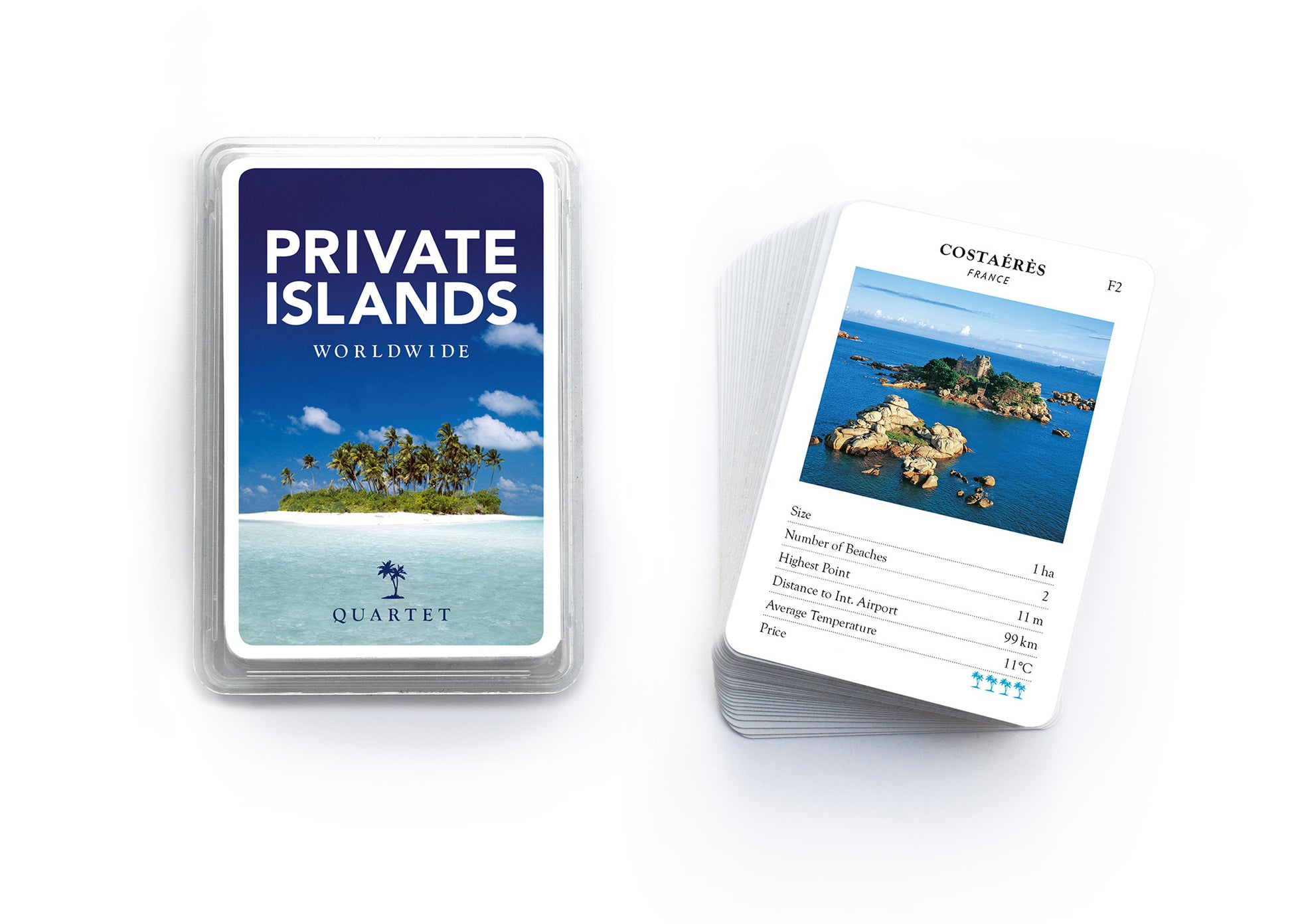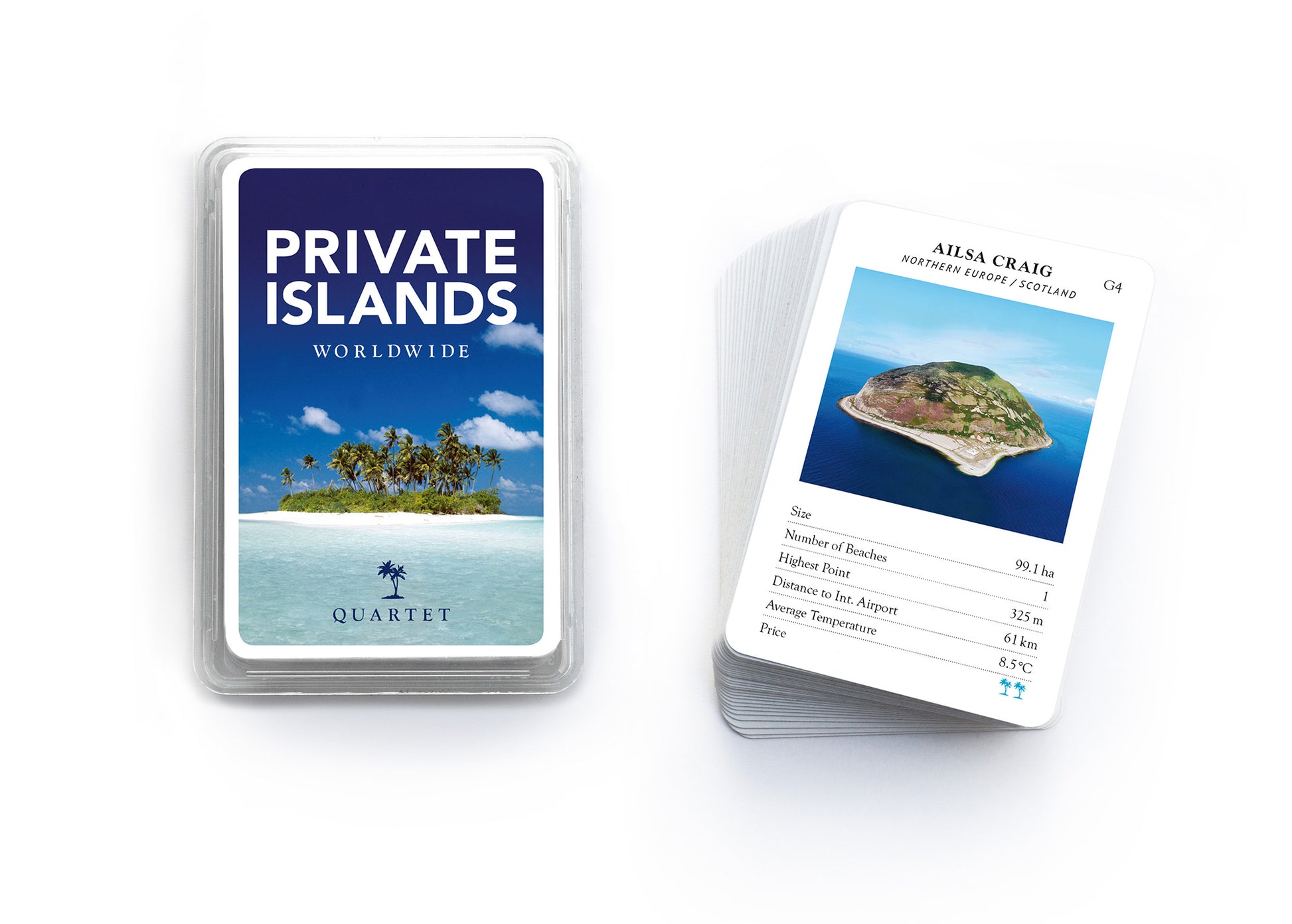 Private Islands Worldwide
Quartett
Format: 6,5 cm x 10 cm
Seitenanzahl: 32 Seiten
selling price
14,80 €
Regular price
VAT included.
Auf Lager! Schon in 1–3 Werktagen bei dir.
Get to know the most beautiful private islands in the world with this quartet special edition. This fast-paced, fun card game is packed with facts and stats, with interesting categories like size, elevation, accessibility, average temperature, number of beaches, and price.
Filled with stunning photos of private islands from around the world, it makes the perfect gift for slipper travelers and luxury lovers alike.
Sprache: Englisch
Herausgeber: Farhad Vladi, Oliver Seltmann
Verarbeitung: Quartett
Seiten: 32
Maße: 6,5 cm x 10 cm
ISBN: 978-3-946688-78-5
Erscheinungsdatum: 21. November 2019

Germany: €3.50
We deliver within Germany free of charge from €19!

Austria, Belgium, the Netherlands, Luxembourg and Denmark: €5.00
Europe, Switzerland, USA, Canada: €7.50
Worldwide shipping: €15.00
All packages are handed over to DHL for shipping. Existing goods will be invoiced immediately and delivered within 2 - 4 working days. Please note that these delivery times are average information from our delivery partners and we cannot guarantee them. Backorders will be billed and shipped as soon as they are in stock. You will receive email notifications of the delivery status of your order once it has shipped.

EU and international orders usually arrive within 7-14 days.
Private Islands Worldwide
selling price
14,80 €
Regular price