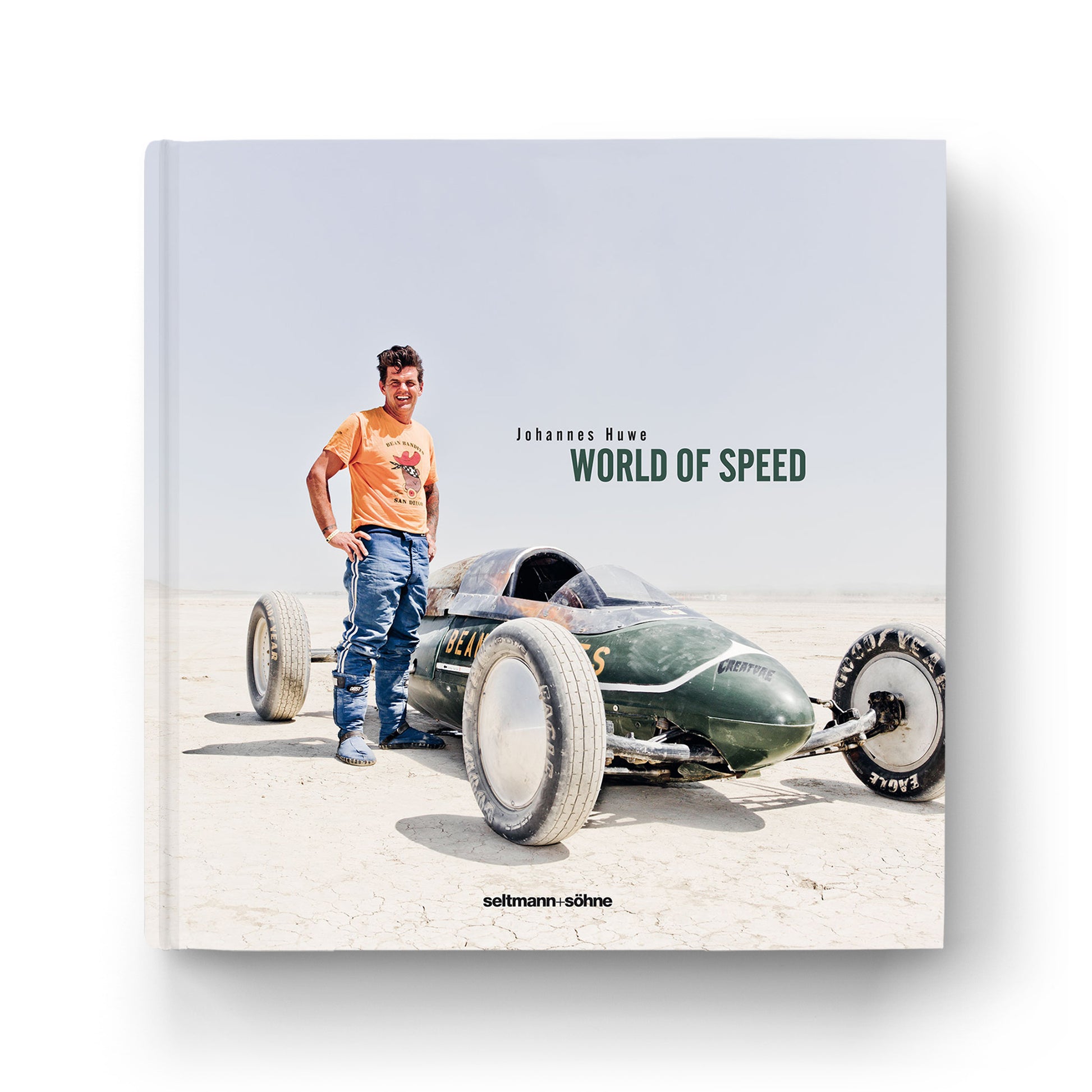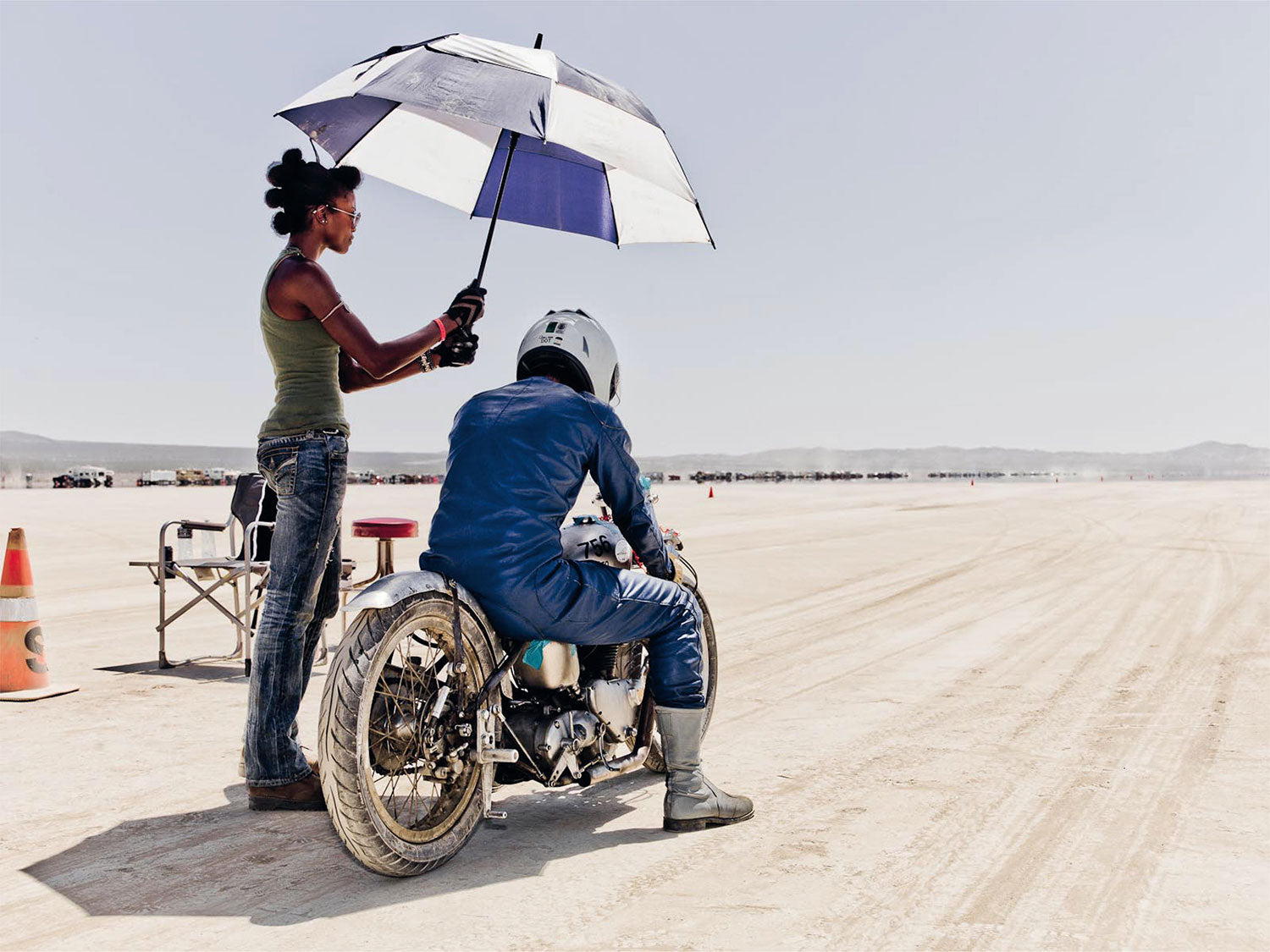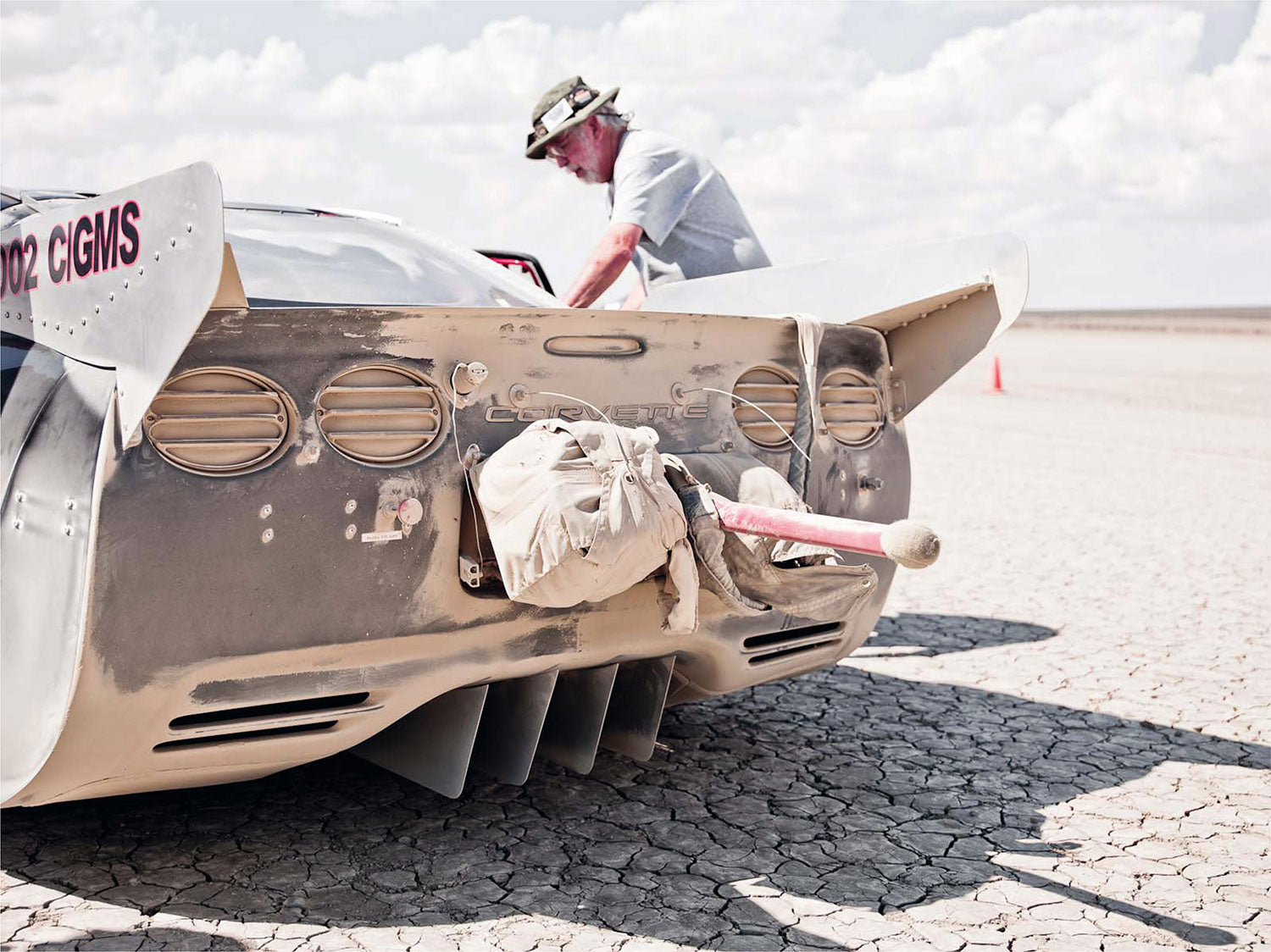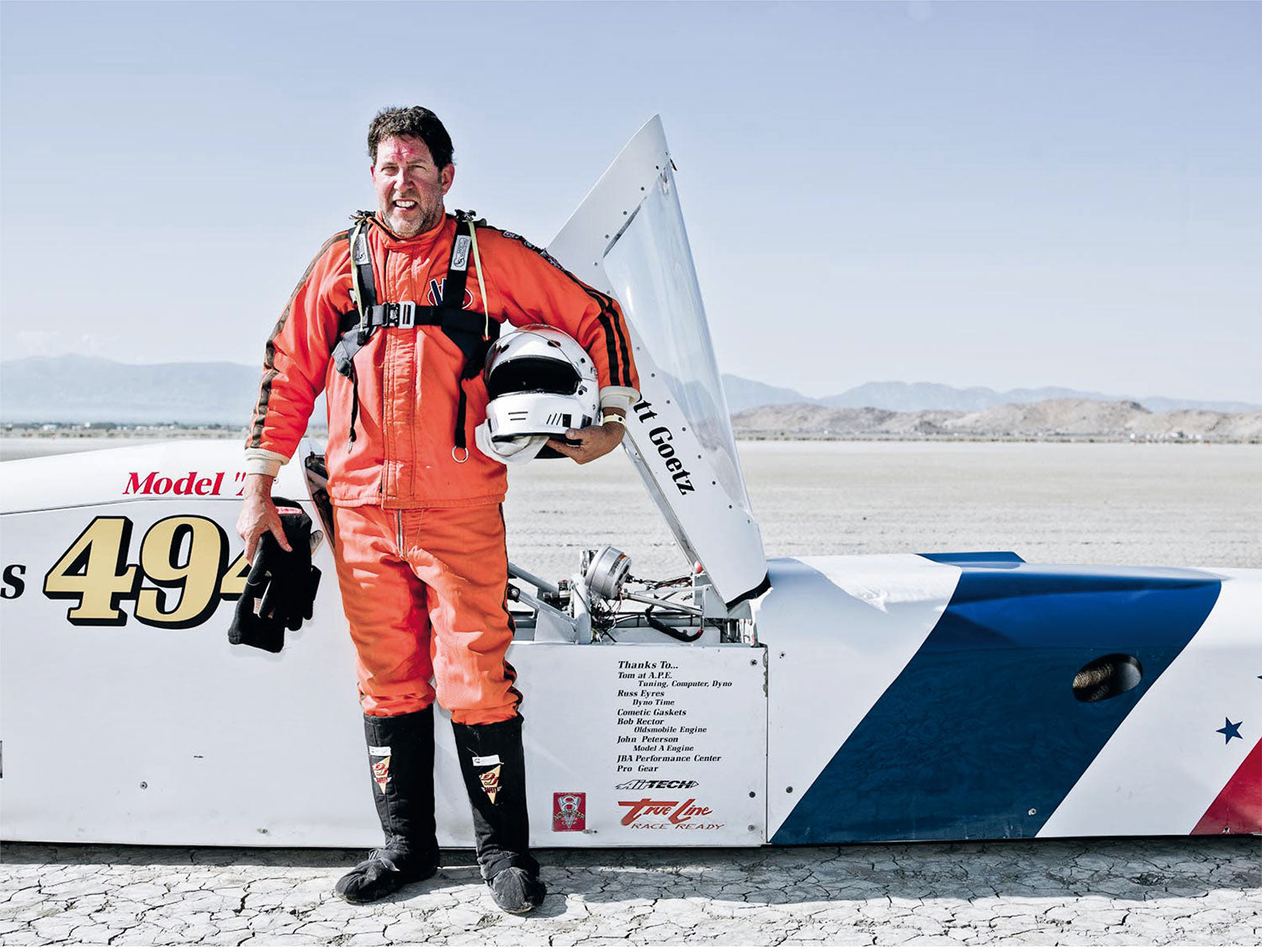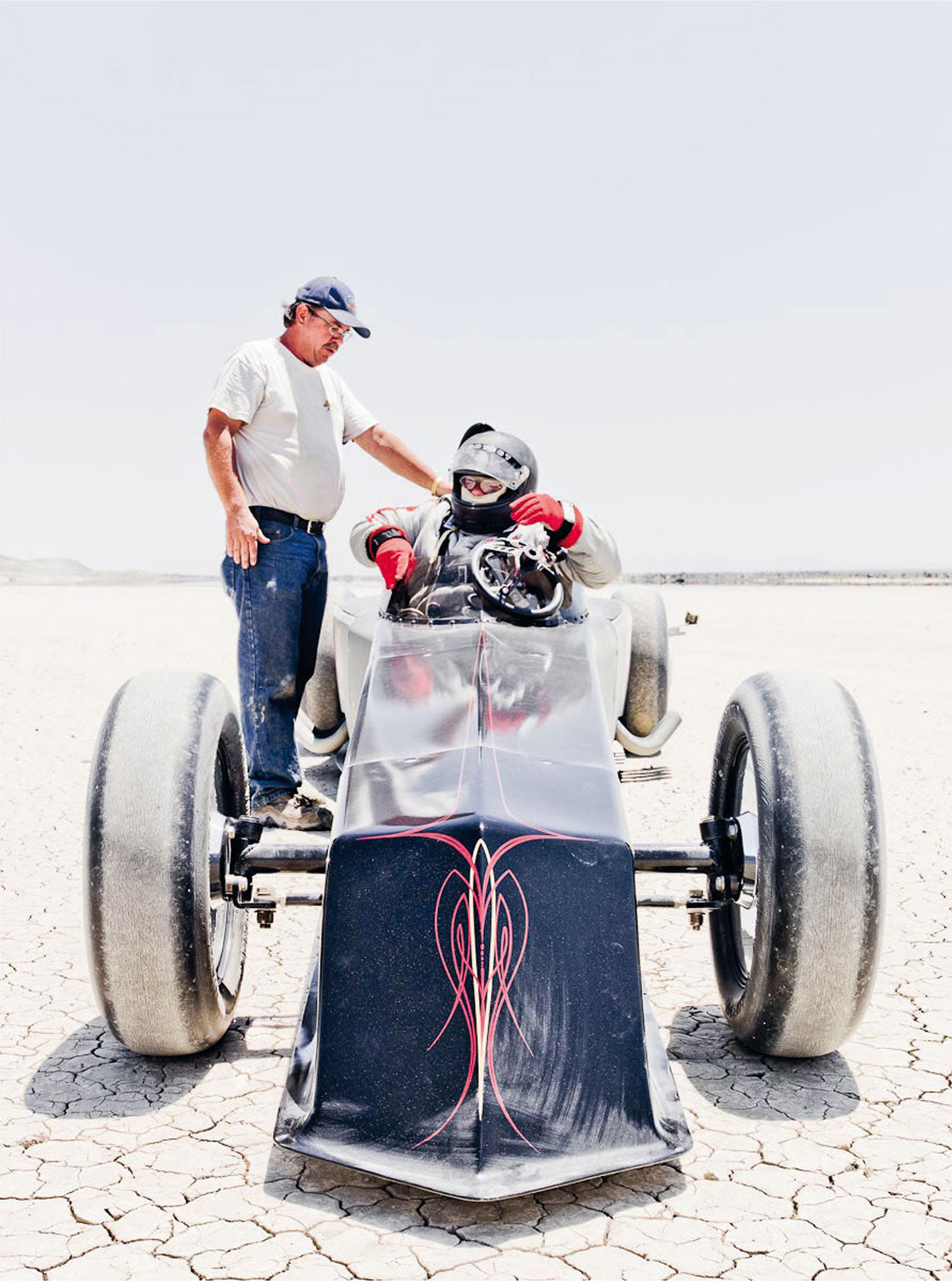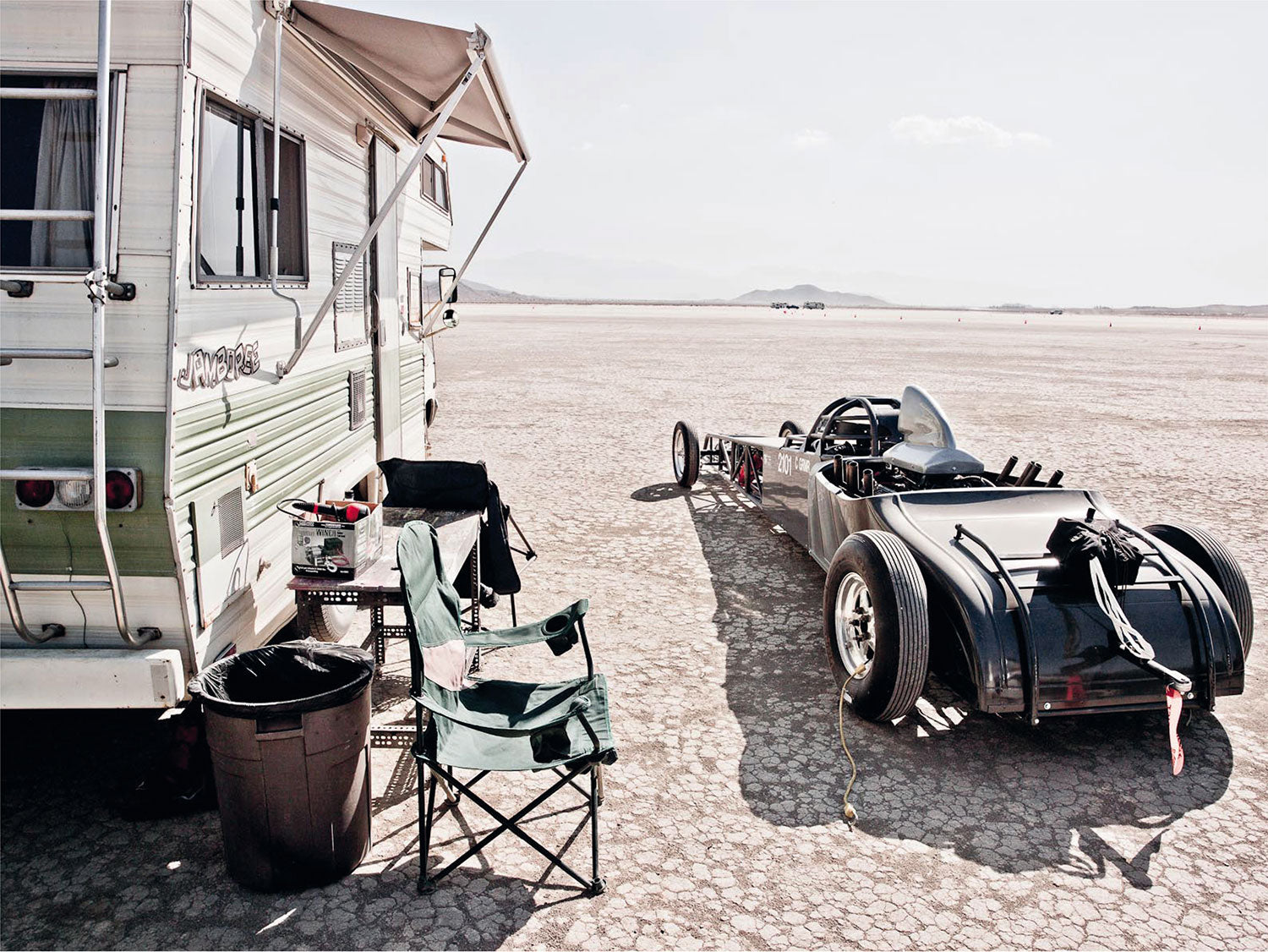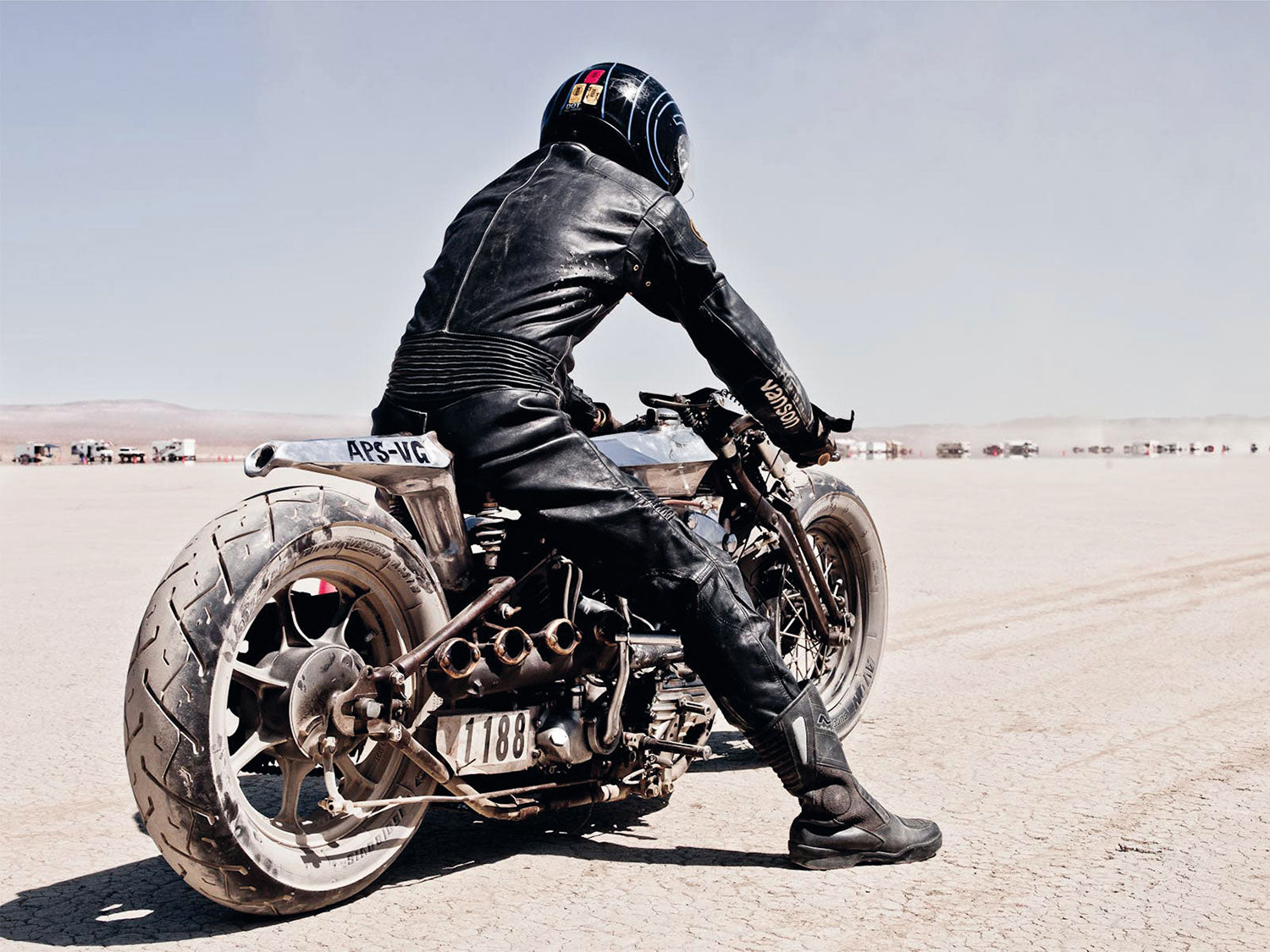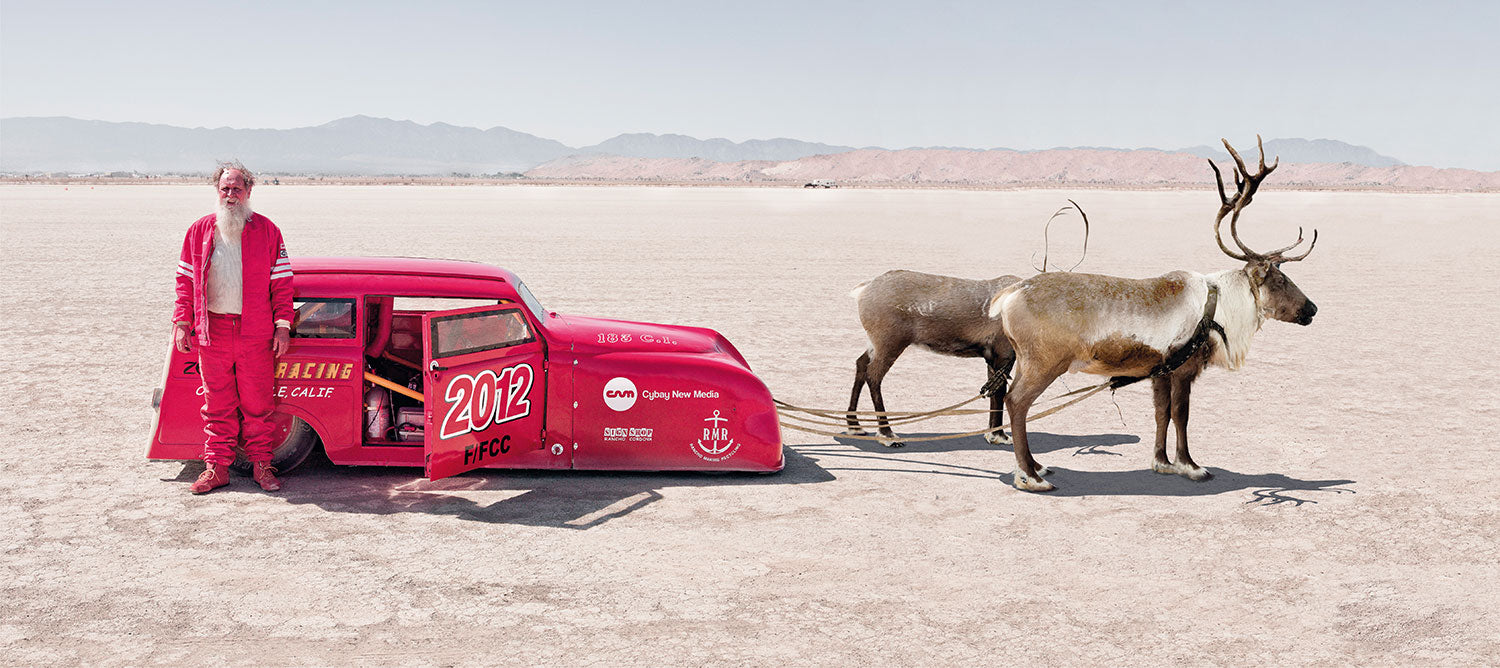 Hardcover, Fadenbindung
Format: 30 cm x 30 cm
Seitenanzahl: 50 Seiten
selling price
39,00 €
Regular price
VAT included.
Auf Lager! Schon in 1–3 Werktagen bei dir.
In his group of works World of Speed, Johannes Huwe shows the world of the speed fanatics on the "Great Salt Lake" in California in an almost fantastic way. The salt lake El Mirage is 16 miles north of Highway 18, where all roads end. A desolate and unreal place in the Mojave Desert with daily temperatures hovering around 45 degrees and an average of 150mm of rainfall per year.
It's teeming with rattlesnakes, movies like Terminator 2 or Lethal Weapon were filmed here. Stars like Madonna or U2 have used this bizarre area as a backdrop for their music videos. They are called "Land Speed ​​Racers", the mostly daring men in their self-built racing cars. All you have in mind is the stop watch and the finish line, with the same goal of setting a new speed record in the next race.
"Land Speed ​​Racer" is the last motor sport bastion still in the hands of amateurs. The participants in the races are a mixed bag - from simple car mechanics to millionaires - who arrive in the desert with a whole team and truck. Legends like Gene Winfield, who built various vehicles for Hollywood films such as Star Trek, Blade Runner or Batman, take part in the races.
Besides achieving a new best time, another goal is membership in the 200 Mile Club or even 300 Mile Club. Their proud members can often be recognized from afar by the words "200 Mile Club Member" on their T-shirts. However, the T-shirts are only available for qualified "Land Speed ​​Racers" - upon presentation of the club ID. Photographing the event poses a special challenge for the photographer and the technology. The heat and dust make it difficult for the equipment. It is even more difficult to portray the drivers with their vehicles after the race. Braking is due to the sandy subsoil with a brake parachute. Exactly where the racing car comes to a standstill in the desert requires a lot of empirical values.
The photographer then has little time to reach the pilots and their vehicles with his underpowered rental car. Once there, you only have a very small time window for portraits, as within a few moments a security vehicle begins to check the integrity of the driver and vehicle. The images of the "World of Speed" series were taken with a medium format Hasselblad camera.
Sprache: Deutsch, Englisch
Herausgeber: Johannes Huwe
Fotografie: Johannes Huwe
Verarbeitung: Hardcover, Fadenbindung
Seiten: 50
Maße: 30 cm x 30 cm
ISBN: 978-3-944721-37-8
Erscheinungsdatum: 1. Januar 2015

Germany: €3.50
We deliver within Germany free of charge from €19!

Austria, Belgium, the Netherlands, Luxembourg and Denmark: €5.00
Europe, Switzerland, USA, Canada: €7.50
Worldwide shipping: €15.00
All packages are handed over to DHL for shipping. Existing goods will be invoiced immediately and delivered within 2 - 4 working days. Please note that these delivery times are average information from our delivery partners and we cannot guarantee them. Backorders will be billed and shipped as soon as they are in stock. You will receive email notifications of the delivery status of your order once it has shipped.

EU and international orders usually arrive within 7-14 days.
World of Speed
selling price
39,00 €
Regular price