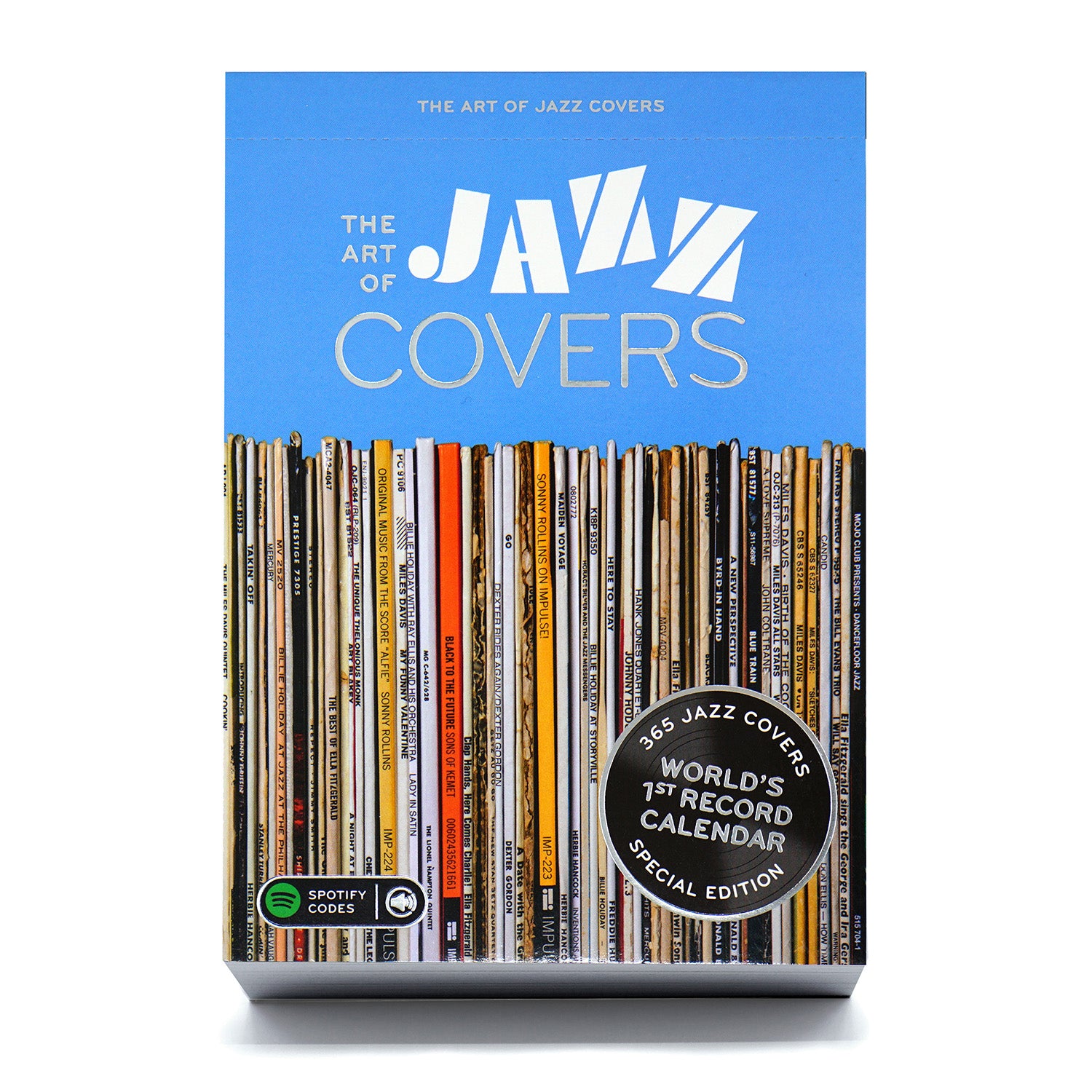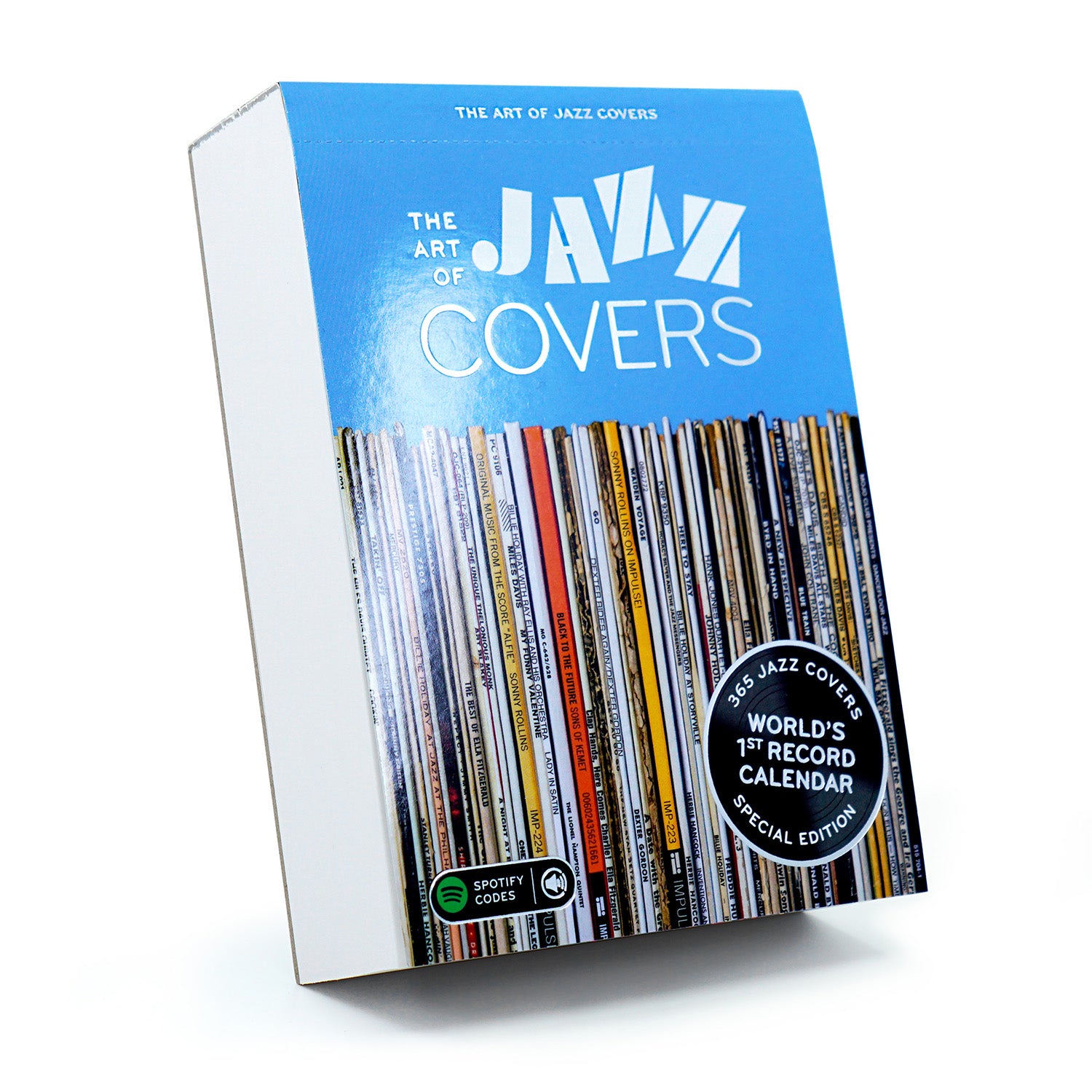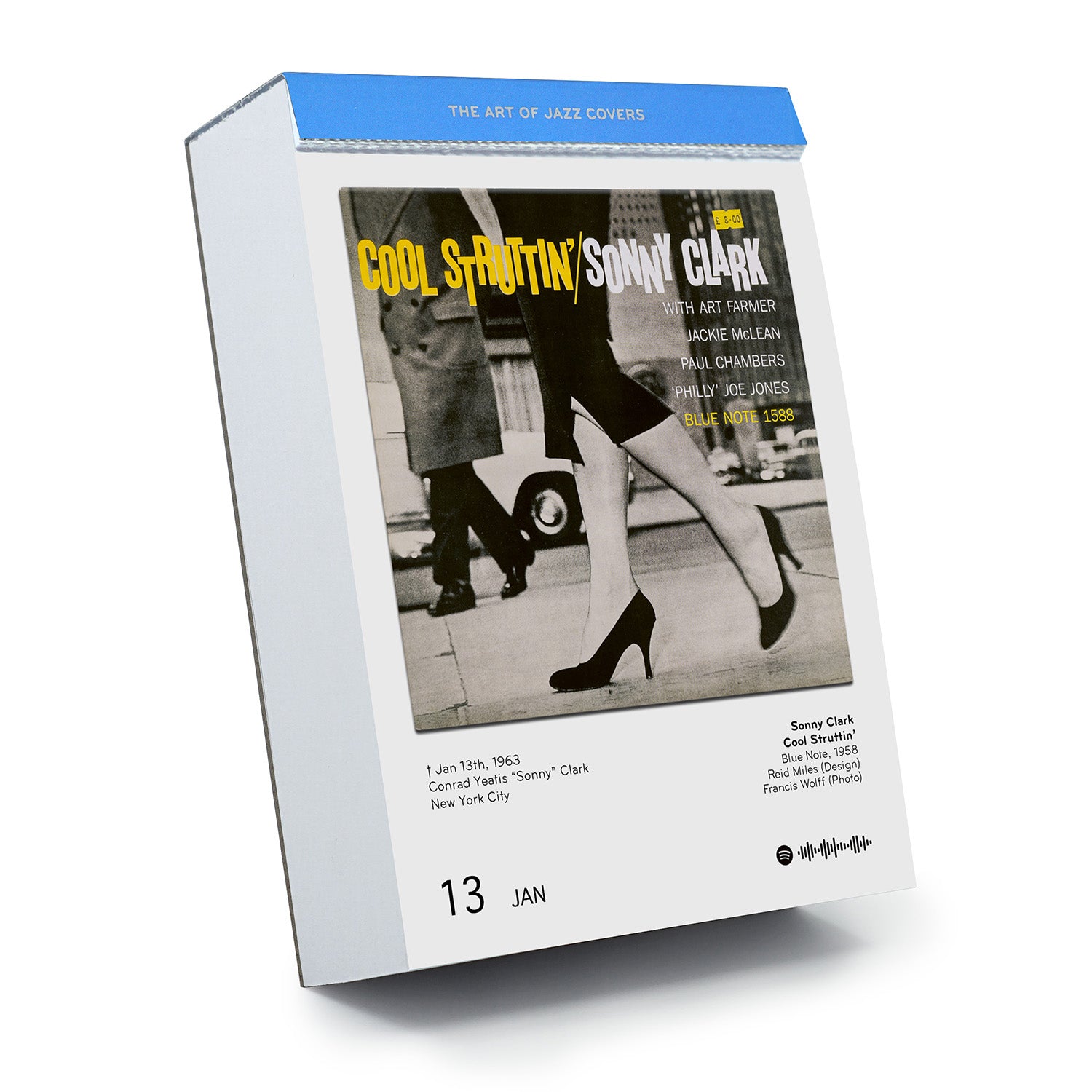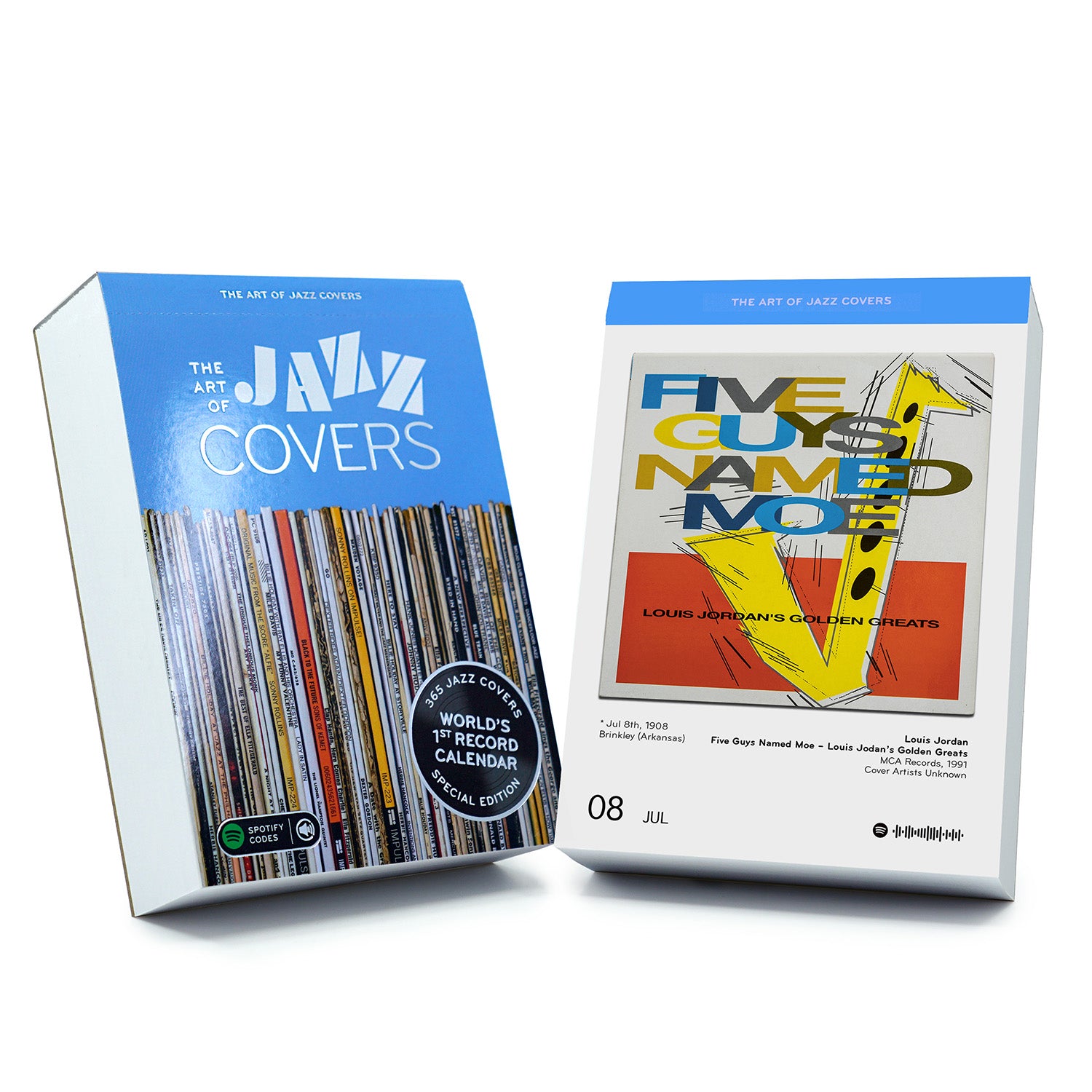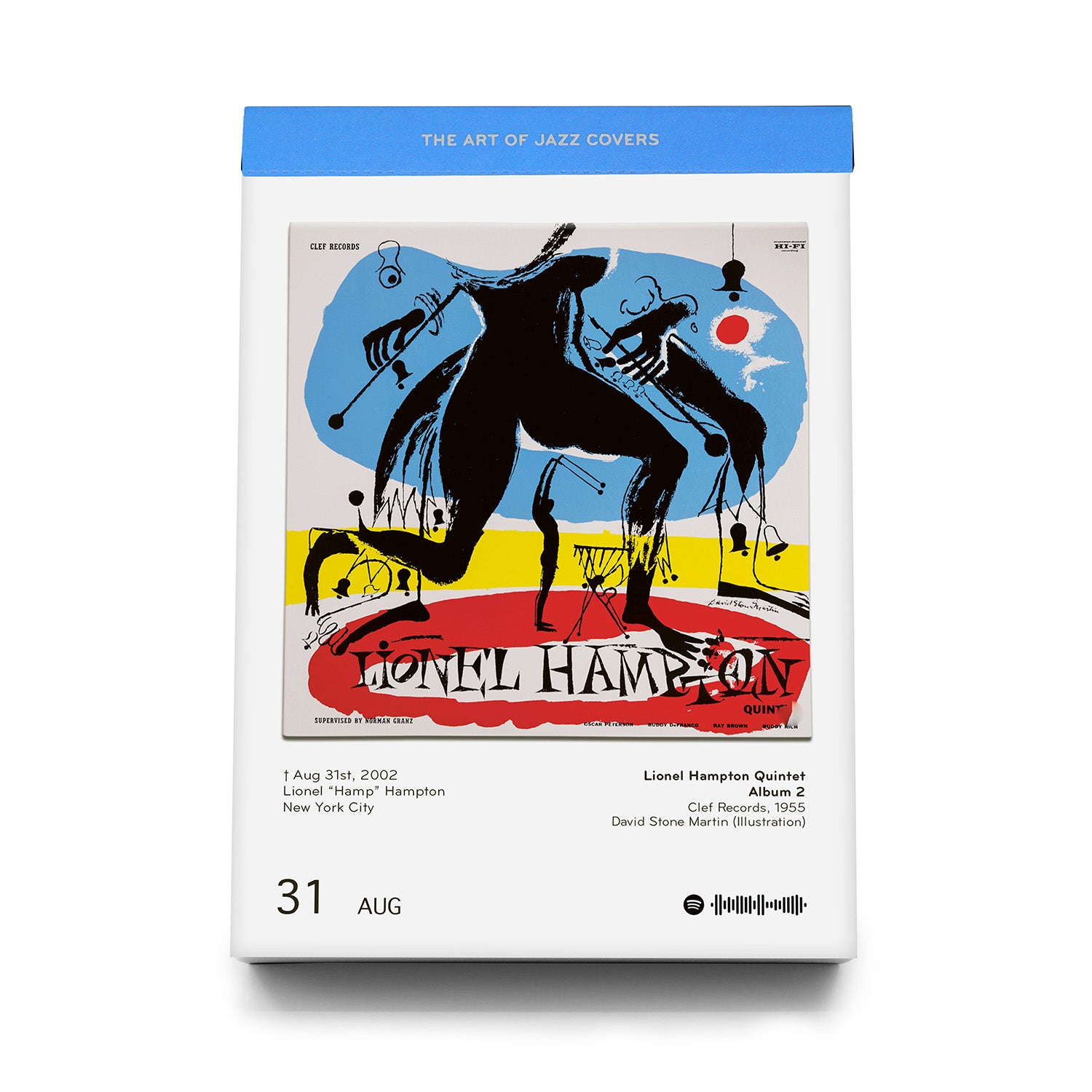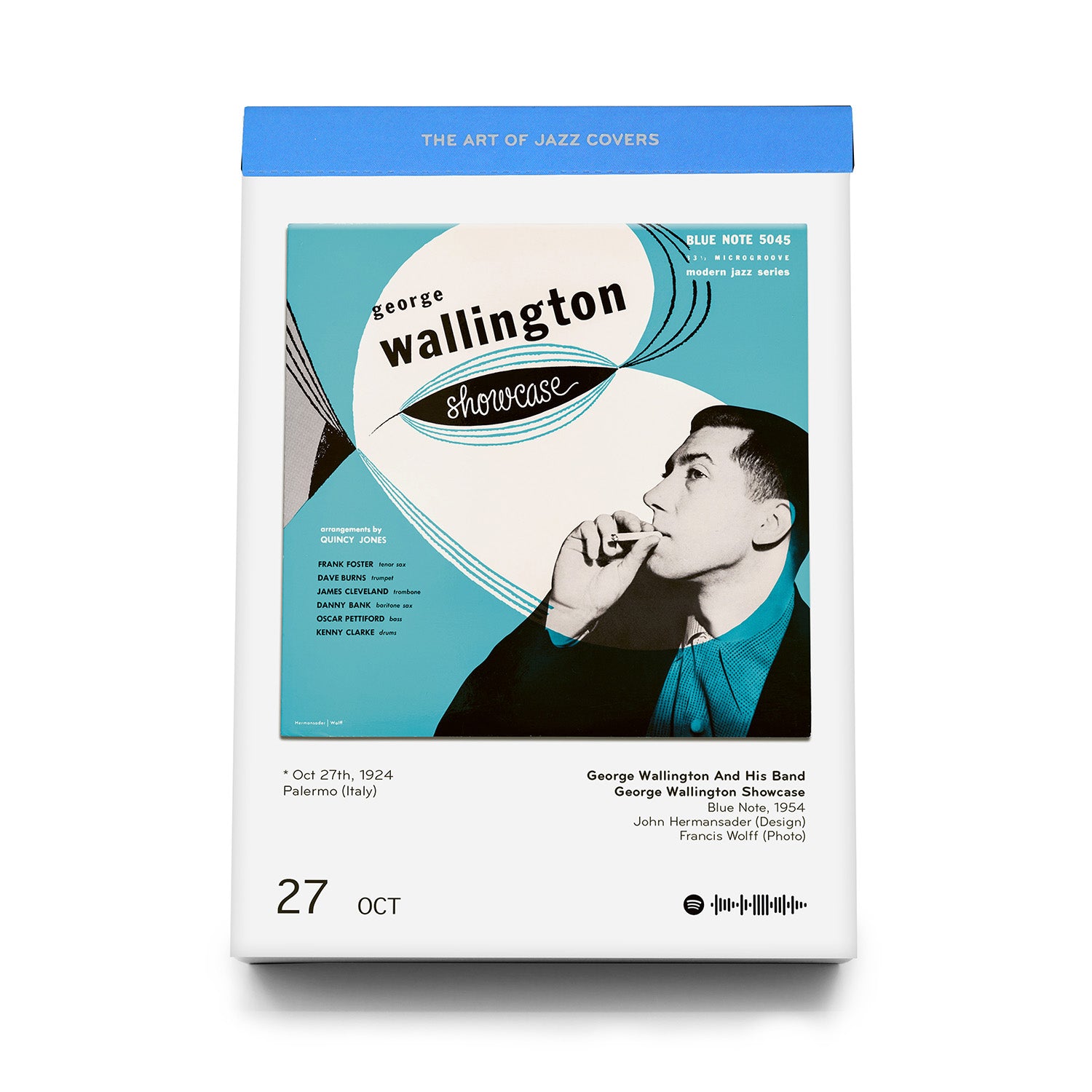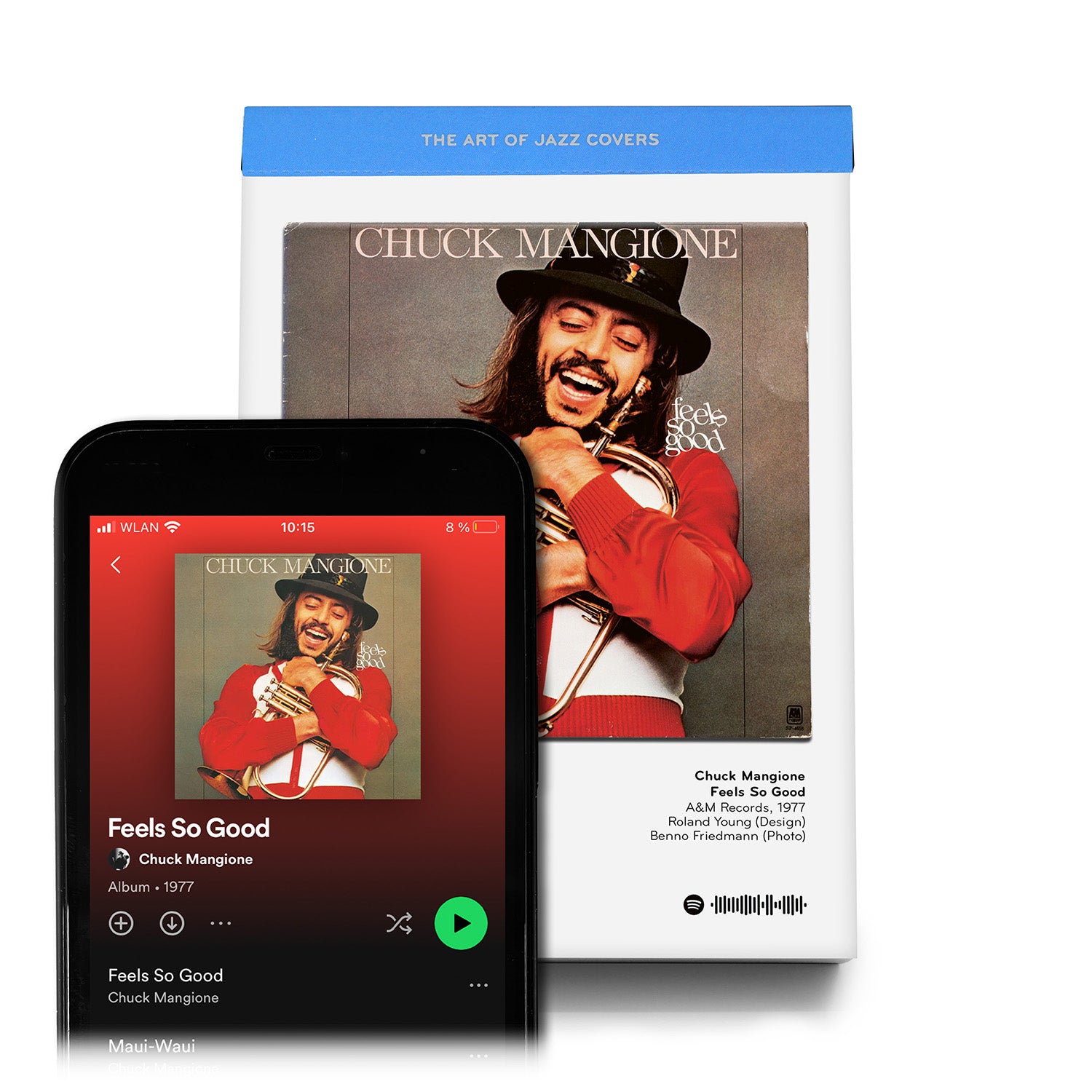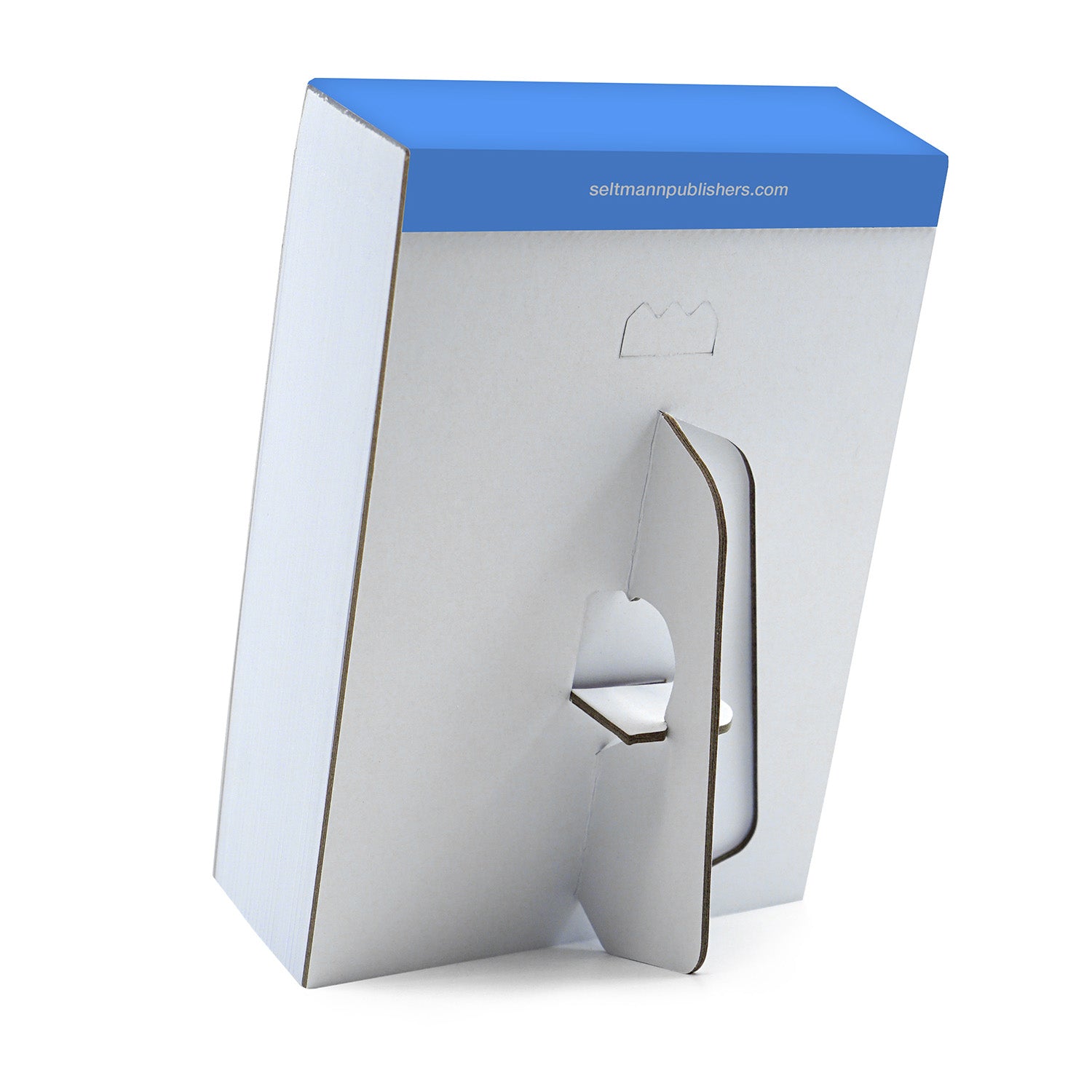 Tischkalender mit stabilem Karton-Aufsteller
Format: 11,5 cm x 16 cm
Seitenanzahl: 370 Seiten
selling price
24,80 €
Regular price
VAT included.
Auf Lager! Schon in 1–3 Werktagen bei dir.
365 covers from the history of jazz.
Revolutionary and innovative in style, playfully a formative genre throughout, optically a pleasure - between pure understatement and detailed design.

Best-Of Jazz is iconic cover design, vinyl works of art from the last century to the present day, album sleeves that capture the energy of the sound and impressively embody it, sometimes in monochromatic reduction, sometimes in bright, lively colors and collages. For this tear-off calendar, we've selected 365 of the most iconic jazz record covers. An absolute must for jazz fans and those who want to become one.



And the hit: with the printed SPOTIFY codes, every album can be played anywhere and immediately.
Sprache: Englisch
Herausgeber: Oliver Seltmann
Fotografie: Bernd Jonkmanns
Gestaltung: Stefan Küstner, Sandro Heindel
Verarbeitung: Tischkalender mit stabilem Karton-Aufsteller
Seiten: 370
Maße: 11,5 cm x 16 cm
ISBN: 978-3-949070-19-8
Erscheinungsdatum: 1. Juli 2022

Wir liefern innerhalb Deutschlands ab 15 € versandkostenfrei!

Deutschland: 3,50 € (unter 15€)
Österreich, Belgien, Niederlande, Luxemburg und Dänemark: 5,00 €
Europa, Schweiz, USA, Kanada: 7,50 €
Weltweiter Versand: 15,00 €
Alle Pakete werden für den Versand an DHL übergeben. Vorhandene Ware wird umgehend in Rechnung gestellt und ist innerhalb von 2–3 Werktagen bei dir zu Hause.

Bitte beachten Sie, dass es sich bei diesen Lieferzeiten um durchschnittliche Angaben unserer Lieferpartner handelt und wir diese daher nicht garantieren können. Lieferrückstände werden in Rechnung gestellt und ausgeliefert, sobald sie vorrätig sind. Sie erhalten per E-Mail Benachrichtigungen über den Lieferstatus Ihrer Bestellung, sobald diese verschickt wurde.

Bestellungen, die in die EU und ins Ausland versendet werden treffen in der Regel innerhalb von 7–14 Tagen ein.
"I remember the first vinyl I bought: 'Purple Rain', my favorite Prince album, ever. When it's all said and done, jazz with a capital J is where I'm coming from. Dexter Gordon, Billie Holiday, Miles Davis, Charlie Parker, Thelonious Monk – that's what I really studied when I was a teenager and what really fueled my passion."
– Jose James, American Jazz Singer
The Art of Jazz Covers
selling price
24,80 €
Regular price
Scanne die Spotify-Codes, um jedes Album sofort abzuspielen!
Klicken Sie auf die Suchleiste in Ihrer Spotify-App. Tippen Sie dann auf das Kamerasymbol oben rechts. Scannen Sie den gedruckten Spotify-Code auf dem Kalenderblatt. Musik genießen!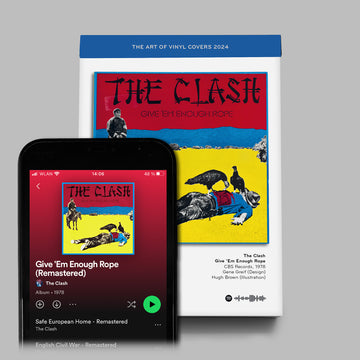 Entdecke alle Vinyl-Kalender